Shopping Cart
Your Cart is Empty
There was an error with PayPal
Click here to try again
Thank you for your business!
You should be receiving an order confirmation from Paypal shortly.
Exit Shopping Cart
Calling Scotland's 841,000 Catholics to unite as one voice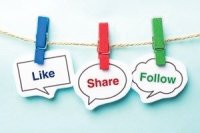 Do we define ourselves by 'likes' and 'follows'?
It's been quite a journey for social media over the last several years.  From meagre beginnings it has become the mainstay of human contact, the go-to means of communication.  It has, in many respects, been a revolution of seismic proportions and there are very few individuals who can say that they don't have a Facebook account or haven't at least been touched by its power.
And it's not only on a personal level that social media has heralded meteoric change in communications.  It is perhaps now one of the biggest means of advertising for commerce and it has allowed countless charities and other organisations to promote their work and encourage people to donate or to simply take an interest in their activities.  And then there is the media.  Perhaps this sector has benefited most from the social media revolution, having access to millions of eyes with a few simple taps of a touchscreen.
But is it all sweetness and roses in this cyberland of 24/7, round-the-clock communication?  Is it a joyful and peaceful place where stories are shared and people find genuine happiness?  Is it making the world a better place? 
Whilst the social media experience of many people will have been a positive one, there are many more who have felt the full force of its darker, vitriolic side.  Take the recent case of Britney Mazzoncini from Glasgow.  At sixteen years of age she should have been in the throes of some of the happiest days of her life; finding her way in the world, making lots of solid friendships and enjoying life to the full.  Instead, her lifeless body lies awaiting burial; a victim of senseless online bullying via Facebook. 
Britney isn't the only victim of social media's darker side.  There have been many more.  And while it doesn't always end fatally, there are still serious consequences for people and, indeed, society as a whole.  For example, social media is a hotbed of narcissism; encouraging self-centredness and an increasingly desperate craving for peer admiration. 
Consider this: have you noticed how social media has become a means for many people to assess their own lives?  They use it to gauge their own popularity depending on how many Facebook 'likes' they can amass and how many 'retweets' or 'favourites' they can get on Twitter.  It seems to have become the go-to tool for many young people, particularly teenagers, to define the worth and meaning of their own lives.  One bad or distasteful comment and the chips can come crashing down.  One positive comment and the ego builds.  It is, in many respects, a rollercoaster ride of emotion; a potentially dangerous rollercoaster ride at that. 
Society has benefitted greatly from social media and many people use it sensibly and safely.  But social media has also created a significant amount of unrest in our world.  Why?  Because it is a very quick and reliable means of spreading hate.  In just a few short seconds I can tell a politician, a political party, a celebrity, a footballer or even the pope how much I hate them and I can even throw in a few expletives and some explicit content for good measure.  Now I am not going to do any of the above.  But sadly a growing number of people do, and do so on a regular basis.  Just this week I witnessed some horrifically vile abuse being levelled at the Conservative leadership candidate Andrea Leadsom.  All because she expressed an opinion.  She has now withdrawn from the leadership race because of the abuse. 
Ms Leadsom is just one of many people who have to endure vile abuse from the willing fingers of hate of a growing number on social media.  Is there a link between the recent break-up of British politics and the persistent hate levelled at politicians on social media?  Are people increasingly reluctant to get involved in politics and other high profile public roles for fear of abuse?  Sadly it is just too easy to spread hate, especially when you don't even have to face the person you are abusing, hiding behind the veil of miles of fibre optic cable and 4G strength telephone signals.
When we use social media we should always consider the person on the other side of our comment or opinion as being, first and foremost, a human being.  They are just like us in the sense that they too experience sadness and upset at being abused or ridiculed.   They too feel hurt and pain when they are called a fool and it is revealed to them that they are hated.  There is not one individual who is exempt from experiencing that deep, hurtful, hollow feeling when another fellow human being puts them down.  We must remember that our comments and our opinions have the potential to destroy a person's life.  And that is no exaggeration. 
We, as a society, need to take much greater care when we use social media.  We are one family and no family member should ever experience the systematic hate and abuse from a brother or sister that is now part of everyday life on Facebook and Twitter.  If our difference is political then we need to engage with those whom we disagree with to try to advance the common good of society together.  If our difference is religious we need to engage with our detractors in order to reach the ultimate goal of objective truth.  If our difference is to do with a sensitively personal matter such as our sexuality, we need to appreciate individual differences of opinion and accept one another as a brother or a sister whilst acknowledging one another's right to disagree with our own view.
Social media is in desperate need of a lesson in polite, tolerant engagement.  If we really do want a society of peace where love rules and hate is crushed then we need to begin by building a culture of peace on social media.  Starting today.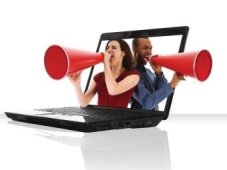 Do you speak openly about your faith to others?  Are you not afraid to be frank about how your religion shapes your moral code?  Do you even go as far as to try to bring others round to your way of thinking on social media sites such as Facebook and Twitter?
In the New Evangelisation just a few years back, Pope Benedict XVI encouraged us to get out into the world to preach the Good News of Jesus Christ.  And he wanted us to use every available platform at our disposal in order to do this.  He used the humble but powerful image of a mustard seed from the Gospel, suggesting that if used effectively a small seed of faith has the potential to bring people to God.  His words were: "I have a mustard seed, and I'm not afraid to use it".  In today's age we are blessed to have social media forums like Facebook to speak more openly about our faith and to tap into a seemingly infinite knowledge base.  While social media can often be a curse there is no doubt it has opened up new avenues of opportunity for spreading the Gospel.
Yet, while some people seem content to do this, many more are not.  In today's secular relativist world it is undoubtedly a big challenge for people to spread their faith by means of social media.  There is fear of criticism and mocking.  There is also fear of offending people or of compromising long-held friendships.  It is a significant problem for our faith and our Church.  And it is an even bigger problem for Jesus. 
While new age beliefs are thrust onto social media at an astounding rate, somehow managing to gather almost unanimous support in the process, Jesus is left to feed off the few scraps that are left.  People would rather post and read quotes about being true to oneself and looking after number one rather than the horrific thought of making love of God and neighbour our priority.  Quotes from famous authors or even the Dalai Lama have the potential to be of untold worth, but their value often pales in comparison to the Word of God or quotes from the Saints.
The Christian message is a tough one because it asks us to put ourselves in third place, behind God and all those around us.  It also asks us to take up our cross on a daily basis and follow Jesus, accepting the suffering that this will inevitably bring.  It also expects us to toe the line on controversial issues such as abortion and same-sex marriage.  It is, in all respects, a challenge of great proportions.  But it is not without its rewards.
And as if this challenge wasn't difficult enough we are also expected to take Jesus' message of love and mercy to all people.  Not just one or two, but to everyone.  Had Jesus not called the Disciples to his side and taught them his message, what hope would there be?  Had the Disciples not then taken that message of Jesus to others, what hope would we have today? 
You see our faith is a faith of action, full of energy and enthusiasm, drenched in positivity and hope.  We can't just settle for our own evangelisation or the evangelisation of those closest to us.  This is not the Christian way.  We must be prepared to carry Jesus and his Gospel message to as many people as we possibly can through our life.  We need to put Christ at the centre and be his voice to all nations, all peoples.  To be truly Christian we must do as the disciples did and carry Jesus and his message to all people, be it on social media, the internet, on the phone, or in person.  Had the disciples failed to do this we would have no Jesus in our lives.  Imagine how empty that life would be? 
Remember, your duty to spread the message of Jesus Christ is not just limited to the people close to you.  In fact, it isn't just limited to the entire human population of our world in your lifetime.  Like the disciples, your witness will hopefully carry the message of Christ well into the future so that another 2000 years from now people are talking about the great disciples of this time and how without their powerful witness the faith would be dead. 
Jesus told the apostles to "Go into the whole world and proclaim the Gospel to every creature".  We need to be disciples for Christ in today's world.  Let the future generations rave about your willingness to speak up for Jesus and how you never shied away from openness and honesty about his loving and merciful message.  Let your children and grandchildren see you stand up for something that will bring eternal life to millions and millions of people!  And remember, you don't need to be a great orator or writer to evangelise.  As Pope Francis has said:  "We evangelise not with grand words, or complicated concepts, but with the joy of the Gospel, which fills the hearts and lives of all who encounter Jesus".  So don't worry, let the joy of the Gospel speak for itself!
The phrase 'do not be afraid' appears often scripture.  It is a strong, powerful message from God about how we must feel when it comes to our faith.  In doing Christ's work and spreading his message we have no need to be afraid.  He is on our side!
Here's the challenge: let your life be a life of evangelisation.  Don't be afraid to share Christ's message with other people.  Let your work reverberate down through the generations where it has the potential to bring millions of lives to eternity with God.  Don't keep good news to yourself.  Use your mustard seed.  Evangelise.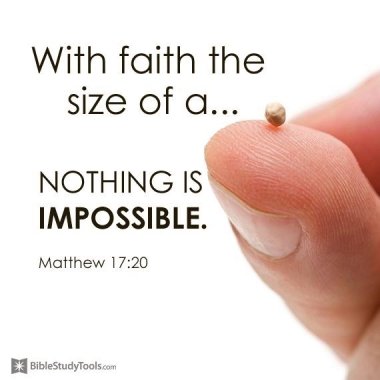 And while this is generally regarded as a bad thing, there are some people who think it is okay for children to be increasingly sexualised at a young age.  But let's be clear, it is one thing for a child of reason to know the beauty of the human body; it is another thing entirely for them to see that body being abused. 
Pornography is an increasing problem in our society.  It is abuse of the human form and a danger to our children and we are exposed to it on so many fronts; on television, in the movies, in magazines, on the internet, and on social media sites like Facebook and Twitter.  They are all forums on which pornography is given a platform for the benefit of those willing to entertain it. 
Pornography is also destroying families with a reported 56% of divorce cases in the United States involving one party having "an obsessive interest in pornographic websites".
It is a real problem and we need to do more to help people who find themselves caught in the downward spiral of pornographic addiction, and this includes children.  As parents it is hard to monitor your kids' every move but what we can do is get back to basics.  We should never shy away from the beauty of the human form.  It is God's creation and it is truly stunning!  We should love our bodies.  But we must also respect our body and I think that this is the key message that is being lost.  Too many people no longer respect their physical self anymore and are prepared to go to any lengths to abuse their body for a momentary high.  They are even prepared to abuse the bodies of others.
Many people criticise the Catholic Church for outdated views.  But there can be no doubt that the disintegration of the human person and the family, as predicted around 50 years ago by Pope Paul VI, is unfolding before our very eyes.  People are now seen as commodities; objects of pleasure for the gratification of self and of others.  There is no respect for one another any more.  But then is this a surprise in a world of widespread contraception, abortion, and euthanasia? 
The sexual act is cherished by the Catholic Church for being an act of unconditional love from one to another. It is the complete giving and sacrificing of one's self for the other coupled with an openness to new life.  It is simple and it is beautiful.  There is no selfishness.  There is no hidden agenda.  There is no desire to abuse the other.  It is pure love.  It is pure sacrifice.
As we consider how to tackle the increased incidence of pornography among the young of our society, we would do well to look at ourselves and see what kind of example we are setting.  Are we letting ourselves be fooled by secular liberal and relativist values where anything goes and its up to the individual to decide what they want to do with their own body?  Do we continue subscribing to this view and watch the family decline even further into the gutter?  Or do we get back to basics and see the human body for what it really is, a thing of real and true beauty and deserving of protection? 
Interesting article from the Integrated Catholic Life website considering how we, as Catholic parents, can develop a more balanced lifestyle where faith is the centre of an increasingly technological age.
Click here to read the article: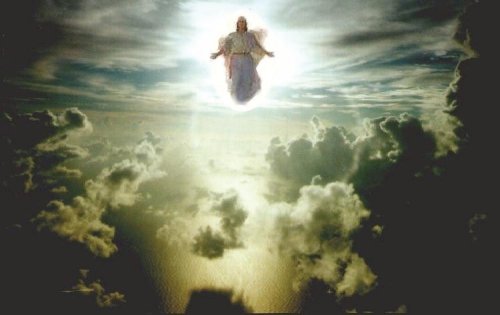 The Way, the Truth, and the Life
Today's Gospel (John 14:1-6):
'Jesus said to his disciples:
'Do not let your hearts be troubled.
Trust in God still, and trust in me.
There are many rooms in my Father's house;
if there were not, I should have told you.
I am going now to prepare a place for you,
and after I have gone and prepared a place,
I shall return to take you with me;
so that where I am
you may be too.
You know the way to the place where I am going.'
Thomas said, 'Lord, we do not know where you are going, so how can we know the way?'
Jesus said:
'I am the Way, the Truth and the Life. 
No one can come to the Father except through me.''
It is interesting that Jesus tells his disciples to not let their hearts be troubled and to trust in God still.  There is a suggestion here that the disciples' faith may be waning somewhat, that they may be struggling with what they are witnessing in Jesus.  And who could blame them?  Here is a man, living in their midst, who is the saviour of the world!  Here is God made man eating and drinking among them, performing miracles day after day!  Their simple human minds must have struggled to take it all in; to appreciate who Jesus really was.  Perhaps the disciples were also struggling with other people around them who did not share their faith and who would mock them for believing in this Jesus character; this Galilean who supposedly worked miracles and claimed to be the Son of God.
So Jesus, knowing the disciples minds, encourages them to continue to trust in God and also to trust in him.  He wants them to keep the faith despite troubling thoughts and doubts.  He wants them to keep the faith despite the abuse they may receive from those who don't share the same conviction of faith.
And isn't this so true of our world today?  Don't we as Catholic people struggle to maintain our strong faith in an increasingly secular world?  Whether it be in the workplace, in the home, or even on Facebook or Twitter, don't we find ourselves in a struggle to keep the faith where that faith is deemed to be yesterday's news and worthy only to be consigned to the dustbin of history?  Is it not a struggle to defend our faith because of our basic belief in the right to life from conception to natural death?  Is it not a struggle to defend our faith because we see marriage as between one man and one woman?  Is it not a struggle to defend our faith when we see the sinfulness of some Catholic clergy who abused young children in their care?
Yet Jesus comes to us here and now and urges us to trust in God and to trust in him, just as he did with the disciples around two thousand years ago.  He tells us that he has prepared a place for us in his Father's house.  We have a home in Heaven!  There is actually a place for each one of us in the Kingdom of God!
But how do we get there?  That is the very relevant question asked by St Thomas, and Jesus gives him an earth shattering reply when he says 'I am the Way, the Truth and the Life.  No one can come to the Father except through me.' 
It is only through Jesus that we can get to God and the place he has prepared for us.

The Good News - too good to keep to yourself!
From today's Gospel (Mark 8:34-9:1):
'…For if anyone in this adulterous and sinful generation is ashamed of me and of my words, the Son of Man will also be ashamed of him when he comes in the glory of his Father with the holy angels.'
Do you talk about your faith to others?  Are you joyful in your faith to the point that you just can't help but shout about it and share it on your Facebook page or Twitter feed? 
It's an interesting thought.  But don't think about it too long because Jesus is on your case!  In today's Gospel Jesus warns us that we should not be ashamed of him and his words.  If we are ashamed, he warns us that he will be similarly ashamed of us when he comes again at the end of the world. 
While humility is an essential quality of any Catholic Christian it should never compromise our call to reach out to the world, to spread the Word of God, and to evangelise.  We must have a sense of mission, as encouraged by Pope Francis in his recent exhortation letter Evangelii Gaudium.  And part of that mission is to spread the Good News with joy, to all people.  And we must not confine ourselves to spreading the Good News to those we feel comfortable with.  Rather, we should be indiscriminate in our mission, revealing the glory and splendour of God in the risen Christ, to all people.
We need to consider what is more important to us.  Do I want to listen to Jesus and heed is call to spread the Good News, or do I want to remain secure in my comfort zone, never daring to do God's work for fear of reprisals?  Jesus is asking us to commit ourselves to the former, safe in the knowledge that he will be by our side in the face of any attacks or insults we may be subjected to as a result.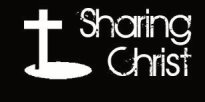 From today's Reading (James 2:1-9):
'My brothers, do not try to combine faith in Jesus Christ, our glorified Lord, with the making of distinctions between classes of people. Now suppose a man comes into your synagogue, beautifully dressed and with a gold ring on, and at the same time a poor man comes in, in shabby clothes, and you take notice of the well-dressed man, and say, 'Come this way to the best seats'; then you tell the poor man, 'Stand over there' or 'You can sit on the floor by my foot-rest.' Can't you see that you have used two different standards in your mind, and turned yourselves into judges, and corrupt judges at that?
'....Well, the right thing to do is to keep the supreme law of scripture: you must love your neighbour as yourself; but as soon as you make distinctions between classes of people, you are committing sin, and under condemnation for breaking the Law.'
Nobody likes to break the law.  Well, most people don't, especially if it comes at a price such as a heavy fine or perhaps even time behind bars. 
In this passage we are told we must be mindful not to distinguish between classes of people.  If we do, then we are breaking God's law.  And the punishment for this offence is capable of being much more severe than a heavy fine or a jail term.
Loving our neighbours can be hard.  Goodness knows even striving to love them can be a real challenge.  But it is a challenge we must face head on.  Pope Francis has been most vociferous about encouraging us, the Church, to be compassionate and to reach out to the needy in our society. 
And when we talk about the poor and the needy we are not only talking about those who line our streets searching for food, shelter and money.  We are also talking about those who are poor in faith, who don't have  that life saving relationship with Christ.
We have to be indiscriminate in our love for people.  We have to love all.  We have to reach out to show people that a relationship with Christ is something incredible, something beautiful, something joyous; that it is something that just has to be shared.
How often do you share a nice picture on Facebook?  How often do you share a nice story or a funny joke? 
What about the greatest story of all?  Are you prepared to share that?
Don't be afraid to tell people you have a great relationship with Jesus.  Don't be afraid to tell people how much you love going to Mass or how much you love Confession. Your story is the most important story of all right now in our world.  It's a story that will save many lives, but only if you are prepared to tell it....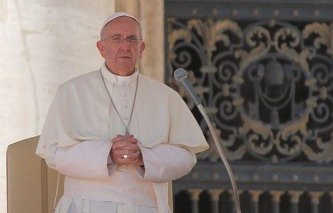 Read the Pope's message for World Communications Day 2014.  Does he like the internet?  Does he think we should make use of Facebook and Twitter to evangelise?  Find out here:
/