Shopping Cart
Your Cart is Empty
There was an error with PayPal
Click here to try again
Thank you for your business!
You should be receiving an order confirmation from Paypal shortly.
Exit Shopping Cart
Calling Scotland's 841,000 Catholics to unite as one voice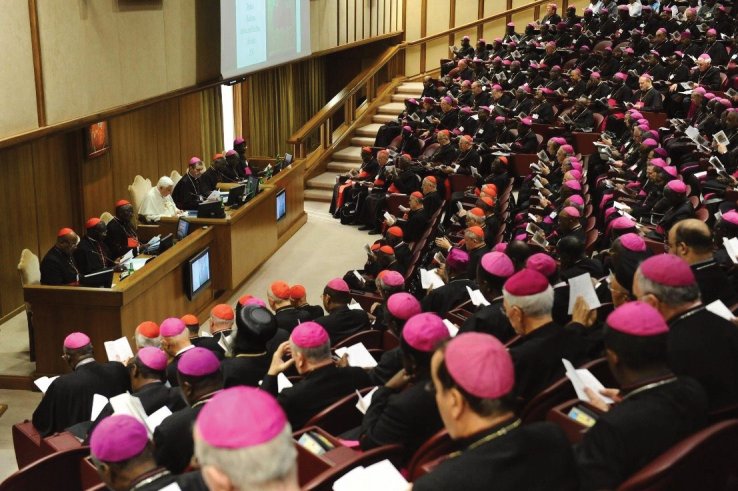 The TFP Student Action Group has set up a petition asking Pope Francis to reinforce Church teaching on marriage and the family at the upcoming Synod in Rome.
The petition has been started in response to some Bishops and also the mainstream media who are trying to force through change to fit with what society perceives as truth, as opposed to what Christ and his Church teaches as Truth.
Attacks on the family have been coming thick and fast over the last fifty or sixty years and this most basic yet most cherished aspect of life which has served us so well for so long is slowly being eroded to nothing.  Consider contraception, a moral evil which has perhaps served as the catalyst for so much evil that has followed since.  Consider abortion, where millions of innocent lives are destroyed every year across the world, all in the name of 'choice'.  And then there is the redefinition of marriage, a recent phenomenon where God's very own definition of marriage between one man and one woman has been torn up and thrown to the wind.  Add to that the ever increasing push to remove terms such as 'father' and 'mother' out of circulation and you have the most horrifying and testing time for the family unit since time began.
And what have we done about it?  What do we have to show for our efforts to stop these evils?  Pretty much nothing.  Nada.  1.2 billion Catholic people supposedly live on this earth and yet we struggle to uphold some of God's most basic truths, His most basic instructions. 
And the worst of it?  So many of our own brothers and sisters are defying God's Truth and supporting these concepts.  Contraception is seen as a necessity, abortion is seen as someone else's choice, and the redefinition of marriage just seems like the right thing to do. They say: 'to hell with what God and the Church might think, Jesus was a nice guy and he would want us to give the thumbs up to preventing procreation, to killing innocent babies and condoning sexual activity between people of the same sex.'   
Yes, Jesus would just love to see the ruination of the family unit; after all he didn't care a jot about his stepfather Joseph and his mother Mary!
No, Jesus is God.  And Jesus held firm to the Truth he himself gave to the world.  His manner of holding firm to the Truth is something we can and should take note of; full of love, compassion and kindness.  But also firm and determined.  Firm in the Truth he came to earth to reveal to us and which he subsequently entrusted to his Church, and determined to never let the devil have his way by destroying that Truth.
Brothers and sisters, please consider joining hundreds of thousands of Catholics who, like Jesus, are determined to hold firm to the Truth.  Will you be strong in your faith and reject any notion of allowing evil to creep into our society?  Are you prepared to let nothing stand in the way of you being true to God, just as the saints did? 
Let us rise determinedly as one body in Christ to protect his Truth and to allow the family to flourish.  Mother, father, brother, sister; this is God's divine plan.  
Please join a growing list of religious and civil leaders by signing the petition and let's encourage the Holy Father and the Bishops to remain faithful to God and His Church.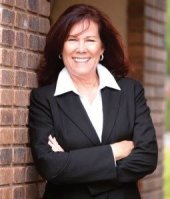 Kathleen Eaton Bravo is herself a post-abortive mother
Obria medical clinics.  Never heard of them?  That's understandable, because they only exist in the United States.  But these clinics are fast becoming abortion giant Planned Parenthood's worst nightmare as they fight against the anti-life tide to offer people an alternative to abortion.
Kathleen Eaton Bravo, who founded Birth Choice more than thirty years ago and who is credited with kickstarting the Obria model, says that Obria has gone from saving around four babies in 2006 to almost 1,000 in 2014; and this appears to be having a negative impact on the number of abortions performed at Planned Parenthood.  Bravo says: "As I started doing research and talking to the young people coming into our clinics, they said, 'I went to Planned Parenthood. I'm just a number. But I come over here, and you sit down with me and don't have an agenda. I'm telling all my friends about you.  And before we knew it, we were seeing over 13,000 patients in those three little clinics."
The clinics offer a number of professional services for both women and men when it comes to pregnancy, including pregnancy tests, ultrasounds, and advice on natural family planning.  The inclusion of the father is critical in the Obria model and is very much at odds with Planned Parenthood and the general secular view that pregnancy is nothing to do with men.
Obria professionals are prepared to discuss the topic of abortion with those who attend their clinics but the focus is very much on alternatives to abortion and no Obria clinic offers abortion services.  Neither do they provide any form of contraceptive.
In this sense Obria is very much a beacon of hope for the pro-life movement as it lines up against the abortion conveyor belt that is Planned Parenthood.  Bravo has plans to take the model throughout the United States and encourages existing pregnancy centres to consider Obria's franchise option.  We can only hope Obria decides to make the leap across the Atlantic to bring hope to the United Kingdom.
And while this is generally regarded as a bad thing, there are some people who think it is okay for children to be increasingly sexualised at a young age.  But let's be clear, it is one thing for a child of reason to know the beauty of the human body; it is another thing entirely for them to see that body being abused. 
Pornography is an increasing problem in our society.  It is abuse of the human form and a danger to our children and we are exposed to it on so many fronts; on television, in the movies, in magazines, on the internet, and on social media sites like Facebook and Twitter.  They are all forums on which pornography is given a platform for the benefit of those willing to entertain it. 
Pornography is also destroying families with a reported 56% of divorce cases in the United States involving one party having "an obsessive interest in pornographic websites".
It is a real problem and we need to do more to help people who find themselves caught in the downward spiral of pornographic addiction, and this includes children.  As parents it is hard to monitor your kids' every move but what we can do is get back to basics.  We should never shy away from the beauty of the human form.  It is God's creation and it is truly stunning!  We should love our bodies.  But we must also respect our body and I think that this is the key message that is being lost.  Too many people no longer respect their physical self anymore and are prepared to go to any lengths to abuse their body for a momentary high.  They are even prepared to abuse the bodies of others.
Many people criticise the Catholic Church for outdated views.  But there can be no doubt that the disintegration of the human person and the family, as predicted around 50 years ago by Pope Paul VI, is unfolding before our very eyes.  People are now seen as commodities; objects of pleasure for the gratification of self and of others.  There is no respect for one another any more.  But then is this a surprise in a world of widespread contraception, abortion, and euthanasia? 
The sexual act is cherished by the Catholic Church for being an act of unconditional love from one to another. It is the complete giving and sacrificing of one's self for the other coupled with an openness to new life.  It is simple and it is beautiful.  There is no selfishness.  There is no hidden agenda.  There is no desire to abuse the other.  It is pure love.  It is pure sacrifice.
As we consider how to tackle the increased incidence of pornography among the young of our society, we would do well to look at ourselves and see what kind of example we are setting.  Are we letting ourselves be fooled by secular liberal and relativist values where anything goes and its up to the individual to decide what they want to do with their own body?  Do we continue subscribing to this view and watch the family decline even further into the gutter?  Or do we get back to basics and see the human body for what it really is, a thing of real and true beauty and deserving of protection?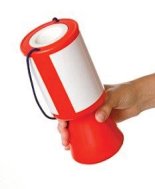 Comic Relief's support of abortion is well documented and has been an ongoing topic of concern for a number of years among pro-life advocates.  Another charity well known for its abortion links is, rather ironically, Save the Children.
But did you know that Barnardos recommends Marie Stopes on its 'links' page or that Childline promotes abortion as a 'legitimate choice'?  Did you know that the British Heart Foundation has assisted in raising £12m for stem cell research?  And did you know that UNICEF promotes chemical and surgical abortion and provides confidential sexual and reproductive health information and services to children from 10 years of age?
And while it would be fair to say that these charities provide much needed help and assistance in other areas of their work, there is very little doubt that some of what they do does not square with the pro-life view, a view that is non-negotiable if you are Catholic.
There is no need to deprive needy people because you value all life from the moment of conception until natural death.  You can politely decline to become involved in anything relating to anti-life charities or you can respectfully agree to take part in activities but say that money you raise will be going elsewhere.  The fact is, nobody needs to be deprived of your genrosity.  You have alternative options available to you.  It's just a case of knowing which charities to support and ensuring that, in your charitable giving, you continue to protect all life.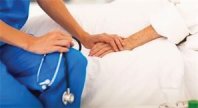 It's not as if we didn't know this was coming.  Belgium has, after all, already legalised the euthanizing of children.  But now the reality of assisted suicide for those who suffer from mental ill health and those who are disabled is becoming a reality, with increasing numbers of people using the option to take their own lives, and with considerable ease.
There are reported cases of a transgender man who struggled with mental illness from a childhood trauma and who was killed 'with dignity' as proponents of assisted suicide like to say.  There is the case of twins who were euthanized because they were going blind and because it was felt they had nothing to live for.  This is the reality of assisted suicide.
Life is being destroyed all around us.  It started with contraception and abortion and now we have people telling us that killing should be even more widely available. They suggest it should stretch to any vulnerable person who feels they would be better off dead.  The sense of caring and the responsibility to love one another has been consigned to the modern day secular dustbin.  Love, it seems, is a tired concept.  Survival of the fittest and the strongest would appear to have won the day in countries like Belgium. 
For Catholics, there simply is no way other than love.  Jesus calls on all of us to love our neighbour and to love life.  Our life is from the very moment of our conception until the day we die in accordance with the will of God.  We are not entitled to take control of our lives out of God's hands. We cannot play God.  Remember, the devil wanted to be God.  It does not pay to meddle with God-given life.  Please, please, if you haven't already done so, read our recent post on assisted suicide in Scotland and make sure you write to your MSP and sign the 'Care Not Killing' petition.  You can find everything you need by
clicking this link
.
This is a hugely significant battle, a battle which is, for some, a matter of life and death.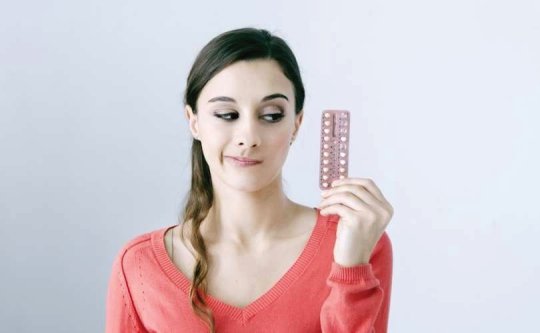 In the first of a three part series, pro-life advocate Abby Johnson challenges pro-lifers on the use of hormonal contraception and states that those who believe that life begins at conception 'MUST unequivocally oppose hormonal contraception.'
Abby explains that hormonal contraception does not always prevent ovulation and, as a result, hormonal methods have a backup plan which ensures the lining of the uterine wall is thinnned so that any newly conceived human being cannot implant on the wall.  The result?  The young life is spontaneously aborted.
In order to prove this point, Abby provides screenshots from the manufacturers of hormonal contraceptives.
Essentially, there is a risk that any woman using these methods of contraception is aborting their baby at each cycle because of the methods employed by the hormonal contraceptive.
For a pro-life woman this is simply not acceptable.  However, we do thankfully have natural family planning, a method of family planning which is actually accepted by the Catholic Church and which involves no drugs.  In fact, it uses the natural cycle and signs of a woman's reproductive system to allow for sensible planning. 
Sadly, it is more than likely you won't have heard much about natural family planning as it doesn't involve drugs.  This of course means that it doesn't pour millions of pounds into the coffers of those with an interest in contraception such as the big drug companies.  No, it's entirely free and 100% natural. 
If you want to learn more about natural family planing then
click here
.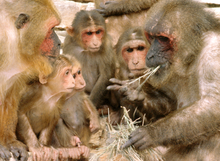 A family of stumptail macaque monkeys
Following his recent beatification in Rome we explored the prophetic message of Pope Paul VI in his encyclical letter, Humanae Vitae, by publishing excerpts from this great work.   Perhaps no other encyclical letter has been quite so prophetic in its predictions for society.  And in the case of Humanae Vitae, it was the fallout from the use of contraception which served as Pope Paul VI's focus and caused the greatest stir. 
Consider this paragraph from Humanae Vitae:
'Let [upright men] consider, first of all, how wide and easy a road would be opened up towards conjugal infidelity and the general lowering of morality….It is also to be feared that the man, growing used to the employment of anti-conceptive practices, may finally lose respect for the woman and, no longer caring for her physical and psychological equilibrium, may come to the point of considering her as a mere instrument of selfish enjoyment, and no longer as his respected and beloved companion.'
Paul VI states his fears over the use of contraception and how this will lead to the loss of respect, by men, for women and how it could further lead to the using of women for the selfish interests of men.  You don't need me to tell you that we are way past this point in our world.  Paul VI's fears have been truly realised, and it is undoubtedly to the detriment of our society, particularly in the family unit, where its negative effect is most keenly felt.
And while the Church may have weighed in on the debate around contraception, science too has had its say on its dangers.  Consider this fascinating study by Dr Lionel Tiger, revealed in his 1999 book The Decline of Males.  In a study of stumptail macaque monkeys, Tiger sought to prove that when men are eliminated from the reproductive equation it affects their sense of responsibility.  He wanted to see how hormonal contraception affected male/female relationships. 
Rev. Richard Hogan sums up Tiger's fascinating findings as follows:
'Two anthropologists, Lionel Tiger and Robin Fox, performed an experiment on a group of monkeys.  The study included the head male, a number of other males, and some females.  The head male, Austin, appropriated himself to three females and did not allow other males to touch those three.  Then, the scientists gave contraception to five of the females, including two of Austin's three favourites.  After these two of Austin's favourites were medicated with contraception, Austin would still approach them, but not engage with them as he had before.  He found two other females who had not been medicated to replace the two who had been given the contraceptive medicine.  With these two in addition to the one from the previous set of three who had not received contraceptive medicine, Austin formed a new set of three favourites.  Of course, none of the other males were allowed to touch Austin's favourites.
Next, the scientists gave the contraception to all the females.  At this point, Austin became very confused, attempting rape and self-abuse.  He would approach the females, but never engage them as he had before.
When the scientists stopped giving the contraceptive to the females, Austin re-established his relationship with the first set of three females and would not allow any of the other males to touch those three.  The other males also re-established their relationships with the other females.'
Tiger summed up his findings by stating that 'Contraception caused the males to turn away from the females and toward deviant behaviour.'
From this study we see the effect contraception has on nature.  Even these monkeys knew something was different.  Could it be the case that the males realised that a barrier (contraceptive) had been put between them and the natural order of procreation which results from the sexual act, causing them to seek that natural order elsewhere? 
While I am no scientist, it would appear that, in this study, contraception upset the natural order of life these monkeys were accustomed to and had managed to live with quite happily prior to the introduction of a contraceptive.  Contraception caused ruptures in previously solid relationships and encouraged infidelity among the group….just as it has done with the human race.
(Source: artofnfp.org)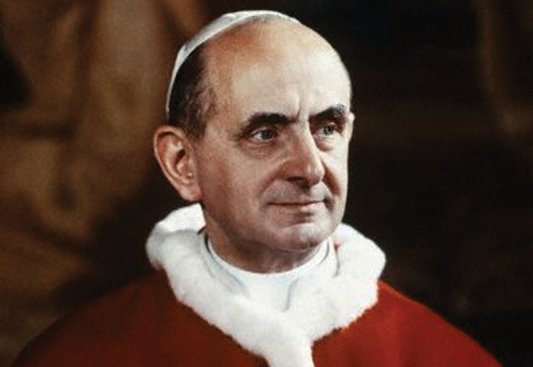 Pope Paul VI
Pope Paul VI's encyclical letter 'Humanae Vitae' is a treasured document in the life of the Church, bringing the truth of human sexuality and marriage to the fore at a time when society was caught up in the throes of promscuity and contraception.
Here is an excerpt from this amazing work:
'Another effect that gives cause for alarm is that a man who grows accustomed to the use of contraceptive methods may forget the reverence due to a woman, and, disregarding her physical and emotional equilibrium, reduce her to being a mere instrument for the satisfaction of his own desires, no longer considering her as his partner whom he should surround with care and affection.'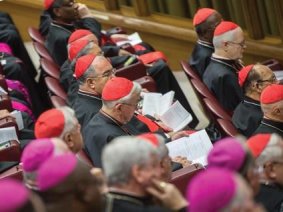 If I could sum up in one sentence what is contained in the Synod on Family Life's mid-term report - as presented by the Synod's General Reporter Cardinal Erdo - I would say: 'Imitating the loving gaze of Christ to appreciate the difficulties experienced by many people and recognising the need to offer them companionship, in the hope that together we may experience the joy of the Gospel of the family.'
There are numerous reports circulating about the document, many of which are suggesting a significant change in tone with the possibility of changes in Church doctrine.  While there is no real possibility of the latter it is fair to say that there is a change in tone.  The tone is definitely more understanding with a focus on healing rather than condemnation, all the while adhering to traditional Church teaching.
Perhaps we should firstly set out the context of this report.  To give it its proper title, relation post disceptationem, the document seeks to summarise the discussions held at the Synod thus far.  The document will be agreed by the Synod in the days ahead and the intention is then that the document, which contains a number of reflections on the discussions, will be used to 'raise questions and indicate perspectives that will have to be matured and made clearer by the reflection of the local Churches' in the year between now and the Ordinary General Assembly of the Synod of Bishops which will take place in October 2015.
The document covers many interesting topics around the central consideration of the synod; that of the family.  Divorce, homosexuality and contraception are but a few of the issues discussed and there are interesting reflections on all of these topics.  In this article we will consider the main points arising from the mid-term report and try to make sense of what is actually being said rather than going down the road of an over excitable tabloid reporter with the sole of intention of producing a headline grabbing story suggesting a sea change in Church doctrine.
Not to Condemn, but to Heal
In fleshing out the general theme of greater understanding, we can perhaps start with Cardinal Erdo's opening comment when he spoke of how Jesus Christ, 'the Truth, became incarnate in human fragility not to condemn it, but to heal it.'  He used the example of how Jesus taught that marriage was indissoluble but still showed understanding of those who didn't live up to this ideal.  The crux of this is that we must work to help others to be healed and accompany them on their journey with the hope that they will come to full appreciation and acceptance of the Gospel of the family.
Indeed, one outcome of the first week's discussions is to urgently address the need to more effectively proclaim the Gospel of the family.  The report states that the 'Church has to carry this out with the tenderness of a mother and the clarity of a teacher' and always bearing in mind the mercy of Christ.  It encourages all the faithful to spread this Good News stating 'Evangelising is the shared responsibility of all God's people, each according to his or her own ministry or charism.  Without the joyous testimonies of spouses and families, the announcement [of the Good News], even if correct, risks being misunderstood or submerged by the ocean of words that is a characteristic of our society.'
The report makes it clear that in proclaiming the Gospel of the family we must make known that it is a 'joy that fills the hearts and lives, because in Christ we are set free from sin, sorrow, inner emptiness, and loneliness'.  We are also encouraged to proclaim in a language that is meaningful and avoid simply 'presenting a set of regulations'.  Rather, we are invited to put forward values that will address people's real problems.
The Threat of Individualism
A significant threat expressed in the report is the threat of 'exasperated individualism' which the Synod suggests 'distorts family bonds'.  This, according to the Synod, leads to isolation of the various components which make up the family unit which in turn leads to the 'prevalence of an idea of the subject formed according to his or her own wishes, which are assumed as absolute'.  In a nutshell, there is a significant threat posed by narcissism and the modern ideal of individualism and selfishness.  This, the Synod suggests, is central to the modern day break up of the family unit.
In order to tackle this problem the Church, through this report, suggests a two pronged approach in supporting people in their search for God.  Firstly, it suggests making the teachings of the Church better known.  And secondly, this teaching should be accompanied by mercy.  In making this point the report refers to Jesus who 'looked upon the women and the men he met with love and tenderness, accompanying their steps with patience and mercy, in proclaiming the demands of the Kingdom of God'. 
To be fair, this direction isn't out of sync with current Church teaching though the benefit of reemphasising it at this time is obvious.
Marriage between One Man and One Woman
In turning to marriage the report refers to Jesus' reaffirmation of the indissoluble union between a man and a woman.  It then states 'God consecrates love between spouses and confirms its indissolubility, offering them help in living in fidelity and openness to life.  Therefore, the gaze of the Church turns not only to the couple, but to the family'.  Here we see the important link between marriage and the family.
The Synod did, however, acknowledge that new forms of union exist in our world and while the Church expresses 'the value and consistency of natural marriage' some members of the Synod have raised the possibility of 'recognising positive elements in the imperfect forms' of other unions.  For those who are in other forms of union, such as civil marriage or cohabitation, the report states that 'the Church turns respectfully to those who participate in her life in an incomplete and imperfect way, appreciating the positive values they contain rather than their limitations and shortcomings'.  So, while Church doctrine on Christian marriage between one man and one woman isn't going to change, the Church must increase its understanding of alternative forms of union and seek to find positives from them.  Indeed the Synod goes further to state that the Church must 'accept the reality of civil marriage and also cohabitation' while taking into account due differences between them and natural marriage.  However, this acceptance and understanding is always accompanied with the goal to bring such unions to the sacrament of marriage in the Church. 
The report states: 'Indeed, when a union reaches a notable level of stability through a public bond, is characterised by deep affection, responsibility with regard to offspring, and capacity to withstand tests, it may be seen as a germ to be accompanied in development towards the sacrament of marriage'. 
So, while the Church will likely continue to recognise only one form of union, the faithful must appreciate those other forms of union where the qualities of stability, deep affection, strength in unity, and a responsible attitude with regard to children are present.
Marriage and Cohabitation
In considering the importance of marriage, the Synod focused on the Church becoming more deeply involved in Christian marriages, especially those in their infancy.  It suggests a greater involvement of the whole Christian community with respect to marriage preparation, including pastoral accompaniment in the form of more experienced couples.  It also suggests the importance of couples being 'encouraged towards a fundamental welcome of the great gift of children' and the importance of 'family spirituality and prayer'. 
Further, the report suggests a move (where it doesn't already exist) toward more 'meaningful liturgies, devotional practices and the Eucharist celebrated for families'. 
While cohabitation remains an issue for the Church, the report sets out a clear understanding of the difficulties faced by couples such as financial difficulties.  While many couples simply reject the idea of Christian marriage, others wish for it but simply cannot afford to have it for one reason or another.  The Synod suggests pastoral accompaniment for such couples must start with the positive aspect that they desire a Christian marriage.
Separation and Divorce
Another significant issue is the separated, divorced, and the divorced who have remarried.  Firstly, the Synod has set out that 'Each damaged family first of all should be listened to with respect and love, becoming companions on the journey as Christ did with the disciples on the road to Emmaus'.  It suggests such accompaniment must be at a steady and reassuring pace which reflects our 'closeness and our compassionate gaze which also heals, liberates and encourages growth in the Christian life'.  It also states reassuringly that 'What needs to be respected above all is the suffering of those who have endured separation and divorce unjustly' and emphasises the need to avoid children becoming an 'object' to be fought over.
With respect to nullity a number of propositions were put forward by members of the Synod.  Among those put forward was the suggestion that the administrative responsibility for annulments could be under Diocesan Bishops and a proposed 'summary process' in the case of clear nullity.  All proposals will, of course, be considered in the months ahead but the report did state that in all cases with respect to annulment, the principal consideration is 'ascertaining the truth over the validity of the obstacle'. 
The report states that 'Divorced people who have not remarried should be invited to find in the Eucharist the nourishment they need to sustain them in their state'.  It then goes on to consider those who have been through divorce and remarried, saying such a situation 'demands a careful discernment and an accompaniment full of respect, avoiding any language or behaviour that might make them feel discriminated against'.  In a reassurance to Catholic tradition the report then states: 'For the Christian community looking after them [those who are divorced and remarried] is not a weakening of its faith and its testimony to the indissolubility of marriage, but rather it expresses precisely its charity in its caring'.  The suggestion here is that Church doctrine will not change on this issue but there is an undoubted call for the Church to provide respectful accompaniment and care to those affected.
In terms of divorced and remarried people sharing in the sacraments, the Synod members were in disagreement with a number of views being put forward.  However, the report suggests that 'fruit of discernment' could be applied on a case-by-case basis 'according to the law of gradualness, that takes into consideration the distinction between state of sin, state of grace and the attenuating circumstances'.  The aim here would appear to be to provide the support necessary to allow divorced and remarried faithful to grow in holiness over time with the possibility of future participation in the sacraments.  This, however, is not set in stone and the report suggests that a greater theological study may be undertaken to consider this issue in more detail.
Homosexuality
Homosexuality is a subject well known to the Catholic Church, particularly in recent times with the advent of same-sex marriage.  However, before we set out the views of the Synod on this topic it is important to note that the Church has not given (nor will it give) any indication that doctrine is about to change on this issue.  Indeed the Synod has stated that 'The Church furthermore affirms that unions between people of the same sex cannot be considered on the same footing as matrimony between man and woman'.  However, the report does state that 'Homosexuals have gifts and qualities to offer to the Christian community' and begs a number of questions to the Catholic faithful about how welcoming we are to people with same-sex attraction without compromising Catholic doctrine on the family and matrimony.  The report also seeks to take positives from same-sex unions while clearly stating there are moral problems connected to such unions.  It states: 'Without denying the moral problems connected to homosexual unions it has to be noted that there are cases in which mutual aid to the point of sacrifice constitutes a precious support in the life of the partners'. 
The Synod's discussions on homosexuality are perhaps worthy of the largest slice of our attention.  While there is no movement away from Church doctrine which states homosexuality as being 'disordered', there is a clear attempt to accentuate the potential positives which could be brought to bear by same-sex unions.  While it does not condone homosexual acts (as such acts close the sexual act to the gift of life), the Church appears to be acknowledging the support through sacrifice given by one partner to the other in same-sex unions.    
Perhaps this is a useful juncture to reinforce the Church's views on homosexuality.  While homosexual acts are sinful there is no sin in same-sex attraction. The Church believes such tendencies towards same-sex attraction are a trial in the same way a single person lives a trial by being called to live a chaste life. 
The report then tackles the matter of children living with same-sex couples, stating that 'The Church pays special attention to the children who live with couples of the same sex, emphasising that the needs and rights of the little ones must always be given priority'.  This is perhaps a suggestion that the sacraments will not be denied to children who live with same-sex couples.
Contraception
Contraception is a matter of great significance to the Church as the Church teaches that 'being open to life is an intrinsic requirement of married love'.  Contraception in any form is therefore deemed to be contrary to the Will of God as it closes off the possibility of receiving God-given life.  With this in mind the Synod suggests that 'what is required is a realistic language that is able to start from listening to people and acknowledging the beauty and truth of an unconditional opening to life as that which human life requires to be lived to its fullest'.  The report then continues, 'it is on this base that we can rest an appropriate teaching regarding natural methods'.  The Synod then reinforces the message of Paul VI in his encyclical Humanae Vitae which 'underlines the need to respect the dignity of the person in the moral evaluation of the methods of birth control'.
Sadly, I have already witnessed a considerable degree of misreporting on this section of the report.  It must be clear that the dignity of the person refers to humanity.  In this sense, the person we are speaking about is a potential new life.  So, birth control must be morally evaluated with the ideal of openness to new life at the core of any considerations.  It is not, as some media outlets have suggested, a call for the Church to respect the dignity of individuals using forms of birth control.  Contraception, in all its forms, will continue to be rejected by the Church.  The Church does, however, allow for Natural Family Planning as this method does not close off the possibility of life.  While it allows a couple to plan for pregnancy (and the Church allows for a certain degree of sensible planning with respect to the creation of new life) it is a method which is always open to the possibility of a child.  It never closes off that possibility and that is why the Synod has suggested that it should be taught more widely.
And so there we have it; the mid-term report of the Synod of Bishops on Family Life 2014.  The Synod will continue for a few more days and will then leave the issues raised to be considered by local Churches and faithful ahead of the Ordinary General Assembly of the Synod of Bishops which will take place in October 2015.
While we need to take these matters into our hearts and minds and ponder them, no decisions will be made until October of next year at the earliest.  There is, therefore, a lot of work still to be done and the initial excitement surrounding this report must be balanced with patience and appreciation for the long process being embarked upon.  However, that does not mean we cannot start to implement the spirit of understanding which runs throughout the report.  This spirit of understanding must fuel our work in the months ahead and, while we must continue to adhere to the beautiful teachings of the Church, our desire to enlighten the world to Truth should be accompanied by a tone of mercy and compassion. 
As the report concludes: 'the guidance of the Holy Spirit will lead us to find roads of truth and mercy for all'.  Amen.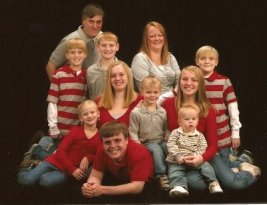 What is the significance of the child in a marriage?
A child is a creature and a gift of God, which comes to earth through the love of his parents. True love does not desire a couple to be self-contained. Love opens up in the child. A child that has been conceived and born is not something "made", nor is he the sum of his paternal and maternal genes. He is a completely new and unique creature of God, equipped with his own soul. The child therefore does not belong to the parents and is not their property.  
How many children should a Christian married couple have?
A Christian married couple has as many children as God gives them and as they can take responsibility for. All children whom God sends are a grace and a great blessing. That does not mean that a Christian couple is not supposed to consider how many children they can raise responsibly, given the health of each spouse and their economic or social situation. When a child comes "nevertheless", that child should be welcomed with joy and willingness and accepted with great love. By trusting in God, many Christian couples find the courage to have a large family.
May a Christian married couple regulate the number of children they have?
Yes, a Christian married couple may and should be responsible in using the gift and privilege of transmitting life. Sometimes social, psychological, and medical conditions are such that in the given circumstances an additional child would be a big, almost superhuman challenge for the couple. Hence there are clear criteria that the married couple must observe: Regulating births, in the first place, must not mean that the couple is avoiding conception as a matter of principle. Second, it must not mean avoiding children for selfish reasons. Third, it must not mean that external coercion is involved (if, for example, the State were to decide how many children a couple could have). Fourth, it must not mean that any and every means may be used.  
Why are all methods of preventing the conception of a child not equally good?
The Church recommends the refined methods of self-observation and natural family planning (NFP) as methods of deliberately regulating conception. These are in keeping with the dignity of man and woman; they respect the innate laws of the female body; they demand mutual affection and consideration and therefore are a school of love. The Church pays careful attention to the order of nature and sees in it a deep meaning. For her it is therefore not a matter of indifference whether a couple manipulates the woman's fertility or instead makes use of the natural alternation of fertile and infertile days. It is no accident that Natural Family Planning is called natural: it is ecological, holistic, healthy, and an exercise in partnership. On the other hand, the Church rejects all artificial means of contraceptionnamely, chemical methods ("the Pill"), mechanical methods (for example, condom, intra-uterine device, or IUD), and surgical methods (sterilization)since these attempt to separate the sexual act from its procreative potential and block the total self-giving of husband and wife. Such methods can even endanger the woman's health, have an abortifacient effect (cause a very early abortion), and in the long run be detrimental to the couple's love life.
What can a childless couple do?
Married couples who suffer from infertility can accept any medical assistance that does not contradict the dignity of the human person, the rights of the child to be conceived, and the holiness of the sacrament of Matrimony. There is no absolute right to have a child. Every child is a gift from God. Married couples to whom this gift has been denied, even though they have exhausted all permissible medical means of assistance, can take in foster children or adopt children or become socially involved in some other way, for instance, by caring for abandoned children.
(From the Catholic Youth Catechism)
/