Shopping Cart
Your Cart is Empty
There was an error with PayPal
Click here to try again
Thank you for your business!
You should be receiving an order confirmation from Paypal shortly.
Exit Shopping Cart
Calling Scotland's 841,000 Catholics to unite as one voice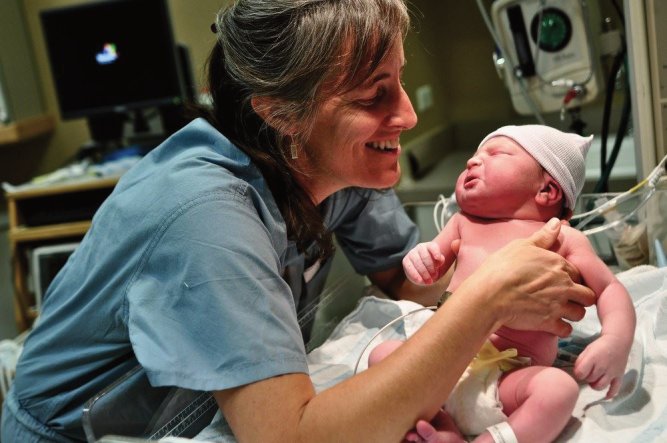 Children should be safe in the hands of midwives
The Chief Executive of the Royal College of Midwives (RCM) is facing calls to resign after announcing that the organisation supported the removal of the 24 week time limit for abortions in the UK.  Cathy Marwick has caused consternation among RCM members, many of whom have signed an online petition seeking to distance themselves from the RCM's stance.  They have also accused her of failing to consult on the issue. 
Marwick, who is the chair of the UK's biggest abortion provider BPAS (British Pregnancy Advisory Service), has not surprisingly been accused of a conflict of interest given her two roles.  One midwife from Northern Ireland said: 'Anyone advocating allowing abortion up to birth, I think is so sad and tragic, but to have my own representative body coming out in support of this extreme view is very disappointing. I know she's our chief, but there is clearly a conflict of interest. On something as big as this, she should have consulted us.'
Dr Peter Saunders, head of the Christian Medical Fellowship, said: 'It is bitterly ironic that the RCM, the supposed champion of safe childbirth and antenatal care, should be backing a campaign seeking to legalise the killing of unborn children up until birth. It is even more extraordinary that their chief executive, who also chairs BPAS, should be spearheading this initiative without apparently even consulting her membership. It is an extraordinary abuse of power.'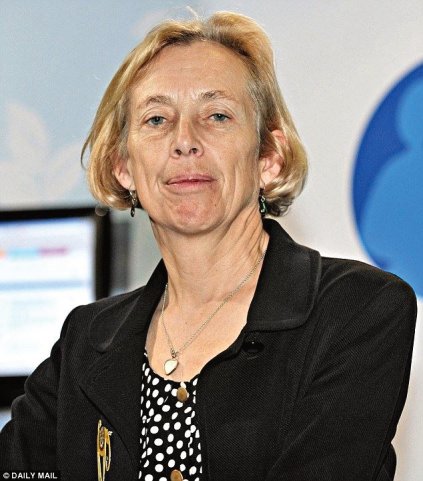 Cathy Marwick
Democratic Unionist MP, Jim Shannon, has vowed to raise the matter in Parliament this week.  He said: 'I will ask the Secretary of State for Health what discussions he has had, or will have, with the RCM and BPAS. My concern is that scrapping the 24-week cut-off would be absolutely disgraceful. I would have thought the RCM should be protecting unborn life. Its chief executive has this dual position and many people would say you can't have that.'
It is deeply disturbing that the very people who have for hundreds of years facilitated the safe passage of new life into our world are now being encouraged to compromise that ethos and be prepared to kill off that life.  Indeed, medical advances are strongly indicating that the abortion time limit should be reduced as a result of the increased survival rate of babies before the 24 week mark.  There is absolutely no indication that the abortion time limit should be increased, never mind scrapped altogether.  Any attempt to increase or abolish the 24 week limit flies in the face of scientific and medical fact, and it once again raises the question as to whether the wilful destruction of innocent human life by abortion should be allowed at all.
Our smallest, youngest, most vulnerable children should be safe in the hands of our midwives.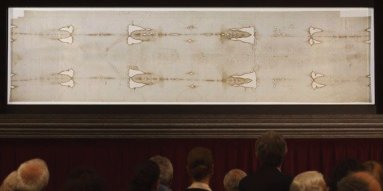 The Shroud of Turin has once again gone on public display in the Cathedral of John the Baptist in northern Italy.  It is the first public display of the cloth in five years and it is expected to last for a period of 67 days, drawing in millions of pilgrims including Pope Francis, who will visit the city to venerate the Shroud on 21 June.
The Shroud has been the subject of considerable debate over the years with regard to its authenticity; as many claim it to be the shroud in which Christ was buried.  Sceptics either deny it is a genuine shroud at all or, if it is, they say it is not necessarily the Shroud of Jesus Christ. 
Barrie Schwortz, a Jew, is one of the leading experts on the Shroud and has his own
website
dedicated to it.  In 1978 Barrie was invited to participate in the first ever in-depth scientific examination of the cloth and he fully expected to prove that the Shroud was a painted image probably from the middle ages.  However, after years of study Barrie came to believe that the cloth is indeed the burial Shroud of Jesus Christ.
Barrie says: "It was not a painting, it was not a scorch, and it was not a photograph….The most plausible explanation to me for the Shroud, both because of the science and my own personal background as a Jew, is that it was the cloth that was used to wrap Jesus' body".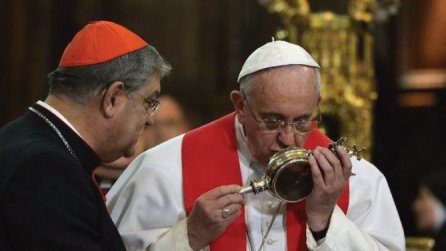 Pope Francis reacts to the miracle
Isn't it intriguing that the world pays little attention to supernatural miracles?  For example, if you were to put a no-hoper with the voice of a sick frog on the 'The Voice' and they ended up winning the coveted reality TV show's top prize, the world would proudly announce it to be a "miracle".  However, witnessing the sudden liquefying of the blood of a near 2,000 year old man or the sudden transformation of a communion wafer to real flesh is something that is given little attention.
Perhaps the most disappointing thing is that it is not only mainstream media and sceptics outside Catholicism who are guilty of ignoring such miracles.  Indeed the number of Catholic people who pay little heed to these miracles is quite voluminous.  It sadly means that God's visible intervention in our daily lives here on earth simply goes unnoticed.  Didn't that happen before, around 2,000 years ago?  You know, with the one they called Christ? 
Indeed, aren't those sceptics among us, especially the ones of a Catholic persuasion, simply following in the footsteps of the Sanhedrin in Jesus' time; rejecting any notion of God coming to earth and influencing our world.  They might ask: Why should I believe it?  God coming to earth to reveal Himself?  God making the scientifically impossible happen?  Are you mad?  But then, who would have thought a woman could conceive a child without sexual relations?  Who would have thought water could be turned to wine in an instant?  Who would have thought bread could be turned to flesh, and wine to blood?  Who would have thought a man could rise from the dead? 
God has been performing miracles for thousands of years, and He continues to perform them to this very day. In fact, you are a miracle!  You are a gift from God to this world. Without His intervention you wouldn't be here.  And without His intervention you wouldn't have the chance to take your place in Heaven for all eternity.  The Eucharist is another daily miracle given to us by God.  Indeed it is Jesus Christ truly present in all the tabernacles of the world; body, blood, soul and divinity! 
The reported miracle of St Januarius in Naples at the weekend is just one in a long list of God coming to earth to reveal His true power.  The fact that Pope Francis was present for the miracle has perhaps nudged it slightly more into the spotlight than would normally be the case (after all, this miracle of St Januarius has been taking place for years!).  But it gives us an opportunity to stop and consider how we feel about such miraculous events.  Why aren't we shouting from the rooftops and telling people about these great happenings? Why don't we tell the world that God has revealed Himself yet again and encourage them to believe?  Are we perhaps sceptical?  Does it just seem a bit too far-fetched?  If so, why?  Do we outright reject the supernatural?  Will we simply not be satisfied until we hear of authentic scientific evidence confirming that no scientific explanation can be given for the 'miracle'?
There are a lot of questions for us to consider when it comes to miracles such as this.  But consider this….what if the children of Fatima had simply rejected their vision of Our Lady as nonsense?  What if St Bernadette did the same at Lourdes?  And St Juan Diego in Guadalupe?  And what about the disciples when Jesus rose from the dead?  What if they simply considered it all to be scientifically impossible and thus false? 
Our role as Catholic people is to spread the Good News throughout the world.  This means taking the Gospel out into our daily lives and living out our faith in love for God and neighbour.  But it also means being full of joy, and what better excuse to be full of joy than to know that God still interacts with His people by performing miracles before our very eyes?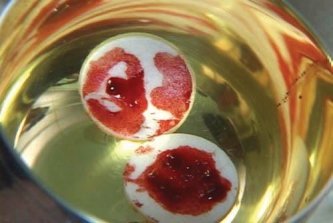 The Eucharistic miracle of Buenos Aires
Don't let the doubts creep into your mind.  Those doubts come from a sinister source; a source that does not want you to believe in God and His work.  Instead, be open to God's great power and just enjoy knowing that His presence is near!  Bask in the wonder of God's glory and His unbroken covenant with His people, with you!  He wants you to know that He is there for you!  Not one person is forgotten by God.  We are all His children and He wants us to experience His presence, His love.  It is for this reason that miracles happen.
Please read the following text from John Deighan of the Catholic Parliamentary Office and please click the links to contact a House of Lords peer and also add your name to the petition. 
This proposed new legislation, along with abortion and euthanasia, will mean the eradication of disabled people from our society.  Such a process is completely wrong and is inequality at its evil best.
Here is what John Deighan has to say:
The promotion of three-parent embryos has been based on compassion for victims of genetic disorders. It involves creating embryos from the DNA of two women and one man.  Some women have defective mitochondrial in their cells and this is replaced by the healthy mitochondrial of another woman.  Efforts to overcome illness are obviously a crucial feature of a decent society but the genetic manipulation that is now proposed will not cure anyone.  It will instead be aimed at ensuring that disabled people are eradicated from society. 
Creating quality assurance procedures for manufacturing human embryos is a dangerous attack on the inherent dignity of human life.  It also involves making changes to human DNA which will be passed down through the generations even though the full implications of the changes are not understood. 
Countries around the world outlaw such genetic manipulation and international human rights laws prohibit it.  However Members of Parliament are defying these concerns and have approved the Human Fertilisation and Embryology (Mitochondrial Donation) Regulations 2015 which permit the procedure.  The House of Lords will now vote on the matter on 24 February 2015 and they have the opportunity to overturn the decision. 
You can help by contacting a member of the House of Lords (you can write to as many peers as you like!). This can be done easily at this link: 
www.stopgm3parentbabies.com
If you want to read a recent Scots Catholic article on Three Parent Babies,
click here
.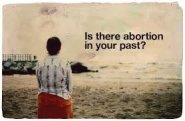 There are some fascinating facts about pregnancy which, if more widely known, could provide help and healing for countless people affected by abortion.
Fetal cell microchimerism is not particularly well known yet it is a medically accepted biological process.  Essentially, it means that a mother carries cells from every child she ever conceives.  Therefore, a mother has biological knowledge of every one of her children, even if they are aborted or miscarried.
Research also shows that cells from aborted or miscarried children also pass to other offspring.
This little known biological process is only just starting to become more widely known, despite having been accepted by medics for some time.  The Scientific American carried an article on it in 2008 (Your Cells Are My Cells by J Lee Nelson).
Project Rachel founder Vicki Thorn has looked into the process in great detail and, in a recent appearance on the 
Catholic Answers
podcast, Vicki explained how she has used it to bring healing to people affected by abortion.  The hope is that mothers and fathers will draw comfort from the fact that  a part of their child lives on and that this will help them in their healing process and also make the memory of that child more real.
Vicki has also tackled the idea of society downplaying the role of fathers and reports that 80% of men experience what is known as 'courade' in the presence of their pregnant partner.  This means that the father experiences symptoms of pregnancy along with his partner, and may even mean the father becomes aware of the pregnancy before the mother.  Therefore, the father is more attached to the pregnancy process than many may think and he too is greatly affected by abortion.
Vicki also speaks about the affect abortion has on the various parties involved; commenting that only 30% of marital relationships survive an abortion loss.  The principal reason for this would appear to be a loss of trust, mostly because there are fears that another pregnancy may lead to another abortion.
Men and women who have suffered abortion losses often have difficulties in subsequent pregnancies and a British study has found that women with an abortion loss were 33% more likely to give birth prematurely with an even greater chance of extreme prematurity. 
We can only hope and pray that one day every person in our world will hold true the intrinsic value of every human life.  However, while this is not the case, we must do what we can to bring comfort to those who have been affected by abortion and let them know that all is not lost.  Fetal cell microchimerism ensures that all is not lost and that every child lives on with their mother, father, sisters and brothers.  No family ever forgets its children.
Please also visit our own page on abortion which details places where you can seek help if you have been affected by abortion or are considering having an abortion. 
Click here to visit the page
.
Westminster has today voted to allow for three parent babies in the UK.  The vote, in the House of Commons, was by a majority of 382 to 182.
The matter will now go to the House of Lords where it will be further debated.
Keep praying that all life will be protected, including the most vulnerable in society.  It is the most vulnerable who appear to be at greatest risk, and who are being pushed further and further into the margins of society.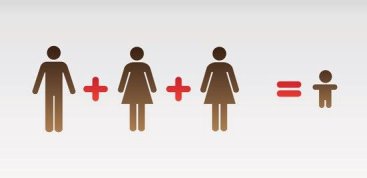 Later today, the UK Parliament will vote on whether to introduce laws to allow the creation of 'three parent babies'.  It is a move that must be resisted for a number of reasons and it is sincerely hoped that MP's will vote overwhelmingly against allowing the procedure.
While proponents argue that it will help root out certain conditions, including some disabilities, we should not be fooled into thinking this is a simple exercise in making the human race better.
Science is going into the unknown and we can in no way be certain of the consequences.  Further, there are weighty ethical arguments against such a procedure which many people have failed to consider.
Think about disabled people.  We are going down a road which may mean nobody is born with a disability.  Is this because we think there is something wrong with disabled people and that they have less value than others?  If we are going to eradicate disabled people through this procedure then the only logical explanation for allowing it is because those who are disabled are somehow of inferior value.  That, for me, simply is not right.
Our governments in the UK and Scotland are taking us down a dangerous road to what they perceive to be 'human perfection'.  Abortion already allows unwanted babies to be rooted out of society.  Assisted suicide, which is currently under consideration in Scotland, will allow for the rooting out of people with disabilities and serious ill health; people who supposedly have little to offer society.  Three parent babies is just the next step in that rooting out of the seemingly 'imperfect' among us.
I don't know about you, but I believe every single human being brought into existence has value.  And that's not necessarily anything to do with being religious.  Basic human perception should lead us to appreciate the value of every single human life.  This, for me, is what equality is all about.  After all, if we don't have equality in terms of the value of life, we simply cannot have equality.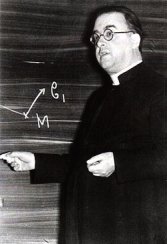 Belgian priest Georges Lemaitre proposed the 'Big Bang' theory
Did you know that it was a Catholic priest who first proposed the 'Big Bang' theory?  Did you know that the man considered to be the 'father of modern genetics' is a Catholic priest? 
Some people suggest that science and religion don't mix.  The truth, however, is very different.  As Michael Heller, a Polish cosmologist and winner of the $1.6million Templeton prize in 2008, once said: 'Science is but a collective effort of the human mind to read the mind of God.'  Mr Heller is, of course, a Catholic priest.
Christianity has given so much to science over the years and this trend shows no sign of slowing.  Indeed, with its confidence in the existence of God and its belief that so much more exists beyond what our senses perceive, Christianity is the ideal setting for science to flourish.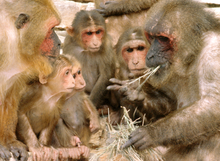 A family of stumptail macaque monkeys
Following his recent beatification in Rome we explored the prophetic message of Pope Paul VI in his encyclical letter, Humanae Vitae, by publishing excerpts from this great work.   Perhaps no other encyclical letter has been quite so prophetic in its predictions for society.  And in the case of Humanae Vitae, it was the fallout from the use of contraception which served as Pope Paul VI's focus and caused the greatest stir. 
Consider this paragraph from Humanae Vitae:
'Let [upright men] consider, first of all, how wide and easy a road would be opened up towards conjugal infidelity and the general lowering of morality….It is also to be feared that the man, growing used to the employment of anti-conceptive practices, may finally lose respect for the woman and, no longer caring for her physical and psychological equilibrium, may come to the point of considering her as a mere instrument of selfish enjoyment, and no longer as his respected and beloved companion.'
Paul VI states his fears over the use of contraception and how this will lead to the loss of respect, by men, for women and how it could further lead to the using of women for the selfish interests of men.  You don't need me to tell you that we are way past this point in our world.  Paul VI's fears have been truly realised, and it is undoubtedly to the detriment of our society, particularly in the family unit, where its negative effect is most keenly felt.
And while the Church may have weighed in on the debate around contraception, science too has had its say on its dangers.  Consider this fascinating study by Dr Lionel Tiger, revealed in his 1999 book The Decline of Males.  In a study of stumptail macaque monkeys, Tiger sought to prove that when men are eliminated from the reproductive equation it affects their sense of responsibility.  He wanted to see how hormonal contraception affected male/female relationships. 
Rev. Richard Hogan sums up Tiger's fascinating findings as follows:
'Two anthropologists, Lionel Tiger and Robin Fox, performed an experiment on a group of monkeys.  The study included the head male, a number of other males, and some females.  The head male, Austin, appropriated himself to three females and did not allow other males to touch those three.  Then, the scientists gave contraception to five of the females, including two of Austin's three favourites.  After these two of Austin's favourites were medicated with contraception, Austin would still approach them, but not engage with them as he had before.  He found two other females who had not been medicated to replace the two who had been given the contraceptive medicine.  With these two in addition to the one from the previous set of three who had not received contraceptive medicine, Austin formed a new set of three favourites.  Of course, none of the other males were allowed to touch Austin's favourites.
Next, the scientists gave the contraception to all the females.  At this point, Austin became very confused, attempting rape and self-abuse.  He would approach the females, but never engage them as he had before.
When the scientists stopped giving the contraceptive to the females, Austin re-established his relationship with the first set of three females and would not allow any of the other males to touch those three.  The other males also re-established their relationships with the other females.'
Tiger summed up his findings by stating that 'Contraception caused the males to turn away from the females and toward deviant behaviour.'
From this study we see the effect contraception has on nature.  Even these monkeys knew something was different.  Could it be the case that the males realised that a barrier (contraceptive) had been put between them and the natural order of procreation which results from the sexual act, causing them to seek that natural order elsewhere? 
While I am no scientist, it would appear that, in this study, contraception upset the natural order of life these monkeys were accustomed to and had managed to live with quite happily prior to the introduction of a contraceptive.  Contraception caused ruptures in previously solid relationships and encouraged infidelity among the group….just as it has done with the human race.
(Source: artofnfp.org)
/