Shopping Cart
Your Cart is Empty
There was an error with PayPal
Click here to try again
Thank you for your business!
You should be receiving an order confirmation from Paypal shortly.
Exit Shopping Cart
Calling Scotland's 841,000 Catholics to unite as one voice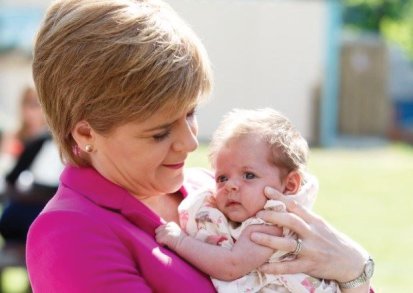 Nicola Sturgeon appreciating the beauty of new life
It is wonderful to hear Scotland's First Minister Nicola Sturgeon announce that, from Spring 2017, all pregnant women will receive free vitamins in order to help give their children the best possible start in life.
In addition to making vitamins freely available the Scottish Government will also be introducing the following initiatives:
Every newborn baby to receive a 'baby box' of essential items
500 more health visitors will be recruited to improve child health and wellbeing
The Family Nurse Partnership to be extended to support teenage mothers
Childcare will be doubled to 30 hours per week for all three and four year olds and vulnerable two year olds
Ms Sturgeon said that "every child deserves a fair and equal chance and offering all pregnant women vitamins sends a strong signal that, right from the very start of life, we are doing all we can to help.  There is strong evidence that taking vitamins in pregnancy improves both the mother and baby's health and providing free vitamins, to all pregnant women, has the widespread support of healthcare professionals."
Any government policy which seeks to assist women in pregnancy to look after both themselves and their baby must be welcomed.  It is a positive step by the Scottish government and it is hoped that many people will benefit from the new initiatives.
The introduction of free vitamins for all pregnant women is real and positive recognition by the Scottish Government of the importance of the unborn child.  The unborn child should be entitled to the same rights as any born child and this must include the right to the best possible health care and treatment.  While the rights of the unborn child are not yet fully protected in our country, primarily because of the availability of abortion, this type of initiative is a step in the right direction; a small but important step towards equality of rights for all children, irrespective of whether they happen to be inside or outside of the womb.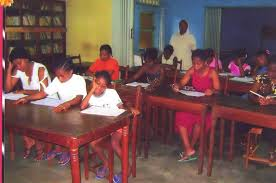 Madagascar is a country riddled with debt, where the basic right of a child to an education is far down the list of government priorities and public expenditure on children is a paltry £31 per year, leaving very little for a basic, let alone decent, education.
The situation is especially grim for girls who are often denied any form of education so as to allow male siblings to benefit from the opportunity to learn.  Boys, it seems, are best placed to go to school to learn.  Girls, it seems, are better off at home.
Thankfully, Missio Scotland, the official mission aid agency of the Catholic Church, is doing what it can to help girls in Madagascar obtain some form of education.  Missio has supported the Catholic Home for Girls in Ambanja, run by the Franciscan Sisters of Mary, since 2004.  The home accommodates around 40 poor and orphaned girls at any given time and is a place where the girls can be educated and allow their faith to flourish in a safe, loving environment.
Sister Suzanne Mahavita, who manages the home, says: "Our girls are from poor families where there's no money for school fees.  Even if there was money, boys get educated at the expense of their sisters.  Girls usually stay at home, caring for younger siblings and do household chores until they are of an age when they can marry.  In this sense female illiteracy far exceeds that of males.  But our local families do support the ideal of education for girls.  Our intention is to bring education to as many of the disadvantaged as we can.  We strongly believe it is every child's right to be literate and numerate."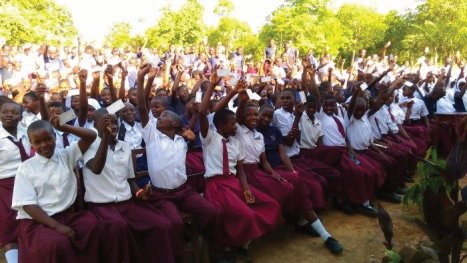 These youngsters have taken the chastity pledge
The World Health Organisation has, in its latest report, confirmed that 25% of worldwide pregnancies ended in abortion between 2010 and 2014. The report also states that "around 22 million unsafe abortions are estimated to take place worldwide each year, almost all in developing countries."
While this news must be greeted with great sadness at the millions of lives lost in an incredibly short period of time, the WHO has a solution.  It states that: "Almost every abortion death and disability could be prevented through sexuality education, use of effective contraception, provision of safe, legal induced abortion, and timely care for complications." 
It's interesting that the WHO avoids any talk of chastity or abstinence in their report.  This, as we know, is the most effective means by which to prevent a pregnancy if indeed that is what someone desires.  Contraception has been heralded as the saviour when it comes to having sexual relations without the 'nuisance' of a child.  But, in reality, contraception has merely become a 'get out of jail free card' for individuals - mostly men - who simply want to use and abuse a member of the opposite sex for their own selfish desires.  Contraception encourages people to engage in the most intimate manner with another human being and then to discard them once the deed is done.  There is no account for feelings, no account for wellbeing.  It is simply the act of using another for selfish desires.  And while not all people can be accused of using another individual through the use of contraception, there is no denying that in using contraception a person is not giving themselves entirely to the other.  It is a way of saying "I love you, but I'm not giving you 100% of my love".  Is this the kind of love we want for our children?
While it is natural for secular organisations like the WHO to raise unsafe abortion as an issue, the distinction between safe and unsafe abortions is inherently flawed.  This is because it is only concerned with the wellbeing of one party in order to distinguish whether an abortion is safe or unsafe.  Abortion, as we know and as science affirms, involves two distinct human beings.  When abortion results in the injury or death of one of those human beings it must be considered unsafe.  Therefore all abortions are unsafe.  There is no such thing as safe abortion.
While more must be done to ensure people are educated on sexual matters there is a real need to ensure that such education is not simply a pandering to the increasingly wayward sexual revolution and the deep pockets of huge, influential pharmaceutical companies.  Increased availability of 'safe' abortion is not the answer.  Nor is the increased availability of contraception.  These remedies simply take us down another road of self-destruction in our society and they quite clearly fail to solve the big issue, which is the widely held view that sex is a basic right to be enjoyed by anyone, with anyone and without the very natural consequence that is another human being.
In many African countries there is a growing movement (University Chastity Education or UCE Missionaries of Chastity) among young adults where they sign a pledge card, pledging a vow of chastity until they meet that special someone and marry them.  This is not the stuff of fairy-tales.  This is real life.  Isn't this a much more appropriate, measured, and natural solution to the pregnancy 'problem' than those proposed by the World Health Organisation?  Doesn't this solution encourage the kind of love you desire for your son or daughter?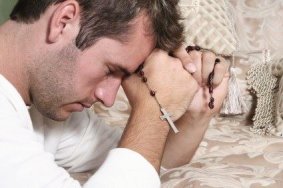 A call to Catholic men to right the wrongs of a broken society
Here's a question for Catholic men: did you know that you have the power to mend our broken society?  All the sadness and despair, the lies and deceit, the selfishness and infidelity; you have the answer to all of these problems.  The future of our world; a future of beauty, goodness and truth is in your hands! 
Confused?  Don't be.  Consider for a moment when the perfect world God created changed.  It was in the Garden of Eden, when Eve was tempted by the serpent to eat the fruit from the tree of the knowledge of good and evil, and both she and Adam ate the fruit.  This is the moment everything started to go wrong.  This is the moment sin and death entered into our world.  But what if you could help to right the wrong? 
Jesus, through his passion and Resurrection, redeemed that fatal mistake made by our forefathers in Eden, yet too many in the world reject the redemption Jesus offers them; preferring to ignore it and to continue buying into the relativist culture that tells them anything goes.  A culture that encourages selfishness for the sake of one's own wants and desires.
So is there something we Catholic men can do to bring people to accept Christ's redemption on the Cross?  How can we play a part in helping to heal the wounds of the single biggest mistake made by humanity?  A good starting point is to identify Adam's first mistake.  If we take ourselves back to the Garden of Eden, at the very moment the serpent persuades Eve to eat the fruit and she obliges.  Where is Adam at this point?  Why is he not protecting his wife from the cunning serpent and telling her to do as God instructed and not eat the fruit from the tree? 
This example of Adam failing to protect and care for his wife is all too prevalent in our world today.  And such a failure has serious repercussions.  Adam, after eating the fruit, suddenly realised that he and his wife were naked and he no longer saw her as God intended him to see her.  Rather, it was her body alone that he could see.  His eyes could no longer appreciate Eve's purity in her soul, that part of her which is the very core of her being.  Instead he looked upon her as an object for pleasure and gratification.  Does this ring any bells?  Is this not an accurate reflection of how many men view women in our world today?  Adam, created to have dominion over all the animals of the world and to be protector-in-chief of God's creation, including his wife, had gone from a soldier for God to a man of weakness; a wretch with no backbone.
And so it is with us men today.  Instead of protecting our wives and ensuring their safety and security in this world of sin, we have let them become the object of our own selfish desires and gratification.  We, like Adam, have taken our eye off the ball and have failed our women.  We have failed them badly.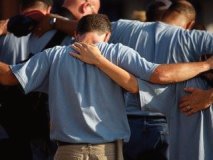 Catholic men can rebuild our broken society
Everywhere we turn there is infidelity, adultery, divorce, pornography, selfishness, violence, hate and intolerance.  The world is in ruins because of relativist ideals, especially those borne out of the sexual revolution.  But we Catholic men have been charged with making something out of those ruins; to take them and to build a pillar of love for the whole world to see.  We are called to succeed where Adam failed.  We have a duty to carry out God's original plan for His Creation; that is to serve, protect and defend all that God has entrusted to our care, especially our wives and children.
We must see our wives as God intended; with a perfect love.  That is, the same perfect love we witness when we see Christ hanging from the Cross.  This, brothers, is the love we are called to show our wives.  It is not lustful, it is not selfish.  It is pure sacrifice.  We, like Christ, must be prepared to lay down our lives for our wives and our children, putting their needs before our own.  Only in living out this kind of love will we be able to repair the wounds in our society; a society that is broken, having lost all sense of what it really means to be in love. 
Our world today is full of love built on sand.  We have love built on lies, we have love built on selfish desires, we have love built on one night stands, and we have love built on adultery.  The result of this is broken relationships, broken families, and ultimately broken children who have never experienced the love they need in order to thrive.  Society needs strong leaders in love.  It needs an authentic, unselfish and unconditional love that is free from the horrid pain of selfishness and lies.  The sexual revolution encourages people to dip in and out of relationships as and when they please.  There is no attempt to encourage staying power, no attempt to encourage true fidelity.  It is every man and woman for themselves.  Yet as Catholic men we are called to be much better than this, much better!  We are called to be soldiers for God, bringing His perfect love to the world by living it out in our homes and in our everyday lives, setting an example for our broken society.  God is looking down at the earth and asking "Where have all my Catholic men gone?  Where are my soldiers?  Where are the men my Son died for?"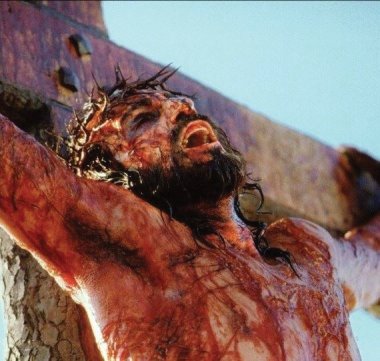 Christ's broken body is the example we are called to follow 
Brothers, let us be true.  True to God, true to our wives, true to our children, and true to our world.  Let us use our call to greatness, our call to be saints, to make a real difference to our world.  Let us never tire of striving to show the kind of love that Christ showed on the Cross, when he gave everything he had, shedding every last drop of blood for his people.  We too are called to give everything we have.  So, with a deep sense of prayer and trust in the Holy Spirit, let us go forth and be true protectors of God's creation.  Let us be sure to love our wives and families with that perfect love so unselfishly evidenced by the broken body of Jesus Christ hanging on the Cross.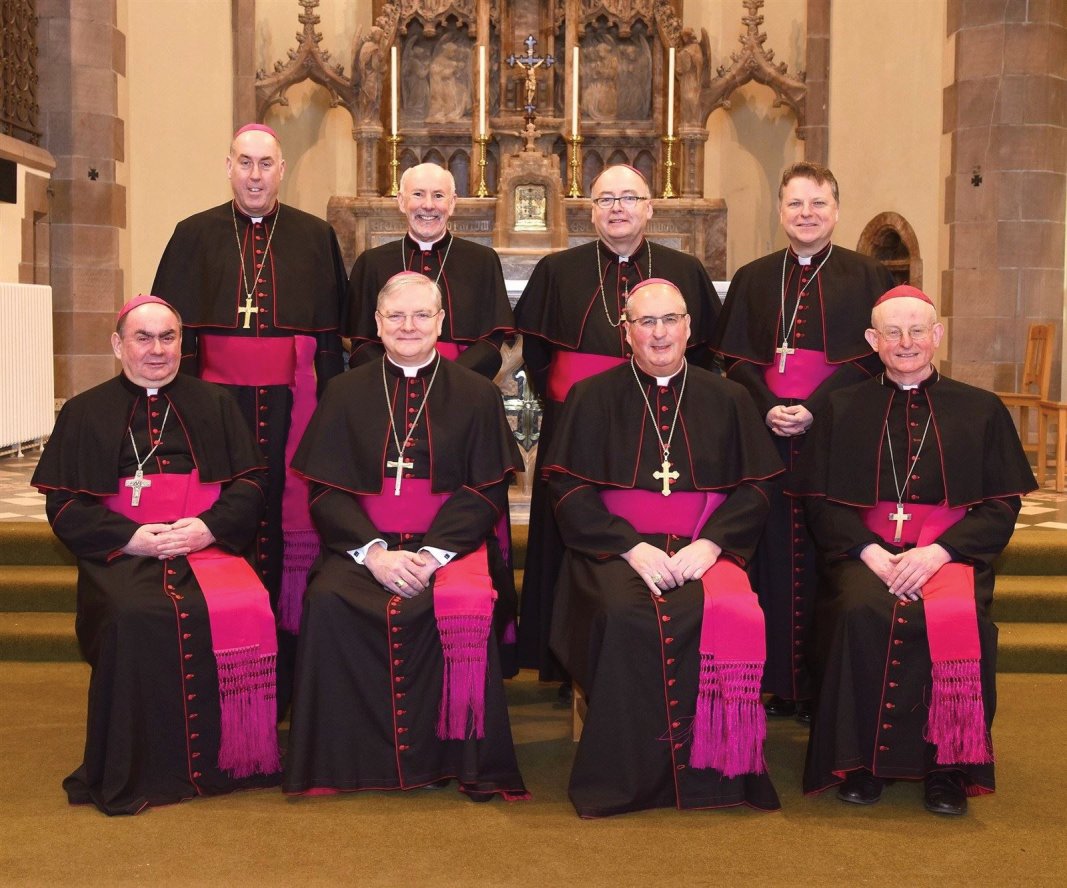 The Catholic Bishops of Scotland
The Catholic Bishops of both Scotland and Poland have been busy making a case for the protection of the unborn this week.  The Polish Bishops have been pushing for legislative change to bring about a total ban on abortions and they, along with the Polish government, appear to have mustered more than enough support to ensure the law is passed.
Meanwhile, in Scotland, the Catholic Bishops have released their traditional statement ahead of the May election for the Scottish Parliament.  In the letter, the Bishops encourage Catholics to vote with Christian values at the forefront of their minds, including the right to life from conception until natural death.  This encouragement is timely given that abortion is soon to be devolved to the Scottish Parliament from its current home in Westminster. 
Yet the motives of these holy men has been called into question by sceptics and much of the media, as they try to suggest something other than love of life and a desire to protect the most vulnerable is at play.  But let's be frank, while these men are devoutly Catholic and follow the teaching of the Church to the letter, they do not need to reference Church teaching in order to call for the protection of unborn babies.  It is something that is imprinted in each and every one of our DNA.  No decent, law-abiding citizen of planet earth wants or wills the destruction of other human beings.  It's a basic human quality and one we should be immensely proud of.
The Catholic Bishops of Scotland and Poland are speaking from the heart when they call for all unborn children to have the chance to live.  Yes their Church expects, and even demands, them to take this stance, but they do not need the Church to tell them that all human life is intrinsically valuable and worthy of protection.  They are not anti-woman and they are not anti-choice.  Neither are they religious fanatics.  They are simply human beings seeking the protection of the law for other, more vulnerable, human beings.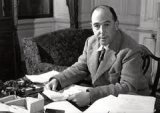 CS Lewis, never one to mince his words, expresses his views on lust, women and masturbation.  It is well worth a read.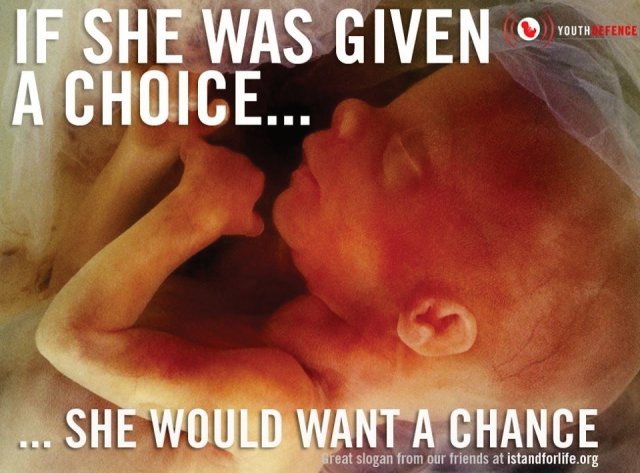 The campaign aims to tackle proposals to extend the abortion time limit
A group of organisations has launched a campaign aimed at countering an increasing public call to make abortion more widely available in Scotland.  The campaign, led by SPUC Scotland and supported by other groups including the Catholic Church and the Muslim Council of Scotland, comes just weeks after the decision of the Westminster Government to devolve the law relating to abortion to the Scottish Parliament.
The campaign, titled 'Don't Stop a Beating Heart', argues that abortion should not be made more widely available than the current 24-week time limit, countering the argument that the time limit should be extended.  Indeed, many of those involved in the campaign argue that abortion should not be available at all, a position we at Scots Catholic wholeheartedly agree with.
This is a bold and important move by those involved in the pro-life movement in Scotland.  But in order to really succeed it will need the buy-in of all of us who support the right to life of the unborn.  We can't just do the easy thing and leave others to 'get on with it'.  We all have a part to play in defending the rights of the most innocent and vulnerable human beings.  We all have a part to play in this campaign.
Archbishop of Glasgow and President of the Bishops Conference of Scotland Philip Tartaglia confirmed his support for the campaign, saying, "I wholeheartedly support the aims of the Don't Stop a Beating Heart campaign to defend and protect unborn human life and to call legislators not to further extend abortion time limits."
SPUC Scotland's Chief Executive John Deighan is the campaign's coordinator and he explained why the campaign is needed, saying: "The rights of the unborn child are facing new threats with the impending devolution of powers to the Scottish Parliament from Westminster.  Already, well in advance of the transfer of legislative authority, we are hearing a clamour for further extension of the existing excessively liberal law. This could see abortion legalised from the existing 24-week limit, in most cases, up until the point of birth.  In response to these deeply disconcerting demands, pro-life supporters from different backgrounds, people of faith and none, in addition to concerned organisations and individuals have decided that we must stand together in the face of this onslaught."
It is sad enough that around 8 million little girls and boys have been lost to abortion since it was legalised in the UK in 1967.  And to think that the abortion legislation was introduced with the aim of restricting the availability of abortions and to make the procedure safer.  Sadly this has not been the case, and the abortion procedure is now vigorously abused in the western world, to the point that fetal baby parts are being sold for profit (as has been the case in the United States with the Planned Parenthood scandal) and an astonishing 90% of babies with Down's Syndrome are aborted in the UK simply because they have the condition. 
While the Planned Parenthood example above is (hopefully) rare, there is no denying a very unfortunate callous and laissez faire attitude has developed in western society when it comes to the subject of abortion.  Those who are in favour of legalising the abortion procedure are increasingly ignoring the scientific evidence that a live human being exists from the point of conception, preferring to wrap everything up as the simple choice of the mother.  There are those who are not in favour of abortion but who think that it is none of their business to interfere with a mother's choice or are too frightened to raise the issue socially, preferring to keep their opinion to themselves.
All of this has added to an all too relaxed view on abortion in our society and a lack of realisation as to what the abortion procedure really entails.  If little children outside the womb were being killed because they were a financial burden or were a 'mistake' their killers would be processed through the criminal justice system.  Why then are those in the womb treated differently?
This campaign is an excellent opportunity for us to rise up in support of the life of the unborn child.  While we don't want abortion at all, putting a stop to any proposed extension of the time limit would be a victory and a step in the right direction.  It could lead to bigger things.  It could lead to millions of lives being saved. 
If you choose to support one thing in 2016, please choose to support the right to life of these little ones.  We were once like them, all cosy and tucked up inside our mother's womb.  It should be the safest place in the world for a baby, just like it was for each and every one of us.  The heart of an unborn child is too precious to be stopped. 
Please support this campaign.  Don't stop the beating of an innocent heart. 
For more details and to become involved please contact SPUC Scotland on 0141 221 2094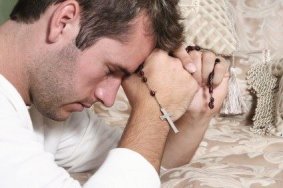 Guys: don't be afraid to pick up your Rosary beads
In our mixed up world of today we are frightfully obsessed with pitting men against women and women against men. For some strange reason the idea of men and women teaming up and complimenting each other has been lost in a society obsessed with competing with one another and forgetting our most basic call to love.
The Catholic Church is a great believer in the complimentary of the sexes and the need for man and woman to come together as one flesh. And why wouldn't it be? The whole of humanity hinges on it after all!
First we had Paul VI and his encyclical Humanae Vitae, then we had John Paul II and his talks on Theology of the Body. And now we have Bishop Olmsted of Phoenix giving his view on the matter, as he focuses on challenging Catholic men to be real men for the woman in their life. Too many Catholic husbands forget their marital obligation and fall into the trap of thinking that they are more important than their wife. Listen up guys....you are not more important than your wife. She is far more important than you!
The temptations of the world are put there by the devil to lure men away from the commitment they have made to their wives. He desperately prowls around laying traps to seduce men and take their gaze and attention away from their beloved.  And if he succeeds he will not only have lured those men from their wives, he will also have lured them away from God. And that is his main aim.
The sexual act is at the very centre of God's plan for humanity. His first instruction to mankind was to "be fruitful and multiply". Why do you think sex has become so distorted? Because it's critical to God's divine plan and is thus the devil's favourite point of attack!
With this in mind the call of Bishop Olmsted is one that is most timely and it is a call that all men would do well to take on board. While it may be hard to believe, the future of our society depends so much on strong men, especially strong Christian men rooted in Christ.  The Bishop suggests all Catholic men do the following on a daily basis: pray, go to Mass (where possible), read the Bible, and examine your conscience before bed.  He also suggests that men go to Confession on a monthly basis. All of this coupled with an unconditional and dedicated commitment to our wives would put the evil one well and truly on the back-foot. There is nothing satan hates more than a committed Catholic man, dedicated to his wife and family, who has every intention of sticking to God's divine plan.
The priority of every Catholic husband must be to ensure his wife and children get to Heaven. Everything else must take second place.  And so, in the words of St Paul, let us "put on the armour of God [and] stand firm against the tactics of the devil."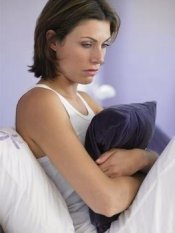 The Church recognises the tragedy of abortion
Pope Francis has asked priests not to withhold God's mercy to women who have had abortions and who seek forgiveness for it during the Church's upcoming Year of Mercy.
The pope, in a letter addressed to Archbishop Rino Fisichella, Archbishop of the Pontifical Council for the Promotion of the New Evangelisation, said that: "I have decided, notwithstanding anything to the contrary, to concede to all priests for the Jubilee Year the discretion to absolve of the sin of abortion those who have procured it and who, with contrite heart, seek forgiveness for it."
The pope also said: "May priests fulfil this great task by expressing words of genuine welcome combined with a reflection that explains the gravity of the sin committed, besides indicating a path of authentic conversion by which to obtain the true and generous forgiveness of the Father who renews all with his presence."
But is this really the headline grabbing story some are suggesting it is?  Not quite.  So what has changed, if anything?  Well, the big (and only!) change comes in the shape of who can forgive a woman who has procured an abortion.  Normally this is a matter for the local Bishop but the pope, in his letter, is allowing priests to do this.  That's the change heralded in the pope's letter.  Nothing more.  Indeed it's an even more insignificant change when you consider that Bishops already have the power to delegate such a power to priests in their diocese.  The net effect of the change is that absolution may be given on the spot in the confessional without the need for the priest to approach the Bishop about the matter.
Church teaching on abortion has not, and will not, change.  The Church believes that all human life, from the moment of conception until natural death, must be protected.  Since the very beginning the Church has denounced abortion as a moral evil, a teaching it states in the Catechism is 'unchangeable'. The Church teaches that abortion willed either as an end or a means is gravely contrary to the moral law.  It also states that formal cooperation in an abortion 'constitutes a grave offence'. 
In terms of the consequences of procuring abortion the Church is clear that such an offence 'incurs excommunication latae sententiae' (immediately on commission of the offence), yet it is the text that follows which is of most interest.  The Catechism states that 'the Church does not thereby intend to restrict the scope of mercy.  Rather, she makes clear the gravity of the crime committed, the irreparable harm done to the innocent who is put to death, as well as to the parents and the whole of society'.
In essence, the Church is open to the possibility of forgiveness for someone who has procured abortion, subject always to the Code of Canon Law which sets out the circumstances when a person cannot be guilty of a grave offence or who is guilty but with diminished responsibility for their actions.  An example of this would be a person who is unaware (through no fault of their own) of the Code of Canon Law or who was forced to commit the grave offence through fear. 
This actually fits in perfectly with something else the pope said in his letter to Archbishop Fisichella (the bit the mainstream media are leaving out): "The tragedy of abortion is experienced by some with a superficial awareness, as if not realizing the extreme harm that such an act entails. Many others, on the other hand, although experiencing this moment as a defeat, believe they have no other option. I think in particular of all the women who have resorted to abortion. I am well aware of the pressure that has led them to this decision. I know that it is an existential and moral ordeal. I have met so many women who bear in their heart the scar of this agonizing and painful decision. What has happened is profoundly unjust; yet only understanding the truth of it can enable one not to lose hope. The forgiveness of God cannot be denied to one who has repented, especially when that person approaches the Sacrament of Confession with a sincere heart in order to obtain reconciliation with the Father."
The Church has, and always will, provide those involved in abortion with the opportunity to confess their sins and have those sins forgiven.  This will always be the case and it is not true that the Church is suddenly offering women the chance of forgiveness for abortion during a one year 'window of opportunity', as has been reported by some media outlets.  The Church's doors are always open to those seeking God's forgiveness.  In that sense what the pope is doing is nothing radical.  However, his timing is interesting, getting the world talking about abortion at the same time as the Planned Parenthood scandal.  
It is also worth noting that, contrary to popular misconception, excommunication is, along with the other two censures of the Church (suspension and interdict), not so much a punishment but a medicine for the wellbeing of the soul.  It is ordered to help the person, not punish them.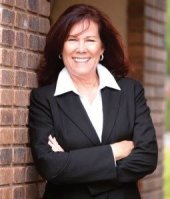 Kathleen Eaton Bravo is herself a post-abortive mother
Obria medical clinics.  Never heard of them?  That's understandable, because they only exist in the United States.  But these clinics are fast becoming abortion giant Planned Parenthood's worst nightmare as they fight against the anti-life tide to offer people an alternative to abortion.
Kathleen Eaton Bravo, who founded Birth Choice more than thirty years ago and who is credited with kickstarting the Obria model, says that Obria has gone from saving around four babies in 2006 to almost 1,000 in 2014; and this appears to be having a negative impact on the number of abortions performed at Planned Parenthood.  Bravo says: "As I started doing research and talking to the young people coming into our clinics, they said, 'I went to Planned Parenthood. I'm just a number. But I come over here, and you sit down with me and don't have an agenda. I'm telling all my friends about you.  And before we knew it, we were seeing over 13,000 patients in those three little clinics."
The clinics offer a number of professional services for both women and men when it comes to pregnancy, including pregnancy tests, ultrasounds, and advice on natural family planning.  The inclusion of the father is critical in the Obria model and is very much at odds with Planned Parenthood and the general secular view that pregnancy is nothing to do with men.
Obria professionals are prepared to discuss the topic of abortion with those who attend their clinics but the focus is very much on alternatives to abortion and no Obria clinic offers abortion services.  Neither do they provide any form of contraceptive.
In this sense Obria is very much a beacon of hope for the pro-life movement as it lines up against the abortion conveyor belt that is Planned Parenthood.  Bravo has plans to take the model throughout the United States and encourages existing pregnancy centres to consider Obria's franchise option.  We can only hope Obria decides to make the leap across the Atlantic to bring hope to the United Kingdom.
/