Shopping Cart
Your Cart is Empty
There was an error with PayPal
Click here to try again
Thank you for your business!
You should be receiving an order confirmation from Paypal shortly.
Exit Shopping Cart
Calling Scotland's 841,000 Catholics to unite as one voice
Catholic Answers' director of apologetics Tim Staples considers the question of women priests in the Catholic Church and reveals seven reasons why this is not possible.
The seven reasons are:
1. The Church has definitively declared it
2. The Church's constant Tradition for 2,000 years cannot err
3. The attitude of Christ
4. The practice of the Apostles
5. The permanent value of the attitude of Jesus Christ and the Apostles
6. The ministerial priesthood in the light of the mystery of Christ
7. The ministerial priesthood as illustrated by the mystery of the Church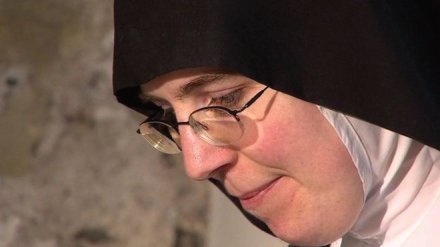 Picture: bbc.co.uk
This insteresting BBC article explores the recent increase in vocations to the religious life in England and Wales and considers why more and more women are becoming nuns.
A number of women who have recently joined various religious orders speak openly about their experiences in the article, though none more frankly than 29 year old Theodora Hawksley who recently joined the Congregation of Jesus in North London.
Theodora says: "If our society is obsessed with money, sex and power and the games people play with them, then vows of poverty, chastity and obedience represent a profound freedom.
That's what has drawn me to religious life.
It's not a fleeing from the world - it's a finding your place in it."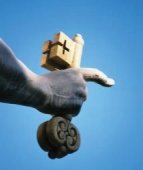 There are many wonderful stories of people converting to the Catholic faith and there are many reasons why people do this.  But for one Anglican priest it was the concept of authority which most influenced his decision to convert; for he found that only the Catholic Church had the authority of Christ. 
In his conversion story Father Dwight Longenecker reveals how the question of the ordination of women in the Anglican Church led him to a real consideration of authority in the Church and that this ultimately led him to understand and accept the authority of the Catholic Church.
Father Longenecker recalls a conversation he had with the Abbot of Quarr Abbey on the Isle of Wight on the subject of the ordination of women.  He said that what the Abbot said hit the nail on the head and was the catalyst for a deeper exploration of the authority of the Catholic Church.
The Abbot told Father Longenecker that 'Sometimes we have to deny some lesser good in order to affirm the greater good. I think you have to deny women's ordination in order to affirm the apostolic ministry. If the apostolic authority says no to women's ordination, then to affirm the greater good of apostolic authority you will have to deny the lesser good of women's ordination. Because if we deny the greater good, then eventually we will lose the lesser good as well.'
As he studied the history of the Catholic Church in more detail Father Longenecker discovered that there were twelve crucial traits of Church authority and while other Christian churches could lay claim to some of these traits, only the Catholic Church could evidence all twelve.
The twelve traits are:
Rooted in History
Adaptable
Objective
Flexible
Universal
Local
Intellectually Challenging
Accessible to the Uneducated
Visible
Invisible
Both Human and Divine
Built Upon the Rock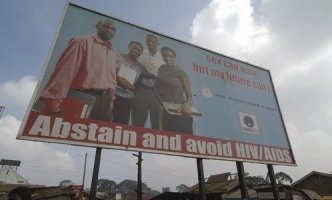 In the face of increased sexualisation and increased use of contraception across the world, some African nations are resorting to more traditional means of disease control.
In 2002, a
Harvard University Study
revealed how the east African nation of Uganda managed to significantly decrease the number of people suffering from the AIDS virus, and all because of abstinence.
The country started a programme in the late 1980's aimed at tackling AIDS through abstinence and the preservation of sexual relations for marriage.  The results were astounding.  By 2001, only 6.2% of pregnant women were infected with the virus.  This compared to 21.2% when the program started in the late 80's.
Compare this to other nations which sought to tackle the AIDS crisis by use of contraception.  In Botswana for example, where condoms were promoted as the answer to the AIDS crisis, 38% of pregnant women were found to be infected in 2001.  The success rate of contraception, as you would expect, lags miles behind the success rate of abstinence.
More recently, in Ghana, the Salesian movement (a Catholic movement founded by St John Bosco) has sought to encourage young people to live chaste lives and commit to abstinence until marriage.  And, despite what many western governments, secular groups and the media may say, the young people of Ghana are apparently hungry to become involved.  A Nigerian woman who took part in a recent
Catholic Answers
podcast, said that on a recent visit to Ghana to promote this project she was inundated with requests for pledge cards so that the youngsters could commit to live a chaste life.  It would appear that these young people are desperate to achieve a higher level of living rather than simply subscribing to western secular ways of 'putting a plaster on the problem'.
All of this is of course contrary to the contraception programme being supported by the United Nations and some western governments.  Increased contraception, it would seem, is the western world's way of alleviating hunger and controlling population in Africa.  This coupled with Melinda Gates (wife of Bill Gates) pledging $4.5 billion for contraception reveals just how shallow the west can be when it comes to issues of poverty, disease and deprivation in other countries.  Just spend a whole load of money on a whole load of condoms and that will soon fix it.  Fools.
As Patrick Coffin, host on Catholic Answers radio so eloquently put it: 'it's more a case of mouths to feed than hearts to love.'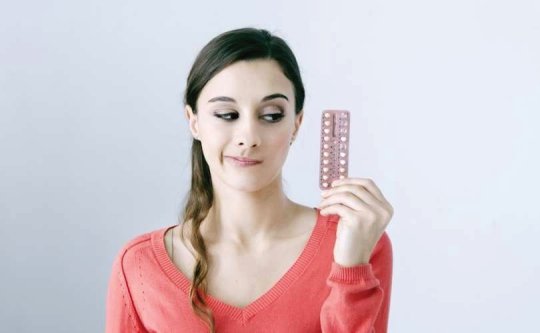 In the first of a three part series, pro-life advocate Abby Johnson challenges pro-lifers on the use of hormonal contraception and states that those who believe that life begins at conception 'MUST unequivocally oppose hormonal contraception.'
Abby explains that hormonal contraception does not always prevent ovulation and, as a result, hormonal methods have a backup plan which ensures the lining of the uterine wall is thinnned so that any newly conceived human being cannot implant on the wall.  The result?  The young life is spontaneously aborted.
In order to prove this point, Abby provides screenshots from the manufacturers of hormonal contraceptives.
Essentially, there is a risk that any woman using these methods of contraception is aborting their baby at each cycle because of the methods employed by the hormonal contraceptive.
For a pro-life woman this is simply not acceptable.  However, we do thankfully have natural family planning, a method of family planning which is actually accepted by the Catholic Church and which involves no drugs.  In fact, it uses the natural cycle and signs of a woman's reproductive system to allow for sensible planning. 
Sadly, it is more than likely you won't have heard much about natural family planning as it doesn't involve drugs.  This of course means that it doesn't pour millions of pounds into the coffers of those with an interest in contraception such as the big drug companies.  No, it's entirely free and 100% natural. 
If you want to learn more about natural family planing then
click here
.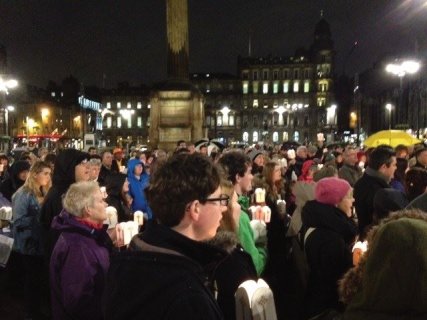 Hundreds braved the cold to stand up for life
Glasgow once again bore witness to the pro-life movement as the annual pro-life torchlight procession took to its streets on Thursday night. 
At least 300 people attended this year's event which is slightly more than last year and must be seen as a positive step in the right direction.  Perhaps the most pleasing thing about the event was the number of young people in attendance.  I have suggested before that there is an undercurrent of Catholic and pro-life youth steadily growing in Scotland, and this was very much in evidence at this event.
The event, which takes place every October, marks the passing of the Abortion Act 1967 and encourages those in attendance to pray for its repeal.
Once again, as in previous years, there was a beautiful recitation of the Rosary in George Square followed by a solemn procession through the busy city streets to St Andrew's Cathedral on Clyde Street .  And while I don't want to go into too much detail about the beauty of the event in George Square, as I believe people should just get off their backsides (health and other commitments permitting) and experience it for themselves, the sound of 'Immaculate Mary' echoing through the centre of Glasgow was an incredible and uplifting experience.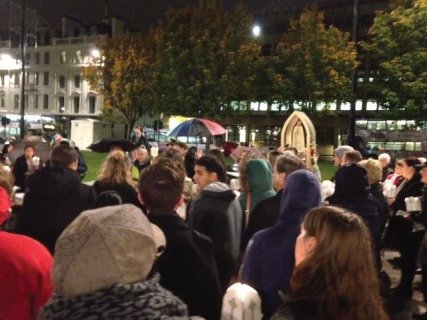 A statue of Our Lady of Fatima was carried through the city streets 
After last year's battle cry from Bishop John Keenan it was left to another priest from the Diocese of Paisley, Monsignor John Tormey, to lead the celebration of Mass in the Cathedral.  Monsignor Tormey was careful to acknowledge the difficulties experienced by people in and around abortion and how a new life can sometimes be seen as a threat and can bring about fear, especially for younger women.  Yet, while abortion is one solution, Monsignor Tormey wanted to make it clear that 'we suggest an alternative solution'.
That alternative solution is, of course, life, but it relies on one very important thing.  It relies on the availability of support for mother and baby and extended family.  If we can ensure that support is available then we can put forward life as a real alternative solution to abortion for many hundreds of women.  As a Catholic people we must embrace our mission to spread the Gospel of Life and to be prepared to debate it with others.  But we must be able do this with great confidence in the support available for mothers encountering the most difficult decision they will ever face. 
Thankfully, and by the Grace of God, there is help available.  Even in Glasgow there are dedicated resources for mothers, as well as fathers and other family members, struggling with pregnancy and the thought of a little child in their lives.  Please be sure to check out our Abortion page by
clicking this link
.  There you will find a number of resources for people who may find themselves struggling with the decision of whether to abort or whether to keep their baby. 
Now, in the days leading up to Thursday's pro-life event in Glasgow, I set out a pro-life challenge to try and encourage people to attend.  While numbers were up we still fell way short of what I know we can achieve.  However, what's done is done and we can only hope that next year our numbers will increase again.  But before that, it's time for another challenge.  In the year ahead we may well come across someone who is considering having an abortion.  You may hear of it from the mother herself or from her partner or perhaps just a family friend.  Whatever the circumstances, please consider your mission to stand up for life.  Suggest that there is an alternative solution and that help is available.  Point them in the direction of the organisations listed on our Abortion page.  Tell them that there are people willing to listen to their problems and difficulties, whatever they may be.  Just give them that alternative.  And then pray; pray very hard for them.  Pray that their hearts may soften to the opportunity of new life in their lives.  It may be that your gentle nudge in the direction of help and support allied with your prayer brings a new life into the world and creates a loving family full of joy.
Please, do not feel limited as to what you can achieve in the cause of life.  Every little prayer helps.  And even your own positive witness to the great joys of life can change hearts and minds.  Don't waste an opportunity to help someone who is considering abortion, you might just save a life.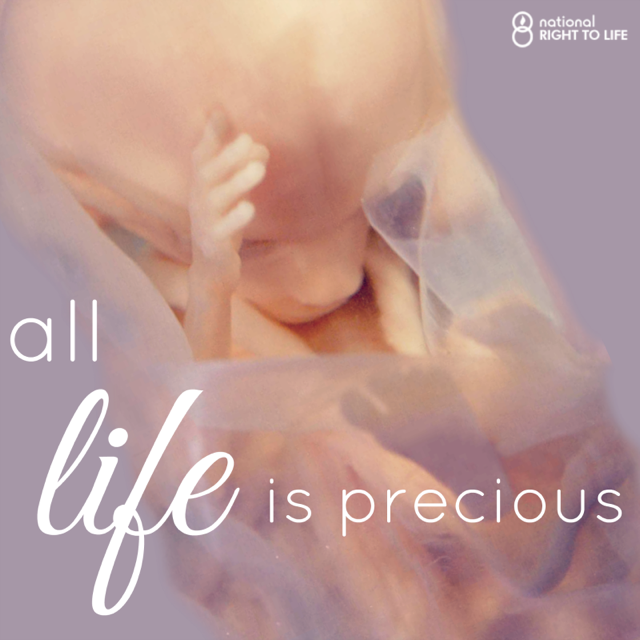 Thursday 23 October sees the return of the annual pro-life Rosary, procession and Mass in Glasgow.  This annual event organised by LIFE and assisted by the Knights of St Columba is one of the most beautiful witnesses to the sanctity and value of human life.
The event marks the passing of the Abortion Act 1967 and seeks to raise awareness of the millions of lives lost since that date.  It also seeks to raise awareness of the ongoing threat of abortion to innocent children and the threat it poses to the mother, father, other family members and wider society.
As Catholic people we should be acutely aware of the need to protect all human life from conception to natural death.  It is a tenet of our faith and we are called to defend it to the end.  Indeed Pope Francis has been quoted as saying 'Defend the unborn against abortion even if they persecute you, calumniate you, set traps for you, take you to court or kill you.'
This is a very powerful call.  And now we in Scotland have an opportunity to be witnesses to that call.  We can pray for these innocent lives.  We can pray for their mothers, fathers and grandparents.  We can pray for all affected by abortion.  We can pray that abortion will end so that all people are given the chance to live, just in the same way that we have all been afforded that chance.  And we can pray for this together, as one, in George Square, Glasgow on the evening of 23rd October.  What a beautiful opportunity for us!  To pray together and to take our petitions to Christ in the Eucharist at Mass in the Cathedral!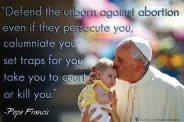 For those in attendance at last year's event, you will not have failed to notice the alternative viewpoint being offered by another group in George Square.  Yet, despite their best efforts we managed to maintain a beautiful, prayerful witness throughout our Rosary and subsequent procession.  The difference in the two camps was incredibly stark and, to be honest, it was a blessing to be on the side seeking the intercession of our Blessed Mother, Mary as we contemplated the mysteries of her son, Jesus Christ. 
Indeed for those present at last year's event, the words of Bishop John Keenan's homily should still be ringing in our ears.  Bishop Keenan encouraged all present to 'bring a friend' in 2014 so that we could double our number.  Have you invited a friend along to this year's gathering? 
Further, Bishop Keenan spoke of how he believed many people were 'pro-life on the brain' but never did anything about it.  Well, for those people, this is your chance!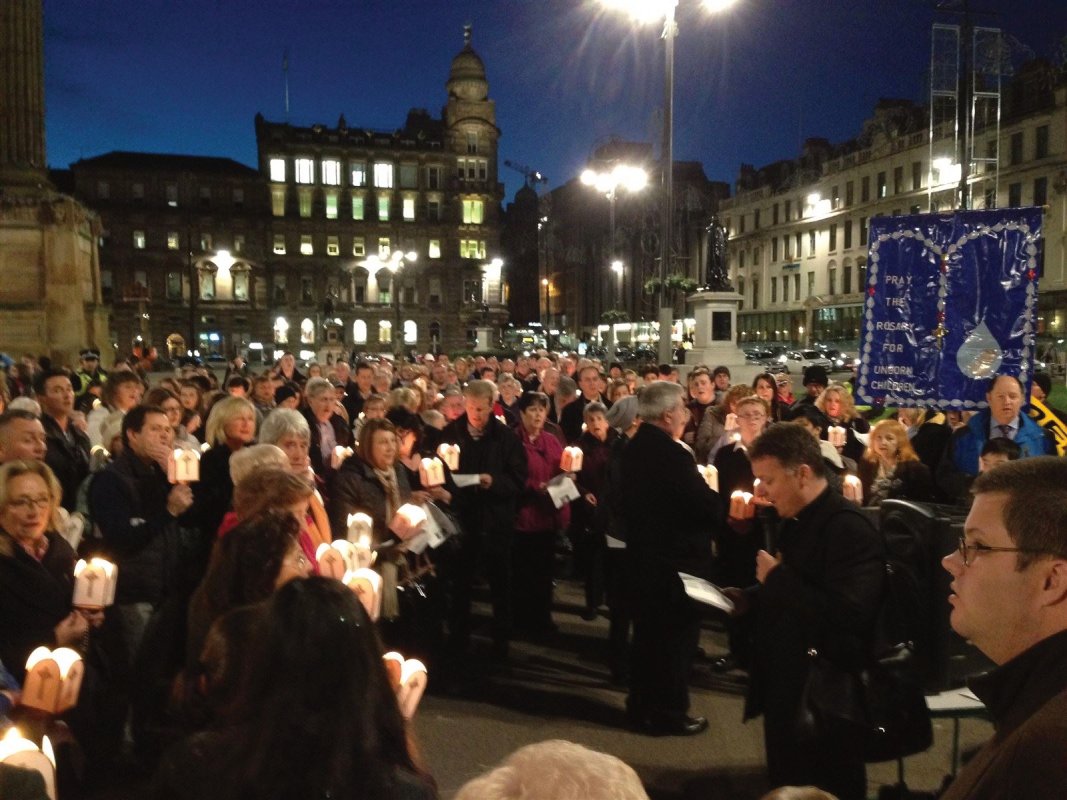 George Square, Glasgow in 2013 
The 2011 census in Scotland revealed that there were 841,000 Catholic people in this country.  Yet last year we managed to muster the support of around 250 – 300 of them.  That's no more than 0.03% of Catholic people in Scotland who are willing to stand up for one of the most fundamental aspects of our faith; the right to life.  And while many of those 841,000 Catholics couldn't possibly attend the event, I hardly think that 0.03% is sufficiently representative of our pro-life values.  I see no reason why we can't build up a gathering of a few thousand over the coming years to mirror similar events in the United States, Spain, Ireland and England.
We have recently witnessed pro-independence gatherings in George Square , the latest of which managed to amass around 6,000 supporters.  What an embarrassment that we can only attract a fraction of that number in defence of life.
We are a pro-life people.  We are a pro-life nation.  Please, please join us in George Square and witness to life, and please remember to encourage your parish priest to mention the event at Mass and to include it in your parish bulletin.  The truth is, we desperately need your support.  The challenge is for you to get to George Square and to witness to life.  Are you up for it? 
The event begins with a recitation of the Rosary in George Square, followed by a solemn candlelit procession to St Andrew's Cathedral on Clyde Street where Mass is celebrated.  Please ensure you arrive at George Square for no later than 6.30pm when the recitation of the Rosary will begin.  The procession will begin at 7pm with Mass at 7.30pm.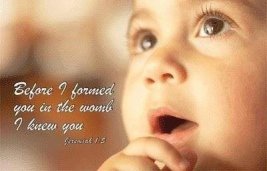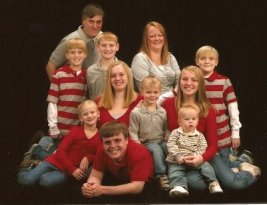 What is the significance of the child in a marriage?
A child is a creature and a gift of God, which comes to earth through the love of his parents. True love does not desire a couple to be self-contained. Love opens up in the child. A child that has been conceived and born is not something "made", nor is he the sum of his paternal and maternal genes. He is a completely new and unique creature of God, equipped with his own soul. The child therefore does not belong to the parents and is not their property.  
How many children should a Christian married couple have?
A Christian married couple has as many children as God gives them and as they can take responsibility for. All children whom God sends are a grace and a great blessing. That does not mean that a Christian couple is not supposed to consider how many children they can raise responsibly, given the health of each spouse and their economic or social situation. When a child comes "nevertheless", that child should be welcomed with joy and willingness and accepted with great love. By trusting in God, many Christian couples find the courage to have a large family.
May a Christian married couple regulate the number of children they have?
Yes, a Christian married couple may and should be responsible in using the gift and privilege of transmitting life. Sometimes social, psychological, and medical conditions are such that in the given circumstances an additional child would be a big, almost superhuman challenge for the couple. Hence there are clear criteria that the married couple must observe: Regulating births, in the first place, must not mean that the couple is avoiding conception as a matter of principle. Second, it must not mean avoiding children for selfish reasons. Third, it must not mean that external coercion is involved (if, for example, the State were to decide how many children a couple could have). Fourth, it must not mean that any and every means may be used.  
Why are all methods of preventing the conception of a child not equally good?
The Church recommends the refined methods of self-observation and natural family planning (NFP) as methods of deliberately regulating conception. These are in keeping with the dignity of man and woman; they respect the innate laws of the female body; they demand mutual affection and consideration and therefore are a school of love. The Church pays careful attention to the order of nature and sees in it a deep meaning. For her it is therefore not a matter of indifference whether a couple manipulates the woman's fertility or instead makes use of the natural alternation of fertile and infertile days. It is no accident that Natural Family Planning is called natural: it is ecological, holistic, healthy, and an exercise in partnership. On the other hand, the Church rejects all artificial means of contraceptionnamely, chemical methods ("the Pill"), mechanical methods (for example, condom, intra-uterine device, or IUD), and surgical methods (sterilization)since these attempt to separate the sexual act from its procreative potential and block the total self-giving of husband and wife. Such methods can even endanger the woman's health, have an abortifacient effect (cause a very early abortion), and in the long run be detrimental to the couple's love life.
What can a childless couple do?
Married couples who suffer from infertility can accept any medical assistance that does not contradict the dignity of the human person, the rights of the child to be conceived, and the holiness of the sacrament of Matrimony. There is no absolute right to have a child. Every child is a gift from God. Married couples to whom this gift has been denied, even though they have exhausted all permissible medical means of assistance, can take in foster children or adopt children or become socially involved in some other way, for instance, by caring for abandoned children.
(From the Catholic Youth Catechism)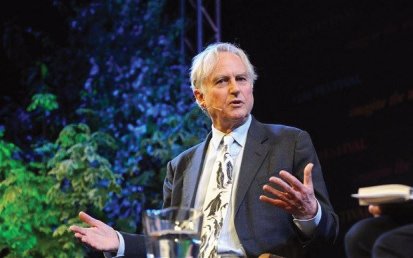 Picture: telegraph.co.uk
Richard Dawkins, the outspoken atheist/agnostic (we aren't quite sure), has sparked a furious reaction after he suggested that women pregnant with a Down's Syndrome baby should 'abort it and try again'.  He further suggested that it would be 'immoral to bring it [a baby with Down's Syndrome] into the world if you have the choice.'
This type of comment shouldn't come as a surprise to those who know Dawkins and know of his determined fight against any kind of religious influence on society.  While the pro-life movement is far from an exclusively religious group, it does, in part, stem from values held by certain religious groups.  And it is very often those religious groups who bear the brunt of Dawkins' tirades.
This latest attack does, however, suggest a callous disregard for the lives of people with Down's Syndrome.  It is a step up, even for Dawkins. 
Nobody can surely point to a Down's Syndrome child in the womb and suggest that it is 'moral' for that child to be aborted.  Whether you are pro-life or pro-choice, surely no abortion can be explicitly moral. 
Dawkins' disregard doesn't only attack innocent, defenceless children in the womb; it also disregards the mother for whom an abortion must be a traumatic experience, by flippantly suggesting abortion is a simple matter.
/