Shopping Cart
Your Cart is Empty
There was an error with PayPal
Click here to try again
Thank you for your business!
You should be receiving an order confirmation from Paypal shortly.
Exit Shopping Cart
Calling Scotland's 841,000 Catholics to unite as one voice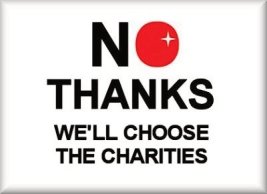 Comic Relief and its spin off Sport Relief certainly do get the nation's charitable juices flowing at this time of year.  It also causes much debate among Catholics as to whether or not we should be contributing to such a charity and allowing our schools and children to participate in the fund raising frenzy.  It seems that every year we face the same dilemma, yet the goalposts haven't moved for years.  Comic Relief (and Sport Relief) is a charity that gives great cause for concern when it comes to Catholic morality.
Firstly, Comic Relief is a bucket fund.  This means that the organisation's hierarchy decides how the money raised is spent, including which charitable organisations and causes it wishes to give cash to.  We can never be certain where our cash will go and this itself creates a significant degree of risk for those who would rather their donation went to a specific cause or charity.  Secondly, Comic Relief has been known to pass on funds to charities involved in the provision of abortion services.  Consider its grant of £374,694 to the International Planned Parenthood Federation (IPPF) in January 2011 for work in Swaziland, Ethiopia and Mozambique.  IPPF's own report confirmed that they had carried out over 1.5 million abortion procedures that same year.  Money donated to Comic Relief may very well have been used to provide those abortion services.
Another charity known for its abortion links is, rather ironically, Save the Children, which also promotes the use of contraception.  Did you know that Barnardo's recommends abortion provider Marie Stopes on its 'links' page and provides free condoms to youngsters, or that Childline promotes abortion as a 'legitimate choice'?  Did you know that the British Heart Foundation has assisted in raising £12m for stem cell research involving human embryos?  And did you know that UNICEF promotes chemical and surgical abortion and provides confidential sexual and reproductive health information and services to children from 10 years of age?
Thankfully there are a number of charities out there that are not bucket funds and so are clear on the charitable activities they undertake.  They are also in line with Catholic moral teaching. 
A list can be found here
.
Please do give serious consideration to all of the charities you donate to and explore precisely where your money will go and whether this compromises basic principles such as the right to life.  Remember, there are always charities out there that will not spend your money on contraception, abortion, the destruction of human embryos, and other immoral activities.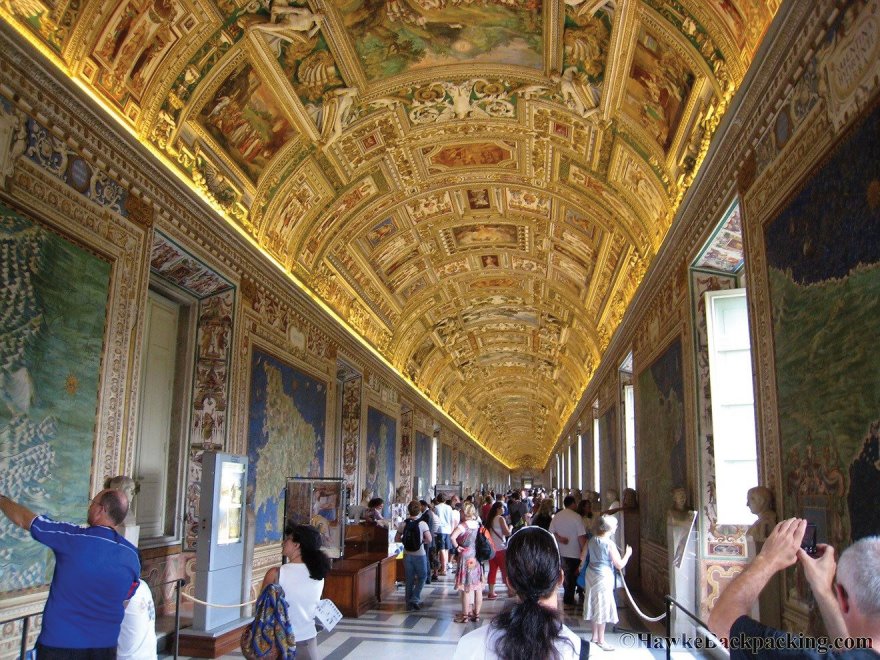 It's fairly common to be asked the following questions when you run an online Catholic apostolate: why doesn't your church sell off its valuable assets to feed the poor?  Wouldn't Jesus balk at the amount of wealth the Church has today?  Wouldn't he give it all to the poor?
I do think these are all very valid questions and I believe there are also very good answers to them. But before we begin looking at those answers, perhaps it would be prudent to give the matter of Church wealth a bit of context.  The Vatican City is a unique economy in that it relies on the contributions of its worldwide Catholic congregations and also tourists visiting its attractions to support it.  This, in a nutshell, is the income received by the Catholic Church.
But what is this money spent on?  Well, the Catholic Church, like any other large organisation, has huge bills to pay such as as wages, utilities, and paying contractors, suppliers etc.  But the Church is also known to be the largest charitable organisation in the world.  With charities such as Missio, CAFOD, SCIAF to name only a few, the Church spends billions in providing assistance to those in need and has been doing so for thousands of years.  Indeed, at last count, the Catholic Church was home to a confederation of some 164 relief agencies providing essential care and relief to people in two hundred of the world's poorest countries.
The Church is also the largest non-governmental provider of healthcare in the world, managing one quarter of the world's healthcare facilities.
Further, the Church is one of the largest providers of welfare and education in the world, especially in developing countries where the provision of such services is most lacking.
But could the Church sell some of its assets and put the extra cash generated to good use?  Well, yes, the Church would certainly put any cash it may make to good use like it has done for thousands of years.  That is a given.  But what isn't a given is whether there is actually a market for the Church's most valuable assets and whether it would be worthwhile in the long run to shed those assets in this way. 
Taking the first point, do we really believe there to be sufficient interest in centuries old basilicas and churches for the church to generate reasonable income from a sale?  Would these big, old, a-listed buildings with massive overhead costs really tempt the market to come in with a tasty offer to take them from Church hands?  Perhaps they could be bought and torn down to make way for new, lucrative housing schemes.  But wouldn't this be a defeat for the Church and a defeat for God?  Surely part of our work here on earth is to ensure a suitable home for Jesus in the Blessed Sacrament?  Surely we are duty bound to create and maintain a place where God's people can come to Him and give him glory and praise in the company of others of like mind?  Wouldn't signing off the death warrant of these buildings be an offence against God?
And what about the art treasures holed up in the Vatican museums?  Couldn't those be sold off for billions of pounds and the money given to the poor?  Well, yes, these treasures could be sold off and the money given to the poor.  But once sold and in the hands of a new owner they would be gone for good and would no longer serve as an attraction to bring millions of visitors to the Vatican.  This would affect the number of visitors to the Vatican which in turn would affect the amount of money generated to feed the poor and care for the needy.
But if the Church did decide to sell off its assets and use the money to feed the poor, the big question we must ask ourselves is how long that feeding could be sustained.   The truth is, not very long.  More privileged societies plough millions, possibly billions, of pounds into charitable organisations every month in order to help the needy around the world. If the Catholic Church decided to sell its assets in order to look after the needy it would only be able to do so for a very short amount of time, probably just a few months, before the cash realised would dry up. Not only that but the Church itself would disappear because it could no longer pay its bills.  The end of the Catholic Church would create an enormous black hole in worldwide charitable giving and healthcare provision, the likes of which we have never witnessed.  At the end of the day, the results of a flash sale in Vatican assets would create a quick fix for a few, but it would also create a lifetime of poverty and destitution for many.
The Church - if it is to sustain its significantly high level of charitable giving and healthcare provision - must retain its valuable assets in order to continue to generate the income necessary to tend to the poor, needy and sick.  The consequences of failing to retain these assets simply doesn't bear thinking about.
Another point many people make is Jesus' attitude to the Church's wealth.  But again these points are made without seeing the bigger picture of the Church as an organisation with bills like anyone else.  More crucially, it fails to recognise the Church's status as the biggest provider of food to the starving in the world.  It fails to recognise the Church's status when it comes to the provision of healthcare.  And perhaps most crucially, it fails to recognise Christ's own personal attitude to how God should be glorified. 
Consider the occasion when Jesus ate at the house of a Pharisee and Mary of Bethany approached him with an alabaster jar of costly fragrant oil, proceeding to pour the oil over him. The house was in uproar because of Mary's supposed wastefulness.  People even suggested that she should have kept the oil and sold it, giving the proceeds to the poor.  Jesus' response to this?  He said that Mary had done a good deed.  Indeed he went even further than this saying: "The poor you will always have with you. But you will not always have me."  Jesus did not believe Mary had done the wrong thing by not using the oil in order to help the poor.  His need was greater and he was grateful of this simple act of great love towards him.  And so we must consider this when we look at the Church and how it glorifies God.  A beautiful Church is not a contradiction to the Church's mission to care for the poor.  Indeed it is quite the opposite.  It is a gesture of our love for God and a real, tangible example of our need to glorify Him, just as Mary's simple gesture of love was a real and tangible act of glorifying God.    
Consider also when Jesus entered the temple to find the money changers doing their dealings in his Father's house.  Wasn't he extremely angry with them?  Didn't he make whips out of some cord and chase them out?  But why did Jesus do this?  He did it because they were profaning the house of God.  The actual dealings of those in the temple weren't the cause of Jesus' anger.  It was the fact that they were taking place in God's house.  And so Jesus places huge importance on church buildings and our need to have them to glorify God.  
But what about when the man who has kept all the Commandments approaches Jesus and asks him what he must do to inherit eternal life?  Jesus tells him to sell all he has and give to the poor.  Doesn't this contradict what we have already discovered?  No it doesn't and here is why.  This man was very rich and his reaction to Christ's call was telling.  He went away sorrowful because of what he was  expected to do.  There was no obvious willingness on the part of the man to do as Jesus says. He was a man who did not give anything to the poor and, despite Jesus' best efforts, he wasn't about to start. This is different to the Church which already gives billions to the poor every year.  Not only that but it spends time with the poor through missionary work and putting at risk the lives of those priests, religious and volunteers who do such work.  Charitable work isn't just about throwing money at something, it's about giving up the comfortable life and spending a little time with those in most need.  The man described above is not only unwilling to give any of his wealth away but he is also unwilling to devote any time to the poor.   This is the complete opposite of what the Church does.
Ultimately, if the Church wishes to maintain its status as the bride of Christ it must ensure that it is a fitting bride.  It must be beautiful and glorious, but it must also be in the trenches tending to those in most need.  As Catholic people we believe in Christ's promise that he will be with the Church until the end of time, and it is with this promise in mind that we can be confident that the Church has struck the perfect balance of being the perfect bride and of being the beacon of hope to the billions of people in our world who suffer from poverty, deprivation and illness.
Remember, God is love and the Church is the physical, earthly presence charged with the task of bringing that love to all people.  And what is love?  Latin for love is caritas, which means 'charity'.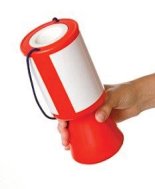 Comic Relief's support of abortion is well documented and has been an ongoing topic of concern for a number of years among pro-life advocates.  Another charity well known for its abortion links is, rather ironically, Save the Children.
But did you know that Barnardos recommends Marie Stopes on its 'links' page or that Childline promotes abortion as a 'legitimate choice'?  Did you know that the British Heart Foundation has assisted in raising £12m for stem cell research?  And did you know that UNICEF promotes chemical and surgical abortion and provides confidential sexual and reproductive health information and services to children from 10 years of age?
And while it would be fair to say that these charities provide much needed help and assistance in other areas of their work, there is very little doubt that some of what they do does not square with the pro-life view, a view that is non-negotiable if you are Catholic.
There is no need to deprive needy people because you value all life from the moment of conception until natural death.  You can politely decline to become involved in anything relating to anti-life charities or you can respectfully agree to take part in activities but say that money you raise will be going elsewhere.  The fact is, nobody needs to be deprived of your genrosity.  You have alternative options available to you.  It's just a case of knowing which charities to support and ensuring that, in your charitable giving, you continue to protect all life.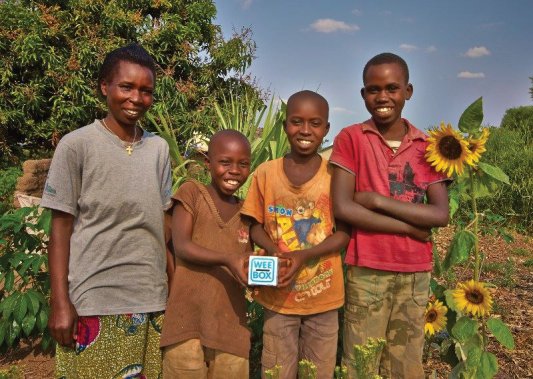 Picture: sciaf.org.uk
It's almost time for the SCIAF Wee Box to make its annual appearance in our local parishes and this year is going to be a bumper year for the charity, as it celebrates its 50th anniversary.
This year the UK Government will double all proceeds to SCIAF, ensuring the charity will be able to help even more people affected by poverty.  It is a gesture which should not be understated and it is an opportunity which should not be missed! 
Please remember to pick up your SCIAF Wee Box this year and keep it in your home.  You may even want to consider taking one to your workplace to raise money.  It's all going to a good cause and it's all going to be doubled!  And remember, if you can't get to a local Catholic parish, you can simply click the link at the bottom of this article to donate online.
SCIAF is the official aid and international development charity of the Catholic Church in Scotland.  In 2012 it spent an incredible £2.9 million on development programmes in countries across Africa, Latin America and Asia.  It provides clean water to millions of people and provides care for families living with AIDS and HIV. 
Click this link to visit SCIAF's website and find out more about the great things they do with the money you donate:
http://www.sciaf.org.uk/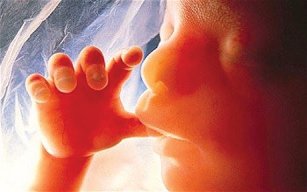 From today's reading (James 5:1-6):
'An answer for the rich. Start crying, weep for the miseries that are coming to you. Your wealth is all rotting, your clothes are all eaten up by moths. All your gold and your silver are corroding away, and the same corrosion will be your own sentence, and eat into your body. It was a burning fire that you stored up as your treasure for the last days. Labourers mowed your fields, and you cheated them – listen to the wages that you kept back, calling out; realise that the cries of the reapers have reached the ears of the Lord of hosts. On earth you have had a life of comfort and luxury; in the time of slaughter you went on eating to your heart's content. It was you who condemned the innocent and killed them; they offered you no resistance.'
St James has some harsh words for us today, spelling out a serious warning to those with great wealth; those who fail to adequately reward the efforts of others; and those who have no care for the most innocent and vulnerable in our society.
Being comfortable in life is no crime against God.  We are entitled to our comforts and to those elements of life that give us joy, even when they are material elements.  But the challenge for us is not to allow those things to take over from God.  And neither can we allow them to get in the way of our obligation to love our neighbour.  It is also important that we don't get carried away with our wealth, storing up vast quantities for ourselves when we could be sharing it with others.  As St James tells us, this wealth will rot away and the gold and silver will corrode.  Essentially, it will not last.  Unlike the Love of God which lasts for all eternity.
We must also be aware of our duty to other people; to treat them with respect and love.  We must treat other people as we would wish to be treated and we must never stray from this commandment.  If we do not treat people in this way our failings will reach "the ears of the Lord of hosts" and we shall be judged on those failings.
Similarly, we must protect the most innocent and vulnerable in our society.  As you read this, countless babies, unable to offer any resistance, are being condemned to death and killed in the womb.  These children need our protection so that they can be afforded the same opportunity to live that each and every one of us was blessed to receive.  Why should I live and that little child die?  Why should my life be more valuable than theirs?  What have they done to deserve such a brutal sentence? 
St James is giving us a real 'heads up' in this passage.  We have a duty to ensure God remains number one in our lives, even before our husband or wife or children.  We need to love Him and love our neighbour.  And we must heed the call to look after the most vulnerable in our society, the unborn; the little children of God who can offer no resistance.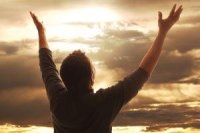 From Today's Psalm (Psalm 24):
'Stand erect, hold your heads high, because your liberation is near at hand.'
Jesus came to liberate us; to free us.  A lot of people can't quite grasp that concept, especially in today's world.  Where is this freedom when Christ's Church claims homosexuality to be disordered?  Where is this freedom when women's rights are seemingly put to one side in favour of an unborn child?
Yet the freedom Jesus brings is true freedom.  It's not freedom to do as we please, when we please, how we please.  That's the messed up kind of freedom we have become accustomed to as selfish human beings.  No, the freedom Jesus brings is a freedom to love, a freedom to be completely embroiled in God's Love.  It is a freedom from sin.
Let us consider what the Catechism of the Catholic Church says on this matter.  Para 1730 of the Catechism states: 'God created man a rational being, conferring on him the dignity of a person who can initiate and control his own actions. "God willed that man should be 'left in the hand of his own counsel,' so that he might of his own accord seek his Creator and freely attain his full and blessed perfection by cleaving to him.' 
So God made us like Him; that is, He made us as rational beings.  And, crucially, He made us to seek Him!  In that way we are 'free' to seek Him and become perfect by 'cleaving to him'; that is to stick to God, to remain faithful to Him.  But how do we cleave to God on a practical level?  Well, listening to Him would be a good start.  Listen to what God tells us in Sacred Scripture; through the Prophets and in Jesus who is God made man!  Hang onto every word.  Love each and every syllable and believe in it! 
By using our freedom to listen to God and to cleave completely to Him we cannot do wrong.  We cannot sin.  However, when we are not completely faithful to God 'there is the possibility of choosing between good and evil, and thus of growing in perfection or of failing and sinning' as stated in the Catechism (para 1732).  This is where most of us are.  We are not entirely faithful to God and so we are constantly choosing between good and evil and, inevitably, we will on occasion choose evil.  Para 1733 of the Catechism goes on to state: 'The more one does what is good, the freer one becomes. There is no true freedom except in the service of what is good and just. The choice to disobey and do evil is an abuse of freedom and leads to "the slavery of sin."'
So, while we are perhaps not completely at one with God and we are not entirely faithful to Him, the more good we do, the more we grow in freedom.  Each act of goodness brings with it more freedom.  But 'true' freedom can only be found in being completely and unconditionally faithful to God.  By listening to Him through Sacred Scripture and obeying His commands without condition, we can obtain true freedom.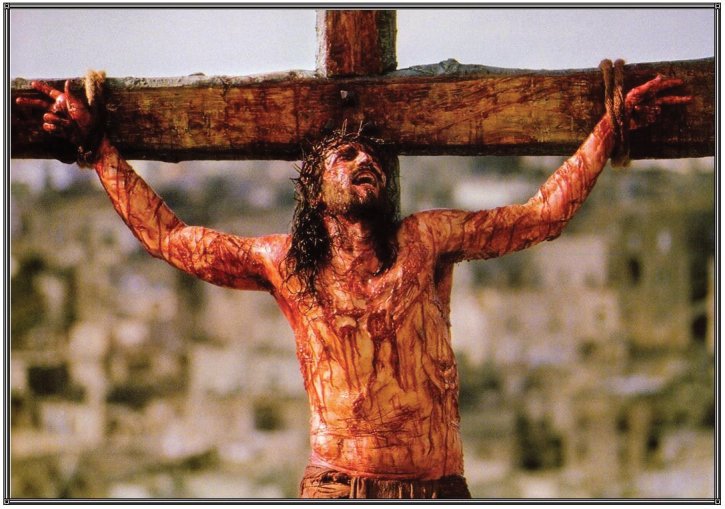 Yet surely by doing what God tells me to do cannot possibly be 'true' freedom?  Well, consider the Catechism (para 1740) when it states: 'The exercise of freedom does not imply a right to say or do everything. It is false to maintain that man, "the subject of this freedom," is "an individual who is fully self-sufficient and whose finality is the satisfaction of his own interests in the enjoyment of earthly goods."'  You see, doing what YOU want is never going to bring about true freedom for you.  Only by trusting in and living out God's plan for your life will you get anywhere close to achieving freedom. 
Para 1740 continues: 'By deviating from the moral law man violates his own freedom, becomes imprisoned within himself, disrupts neighbourly fellowship, and rebels against divine truth.'  The Catechism tells us that self satisfaction - a real favourite of society today - is not freedom.  In fact it is the complete opposite.  It leads to self-imprisonment!  Consider sex.  The whole world is a slave to sex and the true meaning of sex has been lost.  Sex as a means of self-satisfaction is everywhere on television, in adverts, and in conversation.  Many people in Western society even believe children as young as 4 or 5 should be educated in sex.  We are imprisoned because of our own desires.  We are imprisoned because we don't always choose Good.
Even consider the status achieved through power, honour and money in our world today.  Many people will receive honour in today's world for their achievements.  Yet, while one person is honoured for their achievements, many are left out.  It is the same with money and power.  Where one man is rich, another is poor.  Where one woman has power, another is weak.  Earthly status, the kind of status we seek each and every day of our lives brings inequality.  But God brings equality.  He brings a love for everyone.  His love is unconditional and he calls us to do the same.  We are called to love one another as God has loved us.
And even though we often fail to choose Good over Evil, God has given us the Sacrament of Reconciliation to free us from our slavery and self-imprisonment.  God Himself comes to us in this sacrament and makes us completely clean, allowing us to attach ourselves completely to Him in His infinite Goodness; to cleave to Him faithfully and without a single selfish thought.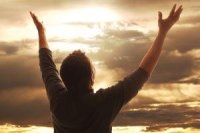 Today's Gospel (Matthew 7:21,24-27):
'Jesus said to his disciples: 'It is not those who say to me, "Lord, Lord," who will enter the kingdom of heaven, but the person who does the will of my Father in heaven. 'Therefore, everyone who listens to these words of mine and acts on them will be like a sensible man who built his house on rock. Rain came down, floods rose, gales blew and hurled themselves against that house, and it did not fall: it was founded on rock. But everyone who listens to these words of mine and does not act on them will be like a stupid man who built his house on sand. Rain came down, floods rose, gales blew and struck that house, and it fell; and what a fall it had!''
In this Gospel passage Jesus, as he often does, gives us a stark choice.  Doing the will of the Father or not doing the will of the Father.  And he provides an example of a house being built on rock as being comparable to someone who listens to him and does the Father's will.  And he provides a further example of a house being built on sand as being comparable to someone who listens to what he says but who does not do the will of the Father.
In today's western society we have very few excuses for not being aware of Jesus and what he taught.  Gone are the days when you had to rely on the Bible or rely on the Liturgy of the Mass or the readings at Sunday Service to hear what Jesus said.  It's everywhere!  It's on the internet, it's on blogs, it's on Twitter and Facebook, it's even on apps for your smartphone! 
Yet listening to Jesus is one thing, doing what he says is quite another.  The hard part is living out Jesus' instructions in our daily lives yet what Jesus teaches us is love.  How can that be hard?  Unfortunately, society makes it hard.  Modern society believes in self-gratification, honour and power, wealth and prestige.  It believes in being the very best you can be and achieving greatness in worldly ideals.  Money, power and honour are idolised and seen as the gauge by which to determine our worth to society.  Yet where someone achieves honour there are others who have missed out.  Where someone achieves more power there are others who lose power.  Where someone increases their wealth there will inevitably be someone who loses out.  The result….conflict.  These worldly ideals are all finite and will inevitably lead to conflict where the weakest are left with little or nothing.  Isn't that precisely where our world is today?    
Yet God offers us love.  And that love is infinite and there is more than enough to go round everyone.  If only everyone turned to that love and made the will of God their goal in life, the world would be a much better place.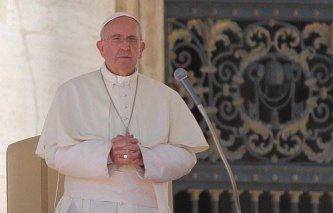 The Pope states: 'We have created new idols. The worship of the ancient golden calf (cf. Ex 32:1-35) has returned in a new and ruthless guise in the idolatry of money and the dictatorship of an impersonal economy lacking a truly human purpose.'
The Pope, who suggested a new tyranny has been born among the wealthy in society, then states: 'Behind this attitude lurks a rejection of ethics and a rejection of God. Ethics has come to be viewed with a certain scornful derision. It is seen as counterproductive, too human, because it makes money and power relative.'
He then pleaded with political leaders stating: 'I urge [political leaders] to face this challenge with determination and an eye to the future, while not ignoring, of course, the specifics of each case. Money must serve, not rule! The Pope loves everyone, rich and poor alike, but he is obliged in the name of Christ to remind all that the rich must help, respect and promote the poor. I exhort you to generous solidarity and to the return of economics and finance to an ethical approach which favours human beings.'
/