Shopping Cart
Your Cart is Empty
There was an error with PayPal
Click here to try again
Thank you for your business!
You should be receiving an order confirmation from Paypal shortly.
Exit Shopping Cart
Calling Scotland's 841,000 Catholics to unite as one voice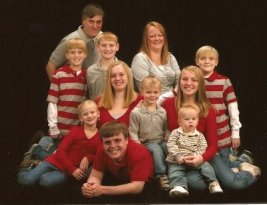 What is the significance of the child in a marriage?
A child is a creature and a gift of God, which comes to earth through the love of his parents. True love does not desire a couple to be self-contained. Love opens up in the child. A child that has been conceived and born is not something "made", nor is he the sum of his paternal and maternal genes. He is a completely new and unique creature of God, equipped with his own soul. The child therefore does not belong to the parents and is not their property.  
How many children should a Christian married couple have?
A Christian married couple has as many children as God gives them and as they can take responsibility for. All children whom God sends are a grace and a great blessing. That does not mean that a Christian couple is not supposed to consider how many children they can raise responsibly, given the health of each spouse and their economic or social situation. When a child comes "nevertheless", that child should be welcomed with joy and willingness and accepted with great love. By trusting in God, many Christian couples find the courage to have a large family.
May a Christian married couple regulate the number of children they have?
Yes, a Christian married couple may and should be responsible in using the gift and privilege of transmitting life. Sometimes social, psychological, and medical conditions are such that in the given circumstances an additional child would be a big, almost superhuman challenge for the couple. Hence there are clear criteria that the married couple must observe: Regulating births, in the first place, must not mean that the couple is avoiding conception as a matter of principle. Second, it must not mean avoiding children for selfish reasons. Third, it must not mean that external coercion is involved (if, for example, the State were to decide how many children a couple could have). Fourth, it must not mean that any and every means may be used.  
Why are all methods of preventing the conception of a child not equally good?
The Church recommends the refined methods of self-observation and natural family planning (NFP) as methods of deliberately regulating conception. These are in keeping with the dignity of man and woman; they respect the innate laws of the female body; they demand mutual affection and consideration and therefore are a school of love. The Church pays careful attention to the order of nature and sees in it a deep meaning. For her it is therefore not a matter of indifference whether a couple manipulates the woman's fertility or instead makes use of the natural alternation of fertile and infertile days. It is no accident that Natural Family Planning is called natural: it is ecological, holistic, healthy, and an exercise in partnership. On the other hand, the Church rejects all artificial means of contraceptionnamely, chemical methods ("the Pill"), mechanical methods (for example, condom, intra-uterine device, or IUD), and surgical methods (sterilization)since these attempt to separate the sexual act from its procreative potential and block the total self-giving of husband and wife. Such methods can even endanger the woman's health, have an abortifacient effect (cause a very early abortion), and in the long run be detrimental to the couple's love life.
What can a childless couple do?
Married couples who suffer from infertility can accept any medical assistance that does not contradict the dignity of the human person, the rights of the child to be conceived, and the holiness of the sacrament of Matrimony. There is no absolute right to have a child. Every child is a gift from God. Married couples to whom this gift has been denied, even though they have exhausted all permissible medical means of assistance, can take in foster children or adopt children or become socially involved in some other way, for instance, by caring for abandoned children.
(From the Catholic Youth Catechism)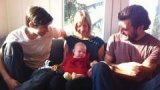 A Vancouver baby becomes the first in British Columbia, Canada, to have three legally recognised parents. 
To read the full article at lifesitenews,
click here
.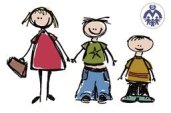 St Margaret of Scotland Children and Family Care Society will open Scotland's first dedicated Catholic centre for the family tomorrow.
The opening, on the feast day of St Margaret of Scotland, will see Archbishop Philip Tartaglia bless the new and more expansive premises at Newton Place, Glasgow .
The society hopes the new centre will address the many complex issues which exist in the modern family.  It is open to people of all faiths and none, and will include educational facilities for families considering adoption.
It is ultimately a centre for children who are in need of love and it is hoped that the fantastic work the society has done over the years, in creating and supporting new families, will continue.
/