Shopping Cart
Your Cart is Empty
There was an error with PayPal
Click here to try again
Thank you for your business!
You should be receiving an order confirmation from Paypal shortly.
Exit Shopping Cart
Calling Scotland's 841,000 Catholics to unite as one voice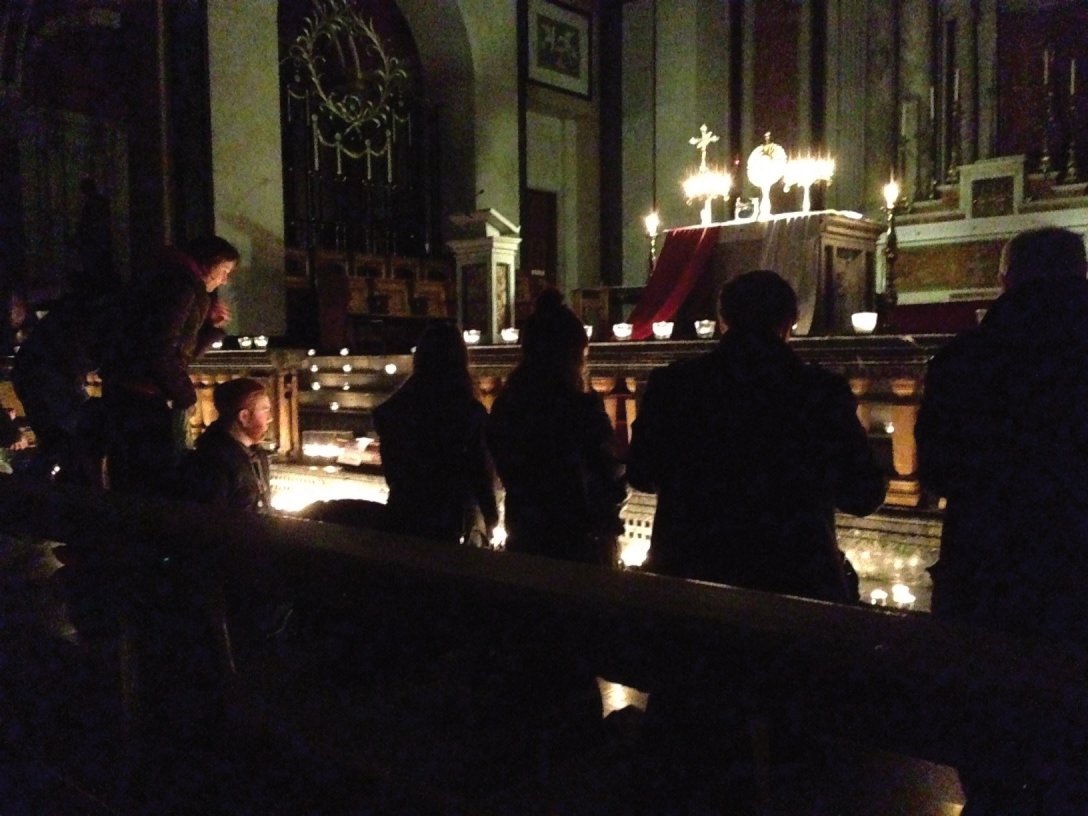 Nightfever is back at St Aloysius Church in Glasgow on Saturday 1st February and organisers need your help!
This special event has been running in Glasgow for over a year now and has proved to be an incredible success, bringing people from the busy centre streets of Glasgow into the Church.
The event is organised by young people from across the Archdiocese of Glasgow and beyond and starts at 5.45pm with Holy Mass.  The Blessed Sacrament is then placed on the altar and the Church, lit only by candles, is plunged into profound adoration of the Eucharist until 11pm.  Adoration is accompanied by beautiful music and singing and there is also an opportunity for confession at the back of the Church.
It really is an inspiring event and, if you have never experienced it before, you are bound to be stunned by the number of people coming in off the streets to see what Nightfever is all about.
However, for Nightfever to continue, the organisers need more help.  If you are interested in helping, and getting to know other people of great faith in the process, then please 
click this link
 to find out more about Nightfever and how you can help.  Remember to check out the great You Tube video while you are there!
See you on the 1st February!!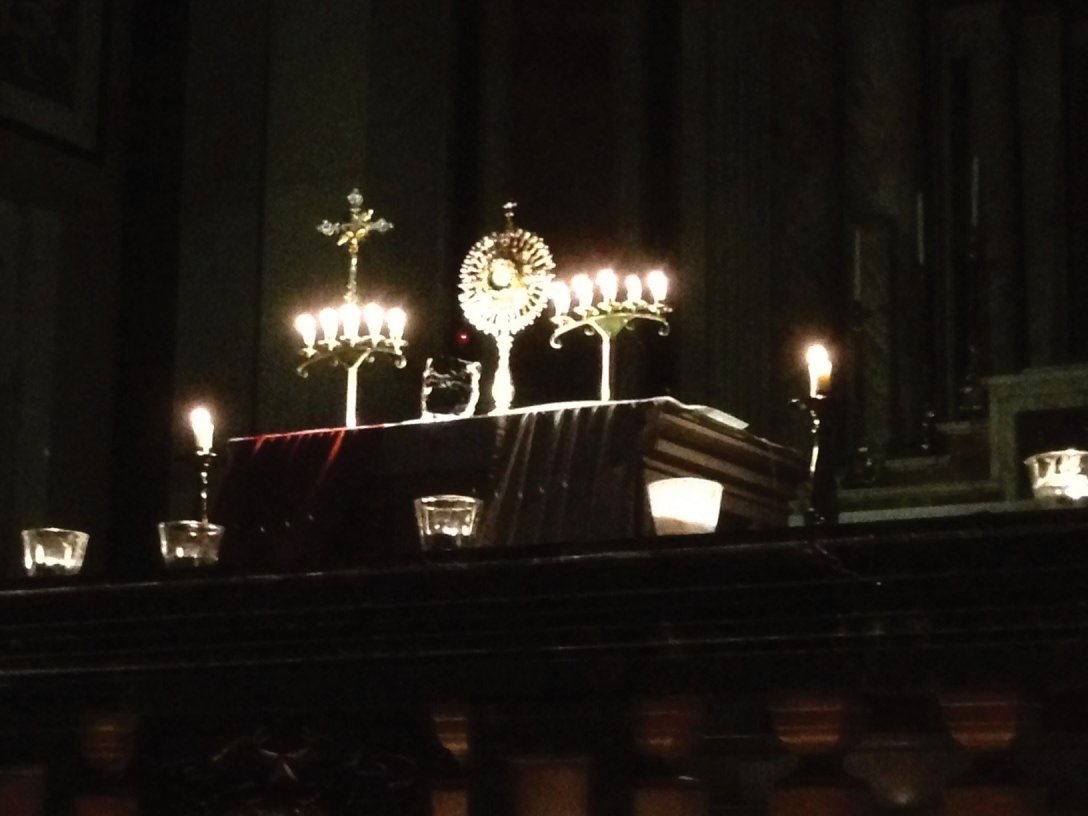 Nightfever Glasgow hit the heights on Saturday night with yet another beautiful night of adoration to the Blessed Sacrament.
The music was beautiful, the singing perfect, and the public participation was significant!
So many people came off the busy streets of Glasgow to join in and to honour Christ in the Blessed Sacrament. This included what seemed to me to be a record number of young children; all coming forward and showing reverence to our Lord in their own little way. It gave me goosebumps! 
Well done once again to the organisers, volunteers and to St Aloysius for everything they put in.
Looking forward to the next one!!  Keep checking our
Events Diary
so that you don't miss the next instalment of Nightfever.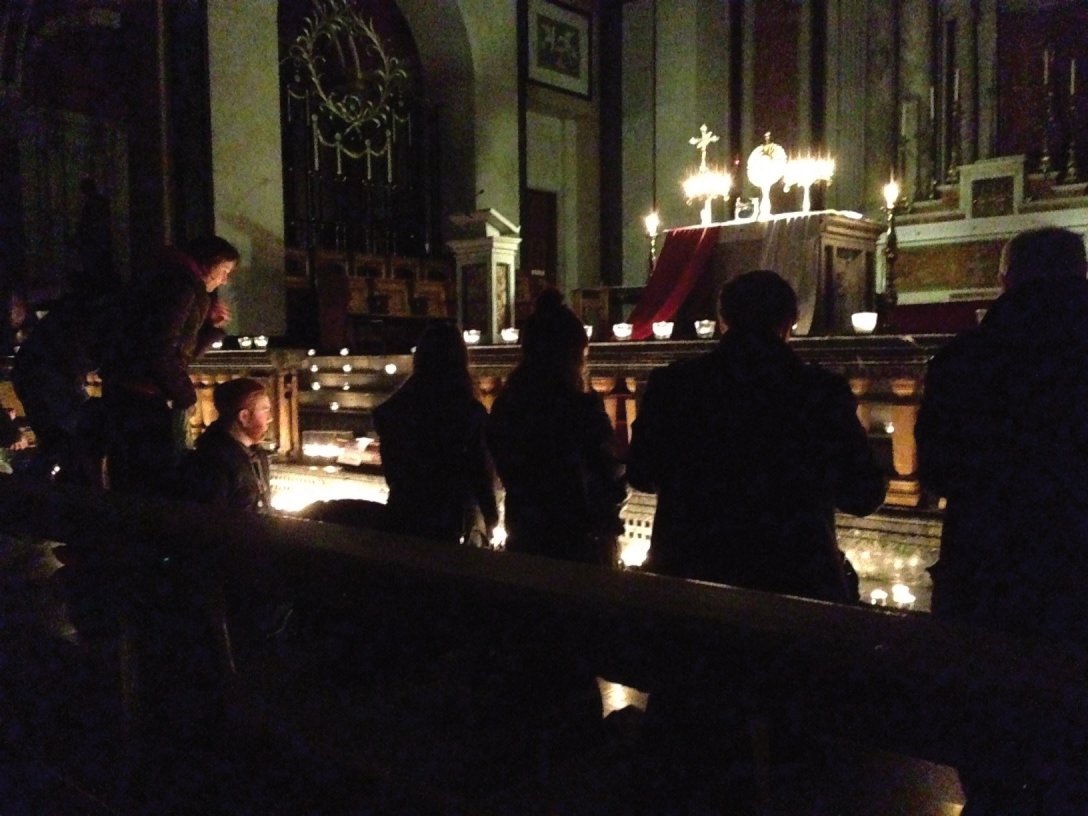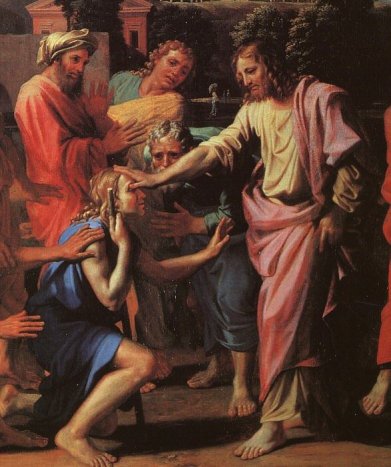 From today's Gospel (Matthew 9:27-31):
'As Jesus went on his way two blind men followed him shouting, 'Take pity on us, Son of David.' And when Jesus reached the house the blind men came up with him and he said to them, 'Do you believe I can do this?' They said, 'Sir, we do.' Then he touched their eyes saying, 'Your faith deserves it, so let this be done for you.' And their sight returned.'
Another day, another miracle.  Jesus continues to heal those who show faith in him.  Are we in need of Jesus' healing hand?  Do we know of others who are in need of Jesus' healing hand?  Why not ask him right now for his loving help? 
And for the people of Glasgow why not come to St Aloysius Church, Rose Street in the city centre tomorrow night to see Jesus and speak to him as he comes to us in the Blessed Sacrament?  The event starts with Mass at 5.45pm and continues through the night until 11pm.  For more details on this incredible and most beautiful night of adoration, song and reconciliation check out our
Events Diary
.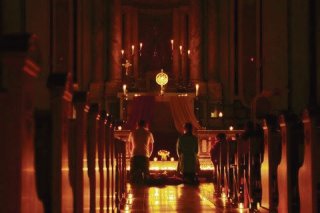 Health Warning: this event will be detrimental to the health of those who are convinced the Catholic Church is either dead or in terminal decline in Scotland!
This Saturday sees the return of Nightfever to the city of Glasgow.
If you haven't yet experienced this uplifting event then you must take a little time out of your Saturday night to pop into St Aloysius Church on Rose Street (just off Sauchiehall Street ). (
Click here for a map
)
The Church will be plunged into darkness except for the runway of candles the length of the centre aisle leading all the way up to the altar where the main attraction, Jesus in the Blessed Sacrament, waits for his children to approach.
There will be uplifting music tugging at your emotions and an opportunity for confession. Cushions will be neatly placed in front of the altar to allow people to sit or kneel comfortably in prayerful contemplation of the Eucharist and whatever else happens to come to mind.
And all the while the Nightfever volunteers will be out on the city streets inviting people into the Church. Those who accept the invitation are given a candle to take to the altar and light it, with an opportunity to pray for their own intentions before Jesus in the Sacrament. They can even write their intention down on a piece of paper and leave it in front of the altar.  They come to the altar to open themselves up to receive the unconditional love of Jesus our Lord and Saviour, and to give as much as they can in return.
Having attended a number of these events it is quite incredible to see so many people, mostly youth, coming into the Church from the street, many of them dolled up for a night out.  To say it is heartening is a massive understatement.
Everyone is welcome to pop into the Church.  Everyone.
Nightfever is a phenomenon.  It is beautiful.  It is uplifting.  It is awesome.  It is inspiring.  It is right here, in Glasgow.
Be warned….this event will change your life.
Mass starts at 5.45pm followed by Eucharistic Adoration, Confession and Music until 11pm.
/