Shopping Cart
Your Cart is Empty
There was an error with PayPal
Click here to try again
Thank you for your business!
You should be receiving an order confirmation from Paypal shortly.
Exit Shopping Cart
Calling Scotland's 841,000 Catholics to unite as one voice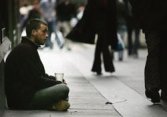 It's a fabulous thing that a number of people have decided to commit to helping the thousands of refugees seeking safety and security in the UK.  Some people have even agreed to house some of the refugees until they get themselves on their feet and secure their own accommodation.  It is a truly remarkable gesture and together with David Cameron's promise to bring thousands more refugees to the UK, heralds a shift in both the perception of refugees and the way we are willing to treat them.
But I think it is also important not to lose sight of the impoverished of our own country as we seek to help those from overseas.  As well as helping them we might also consider what more we can do for the countless homeless living on the dirty streets of our towns and cities. Can we make more space in both our hearts and homes for them?
A migrant crawls along a Spanish beach in front of holidaymakers
The most senior Catholic in England and Wales has urged the UK to be more "generous" in the way it deals with the current refugee crisis in Europe. Cardinal Vincent Nichols, speaking to ITV News said that the British public had told him "it was a disgrace that we were letting people die and seeing bodies on the beaches when together Europe is such a wealthy place." 
The Cardinal continued: "It's people who are desperate for the sake of their families, their elderly, their youngsters, their children, and the more we see that the more the opportunity for a political response that's a bit more generous is growing.  What is screaming out is the human tragedy of this problem."
The Cardinal's comments are most welcome and I completely agree with him that our response to this must be more generous.  We are, in many respects, a wealthy country, and we are blessed by not having to cope with the fear of wars and widespread violence. 
Our parish was blessed recently with the presence of a Nigerian priest who covered our parish while our own priest was on pilgrimage and on holiday.  I recall that in one of his homilies he spoke about the great joy he and his people would feel when they woke up in the morning, simply because they were still alive. Their country is beset by violent clashes and the threat of Boko Haram is an ongoing fear for all, especially Christians.
In Syria and in North Africa there is the threat of ISIS who are persecuting Christians and driving people from their homes.  And now, in Europe, we are starting to see the sad consequences of these wars as people arrive on our shores desperate for safety and to give their children a chance. And this, I feel, is the nub of it. Can we really deny people a place of safety?  Can we really deny little children a chance to live?
The horrific reality of this crisis
Our own resources are finite and we must try to ensure our country remains financially stable.  We get this.  But greater than this, much greater than this, is our call to love our neighbour. Our brothers and sisters are in dire need of our comfort and love.  They beg us to give them a place of safety.  They are on their knees, in the frozen waters of our shores, desperately pleading to each and every one of us to give them even just a little of what we have.
I sincerely hope the words of Cardinal Nichols will be heard and taken seriously by our governors (both in the UK and across all of Europe) and indeed by each one of us.  I hope we all find it in our hearts to be more generous and to give more people a chance. We have the power and we have the resources.  Now all we need is the will.
Here are four ways we can help:
And of course, pray. Please pray for all refugees, perhaps by saying one Hail Mary and asking Our Blessed Mother to intercede with the Father on their behalf.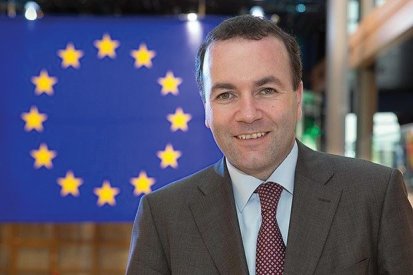 Manfred Weber
Manfred Weber, a German MEP and Chairman of the European People's Party, has stated that Europe needs to do more to welcome asylum seekers to its shores; and he cites the continent's Christian roots as being a critical element.
Mr Weber, a Roman Catholic from Bavaria, said: "Europe must be open...nobody can say close the borders, don't accept them".  He then went on to say that "we have to be helpful as a Christian based continent".
Mr Weber's words should resonate with most people, but especially with Christians across Europe.  This call is entirely in keeping with Christ's call to brotherly love.  As we have said often enough on this site, Jesus offers no exceptions to his call to love one another.  It applies to everyone, including those seeking asylum.
Mr Weber is no stranger to speaking up for Christian values as evidenced by comments he made when Pope Francis visited the European Parliament last year.  Mr Weber said: "Pope Francis reminded us that European values are rooted in Christianity - it's our global responsibility to keep these values alive and make sure they're respected." 
Let us pray for all people seeking asylum that they will find the peace and justice that they, as sons and daughters of God, deserve.  And let us pray for our governors, that they will come to the aid of those most in need and provide for them a place of safety for their families.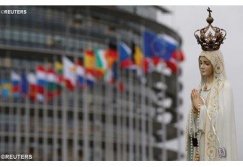 Picture: Reuters
Pope Francis has warned the European Parliament in Strasbourg that all of Europe needs to work together to build a Europe which revolves 'not around the economy, but around the sacredness of the human person, around inalienable values.' 
The Pope, in a clear criticism of euthanasia and abortion, said that 'men and women risk being reduced to mere cogs in a machine that treats them as items of consumption to be exploited, with the result that - as is so tragically apparent - whenever a human life no longer proves useful for that machine, it is discarded with few qualms, as in the case of the terminally ill, the elderly who are abandoned and uncared for, and children who are killed in the womb.'
The Pope also stressed the importance of God in our world suggesting that we all need to be open to the transcendent.  He said: 'A Europe which is no longer open to the transcendent dimension of life is a Europe which risks slowly losing its own soul and that "humanistic spirit" which it still loves and defends.'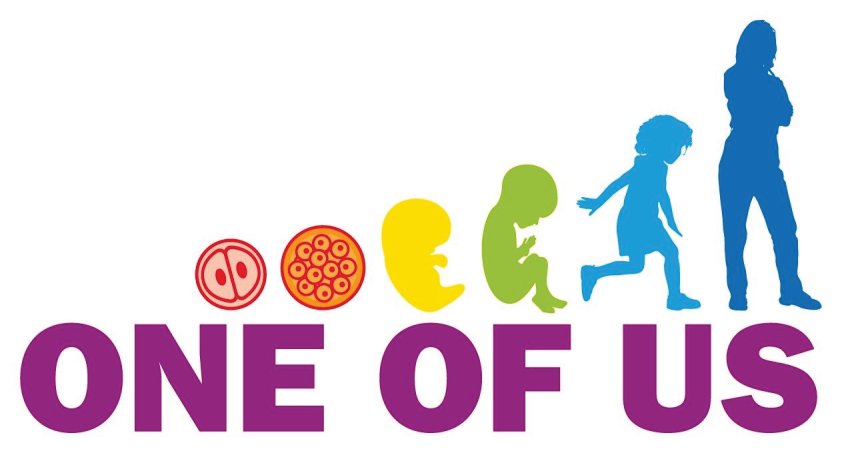 If you regularly follow Scots Catholic you will know that the EU Commission recently used its power of veto over a pro-life petition to protect life from conception.  The petition had gathered the requisite 1 million signatories (it actually amassed a total of 2 million signatures) from at least seven member countries to guarantee a legislative debate on the matter, or at least that's what they thought.
The European Commission has a rather undemocratic power of veto over such matters and decided that no legislative debate on the protection of life would take place.  What is interesting about this is that there has only ever been one other occasion where this supposedly democratic process has been used (a water rights petition which, strangely enough, was not vetoed) and that petition only managed to gather in just over 1 million signatories.
For some reason the European Commission did not want to listen to the voice of two million of its citizens.  Further and more worrying is that it didn't want to abide by its own democratic process. 
The scandal of this should not be lost on anyone.  Whether you are pro-life or not this shocking behaviour by European governors should stick in the throat.  It is dictatorial and shows that the EU is not the democratic organisation it so vociferously claims to be.  Thankfully the One of Us campaign is not letting this go and neither it should; an appeal has been lodged and we will keep you updated on progress.
Following yesterday's invitation to sign a petition and write to your MEPs about the Lunacek report going before the European Parliament next Tuesday, we bring you this article which details attempts being made by Ms Lunacek to defend her controversial report...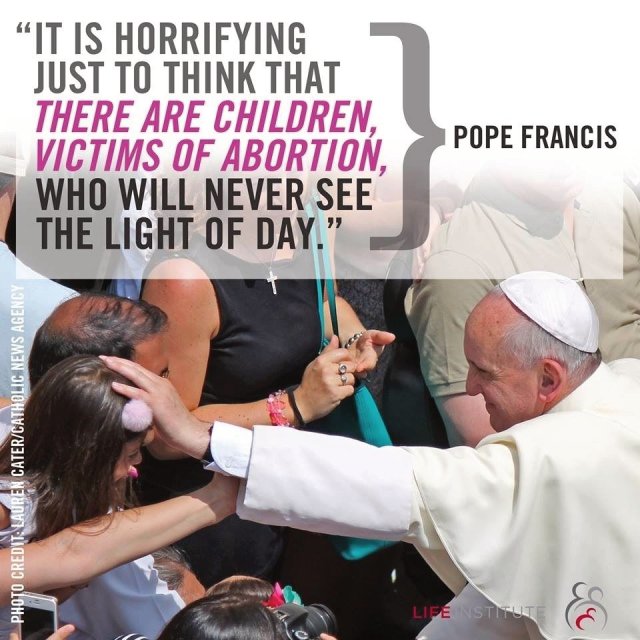 The infamous 'Estrela Report' is back on the agenda at the European Parliament this Thursday.  Please, please sign the petition to stop abortion becoming a human right across Europe.
Please also write to your MEP's.  Remember that they are YOUR voice at the European Parliament and they don't know your views unless you tell them!  Don't know what to say?  Just tell them how you feel.  Tell them how precious each and every human life is.  That is what is important. 
Allowing abortion to be considered a human right is wrong.  Abortion attacks the very foundation of society itself.  Without life we are nothing.  Remember what Pope Francis said just yesterday: "It is horrifying just to think that there are children, victims of abortion, who will never see the light of day."
This is your chance.  Speak up for those innocent ones who cannot speak for themselves.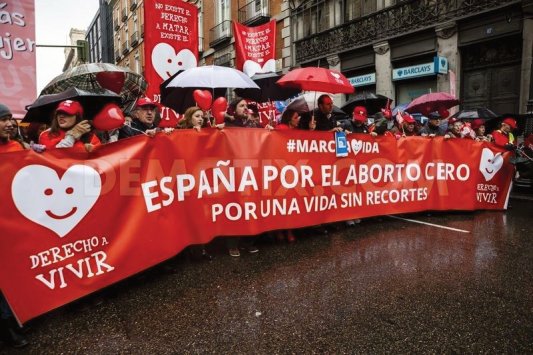 Spanish pro-life campaigners will see this decision as a step in the right direction
The conservative government in Spain has remained true to its word by rolling back legislation on abortion to restrict the procedure to cases of rape, serious foetal deformity, or if the pregnancy a grave mental or physical health risk to the mother or baby.
While the new draft legislation is yet to be approved by Parliament there is widespread consensus that Parliament will push through the changes without issue; given the ruling Popular Party's majority control.
The new legislation is designed to penalise those performing any illegal abortions rather than the mother of the child.  It also requires women of under 18 years of age to obtain the consent of their parents before they can have an abortion under the new rules.  There is also further protection for the baby where it has genetic defects.
The decision by Prime Minister Mariano Rajoy's Popular Party has been met with derision from feminist groups while pro-life campaigners are pleased to see the country's abortion laws heading in the right direction after a liberalising of laws under the previous socialist regime.
We have stated before on Scots Catholic that there appears to be a shifting of attitudes on abortion across the globe.  Especially when you consider the European Parliament's recent rejection of abortion as a human right and the 'One of Us' pro-life campaign which collected over 1.8 million signatures and will soon seek to bring about significant change in abortion laws across Europe.  Add this to the hundreds of abortion clinics that have closed across the United States in recent years and you have a true shifting of attitudes towards life.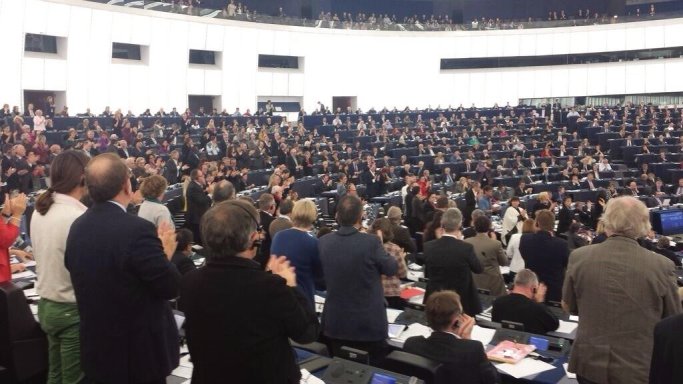 MEP's appplaud the result
The controversial report put forward by Portuguese MEP Edite Estrela was rejected today in the European Parliament.
The report, titled 'Sexual and Reproductive Health and Rights', was sent back to committee in October (read our report here) after it was narrowly defeated in Parliament.  The committee then returned the report to Parliament for another vote today where it was defeated by 334 votes to 327.  A small, but hugely significant, margin.
Part of the chamber stood to applaud the result while the other slightly smaller part booed.  Ms Estrela said that "hypocrisy has prevailed over the rights of women" and suggested that "the voters of Europe won't forget this shameful vote."
In response, a fellow Portuguese MEP said: "A true democrat is pleased to win and equally accepts defeat.  I cannot accept that Edite Estrela should say that, because she has lost a vote, she should insult us and call us hypocrites.  What Ms Estrela says brings shame upon her."
To see such passion in our European Parliament on this crucial matter - the matter of life - is encouraging.  Abortion has, in recent times, started to become a real hot topic again across the globe after years of unnecessary killing of young, innocent lives.  And despite the mainstream media's persistent shying away from the issue, governments are slowly being forced to take notice of a growing and increasingly active pro-life movement across the globe.
Had the Estrela Report been approved it would have been a European Parliament rubber stamp defining abortion as a human right.  The dangers of this are obvious.  Women could claim, at any time during pregnancy and for any reason, their right to abort their baby.  Any laws protecting life in the womb could, over time, become obsolete set against the human right to abort.  And the right to conscientious objection by pro-life medical staff would be scrapped.  
This vote for life must be applauded and gratitude expressed to those MEP's who voted against the Estrela report.  Praise must also go to the many people across Europe who encouraged their MEP's to vote against the report and also those organisations supporting the campaign to vote 'no'.
There is always more work to be done and the fight to end abortion has a long, long way to go.  But the positive signs are there.  This result, alongside the closure of hundreds of abortion clinics across the United States and the amassing of 1.8 million signatures for the European 'One of Us' pro-life campaign, only goes to show that life is fighting back!  Let's keep saying 'yes' to life and 'no' to death and keep up the prayers! 
Please sign this petition to reject euthanasia in Europe and protect the dignity of life.
Sadly, children under the age of 18 will soon have the right to euthanasia in Belgium.  Life is now so devalued that even the purest in society have the option to say: 'I want to die' and the state will simply grant their wish. 
/