Shopping Cart
Your Cart is Empty
There was an error with PayPal
Click here to try again
Thank you for your business!
You should be receiving an order confirmation from Paypal shortly.
Exit Shopping Cart
Calling Scotland's 841,000 Catholics to unite as one voice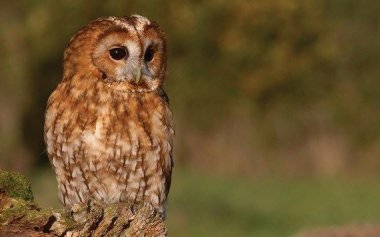 The owl: undeniably beautiful, but not human
Walking through the centre of Edinburgh last week I was struck by a large crowd gathered on the pavement.  As I approached I noticed that the crowd, made up mostly of tourists, were gawping at a rather large, impressive owl that was perched on its keeper's arm. 
The crowd pointed, smiled, laughed and took a vast amount of photographs with their mobile phones and state-of-the-art digital cameras.  It was all very pleasing to the owl's keeper who must have been licking his lips at the prospect of a bumper pay day should even a fraction of those gathered be brave enough to get up close and personal with the beautiful feathered creature and let it sit on their arm. 
And as I got closer to the scene I noticed that there was something else sitting in the corner, propped up against the wall of one of the buildings.  It sat just to the left of the man holding the owl.  It was nothing remarkable; at least it was unremarkable in the sense that the crowd didn't seem particularly bothered by it.  It just sat there, motionless.  That 'it' was a beggar.
I was amazed at how helpless this man looked set against this excited and comparatively wealthy crowd of people straining to catch a glimpse of an owl.  He sought and drew no attention whatsoever and he may as well have been invisible for all the owl mob cared.  But for my own respect for the gentleman beggar I would have been tempted to take a photograph of the scene to highlight just how preposterous it all looked.
It's a sad day when an owl is deemed more interesting, more important and more deserving than a poor, helpless human being stuck in the gutter.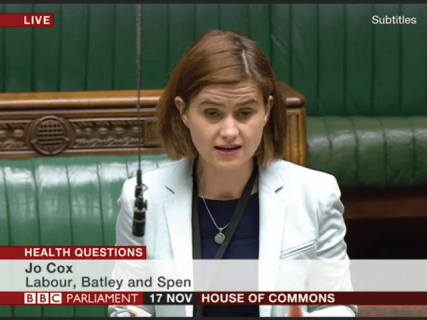 Jo Cox in the House of Commons
The death of Labour MP Jo Cox has shocked not only the world of politics in which she worked, but also the British nation as a whole.  The horror of what happened in the town of Birstall last Thursday will be a permanent scar for the MP's family and is something they will have to live with for the rest of their lives.
But what does it mean for the relationship between MPs and the general public?  Scottish Secretary David Mundell, who has himself received death threats, lamented the influence of social media in relations between the public and MPs, criticising the "vitriol" that is often expressed towards politicians.  I for one agree with him.  Whilst our elected representatives' role in public life is such that they are very much open to criticism, that criticism should be constructive and measured, and it should be expressed with politeness.  It should not be unjust or whimsical, and it should not be expressed with any degree of hatred or be threatening in any way.  Politicians have the right to do their job in safety and without abuse.  Isn't that the legal right of every worker?  Why should politicians be any different? 
Very few politicians are actually in the job to make people worse off or to act selfishly.  They are in politics because they genuinely want to make a difference.  Yes, there will be bad apples in there; just like there is in any walk of life.  But as with any bad apple, we need to pray for them and we need to trust that our peaceful system of democracy will ultimately win the day.
The hate directed at poor Jo Cox as she walked through her constituency last week was of the worst kind.   It took her life and has thus caused immeasurable pain to her family, friends and colleagues.  But underneath all of that is an unhealthy undercurrent of hate and cynicism which exists throughout our country and is often directed at many in officialdom, including politicians.  This is especially the case on social media, where the abuse and hatred spewed forth has the potential to fuel the anger in certain individuals predisposed to dangerous actions. 
Jesus Christ called us to love all people; even those that we perceive to be our enemies.  Our politicians need our support and prayers.  They work in an incredibly testing environment in which they are under increasing fear for their own safety and wellbeing. 
May the sad and unnecessary passing of Jo Cox herald a change in attitude across our nation so that we come together as one, and in a spirit of brotherly love may we work with and support our politicians in striving for peace, equality, tolerance and prosperity for all people.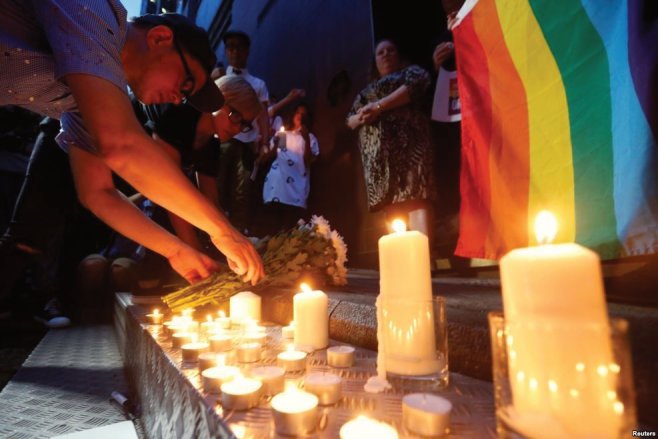 People gather to mourn the dead

The tragic events in Orlando provide yet another glaring example of man's inhumanity to man.  Very few of us can even begin to imagine what was going through the minds of the hundreds of young partygoers in Pulse nightclub as the horrid truth about what was unfolding became clear.  It wasn't a case of exuberant pyrotechnics or sophisticated indoor fireworks.  It was the crackling of gunfire and the flash of bullets as one hate-filled individual felt compelled to walk into the club and shoot dead 49 innocent people and injure many others.
Islamic State militants have claimed that Omar Mateen acted on their instruction.  Whether he did or not is perhaps not important because, at the end of the day, both Islamic State and Omar Mateen are callous murderers, with no consideration for their fellow man and woman, and little thought to the pain and hurt that their actions cause.
The cries of parents, siblings, and friends have rung out from the devastated city of Orlando ever since Mateen decided to walk into the Pulse nightclub early on Sunday morning and shoot unashamedly at his unsuspecting victims.  The world has joined them in mourning their precious loved ones who have been taken so suddenly and without warning.  Little did they know that when they waved the young revellers off on Saturday night, it would be the last time they would see them alive.  It is truly horrific.
At this time of great uncertainty with no little hate flowing through our world it is important that we Christians stand firm with all people of goodwill to continue to promote peace.  There is no life that isn't precious in God's eye.  This is our fundamental belief and we must fight hard to promote the sanctity of human life, be it the unborn child, the frail old woman, or the young lad enjoying quality time with his friends in a nightclub.  All life is precious and worthy of protection.
We pray for the peaceful repose of the souls of the dead, and we pray for their families that they will find some comfort in knowing that their loved ones are at the mercy of a loving Father. 
We also pray for those who are inclined to such violence, that their hearts be changed to see the inherent value of all people, even if some of them do not conform to their own beliefs.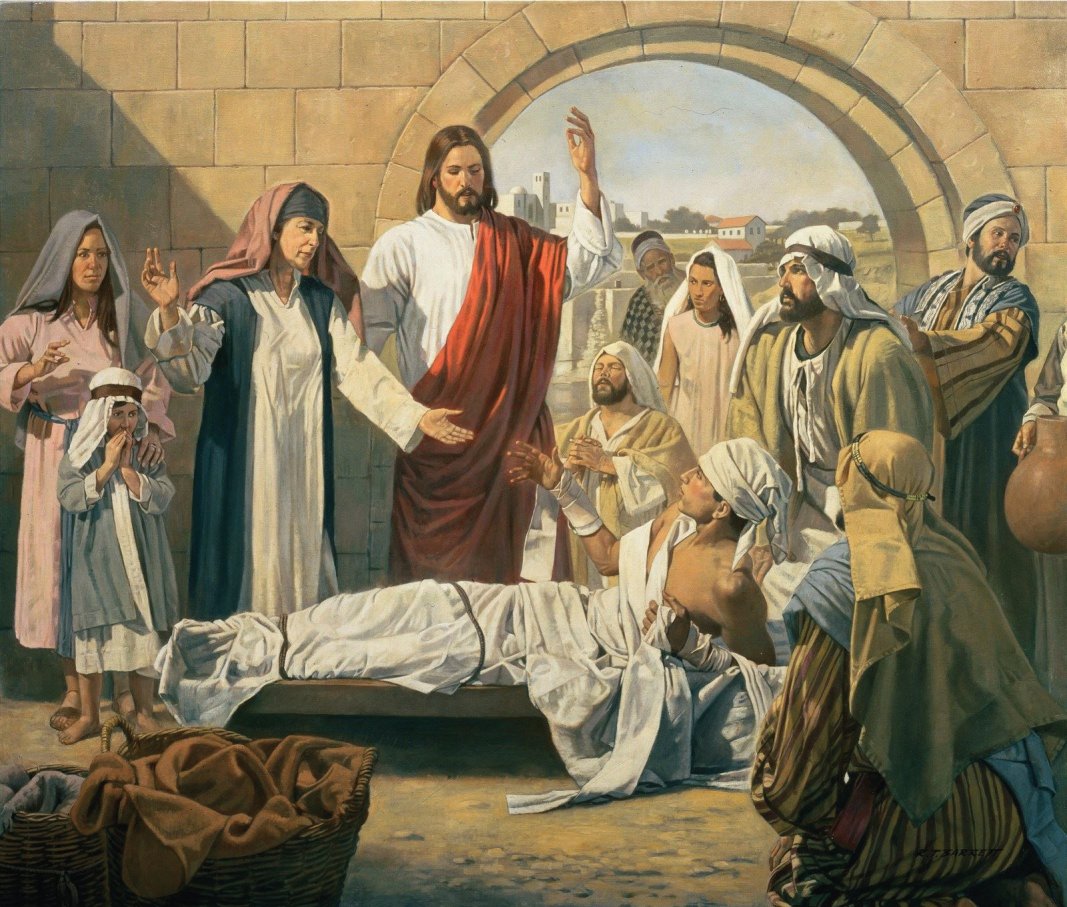 Sunday's Gospel (Luke 7:1-17):
'Jesus went to a town called Nain, accompanied by his disciples and a great number of people. When he was near the gate of the town it happened that a dead man was being carried out for burial, the only son of his mother, and she was a widow. And a considerable number of the townspeople were with her. When the Lord saw her he felt sorry for her. 'Do not cry' he said. Then he went up and put his hand on the bier and the bearers stood still, and he said, 'Young man, I tell you to get up.' And the dead man sat up and began to talk, and Jesus gave him to his mother. Everyone was filled with awe and praised God saying, 'A great prophet has appeared among us; God has visited his people.' And this opinion of him spread throughout Judaea and all over the countryside.'
The miracle performed by Jesus in this Gospel passage is one of great hope.  The woman, a widow, had lost her only son.  Can you imagine the grief and sorrow that this woman must have been experiencing?  Can you imagine how alone she must have felt watching her only family being carried away for burial?  She must have felt that nothing could take away the extreme pain that was now drilling through her heart.  Yet moments later she would witness the resurrection of her son from the dead.  Just when all had seemed to be lost, along came Jesus. 
We must never lose hope when death comes knocking at our door.  Whilst it is perfectly natural for us to grieve and to feel sorrow when a loved one dies, we must always have confidence in the one who makes all things new.  Jesus' death on the Cross was not a pointless exercise.  It was necessary so that our sins could be wiped away and we could have eternal life. 
When your loved one dies, remember that Jesus is there.  He has come down from the Cross and is standing ready at the gates of Paradise, waiting to put his hand on your loved one, waiting to bring them back to life.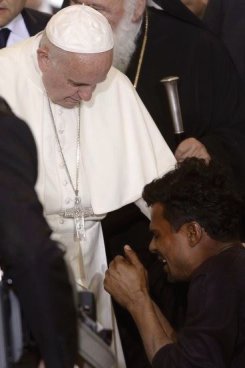 Pope Francis, during his weekly general audience, has slated those who turn their backs on the poor, suggesting that their ignorance means that they despise God.
The pope stressed that in the poor "we find Jesus himself: whatever you did to the least brothers of mine, you did to me".
The message is clear: we are called to wake up to the plight of the poor and to make sure we never ignore them.  I recall one of Pope Francis' early comments on the poor.  He said that we must get close to them as Jesus did, and touch their wounds.  Touch their wounds!  It sounds strange that we would put ourselves in a position to touch the cuts or sores, or even the diseased body of a stranger.  We may wince at the idea of shaking the hand of a homeless person, knowing full well that those hands could be carrying all sorts of germs that could make us ill.  But that is what we are called to do!  We are called to get close, because by getting close to the poor and the needy we are getting close to Jesus.  And we all know that Jesus will not cause us any harm or give us anything we cannot deal with by his grace.
It is also worth remembering that when Pope Francis refers to the poor he is not just talking about the homeless or the financially impoverished.  He is also talking about the poor in spirit; those who have perhaps lost their way in faith or who fail to recognise the Goodness of God.  We are also called to accompany these people, as well as those who suffer a more typical form of poverty.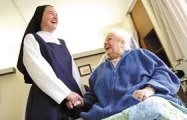 In the first of our new series of Catholic Love in the Community we pick up the story of a group of Dominican nuns caring for the terminally ill in New York.
The New York Times has this week published a beautiful story about a group of Dominican nuns who care for the dying at their Rosary Hill nursing home situated in the small town of Hawthorne on the outskirts of New York City.
The home, which is essentially a hospice, was founded in 1901, 'long before the mainstream medical community embraced hospice care and during a time when some doctors still thought cancer was contagious.'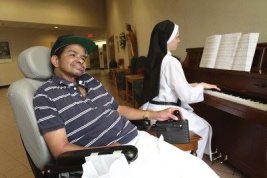 The nuns care for people of all faiths and none and abide by the words of its founder Rose Hawthorne Lathrop: "We cannot cure our patients, but we can assure the dignity and value of their final days, and keep them comfortable and free of pain."
Their work is highly thought of in the area and Gillian Laub - whose mother-in-law was cared for at the home after her family discovered that insurance could not cover the care she required – said that she was 'struck by their [the nuns] tenderness with the dying, how they painted women's fingernails and combed their hair, changed them into fresh nightgowns and arranged flowers in their rooms.'  Laub suggested that "this is how dying should be."
Please pray for these nuns and for all who work to care for the poor and needy in our society.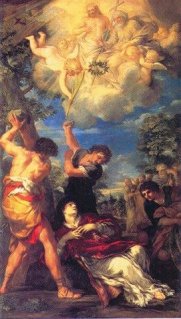 Sunday's First Reading (Acts 7: 55-60)
'Stephen, filled with the Holy Spirit, gazed into heaven and saw the glory of God, and Jesus standing at God's right hand. 'I can see heaven thrown open' he said 'and the Son of Man standing at the right hand of God.' At this all the members of the council shouted out and stopped their ears with their hands; then they all rushed at him, sent him out of the city and stoned him. The witnesses put down their clothes at the feet of a young man called Saul. As they were stoning him, Stephen said in invocation, 'Lord Jesus, receive my spirit.' Then he knelt down and said aloud, 'Lord, do not hold this sin against them'; and with these words he fell asleep.'
While sitting at my desk at work earlier this week a conversation about religion was struck up among my colleagues.  Religious chat is generally taboo these days and where it does exist it tends to take the form of an attack on whatever religion happens to be in the spotlight.  This time it was the Catholic faith; my faith.  I was asked to explain the Catholic Church's belief in the Eucharist.  No easy task in a very secular environment I can assure you.  But I tried my best to explain it in terms acceptable to the ears of my audience.
My colleagues listened to what I had to say and once I had finished a stony silence followed.  This was followed soon thereafter by a change of subject, diverting away from the ridiculous notion that a piece of bread and a cup of wine could be turned into the body and blood of a two thousand year old Jew.  The truth is, my colleagues probably felt not only confused but also a little uncomfortable by all the body and blood chat.  And I can assure you that I most certainly felt uncomfortable with having to explain it to a cynical crowd. 
Yet our discomfort at explaining our faith can never match the discomfort that must have been experienced by the Christian martyrs.  In today's first reading St Stephen shows incredible courage as he stands before a cynical crowd and tells them that he has seen 'heaven thrown open' and that he has also seen 'the Son of Man sitting at the right hand of God'.  Despite knowing that such words would likely lead to his death he was still not afraid to speak them.  And he even echoed the words of Christ on the Cross when he begged God to forgive those who were killing him.  Like any human being in that situation he would have been absolutely terrified, but he never once denied his faith in order to save his earthly life.
It's not easy to talk about our faith to others.  We can feel embarrassed, afraid, and even silly.  But thankfully the UK is not like the world St Stephen lived in.  It is a place where, despite some arguments to the contrary, people are generally free to talk openly about their faith.  We must not be afraid to use this freedom, but to do it sensibly and proportionately.  Our world needs a message of love, mercy and peace; a message that was so profoundly illustrated in the words and actions of St Stephen just before his death.  We can give the world hope with our message; a message that comes in the shape of one man….Jesus Christ.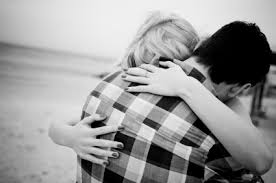 The word 'compatible' comes from the Latin word 'compati' which means: 'to suffer with'.

In marriage we are called to sacrifice our entire being as well as our own desires for the good of our spouse.

We are also called to walk the path of suffering with them whenever necessary; to be a constant, loyal and faithful friend and companion through the trials and challenges of life.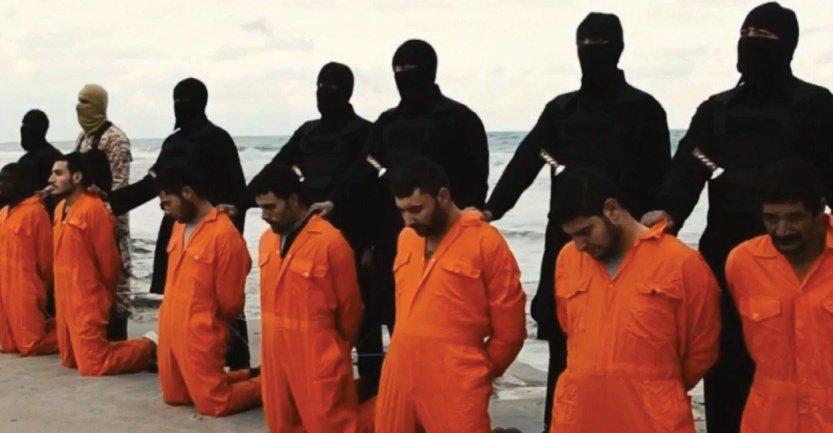 I am astonished and no less disappointed to see that few of the major UK news outlets have covered yesterday's House of Commons vote, when MPs voted 278 – 0 in favour of declaring ISIS/Daesh atrocities against Christians and Yazidis as genocide. 







If the Holocaust were to occur today, would the media recognise the atrocity and label it as genocide?  If the massacre of Srebrenica were to occur today, would the media recognise the suffering people of the city and label it as genocide?  And what about Rwanda in 1994?  Would today's media be prepared to state that this is genocide?







As I write I see that the Guardian, the Telegraph and Reuters are all at least now covering the story.  But still no BBC, no ITV, and no Sky News coverage among many others.  These outlets are no better than the Conservative government which has to date epically failed to declare the murder and violence wrought by ISIS as genocide.







Is it fear?  Is it an anti-Christian mentality?  Who knows?  But one thing is certain, if genocide isn't news we might as well all pack up and head for the hills.

0

/