Shopping Cart
Your Cart is Empty
There was an error with PayPal
Click here to try again
Thank you for your business!
You should be receiving an order confirmation from Paypal shortly.
Exit Shopping Cart
Calling Scotland's 841,000 Catholics to unite as one voice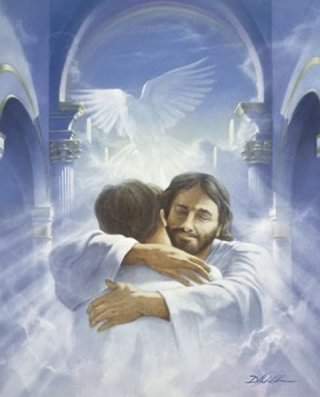 From today's Gospel acclamation (cf. Jn 6:63,68):
'Alleluia, alleluia!
Your words are spirit, Lord, and they are life;
you have the message of eternal life.
Alleluia!'
The Word of God is 'life'.  We can find the very essence of life itself by immersing ourselves in Sacred Scripture. 
Jesus carries with him the message of eternal life.  He came so that we may be saved.  He died so that we may have life.  Death no longer has any hold over us.  We will live forever and we must make our choice as to where we will spend eternal life.  Our choice simply has to be this: with Jesus in the heavenly kingdom.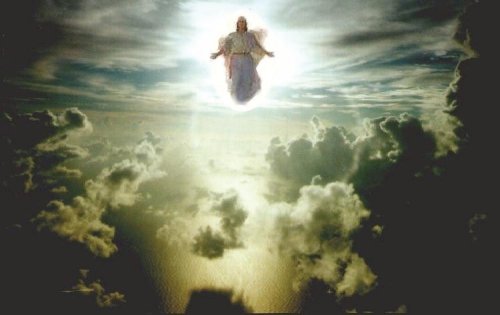 From today's Gospel (Luke 21:20-28):
'And then they will see the Son of Man coming in a cloud with power and great glory. When these things begin to take place, stand erect, hold your heads high, because your liberation is near at hand.''
What an awesome thought!  Jesus coming to earth on a cloud to liberate those who have been chosen! 
Remember, it is our duty to become holy.  That is, to love God and love our neighbour, to obey the Commandments and spend time in prayer to Jesus, so that we may be part of that group of chosen people. 
Remember, many are called but few are chosen….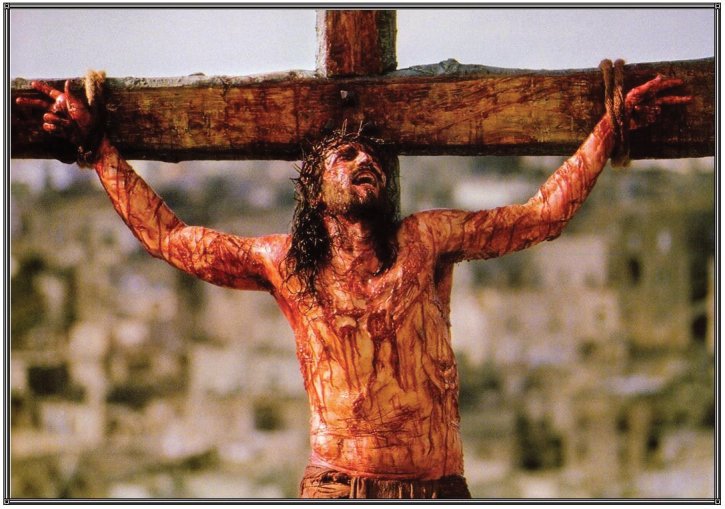 From today's Gospel (Luke 21:12-19)
'You will be hated by all men on account of my name, but not a hair of your head will be lost. Your endurance will win you your lives.''
Jesus, in today's Gospel, gives us another warning.  This time he speaks of how we will be persecuted in his name and that even close family members will betray us!  Some of us may even be put to death!  Yet, our all-loving God tells us that, despite this, not one single solitary hair on our heads will be lost.  Not one hair. 
We should never fear preaching the Good News and preaching about Jesus.  God became man to save us all!  Not just one or two but all of us!  Yet not everyone appreciates this. 
Our task is to tell people of this great love and to tell them that not one hair on their head will be lost; that they too can be saved through the love of Christ crucified.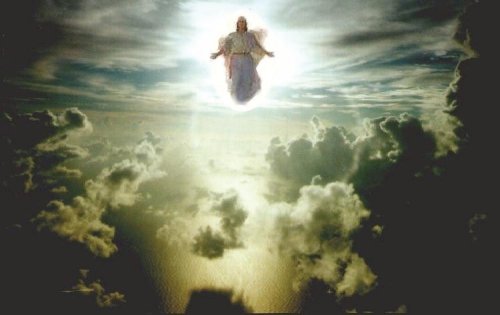 Taken from the Catechism of the Catholic Church
What happens when we die?
1021 Death puts an end to human life as the time open to either accepting or rejecting the divine grace manifested in Christ. The New Testament speaks of judgment primarily in its aspect of the final encounter with Christ in his second coming, but also repeatedly affirms that each will be rewarded immediately after death in accordance with his works and faith. The parable of the poor man Lazarus and the words of Christ on the cross to the good thief, as well as other New Testament texts speak of a final destiny of the soul -a destiny which can be different for some and for others.
1022 Each man receives his eternal retribution in his immortal soul at the very moment of his death, in a particular judgment that refers his life to Christ: either entrance into the blessedness of heaven-through a purification, or immediately, or immediate and everlasting damnation.
At the evening of life, we shall be judged on our love.
The Second Coming
1038 The resurrection of all the dead, "of both the just and the unjust," will precede the Last Judgment. This will be "the hour when all who are in the tombs will hear [the Son of man's] voice and come forth, those who have done good, to the resurrection of life, and those who have done evil, to the resurrection of judgment." Then Christ will come "in his glory, and all the angels with him .... Before him will be gathered all the nations, and he will separate them one from another as a shepherd separates the sheep from the goats, and he will place the sheep at his right hand, but the goats at the left.... and they will go away into eternal punishment, but the righteous into eternal life."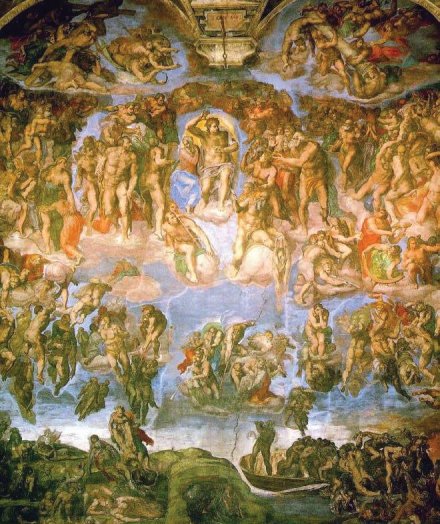 Michelangelo's Last Judgement in the Sistine Chapel
From today's Gospel (Luke 21:5-11):
'And when you hear of wars and revolutions, do not be frightened, for this is something that must happen but the end is not so soon.' Then he said to them, 'Nation will fight against nation, and kingdom against kingdom. There will be great earthquakes and plagues and famines here and there; there will be fearful sights and great signs from heaven.''
The end of the world….it's a frightening thought isn't it??  Yet it is not a day to fear.  In fact it's a day to rejoice because it is on that day that, God willing, we will be at one with the Father. 
The fear we have when we think about the end of the world is a fear of pain, of suffering, and of loss.  What pain will I have to endure when it comes?  What will I have to suffer before it all ends?  Am I going to lose all of my family and friends? 
These are all earthly fears, yet, we are not of this world.  We are made in the image of God, for God.  We belong elsewhere.  It doesn't mean our time on this earth is invaluable; far from it!  Our time on earth is absolutely precious.  Why else would God put us here?? 
Our time here on earth is an opportunity to grown in faith, to develop our knowledge of God, and to take as many people as we can on that journey of faith with us.  As we do this, we grow in love of God and we grow in love of our neighbour. 
Ultimately, we are trying to be as holy as we can be!!  Be holy, that is our task and it is something we must never lose sight of. 
If we aim to be holy then everything else will just slot into place. 
If we aim to be holy then Jesus will find us and take us home on that last day.
From today's Gospel (Luke 19:41-44):
'Yes, a time is coming when your enemies will raise fortifications all round you, when they will encircle you and hem you in on every side; they will dash you and the children inside your walls to the ground; they will leave not one stone standing on another within you – and all because you did not recognise your opportunity when God offered it!''
Jesus' warning for the city of Jerusalem is a serious one.  He speaks about death and destruction.  No building will be left standing and all people, including children, will be dashed.  But why all this?  Why is Jesus our loving Saviour telling us about these terrible things?  Can't he just make it go away??
We have free will, and the best use of that free will is to love and trust in God.  We have every opportunity to open ourselves to God yet, each time we turn from him, we are opening ourselves up to sin and opening up to the devil's ways and this will inevitable bring death and destruction.  The devil will pounce on every opening to bring about bad things for us; things that will eat away at our relationship with the Creator.
So Jesus, in his warning, is telling the people of Jerusalem what sin will bring to the city.  Yet we have the chance to avoid this death and destruction by loving God and trusting completely in His divine plan for each one of us.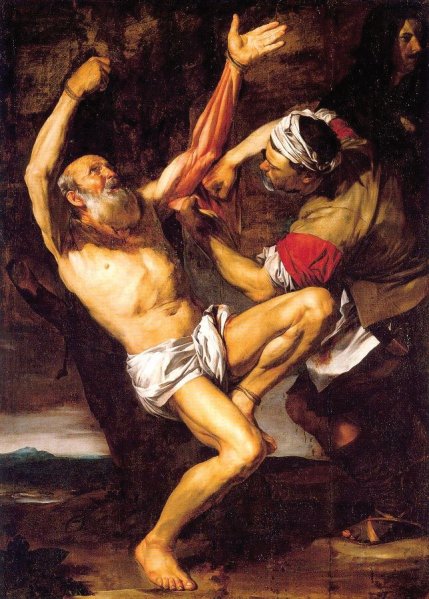 St Bartholomew was skinned alive for his faith
From today's reading (2 Maccabees 7:1,20-31)
'I do not know how you appeared in my womb; it was not I who endowed you with breath and life, I had not the shaping of your every part. It is the creator of the world, ordaining the process of man's birth and presiding over the origin of all things, who in his mercy will most surely give you back both breath and life, seeing that you now despise your own existence for the sake of his laws.''
'I implore you, my child, observe heaven and earth, consider all that is in them, and acknowledge that God made them out of what did not exist, and that mankind comes into being in the same way.  Do not fear this executioner, but prove yourself worthy of your brothers, and make death welcome, so that in the day of mercy I may receive you back in your brothers' company.''
The great faith shown by the woman in these passages is quite incredible.  She had already witnessed the execution of six of her seven sons.  Now, the youngest was also preparing to die.  The king tried to appeal to the boy and to the mother, stating that he would spare the boy's life but only if the boy abandoned the traditions of his ancestors.  This was not something the boy was prepared to do and his mother, driven by the sureness of faith, uttered the words in the above passages.
This woman shows complete trust in God; the same God who gave life to her children and who shaped each of them in her womb.  She encourages her son to observe both heaven and earth and acknowledge that God made it all from nothing.  She encourages him to consider that mankind came into being in the same way.  She even tells him not to fear the executioner but to welcome death as it will lead to their family being reunited once again in heaven, subject to the mercy of God.  What faith! 
Death has no hold over us.  It's that simple.  This woman knew that death was not the end and that God in His mercy would not let her sons be lost forever.  Rather, He would let them live on in His kingdom. 
Consider this story as a parallel to the countless martyrs who have died for their faith over the years.  Even to this day people are dying for their faith, refusing to renounce what they truly believe in; refusing to renounce their God.  Why?  Through love of God and in the certain knowledge that death is not the end….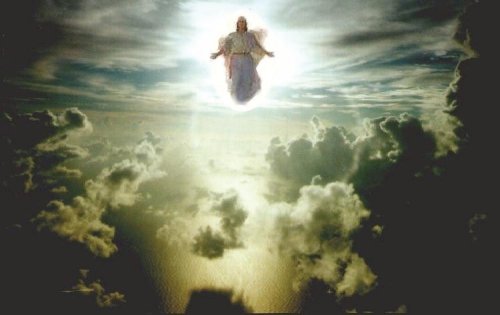 From today's Gospel (Luke 17:20-25)
'Asked by the Pharisees when the kingdom of God was to come, Jesus gave them this answer, 'The coming of the kingdom of God does not admit of observation and there will be no one to say, "Look here! Look there!" For, you must know, the kingdom of God is among you.'
He said to the disciples, 'A time will come when you will long to see one of the days of the Son of Man and will not see it. They will say to you, "Look there!" or, "Look here!" Make no move; do not set off in pursuit; for as the lightning flashing from one part of heaven lights up the other, so will be the Son of Man when his day comes. But first he must suffer grievously and be rejected by this generation.''
Be in no doubt, Jesus Christ is going to return to earth on the Day of Judgment.  And as Jesus says, "Make no move".  We do not need to travel anywhere to find him when that day comes.  He will find each and every one of us so that we can be rightly judged based on our lives and how we have followed the Commandments of God and how we have loved each other.  There will be no hiding place for anyone.  We will all stand before the Father whereupon our eternal fate will be decided.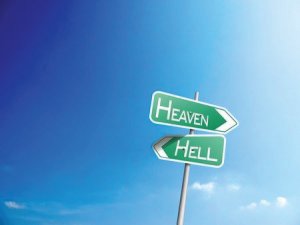 From today's reading (Wisdom 2:23-3:9)
'God made man imperishable,
he made him in the image of his own nature;
it was the devil's envy that brought death into the world,
as those who are his partners will discover.
But the souls of the virtuous are in the hands of God,
no torment shall ever touch them.'
This reading gives a perfect insight into our world.  It tells us that we were all imperishable before; that God made us perfect, eternal, and yet we have succumbed to the devil's envy and turned to the devil's ways.
For people without faith or for those who perhaps struggle with faith this can seem like the stuff of fairytales or perhaps even plain nonsense. 
But the truth is, this is not nonsense.  In fact it gets to the core of our very being.  We are made for eternity.  And we will live for eternity.  But the devil with his sinful ways has given us an alternative when it comes to eternity; the eternal fire of hell. 
Where do you want to be?  Do you want to be among the virtuous and in the hands of God?  Or do you want to be with the devil, living in torment for eternity?
It's a stark choice and there is no easy way of putting it.  It's the biggest decision you will ever make; of that there is no doubt.  We would do well to choose very wisely and with the grace of wisdom there can only ever be one winner....
From today's reading (Romans 14:7-12):
'It is to God, therefore, that each of us must give an account of himself.'
There is no hiding from God.  Fact!
Each and every one of us will have to stand before God and account for our lives, comparing the way we have lived against the Commandments and the life of Jesus.
If we use the benchmark of the Commandments and of the life of Christ, how would we compare if we were to stand before the Creator today? 
/