Shopping Cart
Your Cart is Empty
There was an error with PayPal
Click here to try again
Thank you for your business!
You should be receiving an order confirmation from Paypal shortly.
Exit Shopping Cart
Calling Scotland's 841,000 Catholics to unite as one voice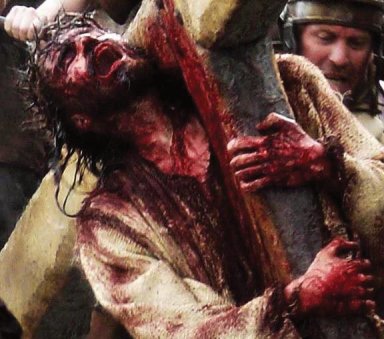 Suffering.  It's a nasty thought.  Nobody wants to suffer, whichever form that suffering may take.
But do we have to suffer?  And do we have to embrace our suffering?  Today's world suggests suffering is a bad thing and is to be avoided at all costs.  Nobody should have to suffer; we should be free from any suffering. 
The Christian view is, as we will discover, quite different.  Let us first consider this text from St Peter:
'My dear people, you must not think it unaccountable that you should be tested by fire. There is nothing extraordinary in what has happened to you. If you can have some share in the sufferings of Christ, be glad, because you will enjoy a much greater gladness when his glory is revealed. It is a blessing for you when they insult you for bearing the name of Christ, because it means you have the Spirit of glory, the Spirit of God resting on you....If anyone of you should suffer for being a Christian, then he is not to be ashamed of it; he should thank God that he has been called one.' (1 Peter 4:12-16)
St Peter tells us to embrace our suffering.  We are to be glad of our suffering because we 'will enjoy a much greater gladness when his [Christ's] glory is revealed.'  So our suffering, suggests Peter, will not be without reward.
Let us also consider St Paul in his second letter to the Corinthians:
'When we suffer for Jesus, it works out for your healing and salvation. If we are treated well, given a helping hand and encouraging word, that also works to your benefit, spurring you on, face forward, unflinching. Your hard times are also our hard times.  When we see that you're just as willing to endure the hard times as to enjoy the good times, we know you're going to make it, no doubt about it.' (2 Corinthians 1:6-7)
So, we are going to 'make it' if we endure the hard times as much as we enjoy the good times.  And our suffering for Jesus will assist us in our healing and salvation. 
So, rewards, healing, and salvation; so far so good!
Now what about Jesus himself, what did he say about suffering?  Well, perhaps his most well know reference is this beatitude:
'Happy are you when people abuse you and persecute you and speak all kinds of calumny against you on my account. Rejoice and be glad, for your reward will be great in Heaven; this is how they persecuted the prophets before you.' (Matthew 5:11-12)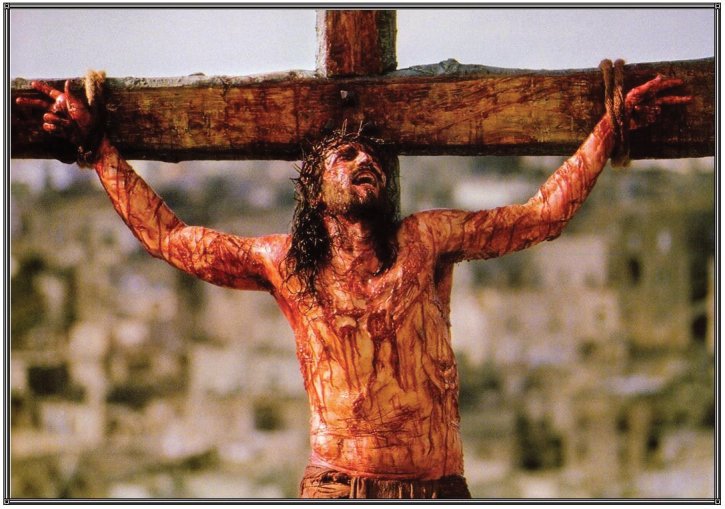 The Cross: a sign of pain and suffering; but also a sign of reconciliation and salvation 
We also have the following examples of Jesus speaking about our need to suffer:
Matthew 10:38 - Jesus said, "he who does not take up his cross and follow me is not worthy of me."
Matthew 16:24; Mark 8:34 - Jesus said, "if any man would come after me, let him deny himself and take up his cross and follow me."
Luke 14:27 - Jesus said, "whoever does not bear his own cross and come after me, cannot be my disciple."
There is no getting away from it.  Jesus himself says we have to take up our cross.  And what is the cross?  It is a sign of suffering and pain; yet it is also a sign of reconciliation and salvation.  So through our pain and suffering comes a deep spiritual cleansing and salvation.
Add to this the words of Our Lady at Fatima who asked the three shepherd children, "Do you wish to offer yourselves to God, to endure all the suffering that He may please to send you, as an act of reparation for the sins by which He is offended, and to ask for the conversion of sinners?"  Once the children had said yes, Our Lady responded, "You will have to suffer a lot, but the grace of God will be your comfort."  
The need for suffering in our Christian faith is in no doubt.  To seek freedom from suffering contrary to the Will of God is not going to help us to eternal life.  We need to accept suffering as part of God's Will and trust in His infinite mercy.  That is what the three little children of Fatima did.  That is what St Peter and St Paul did.  That is what Jesus himself had to do.  And now he is asking us to do the same.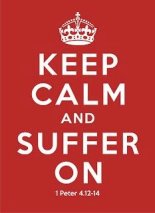 /