Shopping Cart
Your Cart is Empty
There was an error with PayPal
Click here to try again
Thank you for your business!
You should be receiving an order confirmation from Paypal shortly.
Exit Shopping Cart
Calling Scotland's 841,000 Catholics to unite as one voice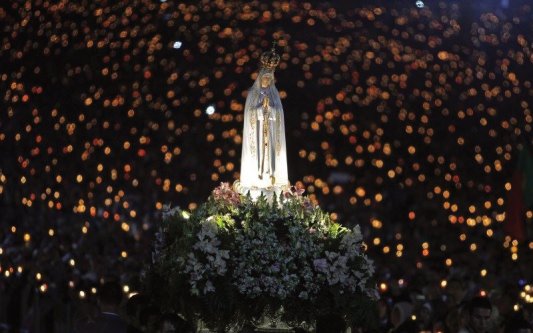 This, brothers and sisters, is our faith. 
These images from Fatima show the world what it means to be Catholic.  Why not share them with others and show them the deep sense of unity and love that exists in the Church; a Church that is open to all.
And as the month of Mary approaches, why not consider joining in the First Saturday Devotion to the Immaculate Heart of Mary?  You can find out more by clicking
here
.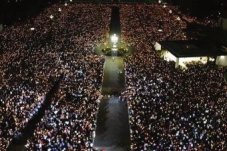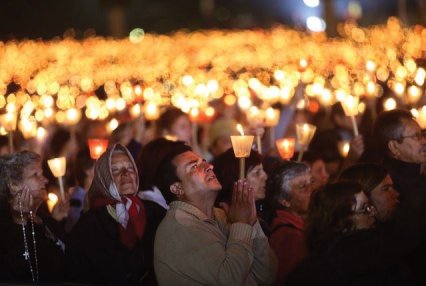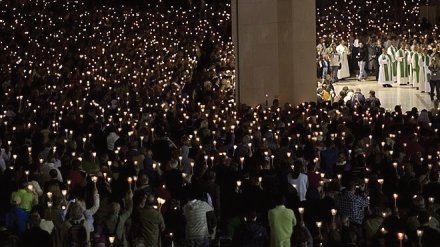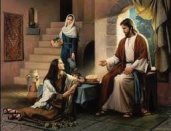 Today's Gospel: (John 12: 1-11)
'Six days before the Passover, Jesus went to Bethany, where Lazarus was, whom he had raised from the dead. They gave a dinner for him there; Martha waited on them and Lazarus was among those at table. Mary brought in a pound of very costly ointment, pure nard, and with it anointed the feet of Jesus, wiping them with her hair; the house was full of the scent of the ointment. Then Judas Iscariot – one of his disciples, the man who was to betray him – said, 'Why wasn't this ointment sold for three hundred denarii, and the money given to the poor?' He said this, not because he cared about the poor, but because he was a thief; he was in charge of the common fund and used to help himself to the contributions. So Jesus said, 'Leave her alone; she had to keep this scent for the day of my burial. You have the poor with you always, you will not always have me.'
Meanwhile a large number of Jews heard that he was there and came not only on account of Jesus but also to see Lazarus whom he had raised from the dead. Then the chief priests decided to kill Lazarus as well, since it was on his account that many of the Jews were leaving them and believing in Jesus.'
It's hard to imagine what went through Jesus' mind as he sat at table in the home of his friend Lazarus.  He was just days from that most horrific persecution, when his detractors would finally have their wicked way with him and he would be hung on a cross and left to die.  Yet here he is, sitting with his friend while the busy Martha scurries about waiting on them, and the more relaxed Mary pours an expensive fragrance over his feet.
The question often arises: are you a Martha or are you a Mary?  Would you be too busy rushing around to appreciate the King in your presence, or would you recognise him immediately and desire to be at his side?  Martha's role in this episode is not without purpose.  Her waiting on the Lord is a noble act and one deserving of praise.  Mary's actions are quite different.  There is something quite beautiful about the simplicity of Mary making a beeline for Jesus with the jar of expensive ointment.  Her focus is not so much to make everything perfect for Jesus as seems to be the case with Martha.  Rather, Mary's focus is to simply be by his side and spoil him with gifts. 
Mary simply wanted to be close to Jesus and to show him how much she loved him.  Martha undoubtedly loved Jesus too and she spent considerable effort in order to show this love.  But she didn't get close enough to him.  Perhaps she kept what she thought was a 'respectful' distance, only periodically getting close in order to serve him his meal.  But Jesus doesn't just want us to flit in and out of his life.  He wants something more concrete.  He wants the closeness shown by Mary.  If we are busy running around we perhaps forget the most important thing when it comes to our faith.  That is, being close to Jesus.  There is no need for a respectful distance.  While Jesus is a King, he is a King with a difference.  Unlike the many Kings and Queens of our world, Jesus does not care for pomp and ceremony in order for his people to get close to him.  He is accessible 24/7 and he wants all people to come to him, from the lowest of the low to the greatest.  We are all his children.
This Holy Week, think about your relationship with Jesus and how you can develop it for the better.  Don't get too caught up in the chores of the day at the expense of spending some time with Jesus, and be careful not to fall into the trap of thinking that Jesus isn't accessible to you.  He is right there by your side, right now!  So stop and talk to him.  Tell him what you think of him; tell him all your joys as well as your troubles and difficulties.  And if you haven't been to Mass for a while, consider coming back to be in the presence of Jesus in the Eucharist, where he is truly present…. body, blood, soul and divinity. 
Jesus loves you more than anyone else and he just wants a little love back.  So give him it.  Be more Mary.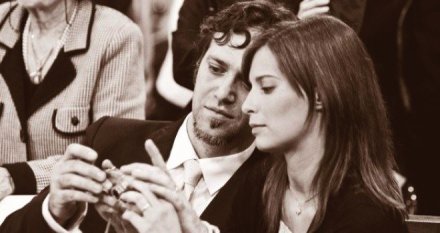 Enrico and Chiara Petrillo
If you haven't yet read the story of Chiara Corbella Petrillo and her husband Enrico then now is perhaps a good time for you to compose yourself and prepare to be blown away.  Because what this couple had to endure is perhaps the most difficult, most tragic situation anyone could imagine.  Yet, in spite of this, they found great joy, peace and hope.  Why?  Because of their unconditional faith in God; because of their trust in His infinite love for every single human being He created; and because of their eternal perspective on all matters of life. 
So, rather than give the entire story away, I will leave you to read it and digest it, and perhaps spend a little time meditating on the faith exhibited by these two extraordinary people and consider if you too could exhibit such strength of faith.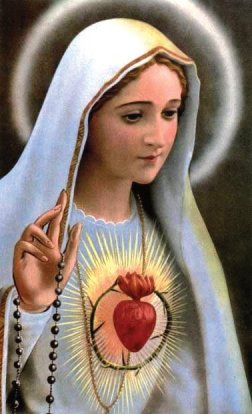 The First Saturday Devotion to the Immaculate Heart of Mary is an incredibly rich, and ultimately rewarding, devotion to Our Blessed Mother Mary. 
Please try to participate in this most incredible act of devotion and allow Jesus to pour his abundant graces upon you.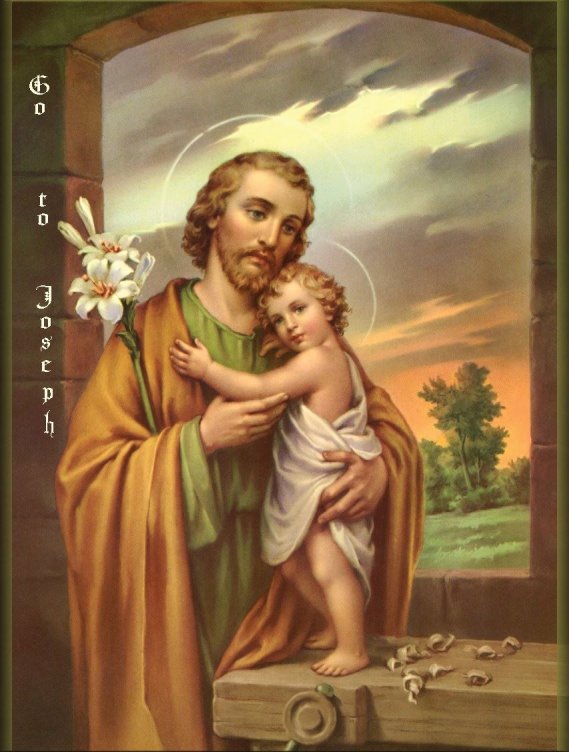 As we celebrate the Solemnity of St Joseph Scots Catholic is kickstarting a year of prayer for Catholic fathers. 
Our aim is to discover what it truly means to be a Catholic father and the role we play in the lives of our families and wider society.
And what better day to kick things off than the solemnity of St Joseph, step-father to Jesus Christ?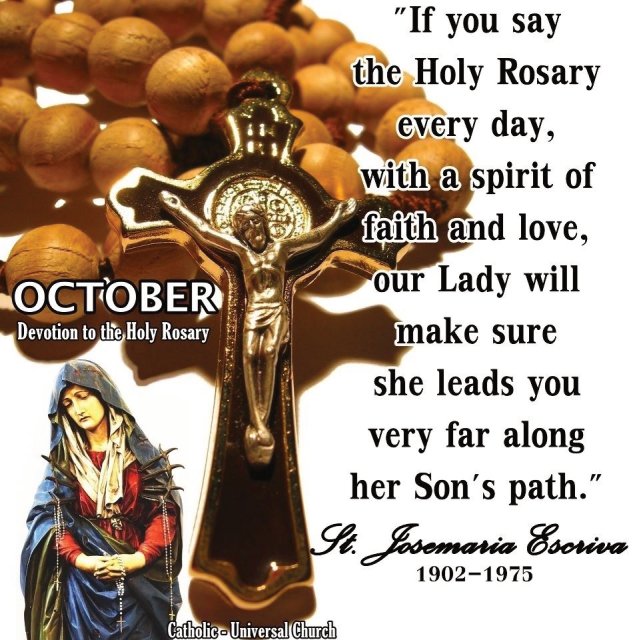 While we should always strive to say the Rosary as often as we can (daily if possible) it is not always so easy to do.  Thankfully the Church gives us the month of October to get our act together!
The month of October is the month of the Holy Rosary and must be seen as an opportunity to develop our knowledge of this most precious devotion and to develop our relationship with Jesus, our Saviour, and Mary, our mother.  Personally, I cannot overstate the graces received as a result of saying the Rosary.  It genuinely works miracles.
If you don't know what the Rosary is or are unsure how to say it, then look no further than our own brief introduction to walk you through the devotion.  You can find it by
clicking this link
.
Please consider picking up your Rosary beads today and enjoy taking the hand of your mother and journey with her as you contemplate the mysteries of her Son's life.  The graces will soon begin to flow....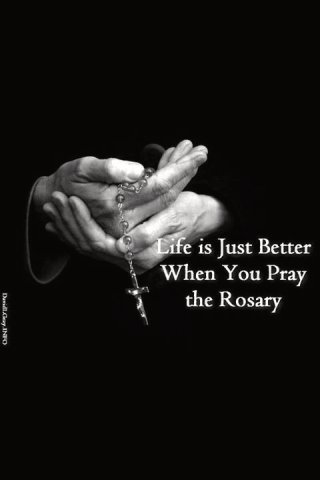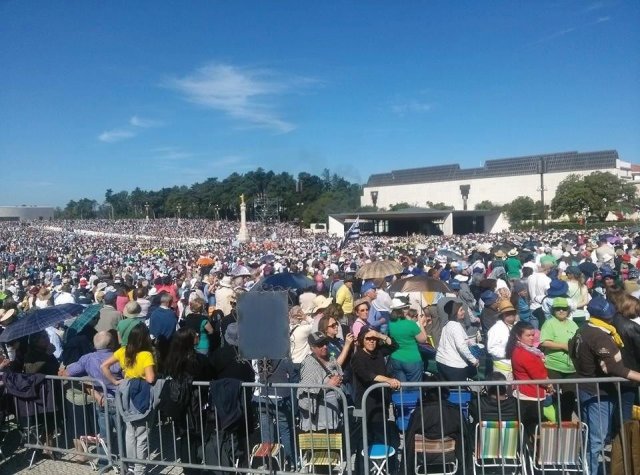 Sheep following the Good Shepherd in Fatima today
From today's Gospel (John 10:22-30):
'The sheep that belong to me listen to my voice;
I know them and they follow me.
I give them eternal life;'
In today's Gospel Jesus is once again emphasising the great gift he has given us: the gift of himself so that we may have eternal life.  Jesus was crucified, died and rose again to save us from sin and to show us that he really is the Son of God.  Those who listen to him and believe in him are truly blessed.  Look at St Paul who, on the road to Damascus where he fully intended to persecute Christians, was met by Christ and suddenly realised that he was wrong to deny the Christian faith.  In that moment St Paul became one of Christ's sheep and was granted the gift of eternal life. 
Do we consider ourselves sheep belonging to Christ?  Are we prepared to listen to his voice and follow him? 
We are so blessed to have so many ways to interact with Jesus.  We have the glory of Holy Mass, we have prayers and devotions, we have the Word of God, and we have simple quiet time in the presence of Jesus, especially in the Blessed Sacrament.  These are all opportunities to interact with Jesus and to listen to his voice. 
Listen and follow….two simple acts of witness to Christ.  We are asked today to listen to Jesus and to follow him and in so doing we may be blessed with the gift of eternal life.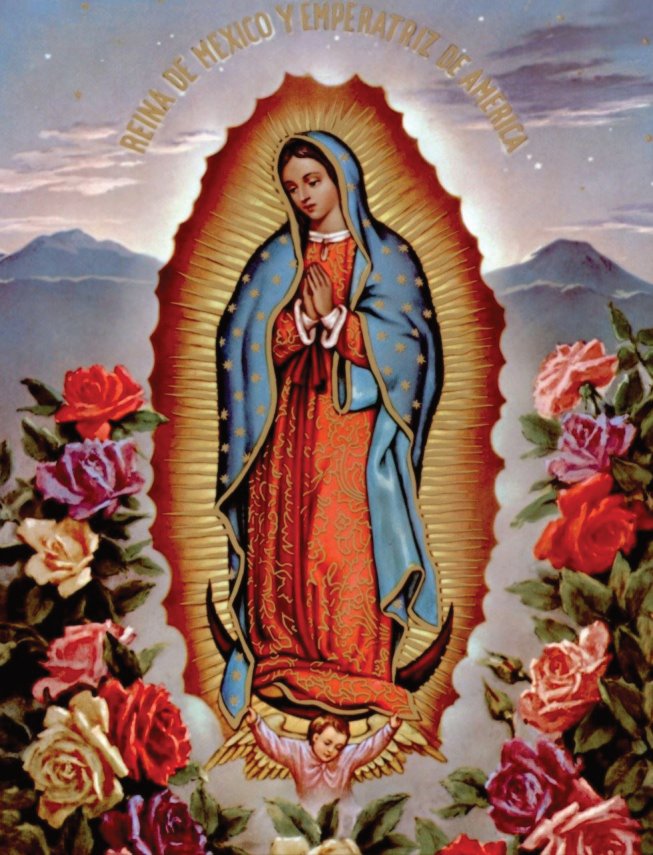 Today's Gospel (Luke 1:26-38):
(please note this is the Gospel spoken during Mass in the Americas today, in honour of Our Lady of Guadalupe. It is a different Gospel passage from the one for the UK today)
'The angel Gabriel was sent by God to a town in Galilee called Nazareth, to a virgin betrothed to a man named Joseph, of the House of David; and the virgin's name was Mary. He went in and said to her, 'Rejoice, so highly favoured! The Lord is with you.' She was deeply disturbed by these words and asked herself what this greeting could mean, but the angel said to her, 'Mary, do not be afraid; you have won God's favour. Listen! You are to conceive and bear a son, and you must name him Jesus. He will be great and will be called Son of the Most High. The Lord God will give him the throne of his ancestor David; he will rule over the House of Jacob for ever and his reign will have no end.' Mary said to the angel, 'But how can this come about, since I am a virgin?' 'The Holy Spirit will come upon you' the angel answered 'and the power of the Most High will cover you with its shadow. And so the child will be holy and will be called Son of God. Know this too: your kinswoman Elizabeth has, in her old age, herself conceived a son, and she whom people called barren is now in her sixth month, for nothing is impossible to God' 'I am the handmaid of the Lord,' said Mary 'let what you have said be done to me.' And the angel left her.'
Today we celebrate the feast of Our Lady of Guadalupe.  And how fitting we should have this Gospel passage!  Our Lady of Guadalupe is, after all, Protectress of the Unborn. 
Each and every child conceived today is - like Jesus in the passage above - a miracle of God.  We are all created by God, for God.  Therefore, every child deserves the respect of all mankind.  How many little miracles do not see the light of day in our world?  Today we must pray, and pray hard, for an end to abortion.  Our Lady of Guadalupe is the key to undoing the evil of abortion and we must direct our prayers through her, to God. 
Today, in a spare moment, please say at least one Hail Mary through the intercession of Our Lady of Guadalupe for an end to abortion.  We have already seen numerous abortion clinics close across the United States in the last year or so and we have witnessed an unprecedented show of support for life through the European 'One of Us' campaign which amassed 1.8 million signatures across the continent.  We also have the recent rejection of the Estrela Report in the European Parliament, providing further evidence that life is winning! 
But we must not rest.  There are still millions of innocent little miracles dying each and every day throughout the world for no good reason.  Please, please, say that Hail Mary today.  The miracle of life is so precious.  It's a gift we are all blessed to have received.  Why then should we deny it to others….?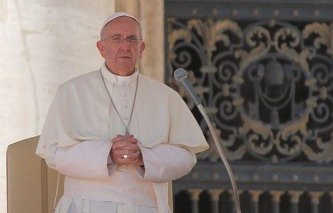 'Jesus left us his mother to be our mother. Only after doing so did Jesus know that "all was now finished" (Jn 19:28).
At the foot of the cross, at the supreme hour of the new creation, Christ led us to Mary.'
Pope Francis
Here is what Pope Francis says about Mary:
'With the Holy Spirit, Mary is always present in the midst of the people. She joined the disciples in praying for the coming of the Holy Spirit (Acts 1:14) and thus made possible the missionary outburst which took place at Pentecost. She is the Mother of the Church which evangelizes, and without her we could never truly understand the spirit of the new evangelization.
Jesus left us his mother to be our mother. Only after doing so did Jesus know that "all was now finished" (Jn 19:28).
At the foot of the cross, at the supreme hour of the new creation, Christ led us to Mary.
"…Christ dwelt for nine months in the tabernacle of Mary's womb. He dwells until the end of the ages in the tabernacle of the Church's faith. He will dwell forever in the knowledge and love of each faithful soul". Blessed Isaac of Stella
As she did with Juan Diego, Mary offers them maternal comfort and love, and whispers in their ear: "Let your heart not be troubled… Am I not here, who am your Mother?"
We implore her maternal intercession that the Church may become a home for many peoples, a mother for all peoples, and that the way may be opened to the birth of a new world.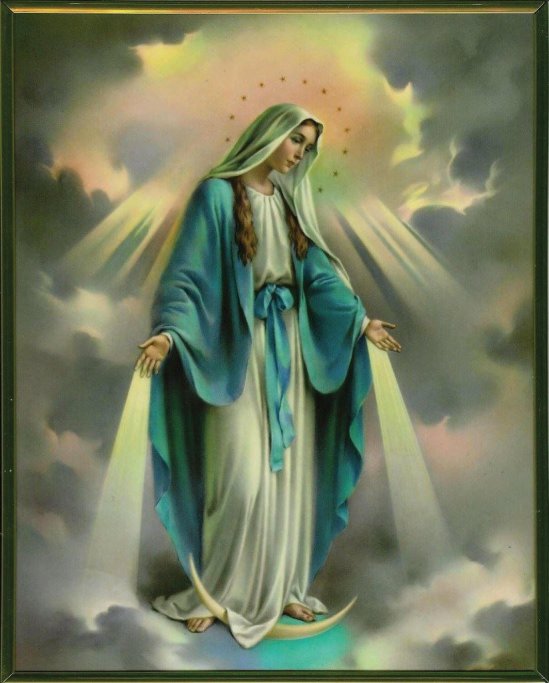 With Mary we advance confidently towards the fulfilment of this promise, and to her we pray:
Mary, Virgin and Mother,
you who, moved by the Holy Spirit,
welcomed the word of life
in the depths of your humble faith:
as you gave yourself completely to the Eternal One,
help us to say our own "yes"
to the urgent call, as pressing as ever,
to proclaim the good news of Jesus.
Filled with Christ's presence,
you brought joy to John the Baptist,
making him exult in the womb of his mother.
Brimming over with joy,
you sang of the great things done by God.
Standing at the foot of the cross
with unyielding faith,
you received the joyful comfort of the resurrection,
and joined the disciples in awaiting the Spirit
so that the evangelizing Church might be born.
Obtain for us now a new ardour born of the resurrection,
that we may bring to all the Gospel of life
which triumphs over death.
Give us a holy courage to seek new paths,
that the gift of unfading beauty
may reach every man and woman.
Virgin of listening and contemplation,
Mother of love, Bride of the eternal wedding feast,
pray for the Church, whose pure icon you are,
that she may never be closed in on herself
or lose her passion for establishing God's kingdom.
Star of the new evangelization,
help us to bear radiant witness to communion,
service, ardent and generous faith,
justice and love of the poor,
that the joy of the Gospel
may reach to the ends of the earth,
illuminating even the fringes of our world.
Mother of the living Gospel,
wellspring of happiness for God's little ones,
pray for us.
Amen. Alleluia!'
/