Shopping Cart
Your Cart is Empty
There was an error with PayPal
Click here to try again
Thank you for your business!
You should be receiving an order confirmation from Paypal shortly.
Exit Shopping Cart
Calling Scotland's 841,000 Catholics to unite as one voice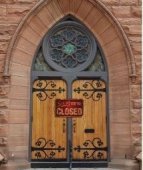 Archbishop Tartaglia, writing in this month's Flourish Newspaper, has confirmed that the preliminary phase of the process of planning for future parish provision is now complete.
The Archbishop said that he has "not found this reflection simple or easy" but feels that the preliminary phase was "successful in highlighting the challenge that faces us to make our parish communities sustainable into the future and in initiating a diocesan conversation about the issues involved."
The Archbishop suggests five questions for consideration:
1. Where are the people?
2. How many parishes do we need?
3. How many churches can we support?
4. How many priests and deacons will there be?
5. What kind of communities do we want?
While many people may be nervous about the future of their own parish in all of this there have been some encouraging words coming out of the latest meeting of the Council of Priests on 11th June.  The Council stated that it had "little appetite for a detailed plan of parish mergers or closures based on [the] current deanery configuration" and, as a result, "an approach based on clustering parishes may be more realistic and may bear better results."
While this doesn't necessarily mean there won't be mergers or closures in the years ahead, the words will offer much encouragement to parishes on the fringes who may have feared the sound of the wrecking ball coming up the street.
The Archbishop has confirmed that he now sees the planning process moving forward according the following strategy:
1. Solving issues of parish provision that require attention in the short term according to the dispositions of Canon Law
2. Finding suitable priests from wherever to provide pastoral care of the parish communities which we have
3. Proposing to parishes and deaneries the method of clustering as a new step towards preparing for future new communities – as soon as possible, therefore, a project of possible parish clusterings will be offered for consideration."
The Archbishop summed up his report by saying: "Evangelisation remains our one and only mission.  The spirit of the age is inimical to evangelisation but paradoxically also calls for it.  These are undoubtedly testing times for the Church.  In these circumstances, we need always to look with the eyes of faith to Jesus who tells us that we must not be afraid and who calls us to trust in him."
One thing is certain, this is not simply about the lack of priests.  It is also about the lack of numbers attending Mass and getting involved in the life of the parish and the wider community.  This, in turn, creates an economic imbalance meaning certain parishes cannot sustain themselves and they quickly become a drain on the provisions of the Archdiocese. 
Yes, it is crucially important that we pray hard for vocations to the priesthood and it is important that we are not afraid to encourage our young men to seriously consider this vocation.  But similarly, we need to be out there selling the faith to people and encouraging them to enter into a relationship with Jesus Christ.  We need to take our duty to save souls seriously so that as many people as possible rely on the love, mercy, and compassion of the Catholic Church.  The Church that Christ promised to be with until the end of time.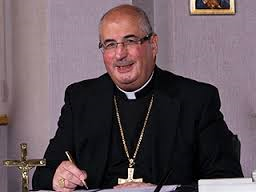 Archbishop Philip Tartaglia
Pope Francis has confirmed that Archbishop Philip Tartaglia's request for an auxiliary bishop has been granted. 
The Archbishop made the request following his health scare at the beginning of the year and it is expected the new auxiliary will be in place around Easter 2016. 
Archbishop Tartaglia has requested nominations for the new role and this process will continue until the end of the summer when the Apostolic Nuncio, Archbishop Antonio Mennini, will recommend three names to Rome.
Please remember to pray for all our clergy.
Catholic Answers' director of apologetics Tim Staples considers the question of women priests in the Catholic Church and reveals seven reasons why this is not possible.
The seven reasons are:
1. The Church has definitively declared it
2. The Church's constant Tradition for 2,000 years cannot err
3. The attitude of Christ
4. The practice of the Apostles
5. The permanent value of the attitude of Jesus Christ and the Apostles
6. The ministerial priesthood in the light of the mystery of Christ
7. The ministerial priesthood as illustrated by the mystery of the Church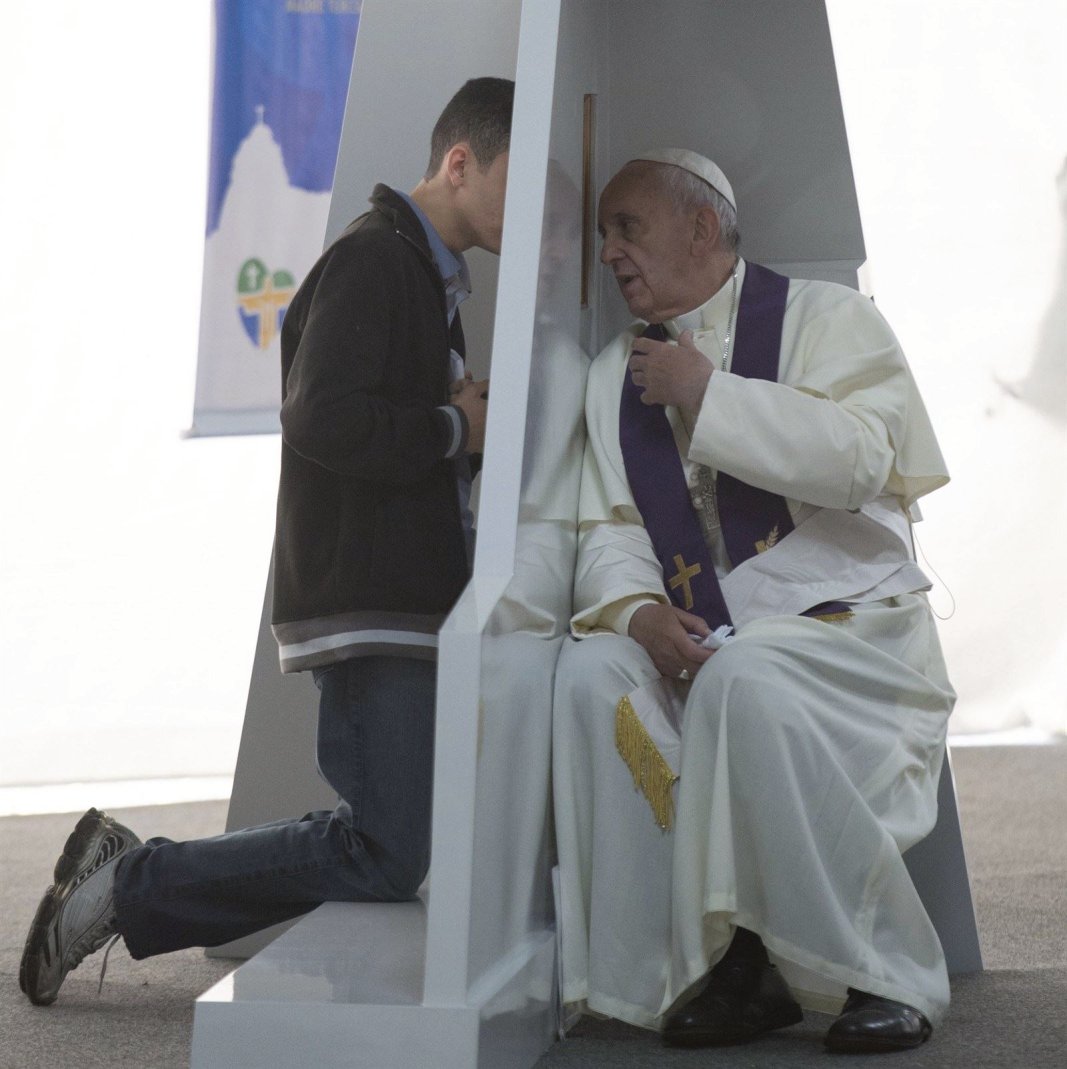 From Sunday's Gospel (John 20:19-31):
'The disciples were filled with joy when they saw the Lord, and he said to them again, 'Peace be with you.
'As the Father sent me,
so am I sending you.'
After saying this he breathed on them and said:
'Receive the Holy Spirit.
For those whose sins you forgive,
they are forgiven;
for those whose sins you retain,
they are retained.''
There is a lot to take on board from this week's Gospel story.  There are perhaps two important strands; the first is Jesus' gift of the Holy Spirit to his disciples, the second is Thomas'unbelief.
I would like to focus for a moment on the first of these. When Jesus breathes on the disciples and gives them the gift of the Spirit he also gives them a power; he delegates the power to forgive and retain sins.  It is here that the first priests of the Church receive the grace and the power to bring to us the Sacrament of Reconciliation.  And as Christ intended his priesthood and his Church to grow, this same power is attributed to each priest of the Church today. 
Could Jesus have simply said that all sins are forgiven and that there is no need to seek the assistance of a disciple or priest to hear Confessions?  Yes he could have.  He could quite easily have said this if he wanted.  But he didn't.  He wanted his children to come forward to reveal their wrongdoings and he wanted to hear them say that they were sorry.  We are all called to go forth to Confession and to reveal our sins and to ask God's forgiveness, a forgiveness He is always prepared to give us.  Even Pope Francis visits the confessional twice per month.
In this Gospel passage Christ institutes the beautiful Sacrament of Reconciliation.  He entrusts the Sacrament to his Church and to his priests. He then asks us to come forward to receive this great gift.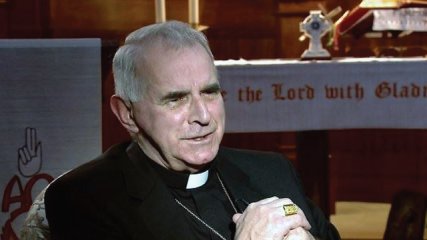 Pope Francis has formally accepted the resignation of Cardinal Keith O'Brien following a meeting between the two.
Cardinal O'Brien, who has been living a strictly private life since resigning in 2013 following allegations of sexual misconduct, will continue to live outside Scotland.
Archbishop Leo Cushley, successor to Cardinal O'Brien as Archbishop of St Andrews and Edinburgh has said: "I am confident...that the decision of the Holy Father is fair, equitable and proportionate."
The Archbishop went on to say he believed 'Cardinal O'Brien's behaviour distressed many, demoralised faithful Catholics and made the Church less credible to those who are not Catholic'.'"I therefore acknowledge and welcome his apology to those affected by his behaviour and also to the people of Scotland, especially the Catholic community," he said. "For my own part, I would like to express sorrow and regret to those most distressed by the actions of my predecessor. I also pay tribute to those who had the courage to come forward to speak to Archbishop Scicluna. I hope now that all of us affected by this sad and regrettable episode will embrace a spirit of forgiveness, the only spirit that can heal any bitterness and hurt that still remains."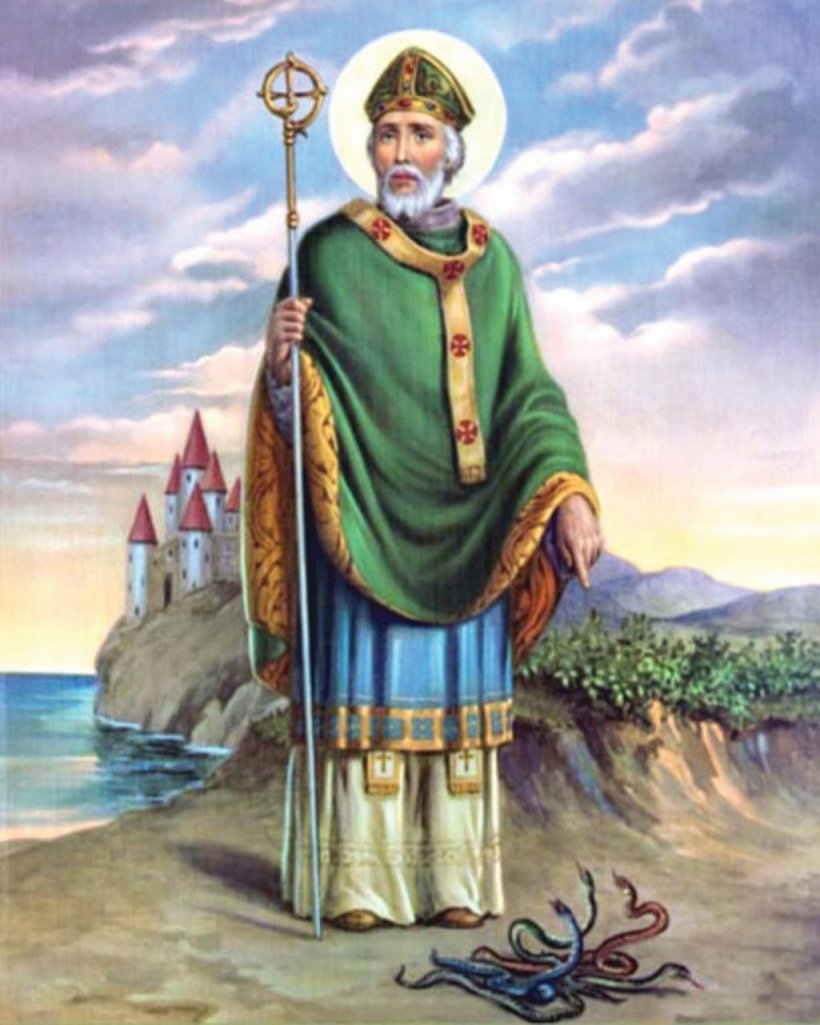 St Patrick, perhaps one of the most celebrated Saints in the world, was born in 387 in the little town of Kilpatrick near Dumbarton in Scotland.  He died in 461, aged 74, in Saul, Downpatrick, Ireland.
At the tender age of fourteen Patrick was taken from his family in Scotland to be a slave in Ireland, the country he would ultimately become patron saint of.  And it was during this time of captivity that he turned to God, praying fervently day and night and seeking the comfort of his heavenly Father.
At age twenty, Patrick had a dream in which he was told to go to the coast to escape his captors. He would heed this call, and by the grace of God some sailors picked him up and took him home to Scotland so that he could be reunited with his family.
However, he had another dream not long after, where he experienced the people of Ireland calling him back to them.  Not one to shy away from God's call, young Patrick once again set off, and it wasn't long before he set out on the road to the priesthood, eventually being ordained by the Bishop of Auxerre in France.  He returned to Ireland as a Bishop in 433 and settled in Slane, County Meath.  Patrick then preached the Gospel throughout Ireland for forty years, converting many to the Christian faith.  He worked many miracles throughout his life and he always put his love of God first in everything he did.  He was completely devoted to God and put all of his trust in Him. 
So what would St Patrick do today?  What would his reaction be to all of the excitement generated by his Feast day?  While he would undoubtedly enjoy some of the celebrations which take place in his honour, he would never have lost sight of the real meaning of the day.  St Patrick would have put God first before anything else.  So while he might enjoy a little celebratory dance with friends, he wouldn't do this until after he had spent some time praying to God.  He might even enjoy a little tipple, but again, he would only do it after spending sometime with God. 
If St Patrick walked among us today as we celebrate his Feast he would, without a shadow of a doubt, want us to celebrate his day; but he would want us to praise God for it. And what better way to give praise to God than to enjoy the gift of His Son Jesus Christ in the Eucharist at Holy Mass?  This is the kind of celebration St Patrick would want.
And while St Patrick is clearly a remarkable man, the truth is….he shouldn't be.  Why?  Because we are all called to be like St Patrick.  We are all called to be holy, to love God, to put God first at all times, and to take the Gospel message to the four corners of the earth.  To be holy should be the rule not the exception. Yet St Patrick is remarkable because he is very much the exception in today's world.  But we can change this.  We can be just like him if we are prepared to put God first at all times and trust completely in His love for us.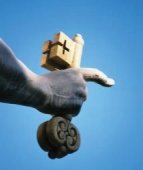 There are many wonderful stories of people converting to the Catholic faith and there are many reasons why people do this.  But for one Anglican priest it was the concept of authority which most influenced his decision to convert; for he found that only the Catholic Church had the authority of Christ. 
In his conversion story Father Dwight Longenecker reveals how the question of the ordination of women in the Anglican Church led him to a real consideration of authority in the Church and that this ultimately led him to understand and accept the authority of the Catholic Church.
Father Longenecker recalls a conversation he had with the Abbot of Quarr Abbey on the Isle of Wight on the subject of the ordination of women.  He said that what the Abbot said hit the nail on the head and was the catalyst for a deeper exploration of the authority of the Catholic Church.
The Abbot told Father Longenecker that 'Sometimes we have to deny some lesser good in order to affirm the greater good. I think you have to deny women's ordination in order to affirm the apostolic ministry. If the apostolic authority says no to women's ordination, then to affirm the greater good of apostolic authority you will have to deny the lesser good of women's ordination. Because if we deny the greater good, then eventually we will lose the lesser good as well.'
As he studied the history of the Catholic Church in more detail Father Longenecker discovered that there were twelve crucial traits of Church authority and while other Christian churches could lay claim to some of these traits, only the Catholic Church could evidence all twelve.
The twelve traits are:
Rooted in History
Adaptable
Objective
Flexible
Universal
Local
Intellectually Challenging
Accessible to the Uneducated
Visible
Invisible
Both Human and Divine
Built Upon the Rock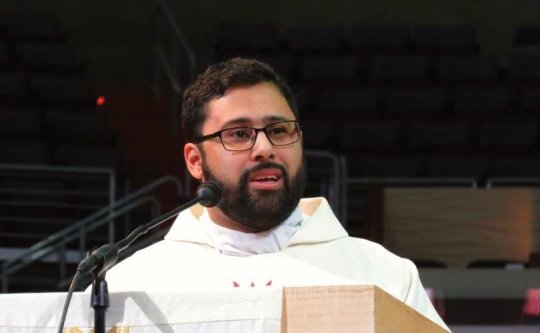 Father Mario Majano
Father Mario Majano, a 28 year old Catholic priest from Washington DC, recently brought a 15,000 strong crowd to its feet during the Verizon Centre Mass for Life event in the capital.  The Mass was a follow-on from last week's March for Life which attracted hundreds of thousands of people.
Father Majano's story is one which brought tears to many people in the huge audience, but it was the tears of one woman in particular which made the headlines.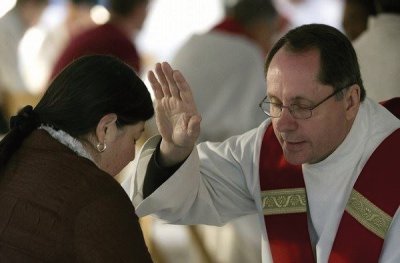 Have you ever thought it is easier to simply say sorry to God yourself and that this is enough to absolve you from your sins?  Why should you need to go to a priest when you can speak directly to Jesus and ask for forgiveness?
The answer is in Sacred Scripture and it is probably clearer than you think.  Tim Staples, Director of Apologetics at Catholic Answers, has tackled this very issue head on and provides us with a detailed scriptural basis for the Sacrament of Reconciliation and the need for priestly participation.
The Bishops Conference of Scotland has today released details of its Annual Safeguarding Audit.  The audit contains details of practices being undertaken by the Church in order to create a safe environment for children and vulnerable adults in a church setting.
It also contains details of allegations, and in 2013 there were a total of 15 allegations made in Scotland.  Seven allegations were against priests, three against volunteers, two against parishioners and one against 'other' e.g. a relative or partner.  Six of these allegations date from the 1940's - 1980's and three date from 2010 - 2013.  The date of origin of the other six are unknown.
Full details can be found in the report and a link is provided, below. 
Here is the content of the email sent out today by the Bishops Conference of Scotland:
'In accordance with best practice and in line with a commitment given in 2013, Scotland's Catholic Bishops have today, 16 December 2014 published the Diocesan Safeguarding Audit for 2013.
 
The results of this Audit give a statistical breakdown of reported safeguarding allegations during that year. The statistics show how many allegations were reported in 2013, the category of the incident, the category of the reported perpetrator and the outcome of any investigation. 

These statistics have been compiled by the Safeguarding Offices in each of Scotland's 8 dioceses, signed off by each Diocesan Bishop and collated by the Scottish Catholic Safeguarding Service. The Safeguarding Service has also collated and published an annual statistical return on behalf of all religious congregations and orders working in Scotland. 

A spokesman for the Church said:
 
"The Catholic Church in Scotland seeks to safeguard the welfare of people of all ages who are involved in whatever capacity with the Church and its organisations. The publication of this audit is an example of the commitment to transparency and openness made previously by Scotland's Catholic Bishops."
 
"The external "Review of Safeguarding Protocols and Procedures" being conducted by Dr. Andrew McLellan will report in 2015 and the Statistical Review of all Historic Cases of Abuse from 1947-2005 will be published at that time also."
 
The spokesman added;
 
"The Catholic Church would support an evidence based inquiry into abuse in care in Scotland."'

Here is a summary of the 2013 Audit:
PVG Checks (previously Disclosures) have been carried out on 488 Clergy and 4,225 volunteers. 
Training: There are currently over 6,000 volunteers trained in Safeguarding and 170 Clergy 
There were 15 allegations made in 2013 (of which 6 were historical – 1980's or earlier) 
The allegations were made against 7 members of the clergy and 6 members of the laity (this represents 13 individuals as some had more than 1 allegation against them) 
10 of the allegations made were of sexual abuse in some form, 3 also involved physical abuse. 2 were of physical abuse and 1 of emotional abuse, and 2 were allegations of verbal abuse. 
All allegations of abuse are reported to the Statutory Authorities. 10 cases were reported to the Police. The 5 not reported related to shouting at a group of children, poor boundaries and 3 related to an abuse of power. None were regarded as illegal actions but did require an active response from the Diocesan Safeguarding Advisor and Bishop. 
As of November 2014 there have been no prosecutions associated with 2013 allegations. Two of the alleged perpetrators are deceased. 3 have been removed from ministry. 2 cases are currently with the Procurator Fiscal. 1 is no longer a volunteer. 2 outcomes are unknown to the Church. 
An Appendix to the Report will also contain statistics for autonomous religious orders operating in Scotland. Although not under the jurisdiction of the Bishops' Conference of Scotland, these returns have been collated and provided for completeness. 
There are 668 Priests and 57 Permanent Deacons in Scotland (2013 census) 
The full audit can be downloaded at:
http://www.bcos.org.uk/Portals/0/Safeguarding%20Audit%202013.pdf
/