Shopping Cart
Your Cart is Empty
There was an error with PayPal
Click here to try again
Thank you for your business!
You should be receiving an order confirmation from Paypal shortly.
Exit Shopping Cart
Calling Scotland's 841,000 Catholics to unite as one voice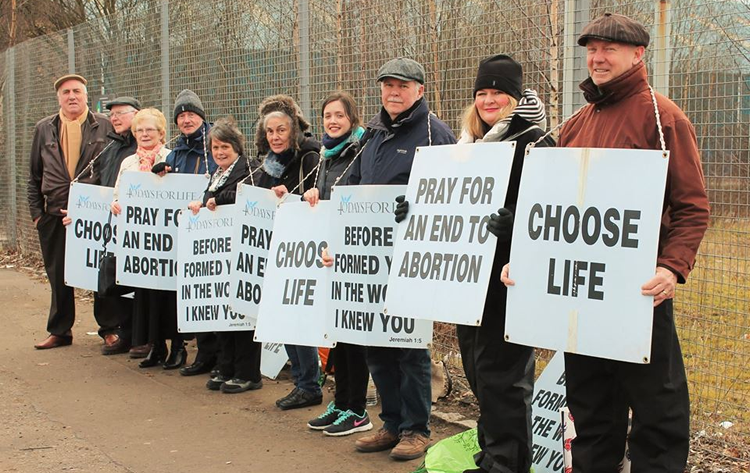 During the season of Lent, a number of people will gather outside four hospitals in Scotland in quiet, prayerful vigil to stand up for the inherent dignity and value of human life. The 40 Days for Life vigils will be held outside the grounds of the Queen Elizabeth University Hospital in Glasgow, the Royal Infirmaries in Edinburgh and Aberdeen, and Ninewells in Dundee. It is peaceful, it is calm, and there is certainly no aggression or scare tactics adopted, despite what the mainstream media try to portray.
For those who claim that the 40 Days for Life event is anything but peaceful and prayerful, I urge them to attend the event and to see for themselves precisely the manner in which this so called 'protest' is undertaken by those involved. There is no desire to harass anyone, and there is certainly no desire to be abusive. It is better to witness first hand the reality of the situation, rather than buy the lies of those who would prefer that this vigil was something that it clearly isn't.
There will, of course, be times when someone has recently undergone an abortion or suffered a miscarriage and, in coming across the vigil, they experience distress and upset. I don't think anyone attending the event would feel anything but sympathy and compassion for those in such a situation. The pro-life movement would not be in keeping with its belief that all human life is precious if it did not feel for those who suffer and did not offer them support and consolation. The question is then whether or not, given these instances of distress, the vigil is appropriate. We can put forward a number of arguments for and against, and this will tend to be guided by which side of the abortion debate we sit on. But the reality is this…science is almost entirely settled on the fact that a distinct new human being with their own DNA comes into existence from the moment of conception. This human being is alive and is growing. The baby's brain, spinal cord, heart and other organs begin to form a mere 2/3 weeks following conception. This is why people participate in the 40 Days for Life vigils. They genuinely do not think that it is acceptable for the state to allow for the untimely death of an innocent, defenceless human being at its most vulnerable stage in life.
These vigils are peaceful and the only desire of participants is to see that all human life is given a chance. A chance to be someone: to see their very first sun rise; to feel the first snowflake on their hand; to experience the nervous excitement of that first day in school; to get behind the wheel of their first car; to find the love of their life; to perhaps even have children of their own. They may even be lucky enough to grow old and enjoy the perfect smiles of their grandchildren at Christmas time. This is life and this is what we seek to protect.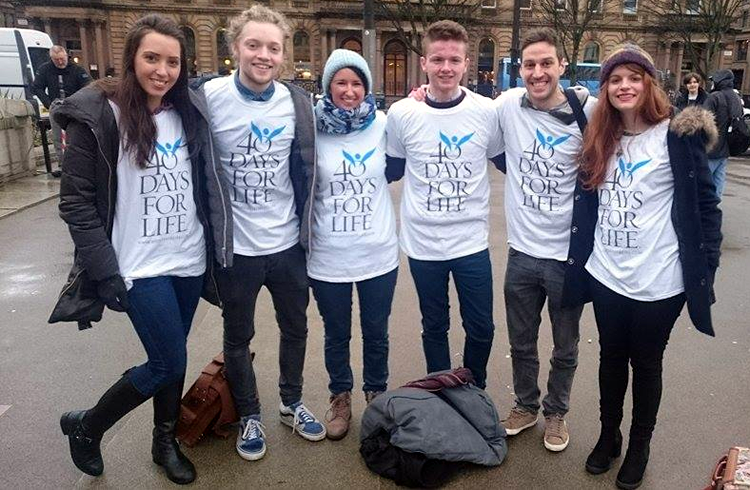 Because the state supports the killing of unwanted children in the womb, 8.7 million human beings in the UK never got the chance to experience these simple, yet poignant moments in life. No matter how much we try to deny or distance ourselves from that reality, we can never hide from the truth that abortion extinguishes the life of a beautiful, precious little human being who simply wants to be loved.
The 40 Days for Life is a worldwide movement and it will take place at the four Scottish hospitals throughout Lent from 1 March until 9 April. There will also be official opening and closing events, including one in George Square, Glasgow on 25 February. Click
here
for full details.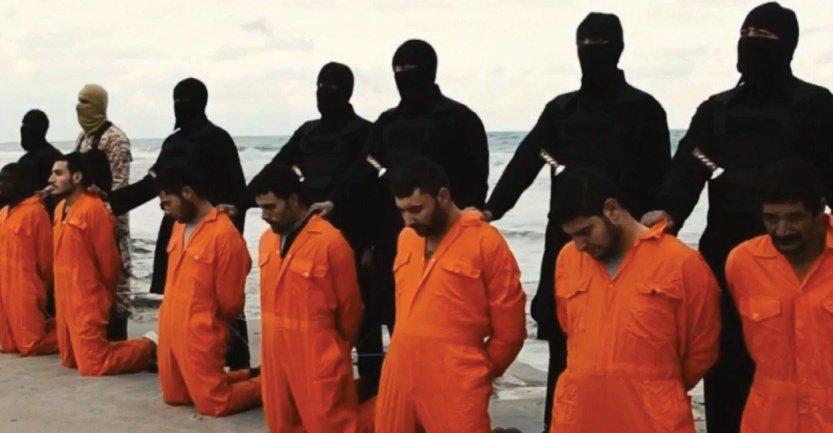 I am astonished and no less disappointed to see that few of the major UK news outlets have covered yesterday's House of Commons vote, when MPs voted 278 – 0 in favour of declaring ISIS/Daesh atrocities against Christians and Yazidis as genocide. 
If the Holocaust were to occur today, would the media recognise the atrocity and label it as genocide?  If the massacre of Srebrenica were to occur today, would the media recognise the suffering people of the city and label it as genocide?  And what about Rwanda in 1994?  Would today's media be prepared to state that this is genocide?
As I write I see that the Guardian, the Telegraph and Reuters are all at least now covering the story.  But still no BBC, no ITV, and no Sky News coverage among many others.  These outlets are no better than the Conservative government which has to date epically failed to declare the murder and violence wrought by ISIS as genocide.
Is it fear?  Is it an anti-Christian mentality?  Who knows?  But one thing is certain, if genocide isn't news we might as well all pack up and head for the hills.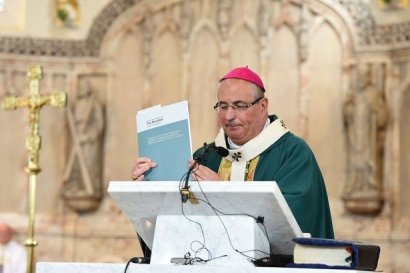 The Church will implement all recommendations
from the McLellan Report

Peter Kearney, Director of the Scottish Catholic Media Office, has called for fairness by the media in reporting the issue of child abuse in the Catholic Church. 
Mr Kearney suggests that official figures show that the problem in the Church is tiny compared to the problem as a whole across Scotland.  Indeed, it is believed that only 0.3% of abuse complaints over the past ten years were against Catholic clergy and volunteers.  Yet, despite this figure, the media appear determined to castigate the Church as offender in chief when it comes to the awful reality of child abuse.
As Peter Kearney says, the "robust attention" of the media around this issue is to be "welcomed" as it "serves to strengthen the resolve of those working within the Church to be as transparent and accountable as possible.  Survivors deserve that."  But there appears to be a disproportionate focus on the Church, especially when you consider the figures quoted.
As we have said before, the Catholic Church in Scotland should now be the safest place for children given the work it is doing to ensure that deplorable mistakes from the past are not repeated.  Following the McLellan Commission's report last year the Church accepted all eight recommendations of the Commission in relation to the safeguarding of children and vulnerable persons and expects all eight to be fully implemented by the end of 2017.   
Perhaps one of the biggest moves by the Church has been to release an annual audit of all abuse allegations against its clergy and volunteers.  This is made public thus ensuring transparency and easy access to the figures for the media and the general public, all of whom have a vested interest in this issue.  Sadly, such transparency is not forthcoming from other churches in Scotland.  Indeed, no other organised church in Scotland releases data in this way.  And they are not alone.  The NHS, Police Scotland, local authorities and national youth and voluntary groups have thus far failed to step up to the plate and release audits of abuse allegations.
As Peter Kearney says, "All abuse is utterly wrong and must always be condemned", but "narratives suggesting the Catholic Church has a disproportionate problem and wider society hasn't, is a terrible deception.  Survivors deserve better."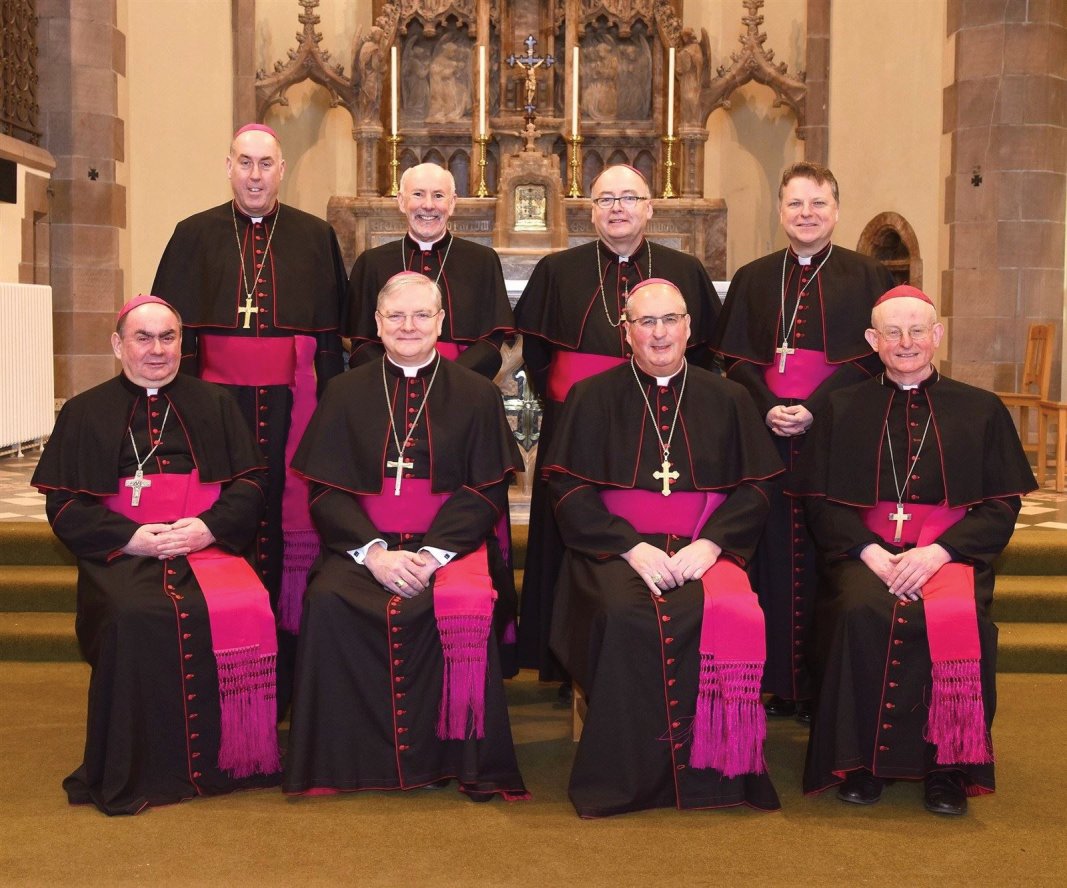 The Catholic Bishops of Scotland
The Catholic Bishops of both Scotland and Poland have been busy making a case for the protection of the unborn this week.  The Polish Bishops have been pushing for legislative change to bring about a total ban on abortions and they, along with the Polish government, appear to have mustered more than enough support to ensure the law is passed.
Meanwhile, in Scotland, the Catholic Bishops have released their traditional statement ahead of the May election for the Scottish Parliament.  In the letter, the Bishops encourage Catholics to vote with Christian values at the forefront of their minds, including the right to life from conception until natural death.  This encouragement is timely given that abortion is soon to be devolved to the Scottish Parliament from its current home in Westminster. 
Yet the motives of these holy men has been called into question by sceptics and much of the media, as they try to suggest something other than love of life and a desire to protect the most vulnerable is at play.  But let's be frank, while these men are devoutly Catholic and follow the teaching of the Church to the letter, they do not need to reference Church teaching in order to call for the protection of unborn babies.  It is something that is imprinted in each and every one of our DNA.  No decent, law-abiding citizen of planet earth wants or wills the destruction of other human beings.  It's a basic human quality and one we should be immensely proud of.
The Catholic Bishops of Scotland and Poland are speaking from the heart when they call for all unborn children to have the chance to live.  Yes their Church expects, and even demands, them to take this stance, but they do not need the Church to tell them that all human life is intrinsically valuable and worthy of protection.  They are not anti-woman and they are not anti-choice.  Neither are they religious fanatics.  They are simply human beings seeking the protection of the law for other, more vulnerable, human beings.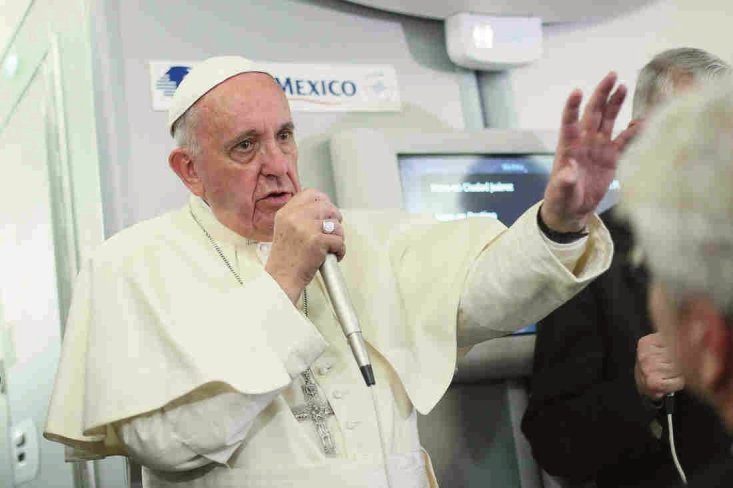 Pope Francis didn't just talk about Donald Trump's value as a Christian and contraception on his latest flight home to Rome.  There is so much more that the mainstream media has failed to cover.  So here it is....the stuff you probably haven't yet heard about:
Pope Francis on paedophilia in the Church and the part played by Pope Benedict XVI to eradicate it:
"First, a bishop who moves a priest to another parish when a case of pedophilia is discovered is a reckless [inconsciente] man and the best thing he can do is to present his resignation. Is that clear?
Cardinal Ratzinger deserves an applause. Yes, an applause for him. He had all of the documentation. He's a man who as the prefect of the Congregation for the Doctrine of the Faith had everything in his hands. He conducted all the investigations, and went on, went on, went on, until he couldn't go any further. But, if you remember, 10 days before the death of St. John Paul II, in that Via Crucis of Holy Friday, he said to the whole Church that it needed to clean up the dirt of the Church. And in the Pro-Eligendo Pontefice Mass, despite knowing that he was a candidate, he wasn't stupid, he didn't care to "make-up" his answer, he said exactly the same thing. He was the brave one who helped so many open this door. So, I want to remember him because sometimes we forget about this hidden works that were the foundations for "taking the lid off the pot."
And, the final thing I would like to say that it's a monstrosity, because a priest is consecrated to lead a child to God, and he eats him in a diabolical sacrifice. He destroys him."


Pope Francis on same-sex unions and adoption by same-sex couples:
"I think what the Church has always said about this. "
"On people of the same sex, I repeat what I said on the trip to Rio di Janeiro. It's in the Catechism of the Catholic Church."


Pope Francis on abortion:

"Abortion is not the lesser of two evils. It is a crime. It is to throw someone out in order to save another. That's what the Mafia does. It is a crime, an absolute evil.
Abortion is not a theological problem, it is a human problem, it is a medical problem. You kill one person to save another, in the best-case scenario. Or to live comfortably, no?  It's against the Hippocratic oaths doctors must take. It is an evil in and of itself, but it is not a religious evil in the beginning, no, it's a human evil. Then obviously, as with every human evil, each killing is condemned."


Pope Francis on the European Union:
"I like this idea of the re-foundation of the European Union, maybe it can be done, because Europe — I do not say is unique, but it has a force, a culture, a history that cannot be wasted, and we must do everything so that the European Union has the strength and also the inspiration to make it go forward. That's what I think."


Pope Francis on the reintegration into the Church of re-married persons:
"Integrating in the Church doesn't mean receiving Communion. I know married Catholics in a second union who go to church, who go to church once or twice a year and say I want communion, as if joining in Communion were an award. It's a work towards integration, all doors are open, but we cannot say, "from here on they can have Communion." This would be an injury also to marriage, to the couple, because it wouldn't allow them to proceed on this path of integration. And those two were happy. They used a very beautiful expression: we don't receive Eucharistic Communion, but we receive communion when we visit hospitals and in this and this and this. Their integration is that. If there is something more, the Lord will tell them, but it's a path, a road."

On Pope John Paull II's friendship with Ana Teresa Tymieniecka:
"In my own experience, including when I ask for advice, I would ask a collaborator, a friend, I also like to hear the opinion of a woman because they have such wealth. They look at things in a different way. I like to say that women are those who form life in their wombs — and this is a comparison I make — they have this charism of giving you things you can build with. A friendship with a woman is not a sin. [It's] a friendship. A romantic relationship with a woman who is not your wife, that is a sin. Understand?
But the Pope is a man. The Pope needs the input of women, too. And the Pope, too, has a heart that can have a healthy, holy friendship with a woman. There are saint-friends — Francis and Clare, Teresa and John of the Cross — don't be frightened. But women are still not considered so well; we have not understood the good that a woman do for the life of a priest and of the church in the sense of counsel, help of a healthy friendship."

And finally, what did the pope ask for in Guadalupe?
"I asked for the world, for peace, so many things. The poor thing ended up with her head like this (raises arms around head). I asked forgiveness, I asked that the Church grows healthy, I asked for the Mexican people. And another thing I asked a lot for: that priests to be true priests, and sisters true sisters, and bishops true bishops. As the Lord wants. This I asked a lot for, but then, the things a child tells his mother are a bit of a secret."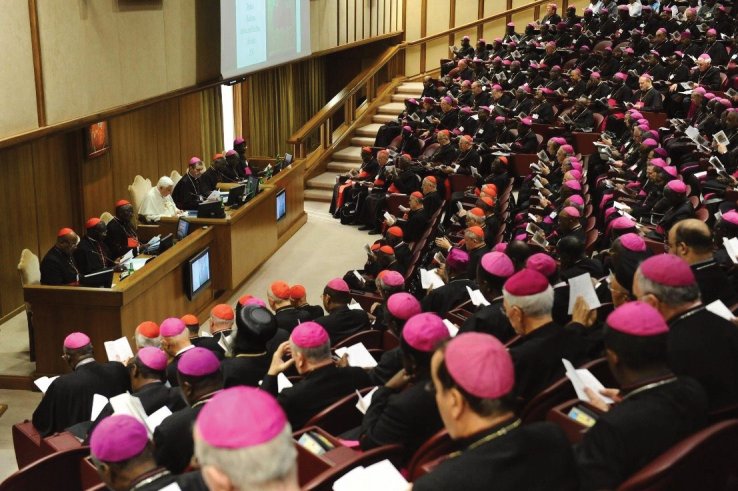 The TFP Student Action Group has set up a petition asking Pope Francis to reinforce Church teaching on marriage and the family at the upcoming Synod in Rome.
The petition has been started in response to some Bishops and also the mainstream media who are trying to force through change to fit with what society perceives as truth, as opposed to what Christ and his Church teaches as Truth.
Attacks on the family have been coming thick and fast over the last fifty or sixty years and this most basic yet most cherished aspect of life which has served us so well for so long is slowly being eroded to nothing.  Consider contraception, a moral evil which has perhaps served as the catalyst for so much evil that has followed since.  Consider abortion, where millions of innocent lives are destroyed every year across the world, all in the name of 'choice'.  And then there is the redefinition of marriage, a recent phenomenon where God's very own definition of marriage between one man and one woman has been torn up and thrown to the wind.  Add to that the ever increasing push to remove terms such as 'father' and 'mother' out of circulation and you have the most horrifying and testing time for the family unit since time began.
And what have we done about it?  What do we have to show for our efforts to stop these evils?  Pretty much nothing.  Nada.  1.2 billion Catholic people supposedly live on this earth and yet we struggle to uphold some of God's most basic truths, His most basic instructions. 
And the worst of it?  So many of our own brothers and sisters are defying God's Truth and supporting these concepts.  Contraception is seen as a necessity, abortion is seen as someone else's choice, and the redefinition of marriage just seems like the right thing to do. They say: 'to hell with what God and the Church might think, Jesus was a nice guy and he would want us to give the thumbs up to preventing procreation, to killing innocent babies and condoning sexual activity between people of the same sex.'   
Yes, Jesus would just love to see the ruination of the family unit; after all he didn't care a jot about his stepfather Joseph and his mother Mary!
No, Jesus is God.  And Jesus held firm to the Truth he himself gave to the world.  His manner of holding firm to the Truth is something we can and should take note of; full of love, compassion and kindness.  But also firm and determined.  Firm in the Truth he came to earth to reveal to us and which he subsequently entrusted to his Church, and determined to never let the devil have his way by destroying that Truth.
Brothers and sisters, please consider joining hundreds of thousands of Catholics who, like Jesus, are determined to hold firm to the Truth.  Will you be strong in your faith and reject any notion of allowing evil to creep into our society?  Are you prepared to let nothing stand in the way of you being true to God, just as the saints did? 
Let us rise determinedly as one body in Christ to protect his Truth and to allow the family to flourish.  Mother, father, brother, sister; this is God's divine plan.  
Please join a growing list of religious and civil leaders by signing the petition and let's encourage the Holy Father and the Bishops to remain faithful to God and His Church.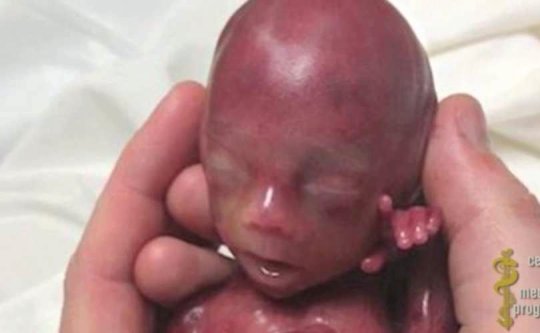 We can't keep quiet about this any more
With Cecil the Lion still firmly in the minds of the masses, a new story of a horse being sexually assaulted in the north of Scotland has come to light.  And just like Cecil, the story has been given top billing by mainstream media outlets.
The stories of both Cecil and this horse are sad and horrific in their own way.  But they really do pale into insignificance when set against the backdrop of the brutal videos being released by the Center for Medical Progress in the United States, videos which prove that Planned Parenthood is harvesting the body parts of aborted babies without consent, and for profit. Not only this, but the latest video released on Wednesday proves that Planned Parenthood is removing the brains of aborted babies whilst they are still alive.  Yes, you heard right.  Tiny little human beings are having their little faces torn in two with scissors in order to remove their brains.  And all this whilst they are still alive; their little hearts innocently beating away not appreciating what despicable horror is about to come their way. 
If you have thus far ignored or would rather not talk about these videos and the disgusting behaviour they evidence, then perhaps it is time to consider changing your ways.  How anyone can look at this carefully obtained evidence dating back a number of years and still think the abortion industry is a clean, clinical, safe place is beyond me.  While my Catholic faith insists that I do all I can to protect all human life from conception until natural death, I have no need whatsoever to reference my faith in arguing against abortion.  Secular arguments against abortion are more than sufficient to show the horrors and inherent wrong of this barbaric practice.
Please, please talk about this.  Open up the discussion on this horrific crime against humanity.  Let people know what is really going on behind closed doors. Ask your friends and family what they think of it; bring it up on social media and at work.  Consider joining the defund Planned Parenthood protest on Twitter(#ProtestPP) this coming Saturday.  Remember, this isn't some dead, invaluable piece of meat we are dealing with here. These are human beings.  Little innocent human beings just trying to live, and yet grown adults are nonchalantly tearing them up into little pieces for profit. 
With the greatest respect to Cecil the lion and the poor horse in Scotland, both of whom suffered great pain and misery, their need is not as great as the millions of little babies routinely disposed of each year through abortion.  If you are not abhorred enough by the Planned Parenthood videos to take some kind of action then God help you.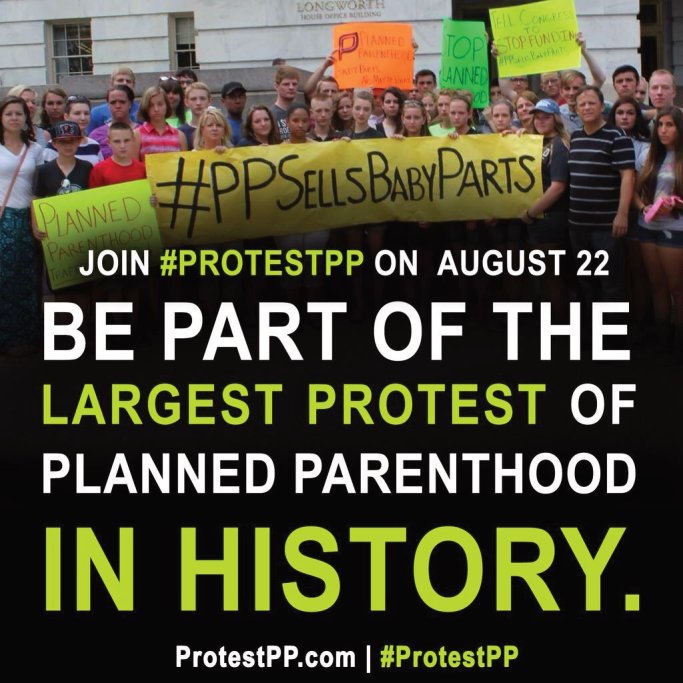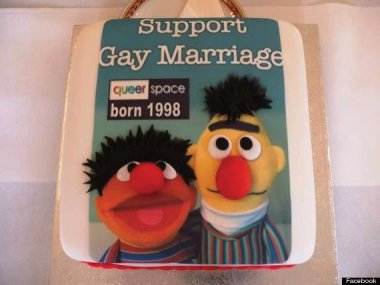 The cake Ashers refused to bake
While the law doesn't tend to agree, I still firmly believe that a business owner should have the right to decide not to provide a service which would be contrary to their devoutly held beliefs.  And this, for me, is key to the whole debate around Ashers bakery and the 'gay cake' furore in Northern Ireland. 
The bakery was told today that it discriminated against a homosexual customer for refusing to bake a cake with a slogan supporting homosexual marriage. 
Yet, despite the media spin, this is not about being homophobic.  And it is not about rejecting a person because they are homosexual.  This is about the desire of a bakery business not to create a cake which carries a message which is contrary to their strongly held beliefs.  Before this row erupted a homosexual man or woman could easily walk into Ashers bakery and order whatever they liked.  The difference with respect to this case is that Ashers were asked to create something which contained a message they just couldn't agree with.  Their response would have been the same had a heterosexual man or woman entered their shop and asked for the same cake.
And with this in mind, I do feel for Ashers.  They believe in something and they feel the need to live this out in every aspect of their life.  Indeed, as Christians, Christ compels them to do this. 
Yet the law won't have it. The law tells us that our personal belief and personal freedom means nothing as the state will ultimately dictate to us to what extent we can live out our Christian beliefs.  And such state dictatorship is not without its potential pitfalls.  For example, will Catholic Churches be forced to allow abortion providers to hold information days in their parish halls?  Will this website be shut down if it refuses the request by an abortion provider to advertise on its pages?  Will gay bars be forced to entertain concerts, rallies and fundraising events promoting traditional marriage?  Will bakeries run by homosexual people be expected to bake cakes containing slogans in support of traditional marriage between one man and woman?  With respect to this last question you would think yes, homosexual bakeries would be expected to bake cakes like this and that they would have no hesitation in doing so.  Yet this wasn't the experience of American Theodore Shoebat when he contacted thirteen homosexual-owned or pro-homosexual bakeries to order a cake with a slogan supporting traditional marriage and stating that 'gay marriage is wrong'.  Each bakery rejected his order and one even complained that the slogan 'went against their beliefs'.    
But it is important through all of this to remember that the desire for those opposed to homosexual marriage to be able to run their businesses in accordance with their beliefs is not a declaration of war on homosexuality.  This is the message sections of the media and certain secular groups want to put out there.  They want to draw a big line of division between homosexuals on one side and the so called 'homophobes' on the other.  Secularist groups in particular want this to be a nail in the coffin of religion.  It is, rather ironically, sheer intolerance on their part.
We as Christians must ensure that we do not get sucked into the hatred generated by the mainstream media and other groups intent on making capital from stories such as this.  This is not homophobia.  This is about whether an individual, or indeed a business, has the right to decline to create something or provide a service which is completely contrary to their own beliefs.  I believe that, while the law generally exists to protect, it is now at the stage where it is eroding the personal freedom of people to the point where their ability to make an honest living is compromised.  That cannot be right.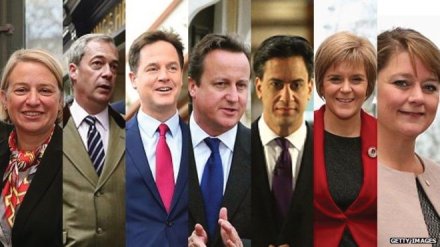 These people need our love and prayers too
It's not often you hear people standing up for politicians but that is precisely what I am about to do!  As the dust settles on last week's UK General Election the usual lampooning of political figures and parties has started up once again as we embark on another five year cycle of ridicule and abuse in the direction of those elected to lead our country.
As Christians our call is simple: to love one another and to keep God's Commandments.  Indeed, this was the call at Mass last Sunday for those blessed enough to be there to hear the Word of God. 
So, in light of this calling, is it okay to ridicule our politicians?  Is it okay to speak ill of them and to make fun of them?  Is it okay to abuse them?  The answer is quite simply no.  Of course it isn't okay to ridicule politicians; to speak ill of them; or abuse them.  We are called to love them!  God expects us to love our political leaders just as much as we love our own families. That's what brotherly and sisterly love 'God-style' is all about!  There are no exceptions. 
Yet this does not mean we cannot question our politicians and call them to account.  That is all part of the democratic process and indeed we, as Catholics, are expected to participate in that process in order to ensure God's Commandments are upheld in our country.  But we must be careful not to cross the line into the territory of abusing our politicians.  We shouldn't even be gossiping about them (remember Pope Francis' call to refrain from gossiping applies to all God's children, even those in political office).
So as we embark on this latest cycle of government with those newly elected and those elected to serve another term, let us pray hard for our political representatives, that they will serve the people of the United Kingdom with love, mercy, and compassion; and with justice at the heart of their policies.  They have a very difficult job and that job is made all the more difficult by a media constantly trying to undermine them and make mischief from their every move. Let us pray that our politicians will not be swayed by the traps set for them by the evil one and let us hope that moved by the Holy Spirit they will appreciate the importance of God's Commandments and that they will draw inspiration from the loving example of Jesus Christ as they lead our country.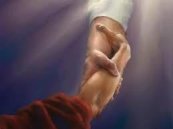 The next few days are simply fascinating!  The future of every human being has already been affected by what is about to unfold as our Lenten journey comes to an end and we find ourselves immersed in the incredible reality of Christ's Passion, death and Resurrection. 
With the exception of reading this article, stop whatever you are doing right now.  Take a moment to ponder the reality of what you are about to read and let it really sink in....
Around two thousand years ago a man was brutally beaten and killed.  He died before numerous witnesses, including his own mother and friends.  He was taken from the cross on which he limply hung and buried.  It was just another death followed by just another burial.  Except that several hours later this man woke up and walked out of his burial place.  That's right, he simply got up and he walked.  
Just think about that for a moment....
My dear friends, Jesus is the man who can give us eternal life.  He even said himself that he was "the way, the truth and the life".  And how can we argue with him?  We can't!  We just can't argue with a man who gets up and walks out of his own burial place!  
When all seemed to be lost and when a dark shadow hung over the reality of yet another poor soul lost to the ground this man did the impossible and got up!  Not only that, he went on to live forever!  
And if you think that's special it ain't half as special as him wanting us to join him!  He wants you and me to rise again just as he did!  Isn't that really something?  Isn't that the greatest piece of news you could ever wish to hear?  
Of course it is!  So let's rejoice in it!  Let's delight in this reality and follow Christ and his Commandments!  And let's tell others about this wonderful story of our salvation!  This is the kind of good news you won't find in the newspapers or on the news bulletins.  No, this is the kind of good news you hear on the streets; from people who are willing to share the news of our salvation with others so that they too may find joy in it.  It's not something we should keep to ourselves.  That's what secular society tells us to do.  But Jesus challenges us to share the reality of his Resurrection with everyone!    
Jesus died and rose again so that we too may rise after we die.  My brothers and sisters, death is not the end.  Jesus is offering us his outstretched hand of love with a promise of eternal life.  We just need to accept it and then be prepared to go out and encourage others to do the same.    
/