Shopping Cart
Your Cart is Empty
There was an error with PayPal
Click here to try again
Thank you for your business!
You should be receiving an order confirmation from Paypal shortly.
Exit Shopping Cart
Calling Scotland's 841,000 Catholics to unite as one voice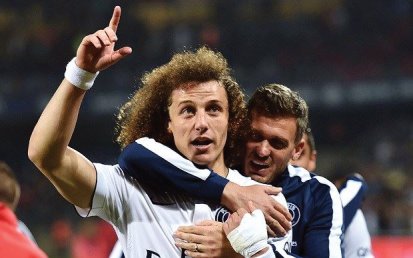 Paris St Germain and Brazil player David Luiz, aged 28, has gone against the popular tide and vowed to remain a virgin until he marries his girlfriend Sara Madeira.
The former Chelsea defender was recently baptized into a Pentecostal congregation and, similar to his Brazilian countryman Kaka, has decided to go public about the value of abstaining from sex until marriage.
Such witness to the value of marriage and indeed the sexual encounter is so vital in this world where sex is to be obtained at any cost, even when it means sacrificing the lives of innocent children.
Well done David for your powerful and courageous witness.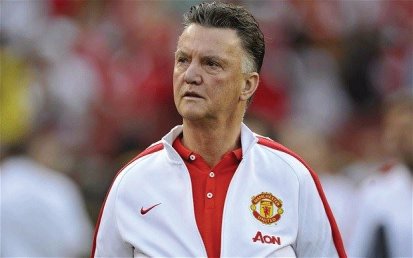 Manchester United manager Louis Van Gaal has questioned the hectic English Premier League schedule over Christmas and bemoaned the time he will need to take away from his family.
Van Gaal, whose full name is Aloysius Paulus Maria (or Aloysius Paul Mary), said: "I have a wife, kids and grandchildren, and I cannot see them at Christmas."
While the United boss later accepted that he needs to adapt to the way of life in the Premier League, his comments are quite refreshing in focusing on his family at this important time of year.  Sadly the festive fixture list has become a real barrier to a family Christmas for many involved in football in recent years.  While players and other staff do tend to avoid having to play games on Christmas day, they are often required to train on that day in preparation for boxing day fixtures.
Yesterday we touched on the modernisation of saints feast days and how they have lost their real meaning.  You can't help but feel the same is happening to Christmas.  First it was Christ himself who was erased out of the picture, and now it's the family.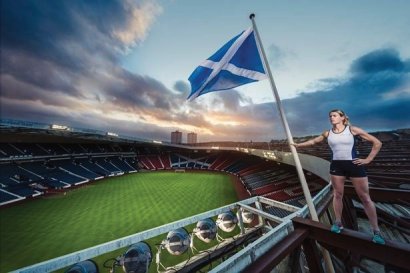 The Commonwealth Games come to Glasgow on 23rd July
Pope Francis has sent his good wishes and prayers to athletes and theologians gathering at a conference in Glasgow on the eve of the Commonwealth Games. The "Celebrating the Gift in Sport" conference takes place on Thursday 17 July at Blessed John Duns Scotus church hall in the Gorbals, Glasgow.
 
Hosted by the Archdiocese of Glasgow, Celebrating the Gift in Sport will explore how sport and faith can combine to champion the gifts of each person – especially people with disabilities – while promoting values of solidarity and respect. 
 
It will be opened by the Archbishop of Glasgow, Philip Tartaglia, who said: "With his message for our Conference, Pope Francis has shown himself close to all athletes and to everyone who enjoys sport as a means of celebrating the sheer joy of the gift of life and of promoting the dignity and potential of the human person."
 
The Archbishop added: "The Glasgow Commonwealth Games is an ideal opportunity for us to celebrate that gift and proclaim the dignity, respect and purpose that God bestows on all people, no matter their ability or nationality."
 
Speakers at the conference include 2004 Olympic sprint relay champion Jason Gardener, Special Olympian Leanne Peter, paralympian Frank McGuire, former British Taekwondo champion-turned broadcaster John Cullen, Gordon McCormack chair of Scottish Disability Sport, and Professor John Swinton and Christina Gangemi of the Kairos Forum at the University of Aberdeen.
 
Members of the Cornerstone Community will tell how sport has changed their life, building up their confidence and providing opportunities to influence wider society.
Celebrating the Gift in Sport takes place on Thursday 17 July from 9.30am to 5.00pm at Blessed John Duns Scotus church hall, 270 Ballater Street, Gorbals G5 0YT.  For details contact Monsignor Paul Conroy at
[email protected]
or on 0141 226 5898.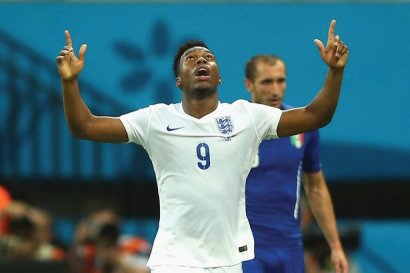 Daniel Sturridge praises God
While the World Cup, with all its colour and atmosphere, provided an exciting spectacle of football for the many millions of people glued to their TV screens over the last month or so, there was more than just football on show.
Once again, at a major football event, the faith of participants was very much in evidence.  You would run out of fingers and move onto your toes if you wanted to count the number of players blessing themselves as they entered the field at the start of your average World Cup game. 
If you believed the hype of secular organisations and the increasingly secular press you would be astonished to see this incredible show of faith; for it is their belief that the Christian faith is dying.  Yet the World Cup suggests a very different world from the one the secular protagonists portray.
Not only do we have numerous instances of players blessing themselves but we even have individual moments of intense prayer and witness to faith.  Consider Mexico's Javier Hernandez as he kneels on the turf immediately before kick off, his arms outstretched, palms in the air, speaking softly to God and perhaps offering up his efforts for the Father's Greater Good.
Also consider England's Daniel Sturridge, as he wheeled away to celebrate his goal against Italy, stretching his arms upward and uttering the words 'I love you Jesus, I bless you Father'. 
And then of course you have the great Lionel Messi, who will always give thanks to the Father after every goal he scores.

These are just three examples of faith by participants in this year's great football competition.  Add to that the many more examples of footballers giving glory to the Father through their work and you start to think that maybe there is a lesson in there for the rest of us.
While some people may be critical of sportsmen and women putting their faith in front of the cameras in such an obvious manner, we should take a step back and consider whether there is a little more to it than simply 'showing off' one's faith.
Yes, humility is important in faith and Jesus was clear that we shouldn't seek the praise of others as we pray and that we should say our prayers in secret where the Father will see us and hear us.  Yet we must also bear in mind the need to be a witness to our faith and to show others how much joy our faith gives us.
Pope Francis recently encouraged people to be witnesses to the love of Christ in all that they do, including their work.  In truth, he could have excluded many professional footballers from this call, as they already appear to be providing a very obvious witness as they go about their day job!  Perhaps these guys have it right and it is the rest of us who should look in the mirror and consider 'in what way am I witness to my Catholic faith before others?'
There will undoubtedly be footballers who, while their religious beliefs are blatantly obvious, don't behave in a manner befitting their faith.  But then, are we any better?  Do we sin any less? 
Perhaps we should consider taking a leaf out of the book of professional sports people like Javier Hernandez, Daniel Sturridge and Lionel Messi as we go about our own day jobs.  They seem to have a knack for remembering the most important things in life as they go about their work.  Why shouldn't we?
USA captain Clint Dempsey has never hidden the importance of his faith, whether he is on or off the football pitch.
In this short interview, the American explains a little more about what his faith means to him.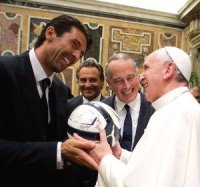 Buffon presents Pope Francis with a signed football
Pope Francis has met the football teams of both Italy and Argentina ahead of a friendly match which is to be played in his honour.
The Pope met the world's top player Lionel Messi of Barcelona and later Messi said: "Without a doubt, today was one of the most special days of my life….We have to excel on and off the field."
Pope Francis asked the players to take responsibility for their status as role models for many millions of people, both young and old, across the world, and he invited the players to pray for him so that "I too, on the 'field' where God has put me, can play an honest and courageous game for the good of all."
Italian goalkeeper Gianluigi Buffon presented the pope with a signed ball and said that the pope's request for the prayers of the players was another sign of his "humility and humanity."  Buffon continued: "With a pope like this, it's easier to be better.  He shows us the way, he warms hearts, he moves people's souls."
Julio Umberto Grondona, president of the Argentine soccer association said that the audience with Pope Francis had been "both unforgettable and moving."
The friendly match will be played at the Olympic Stadium in Rome this Wednesday night at 7.45pm BST.
/