Shopping Cart
Your Cart is Empty
There was an error with PayPal
Click here to try again
Thank you for your business!
You should be receiving an order confirmation from Paypal shortly.
Exit Shopping Cart
Calling Scotland's 841,000 Catholics to unite as one voice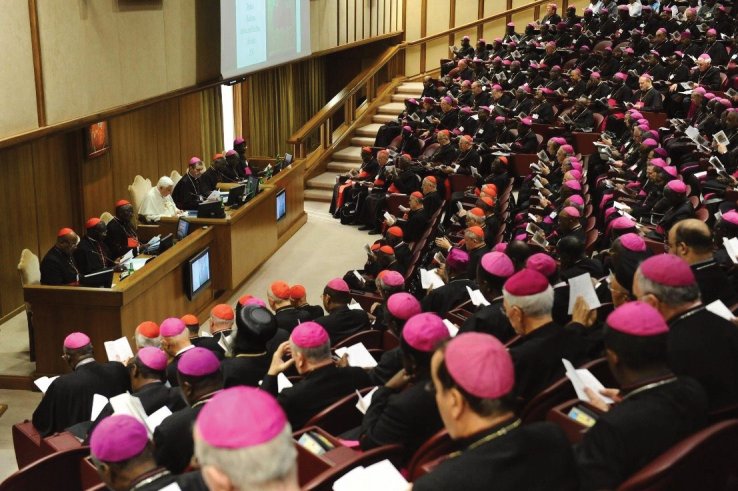 The TFP Student Action Group has set up a petition asking Pope Francis to reinforce Church teaching on marriage and the family at the upcoming Synod in Rome.
The petition has been started in response to some Bishops and also the mainstream media who are trying to force through change to fit with what society perceives as truth, as opposed to what Christ and his Church teaches as Truth.
Attacks on the family have been coming thick and fast over the last fifty or sixty years and this most basic yet most cherished aspect of life which has served us so well for so long is slowly being eroded to nothing.  Consider contraception, a moral evil which has perhaps served as the catalyst for so much evil that has followed since.  Consider abortion, where millions of innocent lives are destroyed every year across the world, all in the name of 'choice'.  And then there is the redefinition of marriage, a recent phenomenon where God's very own definition of marriage between one man and one woman has been torn up and thrown to the wind.  Add to that the ever increasing push to remove terms such as 'father' and 'mother' out of circulation and you have the most horrifying and testing time for the family unit since time began.
And what have we done about it?  What do we have to show for our efforts to stop these evils?  Pretty much nothing.  Nada.  1.2 billion Catholic people supposedly live on this earth and yet we struggle to uphold some of God's most basic truths, His most basic instructions. 
And the worst of it?  So many of our own brothers and sisters are defying God's Truth and supporting these concepts.  Contraception is seen as a necessity, abortion is seen as someone else's choice, and the redefinition of marriage just seems like the right thing to do. They say: 'to hell with what God and the Church might think, Jesus was a nice guy and he would want us to give the thumbs up to preventing procreation, to killing innocent babies and condoning sexual activity between people of the same sex.'   
Yes, Jesus would just love to see the ruination of the family unit; after all he didn't care a jot about his stepfather Joseph and his mother Mary!
No, Jesus is God.  And Jesus held firm to the Truth he himself gave to the world.  His manner of holding firm to the Truth is something we can and should take note of; full of love, compassion and kindness.  But also firm and determined.  Firm in the Truth he came to earth to reveal to us and which he subsequently entrusted to his Church, and determined to never let the devil have his way by destroying that Truth.
Brothers and sisters, please consider joining hundreds of thousands of Catholics who, like Jesus, are determined to hold firm to the Truth.  Will you be strong in your faith and reject any notion of allowing evil to creep into our society?  Are you prepared to let nothing stand in the way of you being true to God, just as the saints did? 
Let us rise determinedly as one body in Christ to protect his Truth and to allow the family to flourish.  Mother, father, brother, sister; this is God's divine plan.  
Please join a growing list of religious and civil leaders by signing the petition and let's encourage the Holy Father and the Bishops to remain faithful to God and His Church.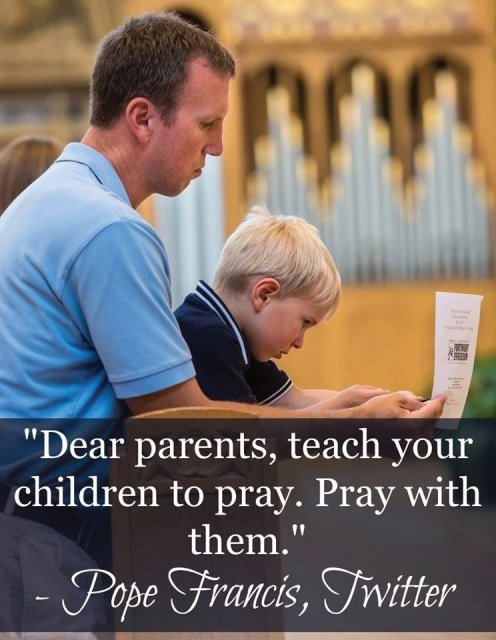 Pope Francis has urged parents to teach their children to pray, saying that children should learn prayer with the same spontaneity as when they learn to say "daddy" and "mummy". The pope made the remarks during his latest General Audience in St Peter's Square on Wednesday.
He said: "There are children who have not learned to make the Sign of the Cross.  You, mother, father: teach your children how to pray, how to make the Sign of the Cross."
The pope continued: "It is beautiful when mothers teach their little children to blow a kiss to Jesus or to Our Lady.  What tenderness there is in this.  In that moment, the child's heart is transformed into a place of prayer.  And this is a gift of the Holy Spirit."
The pope also encouraged families to pray the Gospel every day.
While it is easy for us to become lazy when it comes to prayer, it is surely an injustice to deprive our children of it.  There are so many material things used by society to entertain our children, whether it's the latest toy or gadget, the television, or even social media.  And while these may very well have a role to play, they cannot give our children true joy, nor can they give them eternal life; and surely eternal life is what we ultimately want for our children?
The importance of building a lasting relationship between our children and Jesus cannot be overstated.  We have a duty to bring our children to the Truth of Christ's teaching and to raise them in Christ's own Church where they will receive the Sacraments.  It is mothers, fathers, grandparents, aunts, uncles, cousins who will lay the foundations of every child's relationship with Christ.  And even if our own relationship with Christ has floundered, do we really want to compromise the relationship our children could have with the saviour of the world?
We have a duty to set a holy example to our kids. If a child sees someone else kneeling in prayer, saying grace before meals, kissing a Crucifix, or going to Confession regularly, how much more likely are they to do the same?
Helping to build our childrens' relationship with Jesus is the most important thing we can do for them. It will set them out on the road to eternal life.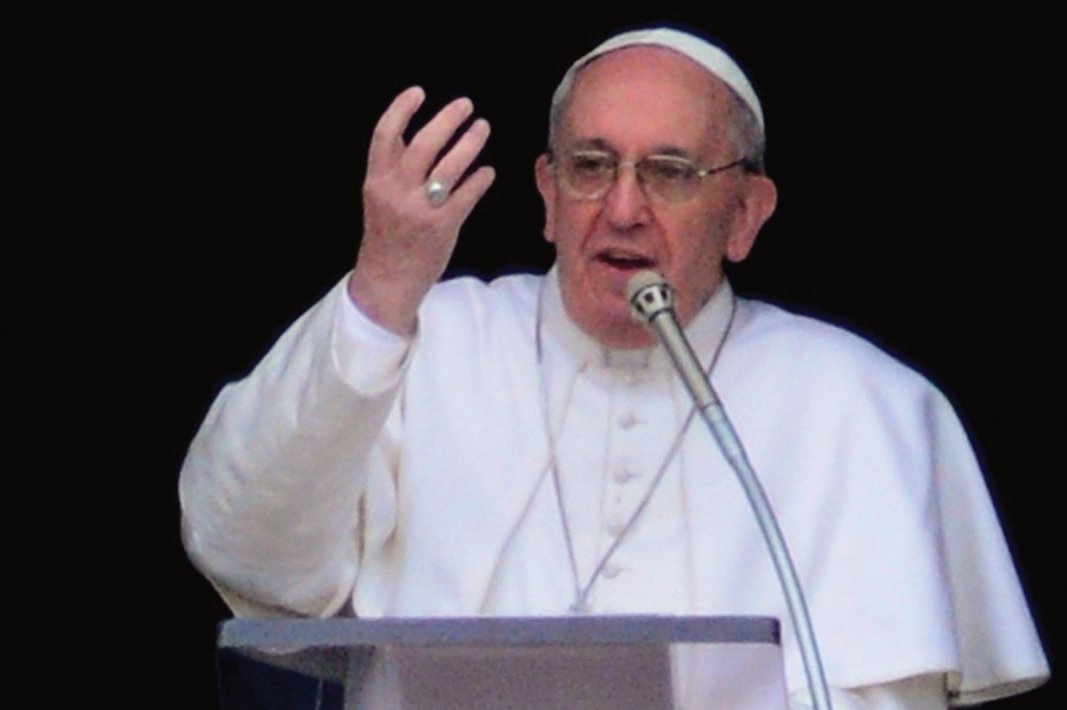 Pope Francis, at his weekly General Audience on Wednesday, urged the faithful not to be slaves to their work but instead to master it.  The pope said, "We must never be slaves to work but rather its master." However, he added that "we know that millions of men and women, even children, are slaves to work.  The obsession with economic profit and technical efficiency puts the human rhythms of life at risk."
The pope then focussed on the need to rest, especially on Sundays, saying "Moments of rest, especially on Sunday, are sacred because in them we find God."
The pope concluded his General Audience with a prayer: "May we always recognise the family as the privileged place to understand, guide and sustain the gifts which arise from our celebrations, especially the Sunday Eucharist."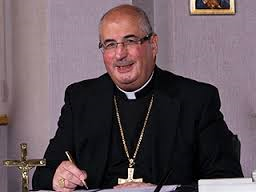 Archbishop Philip Tartaglia
Pope Francis has confirmed that Archbishop Philip Tartaglia's request for an auxiliary bishop has been granted. 
The Archbishop made the request following his health scare at the beginning of the year and it is expected the new auxiliary will be in place around Easter 2016. 
Archbishop Tartaglia has requested nominations for the new role and this process will continue until the end of the summer when the Apostolic Nuncio, Archbishop Antonio Mennini, will recommend three names to Rome.
Please remember to pray for all our clergy.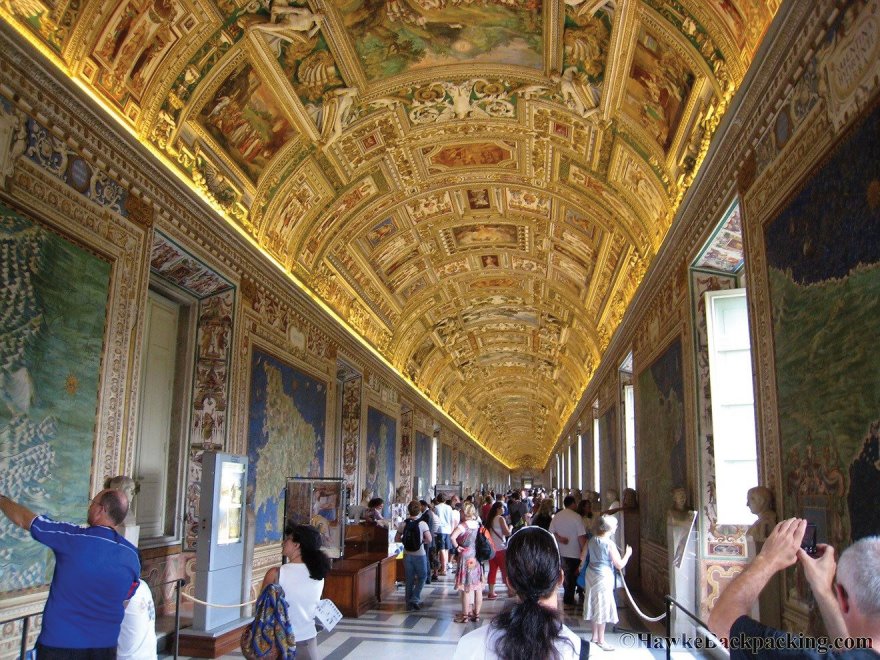 It's fairly common to be asked the following questions when you run an online Catholic apostolate: why doesn't your church sell off its valuable assets to feed the poor?  Wouldn't Jesus balk at the amount of wealth the Church has today?  Wouldn't he give it all to the poor?
I do think these are all very valid questions and I believe there are also very good answers to them. But before we begin looking at those answers, perhaps it would be prudent to give the matter of Church wealth a bit of context.  The Vatican City is a unique economy in that it relies on the contributions of its worldwide Catholic congregations and also tourists visiting its attractions to support it.  This, in a nutshell, is the income received by the Catholic Church.
But what is this money spent on?  Well, the Catholic Church, like any other large organisation, has huge bills to pay such as as wages, utilities, and paying contractors, suppliers etc.  But the Church is also known to be the largest charitable organisation in the world.  With charities such as Missio, CAFOD, SCIAF to name only a few, the Church spends billions in providing assistance to those in need and has been doing so for thousands of years.  Indeed, at last count, the Catholic Church was home to a confederation of some 164 relief agencies providing essential care and relief to people in two hundred of the world's poorest countries.
The Church is also the largest non-governmental provider of healthcare in the world, managing one quarter of the world's healthcare facilities.
Further, the Church is one of the largest providers of welfare and education in the world, especially in developing countries where the provision of such services is most lacking.
But could the Church sell some of its assets and put the extra cash generated to good use?  Well, yes, the Church would certainly put any cash it may make to good use like it has done for thousands of years.  That is a given.  But what isn't a given is whether there is actually a market for the Church's most valuable assets and whether it would be worthwhile in the long run to shed those assets in this way. 
Taking the first point, do we really believe there to be sufficient interest in centuries old basilicas and churches for the church to generate reasonable income from a sale?  Would these big, old, a-listed buildings with massive overhead costs really tempt the market to come in with a tasty offer to take them from Church hands?  Perhaps they could be bought and torn down to make way for new, lucrative housing schemes.  But wouldn't this be a defeat for the Church and a defeat for God?  Surely part of our work here on earth is to ensure a suitable home for Jesus in the Blessed Sacrament?  Surely we are duty bound to create and maintain a place where God's people can come to Him and give him glory and praise in the company of others of like mind?  Wouldn't signing off the death warrant of these buildings be an offence against God?
And what about the art treasures holed up in the Vatican museums?  Couldn't those be sold off for billions of pounds and the money given to the poor?  Well, yes, these treasures could be sold off and the money given to the poor.  But once sold and in the hands of a new owner they would be gone for good and would no longer serve as an attraction to bring millions of visitors to the Vatican.  This would affect the number of visitors to the Vatican which in turn would affect the amount of money generated to feed the poor and care for the needy.
But if the Church did decide to sell off its assets and use the money to feed the poor, the big question we must ask ourselves is how long that feeding could be sustained.   The truth is, not very long.  More privileged societies plough millions, possibly billions, of pounds into charitable organisations every month in order to help the needy around the world. If the Catholic Church decided to sell its assets in order to look after the needy it would only be able to do so for a very short amount of time, probably just a few months, before the cash realised would dry up. Not only that but the Church itself would disappear because it could no longer pay its bills.  The end of the Catholic Church would create an enormous black hole in worldwide charitable giving and healthcare provision, the likes of which we have never witnessed.  At the end of the day, the results of a flash sale in Vatican assets would create a quick fix for a few, but it would also create a lifetime of poverty and destitution for many.
The Church - if it is to sustain its significantly high level of charitable giving and healthcare provision - must retain its valuable assets in order to continue to generate the income necessary to tend to the poor, needy and sick.  The consequences of failing to retain these assets simply doesn't bear thinking about.
Another point many people make is Jesus' attitude to the Church's wealth.  But again these points are made without seeing the bigger picture of the Church as an organisation with bills like anyone else.  More crucially, it fails to recognise the Church's status as the biggest provider of food to the starving in the world.  It fails to recognise the Church's status when it comes to the provision of healthcare.  And perhaps most crucially, it fails to recognise Christ's own personal attitude to how God should be glorified. 
Consider the occasion when Jesus ate at the house of a Pharisee and Mary of Bethany approached him with an alabaster jar of costly fragrant oil, proceeding to pour the oil over him. The house was in uproar because of Mary's supposed wastefulness.  People even suggested that she should have kept the oil and sold it, giving the proceeds to the poor.  Jesus' response to this?  He said that Mary had done a good deed.  Indeed he went even further than this saying: "The poor you will always have with you. But you will not always have me."  Jesus did not believe Mary had done the wrong thing by not using the oil in order to help the poor.  His need was greater and he was grateful of this simple act of great love towards him.  And so we must consider this when we look at the Church and how it glorifies God.  A beautiful Church is not a contradiction to the Church's mission to care for the poor.  Indeed it is quite the opposite.  It is a gesture of our love for God and a real, tangible example of our need to glorify Him, just as Mary's simple gesture of love was a real and tangible act of glorifying God.    
Consider also when Jesus entered the temple to find the money changers doing their dealings in his Father's house.  Wasn't he extremely angry with them?  Didn't he make whips out of some cord and chase them out?  But why did Jesus do this?  He did it because they were profaning the house of God.  The actual dealings of those in the temple weren't the cause of Jesus' anger.  It was the fact that they were taking place in God's house.  And so Jesus places huge importance on church buildings and our need to have them to glorify God.  
But what about when the man who has kept all the Commandments approaches Jesus and asks him what he must do to inherit eternal life?  Jesus tells him to sell all he has and give to the poor.  Doesn't this contradict what we have already discovered?  No it doesn't and here is why.  This man was very rich and his reaction to Christ's call was telling.  He went away sorrowful because of what he was  expected to do.  There was no obvious willingness on the part of the man to do as Jesus says. He was a man who did not give anything to the poor and, despite Jesus' best efforts, he wasn't about to start. This is different to the Church which already gives billions to the poor every year.  Not only that but it spends time with the poor through missionary work and putting at risk the lives of those priests, religious and volunteers who do such work.  Charitable work isn't just about throwing money at something, it's about giving up the comfortable life and spending a little time with those in most need.  The man described above is not only unwilling to give any of his wealth away but he is also unwilling to devote any time to the poor.   This is the complete opposite of what the Church does.
Ultimately, if the Church wishes to maintain its status as the bride of Christ it must ensure that it is a fitting bride.  It must be beautiful and glorious, but it must also be in the trenches tending to those in most need.  As Catholic people we believe in Christ's promise that he will be with the Church until the end of time, and it is with this promise in mind that we can be confident that the Church has struck the perfect balance of being the perfect bride and of being the beacon of hope to the billions of people in our world who suffer from poverty, deprivation and illness.
Remember, God is love and the Church is the physical, earthly presence charged with the task of bringing that love to all people.  And what is love?  Latin for love is caritas, which means 'charity'.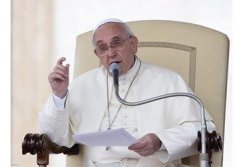 Pope Francis on Sunday evening encouraged families to withstand the threat of ideological attacks on the institution of the family.
The pope encouraged parents to protect their children from such attacks and spoke of the need of a "moral and spiritual rebirth".
Francis also elaborated on the beauty and diversity of male and female characteristics saying "complementarity and reciprocity" within families are very important for the healthy growth of children who must not be afraid of differences and must witness the joy of conjugal love in order to grow and develop with confidence and security.
He also encouraged couples who separate never to forget their duties as parents.
"Do not speak ill of each other" the pope said: that's how children learn how to be hypocritical and to take advantage of others.
Source: en.radiovaticana.va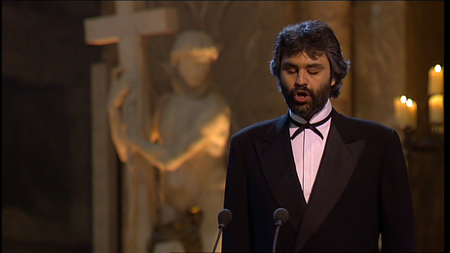 Andrea Bocelli is a man of great faith
Famed for having one of the most incredible voices on the planet, Andrea Bocelli is also well known for being a man of great faith and devotion to God.
Bocelli, who was born with congenital glaucoma and has been blind since a young age, is only alive because his mother rejected the advice of doctors that he be terminated.  This decision not only brought about a beautiful son, grandson, nephew and so on for their family, but it also brought about a genius musician with a voice to rival all others.  A voice the world could enjoy.
It is no surprise then, given his mother's sacrificial love, that Bocelli is a real family man.  With a wife and three children of his own he openly states that "family is such an important thing".  So much so that he is in the process of finalising his latest work titled 'The Great Mystery: The Gospel of the Family, School of Humanity for Our Times'.  The work will be performed at various venues throughout the world, most notably in the Basilica of the Holy Family in Barcelona on 28 May and then in Philadelphia during the World Congress of the Families on September 26.  It is part of a Vatican initiative leading up to the second phase of the Synod on the Family in October.
The Vatican has confirmed that the initiative contains two aspects, singing in the cathedrals and in the squares.  And Bocelli has confirmed that, whenever he is in Church, the music will be exclusively sacred music. This, he said, was very important to him.
While we shall all look forward to hearing Andrea's wonderful and powerful voice once more, his message about the importance of the family should bring into focus once again the need for us to play our part in protecting the sacred institution of the family and the parts which make it; father, mother and child.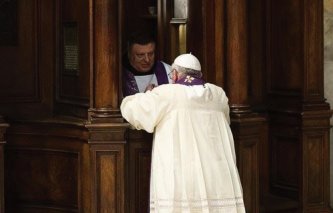 From Sunday's First Reading (Acts 3:13-15,17-19):
'Now you must repent and turn to God, so that your sins may be wiped out.'
Peter, in the short passage from Sunday's first reading, gives a clear and incredibly simple instruction to the people who put Christ to death.  He tells them to repent of their sins and turn to God; and the result of this according to Peter?  Their sins will no longer exist.  It's very simple stuff!  It's also incredibly merciful when you consider what the people did to Jesus; how they ridiculed him, abused him, spat on him and beat him.  Yet here is one of Jesus' most trusted friends telling them that all is forgiven, if they just say they are sorry. 
But is there anything more we can add to this instruction from Peter?  Let's consider Sunday's second reading from St John:
Sunday's Second Reading (1 John 2:1-5):
'I am writing this, my children,
to stop you sinning;
but if anyone should sin,
we have our advocate with the Father,
Jesus Christ, who is just;
he is the sacrifice that takes our sins away,
and not only ours,
but the whole world's.
We can be sure that we know God
only by keeping his commandments.
Anyone who says, 'I know him',
and does not keep his commandments,
is a liar,
refusing to admit the truth.
But when anyone does obey what he has said,
God's love comes to perfection in him.'
Here John puts a little more meat on the bones of Peter's instruction to repent and turn to God.  He gives a similar instruction to turn to Christ if we should sin.  But it is the next part which is the challenge and it is along similar lines to Jesus' call to the woman at the well to "go and sin no more".  Here John the Evangelist tells us that we must keep God's Commandments, and he also states that keeping God's Commandments is the only way to 'know God'.  But what does it mean to 'know God'?  The clue is in the last sentence of the passage.  God's love will come to perfection in us if we keep His Commandments; that is, the perfect love of God will shine through us and out of us to the world if we do as He says.  We will become beacons of love, mercy, peace and hope for all.
This is in keeping with the recent
Papal Bull of Indiction
where Pope Francis revealed a jubilee Year of Mercy from 8 December 2015 (the Solemnity of the Immaculate Conception).  Our call is to go out to the world and to show mercy to everyone.  No exceptions.  But in order to be a merciful people we first need to receive God's mercy and we must keep His Commandments.  Only if our own house is in order will we be in a fit and proper state to administer to others.  Think of a doctor or a lawyer.  Professionals in these fields need to satisfy annual training requirements and receive an annual certificate authenticating their ability to practice.  If they don't fulfil these requirements they are not considered to be fit and proper persons with respect to their work and they cannot diagnose patients' ills or advise clients on legal problems.  They are essentially deemed unfit and incapable of carrying out their job.
And so it is with God.  Unless we first seek His forgiveness for our own wrongdoings and thereafter keep His Commandments, we are deemed unfit to administer to those around us.  Only God gives us true love, true mercy, true peace and true hope.  And if we want to care for those around us and give them a real and proper love, unconditional mercy, perfect peace and a sure and certain hope, we must seek God in the Sacrament of Reconciliation, because it is in that Sacrament where we will find all of these things and much more besides.  And it is this Sacrament which gives us the graces we need to go forth into the world with God's Commandments firmly in heart and mind, to bring God's perfect love, mercy, peace and hope to all people. No exceptions.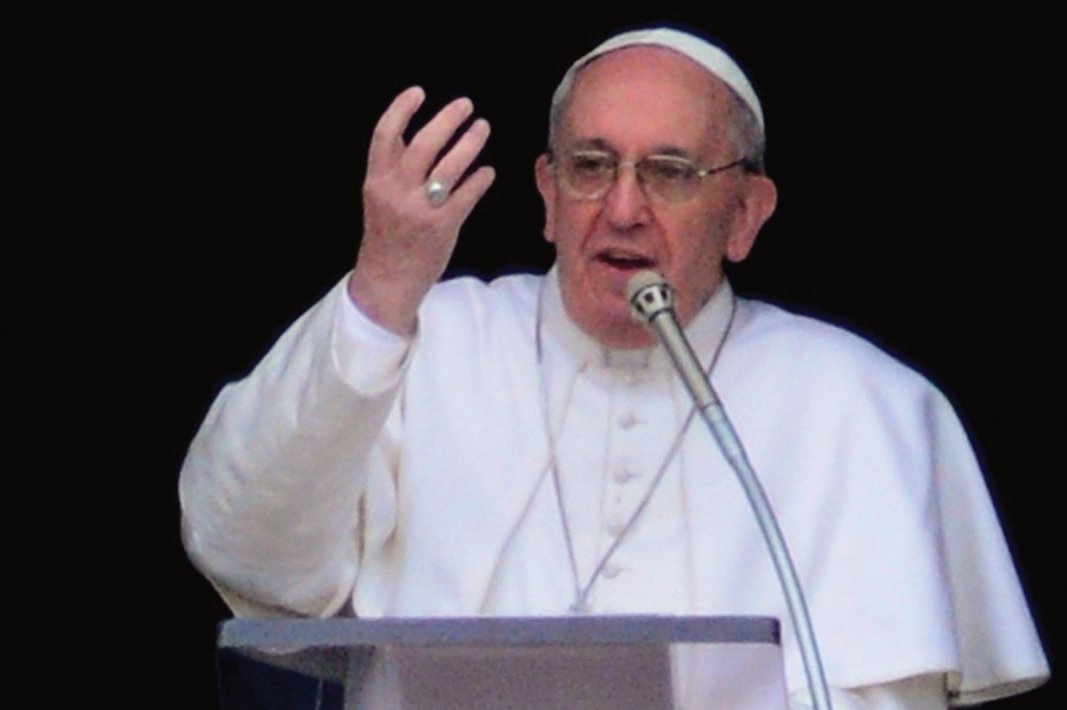 Pope Francis, in his Sunday Angelus has spoken of the need to allow Jesus to come into our lives to cleanse us and for us to allow our bodies to be inhabited by him, and only him. The Pope said: "Let us allow Him to enter into our lives, into our families, into our hearts….so that we might be able to rediscover the beauty of the encounter with Christ, the only One Who frees us and saves us."
The Pope said: "His [Jesus'] humanity is the true temple where Godis revealed, speaks, is encountered; and the true worshippers, the true worshippers of God are not only the guardians of the material temple, the keepers of power and of religious knowledge, [but] they are those who worship God "in spirit and truth" (John 4:23).
The Pope here is emphasising the need to focus on Christ in order to encounter God.  He is also stressing the importance of worshiping God not just on a spiritual level but also by increasing our knowledge of our faith; our knowledge of Truth.
In reference to Sunday's Gospel passage the Pope spoke about Jesus driving the money changers with their sheep and oxen out of the temple.  The pope suggested that Jesus wants our bodies to be clean just like the temple and that the only way to do this is to allow Jesus' love to enter us and cleanse us. 
The Pope said: "If we are witnesses of this living Christ, so many people will encounter Jesus in us, in our witness. But, we ask – and each one of us can ask ourselves – does the Lord feel at home in my life? Do we allow Him to "cleanse" our hearts and to drive out the idols, those attitudes of cupidity, jealousy, worldliness, envy, hatred, those habits of gossiping and tearing down others? Do I allow Him to cleanse all the behaviours that are against God, against our neighbour, and against ourselves, as we heard today in the first Reading? Each one can answer for himself, in the silence of his heart: "Do I allow Jesus to make my heart a little cleaner?" "Oh Father, I fear the rod!" But Jesus never strikes. Jesus cleanses with tenderness, with mercy, with love. Mercy is His way of cleansing. Let us, each of us, let us allow the Lord to enter with His mercy – not with the whip, no, with His mercy – to cleanse our hearts. The whip of Jesus with us is His mercy. Let us open to Him the gates so that He would make us a little cleaner."
Today let us surrender ever more to Jesus and his merciful and tender love and let us never be afraid to encourage others to do the same.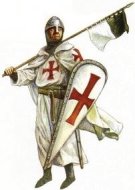 In this latest Catholic Answers article, Steve Weidenkopf explores the reality of the Crusades in order to refute common modern myths suggesting the Church is culpable for unnecessary death and destruction.
There is a lot of confusion about the Crusades and who is at fault, and this article certainly brings considerable clarity to the matter, citing Islamic invasions of Christian lands as the catalyst for a just Christian response.
/