Shopping Cart
Your Cart is Empty
There was an error with PayPal
Click here to try again
Thank you for your business!
You should be receiving an order confirmation from Paypal shortly.
Exit Shopping Cart
Calling Scotland's 841,000 Catholics to unite as one voice
Read this article on an inspirational homily delivered by Mgr Edward Filardi in Washington, where he explores the importance of marriage between one man and one woman and its significance for children.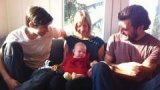 A Vancouver baby becomes the first in British Columbia, Canada, to have three legally recognised parents. 
To read the full article at lifesitenews,
click here
.
Following yesterday's invitation to sign a petition and write to your MEPs about the Lunacek report going before the European Parliament next Tuesday, we bring you this article which details attempts being made by Ms Lunacek to defend her controversial report...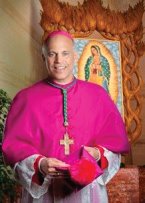 Archbishop of San Francisco, Salvatore Cordileone, gives his views on same-sex marriage; answering the difficult questions and making the case for 'traditional' marriage between a man and a woman.  Please note the interview took place in the early part of 2013.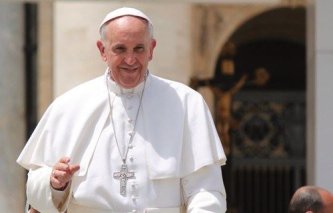 Pope Francis' recent interview with America magazine has generated much excitement after it was released today. 
The world's media has already started publishing excerpts from the interview and much has been made of the Pope allegedly stating that the Church is too focused on issues such as abortion, gay marriage and contraception. 
What the Pope DID say is that "we cannot insist only on issues related to abortion, gay marriage and the use of contraceptive methods."  He then stated that he would not discuss these issues because "the teaching of the Church, for that matter, is clear." 
The mainstream media has again tried to cut and paste the Pope's words to achieve a sensationalist headline and encourage thoughts that the Pope is trying to water down Catholic teaching on these crucial issues.  This is not what the Pope is doing; he cannot go against the Will of God.  On the contrary, the Pope, in the full and proper context of the interview, is pointing us all to Church teaching on these issues.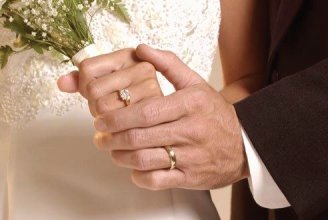 From today's Gospel:
Jesus said "Have you not read that from the beginning the Creator made them male and female and said, 'For this reason a man shall leave his father and mother and be joined to his wife, and the two shall become one flesh'?  So they are no longer two, but one flesh.  Therefore, what God has joined, let no man separate."
Marriage between a man and a woman is the subject of very much debate at the moment, particularly in western society.  These words of Jesus are certainly relevant to that debate.
It might be a useful exercise to simply go over these words of Jesus and try to let them sink in.  I read recently in a book (Be a Man: Becoming the Man God Created You to Be!) by American priest Father Larry Richards, that during his time in seminary, he was encouraged by a nun to read over a small piece of text from the Bible and to do it over and over again.  Father Larry says that he often reads over a small piece of Bible text for perhaps an hour and that it often only sinks deep into his heart after about 50 minutes. 
Perhaps we can't spare a full hour to an exercise like this but maybe we can spare at least five or ten minutes just to read, and re-read the above text.  Pope Francis has often stressed the importance of making the Word of God a bigger part of our lives and has encouraged us to read it more often.  At Scots Catholic we are going to gradually encourage this concept of repeated reading of sacred scripture in the months ahead and hopefully it will become a regular part of our daily routine.  It's not easy and in our busy world time is precious, but perhaps some of what we read will be absorbed deep into our hearts and we will be filled with great joy.  It is the Word of God after all.
Catholic Answers apologetic Jimmy Akin gives his view on what Jesus meant when he said we should not judge others.  In the current climate of same-sex marriage and claims of homophobia this is well worth a read.
Click the link, below, to access Jimmy's article:
/