Shopping Cart
Your Cart is Empty
There was an error with PayPal
Click here to try again
Thank you for your business!
You should be receiving an order confirmation from Paypal shortly.
Exit Shopping Cart
Calling Scotland's 841,000 Catholics to unite as one voice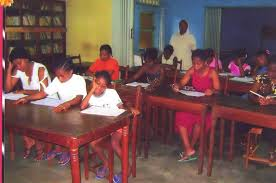 Madagascar is a country riddled with debt, where the basic right of a child to an education is far down the list of government priorities and public expenditure on children is a paltry £31 per year, leaving very little for a basic, let alone decent, education.
The situation is especially grim for girls who are often denied any form of education so as to allow male siblings to benefit from the opportunity to learn.  Boys, it seems, are best placed to go to school to learn.  Girls, it seems, are better off at home.
Thankfully, Missio Scotland, the official mission aid agency of the Catholic Church, is doing what it can to help girls in Madagascar obtain some form of education.  Missio has supported the Catholic Home for Girls in Ambanja, run by the Franciscan Sisters of Mary, since 2004.  The home accommodates around 40 poor and orphaned girls at any given time and is a place where the girls can be educated and allow their faith to flourish in a safe, loving environment.
Sister Suzanne Mahavita, who manages the home, says: "Our girls are from poor families where there's no money for school fees.  Even if there was money, boys get educated at the expense of their sisters.  Girls usually stay at home, caring for younger siblings and do household chores until they are of an age when they can marry.  In this sense female illiteracy far exceeds that of males.  But our local families do support the ideal of education for girls.  Our intention is to bring education to as many of the disadvantaged as we can.  We strongly believe it is every child's right to be literate and numerate."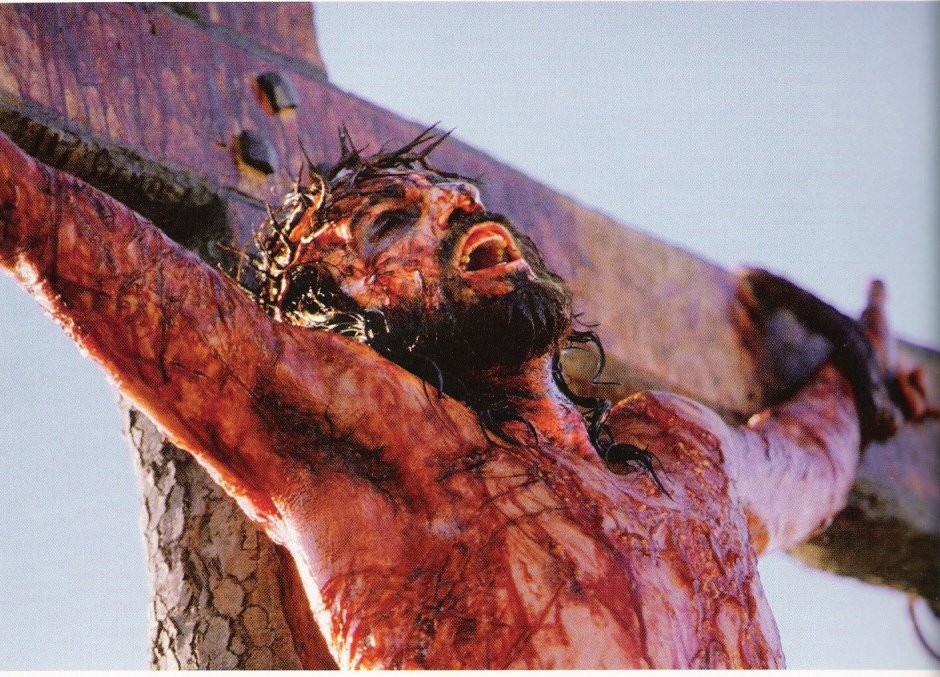 This is what you call 'real love'
Sunday's Second Reading (Ephesians 4:30-5:2):
'Do not grieve the Holy Spirit of God who has marked you with his seal for you to be set free when the day comes. Never have grudges against others, or lose your temper, or raise your voice to anybody, or call each other names, or allow any sort of spitefulness. Be friends with one another, and kind, forgiving each other as readily as God forgave you in Christ.
Try, then, to imitate God as children of his that he loves and follow Christ loving as he loved you, giving himself up in our place as a fragrant offering and a sacrifice to God.'
Ever think that to be a Christian in today's world is hard?  Are you often accused of living in the past and being intolerant of the views of others?  Do people suggest that the Christian message is one of a harsh God who wreaks havoc on anyone who doesn't believe in Him? 
If this is your experience then perhaps this short passage from St Paul's letter to the Ephesians is the most appropriate response to these accusations.  The Christian way is to 'never have grudges against others'. The Christian way is to never 'lose your temper' or 'raise your voice to anybody'.  The Christian way is to never 'call each other names or allow any sort of spitefulness'.  The Christian way is to 'be friends with one another, and kind, forgiving each other as readily as God forgave you in Christ'.
The Christian way is to love. And if ever there was an example of how great this love is and how we as Christians are expected to love, just look to the battered, bruised, bloodied, sacrificial body of Jesus Christ on the Cross. That, brothers and sisters, is Christian love. 
In a world where life has increasingly little value (consider abortion, euthanasia, and the devastating havoc wrought by ISIS), people are crying out for the Christian message of love.  It is our message of love that can bring peace to the world.  Don't be fooled into thinking that we can achieve peace without Christ.  We can't.  Christ is our only hope. 
Let us never be afraid to spread the Christian message of love to the four corners of the world, and let us continue to pray hard that the hearts of all people will be touched by the love of Christ.  Only love, the Christian way, will bring true peace.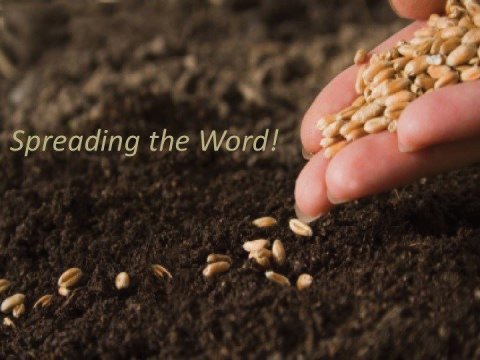 We are all obliged to spread the Word of God
Isn't it true that you often hear people saying things like 'Jesus would do this' and 'Jesus would do that'?  Indeed, such statements are often used by secularists to backup their argument that religion is intolerant, or by liberal Catholics who claim that a loving Jesus would allow for a departure from the Truth of Church teaching.
Yet isn't it rare to hear someone say 'Jesus would do this' or 'Jesus would do that' when it comes to spreading the Gospel or proclaiming the Truth of the Kingdom of God? 
For many people, including many Catholic people, the perception of Jesus has become relativised to the point that we pick and choose the Jesus who happens to suit our argument at any given point in time.  We forget that Jesus is not only this all-loving, all-forgiving God; but that he is also a God who expects something from us.
Jesus expects us to follow him.  And to follow Jesus means we put everything else to the side.  He expects us to put him first, others second, and ourselves third.  And he expects us to take his name to all people; to proclaim the truth and beauty of the Gospel everywhere we go.
These days there are too many 'fans' of Jesus and not enough 'disciples'.  There are not enough people working in the trenches trying to bring other souls to Christ.  Instead they satisfy themselves that they do enough and that anything else is either the job of someone else or that their failures will not be harshly judged by the Creator.  
We have lost our sense of true discipleship and our obligation to bring people to Jesus, putting our own souls in danger in the process.  Perhaps we think that discipleship is the job of our parish priest, that they are the real disciples of Jesus in today's world.  But this is simply not true.  Each and every one of us is called to be disciples and to take Christ and his message of love and mercy to the four corners of the earth.  We are all missionaries, called to sow the seed of Truth.
Let us spend a few moments today thinking about what we do to bring other people closer to Jesus.  Do we do enough?  Or are we often guilty of ignoring this obligation, focusing only on the qualities of Jesus that suit our own needs?  If we do then perhaps it's time for us to take some responsibility and be a bit more disciple like.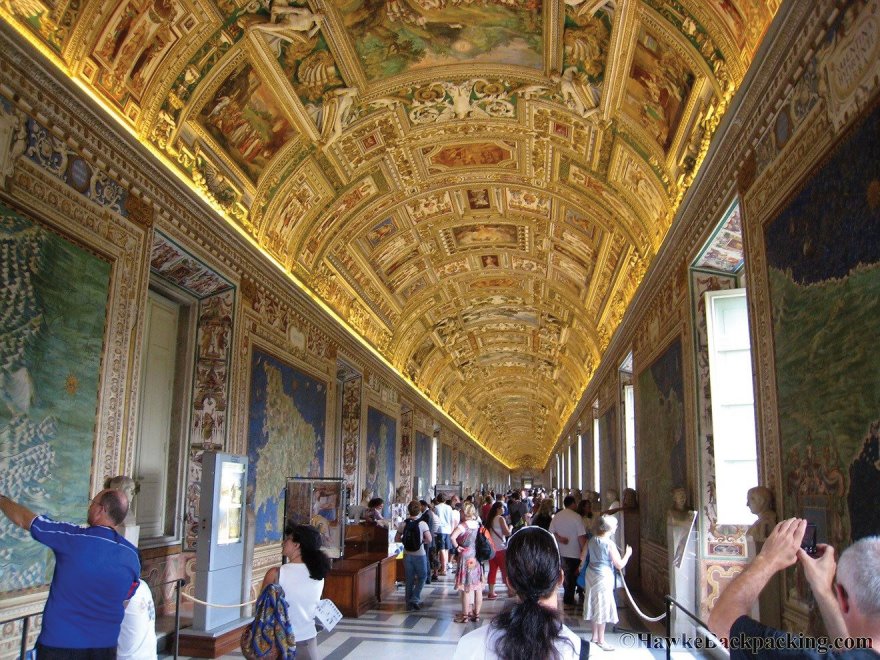 It's fairly common to be asked the following questions when you run an online Catholic apostolate: why doesn't your church sell off its valuable assets to feed the poor?  Wouldn't Jesus balk at the amount of wealth the Church has today?  Wouldn't he give it all to the poor?
I do think these are all very valid questions and I believe there are also very good answers to them. But before we begin looking at those answers, perhaps it would be prudent to give the matter of Church wealth a bit of context.  The Vatican City is a unique economy in that it relies on the contributions of its worldwide Catholic congregations and also tourists visiting its attractions to support it.  This, in a nutshell, is the income received by the Catholic Church.
But what is this money spent on?  Well, the Catholic Church, like any other large organisation, has huge bills to pay such as as wages, utilities, and paying contractors, suppliers etc.  But the Church is also known to be the largest charitable organisation in the world.  With charities such as Missio, CAFOD, SCIAF to name only a few, the Church spends billions in providing assistance to those in need and has been doing so for thousands of years.  Indeed, at last count, the Catholic Church was home to a confederation of some 164 relief agencies providing essential care and relief to people in two hundred of the world's poorest countries.
The Church is also the largest non-governmental provider of healthcare in the world, managing one quarter of the world's healthcare facilities.
Further, the Church is one of the largest providers of welfare and education in the world, especially in developing countries where the provision of such services is most lacking.
But could the Church sell some of its assets and put the extra cash generated to good use?  Well, yes, the Church would certainly put any cash it may make to good use like it has done for thousands of years.  That is a given.  But what isn't a given is whether there is actually a market for the Church's most valuable assets and whether it would be worthwhile in the long run to shed those assets in this way. 
Taking the first point, do we really believe there to be sufficient interest in centuries old basilicas and churches for the church to generate reasonable income from a sale?  Would these big, old, a-listed buildings with massive overhead costs really tempt the market to come in with a tasty offer to take them from Church hands?  Perhaps they could be bought and torn down to make way for new, lucrative housing schemes.  But wouldn't this be a defeat for the Church and a defeat for God?  Surely part of our work here on earth is to ensure a suitable home for Jesus in the Blessed Sacrament?  Surely we are duty bound to create and maintain a place where God's people can come to Him and give him glory and praise in the company of others of like mind?  Wouldn't signing off the death warrant of these buildings be an offence against God?
And what about the art treasures holed up in the Vatican museums?  Couldn't those be sold off for billions of pounds and the money given to the poor?  Well, yes, these treasures could be sold off and the money given to the poor.  But once sold and in the hands of a new owner they would be gone for good and would no longer serve as an attraction to bring millions of visitors to the Vatican.  This would affect the number of visitors to the Vatican which in turn would affect the amount of money generated to feed the poor and care for the needy.
But if the Church did decide to sell off its assets and use the money to feed the poor, the big question we must ask ourselves is how long that feeding could be sustained.   The truth is, not very long.  More privileged societies plough millions, possibly billions, of pounds into charitable organisations every month in order to help the needy around the world. If the Catholic Church decided to sell its assets in order to look after the needy it would only be able to do so for a very short amount of time, probably just a few months, before the cash realised would dry up. Not only that but the Church itself would disappear because it could no longer pay its bills.  The end of the Catholic Church would create an enormous black hole in worldwide charitable giving and healthcare provision, the likes of which we have never witnessed.  At the end of the day, the results of a flash sale in Vatican assets would create a quick fix for a few, but it would also create a lifetime of poverty and destitution for many.
The Church - if it is to sustain its significantly high level of charitable giving and healthcare provision - must retain its valuable assets in order to continue to generate the income necessary to tend to the poor, needy and sick.  The consequences of failing to retain these assets simply doesn't bear thinking about.
Another point many people make is Jesus' attitude to the Church's wealth.  But again these points are made without seeing the bigger picture of the Church as an organisation with bills like anyone else.  More crucially, it fails to recognise the Church's status as the biggest provider of food to the starving in the world.  It fails to recognise the Church's status when it comes to the provision of healthcare.  And perhaps most crucially, it fails to recognise Christ's own personal attitude to how God should be glorified. 
Consider the occasion when Jesus ate at the house of a Pharisee and Mary of Bethany approached him with an alabaster jar of costly fragrant oil, proceeding to pour the oil over him. The house was in uproar because of Mary's supposed wastefulness.  People even suggested that she should have kept the oil and sold it, giving the proceeds to the poor.  Jesus' response to this?  He said that Mary had done a good deed.  Indeed he went even further than this saying: "The poor you will always have with you. But you will not always have me."  Jesus did not believe Mary had done the wrong thing by not using the oil in order to help the poor.  His need was greater and he was grateful of this simple act of great love towards him.  And so we must consider this when we look at the Church and how it glorifies God.  A beautiful Church is not a contradiction to the Church's mission to care for the poor.  Indeed it is quite the opposite.  It is a gesture of our love for God and a real, tangible example of our need to glorify Him, just as Mary's simple gesture of love was a real and tangible act of glorifying God.    
Consider also when Jesus entered the temple to find the money changers doing their dealings in his Father's house.  Wasn't he extremely angry with them?  Didn't he make whips out of some cord and chase them out?  But why did Jesus do this?  He did it because they were profaning the house of God.  The actual dealings of those in the temple weren't the cause of Jesus' anger.  It was the fact that they were taking place in God's house.  And so Jesus places huge importance on church buildings and our need to have them to glorify God.  
But what about when the man who has kept all the Commandments approaches Jesus and asks him what he must do to inherit eternal life?  Jesus tells him to sell all he has and give to the poor.  Doesn't this contradict what we have already discovered?  No it doesn't and here is why.  This man was very rich and his reaction to Christ's call was telling.  He went away sorrowful because of what he was  expected to do.  There was no obvious willingness on the part of the man to do as Jesus says. He was a man who did not give anything to the poor and, despite Jesus' best efforts, he wasn't about to start. This is different to the Church which already gives billions to the poor every year.  Not only that but it spends time with the poor through missionary work and putting at risk the lives of those priests, religious and volunteers who do such work.  Charitable work isn't just about throwing money at something, it's about giving up the comfortable life and spending a little time with those in most need.  The man described above is not only unwilling to give any of his wealth away but he is also unwilling to devote any time to the poor.   This is the complete opposite of what the Church does.
Ultimately, if the Church wishes to maintain its status as the bride of Christ it must ensure that it is a fitting bride.  It must be beautiful and glorious, but it must also be in the trenches tending to those in most need.  As Catholic people we believe in Christ's promise that he will be with the Church until the end of time, and it is with this promise in mind that we can be confident that the Church has struck the perfect balance of being the perfect bride and of being the beacon of hope to the billions of people in our world who suffer from poverty, deprivation and illness.
Remember, God is love and the Church is the physical, earthly presence charged with the task of bringing that love to all people.  And what is love?  Latin for love is caritas, which means 'charity'.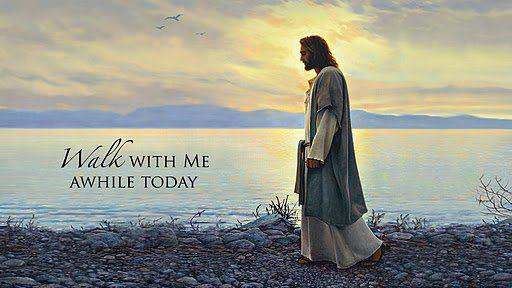 Sunday's Gospel (John 3:14-21):
'Jesus said to Nicodemus:
'The Son of Man must be lifted up
as Moses lifted up the serpent in the desert,
so that everyone who believes may have eternal life in him.
Yes, God loved the world so much that he gave his only Son,
so that everyone who believes in him may not be lost
but may have eternal life.
For God sent his Son into the world
not to condemn the world,
but so that through him the world might be saved.
No one who believes in him will be condemned;
but whoever refuses to believe is condemned already,
because he has refused to believe in the name of God's only Son.
On these grounds is sentence pronounced:
that though the light has come into the world
men have shown they prefer darkness to the light
because their deeds were evil.
And indeed, everybody who does wrong
hates the light and avoids it,
for fear his actions should be exposed;
but the man who lives by the truth comes out into the light,
so that it may be plainly seen that what he does is done in God.''
Perhaps it would be of benefit if we carved up this Gospel passage a little.  Perhaps we should boil it right down into a few snappy statements of fact, as declared by Jesus.  He says this:
God gave the world His only Son
Everyone who believes in the Son will not be lost but may have eternal life
God sent his Son not to condemn but to save
No person who believes in the Son will be condemned
Whoever refuses to believe in the Son is already condemned
It's hard hitting stuff!  How can we reconcile the fact that God is all loving and all merciful yet He is prepared to allow people to be condemned!  We are all God's creation, so how can He allow any of us to be lost? 
It's a conundrum alright and it's a stumbling block for many people.  But one thing that is absolutely certain is that what we are reading is the Word of God.  These are the words of Jesus Christ; the words of God made man.  There can be no dubiety about the reality of these words and their applicability to all people.  These words apply to everyone.  Yet sadly so many people aren't aware of them.  But hey, that's why you and I exist!  We have been given a special grace by God to have knowledge of His Word.  Not only that but we have been entrusted to take that Word to others! 
How do you think our faith spread back in the early days of the Church?  How do you think the Word of God found its way into the hearts and minds of so many people through the years?  Simple.  People used their mouths, their hands, and their feet to spread the Word!  There are millions of people out there who do not have the joy of God's Word and His Truth.  We are called to take His Word to all of those who have not yet heard. Wow!  God doesn't ask much of us does He??
And while we may have this huge responsibility on our shoulders, we needn't do it alone. No, Jesus is always with us.  And God sends His Holy Spirit to be our comforter and our guide as we try to bring the Truth to all people.  We are never ever alone.  That is why we must follow Jesus' example and take time out to sit in a quiet place and pray.  We must learn to take some time away from the crowd to clear our heads and to be in the presence of God, the Father who loves us and wants us to love Him back. 
This day, take some time to speak with Jesus and ask him for guidance on how you can be an instrument of God's work.  Ask him what you can do to take God's Word to other people.  Ask him if there is anything specific God wants you to do to bring His Truth to those who do not believe.
Remember the warnings of Christ when he speaks of those who refuse to believe.  He says that they are already condemned.  But this needn't be the case.  We can change this!  We can bring people to God and save their souls!  In today's world which has embraced the modern idea of new-age spirituality and religion it is widely accepted that each individual person is entitled to believe in what they want and do pretty much whatever pleases them. It is their life and 'who am I to interfere?' is the general consensus in a society with an increasing desire for relativism.  And while God's great gift of free will for all people makes this possible, sacred scripture is full of warnings about how we ought to live our lives.  Too often we hear the cry that 'Jesus wouldn't do this' and 'Jesus wouldn't do that'.  Who are we to decide what Jesus would and wouldn't do?  If we want to know what Jesus would and wouldn't do we just need to read the Word of God.  It's all there in black and white! 
The difficulty many people have is that they find it hard to accept some of the difficult teachings of Jesus.  They find it difficult to accept some of the harsh words he sometimes has to say.  But remember, this doesn't change the fact that he is pure love, pure gentleness, pure compassion, and pure mercy.  He is still all of those things.  It's just that some of his teachings challenge us. And there can be no greater challenge than to bring the condemned into new life in Christ!  That's the challenge Christ sets us is in this Gospel passage. God doesn't want anyone to be condemned. He wants everyone to love Him and to eventually be with Him in Heaven.  But sometimes we choose the wrong path.  But thankfully there is only one wrong path which makes it really easy for us to know when we and others around us are going the wrong way.  The wrong path is simply the path that Christ isn't walking along.  If we want to take the right path we need to follow Christ.  It is that path that will lead us to God.  Jesus himself said: "I am the way, the truth, and the life; no one can get to the Father except through me".  Jesus isn't lying here.  It's impossible for him to lie for he is all good.  No, Jesus is telling us in a very honest and frank manner that we need to follow him if we want to get to the Father.  Any other route to the Father simply will not work!  Why?  Because there is no other route to the Father!  Every other route is one of darkness.  Jesus is the only way.  It is Jesus who brings us into the light.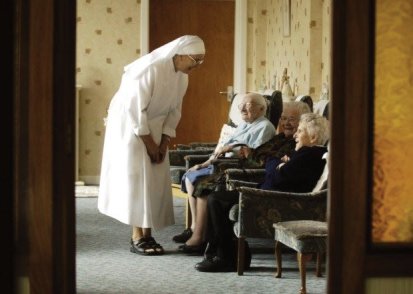 The Diocese of Dunkeld has stepped in to continue the vital missionary work of the Little Sisters of the Poor in Dundee.
The Wellburn Care Home, a place where loving care has been given to the elderly for 152 years, was due to close through lack of vocations.
However, by taking over ownership of the home, the Diocese has allowed the work of the Little Sisters to continue and provide this essential service.
At a time when the elderly are under increasing threat with the proposed assisted suicide legislation, this kind of service provides a timely reminder of true love and care for each and every human being.  Thank goodness it is being preserved. 
Here is the full text of the Catholic Media Office letter on the Wellburn Care Home:
'In October of 2104 the Little Sisters of the Poor announced, that due to a shortage of Vocations they could no longer continue their mission at the Wellburn Care Home in Dundee, bringing to an end 152 years of caring lovingly for the vulnerable elderly in Dundee. 

On 27th February 2015, the Little Sisters verbally accepted an offer from the Diocese of Dunkeld to continue the vital mission of care and support for the infirm elderly at Wellburn, by allowing the Diocese to take over the Home. The legal and practical arrangements for the transfer of mission will be worked out over the coming months.
 
Sr Joseph Christine, Mother Provincial of the Little Sisters on behalf of the Congregation said:
 
"The Little Sisters, are delighted to be able to entrust the continuation of their essential work to the Diocese of Dunkeld. We are very happy with the arrangements being negotiated and wish Bishop Stephen and the Diocese of Dunkeld God's blessing in continuing the work of our Foundress, St Jeanne Jugan."
 
Commenting on behalf of the Diocese of Dunkeld, Bishop Stephen Robson said:
 
"The Catholic Church believes, that the continued operation of Wellburn will best serve the infirm and elderly and protect their rights, interests and dignity, by continuing the loving service and care of those in need."
"I have known the Little Sisters since I was a child and have always had a great love and respect for them and their work. We will be happily blessed indeed if we can achieve their level of service and love and dedication."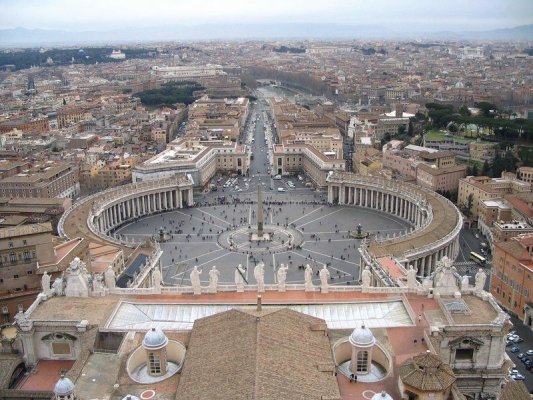 Even the design of St Peter's Square tells us to evangelise
Sunday's Second Reading (1 Corinthians 9:16-19,22-23):
'I do not boast of preaching the gospel, since it is a duty which has been laid on me; I should be punished if I did not preach it! If I had chosen this work myself, I might have been paid for it, but as I have not, it is a responsibility which has been put into my hands.  Do you know what my reward is?  It is this in my preaching, to be able to offer the Good News free, and not insist on the rights which the gospel gives me.
So though I am not a slave of any man I have made myself the slave of everyone so as to win as many as I could.  For the weak I made myself weak.  I made myself all things to all men in order to save some at any cost; and I still do this, for the sake of the gospel, to have a share in its blessings.'
Do you think that it is only priests who are duty bound to proclaim the Word of God?  What about you? 
In order to find an answer to this question we need to consider the role of the Church and the role of its members; people like you and me.  What is it we are called to do as Catholic people?  Well, praising Goda nd surrendering to His Holy Will would certainly be a good start.  Abiding by His Commandments and following the example of Christ is also fundamental.  But we are also called to be in the business of saving souls for Christ.  The Church is a church of mission which means it needs to always be reaching out to people. That's why St Peter's Square is designed the way it is; with open arms stretching out to the world, inviting all people to come to know and to love God!  And a critical part of our mission to save souls is to evangelise.  But how do we evangelise, you might ask?  Simple….by speaking the Word of God and revealing its unrivalled beauty! 
Do you ever wonder why the Church grew so quickly in the years after Jesus' death and resurrection? It was because people like Paul preached the Word of God.  Today is no different.  We are still called to preach the Good News of God's Word to all people in order to bring them closer to God and into a real and personal relationship with Him. And this doesn't just apply to strangers and people who we know to be non-believers.  This evangelising also needs to take place in our own homes, in our families and among our friends.
And, of course, it won't be easy.  It certainly wasn't easy for St Paul when you consider the kind of barriers he faced two thousand years ago; being mocked, abused, tortured and ultimately put to death for his faith.  But if we fall in love with the Word of God, as Paul clearly did, we too can bring people to God.  We too can evangelise the world so that others may come to know the beauty of living a life in the Catholic faith.  We are members of the Church founded by Jesus Christ two thousand years ago!  It is, to this very day, the very same Church, and it is still preaching that same Word of God proclaimed by St Paul in his letter to the Corinthians.
Don't ever be afraid to proclaim God's Word as you go about your daily life.  You are part of a huge family of God which spans the whole of time and has among its number a multitude of saints enjoying the glory and splendour of the Father's Kingdom.  It is a family which, at this very moment, numbers 1.2 billion on planet Earth. Your family is huge!  Why are you afraid?  Remember, God is on your side.  Go out and win people over to Him and find joy in being a true disciple of Christ.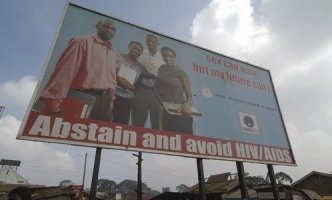 In the face of increased sexualisation and increased use of contraception across the world, some African nations are resorting to more traditional means of disease control.
In 2002, a
Harvard University Study
revealed how the east African nation of Uganda managed to significantly decrease the number of people suffering from the AIDS virus, and all because of abstinence.
The country started a programme in the late 1980's aimed at tackling AIDS through abstinence and the preservation of sexual relations for marriage.  The results were astounding.  By 2001, only 6.2% of pregnant women were infected with the virus.  This compared to 21.2% when the program started in the late 80's.
Compare this to other nations which sought to tackle the AIDS crisis by use of contraception.  In Botswana for example, where condoms were promoted as the answer to the AIDS crisis, 38% of pregnant women were found to be infected in 2001.  The success rate of contraception, as you would expect, lags miles behind the success rate of abstinence.
More recently, in Ghana, the Salesian movement (a Catholic movement founded by St John Bosco) has sought to encourage young people to live chaste lives and commit to abstinence until marriage.  And, despite what many western governments, secular groups and the media may say, the young people of Ghana are apparently hungry to become involved.  A Nigerian woman who took part in a recent
Catholic Answers
podcast, said that on a recent visit to Ghana to promote this project she was inundated with requests for pledge cards so that the youngsters could commit to live a chaste life.  It would appear that these young people are desperate to achieve a higher level of living rather than simply subscribing to western secular ways of 'putting a plaster on the problem'.
All of this is of course contrary to the contraception programme being supported by the United Nations and some western governments.  Increased contraception, it would seem, is the western world's way of alleviating hunger and controlling population in Africa.  This coupled with Melinda Gates (wife of Bill Gates) pledging $4.5 billion for contraception reveals just how shallow the west can be when it comes to issues of poverty, disease and deprivation in other countries.  Just spend a whole load of money on a whole load of condoms and that will soon fix it.  Fools.
As Patrick Coffin, host on Catholic Answers radio so eloquently put it: 'it's more a case of mouths to feed than hearts to love.'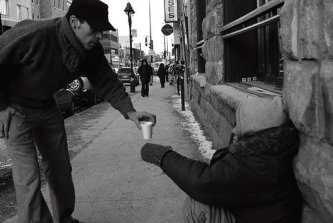 Sunday's Gospel (Matthew 25:31-46):
Jesus said to his disciples: 'When the Son of Man comes in his glory, escorted by all the angels, then he will take his seat on his throne of glory. All the nations will be assembled before him and he will separate men one from another as the shepherd separates sheep from goats. He will place the sheep on his right hand and the goats on his left.
  'Then the King will say to those on his right hand, "Come, you whom my Father has blessed, take for your heritage the kingdom prepared for you since the foundation of the world. For I was hungry and you gave me food; I was thirsty and you gave me drink; I was a stranger and you made me welcome; naked and you clothed me, sick and you visited me, in prison and you came to see me." Then the virtuous will say to him in reply, "Lord, when did we see you hungry and feed you; or thirsty and give you drink? When did we see you a stranger and make you welcome; naked and clothe you; sick or in prison and go to see you?" And the King will answer, "I tell you solemnly, in so far as you did this to one of the least of these brothers of mine, you did it to me."
  'Next he will say to those on his left hand, "Go away from me, with your curse upon you, to the eternal fire prepared for the devil and his angels. For I was hungry and you never gave me food; I was thirsty and you never gave me anything to drink; I was a stranger and you never made me welcome, naked and you never clothed me, sick and in prison and you never visited me." Then it will be their turn to ask, "Lord, when did we see you hungry or thirsty, a stranger or naked, sick or in prison, and did not come to your help?" Then he will answer, "I tell you solemnly, in so far as you neglected to do this to one of the least of these, you neglected to do it to me."
  'And they will go away to eternal punishment, and the virtuous to eternal life.'
It's hard to pick your favourite scripture passage.  All of it is the Word of God after all!  But this passage always has a habit of really grabbing me and giving me a right good shake!  The passage provides a harsh lesson yet it is also so undeniably beautiful and perfect in its love.
There is perhaps no greater test in life than treating each and every person as if they were Jesus.  Yet that is precisely what we are called to do. 
Jesus is living.  He is as alive today as he has ever been.  He is alive in your family, he is alive in your friends, and he is alive in your work colleagues.  He is alive in the beggar sitting on the street corner, he is alive in the elderly person sitting in the nursing home, and he is alive in prisoners. 
But perhaps something we fail to grasp from this passage is that Jesus is alive in you.  That is why Jesus expects you to feed the hungry, welcome the stranger, clothe the naked, and visit the sick and imprisoned.  We can do none of this without the help of Christ.  His love burns inside us and wills us to do all of these things for the good of others and, ultimately, for the good of the Father's kingdom.
Let Jesus flourish in you today and every day.  Let him take over.  Let him be the one in charge.  Let him take your hands so that he may use them to give food to the hungry.  Let him use your arms to wrap them around and welcome a stranger.  Let him help you to clothe the naked.  Let him take you into the homes of the sick and into the cells of the prisoner so that they may feel his love through you. 
We are all called to be missionaries for Christ.  We are all called to take his love to the four corners of the earth and to bring people closer to him through our example.
/