Shopping Cart
Your Cart is Empty
There was an error with PayPal
Click here to try again
Thank you for your business!
You should be receiving an order confirmation from Paypal shortly.
Exit Shopping Cart
Calling Scotland's 841,000 Catholics to unite as one voice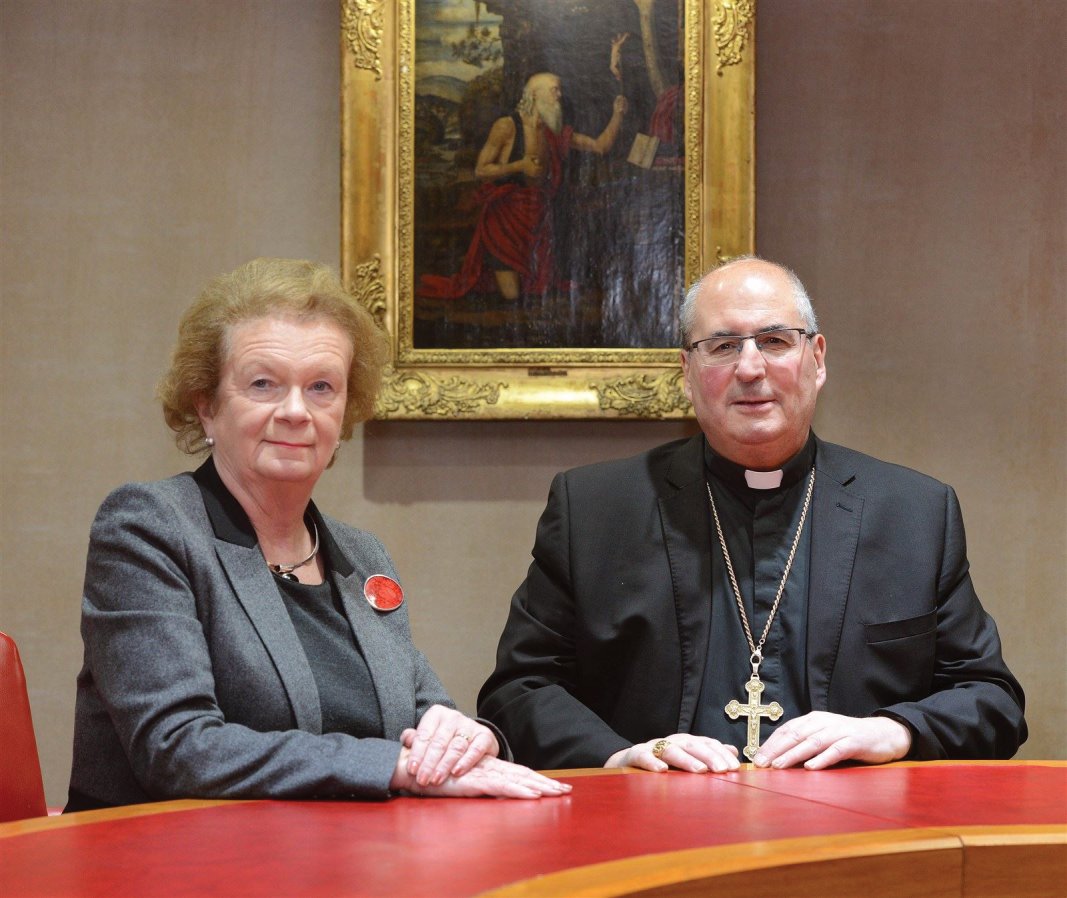 Baroness Liddell and Archbishop Philip Tartaglia
The Bishops' Conference of Scotland has today announced that Baroness Helen Liddell will be the first ever Chair of the Independent Review Group (IRG) an autonomous body, which will function separately from the Church and which will review safeguarding standards and carry out independent audits.


Announcing the appointment, Archbishop Philip Tartaglia, President of the Bishops' Conference said: "I am most grateful to Baroness Liddell for agreeing to become the first Chair of the Independent Review Group, which will review and audit the Catholic Church's Safeguarding work. In accepting the recommendation of the McLellan Commission to create an independent group, it was clear that a chairperson of national stature and proven competence would be required and I believe, that in Helen, these qualities are perfectly met."
"On behalf of the bishops of Scotland I welcome her appointment and look forward to working with her as we continue to implement in full the safeguarding recommendations presented to us last year."


Responding to the appointment, Baroness Liddell, a former Secretary of State for Scotland, said: "This group will be a transparent and fearless means of ensuring that the McLellan Commission recommendations are implemented in full. We owe it to the survivors to ensure that their suffering is never repeated."
(from Scottish Catholic Media Office)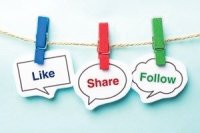 Do we define ourselves by 'likes' and 'follows'?
It's been quite a journey for social media over the last several years.  From meagre beginnings it has become the mainstay of human contact, the go-to means of communication.  It has, in many respects, been a revolution of seismic proportions and there are very few individuals who can say that they don't have a Facebook account or haven't at least been touched by its power.
And it's not only on a personal level that social media has heralded meteoric change in communications.  It is perhaps now one of the biggest means of advertising for commerce and it has allowed countless charities and other organisations to promote their work and encourage people to donate or to simply take an interest in their activities.  And then there is the media.  Perhaps this sector has benefited most from the social media revolution, having access to millions of eyes with a few simple taps of a touchscreen.
But is it all sweetness and roses in this cyberland of 24/7, round-the-clock communication?  Is it a joyful and peaceful place where stories are shared and people find genuine happiness?  Is it making the world a better place? 
Whilst the social media experience of many people will have been a positive one, there are many more who have felt the full force of its darker, vitriolic side.  Take the recent case of Britney Mazzoncini from Glasgow.  At sixteen years of age she should have been in the throes of some of the happiest days of her life; finding her way in the world, making lots of solid friendships and enjoying life to the full.  Instead, her lifeless body lies awaiting burial; a victim of senseless online bullying via Facebook. 
Britney isn't the only victim of social media's darker side.  There have been many more.  And while it doesn't always end fatally, there are still serious consequences for people and, indeed, society as a whole.  For example, social media is a hotbed of narcissism; encouraging self-centredness and an increasingly desperate craving for peer admiration. 
Consider this: have you noticed how social media has become a means for many people to assess their own lives?  They use it to gauge their own popularity depending on how many Facebook 'likes' they can amass and how many 'retweets' or 'favourites' they can get on Twitter.  It seems to have become the go-to tool for many young people, particularly teenagers, to define the worth and meaning of their own lives.  One bad or distasteful comment and the chips can come crashing down.  One positive comment and the ego builds.  It is, in many respects, a rollercoaster ride of emotion; a potentially dangerous rollercoaster ride at that. 
Society has benefitted greatly from social media and many people use it sensibly and safely.  But social media has also created a significant amount of unrest in our world.  Why?  Because it is a very quick and reliable means of spreading hate.  In just a few short seconds I can tell a politician, a political party, a celebrity, a footballer or even the pope how much I hate them and I can even throw in a few expletives and some explicit content for good measure.  Now I am not going to do any of the above.  But sadly a growing number of people do, and do so on a regular basis.  Just this week I witnessed some horrifically vile abuse being levelled at the Conservative leadership candidate Andrea Leadsom.  All because she expressed an opinion.  She has now withdrawn from the leadership race because of the abuse. 
Ms Leadsom is just one of many people who have to endure vile abuse from the willing fingers of hate of a growing number on social media.  Is there a link between the recent break-up of British politics and the persistent hate levelled at politicians on social media?  Are people increasingly reluctant to get involved in politics and other high profile public roles for fear of abuse?  Sadly it is just too easy to spread hate, especially when you don't even have to face the person you are abusing, hiding behind the veil of miles of fibre optic cable and 4G strength telephone signals.
When we use social media we should always consider the person on the other side of our comment or opinion as being, first and foremost, a human being.  They are just like us in the sense that they too experience sadness and upset at being abused or ridiculed.   They too feel hurt and pain when they are called a fool and it is revealed to them that they are hated.  There is not one individual who is exempt from experiencing that deep, hurtful, hollow feeling when another fellow human being puts them down.  We must remember that our comments and our opinions have the potential to destroy a person's life.  And that is no exaggeration. 
We, as a society, need to take much greater care when we use social media.  We are one family and no family member should ever experience the systematic hate and abuse from a brother or sister that is now part of everyday life on Facebook and Twitter.  If our difference is political then we need to engage with those whom we disagree with to try to advance the common good of society together.  If our difference is religious we need to engage with our detractors in order to reach the ultimate goal of objective truth.  If our difference is to do with a sensitively personal matter such as our sexuality, we need to appreciate individual differences of opinion and accept one another as a brother or a sister whilst acknowledging one another's right to disagree with our own view.
Social media is in desperate need of a lesson in polite, tolerant engagement.  If we really do want a society of peace where love rules and hate is crushed then we need to begin by building a culture of peace on social media.  Starting today.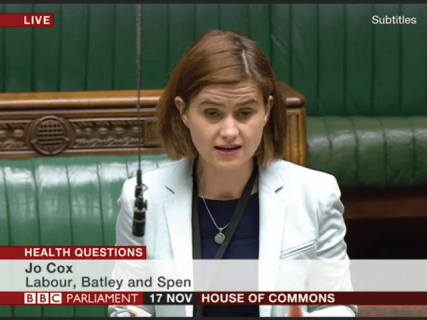 Jo Cox in the House of Commons
The death of Labour MP Jo Cox has shocked not only the world of politics in which she worked, but also the British nation as a whole.  The horror of what happened in the town of Birstall last Thursday will be a permanent scar for the MP's family and is something they will have to live with for the rest of their lives.
But what does it mean for the relationship between MPs and the general public?  Scottish Secretary David Mundell, who has himself received death threats, lamented the influence of social media in relations between the public and MPs, criticising the "vitriol" that is often expressed towards politicians.  I for one agree with him.  Whilst our elected representatives' role in public life is such that they are very much open to criticism, that criticism should be constructive and measured, and it should be expressed with politeness.  It should not be unjust or whimsical, and it should not be expressed with any degree of hatred or be threatening in any way.  Politicians have the right to do their job in safety and without abuse.  Isn't that the legal right of every worker?  Why should politicians be any different? 
Very few politicians are actually in the job to make people worse off or to act selfishly.  They are in politics because they genuinely want to make a difference.  Yes, there will be bad apples in there; just like there is in any walk of life.  But as with any bad apple, we need to pray for them and we need to trust that our peaceful system of democracy will ultimately win the day.
The hate directed at poor Jo Cox as she walked through her constituency last week was of the worst kind.   It took her life and has thus caused immeasurable pain to her family, friends and colleagues.  But underneath all of that is an unhealthy undercurrent of hate and cynicism which exists throughout our country and is often directed at many in officialdom, including politicians.  This is especially the case on social media, where the abuse and hatred spewed forth has the potential to fuel the anger in certain individuals predisposed to dangerous actions. 
Jesus Christ called us to love all people; even those that we perceive to be our enemies.  Our politicians need our support and prayers.  They work in an incredibly testing environment in which they are under increasing fear for their own safety and wellbeing. 
May the sad and unnecessary passing of Jo Cox herald a change in attitude across our nation so that we come together as one, and in a spirit of brotherly love may we work with and support our politicians in striving for peace, equality, tolerance and prosperity for all people.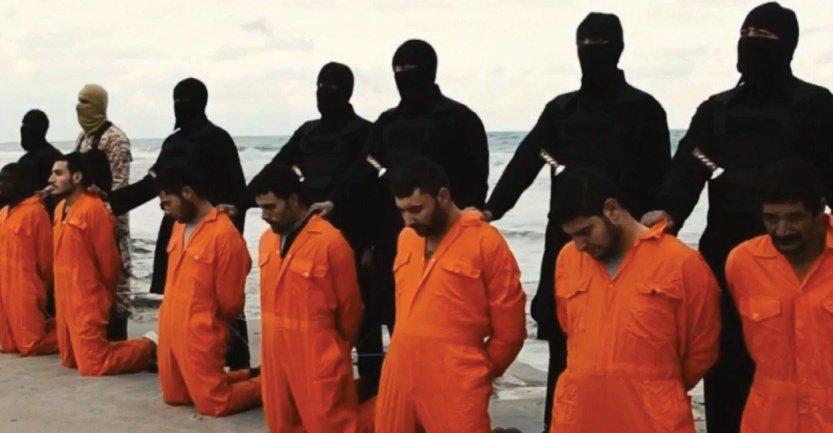 I am astonished and no less disappointed to see that few of the major UK news outlets have covered yesterday's House of Commons vote, when MPs voted 278 – 0 in favour of declaring ISIS/Daesh atrocities against Christians and Yazidis as genocide. 
If the Holocaust were to occur today, would the media recognise the atrocity and label it as genocide?  If the massacre of Srebrenica were to occur today, would the media recognise the suffering people of the city and label it as genocide?  And what about Rwanda in 1994?  Would today's media be prepared to state that this is genocide?
As I write I see that the Guardian, the Telegraph and Reuters are all at least now covering the story.  But still no BBC, no ITV, and no Sky News coverage among many others.  These outlets are no better than the Conservative government which has to date epically failed to declare the murder and violence wrought by ISIS as genocide.
Is it fear?  Is it an anti-Christian mentality?  Who knows?  But one thing is certain, if genocide isn't news we might as well all pack up and head for the hills.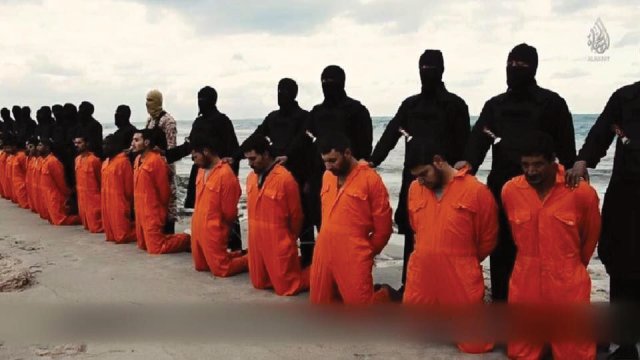 When will the West listen?
A motion is to be put before the UK Parliament next week calling on the House to recognise that Christians and other minority groups in the Middle East are facing genocide.
The terror being wrought by ISIS is well known to all, though the fact that it is mainly targeted towards Christians is not so well documented in the West.
This is an opportunity for the UK government to take a stand against ISIS by declaring their actions to be a genocide against Christians, Yazidis and other religious minorities.  As Pope Francis said: "It is wrong to look the other way, and remain silent."  We all know the situation in the Middle East, and now is our chance to act and to speak up.
Please, please contact your MP today and encourage them to take part in this debate which will take place in Parliament next Wednesday 20th April.  Aid to the Church in Need UK has helpfully drafted up a letter and included a link to obtain the contact details of your MP.  You can find it all by clicking
here
.
We can no longer allow innocent blood to flow under our feet while we do nothing.  We need to act to stop this murder.  Please, help the helpless and write to your MP today.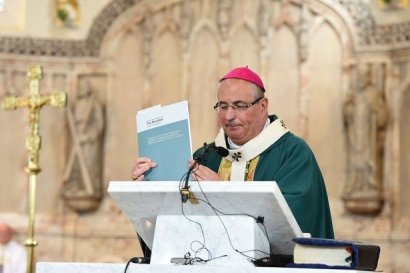 The Church will implement all recommendations
from the McLellan Report

Peter Kearney, Director of the Scottish Catholic Media Office, has called for fairness by the media in reporting the issue of child abuse in the Catholic Church. 
Mr Kearney suggests that official figures show that the problem in the Church is tiny compared to the problem as a whole across Scotland.  Indeed, it is believed that only 0.3% of abuse complaints over the past ten years were against Catholic clergy and volunteers.  Yet, despite this figure, the media appear determined to castigate the Church as offender in chief when it comes to the awful reality of child abuse.
As Peter Kearney says, the "robust attention" of the media around this issue is to be "welcomed" as it "serves to strengthen the resolve of those working within the Church to be as transparent and accountable as possible.  Survivors deserve that."  But there appears to be a disproportionate focus on the Church, especially when you consider the figures quoted.
As we have said before, the Catholic Church in Scotland should now be the safest place for children given the work it is doing to ensure that deplorable mistakes from the past are not repeated.  Following the McLellan Commission's report last year the Church accepted all eight recommendations of the Commission in relation to the safeguarding of children and vulnerable persons and expects all eight to be fully implemented by the end of 2017.   
Perhaps one of the biggest moves by the Church has been to release an annual audit of all abuse allegations against its clergy and volunteers.  This is made public thus ensuring transparency and easy access to the figures for the media and the general public, all of whom have a vested interest in this issue.  Sadly, such transparency is not forthcoming from other churches in Scotland.  Indeed, no other organised church in Scotland releases data in this way.  And they are not alone.  The NHS, Police Scotland, local authorities and national youth and voluntary groups have thus far failed to step up to the plate and release audits of abuse allegations.
As Peter Kearney says, "All abuse is utterly wrong and must always be condemned", but "narratives suggesting the Catholic Church has a disproportionate problem and wider society hasn't, is a terrible deception.  Survivors deserve better."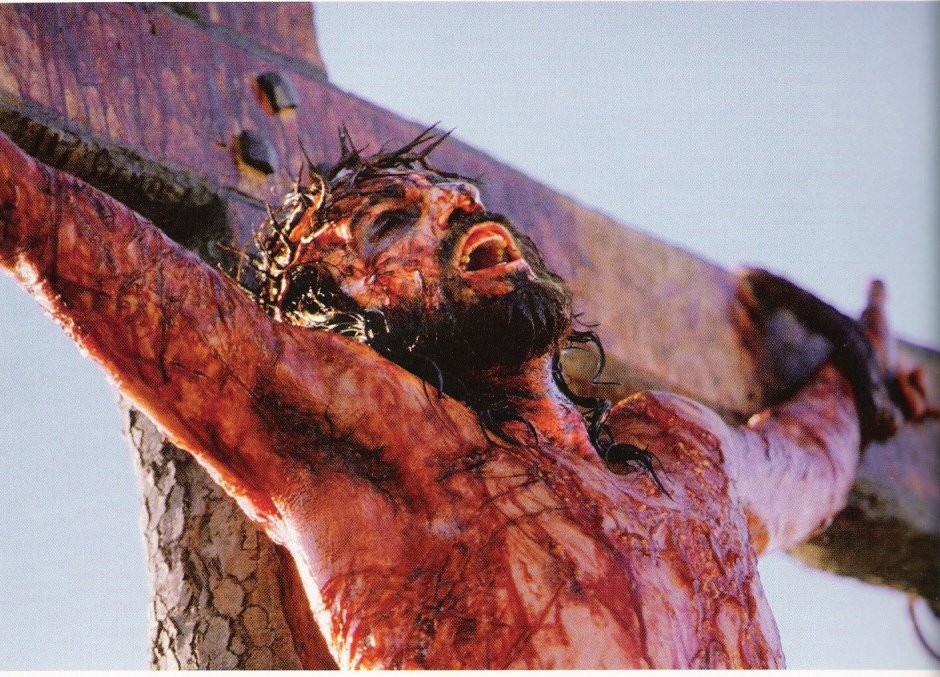 As we embark on another Holy Week we cast our hearts and minds back to Christ's persecution at the hands of his executioners.  Jesus' Passion was a horrific and exhausting episode filled with hate, violence, abuse, blood and gore.  All directed at one person.
The culmination of this hatred and violence was death on a cross.  Left to hang in shame, to be gawped at by the very people he loved and was sent to save.
But thankfully, this death on a cross was not the end.  Christ was to overcome the power of death to rise again and give all of us hope for eternal life.  He gave us proof that death need not be the end.
This Lent, keep it simple.  Praise and thank Jesus for the love he showed you and your family when he bore unimaginable abuse and violence in being beaten to the point of death. 
Praise and thank him for the love he showed you and your family when he carried the Cross through the streets of Jerusalem, struggling under its weight, in front of countless people who had once love him but who now hated him. 
Praise and thank Jesus for the love he showed you and your family when he had nails driven into his hands and feet and was left to hang on a cross to suffer the most excruciating death at the hands of people he loved. 
And finally, praise and thank Jesus for his determination to overcome death when he got on his feet, rolled back the tomb stone and walked out to eternal life.
This Lent, keep it simple: praise and thank a real hero in Jesus Christ.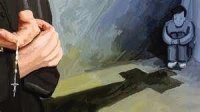 The Catholic Church in Scotland is committed to ending abuse
The vast majority of people have welcomed the publication of the McLellan Commission Report into abuse within the Catholic Church in Scotland.  The vast majority of people have similarly welcomed the Church's unequivocal apology for its own failings with respect to abuse.  However, I have been dismayed to see that a small minority do not share this view.

The Church, having itself requested this independent Commission be set up, wants to right the wrongs of the past as best it can.  And it wants to help those who suffered immeasurable pain to find some kind of comfort and healing. The establishment of the Commission and the Church's unconditional acceptance of its findings and recommendations is solid evidence that the Church wants to make sure this never happens again.  Archbishop Philip Tartaglia's apology was simple, yet profoundly deep.  He said: "We are sorry.  We ask forgiveness." 
Yet there are some who just can't bring themselves to accept the positive aspects of the Commission, its report, and the Church's apology.  And you know who you are.  You simply want the agony to continue and the pain to linger longer so that your petty beef with the Catholic Church may roll on. What sport for you if the Church gets things right? What sport for you in a humble apology by the hierarchy of the Church? Would you really rather this apology was not offered? Of course you would!
The people who really matter in all of this are the abuse survivors, their families and the countless children and vulnerable people who presently and in the future put their trust in the Catholic Church.  Unless you are a victim of these crimes then we don't need your unhelpful, bigoted opinions in response to this report. Keep them to yourself and let those who want to make this work get on with the task. 
Your sad, pathetic, intolerant views of yester-year aren't welcome in what most of us hope will be a new, and safer time for all children and vulnerable people in and around the Catholic Church.  You are so narrow minded you can't even tolerate an apology! How intolerant does that make you? For you, the Church is damned if it does and damned if it doesn't. 
The problem for too many of these people and the groups they are often part of is that they simply want the Church to cease to exist. Nothing but death for the Church will do. So they use any negative situation to achieve that aim, including abuse.   
Will not one of these detractors have the guts to suggest that we give the Church a chance by accepting this apology and see how the Church deals with abuse survivors and responds to abuse allegations in future?  I seriously doubt it.  And that tells you all you need to know about them.  They seek tolerance for themselves and their own causes, but their tolerance could not possibly stretch to the Catholic Church, even when it is trying to do the right thing. 
I'm sad and disappointed to be part of a Church that has did wrong to the most vulnerable in our society. I'm disgusted that some individuals, fellow Catholics, felt the need to commit heinous crimes on the little ones. But I have some hope that the Church, having asked an independent commission to look at abuse within its own walls, has recognised its failings and has, as a consequence, made a humble apology. Yes, it may not be enough for abuse survivors, but that is something only they can decide. The rest of us looking on are not entitled to make the call on whether the Church's actions in the coming weeks, months and years will be enough. Only the survivors matter; those people who have suffered real physical and mental pain because of these despicable and incomprehensible actions. 
But, for now, there is hope that things will get better.  There is hope that everything possible will be done to make sure these crimes are never repeated.  We are all moving on. If anyone wishes to remain stuck in the dark ages spewing forth unhelpful bile for their own sick minds, then do so. But those of us who want to create a safer environment for the vulnerable will be a world away from you.  Beth Smith, Director of WithScotland said to the Commission that "The Church seems to be on the backfoot.  But it could be a leader and a pioneer in this field", showing the way to repentance and healing in a world where abuse of the most vulnerable is no longer uncommon.  I agree.  This is an opportunity for the Catholic Church to try and right its own wrongs and lead others to do the same. 
One abuse survivor said that 'it was not the place of survivors to come to the Church', but instead 'it is the place of the Shepherd to look for the lost sheep'. The Church in Scotland has picked up her staff, she must now go forth and find her sheep and bring them home, and that is precisely what she intends to do, armed with a humble apology for the wrongs of the past.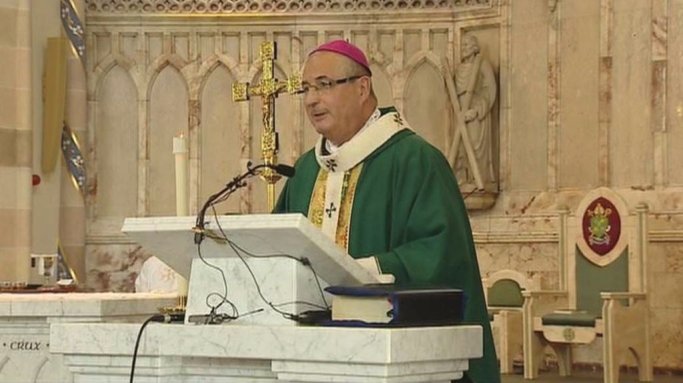 The Catholic Church in Scotland has made a profound apology to victims of abuse saying "We say sorry.  We ask forgiveness."
The apology coincides with the anticipated independent McLellan Commission Report into abuse in the Catholic Church in Scotland, a report which has today received widespread support from Church hierarchy who have committed to accepting its recommendations in full.
At Mass in St Andrew's Cathedral in Glasgow, Archbishop Philip Tartaglia formally responded to the contents of the report on behalf of the Bishops of Scotland.  He said: "As the president of the Bishops' Conference, and on behalf of all the bishops of Scotland, I want to offer a profound apology to all those who have been harmed and who have suffered in any way as a result of actions by anyone within the Catholic Church.
"Child abuse is a horrific crime. That this abuse should have been carried out within the church, and by priests and religious, takes that abuse to another level.
"Such actions are inexcusable and intolerable. The harm the perpetrators of abuse have caused is first and foremost to their victims, but it extends far beyond them, to their families and friends, as well as to the church and wider society."
He then told victims that the Bishops of Scotland were shamed and pained at their sufferings and again apologised, saying: "We say sorry. We ask forgiveness.
"We apologise to those who have found the church's response slow, unsympathetic or uncaring and reach out to them as we take up the recommendations of the McLellan Commission."
The report, a ninety nine page document, sets out a number of critical proposals, including: support for survivors of abuse to be a priority; a consistent approach to safeguarding across the whole Church; regular high quality training for those in the Church involved in safeguarding; and the Church to set out a theology of safeguarding.  The Bishops have accepted all recommendations set out in the report and will set to work on implementing these in the days ahead as well as ensuring that the positive steps already made with respect to safeguarding are maintained.
The report remarks that the Catholic Church worldwide has acknowledged the evil of abuse  within it and has promised to give primacy to the needs of those who have been abused.  In Scotland, all Bishops, priests and safeguarding advisers involved in providing evidence to the commission agreed that a culture of secrecy had been a very significant part of the response of the Church to allegations of abuse. They all vowed to ensure that this will not happen again in future.
Monsignor Oliver, who accompanied the Bishops of Scotland at their gathering in Salamanca in January stated that: "We did not listen to victims and underestimated the extent of the problem; we missed red flags and warning signs; we were conned by many offenders; and, believed often with professional advice that some offenders could be returned to ministry."
ArchbishopTartaglia's desire to rid the Church of such evil can be summed up in these words of his: "As the reality of the abuse of minors and vulnerable adults has been more and more uncovered in society and in the Church, and as safeguarding has become more embedded in the mindset and action of Catholic communities, tendencies to deny, make excuses, protect or cover up, while not yet eradicated, are gradually being seen as indefensible and will eventually be defeated."
The report highlights a 'striking improvement' in recent years in regard to the training of priests on safeguarding and there were favourable comments on the commitment of Church volunteers to ensure good practice when it comes to safeguarding.
There is no doubt that the words of Pope Francis when he said "There is no place in the Church's ministry for those who commit these abuses" are now being actioned in Scotland.  There is now a clear commitment to ensure that all allegations of abuse are dealt with properly and with a focus on the victim, rather than attempting to sweep the matter under the carpet or lay the blame elsewhere.
Beth Smith, Director of WithScotland, commented that: "The Church seems to be on the backfoot.  But it could be a leader and a pioneer in this field."  I agree.  This is an opportunity for the Church to lead the way in righting the wrongs of the past.  The pain and suffering of those victims of abuse will never go away completely and a lot of that is down to failures on the part of the Church.  But the Church now has an opportunity to do something for those people; not only does it have the opportunity to apologise and to meet them face to face, it has an opportunity to make damn sure it never, ever happens again.
A key element of the report is an Implementation Plan and this is expected to be published within the next three months, outlining how the Church is going to set about achieving the recommendations contained in the report. The eight key recommendations are as follows:
1. Support for the survivors of abuse must be an absolute priority for the Catholic Church in Scotland in the field of safeguarding. The Bishops' Conference of Scotland should make a public apology to all survivors of abuse within the Church.
 
2. The "Awareness and Safety" manual should be completely revised or rewritten.
 
3. There must be some external scrutiny and independence in the safeguarding policies and practices of the Catholic Church in Scotland.
 
4. Effectiveness and improvement must be measured at every level of safeguarding in the Church.
 
5. A consistent approach to safeguarding is essential: consistent across different parts of Scotland and consistent across different parts of the Church.
 
6. Justice must be done, and justice must be seen to be done, for those who have been abused and for those against whom allegations of abuse are made.

7. The priority of undertaking regular high-quality training and continuous professional development in safeguarding must be understood and accepted by all those involved in safeguarding at every level.
 
8. The Catholic Church in Scotland must set out a theology of safeguarding which is coherent and compelling, reflecting on Jesus' self-identification with children when he said "those who welcome the little ones welcome me."
We pray for all victims of abuse across the world that the Lord will bring comfort and healing to them.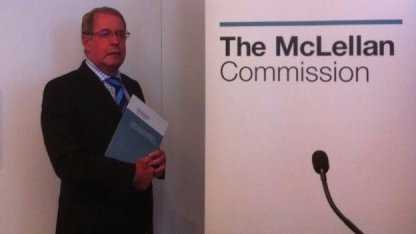 The McLellan Commission Report, compiled on the instructions of the Catholic Church in Scotland has been released and can be accessed using the link, below.
We will have more reaction to this in due course.
/