Shopping Cart
Your Cart is Empty
There was an error with PayPal
Click here to try again
Thank you for your business!
You should be receiving an order confirmation from Paypal shortly.
Exit Shopping Cart
Calling Scotland's 841,000 Catholics to unite as one voice

The first details of subscribers to the adultery website Ashley Madison have been released following a successful hacking of the website at the weekend.  The hackers, referred to as the Impact Team, claim to have obtained details of all 37million members of the site and have threatened to release more members' details, including their so called 'fantasies'.
Some have claimed the reason for the hacking is to do with a claim by Ashley Madison that members' details will be permanently deleted if they pay a $19 fee.  The hackers apparently claim that this is not the case and that details are not permanently deleted, hence the attack and the Impact Team's desire to shut down the site.  But, whatever the reason for the hack, it is incredibly sad to hear that there are at least 37million willing adulterers out there in the western world.  Of course this is only a small portion of the total number of people inclined to infidelity in our world, but it is a huge number, and it shows the lengths people will go to look after their own self-interests and make sure it is kept secret from their nearest and dearest.
What has the world come to when we have a legitimate website claiming that 'life is too short, have an affair'?  What has the world come to with legitimate TV adverts advertising and encouraging adultery, such as the one containing photographs of a newlywed couple enjoying their wedding day only for little captions to appear on screen suggesting that the bride is about to sleep with her new husband's best friend?  This is the world of Ashley Madison.  This is our world.
Western society is often praised for being a pillar of democracy, freedom and tolerance.  Yet it is a society that believes in the right to kill the most vulnerable; a society that believes in greed at the expense of the poorest; and now, a society that believes in the right to adultery.  But hey, why not?  This is the new relativist world, right?  This is a world where 'live and let live' and 'who am I to judge' are phrases which are endlessly spewed out to prove our tolerance in this great new free and easy society.  The age of objective morality has passed.  That was then, this is now.  We don't need objective morality anymore.  We don't need to be told that 'thou shall not kill', 'thou shall not commit adultery' and so on.  That's the kind of stuff that belongs to the dark ages, to the religious people.  Our society is free from all that and we can do what we want. 
Well I say to hell with this new, free, tolerant society based on relativism.  Relativism is a dirty, selfish, thoughtless scam which destroys society and destroys lives.  We don't deserve it.  We, as human beings, deserve better than this.  We deserve a moral code which protects people from untimely death.  We deserve a moral code which looks after the poorest and encourages people to look after the needy.  We deserve a moral code which says adultery is wrong.
There are 37million lost souls out there seeking the fulfilment of some misguided fantasy and what are we doing about it?  Are we sitting on our hands doing nothing?  Have we really bought into this society of 'live and let live' so that we simply say nothing and let others get on with whatever they want to get on with?  Why?  What use is that to our world?  Our world needs witnesses to a true moral code; a code that stands the test of time and which encourages love, honesty and integrity between all people.  So let's get out there and be witnesses to this beautiful truth!  Let's speak out against the scandalous business of the likes of Ashley Madison and their profiting from infidelity.  Let's speak the truth about the wrong of adultery.  And let's speak openly about the genuine alternative to this disgusting behaviour; an alternative which encourages people to be open with each other and to help one another resolve difficulties in relationships. 
Relativism is not the answer.  All it does is encourage people to go and do their own thing, to be selfish and not give a second thought to those closest to them; their wife, husband, kids.  Relativism encourages a quick fix, a lustful encounter, a lie.  It reduces love to a simple feeling or emotion, removing any concept of self-giving and sacrifice.  That's why businesses like Ashley Madison make so much money. It encourages people to be selfish, to reject any notion of an objective moral code and to please themselves how they want, when they want.
And very often this catches up with people.  Indeed, 37million people are very much in panic mode right now as they wonder whether their details will ever be released, uncovering their deceit and infidelity.  And it's all because they bought into relativism.
And while this is generally regarded as a bad thing, there are some people who think it is okay for children to be increasingly sexualised at a young age.  But let's be clear, it is one thing for a child of reason to know the beauty of the human body; it is another thing entirely for them to see that body being abused. 
Pornography is an increasing problem in our society.  It is abuse of the human form and a danger to our children and we are exposed to it on so many fronts; on television, in the movies, in magazines, on the internet, and on social media sites like Facebook and Twitter.  They are all forums on which pornography is given a platform for the benefit of those willing to entertain it. 
Pornography is also destroying families with a reported 56% of divorce cases in the United States involving one party having "an obsessive interest in pornographic websites".
It is a real problem and we need to do more to help people who find themselves caught in the downward spiral of pornographic addiction, and this includes children.  As parents it is hard to monitor your kids' every move but what we can do is get back to basics.  We should never shy away from the beauty of the human form.  It is God's creation and it is truly stunning!  We should love our bodies.  But we must also respect our body and I think that this is the key message that is being lost.  Too many people no longer respect their physical self anymore and are prepared to go to any lengths to abuse their body for a momentary high.  They are even prepared to abuse the bodies of others.
Many people criticise the Catholic Church for outdated views.  But there can be no doubt that the disintegration of the human person and the family, as predicted around 50 years ago by Pope Paul VI, is unfolding before our very eyes.  People are now seen as commodities; objects of pleasure for the gratification of self and of others.  There is no respect for one another any more.  But then is this a surprise in a world of widespread contraception, abortion, and euthanasia? 
The sexual act is cherished by the Catholic Church for being an act of unconditional love from one to another. It is the complete giving and sacrificing of one's self for the other coupled with an openness to new life.  It is simple and it is beautiful.  There is no selfishness.  There is no hidden agenda.  There is no desire to abuse the other.  It is pure love.  It is pure sacrifice.
As we consider how to tackle the increased incidence of pornography among the young of our society, we would do well to look at ourselves and see what kind of example we are setting.  Are we letting ourselves be fooled by secular liberal and relativist values where anything goes and its up to the individual to decide what they want to do with their own body?  Do we continue subscribing to this view and watch the family decline even further into the gutter?  Or do we get back to basics and see the human body for what it really is, a thing of real and true beauty and deserving of protection?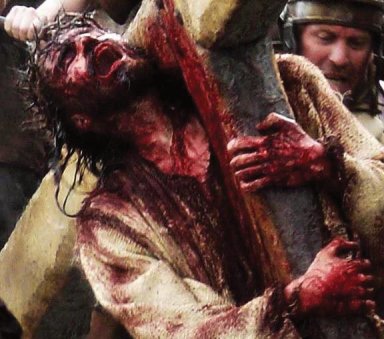 'I'm doing this for you, and all because I love you'
This Sunday is Palm Sunday.  A day when we commemorate Christ's journey into Jerusalem, where the very same people who were to betray him just days later, welcomed him with great joy and excitement.
And it is also the occasion when we are asked to listen to a more lengthy Gospel passage, recounting the story of Jesus' passion and death.
For some people this day is a difficult one.  I have heard complaints first hand from people when it comes to having to endure listening to the last hours of Jesus' life.  They are all for Jesus being our Saviour and all that, but do we really need to stand and listen to the Word of God for that long??    
I suppose the answer is no, you don't need to.  So we then need to ask ourselves...do I want to stand and listen to this reading?  Do I want to hear once again that two thousand years ago a man was ridiculed, abused, spat on and hung from a cross, all because he loved me?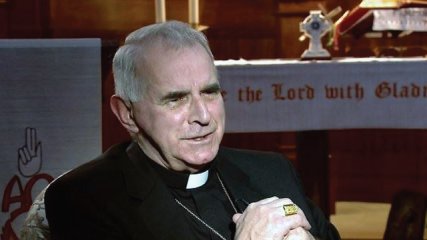 Pope Francis has formally accepted the resignation of Cardinal Keith O'Brien following a meeting between the two.
Cardinal O'Brien, who has been living a strictly private life since resigning in 2013 following allegations of sexual misconduct, will continue to live outside Scotland.
Archbishop Leo Cushley, successor to Cardinal O'Brien as Archbishop of St Andrews and Edinburgh has said: "I am confident...that the decision of the Holy Father is fair, equitable and proportionate."
The Archbishop went on to say he believed 'Cardinal O'Brien's behaviour distressed many, demoralised faithful Catholics and made the Church less credible to those who are not Catholic'.'"I therefore acknowledge and welcome his apology to those affected by his behaviour and also to the people of Scotland, especially the Catholic community," he said. "For my own part, I would like to express sorrow and regret to those most distressed by the actions of my predecessor. I also pay tribute to those who had the courage to come forward to speak to Archbishop Scicluna. I hope now that all of us affected by this sad and regrettable episode will embrace a spirit of forgiveness, the only spirit that can heal any bitterness and hurt that still remains."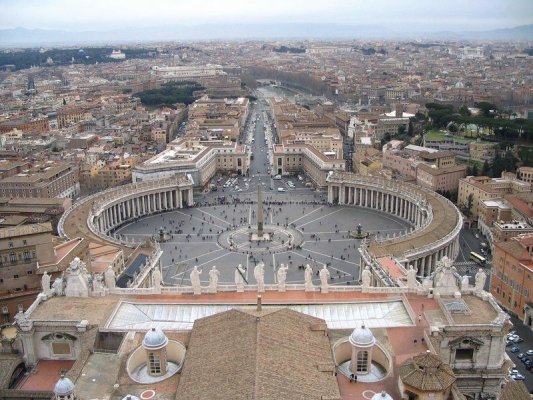 Even the design of St Peter's Square tells us to evangelise
Sunday's Second Reading (1 Corinthians 9:16-19,22-23):
'I do not boast of preaching the gospel, since it is a duty which has been laid on me; I should be punished if I did not preach it! If I had chosen this work myself, I might have been paid for it, but as I have not, it is a responsibility which has been put into my hands.  Do you know what my reward is?  It is this in my preaching, to be able to offer the Good News free, and not insist on the rights which the gospel gives me.
So though I am not a slave of any man I have made myself the slave of everyone so as to win as many as I could.  For the weak I made myself weak.  I made myself all things to all men in order to save some at any cost; and I still do this, for the sake of the gospel, to have a share in its blessings.'
Do you think that it is only priests who are duty bound to proclaim the Word of God?  What about you? 
In order to find an answer to this question we need to consider the role of the Church and the role of its members; people like you and me.  What is it we are called to do as Catholic people?  Well, praising Goda nd surrendering to His Holy Will would certainly be a good start.  Abiding by His Commandments and following the example of Christ is also fundamental.  But we are also called to be in the business of saving souls for Christ.  The Church is a church of mission which means it needs to always be reaching out to people. That's why St Peter's Square is designed the way it is; with open arms stretching out to the world, inviting all people to come to know and to love God!  And a critical part of our mission to save souls is to evangelise.  But how do we evangelise, you might ask?  Simple….by speaking the Word of God and revealing its unrivalled beauty! 
Do you ever wonder why the Church grew so quickly in the years after Jesus' death and resurrection? It was because people like Paul preached the Word of God.  Today is no different.  We are still called to preach the Good News of God's Word to all people in order to bring them closer to God and into a real and personal relationship with Him. And this doesn't just apply to strangers and people who we know to be non-believers.  This evangelising also needs to take place in our own homes, in our families and among our friends.
And, of course, it won't be easy.  It certainly wasn't easy for St Paul when you consider the kind of barriers he faced two thousand years ago; being mocked, abused, tortured and ultimately put to death for his faith.  But if we fall in love with the Word of God, as Paul clearly did, we too can bring people to God.  We too can evangelise the world so that others may come to know the beauty of living a life in the Catholic faith.  We are members of the Church founded by Jesus Christ two thousand years ago!  It is, to this very day, the very same Church, and it is still preaching that same Word of God proclaimed by St Paul in his letter to the Corinthians.
Don't ever be afraid to proclaim God's Word as you go about your daily life.  You are part of a huge family of God which spans the whole of time and has among its number a multitude of saints enjoying the glory and splendour of the Father's Kingdom.  It is a family which, at this very moment, numbers 1.2 billion on planet Earth. Your family is huge!  Why are you afraid?  Remember, God is on your side.  Go out and win people over to Him and find joy in being a true disciple of Christ.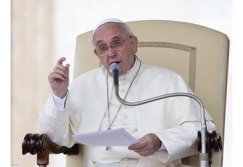 Pope Francis has condemned gossip on numerous occasions
"I tell you, on the day of judgement you will have to give an account for every careless word you utter; for by your words you will be justified and by your words you will be condemned"
Matthew 12: 36
More than any other Pope in the past, Pope Francis warns us frequently to guard against gossip.  He has talked of how gossip is a powerful tool of the devil and has even admitted to being tempted to gossip himself.  He states: "It begins this way, discreetly, like a trickle of water.  It grows by infecting others and in the end it justifies itself."
So what exactly is gossip?  And why does the Holy Father have such an issue with it?  Surely it is just harmless talk and can even strengthen bonds between us and those we are talking to?  It is important that we are clear on what we mean by 'gossip' so we can easily spot it discreetly working its way into our hearts.  And it is also important to be sure of what it is lest we become overscrupulous and falsely accuse ourselves of being a gossip.
As always, it serves us well to turn to the Catechism of the Catholic Church for answers and, regarding conversation, it states:
Respect for the reputation of persons forbids every attitude and word likely to cause them unjust injury. He becomes guilty:
· of rash judgement who, even tacitly, assumes as true, without sufficient foundation, the moral fault of a neighbour;
· of detraction who, without objectively valid reasons, discloses another's faults and failings to persons who did not know them;
· of calumny who, by remarks contrary to the truth, harms the reputation of others and gives occasion for false judgements concerning them.
Gossip therefore can be harmless if it does not disrespect another's reputation and if it does not keep you from attending to your other responsibilities.  But it can become harmful when it leads you to rashly judge your neighbour, or damage their reputation among people who don't know them (even if what you are saying is true), or when you spread lies about them.  It places us on the seat of judgement, causing us to overlook the plank in our own eye and does other untold damage that we might never fully realise.
Our culture is bathed in gossip.  We need only to look at a gossip magazine or tabloid newspaper to appreciate how prevalent it is in society.  We should remember that celebrities are people too.  And I would suggest soap operas and other television programmes, although not technically gossip as of course the characters aren't real, may predispose us and lead us into the habit of this particular sin.
So perhaps in our examination of conscience we could consider the following points when thinking of a time we talked about someone; What was my reason for talking about them?  Was what I said true or was I rashly judging them?  Did I negatively colour the opinion of that person when talking about them to other people?  How would the person feel if they overheard what I said?  How would my comments reflect upon me if they were somehow recorded or published?  Did what I say bring me to a better understanding of the person and call me and others to love them more, or did it bring division?
May we pray for God's mercy for the times we have failed to uphold our neighbour's reputation and for His strength to resist all forms of gossip, as we say the words of St Francis of Assisi:
O Divine Master grant that I may not so much seek to be consoled as to console; to be understood as to understand; to be loved as to love.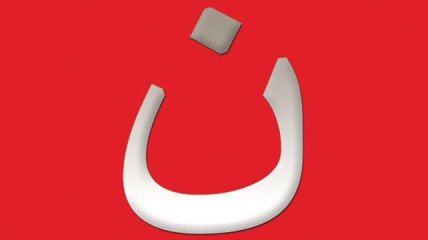 Aid to the Church in Need, an organisation which helps persecuted Christians around the world through prayer, information and action, is inviting Catholic High Schools and Universities from all over Scotland to gather in Carfin on 11th June in a show of solidarity with persecuted Christians.
The event, which will take place at Carfin Grotto near Motherwell, is expected to be the largest ever gathering of young Catholics in Scotland.
Beginning with the midday Angelus, the event will then play host to a programme of Adoration, music and guest speakers. 
The plight of persecuted Christians cannot be overstated in our world today.  You only need to consider the crises in Syria and Nigeria to see the brutality of Christian persecution.  Christianity is the most persecuted religion in our world today.  Please show your support for our Christian brothers and sisters by attending this event.
The Bishops Conference of Scotland has today released details of its Annual Safeguarding Audit.  The audit contains details of practices being undertaken by the Church in order to create a safe environment for children and vulnerable adults in a church setting.
It also contains details of allegations, and in 2013 there were a total of 15 allegations made in Scotland.  Seven allegations were against priests, three against volunteers, two against parishioners and one against 'other' e.g. a relative or partner.  Six of these allegations date from the 1940's - 1980's and three date from 2010 - 2013.  The date of origin of the other six are unknown.
Full details can be found in the report and a link is provided, below. 
Here is the content of the email sent out today by the Bishops Conference of Scotland:
'In accordance with best practice and in line with a commitment given in 2013, Scotland's Catholic Bishops have today, 16 December 2014 published the Diocesan Safeguarding Audit for 2013.
 
The results of this Audit give a statistical breakdown of reported safeguarding allegations during that year. The statistics show how many allegations were reported in 2013, the category of the incident, the category of the reported perpetrator and the outcome of any investigation. 

These statistics have been compiled by the Safeguarding Offices in each of Scotland's 8 dioceses, signed off by each Diocesan Bishop and collated by the Scottish Catholic Safeguarding Service. The Safeguarding Service has also collated and published an annual statistical return on behalf of all religious congregations and orders working in Scotland. 

A spokesman for the Church said:
 
"The Catholic Church in Scotland seeks to safeguard the welfare of people of all ages who are involved in whatever capacity with the Church and its organisations. The publication of this audit is an example of the commitment to transparency and openness made previously by Scotland's Catholic Bishops."
 
"The external "Review of Safeguarding Protocols and Procedures" being conducted by Dr. Andrew McLellan will report in 2015 and the Statistical Review of all Historic Cases of Abuse from 1947-2005 will be published at that time also."
 
The spokesman added;
 
"The Catholic Church would support an evidence based inquiry into abuse in care in Scotland."'

Here is a summary of the 2013 Audit:
PVG Checks (previously Disclosures) have been carried out on 488 Clergy and 4,225 volunteers. 
Training: There are currently over 6,000 volunteers trained in Safeguarding and 170 Clergy 
There were 15 allegations made in 2013 (of which 6 were historical – 1980's or earlier) 
The allegations were made against 7 members of the clergy and 6 members of the laity (this represents 13 individuals as some had more than 1 allegation against them) 
10 of the allegations made were of sexual abuse in some form, 3 also involved physical abuse. 2 were of physical abuse and 1 of emotional abuse, and 2 were allegations of verbal abuse. 
All allegations of abuse are reported to the Statutory Authorities. 10 cases were reported to the Police. The 5 not reported related to shouting at a group of children, poor boundaries and 3 related to an abuse of power. None were regarded as illegal actions but did require an active response from the Diocesan Safeguarding Advisor and Bishop. 
As of November 2014 there have been no prosecutions associated with 2013 allegations. Two of the alleged perpetrators are deceased. 3 have been removed from ministry. 2 cases are currently with the Procurator Fiscal. 1 is no longer a volunteer. 2 outcomes are unknown to the Church. 
An Appendix to the Report will also contain statistics for autonomous religious orders operating in Scotland. Although not under the jurisdiction of the Bishops' Conference of Scotland, these returns have been collated and provided for completeness. 
There are 668 Priests and 57 Permanent Deacons in Scotland (2013 census) 
The full audit can be downloaded at:
http://www.bcos.org.uk/Portals/0/Safeguarding%20Audit%202013.pdf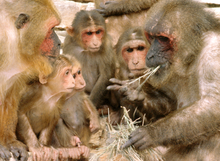 A family of stumptail macaque monkeys
Following his recent beatification in Rome we explored the prophetic message of Pope Paul VI in his encyclical letter, Humanae Vitae, by publishing excerpts from this great work.   Perhaps no other encyclical letter has been quite so prophetic in its predictions for society.  And in the case of Humanae Vitae, it was the fallout from the use of contraception which served as Pope Paul VI's focus and caused the greatest stir. 
Consider this paragraph from Humanae Vitae:
'Let [upright men] consider, first of all, how wide and easy a road would be opened up towards conjugal infidelity and the general lowering of morality….It is also to be feared that the man, growing used to the employment of anti-conceptive practices, may finally lose respect for the woman and, no longer caring for her physical and psychological equilibrium, may come to the point of considering her as a mere instrument of selfish enjoyment, and no longer as his respected and beloved companion.'
Paul VI states his fears over the use of contraception and how this will lead to the loss of respect, by men, for women and how it could further lead to the using of women for the selfish interests of men.  You don't need me to tell you that we are way past this point in our world.  Paul VI's fears have been truly realised, and it is undoubtedly to the detriment of our society, particularly in the family unit, where its negative effect is most keenly felt.
And while the Church may have weighed in on the debate around contraception, science too has had its say on its dangers.  Consider this fascinating study by Dr Lionel Tiger, revealed in his 1999 book The Decline of Males.  In a study of stumptail macaque monkeys, Tiger sought to prove that when men are eliminated from the reproductive equation it affects their sense of responsibility.  He wanted to see how hormonal contraception affected male/female relationships. 
Rev. Richard Hogan sums up Tiger's fascinating findings as follows:
'Two anthropologists, Lionel Tiger and Robin Fox, performed an experiment on a group of monkeys.  The study included the head male, a number of other males, and some females.  The head male, Austin, appropriated himself to three females and did not allow other males to touch those three.  Then, the scientists gave contraception to five of the females, including two of Austin's three favourites.  After these two of Austin's favourites were medicated with contraception, Austin would still approach them, but not engage with them as he had before.  He found two other females who had not been medicated to replace the two who had been given the contraceptive medicine.  With these two in addition to the one from the previous set of three who had not received contraceptive medicine, Austin formed a new set of three favourites.  Of course, none of the other males were allowed to touch Austin's favourites.
Next, the scientists gave the contraception to all the females.  At this point, Austin became very confused, attempting rape and self-abuse.  He would approach the females, but never engage them as he had before.
When the scientists stopped giving the contraceptive to the females, Austin re-established his relationship with the first set of three females and would not allow any of the other males to touch those three.  The other males also re-established their relationships with the other females.'
Tiger summed up his findings by stating that 'Contraception caused the males to turn away from the females and toward deviant behaviour.'
From this study we see the effect contraception has on nature.  Even these monkeys knew something was different.  Could it be the case that the males realised that a barrier (contraceptive) had been put between them and the natural order of procreation which results from the sexual act, causing them to seek that natural order elsewhere? 
While I am no scientist, it would appear that, in this study, contraception upset the natural order of life these monkeys were accustomed to and had managed to live with quite happily prior to the introduction of a contraceptive.  Contraception caused ruptures in previously solid relationships and encouraged infidelity among the group….just as it has done with the human race.
(Source: artofnfp.org)
/