Shopping Cart
Your Cart is Empty
There was an error with PayPal
Click here to try again
Thank you for your business!
You should be receiving an order confirmation from Paypal shortly.
Exit Shopping Cart
Calling Scotland's 841,000 Catholics to unite as one voice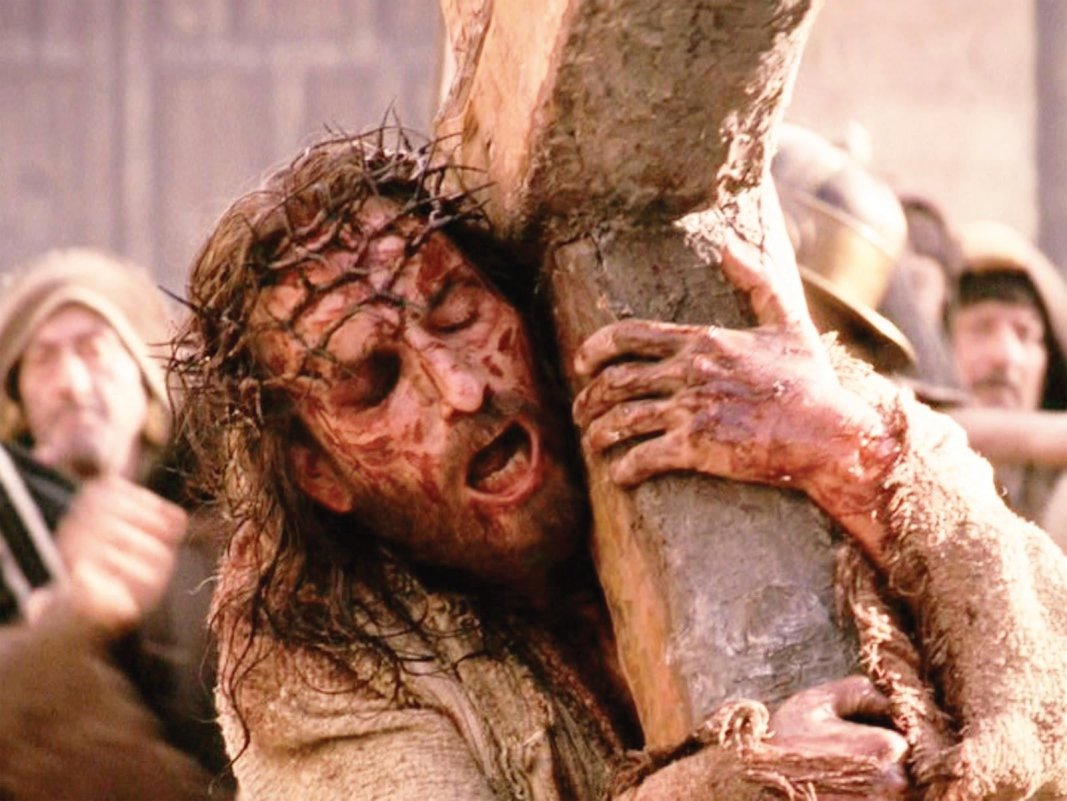 Jesus Christ: truly heroic
Sunday's First Reading (Genesis 22:1-2,9-13,15-18):
'God put Abraham to the test. 'Abraham, Abraham' he called. 'Here I am' he replied. 'Take your son,' God said 'your only child Isaac, whom you love, and go to the land of Moriah. There you shall offer him as a burnt offering, on a mountain I will point out to you.'
When they arrived at the place God had pointed out to him, Abraham built an altar there, and arranged the wood. Then he bound his son Isaac and put him on the altar on top of the wood. Abraham stretched out his hand and seized the knife to kill his son.
But the angel of the Lord called to him from heaven. 'Abraham, Abraham' he said. 'I am here' he replied. 'Do not raise your hand against the boy' the angel said. 'Do not harm him, for now I know you fear God. You have not refused me your son, your only son.' Then looking up, Abraham saw a ram caught by its horns in a bush. Abraham took the ram and offered it as a burnt-offering in place of his son.
The angel of the Lord called Abraham a second time from heaven. 'I swear by my own self – it is the Lord who speaks – because you have done this, because you have not refused me your son, your only son, I will shower blessings on you, I will make your descendants as many as the stars of heaven and the grains of sand on the seashore. Your descendants shall gain possession of the gates of their enemies. All the nations of the earth shall bless themselves by your descendants, as a reward for your obedience.''
This is perhaps one of the most difficult passages in scripture for us to understand.  Can you imagine if you picked up the paper to read that a man took his son up a mountain to sacrifice him for God??  To say there would be an outcry would be a huge understatement.  Thankfully God didn't want Abraham to actually sacrifice Isaac; rather, God wanted to see if he was prepared to do it.  And he was.  Out of fear and respect Abraham was prepared to do whatever God asked of him.
So how can we align this to today and our own lives?  Can we class ourselves as an Abraham, willing to entrust our children to God?  Perhaps the first thing to do is to think about who our children really are.  Do we consider our children to be gifts from God, entrusted to us by their true Father in Heaven?  And in response to this great gift from the Father do we praise and glorify Him and teach our children to do the same?  If the answer is yes to both of these questions then you are on your way to being a modern day Abraham!  You accept that your children belong to God and you delight that He has chosen you to look after his little ones! 
But there's more; and while the following is relevant to all parents, perhaps it is most relevant to the fathers among us.  As Catholic fathers we are all called to be Abraham.  We must always remember that God created our children and it is to Him that they will hopefully one day return.  God wants His children returned to Him and He has entrusted you with the task of shaping His child and developing that child into a tabernacle in which the Holy Spirit can flourish for all eternity.  You aren't just raising your child so that they have a nice life, visit lots of places, experience lots of thrills and die at a respectable 80 or 90 years of age.  You are raising your child so that they will live forever in Paradise!  What responsibility!  And while western society is making a very good job of trying to dispense with the need for fathers in our world, nobody can deny that every child has one.  So, can you be like Abraham and do whatever God tells you to do?  Can you be the ultimate father to your child?   
Jesus, when he died on the Cross, was the sacrifice God was preparing the world for when he sent Abraham up the mountain to sacrifice Isaac.  God, in His love for us, didn't hesitate to spare Isaac when he realised what faith Abraham had in Him.  But years later, and on another mountain (Calvary), it was God's own son who would be sacrificed.  And it would be the sacrifice to end all sacrifices; a sacrifice to bring an end to death itself and open the gates to eternal life in Heaven.  And while many may criticise God for having done this to His own son, He did it out of love for all of His children; that is, every human being who has ever lived and is to live. 
God doesn't want you to take your child up a mountain so that you can offer them up as a human sacrifice.  But He does want you to respond to His call to raise that child to be like His own son, Jesus Christ.  He wants your child to share in the perfect life of Jesus and to make Jesus the ultimate role model.  No footballers, no movie stars, no musicians.  Jesus. And the first step to ensuring Christ is the role model of choice for our children?  We must make him our role model too.
So let us all accept the great gift of children from the Father and let us put in the effort to give them the best chance of eternal life.  And may all of us, especially the dads, make Jesus our role model so that our children will know that following Jesus is the best way to live their life. Remember, Jesus is 'the way, the truth, and the life'.  He is the only way to the Father.  While Lionel Messi and Cristiano Ronaldo may provide you with great goals, and Johnny Depp may deliver a flawless big screen performance, none of them can possibly give you eternal life. By all means enjoy what talents these guys have to offer; they are, after all, gifts from God.  But when your child asks you who your role model is and who they should aspire to be, only one name should fall from your lips: the name of Jesus Christ, the Saviour of the world.  So man up all you fathers out there, and don't be afraid to tell your kids who the real hero is!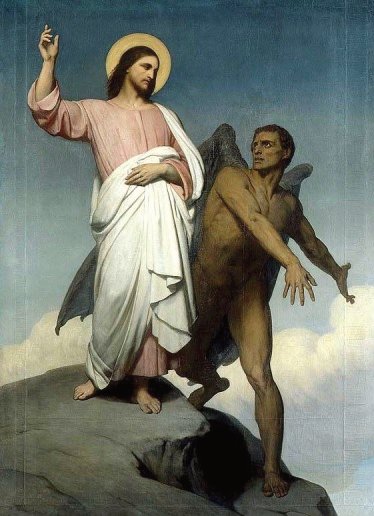 Sunday's Gospel (Mark 1:21-28):
'Jesus and his followers went as far as Capernaum, and as soon as the sabbath came he went to the synagogue and began to teach. And his teaching made a deep impression on them because, unlike the scribes, he taught them with authority.
In their synagogue just then there was a man possessed by an unclean spirit and it shouted, 'What do you want with us, Jesus of Nazareth? Have you come to destroy us? I know who you are: the Holy One of God.' But Jesus said sharply, 'Be quiet! Come out of him!' And the unclean spirit threw the man into convulsions and with a loud cry went out of him. The people were so astonished that they started asking each other what it all meant. 'Here is a teaching that is new' they said 'and with authority behind it: he gives orders even to unclean spirits and they obey him.' And his reputation rapidly spread everywhere, through all the surrounding Galilean countryside.'
It's not difficult to imagine evil in our world. It's all around us; wars, murder, violence, destruction.  Evil has enveloped our world and it can be experienced at almost every turn.  Yet,while it is easy to see evil and to experience it, do we really appreciate who is behind it?
While a willing human mind is perhaps necessary to carry out evil, it is the devil that is the source of evil; and he uses his power to force others to carry out his evil deeds in many different ways.  In today's Gospel passage he uses possession as a means to wreak havoc and to attack God.  In today's world possession by unclean spirits is still a reality and exorcisms occur throughout the world.  But the devil makes his presence felt in numerous other ways.  He destroys our love of life from the moment of conception until natural death by willing abortions and assisted suicide.  He chips away at the family by breaking it up and removing those critical elements of fatherhood and motherhood for every child.  He encourages gossip, cynicism, complaining and negativity among people.
The devil also comes to us in the most simple and innocent situations.  He encourages our laziness as we prepare for Mass on a Sunday; making us feel like the weekly trip to church is a chore rather than a joy.  He visits us in the evening just before we go to sleep and gently invites us to read another few pages of the latest thriller at the expense of our prayers.  He is not always forceful.  Indeed, his ways are often subtle and gentle; wooing us with a seeming beauty and elegance designed to capture our hearts and designed to thrill and excite.
The devil's intention is ultimately to come between us and God.  He is a fallen angel because he wanted to be God.  And given he cannot possibly be God he now wants to bring as much destruction to God's creation as he possibly can and the best way to do this is to turn God's own children against Him. 
However, he will never win as Christ has won the victory on the Cross.  Good has triumphed over evil and God can never be defeated.  But our hearts can still be won over by the devil and he is doing his very best to ensure that this happens to as many people as possible. As we prepare for our Lenten journey this year perhaps it would beuseful to try to discern the ways the devil tries to get at us.  If we can identify his evil habits then we can turn to Jesus and ask him to defend us so that our hearts are never won over by the devil and his destructive ways. We belong to God and to God alone. It is He who has given us life and it is to Him that we shall return at the end of time to be judged.  Make sure that judgement has a happy ending.  Don't let the devil have his way.  He wants you to fail so that you will be damned for all eternity.  Remember, you have Jesus on your side!  He is the only one who can save you from the devil's evil clutches. 
Keep your eyes fixed on Jesus and ignore the subtle temptations of the evil one.  Keep your heart fixed on Jesus and make sure that your destiny is Heaven, to be reunited with your Father who loves you more than you can ever imagine.

Today's Gospel (Luke 1:26-38):
'The angel Gabriel was sent by God to a town in Galilee called Nazareth, to a virgin betrothed to a man named Joseph, of the House of David; and the virgin's name was Mary. He went in and said to her, 'Rejoice, so highly favoured! The Lord is with you.' She was deeply disturbed by these words and asked herself what this greeting could mean, but the angel said to her, 'Mary, do not be afraid; you have won God's favour. Listen! You are to conceive and bear a son, and you must name him Jesus. He will be great and will be called Son of the Most High. The Lord God will give him the throne of his ancestor David; he will rule over the House of Jacob for ever and his reign will have no end.' Mary said to the angel, 'But how can this come about, since I am a virgin?' 'The Holy Spirit will come upon you' the angel answered 'and the power of the Most High will cover you with its shadow. And so the child will be holy and will be called Son of God. Know this too: your kinswoman Elizabeth has, in her old age, herself conceived a son, and she whom people called barren is now in her sixth month, for nothing is impossible to God' 'I am the handmaid of the Lord,' said Mary 'let what you have said be done to me.' And the angel left her.'
Nothing is impossible with God.  Mary, despite being a virgin, found herself to be with child.  And not any old child; Mary was pregnant with the 'Son of the Most High' as described by the angel Gabriel.  The impossible had suddenly become possible.  The surreal had become real.
And then the Saviour of the world was born.  Jesus, the Lord, came to save us from our sins and to give us the gift of eternal life.  Yet none of this would have been possible had Mary not said 'yes' to God. 
How many of us would say yes to God as Mary did?  Are we prepared to put God and others first before ourselves for the greater good, as Mary did?  Are we prepared to sacrifice our lives in service to God and to others, as Mary did?  Do we have a deep, unconditional love for God as well as a child-like trust which means we are always ready to say 'yes' to Him when he calls us to do His work, as Mary did?
Mary is our guiding light.  It is Mary who shows us the way to complete faith in God.  It is Mary who shows us the type of unconditional love and trust we must have in God.  It is Mary who shows us the way to that deep humility in our daily lives; always putting God and others first.  It is Mary who shows us how we should live our lives; respecting others and ensuring we are never boastful of our achievements.  Mary never boasted that she gave birth to the Son of God.  How then can we ever boast about our achievements?   
Mary is our light.  On this great Solemnity of the Annunciation let us ask Mary to show us the way to Jesus.  Let us ask Mary to intercede for us so that we too can have the grace to say 'yes' when God is calling us to do His work.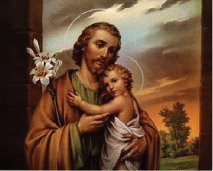 Today's Gospel (Matthew 1:16,18-21,24):
'Jacob was the father of Joseph the husband of Mary; of her was born Jesus who is called Christ.
  This is how Jesus Christ came to be born. His mother Mary was betrothed to Joseph; but before they came to live together she was found to be with child through the Holy Spirit. Her husband Joseph; being a man of honour and wanting to spare her publicity, decided to divorce her informally. He had made up his mind to do this when the angel of the Lord appeared to him in a dream and said, 'Joseph son of David, do not be afraid to take Mary home as your wife, because she has conceived what is in her by the Holy Spirit. She will give birth to a son and you must name him Jesus, because he is the one who is to save his people from their sins.' When Joseph woke up he did what the angel of the Lord had told him to do.'
Isn't Joseph such an inspiration to all?  When Mary was found to be with child Joseph's first thought was to spare Mary the indignity of public outrage about her pregnancy.  He wanted to protect his wife, to make sure she would not be judged and persecuted for being pregnant after having taken a vow of perpetual virginity. 
And then, when the angel appeared to him to tell him that Mary had conceived by the Holy Spirit and that he should still take her as his wife, what then did he do?  He did precisely what the angel told him!  He didn't think I must be going crazy or this is ridiculous; he did exactly what the angel told him.  With his great faith Joseph knew he had been visited by an angel of the Lord and that he must do as the angel says.  He didn't hesitate to do the Will of God.
And that is our challenge; to become less hesitant in doing the Will of God.  Can we be more like Joseph and trust in God, always reacting positively to the little signs He puts before us?  Are we prepared to put our own interests to one side and focus on the needs of others around us, just as Joseph did with Mary and the child Jesus in her womb?  Joseph was a real man!  He put his family first and made sure they were safe.  Yet this wasn't any old family, this was the Holy Family.  This family included Jesus Christ, God made man!  It included Mary, the Mother of God and Mother of all!  What strength in faith must Joseph have had to carry this huge responsibility? 
To all the dads and would-be dads out there: look to St Joseph as you set about the task of raising and looking after your family.  He had a very simple way of looking at life.  He put God first, others second, and himself third.  That way he gave his family the best chance of surrendering to God's plan for their lives.  Our job is to help our families recognise God's plan for us and to submit ourselves to that plan.  Dads, your family needs you to be strong in faith; your family needs you to lead them to holiness here on earth so that your eternal home will be in Heaven with the Father of all.
From today's reading (Romans 8:26-30):
'The Spirit comes to help us in our weakness.  For when we cannot choose words in order to pray properly, the Spirit himself expresses our plea in a way that could never be put into words...'
What great comfort we can take from this! 
St Paul tells us that, even when we struggle to pull together the right words in prayer, the Holy Spirit knows what we mean and will transform it into a language that God will understand.
The next time you pray and struggle to put your prayers or petitions into words, remember that the Holy Spirit is there to help you.  The Spirit knows your heart and God, through the Spirit, will understand each and every single intention.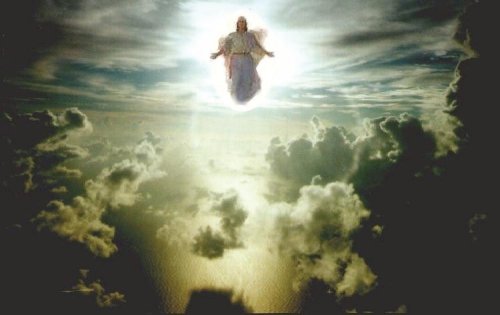 Taken from today's Gospel (Luke 12:39-48)
'You too must stand ready, because the Son of Man is coming at an hour you do not expect.'
Are we ready for Jesus coming down to earth from Heaven on the last day?  Are we ready for that final day when we will be judged and our eternal fate decided?  Jesus gives us a simple warning to always be ready for that day. 
In order to be ready I think it is important that we always maintain a good prayer life, giving God His proper place at all times.  That is, first place. 
In every thought, every decision, and every action, God must always come first.  He must be our first consideration.  In that way we are always thinking of Him and we are preparing ourselves for His coming.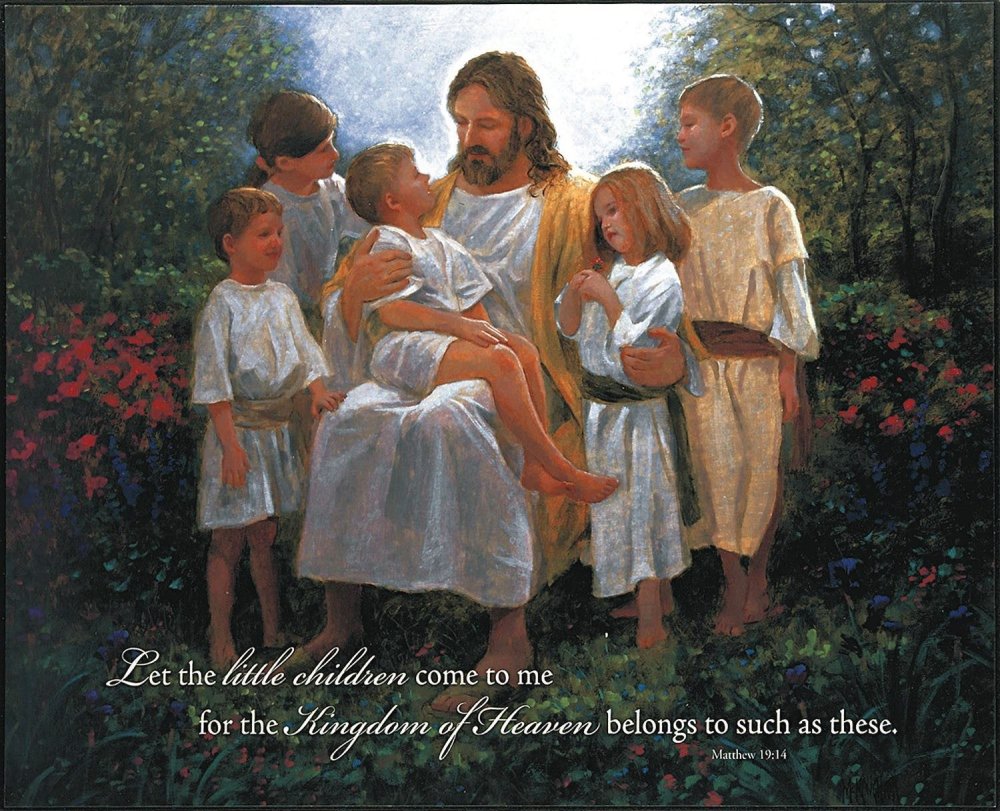 Today's Gospel: Matthew 18:1-5,10
The disciples came to Jesus and said, 'Who is the greatest in the kingdom of heaven?' So he called a little child to him and set the child in front of them. Then he said, 'I tell you solemnly, unless you change and become like little children you will never enter the kingdom of heaven. And so, the one who makes himself as little as this little child is the greatest in the kingdom of heaven.
  'Anyone who welcomes a little child like this in my name welcomes me. See that you never despise any of these little ones, for I tell you that their angels in heaven are continually in the presence of my Father in heaven.'
This reading is a real personal favourite. 
'Unless you change and become like little children you will never enter the Kingdom of Heaven.' 
Wow!  Although it appears to be a widely held view that 'being a good person' is enough to get us into Heaven, every now and then Jesus whacks us with a metaphorical big stick and encourages us to reallign those thoughts.  
Being a good person is great, but it's not all that is required.  Loving God and no-one above Him is the first and most important requirement.  Then, we must love everyone else without condition.  Jesus told us to love one another as he has loved to reinforce this.  Hard as it may be, there is no exception to this.  We MUST love one another!  If we don't then perhaps we are not doing enough to get to Heaven.
Children are loving.  They show great love and it is an unconditional love full of pure innocence and without any hint of judgement.  It is this kind of love we must strive for.
Jesus also signifies the importance of children in the Father's plan.  He talks about welcoming children because each time we do we welcome him.  Presumably when we are unwelcoming to children we are being unwelcome towards Jesus.  
Also, Jesus tells us never to despise children.  If we hurt children or show any kind of disregard for them then we are doing the same to Jesus.  
This is why we must also continue to pray for an end to abortion.  Life which is created and gifted by God must be protected.  If we don't then we are hurting Jesus.
Children show us the way to love.  Even Jesus says so.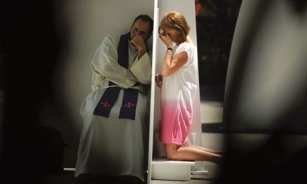 It was with great joy that I heard two priests who are covering the events of World Youth Day for EWTN claim that the Church has witnessed a significant increase in people seeking the sacrament of Confession over recent months. 
I can imagine it would be difficult to pin this increase down to precise numbers but even this kind of talk is enough to raise the spirit within.  And it is not hard to believe that the increasing interest in the Faith brought about principally around the conclave, Pope Francis' subsequent appointment, and his desire to be close to people, is bringing the faithful back to the Churches and seeking God's forgiveness.
This wonderful news, alongside the incredible scenes in Rio, is a source of great joy for us here on earth and for the angels and saints in the Heavenly Kingdom above!!
/