Shopping Cart
Your Cart is Empty
There was an error with PayPal
Click here to try again
Thank you for your business!
You should be receiving an order confirmation from Paypal shortly.
Exit Shopping Cart
Calling Scotland's 841,000 Catholics to unite as one voice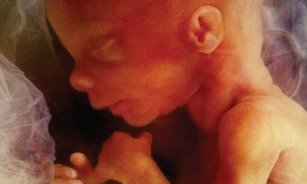 Why should we be afraid to speak up for this little one?
It was no surprise to see US President Barack Obama hogging the headlines yesterday in order to make his big pitch for a greener United States. This was, after all, the day on which the true evil of his great friend Planned Parenthood was debated in the Senate.
It was extremely sad, but at the same time fascinating, to watch the heated exchanges around the sale of baby body parts and the wider issue of abortion so passionately debated at this level for around three and a half hours.  The Republican side very much in favour of defunding Planned Parenthood; the Democrats preferring to retain the existing arrangement.  It made me a tad jealous when I think of the lack of passionate debate on the matter here in the UK.  While I firmly believe there are a number of pro-life politicians here in the UK, they appear too unwilling to stick their head above the parapet and speak up for the unborn.  Our country has become so secularised and so entrenched in a misplaced and misguided view of so called 'equality' that people are afraid to say even the slightest thing out of turn.  Not so in the US.  Their elected members are quite comfortable expressing their pro-life views and the views of the people they represent, even if it means speaking out against abortion in no-nonsense terms. 
Last year I wrote to former Scottish Labour leader Jim Murphy to express my deep disappointment at his claim to be a man of the Catholic faith yet also a man who believes in a woman's right to have an abortion.  The two don't go.  You cannot square being true to the ways of Jesus Christ and his Church at the same time as agreeing that another person should be entitled to make the decision that an unborn child should die.  Mr Murphy never responded to my letter.  But then, is this a surprise?  Of course it isn't.  Mr Murphy is just like so many others.  He simply doesn't have the guts to stand up for what is right. 
We have been fooled into thinking that it is not appropriate to tell people that we believe that human life begins from the moment of conception and that we believe all human life, including the unborn, should be protected.  We have also been fooled into thinking that being pro-life is simply a far right, conservative religious stance and is, therefore, of little worth to society at large. But this simply is not true. Consider the growing number of secular and atheist pro-life groups appearing on Twitter and Facebook. Indeed the entire pro-life case can be argued to great effect without any reference whatsoever to religion (consider Trent Horn's book Persuasive Pro-Life for proof of this).  So, should we be afraid to be open about our pro-life views?  Certainly not!  Consider this….is it really weird and unreasonable to hold the view that we believe all human life is deserving of the same protection, no matter how big or small that human life may be?  That is the basic argument we are putting forward.  Isn't it an incredibly reasonable proposition?
Yes, it would be fair to say that there are various ancillary arguments around the abortion debate such as an individual's right to choose and the consequences of bringing children into social deprivation, but the end game is always the same.  It boils down to 'what is the unborn'?  If the unborn is a human being then society is obliged to protect it as much as it protects born people.  If it isn't a human being (and presumably just a blob of tissue) then aborting it is no more serious than cutting off a toenail.  As Greg Koukl once wrote: "If the unborn is not a human person, no justification for abortion is necessary.  However, if the unborn is a human person, no justification for abortion is adequate."
In trying to figure out the answer to the question 'what is the unborn?' consider Steve Wagner's '10 second pro-life apologist' argument: if it's growing, isn't it alive?  If it has human parents, isn't it human?  And human beings like you and me are valuable, aren't we?.  It's very simple, but it does make a very important point.
Perhaps it's time for all of us, politicians included, to really think about the unborn and what they really are.  If they are human beings then surely we all have an obligation to protect them from day one and to stand up for them and their most fundamental right to life.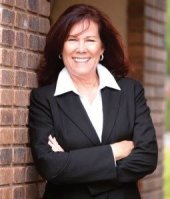 Kathleen Eaton Bravo is herself a post-abortive mother
Obria medical clinics.  Never heard of them?  That's understandable, because they only exist in the United States.  But these clinics are fast becoming abortion giant Planned Parenthood's worst nightmare as they fight against the anti-life tide to offer people an alternative to abortion.
Kathleen Eaton Bravo, who founded Birth Choice more than thirty years ago and who is credited with kickstarting the Obria model, says that Obria has gone from saving around four babies in 2006 to almost 1,000 in 2014; and this appears to be having a negative impact on the number of abortions performed at Planned Parenthood.  Bravo says: "As I started doing research and talking to the young people coming into our clinics, they said, 'I went to Planned Parenthood. I'm just a number. But I come over here, and you sit down with me and don't have an agenda. I'm telling all my friends about you.  And before we knew it, we were seeing over 13,000 patients in those three little clinics."
The clinics offer a number of professional services for both women and men when it comes to pregnancy, including pregnancy tests, ultrasounds, and advice on natural family planning.  The inclusion of the father is critical in the Obria model and is very much at odds with Planned Parenthood and the general secular view that pregnancy is nothing to do with men.
Obria professionals are prepared to discuss the topic of abortion with those who attend their clinics but the focus is very much on alternatives to abortion and no Obria clinic offers abortion services.  Neither do they provide any form of contraceptive.
In this sense Obria is very much a beacon of hope for the pro-life movement as it lines up against the abortion conveyor belt that is Planned Parenthood.  Bravo has plans to take the model throughout the United States and encourages existing pregnancy centres to consider Obria's franchise option.  We can only hope Obria decides to make the leap across the Atlantic to bring hope to the United Kingdom.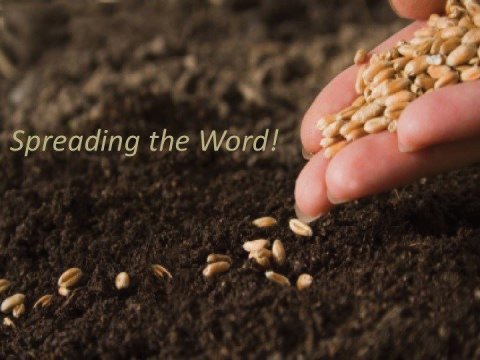 We are all obliged to spread the Word of God
Isn't it true that you often hear people saying things like 'Jesus would do this' and 'Jesus would do that'?  Indeed, such statements are often used by secularists to backup their argument that religion is intolerant, or by liberal Catholics who claim that a loving Jesus would allow for a departure from the Truth of Church teaching.
Yet isn't it rare to hear someone say 'Jesus would do this' or 'Jesus would do that' when it comes to spreading the Gospel or proclaiming the Truth of the Kingdom of God? 
For many people, including many Catholic people, the perception of Jesus has become relativised to the point that we pick and choose the Jesus who happens to suit our argument at any given point in time.  We forget that Jesus is not only this all-loving, all-forgiving God; but that he is also a God who expects something from us.
Jesus expects us to follow him.  And to follow Jesus means we put everything else to the side.  He expects us to put him first, others second, and ourselves third.  And he expects us to take his name to all people; to proclaim the truth and beauty of the Gospel everywhere we go.
These days there are too many 'fans' of Jesus and not enough 'disciples'.  There are not enough people working in the trenches trying to bring other souls to Christ.  Instead they satisfy themselves that they do enough and that anything else is either the job of someone else or that their failures will not be harshly judged by the Creator.  
We have lost our sense of true discipleship and our obligation to bring people to Jesus, putting our own souls in danger in the process.  Perhaps we think that discipleship is the job of our parish priest, that they are the real disciples of Jesus in today's world.  But this is simply not true.  Each and every one of us is called to be disciples and to take Christ and his message of love and mercy to the four corners of the earth.  We are all missionaries, called to sow the seed of Truth.
Let us spend a few moments today thinking about what we do to bring other people closer to Jesus.  Do we do enough?  Or are we often guilty of ignoring this obligation, focusing only on the qualities of Jesus that suit our own needs?  If we do then perhaps it's time for us to take some responsibility and be a bit more disciple like.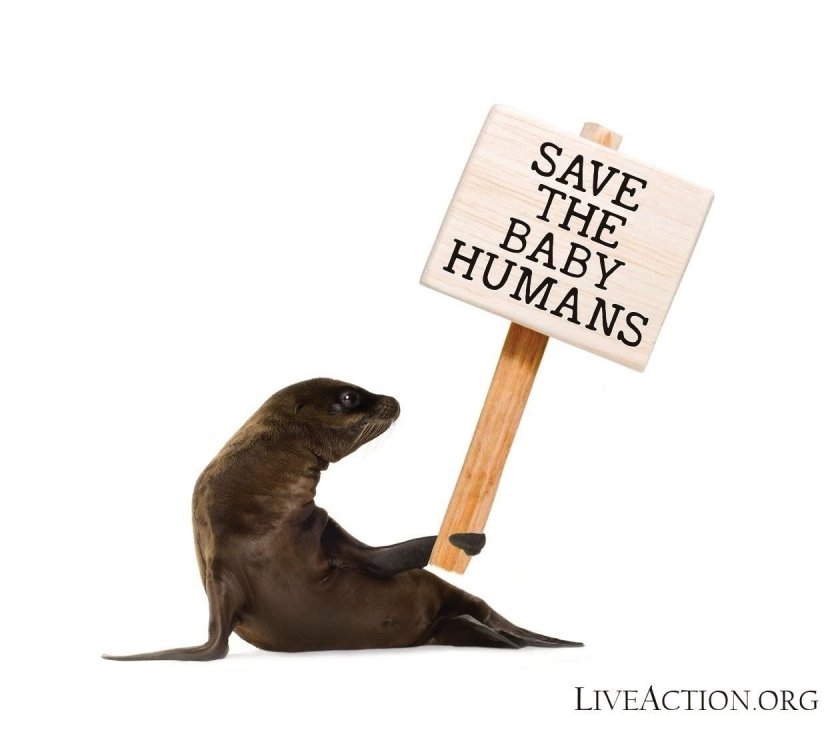 We are rightly abhorred when we read of cruelty to dogs and cats, or the unnecessary slaughter of whales, or the needless clubbing of seals.  These creatures are all part of God's creation after all.
But they are not human beings. They do not have that special place in God's plan which sets humanity apart from the rest.
It is undoubtedly easier in today's secular relativist world to cry foul on behalf of little innocent animals, but not so when it comes to tiny innocent human beings.
They need our voice. They need our voice more than the dogs, the cats, the whales and the seals. They are being slaughtered day after day after day by the callous society we have created.
Our task is simple....speak up for them.  Defend them.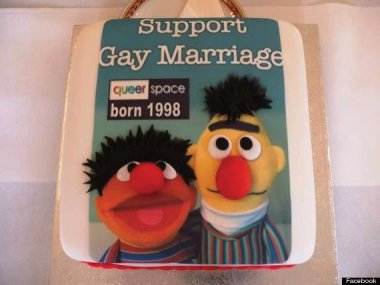 The cake Ashers refused to bake
While the law doesn't tend to agree, I still firmly believe that a business owner should have the right to decide not to provide a service which would be contrary to their devoutly held beliefs.  And this, for me, is key to the whole debate around Ashers bakery and the 'gay cake' furore in Northern Ireland. 
The bakery was told today that it discriminated against a homosexual customer for refusing to bake a cake with a slogan supporting homosexual marriage. 
Yet, despite the media spin, this is not about being homophobic.  And it is not about rejecting a person because they are homosexual.  This is about the desire of a bakery business not to create a cake which carries a message which is contrary to their strongly held beliefs.  Before this row erupted a homosexual man or woman could easily walk into Ashers bakery and order whatever they liked.  The difference with respect to this case is that Ashers were asked to create something which contained a message they just couldn't agree with.  Their response would have been the same had a heterosexual man or woman entered their shop and asked for the same cake.
And with this in mind, I do feel for Ashers.  They believe in something and they feel the need to live this out in every aspect of their life.  Indeed, as Christians, Christ compels them to do this. 
Yet the law won't have it. The law tells us that our personal belief and personal freedom means nothing as the state will ultimately dictate to us to what extent we can live out our Christian beliefs.  And such state dictatorship is not without its potential pitfalls.  For example, will Catholic Churches be forced to allow abortion providers to hold information days in their parish halls?  Will this website be shut down if it refuses the request by an abortion provider to advertise on its pages?  Will gay bars be forced to entertain concerts, rallies and fundraising events promoting traditional marriage?  Will bakeries run by homosexual people be expected to bake cakes containing slogans in support of traditional marriage between one man and woman?  With respect to this last question you would think yes, homosexual bakeries would be expected to bake cakes like this and that they would have no hesitation in doing so.  Yet this wasn't the experience of American Theodore Shoebat when he contacted thirteen homosexual-owned or pro-homosexual bakeries to order a cake with a slogan supporting traditional marriage and stating that 'gay marriage is wrong'.  Each bakery rejected his order and one even complained that the slogan 'went against their beliefs'.    
But it is important through all of this to remember that the desire for those opposed to homosexual marriage to be able to run their businesses in accordance with their beliefs is not a declaration of war on homosexuality.  This is the message sections of the media and certain secular groups want to put out there.  They want to draw a big line of division between homosexuals on one side and the so called 'homophobes' on the other.  Secularist groups in particular want this to be a nail in the coffin of religion.  It is, rather ironically, sheer intolerance on their part.
We as Christians must ensure that we do not get sucked into the hatred generated by the mainstream media and other groups intent on making capital from stories such as this.  This is not homophobia.  This is about whether an individual, or indeed a business, has the right to decline to create something or provide a service which is completely contrary to their own beliefs.  I believe that, while the law generally exists to protect, it is now at the stage where it is eroding the personal freedom of people to the point where their ability to make an honest living is compromised.  That cannot be right.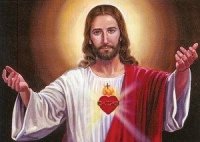 Only this man has the power to save us
Sunday's First Reading (Acts 4:8-12):
Filled with the Holy Spirit, Peter said: 'Rulers of the people, and elders! If you are questioning us today about an act of kindness to a cripple, and asking us how he was healed, then I am glad to tell you all, and would indeed be glad to tell the whole people of Israel, that it was by the name of Jesus Christ the Nazarene, the one you crucified, whom God raised from the dead, by this name and by no other that this man is able to stand up perfectly healthy, here in your presence, today. This is the stone rejected by you the builders, but which has proved to be the keystone. For of all the names in the world given to men, this is the only one by which we can be saved.'
Only Jesus Christ can save us.  Only Jesus Christ can save us. Only Jesus Christ can save us. Only Jesus Christ can save us…. 
Has it sunk in yet?? It's quite incredible to think that each one of us can be saved from sin and death and brought to eternal life.  It's even more incredible to think that all this is achieved through one man!  Can you imagine being that one man?  Can you imagine if you were the key to Heaven; the key to eternal life?  Wouldn't it be quite a responsibility?  It certainly would; but it would be worth all of that responsibility to see wave after wave of people coming back to you because they trust in you and because they believe in you and believe in the Church you founded. Yet conversely, wouldn't it be so sad to know that not all of your created people are coming back to you?  Wouldn't it be sad to be rejected by your very own creation?  Rejected despite coming to earth to spread the message of a perfect love; rejected despite performing miracle after miracle to help the poor and the needy; rejected despite suffering greatly at the hands of your oppressors who humiliated you and abused you before nailing you to a cross; rejected despite rising from the dead and revealing yourself to those close to you who then took that great news to the ends of the earth.  After all of that and still you are rejected!  How breathtakingly sad must that be for Jesus? 
It would seem that no matter how often we are told Christ is the only way to God and the only way to salvation, we still don't quite take it in.  Even Jesus himself told us that he was the way, the truth and the life and that nobody can get to the Father except through him; yet many still doubt.  So here is St Peter, the rock upon which Christ's Church is built, telling us once more that Christ is the only one who can save us. 
So, are we prepared to really let this sink in?  And even more importantly, are we prepared to take this message to the ends of the earth no matter what?  You see, we can't possibly just keep this to ourselves or within the confines of our families and close friends.  An increasingly aggressive secularism tells you to keep it to yourself, but Jesus tells you to take it to the ends of the earth!  So let's get out there and tell the world that Jesus is the only way!  It is Jesus Christ, the most perfect, most beautiful, most glorious, most incredible man who ever walked this earth who can give us the gift of eternal life.  It is the most precious Jesus, that man who took on unbearable pain on our behalf, who is the key to our salvation.  Trust him, love him and surrender to him.  And encourage others to do the same.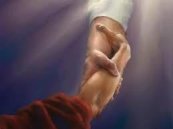 The next few days are simply fascinating!  The future of every human being has already been affected by what is about to unfold as our Lenten journey comes to an end and we find ourselves immersed in the incredible reality of Christ's Passion, death and Resurrection. 
With the exception of reading this article, stop whatever you are doing right now.  Take a moment to ponder the reality of what you are about to read and let it really sink in....
Around two thousand years ago a man was brutally beaten and killed.  He died before numerous witnesses, including his own mother and friends.  He was taken from the cross on which he limply hung and buried.  It was just another death followed by just another burial.  Except that several hours later this man woke up and walked out of his burial place.  That's right, he simply got up and he walked.  
Just think about that for a moment....
My dear friends, Jesus is the man who can give us eternal life.  He even said himself that he was "the way, the truth and the life".  And how can we argue with him?  We can't!  We just can't argue with a man who gets up and walks out of his own burial place!  
When all seemed to be lost and when a dark shadow hung over the reality of yet another poor soul lost to the ground this man did the impossible and got up!  Not only that, he went on to live forever!  
And if you think that's special it ain't half as special as him wanting us to join him!  He wants you and me to rise again just as he did!  Isn't that really something?  Isn't that the greatest piece of news you could ever wish to hear?  
Of course it is!  So let's rejoice in it!  Let's delight in this reality and follow Christ and his Commandments!  And let's tell others about this wonderful story of our salvation!  This is the kind of good news you won't find in the newspapers or on the news bulletins.  No, this is the kind of good news you hear on the streets; from people who are willing to share the news of our salvation with others so that they too may find joy in it.  It's not something we should keep to ourselves.  That's what secular society tells us to do.  But Jesus challenges us to share the reality of his Resurrection with everyone!    
Jesus died and rose again so that we too may rise after we die.  My brothers and sisters, death is not the end.  Jesus is offering us his outstretched hand of love with a promise of eternal life.  We just need to accept it and then be prepared to go out and encourage others to do the same.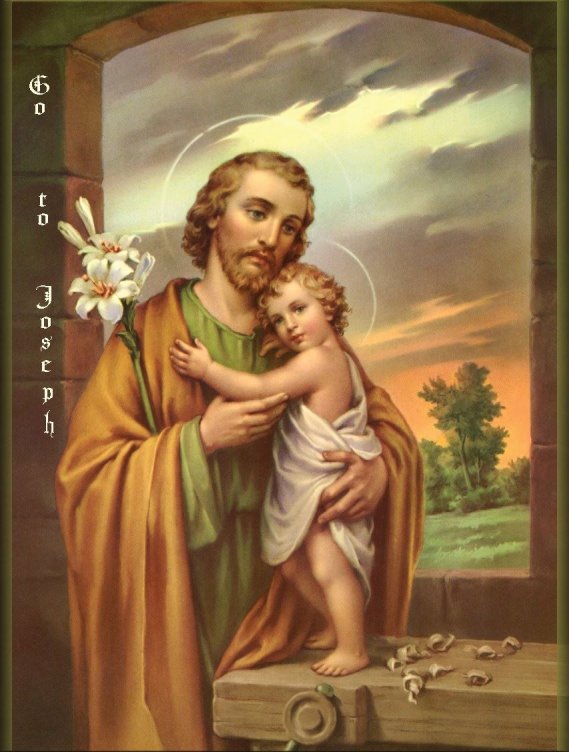 As we celebrate the Solemnity of St Joseph Scots Catholic is kickstarting a year of prayer for Catholic fathers. 
Our aim is to discover what it truly means to be a Catholic father and the role we play in the lives of our families and wider society.
And what better day to kick things off than the solemnity of St Joseph, step-father to Jesus Christ?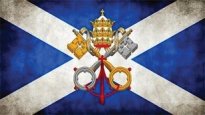 Today is our second anniversary and we would just like to say thank you to all of you who have supported us over these last two years.

We have managed to amass over three quarter of a million page views on our site and nearly three quarters of a million visitors. Without you we couldn't have achieved this!

We can only hope you find something useful in what we do and that we can encourage people to find joy in the Catholic faith, to learn more about it and to embrace it.

In the last two years I have personally learned so much more about our faith and the riches it contains. Some people have difficulty with certain teachings of the Church, but if you study the truth behind these teachings you will discover how everything just seems to fit with an ease and perfection which makes it so beautiful and rich. It's easier to simply knock the Church for not 'going with the times' than to sit down and study the faith and appreciate where the Church is coming from; to see its side of the argument.

I am left in no doubt that Christ is the Son of God, our Saviour, and that the Church he formed two thousand years ago is the Catholic Church and that it continues to bring Truth to our world in the face of doubt and cynicism, even from within its own ranks.

All we can do is hope that we all discover a little more about our faith from the work we do.

If I could recommend just a couple of things besides continuing to follow and support us, it would be to pick up our Bibles and Catechism more regularly and to consider tuning into podcasts such as Catholic Answers which provides an invaluable insight into the truth and beauty of our faith. I would also urge people not to shy away from talking about our faith to our children. Kids love Jesus!

In 2013 Pope Francis told the young people at World Youth Day to 'swim against the tide' and 'rebel against the culture of the temporary'. He wants us to be rebels for Christ and to fight against the tide of relativism and secularism.  Our armour for this fight is the Truth. So let's go out there and proclaim it to the world! Jesus is with us! What value these words of Pope Francis if we adults don't set an example to our young?

Come on! Let's make the world a place where love of God and love of neighbour win the day!

You see our faith needn't be seen as a set of restrictive rules and processes. It is Truth and it is absolutely beautiful. It is a joy! A joy to be shared with others!

Thank you all so much for your support. We hope we can do more to bring us all a little closer to Jesus in the year ahead. That is, after all, what we are here to do!
Any good work we do is down to God's grace and God's grace alone.
God bless you all.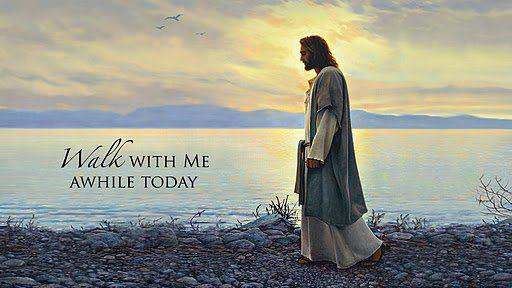 Sunday's Gospel (John 3:14-21):
'Jesus said to Nicodemus:
'The Son of Man must be lifted up
as Moses lifted up the serpent in the desert,
so that everyone who believes may have eternal life in him.
Yes, God loved the world so much that he gave his only Son,
so that everyone who believes in him may not be lost
but may have eternal life.
For God sent his Son into the world
not to condemn the world,
but so that through him the world might be saved.
No one who believes in him will be condemned;
but whoever refuses to believe is condemned already,
because he has refused to believe in the name of God's only Son.
On these grounds is sentence pronounced:
that though the light has come into the world
men have shown they prefer darkness to the light
because their deeds were evil.
And indeed, everybody who does wrong
hates the light and avoids it,
for fear his actions should be exposed;
but the man who lives by the truth comes out into the light,
so that it may be plainly seen that what he does is done in God.''
Perhaps it would be of benefit if we carved up this Gospel passage a little.  Perhaps we should boil it right down into a few snappy statements of fact, as declared by Jesus.  He says this:
God gave the world His only Son
Everyone who believes in the Son will not be lost but may have eternal life
God sent his Son not to condemn but to save
No person who believes in the Son will be condemned
Whoever refuses to believe in the Son is already condemned
It's hard hitting stuff!  How can we reconcile the fact that God is all loving and all merciful yet He is prepared to allow people to be condemned!  We are all God's creation, so how can He allow any of us to be lost? 
It's a conundrum alright and it's a stumbling block for many people.  But one thing that is absolutely certain is that what we are reading is the Word of God.  These are the words of Jesus Christ; the words of God made man.  There can be no dubiety about the reality of these words and their applicability to all people.  These words apply to everyone.  Yet sadly so many people aren't aware of them.  But hey, that's why you and I exist!  We have been given a special grace by God to have knowledge of His Word.  Not only that but we have been entrusted to take that Word to others! 
How do you think our faith spread back in the early days of the Church?  How do you think the Word of God found its way into the hearts and minds of so many people through the years?  Simple.  People used their mouths, their hands, and their feet to spread the Word!  There are millions of people out there who do not have the joy of God's Word and His Truth.  We are called to take His Word to all of those who have not yet heard. Wow!  God doesn't ask much of us does He??
And while we may have this huge responsibility on our shoulders, we needn't do it alone. No, Jesus is always with us.  And God sends His Holy Spirit to be our comforter and our guide as we try to bring the Truth to all people.  We are never ever alone.  That is why we must follow Jesus' example and take time out to sit in a quiet place and pray.  We must learn to take some time away from the crowd to clear our heads and to be in the presence of God, the Father who loves us and wants us to love Him back. 
This day, take some time to speak with Jesus and ask him for guidance on how you can be an instrument of God's work.  Ask him what you can do to take God's Word to other people.  Ask him if there is anything specific God wants you to do to bring His Truth to those who do not believe.
Remember the warnings of Christ when he speaks of those who refuse to believe.  He says that they are already condemned.  But this needn't be the case.  We can change this!  We can bring people to God and save their souls!  In today's world which has embraced the modern idea of new-age spirituality and religion it is widely accepted that each individual person is entitled to believe in what they want and do pretty much whatever pleases them. It is their life and 'who am I to interfere?' is the general consensus in a society with an increasing desire for relativism.  And while God's great gift of free will for all people makes this possible, sacred scripture is full of warnings about how we ought to live our lives.  Too often we hear the cry that 'Jesus wouldn't do this' and 'Jesus wouldn't do that'.  Who are we to decide what Jesus would and wouldn't do?  If we want to know what Jesus would and wouldn't do we just need to read the Word of God.  It's all there in black and white! 
The difficulty many people have is that they find it hard to accept some of the difficult teachings of Jesus.  They find it difficult to accept some of the harsh words he sometimes has to say.  But remember, this doesn't change the fact that he is pure love, pure gentleness, pure compassion, and pure mercy.  He is still all of those things.  It's just that some of his teachings challenge us. And there can be no greater challenge than to bring the condemned into new life in Christ!  That's the challenge Christ sets us is in this Gospel passage. God doesn't want anyone to be condemned. He wants everyone to love Him and to eventually be with Him in Heaven.  But sometimes we choose the wrong path.  But thankfully there is only one wrong path which makes it really easy for us to know when we and others around us are going the wrong way.  The wrong path is simply the path that Christ isn't walking along.  If we want to take the right path we need to follow Christ.  It is that path that will lead us to God.  Jesus himself said: "I am the way, the truth, and the life; no one can get to the Father except through me".  Jesus isn't lying here.  It's impossible for him to lie for he is all good.  No, Jesus is telling us in a very honest and frank manner that we need to follow him if we want to get to the Father.  Any other route to the Father simply will not work!  Why?  Because there is no other route to the Father!  Every other route is one of darkness.  Jesus is the only way.  It is Jesus who brings us into the light.
/