Shopping Cart
Your Cart is Empty
There was an error with PayPal
Click here to try again
Thank you for your business!
You should be receiving an order confirmation from Paypal shortly.
Exit Shopping Cart
Calling Scotland's 841,000 Catholics to unite as one voice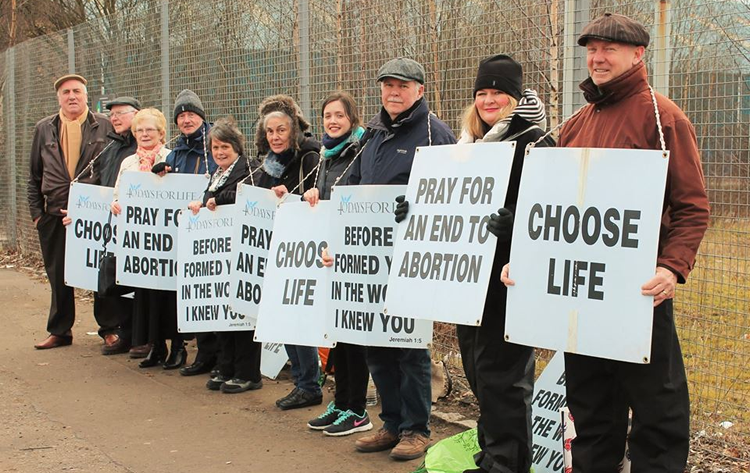 During the season of Lent, a number of people will gather outside four hospitals in Scotland in quiet, prayerful vigil to stand up for the inherent dignity and value of human life. The 40 Days for Life vigils will be held outside the grounds of the Queen Elizabeth University Hospital in Glasgow, the Royal Infirmaries in Edinburgh and Aberdeen, and Ninewells in Dundee. It is peaceful, it is calm, and there is certainly no aggression or scare tactics adopted, despite what the mainstream media try to portray.
For those who claim that the 40 Days for Life event is anything but peaceful and prayerful, I urge them to attend the event and to see for themselves precisely the manner in which this so called 'protest' is undertaken by those involved. There is no desire to harass anyone, and there is certainly no desire to be abusive. It is better to witness first hand the reality of the situation, rather than buy the lies of those who would prefer that this vigil was something that it clearly isn't.
There will, of course, be times when someone has recently undergone an abortion or suffered a miscarriage and, in coming across the vigil, they experience distress and upset. I don't think anyone attending the event would feel anything but sympathy and compassion for those in such a situation. The pro-life movement would not be in keeping with its belief that all human life is precious if it did not feel for those who suffer and did not offer them support and consolation. The question is then whether or not, given these instances of distress, the vigil is appropriate. We can put forward a number of arguments for and against, and this will tend to be guided by which side of the abortion debate we sit on. But the reality is this…science is almost entirely settled on the fact that a distinct new human being with their own DNA comes into existence from the moment of conception. This human being is alive and is growing. The baby's brain, spinal cord, heart and other organs begin to form a mere 2/3 weeks following conception. This is why people participate in the 40 Days for Life vigils. They genuinely do not think that it is acceptable for the state to allow for the untimely death of an innocent, defenceless human being at its most vulnerable stage in life.
These vigils are peaceful and the only desire of participants is to see that all human life is given a chance. A chance to be someone: to see their very first sun rise; to feel the first snowflake on their hand; to experience the nervous excitement of that first day in school; to get behind the wheel of their first car; to find the love of their life; to perhaps even have children of their own. They may even be lucky enough to grow old and enjoy the perfect smiles of their grandchildren at Christmas time. This is life and this is what we seek to protect.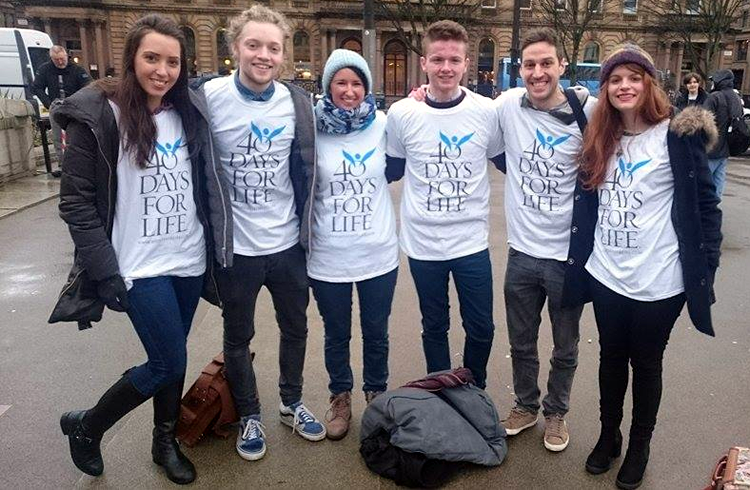 Because the state supports the killing of unwanted children in the womb, 8.7 million human beings in the UK never got the chance to experience these simple, yet poignant moments in life. No matter how much we try to deny or distance ourselves from that reality, we can never hide from the truth that abortion extinguishes the life of a beautiful, precious little human being who simply wants to be loved.
The 40 Days for Life is a worldwide movement and it will take place at the four Scottish hospitals throughout Lent from 1 March until 9 April. There will also be official opening and closing events, including one in George Square, Glasgow on 25 February. Click
here
for full details.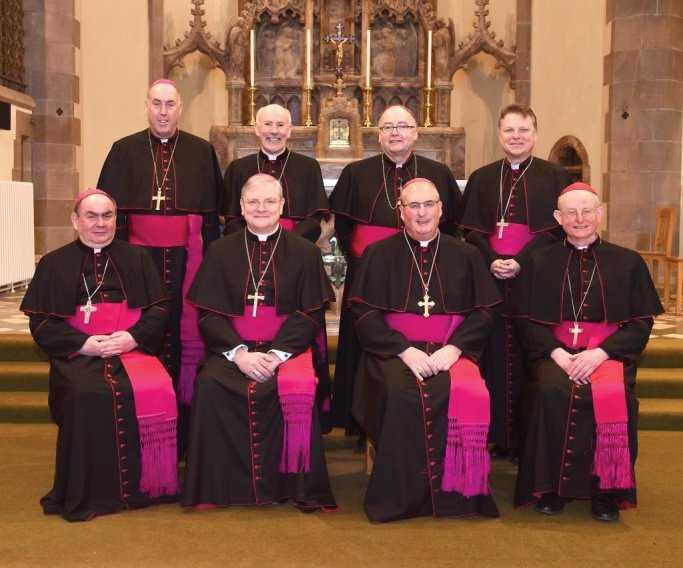 The eight Catholic Bishops of Scotland
Statement of the Catholic Bishops of Scotland on nuclear weapons:
The Bishops of Scotland have for a long time pointed out the immorality of the use of strategic nuclear weapons due to the indiscriminate destruction of innocent human life that their use would cause.
The renewal of Trident is questioned not just by those concerned with the morality of nuclear weapons themselves but also by those concerned about the use of scarce financial resources.
Lives are being lost now because money that could be spent on the needy and the poor is tied up in nuclear arsenals. We endorse the words of Pope Francis: "Spending on nuclear weapons squanders the wealth of nations".
The United Kingdom, permanent member of the UN Security Council and declared nuclear power, signed the Nuclear Non-Proliferation Treaty in 1968. That treaty binds signatories who do not have nuclear weapons not to acquire them, but it also binds those who do have nuclear weapons to work towards the disposing and elimination of all nuclear weapons. Britain should take more decisive and courageous steps to revive that aspect of the treaty and not seek to prolong the status quo.
Signed
+ Philip Tartaglia, President of the Bishops' Conference of Scotland, Archbishop of Glasgow+ Joseph Toal, Vice-President, Bishop of Motherwell+ Hugh Gilbert, Episcopal Secretary, Bishop of Aberdeen+ Leo Cushley, Archbishop of St Andrews and Edinburgh+ Stephen Robson, Bishop of Dunkeld+ John Keenan, Bishop of Paisley+ William Nolan, Bishop of Galloway+ Brian McGee, Bishop of Argyll and The Isles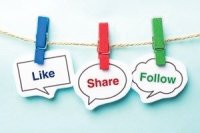 Do we define ourselves by 'likes' and 'follows'?
It's been quite a journey for social media over the last several years.  From meagre beginnings it has become the mainstay of human contact, the go-to means of communication.  It has, in many respects, been a revolution of seismic proportions and there are very few individuals who can say that they don't have a Facebook account or haven't at least been touched by its power.
And it's not only on a personal level that social media has heralded meteoric change in communications.  It is perhaps now one of the biggest means of advertising for commerce and it has allowed countless charities and other organisations to promote their work and encourage people to donate or to simply take an interest in their activities.  And then there is the media.  Perhaps this sector has benefited most from the social media revolution, having access to millions of eyes with a few simple taps of a touchscreen.
But is it all sweetness and roses in this cyberland of 24/7, round-the-clock communication?  Is it a joyful and peaceful place where stories are shared and people find genuine happiness?  Is it making the world a better place? 
Whilst the social media experience of many people will have been a positive one, there are many more who have felt the full force of its darker, vitriolic side.  Take the recent case of Britney Mazzoncini from Glasgow.  At sixteen years of age she should have been in the throes of some of the happiest days of her life; finding her way in the world, making lots of solid friendships and enjoying life to the full.  Instead, her lifeless body lies awaiting burial; a victim of senseless online bullying via Facebook. 
Britney isn't the only victim of social media's darker side.  There have been many more.  And while it doesn't always end fatally, there are still serious consequences for people and, indeed, society as a whole.  For example, social media is a hotbed of narcissism; encouraging self-centredness and an increasingly desperate craving for peer admiration. 
Consider this: have you noticed how social media has become a means for many people to assess their own lives?  They use it to gauge their own popularity depending on how many Facebook 'likes' they can amass and how many 'retweets' or 'favourites' they can get on Twitter.  It seems to have become the go-to tool for many young people, particularly teenagers, to define the worth and meaning of their own lives.  One bad or distasteful comment and the chips can come crashing down.  One positive comment and the ego builds.  It is, in many respects, a rollercoaster ride of emotion; a potentially dangerous rollercoaster ride at that. 
Society has benefitted greatly from social media and many people use it sensibly and safely.  But social media has also created a significant amount of unrest in our world.  Why?  Because it is a very quick and reliable means of spreading hate.  In just a few short seconds I can tell a politician, a political party, a celebrity, a footballer or even the pope how much I hate them and I can even throw in a few expletives and some explicit content for good measure.  Now I am not going to do any of the above.  But sadly a growing number of people do, and do so on a regular basis.  Just this week I witnessed some horrifically vile abuse being levelled at the Conservative leadership candidate Andrea Leadsom.  All because she expressed an opinion.  She has now withdrawn from the leadership race because of the abuse. 
Ms Leadsom is just one of many people who have to endure vile abuse from the willing fingers of hate of a growing number on social media.  Is there a link between the recent break-up of British politics and the persistent hate levelled at politicians on social media?  Are people increasingly reluctant to get involved in politics and other high profile public roles for fear of abuse?  Sadly it is just too easy to spread hate, especially when you don't even have to face the person you are abusing, hiding behind the veil of miles of fibre optic cable and 4G strength telephone signals.
When we use social media we should always consider the person on the other side of our comment or opinion as being, first and foremost, a human being.  They are just like us in the sense that they too experience sadness and upset at being abused or ridiculed.   They too feel hurt and pain when they are called a fool and it is revealed to them that they are hated.  There is not one individual who is exempt from experiencing that deep, hurtful, hollow feeling when another fellow human being puts them down.  We must remember that our comments and our opinions have the potential to destroy a person's life.  And that is no exaggeration. 
We, as a society, need to take much greater care when we use social media.  We are one family and no family member should ever experience the systematic hate and abuse from a brother or sister that is now part of everyday life on Facebook and Twitter.  If our difference is political then we need to engage with those whom we disagree with to try to advance the common good of society together.  If our difference is religious we need to engage with our detractors in order to reach the ultimate goal of objective truth.  If our difference is to do with a sensitively personal matter such as our sexuality, we need to appreciate individual differences of opinion and accept one another as a brother or a sister whilst acknowledging one another's right to disagree with our own view.
Social media is in desperate need of a lesson in polite, tolerant engagement.  If we really do want a society of peace where love rules and hate is crushed then we need to begin by building a culture of peace on social media.  Starting today.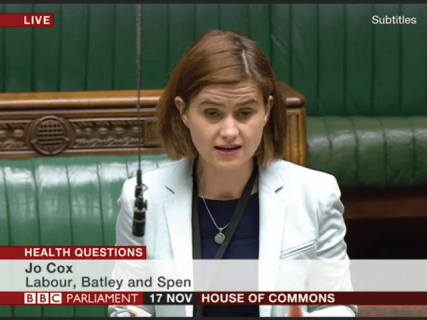 Jo Cox in the House of Commons
The death of Labour MP Jo Cox has shocked not only the world of politics in which she worked, but also the British nation as a whole.  The horror of what happened in the town of Birstall last Thursday will be a permanent scar for the MP's family and is something they will have to live with for the rest of their lives.
But what does it mean for the relationship between MPs and the general public?  Scottish Secretary David Mundell, who has himself received death threats, lamented the influence of social media in relations between the public and MPs, criticising the "vitriol" that is often expressed towards politicians.  I for one agree with him.  Whilst our elected representatives' role in public life is such that they are very much open to criticism, that criticism should be constructive and measured, and it should be expressed with politeness.  It should not be unjust or whimsical, and it should not be expressed with any degree of hatred or be threatening in any way.  Politicians have the right to do their job in safety and without abuse.  Isn't that the legal right of every worker?  Why should politicians be any different? 
Very few politicians are actually in the job to make people worse off or to act selfishly.  They are in politics because they genuinely want to make a difference.  Yes, there will be bad apples in there; just like there is in any walk of life.  But as with any bad apple, we need to pray for them and we need to trust that our peaceful system of democracy will ultimately win the day.
The hate directed at poor Jo Cox as she walked through her constituency last week was of the worst kind.   It took her life and has thus caused immeasurable pain to her family, friends and colleagues.  But underneath all of that is an unhealthy undercurrent of hate and cynicism which exists throughout our country and is often directed at many in officialdom, including politicians.  This is especially the case on social media, where the abuse and hatred spewed forth has the potential to fuel the anger in certain individuals predisposed to dangerous actions. 
Jesus Christ called us to love all people; even those that we perceive to be our enemies.  Our politicians need our support and prayers.  They work in an incredibly testing environment in which they are under increasing fear for their own safety and wellbeing. 
May the sad and unnecessary passing of Jo Cox herald a change in attitude across our nation so that we come together as one, and in a spirit of brotherly love may we work with and support our politicians in striving for peace, equality, tolerance and prosperity for all people.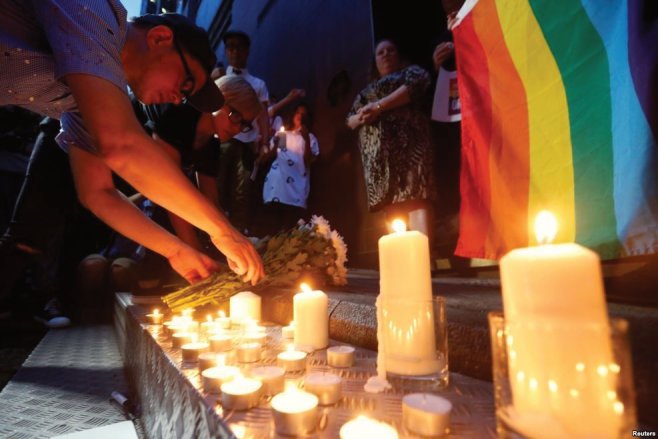 People gather to mourn the dead

The tragic events in Orlando provide yet another glaring example of man's inhumanity to man.  Very few of us can even begin to imagine what was going through the minds of the hundreds of young partygoers in Pulse nightclub as the horrid truth about what was unfolding became clear.  It wasn't a case of exuberant pyrotechnics or sophisticated indoor fireworks.  It was the crackling of gunfire and the flash of bullets as one hate-filled individual felt compelled to walk into the club and shoot dead 49 innocent people and injure many others.
Islamic State militants have claimed that Omar Mateen acted on their instruction.  Whether he did or not is perhaps not important because, at the end of the day, both Islamic State and Omar Mateen are callous murderers, with no consideration for their fellow man and woman, and little thought to the pain and hurt that their actions cause.
The cries of parents, siblings, and friends have rung out from the devastated city of Orlando ever since Mateen decided to walk into the Pulse nightclub early on Sunday morning and shoot unashamedly at his unsuspecting victims.  The world has joined them in mourning their precious loved ones who have been taken so suddenly and without warning.  Little did they know that when they waved the young revellers off on Saturday night, it would be the last time they would see them alive.  It is truly horrific.
At this time of great uncertainty with no little hate flowing through our world it is important that we Christians stand firm with all people of goodwill to continue to promote peace.  There is no life that isn't precious in God's eye.  This is our fundamental belief and we must fight hard to promote the sanctity of human life, be it the unborn child, the frail old woman, or the young lad enjoying quality time with his friends in a nightclub.  All life is precious and worthy of protection.
We pray for the peaceful repose of the souls of the dead, and we pray for their families that they will find some comfort in knowing that their loved ones are at the mercy of a loving Father. 
We also pray for those who are inclined to such violence, that their hearts be changed to see the inherent value of all people, even if some of them do not conform to their own beliefs.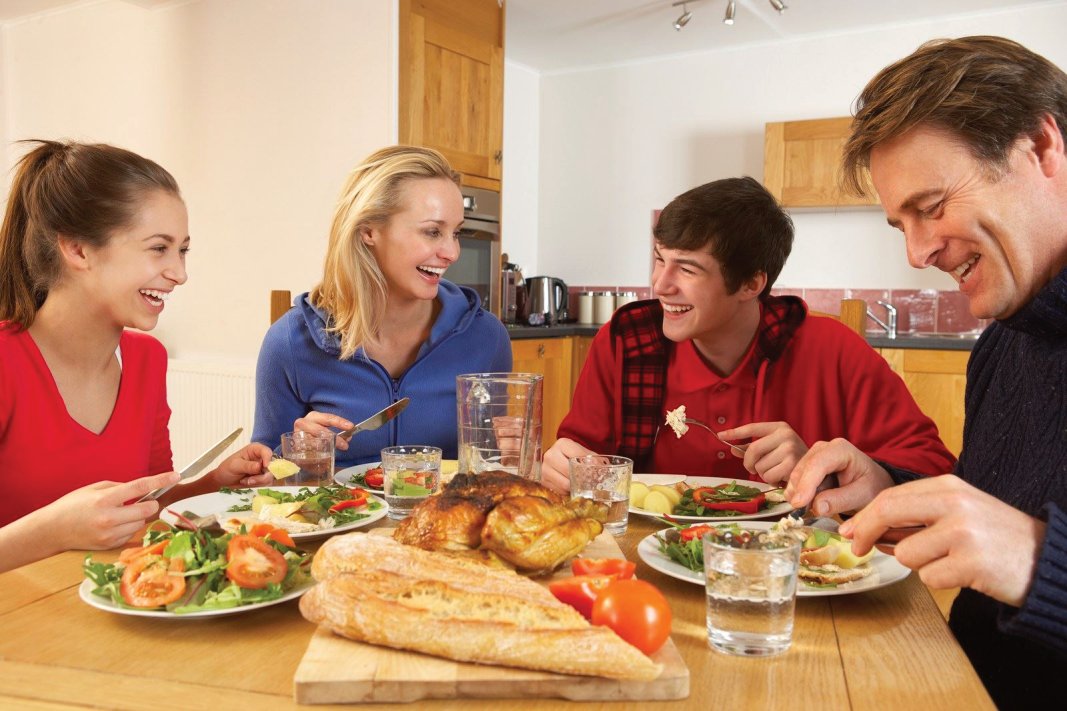 1. Eat
We Catholics like to celebrate with food!  This is why it is important to eat together as a family and to enjoy the delicious food gifted to us by God and prepared by the hands of our mother or father.  Mealtimes should be a time of great celebration and we should make an extra special effort to celebrate Sundays and Catholic feast days.  You may even want to consider celebrating important dates such as your anniversary, showing your children that your marriage is something that is important to you and that you delight in remembering that special day.  Why not bake a cake together for the occasion?
And remember, no mobile phones or tablets at the dinner table!  Encourage an environment free of technology, where everyone takes a turn to talk about the highs and lows of their day.  Let the dinner table be a forum for openness and honesty among all the family; a sacrosanct place where the family basks in the joys and rallies in the sorrows of each family member.
2. Pray 
Prayer can take many forms and prayer within the family unit is no different.  It is important that people pray as a family as best they can.  Praying the Rosary as a family is a beautiful way to express our faith and this is something that should be encouraged in every Catholic home.  You may want to make it more interesting for younger children by introducing images or pictures to go with the mysteries.  And if one of the kids kicks off, stop for a break, but remember to try and pick it up again another time.  And start small, especially with younger kids.  A few short prayers or a decade of the Rosary will likely suffice to begin with.
It's also very important to pray as a family before and after meals.  There are a number of simple prayers suitable for this but even a simple 'thank you Jesus' will do! 
And remember, it is important that children see their parents pray, so be prepared to set an example to your kids and make sure you take them to Holy Mass every Sunday and on Holy Days of Obligation.  Be an example to them by regular attendance at the Sacrament of Reconciliation, and consider becoming more active in the life of your Parish.  Children will respond positively to your active participation in the life of the Church and will see how important it is to you.
Be willing to talk about your faith and don't be embarrassed if one of the kids asks you something you don't know.  This is a great opportunity to learn as a family!  Learning can be a form of prayer too! So don't be afraid to pick up the Bible or the Catechism or to even search Google for an answer.  Let your children see just how interested you are to learn too. 
And above all, let them see just how much you love Jesus by your prayer!  
3. Be Merry
As Catholic people immersed in the love of Jesus Christ and with the sure and certain hope of eternal life, shouldn't we be immensely happy??  Our family life should be full of fun and games.  We should be unafraid to dance and to waste time with our children.  Just because God is at the very centre of our lives doesn't mean life has to be one big serious drag.  The fact that God is at the centre of our lives is the very reason we should be deliriously happy from the moment we wake in the morning until our head hits the pillow again the following night.  If those of us who are members of the Church established by Jesus Christ and who regularly gather in his presence at Holy Mass cannot be happy, then there is no hope for any of us!  No hope!  So let us rejoice, let us be happy.  Let's show our children that being Catholic is great fun!  And remember, don't complain or gossip about people and don't be too quick to criticise others.  Such an attitude creates a negative environment for children and leads to increased cynicism and scepticism; something they themselves will only be too happy to take on board!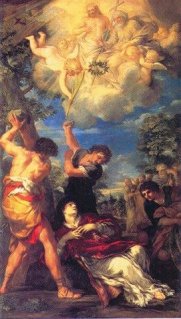 Sunday's First Reading (Acts 7: 55-60)
'Stephen, filled with the Holy Spirit, gazed into heaven and saw the glory of God, and Jesus standing at God's right hand. 'I can see heaven thrown open' he said 'and the Son of Man standing at the right hand of God.' At this all the members of the council shouted out and stopped their ears with their hands; then they all rushed at him, sent him out of the city and stoned him. The witnesses put down their clothes at the feet of a young man called Saul. As they were stoning him, Stephen said in invocation, 'Lord Jesus, receive my spirit.' Then he knelt down and said aloud, 'Lord, do not hold this sin against them'; and with these words he fell asleep.'
While sitting at my desk at work earlier this week a conversation about religion was struck up among my colleagues.  Religious chat is generally taboo these days and where it does exist it tends to take the form of an attack on whatever religion happens to be in the spotlight.  This time it was the Catholic faith; my faith.  I was asked to explain the Catholic Church's belief in the Eucharist.  No easy task in a very secular environment I can assure you.  But I tried my best to explain it in terms acceptable to the ears of my audience.
My colleagues listened to what I had to say and once I had finished a stony silence followed.  This was followed soon thereafter by a change of subject, diverting away from the ridiculous notion that a piece of bread and a cup of wine could be turned into the body and blood of a two thousand year old Jew.  The truth is, my colleagues probably felt not only confused but also a little uncomfortable by all the body and blood chat.  And I can assure you that I most certainly felt uncomfortable with having to explain it to a cynical crowd. 
Yet our discomfort at explaining our faith can never match the discomfort that must have been experienced by the Christian martyrs.  In today's first reading St Stephen shows incredible courage as he stands before a cynical crowd and tells them that he has seen 'heaven thrown open' and that he has also seen 'the Son of Man sitting at the right hand of God'.  Despite knowing that such words would likely lead to his death he was still not afraid to speak them.  And he even echoed the words of Christ on the Cross when he begged God to forgive those who were killing him.  Like any human being in that situation he would have been absolutely terrified, but he never once denied his faith in order to save his earthly life.
It's not easy to talk about our faith to others.  We can feel embarrassed, afraid, and even silly.  But thankfully the UK is not like the world St Stephen lived in.  It is a place where, despite some arguments to the contrary, people are generally free to talk openly about their faith.  We must not be afraid to use this freedom, but to do it sensibly and proportionately.  Our world needs a message of love, mercy and peace; a message that was so profoundly illustrated in the words and actions of St Stephen just before his death.  We can give the world hope with our message; a message that comes in the shape of one man….Jesus Christ.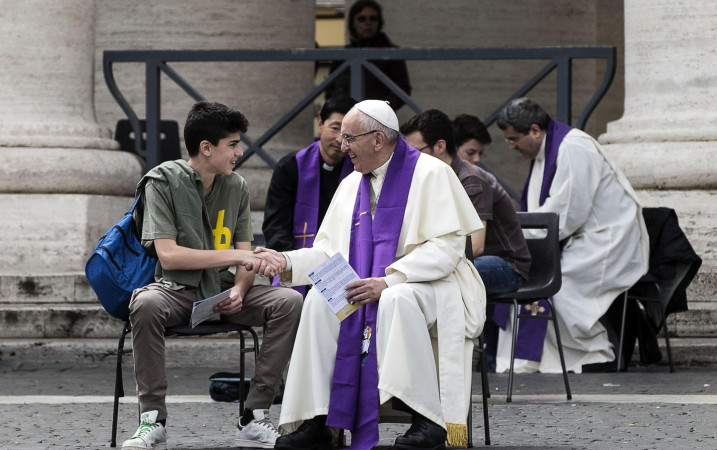 Pope Francis heard Confessions in the days leading up to the Mass
Pope Francis has given a lesson in love and freedom during his homily at the Jubilee Mass for Young People in Rome.
The Pope, speaking to thousands of youth in St Peter's Square, said that Jesus himself declared that Christians would be known "by the way they love one another."  The Pope continued saying, "love, in other words, is the Christian's identity card."
The Pope then tackled the meaning of love, stating that love is something you give.  He also added: "it [love] is caring for others, respecting them, protecting them, and waiting for them."
Francis then challenged the young people on the true meaning of freedom, stating that "freedom is not the ability to simply do what I want.  This makes us self-centred and aloof."
"Freedom" he said "is the gift of being able to choose the good: this is true freedom. The free person is the one who chooses what is good, what is pleasing to God, even if it requires effort, even if it is not easy."
He then called on the young people to grow in love and told them how they could do this: "the secret, once again, is the Lord: Jesus gives us himself in the Mass, he offers us forgiveness and peace in Confession."
The Pope's call to the young people can be summed up nicely in the term 'free love'.  He wants Christians to give themselves freely to others in love, and he wants us to choose to do this as it is pleasing to God.  He then tells us that the nourishment we need for this task can be found in the Holy Mass and in the Sacrament of Confession. 
Let us be under no illusions.  Our mission as Christians is to spread the love of Christ throughout the world.  We must let his Truth be known to all people and we must deliver this Truth in a spirit of love; a love that is freely given and that always has the other person's best interests at its core.  This message is not just for our young, but for all Christian people. 
The Christian message is one of great hope, mercy and peace for all people.  But, above all, it is a message of love.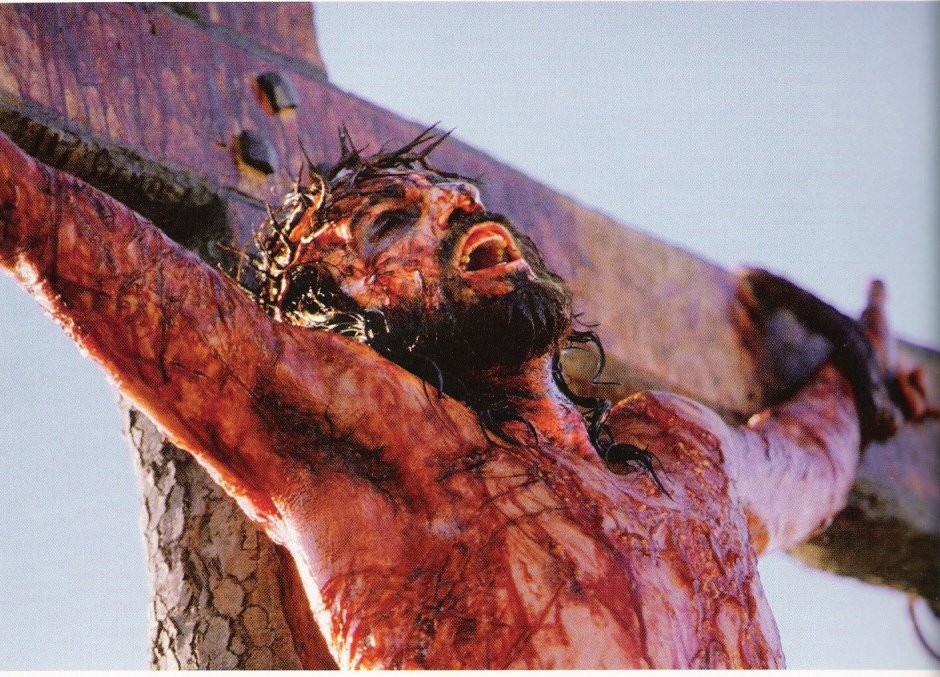 As we journey with Christ through his Passion and Crucifixion it is worth bearing in mind some of the little things we as human beings are drawn to but that are contrary to God's desire for our lives.







The intolerable pain and suffering taken on by Jesus as he was abused, spat upon, mocked, and beaten is something we must all think about over these next few days.  Having large nails driven into your hands and feet and being attached to a cross is something we simply can't imagine. 







Jesus' suffering and crucifixion was not some kind of crazy act designed to impress.  It was essential.  It was needed in order to reconcile each and every human being to God.  Each and every sin against God is represented by a drop of blood shed by Christ or by a nail driven into his bones.  Yet was it really worth it?  Do we really appreciate the freedom Christ gave us when he undertook this most loving, selfless act?   







Consider this…




Jesus didn't suffer so that I could hate.




Jesus didn't suffer so that I could be violent or persecute.





Jesus didn't suffer so that I could hold grudges.




Jesus didn't suffer so that I could gossip, complain or criticise.




Jesus didn't suffer so that I could lie and be unfaithful.




Jesus didn't suffer so that I would forget about him and never talk to him in prayer.




Jesus didn't suffer so that I would rather do something else than spend time with him at Holy Mass and the Sacraments.




Jesus didn't suffer for a select few.  He suffered for me.




0

/