Shopping Cart
Your Cart is Empty
There was an error with PayPal
Click here to try again
Thank you for your business!
You should be receiving an order confirmation from Paypal shortly.
Exit Shopping Cart
Calling Scotland's 841,000 Catholics to unite as one voice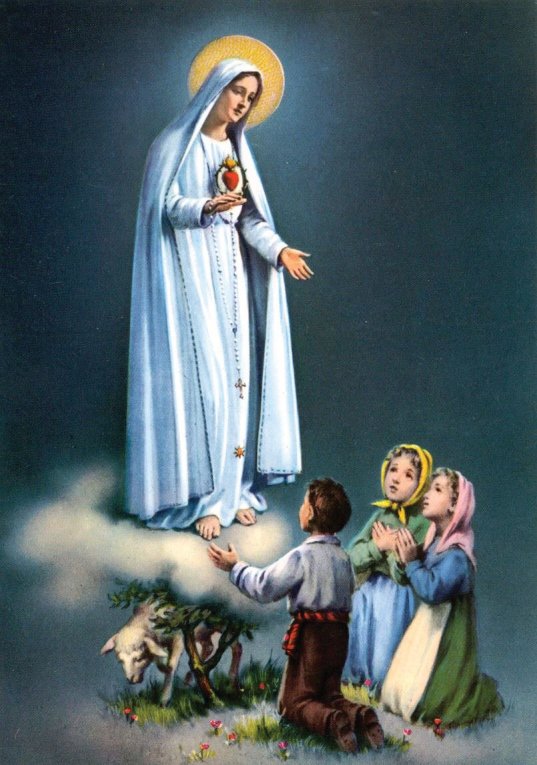 During Wednesday's General Audience Pope Francis reminded the gathered that Friday 13 May is the memorial of Our Lady of Fatima, stressing the importance of paying heed to Mary's words not to offend God any more than we already have and to focus our hearts and minds on abandoning ourselves to God's love and mercy.
The pope said: "In this apparition, Mary invites us once again to prayer, penitence and conversion. She asks us to offend God no more….She warns all humanity of the need to abandon itself to God, the wellspring of love and mercy. Following the example of St. John Paul II, a great devotee of Our Lady of Fatima, let us listen carefully to the Mother of God, and implore peace for the world."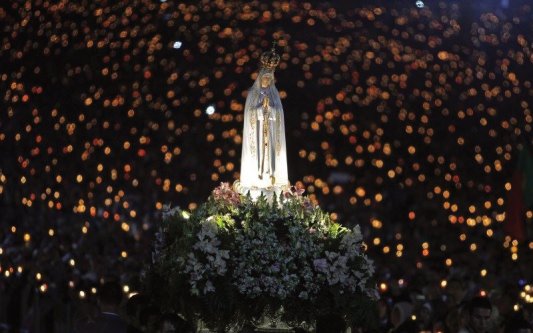 This, brothers and sisters, is our faith. 
These images from Fatima show the world what it means to be Catholic.  Why not share them with others and show them the deep sense of unity and love that exists in the Church; a Church that is open to all.
And as the month of Mary approaches, why not consider joining in the First Saturday Devotion to the Immaculate Heart of Mary?  You can find out more by clicking
here
.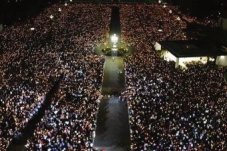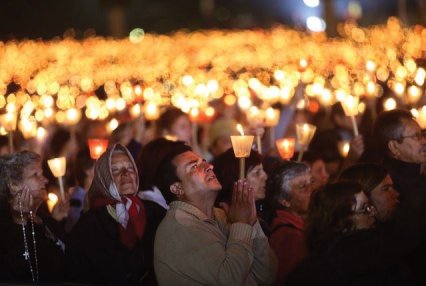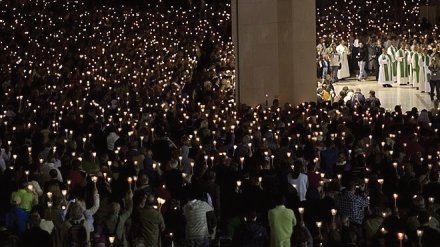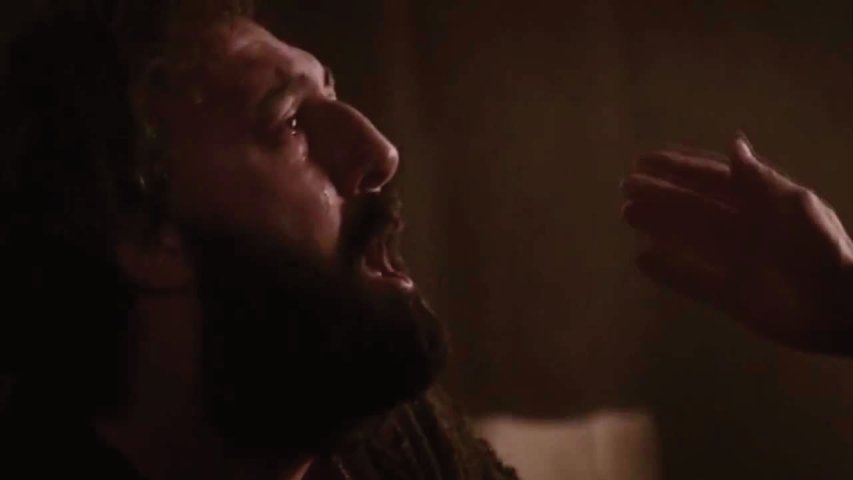 From today's Gospel:
'Simon Peter said, 'Lord, where are you going?' Jesus replied, 'Where I am going you cannot follow me now; you will follow me later.' Peter said to him, 'Why can't I follow you now? I will lay down my life for you.' 'Lay down your life for me?' answered Jesus. 'I tell you most solemnly, before the cock crows you will have disowned me three times.''
This small passage from today's Gospel follows on nicely from our reflection on yesterday's Gospel when we compared the simple love Mary had for Jesus in needing to be close to him with Martha's need to be on the go.  In being so preoccupied Martha missed out on precious quality time with Jesus, a mistake Mary was not prepared to make.
And today we have Peter, one of Jesus' closest disciples, claiming that he would lay down his life for Jesus.  That, you would think, is a step up from the love shown by Mary.  And it is.  And Peter would, of course, eventually become a martyr for Christ in Rome.  But for now Jesus has an unfortunate surprise for Peter.  He tells him that he is going to deny him.  Imagine your best friend, or even your spouse, telling you that they know you will betray them in some way.  You, like Peter, would be very disappointed to hear such news!  But then don't we betray people every day, denying their true value as fellow human beings and children of God?  Don't we gossip, complain and criticise other people behind their back on a regular basis?  These are human weaknesses and no human is exempt from them.  Even St Peter fell into this trap!  So, in that sense, we are in good company.
But, like St Peter, we are called to greater things.  We are called to overcome our human weakness and realise the hurt caused by some of our actions.  How can we forget the look on Peter's face in Mel Gibson's The Passion of The Christ when he heard the cock crow?  How can we forget the way he then rushed to the feet of Mary and sobbed uncontrollably as he clung to her garment, realising how foolish and weak he had been?
We are all capable of moments of weakness in our lives, even to the point of mistreating or even denying those most precious to us.  The next time you fall into this trap look for the comforting arms of your mother Mary, just as Peter did, and seek reconciliation with Jesus in the Sacrament of Confession.  This is how we can overcome our weakness and become saints.  If Peter can do it, so can we.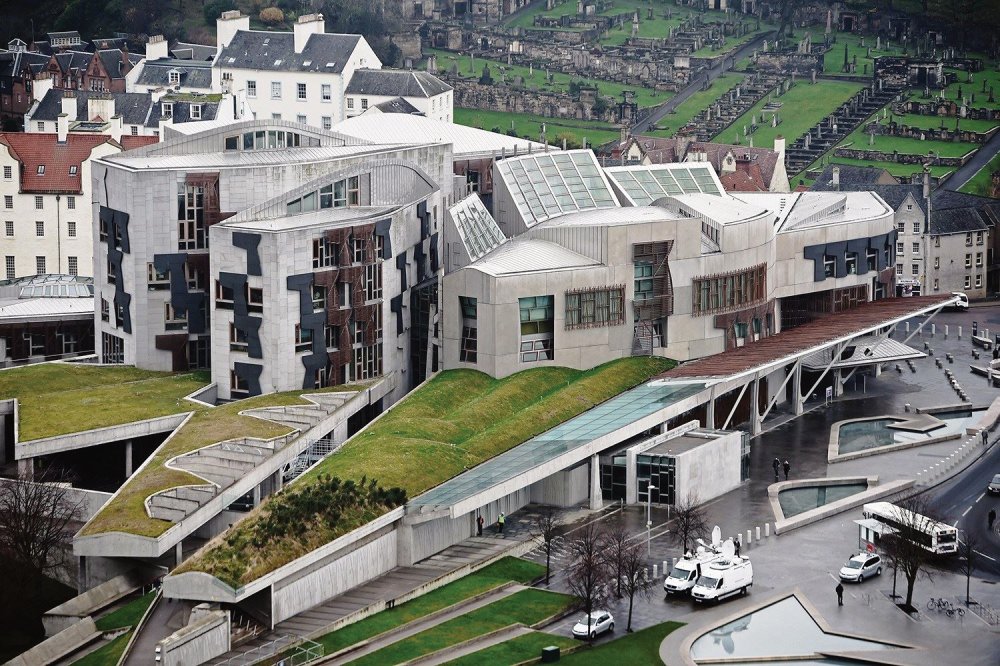 The petition will be debated in Holyrood
Scottish MSPs will today discuss a petition calling on the government to make incest legal between consenting adults over the age of 21. 
The petition, by Richard Morris, claims that the existing law is "inappropriate, unfair, ineffective and discriminatory" and suggests that public "prejudice and bigotry" about incest was caused by ignorance.  He has also apparently likened the issue to historical treatment of homosexuals.
The Catechism of the Catholic Church is clear on the matter of incest and states the following:
'2388Incest designates intimate relations between relatives or in-laws within a degree that prohibits marriage between them. St. Paul stigmatizes this especially grave offense: "It is actually reported that there is immorality among you . . . for a man is living with his father's wife. . . . In the name of the Lord Jesus . . . you are to deliver this man to Satan for the destruction of the flesh. . . . " Incest corrupts family relationships and marks a regression toward animality.'
We are left in no doubt by St Paul's words.  Incest is destruction of the flesh and is mortal sin.  Indeed all instances of sexual relations outside of marriage are sinful and must be avoided.  And look how St Paul uses the name of Jesus to hit home the severity of incest.  It is not in St Paul's name that an individual guilty of incest is to be delivered to the devil, but in the name of Jesus. 
It's interesting that the petitioner Mr Morris cites the treatment of homosexuals to support his case.  The Catholic Church's stance on homosexual acts is clear, and many people in the Church and indeed others who believe such acts to be wrong, have stated their concern that increased liberalism with respect to homosexuality will open wider the floodgates of a deeply disturbing and increasingly sickening new sexual revolution in our society.  I believe Mr Morris's petition is evidence of this.
Our Blessed Mother Mary, when she appeared to the children in Fatima in the early twentieth century, stated that more people go to hell for sins of the flesh than for any other sin.  That's the Mother of God speaking.  It's not the view of some radical religious nut, or priest, or bishop.  It's not even a pope speaking.  It's Mary, the Mother of our God and Queen of Heaven.
So let us pray that Mary's voice will be heard and that our MSPs decide to reject this petition and retain existing laws on incest in our country.

Catholic Answers' director of apologetics Tim Staples considers the question of women priests in the Catholic Church and reveals seven reasons why this is not possible.
The seven reasons are:
1. The Church has definitively declared it
2. The Church's constant Tradition for 2,000 years cannot err
3. The attitude of Christ
4. The practice of the Apostles
5. The permanent value of the attitude of Jesus Christ and the Apostles
6. The ministerial priesthood in the light of the mystery of Christ
7. The ministerial priesthood as illustrated by the mystery of the Church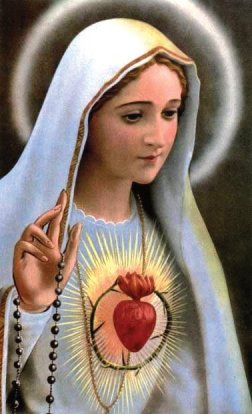 The First Saturday Devotion to the Immaculate Heart of Mary is an incredibly rich, and ultimately rewarding, devotion to Our Blessed Mother Mary. 
Please try to participate in this most incredible act of devotion and allow Jesus to pour his abundant graces upon you.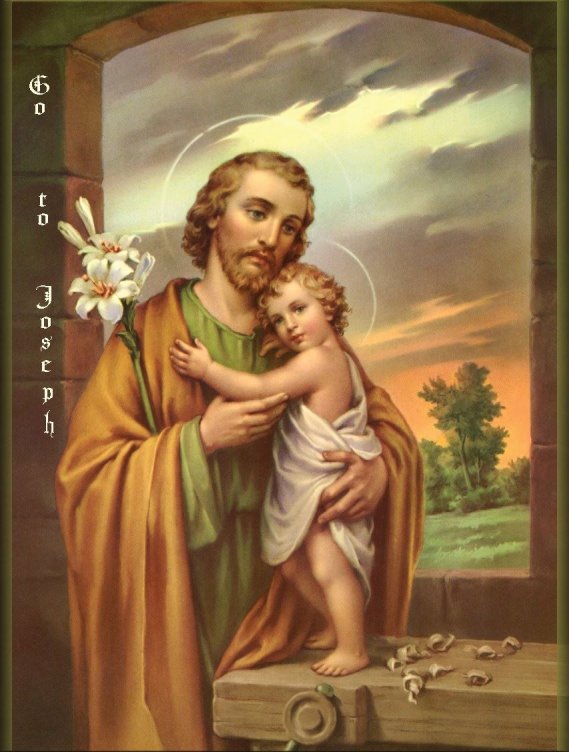 As we celebrate the Solemnity of St Joseph Scots Catholic is kickstarting a year of prayer for Catholic fathers. 
Our aim is to discover what it truly means to be a Catholic father and the role we play in the lives of our families and wider society.
And what better day to kick things off than the solemnity of St Joseph, step-father to Jesus Christ?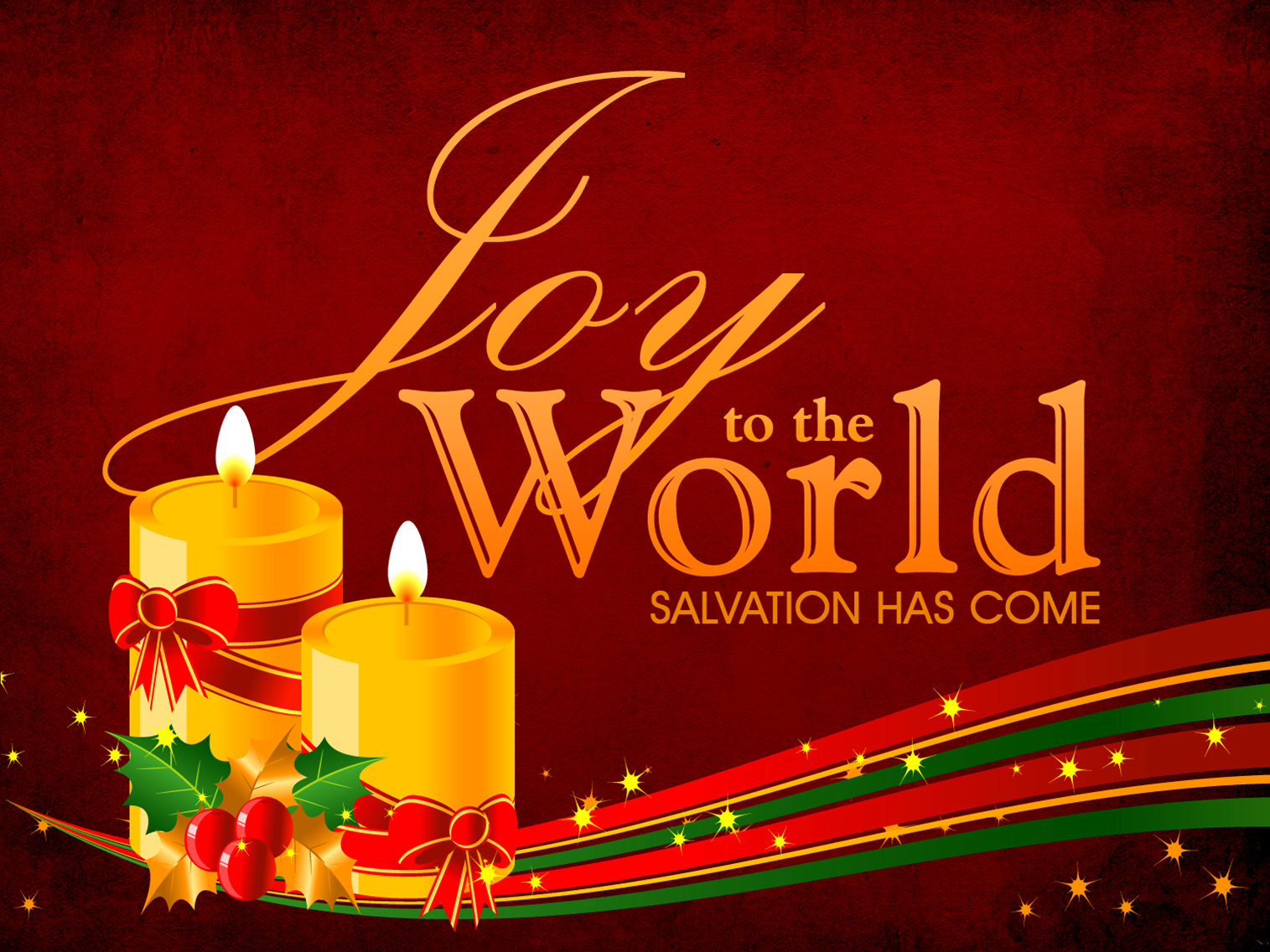 Midnight Mass Gospel (Luke 2:1-14):
'Caesar Augustus issued a decree for a census of the whole world to be taken. This census – the first – took place while Quirinius was governor of Syria, and everyone went to his own town to be registered. So Joseph set out from the town of Nazareth in Galilee and travelled up to Judaea, to the town of David called Bethlehem, since he was of David's House and line, in order to be registered together with Mary, his betrothed, who was with child. While they were there the time came for her to have her child, and she gave birth to a son, her first born. She wrapped him in swaddling clothes, and laid him in a manger because there was no room for them at the inn.
In the countryside close by there were shepherds who lived in the fields and took it in turns to watch their flocks during the night. The angel of the Lord appeared to them and the glory of the Lord shone round them. They were terrified, but the angel said, 'Do not be afraid. Listen, I bring you news of great joy, a joy to be shared by the whole people. Today in the town of David a saviour has been born to you; he is Christ the Lord. And here is a sign for you: you will find a baby wrapped in swaddling clothes and lying in a manger.' And suddenly with the angel there was a great throng of the heavenly host, praising God and singing:
'Glory to God in the highest heaven,
and peace to men who enjoy his favour.''
As humans we often find it difficult to accept a very simple message.  We naturally want to dig deeper to not only figure out the answer but also figure out why the answer is what it is!  We have a longing for knowledge and that is not a bad thing.  But sometimes just discovering the simple answer is all we need. 
At Christmas we celebrate the birth of Christ.  It is God incarnate, God made man.  It is the time when God became man to save the world.  An event that would change the world forever.  So, to suggest we simplify the meaning of such a significant event seems a bit harsh. 
But simplify it we will!  Because Christmas can be wrapped up in one word that encapsulates everything that this earth shattering event means for us.  That word?  Joy. 
It is joy that God wanted to bring to the world when He came to earth as a tiny baby, born of Mary.  What is the one thing every parent wants for their child?  It is happiness.  They want their child to experience joy throughout their whole life.  And this parental wish can be stretched right back through time and through all parents to the Father of Creation. 
God wants His children to be happy!  He wants us to be full of joy!  This is why He came to us.  He came to save us from sin so that we could live a life of perfect joy and ultimately unite with Him in Heaven at the end of time. 
This Christmas, think simply about what this event truly means for us.  Think joyful thoughts, say joyful words, do joyful things.  Your Father wants you to be happy.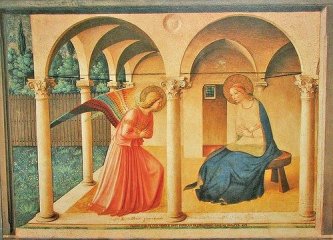 This Sunday's Gospel Acclamation:
'I am the handmaid of the Lord:
let what you have said be done to me.'
Mary's yes, or fiat as it is commonly referred to, is the ultimate act of faith in God's divine plan.  It is a simple and humble acceptance of the Father's will over and above Mary's own dreams and aspirations. 
Mary's fiat is the complete sacrifice of the self in favour of the interests of another.  It is, in that sense, very much like marriage.  Marriage, as a Sacrament, is the complete giving of oneself to another in love.  Love, in this sense, is a sacrifice and we should always guard against reducing it to a mere emotion as is often the case in today's world.  Love is wanting the very best for your spouse and this, of course, should be reciprocal, so that at all times each spouse is striving for the very best for the other and each lives in the security of an endless cycle of sacrifical love.  
Mary, in saying yes to God, not only shows us how to be completely obedient to whatever God wants for us.  Mary, in saying yes, also shows us how to love.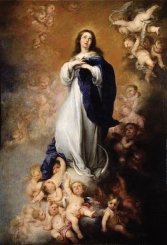 Catholic Answers Director of Apologetics and Evangelisation Tim Staples takes a fascinating look at the beautiful teaching that Mary was conceived without sin and considers the various links between the Old and New Testament with respect to our Blessed Mother.
/