Shopping Cart
Your Cart is Empty
There was an error with PayPal
Click here to try again
Thank you for your business!
You should be receiving an order confirmation from Paypal shortly.
Exit Shopping Cart
Calling Scotland's 841,000 Catholics to unite as one voice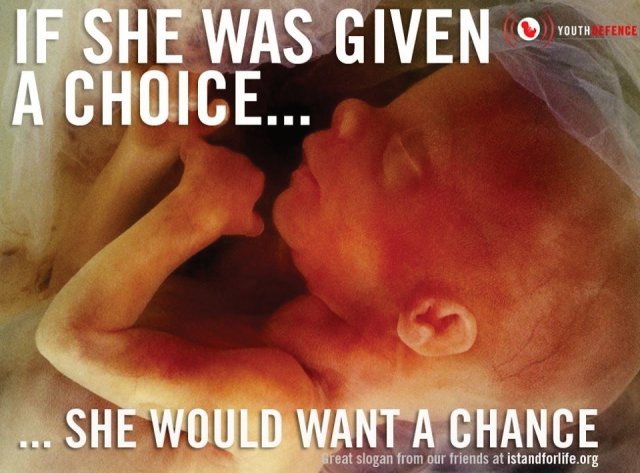 The campaign aims to tackle proposals to extend the abortion time limit
A group of organisations has launched a campaign aimed at countering an increasing public call to make abortion more widely available in Scotland.  The campaign, led by SPUC Scotland and supported by other groups including the Catholic Church and the Muslim Council of Scotland, comes just weeks after the decision of the Westminster Government to devolve the law relating to abortion to the Scottish Parliament.
The campaign, titled 'Don't Stop a Beating Heart', argues that abortion should not be made more widely available than the current 24-week time limit, countering the argument that the time limit should be extended.  Indeed, many of those involved in the campaign argue that abortion should not be available at all, a position we at Scots Catholic wholeheartedly agree with.
This is a bold and important move by those involved in the pro-life movement in Scotland.  But in order to really succeed it will need the buy-in of all of us who support the right to life of the unborn.  We can't just do the easy thing and leave others to 'get on with it'.  We all have a part to play in defending the rights of the most innocent and vulnerable human beings.  We all have a part to play in this campaign.
Archbishop of Glasgow and President of the Bishops Conference of Scotland Philip Tartaglia confirmed his support for the campaign, saying, "I wholeheartedly support the aims of the Don't Stop a Beating Heart campaign to defend and protect unborn human life and to call legislators not to further extend abortion time limits."
SPUC Scotland's Chief Executive John Deighan is the campaign's coordinator and he explained why the campaign is needed, saying: "The rights of the unborn child are facing new threats with the impending devolution of powers to the Scottish Parliament from Westminster.  Already, well in advance of the transfer of legislative authority, we are hearing a clamour for further extension of the existing excessively liberal law. This could see abortion legalised from the existing 24-week limit, in most cases, up until the point of birth.  In response to these deeply disconcerting demands, pro-life supporters from different backgrounds, people of faith and none, in addition to concerned organisations and individuals have decided that we must stand together in the face of this onslaught."
It is sad enough that around 8 million little girls and boys have been lost to abortion since it was legalised in the UK in 1967.  And to think that the abortion legislation was introduced with the aim of restricting the availability of abortions and to make the procedure safer.  Sadly this has not been the case, and the abortion procedure is now vigorously abused in the western world, to the point that fetal baby parts are being sold for profit (as has been the case in the United States with the Planned Parenthood scandal) and an astonishing 90% of babies with Down's Syndrome are aborted in the UK simply because they have the condition. 
While the Planned Parenthood example above is (hopefully) rare, there is no denying a very unfortunate callous and laissez faire attitude has developed in western society when it comes to the subject of abortion.  Those who are in favour of legalising the abortion procedure are increasingly ignoring the scientific evidence that a live human being exists from the point of conception, preferring to wrap everything up as the simple choice of the mother.  There are those who are not in favour of abortion but who think that it is none of their business to interfere with a mother's choice or are too frightened to raise the issue socially, preferring to keep their opinion to themselves.
All of this has added to an all too relaxed view on abortion in our society and a lack of realisation as to what the abortion procedure really entails.  If little children outside the womb were being killed because they were a financial burden or were a 'mistake' their killers would be processed through the criminal justice system.  Why then are those in the womb treated differently?
This campaign is an excellent opportunity for us to rise up in support of the life of the unborn child.  While we don't want abortion at all, putting a stop to any proposed extension of the time limit would be a victory and a step in the right direction.  It could lead to bigger things.  It could lead to millions of lives being saved. 
If you choose to support one thing in 2016, please choose to support the right to life of these little ones.  We were once like them, all cosy and tucked up inside our mother's womb.  It should be the safest place in the world for a baby, just like it was for each and every one of us.  The heart of an unborn child is too precious to be stopped. 
Please support this campaign.  Don't stop the beating of an innocent heart. 
For more details and to become involved please contact SPUC Scotland on 0141 221 2094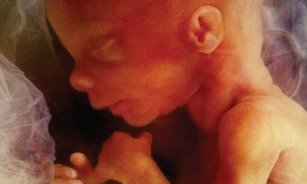 Why should we be afraid to speak up for this little one?
It was no surprise to see US President Barack Obama hogging the headlines yesterday in order to make his big pitch for a greener United States. This was, after all, the day on which the true evil of his great friend Planned Parenthood was debated in the Senate.
It was extremely sad, but at the same time fascinating, to watch the heated exchanges around the sale of baby body parts and the wider issue of abortion so passionately debated at this level for around three and a half hours.  The Republican side very much in favour of defunding Planned Parenthood; the Democrats preferring to retain the existing arrangement.  It made me a tad jealous when I think of the lack of passionate debate on the matter here in the UK.  While I firmly believe there are a number of pro-life politicians here in the UK, they appear too unwilling to stick their head above the parapet and speak up for the unborn.  Our country has become so secularised and so entrenched in a misplaced and misguided view of so called 'equality' that people are afraid to say even the slightest thing out of turn.  Not so in the US.  Their elected members are quite comfortable expressing their pro-life views and the views of the people they represent, even if it means speaking out against abortion in no-nonsense terms. 
Last year I wrote to former Scottish Labour leader Jim Murphy to express my deep disappointment at his claim to be a man of the Catholic faith yet also a man who believes in a woman's right to have an abortion.  The two don't go.  You cannot square being true to the ways of Jesus Christ and his Church at the same time as agreeing that another person should be entitled to make the decision that an unborn child should die.  Mr Murphy never responded to my letter.  But then, is this a surprise?  Of course it isn't.  Mr Murphy is just like so many others.  He simply doesn't have the guts to stand up for what is right. 
We have been fooled into thinking that it is not appropriate to tell people that we believe that human life begins from the moment of conception and that we believe all human life, including the unborn, should be protected.  We have also been fooled into thinking that being pro-life is simply a far right, conservative religious stance and is, therefore, of little worth to society at large. But this simply is not true. Consider the growing number of secular and atheist pro-life groups appearing on Twitter and Facebook. Indeed the entire pro-life case can be argued to great effect without any reference whatsoever to religion (consider Trent Horn's book Persuasive Pro-Life for proof of this).  So, should we be afraid to be open about our pro-life views?  Certainly not!  Consider this….is it really weird and unreasonable to hold the view that we believe all human life is deserving of the same protection, no matter how big or small that human life may be?  That is the basic argument we are putting forward.  Isn't it an incredibly reasonable proposition?
Yes, it would be fair to say that there are various ancillary arguments around the abortion debate such as an individual's right to choose and the consequences of bringing children into social deprivation, but the end game is always the same.  It boils down to 'what is the unborn'?  If the unborn is a human being then society is obliged to protect it as much as it protects born people.  If it isn't a human being (and presumably just a blob of tissue) then aborting it is no more serious than cutting off a toenail.  As Greg Koukl once wrote: "If the unborn is not a human person, no justification for abortion is necessary.  However, if the unborn is a human person, no justification for abortion is adequate."
In trying to figure out the answer to the question 'what is the unborn?' consider Steve Wagner's '10 second pro-life apologist' argument: if it's growing, isn't it alive?  If it has human parents, isn't it human?  And human beings like you and me are valuable, aren't we?.  It's very simple, but it does make a very important point.
Perhaps it's time for all of us, politicians included, to really think about the unborn and what they really are.  If they are human beings then surely we all have an obligation to protect them from day one and to stand up for them and their most fundamental right to life.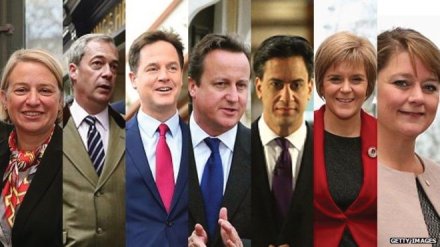 These people need our love and prayers too
It's not often you hear people standing up for politicians but that is precisely what I am about to do!  As the dust settles on last week's UK General Election the usual lampooning of political figures and parties has started up once again as we embark on another five year cycle of ridicule and abuse in the direction of those elected to lead our country.
As Christians our call is simple: to love one another and to keep God's Commandments.  Indeed, this was the call at Mass last Sunday for those blessed enough to be there to hear the Word of God. 
So, in light of this calling, is it okay to ridicule our politicians?  Is it okay to speak ill of them and to make fun of them?  Is it okay to abuse them?  The answer is quite simply no.  Of course it isn't okay to ridicule politicians; to speak ill of them; or abuse them.  We are called to love them!  God expects us to love our political leaders just as much as we love our own families. That's what brotherly and sisterly love 'God-style' is all about!  There are no exceptions. 
Yet this does not mean we cannot question our politicians and call them to account.  That is all part of the democratic process and indeed we, as Catholics, are expected to participate in that process in order to ensure God's Commandments are upheld in our country.  But we must be careful not to cross the line into the territory of abusing our politicians.  We shouldn't even be gossiping about them (remember Pope Francis' call to refrain from gossiping applies to all God's children, even those in political office).
So as we embark on this latest cycle of government with those newly elected and those elected to serve another term, let us pray hard for our political representatives, that they will serve the people of the United Kingdom with love, mercy, and compassion; and with justice at the heart of their policies.  They have a very difficult job and that job is made all the more difficult by a media constantly trying to undermine them and make mischief from their every move. Let us pray that our politicians will not be swayed by the traps set for them by the evil one and let us hope that moved by the Holy Spirit they will appreciate the importance of God's Commandments and that they will draw inspiration from the loving example of Jesus Christ as they lead our country.
Please read the following text from John Deighan of the Catholic Parliamentary Office and please click the links to contact a House of Lords peer and also add your name to the petition. 
This proposed new legislation, along with abortion and euthanasia, will mean the eradication of disabled people from our society.  Such a process is completely wrong and is inequality at its evil best.
Here is what John Deighan has to say:
The promotion of three-parent embryos has been based on compassion for victims of genetic disorders. It involves creating embryos from the DNA of two women and one man.  Some women have defective mitochondrial in their cells and this is replaced by the healthy mitochondrial of another woman.  Efforts to overcome illness are obviously a crucial feature of a decent society but the genetic manipulation that is now proposed will not cure anyone.  It will instead be aimed at ensuring that disabled people are eradicated from society. 
Creating quality assurance procedures for manufacturing human embryos is a dangerous attack on the inherent dignity of human life.  It also involves making changes to human DNA which will be passed down through the generations even though the full implications of the changes are not understood. 
Countries around the world outlaw such genetic manipulation and international human rights laws prohibit it.  However Members of Parliament are defying these concerns and have approved the Human Fertilisation and Embryology (Mitochondrial Donation) Regulations 2015 which permit the procedure.  The House of Lords will now vote on the matter on 24 February 2015 and they have the opportunity to overturn the decision. 
You can help by contacting a member of the House of Lords (you can write to as many peers as you like!). This can be done easily at this link: 
www.stopgm3parentbabies.com
If you want to read a recent Scots Catholic article on Three Parent Babies,
click here
.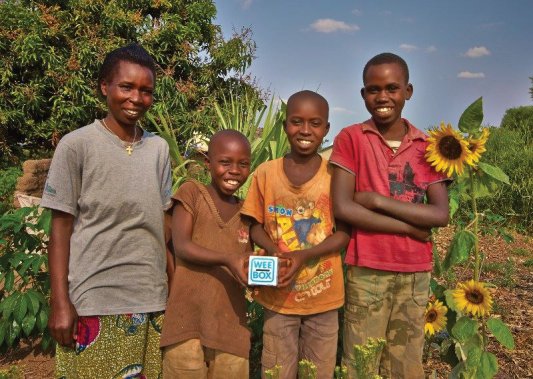 Picture: sciaf.org.uk
It's almost time for the SCIAF Wee Box to make its annual appearance in our local parishes and this year is going to be a bumper year for the charity, as it celebrates its 50th anniversary.
This year the UK Government will double all proceeds to SCIAF, ensuring the charity will be able to help even more people affected by poverty.  It is a gesture which should not be understated and it is an opportunity which should not be missed! 
Please remember to pick up your SCIAF Wee Box this year and keep it in your home.  You may even want to consider taking one to your workplace to raise money.  It's all going to a good cause and it's all going to be doubled!  And remember, if you can't get to a local Catholic parish, you can simply click the link at the bottom of this article to donate online.
SCIAF is the official aid and international development charity of the Catholic Church in Scotland.  In 2012 it spent an incredible £2.9 million on development programmes in countries across Africa, Latin America and Asia.  It provides clean water to millions of people and provides care for families living with AIDS and HIV. 
Click this link to visit SCIAF's website and find out more about the great things they do with the money you donate:
http://www.sciaf.org.uk/
Westminster has today voted to allow for three parent babies in the UK.  The vote, in the House of Commons, was by a majority of 382 to 182.
The matter will now go to the House of Lords where it will be further debated.
Keep praying that all life will be protected, including the most vulnerable in society.  It is the most vulnerable who appear to be at greatest risk, and who are being pushed further and further into the margins of society.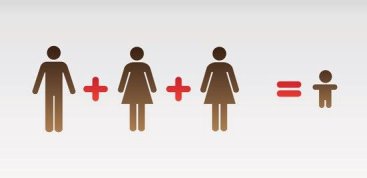 Later today, the UK Parliament will vote on whether to introduce laws to allow the creation of 'three parent babies'.  It is a move that must be resisted for a number of reasons and it is sincerely hoped that MP's will vote overwhelmingly against allowing the procedure.
While proponents argue that it will help root out certain conditions, including some disabilities, we should not be fooled into thinking this is a simple exercise in making the human race better.
Science is going into the unknown and we can in no way be certain of the consequences.  Further, there are weighty ethical arguments against such a procedure which many people have failed to consider.
Think about disabled people.  We are going down a road which may mean nobody is born with a disability.  Is this because we think there is something wrong with disabled people and that they have less value than others?  If we are going to eradicate disabled people through this procedure then the only logical explanation for allowing it is because those who are disabled are somehow of inferior value.  That, for me, simply is not right.
Our governments in the UK and Scotland are taking us down a dangerous road to what they perceive to be 'human perfection'.  Abortion already allows unwanted babies to be rooted out of society.  Assisted suicide, which is currently under consideration in Scotland, will allow for the rooting out of people with disabilities and serious ill health; people who supposedly have little to offer society.  Three parent babies is just the next step in that rooting out of the seemingly 'imperfect' among us.
I don't know about you, but I believe every single human being brought into existence has value.  And that's not necessarily anything to do with being religious.  Basic human perception should lead us to appreciate the value of every single human life.  This, for me, is what equality is all about.  After all, if we don't have equality in terms of the value of life, we simply cannot have equality.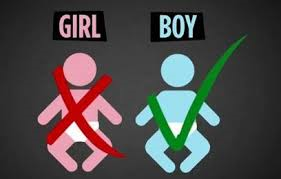 An amendment to the Serious Crime Bill has been tabled which will make sex-selective abortion illegal in the UK.  Please click the link, below, to email your MP urging them to support the amendment (it's a pre-filled form and is very simple to do and literally takes seconds!).
While we will continue to pray and fight for an end to all abortions, we must ensure that abortion in our country isn't taken to the next level whereby a child is killed in the womb simply because of their gender.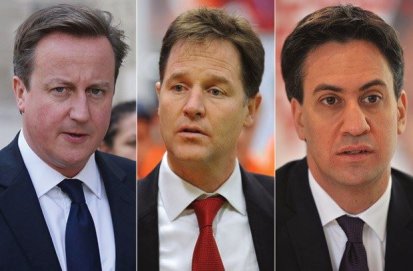 Prime Minister David Cameron, Deputy Prime Minister Nick Clegg and Labour leader Ed Miliband have spoken about the centrality of Christ and the importance of Christian values in the UK in their Christmas messages.
In a continuing theme of celebrating the UK's Christianity, David Cameron said that, "Among the joyous celebrations we will reflect on those very Christian values of giving, sharing and taking care of others."
He continued: "This Christmas I think we can be very proud as a country at how we honour these values through helping those in need at home and around the world.
"So this Christmas, as we celebrate the birth of Christ with friends, families and neighbours, let us think about those in need at home and overseas, and of those extraordinary professionals and volunteers who help them."
Ed Miliband, despite not believing in God, continued with the Christian theme, focusing on a truce by soldiers one hundred years ago on the Western front saying, "In the midst of a tragic conflict the generosity, hope and sense of human solidarity that is characteristic of the Christian faith and culture came to the fore. What an extraordinary and unexpected event.
"We need the same sense of compassion in the face of the suffering and hatred that afflicts parts of our world. I am proud that the Labour movement has such deep roots in the Christian tradition of social activism and solidarity in the United Kingdom."
Liberal Democrat leader Nick Clegg, who has admitted that he is not an "active believer", said that at the very heart of Christmas is "the birth of Jesus Christ, a time of joy and celebration for Christians around the world".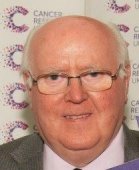 The MP for Coatbridge and Chryston Tom Clarke has vowed to 'fight as hard as he can' for better protections for freedom of conscience when Parliament reconvenes in the New Year.
Mr Clarke says he will be calling 'on the coalition government to clarify the interpretation of peoples legal and human rights' in the wake of the Glasgow midwives case where two midwives were told that they could not conscientiously object to the supervision of abortions.
Mr Clarke also said: "I cannot accept that even given recent attempts to introduce secularism where it was never meant to be that we are seeking to impose upon individuals an instruction to carry out actions that are in terrible conflict with their conscience and their long held convictions."
/