Shopping Cart
Your Cart is Empty
There was an error with PayPal
Click here to try again
Thank you for your business!
You should be receiving an order confirmation from Paypal shortly.
Exit Shopping Cart
Calling Scotland's 841,000 Catholics to unite as one voice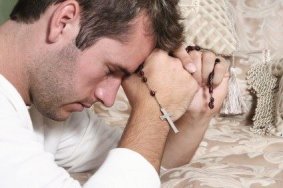 Guys: don't be afraid to pick up your Rosary beads
In our mixed up world of today we are frightfully obsessed with pitting men against women and women against men. For some strange reason the idea of men and women teaming up and complimenting each other has been lost in a society obsessed with competing with one another and forgetting our most basic call to love.
The Catholic Church is a great believer in the complimentary of the sexes and the need for man and woman to come together as one flesh. And why wouldn't it be? The whole of humanity hinges on it after all!
First we had Paul VI and his encyclical Humanae Vitae, then we had John Paul II and his talks on Theology of the Body. And now we have Bishop Olmsted of Phoenix giving his view on the matter, as he focuses on challenging Catholic men to be real men for the woman in their life. Too many Catholic husbands forget their marital obligation and fall into the trap of thinking that they are more important than their wife. Listen up guys....you are not more important than your wife. She is far more important than you!
The temptations of the world are put there by the devil to lure men away from the commitment they have made to their wives. He desperately prowls around laying traps to seduce men and take their gaze and attention away from their beloved.  And if he succeeds he will not only have lured those men from their wives, he will also have lured them away from God. And that is his main aim.
The sexual act is at the very centre of God's plan for humanity. His first instruction to mankind was to "be fruitful and multiply". Why do you think sex has become so distorted? Because it's critical to God's divine plan and is thus the devil's favourite point of attack!
With this in mind the call of Bishop Olmsted is one that is most timely and it is a call that all men would do well to take on board. While it may be hard to believe, the future of our society depends so much on strong men, especially strong Christian men rooted in Christ.  The Bishop suggests all Catholic men do the following on a daily basis: pray, go to Mass (where possible), read the Bible, and examine your conscience before bed.  He also suggests that men go to Confession on a monthly basis. All of this coupled with an unconditional and dedicated commitment to our wives would put the evil one well and truly on the back-foot. There is nothing satan hates more than a committed Catholic man, dedicated to his wife and family, who has every intention of sticking to God's divine plan.
The priority of every Catholic husband must be to ensure his wife and children get to Heaven. Everything else must take second place.  And so, in the words of St Paul, let us "put on the armour of God [and] stand firm against the tactics of the devil." 

Ashley Madison proudly enourages people to 'have an affair'
Poor Ashley Madison. There they are just trying to make a few quid out of the adulterous behaviour of millions of people and some smart whiz kids come along to spoil the fun by releasing the details of millions of willing adulterers. 
"Some journalists have turned the focus of the criminal act against Ashley Madison inside out, attacking us instead of the hackers" the company says.
Cut the sob story guys. Do you really think you deserve the sympathy of joe public for being targeted in this way?  If you do perhaps we need to consider the countless families put at risk because of this online adultery platform you operate.  Do you stop to think of the little child innocently sleeping in their bed and cuddling their teddy while daddy is out having sex with someone other than their mummy?  Doesn't that bother you?  Doesn't it matter to you?
We as a society have a duty to roundly criticise the type of behaviour encouraged by Ashley Madison. It doesn't just cause 'issues' or 'difficulties' in families.  It completely destroys them.  It says that this husband, that wife, those children, they don't matter.  All that matters is me.  All that matters is what I want.
For Christians it is the complete opposite of Christ's teaching to love one another.  We simply cannot subscribe or condone the type of service Ashley Madison provides and the type of behaviour it so proudly encourages. Yet you don't need to be Christian to appreciate the horrible nature of Ashley Madison's business.  It's disgusting.  It makes you feel sick to the pit of your stomach that people could facilitate the cheating and lying, the deceit and dishonesty, and of course the complete disregard for the wellbeing of children.
The behaviour of the adulterers is disgusting enough, but to actually encourage it and make money from it is frankly incomprehensible.
Don't be fooled by Ashley Madison and their bleating about being the 'victim'.  Don't be taken in by many of the mainstream media outlets who have conveniently disregarded the adulterous behaviour encouraged by Ashley Madison only to focus on the actions of the hackers.  Ashley Madison and others involved in the facilitation of adultery are disgusting organisations.  They do not deserve sympathy.  At best they deserve our prayers, so that they may be open to seeing the damage they are doing to society.  The only victims in this scandal are those poor men and women at home alone while their other halves please themselves in the arms of a stranger. The only victims are the poor innocent children whose mummy or daddy couldn't care less for their wellbeing or the wellbeing of their family unit.
Shame on you Ashley Madison, you wretched excuse for a company.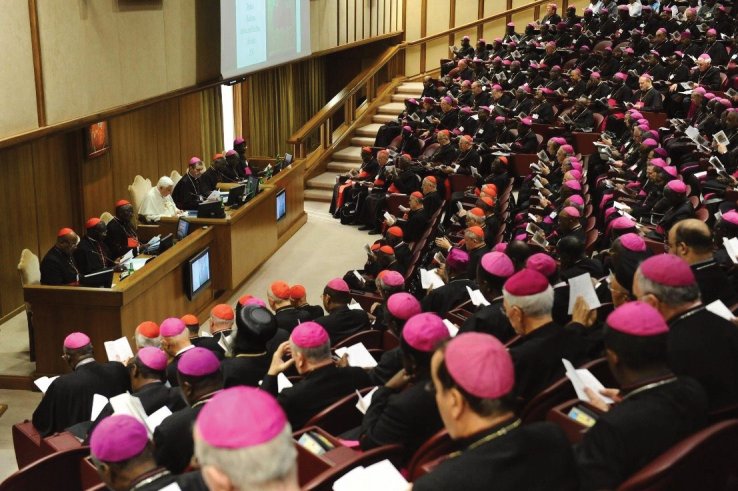 The TFP Student Action Group has set up a petition asking Pope Francis to reinforce Church teaching on marriage and the family at the upcoming Synod in Rome.
The petition has been started in response to some Bishops and also the mainstream media who are trying to force through change to fit with what society perceives as truth, as opposed to what Christ and his Church teaches as Truth.
Attacks on the family have been coming thick and fast over the last fifty or sixty years and this most basic yet most cherished aspect of life which has served us so well for so long is slowly being eroded to nothing.  Consider contraception, a moral evil which has perhaps served as the catalyst for so much evil that has followed since.  Consider abortion, where millions of innocent lives are destroyed every year across the world, all in the name of 'choice'.  And then there is the redefinition of marriage, a recent phenomenon where God's very own definition of marriage between one man and one woman has been torn up and thrown to the wind.  Add to that the ever increasing push to remove terms such as 'father' and 'mother' out of circulation and you have the most horrifying and testing time for the family unit since time began.
And what have we done about it?  What do we have to show for our efforts to stop these evils?  Pretty much nothing.  Nada.  1.2 billion Catholic people supposedly live on this earth and yet we struggle to uphold some of God's most basic truths, His most basic instructions. 
And the worst of it?  So many of our own brothers and sisters are defying God's Truth and supporting these concepts.  Contraception is seen as a necessity, abortion is seen as someone else's choice, and the redefinition of marriage just seems like the right thing to do. They say: 'to hell with what God and the Church might think, Jesus was a nice guy and he would want us to give the thumbs up to preventing procreation, to killing innocent babies and condoning sexual activity between people of the same sex.'   
Yes, Jesus would just love to see the ruination of the family unit; after all he didn't care a jot about his stepfather Joseph and his mother Mary!
No, Jesus is God.  And Jesus held firm to the Truth he himself gave to the world.  His manner of holding firm to the Truth is something we can and should take note of; full of love, compassion and kindness.  But also firm and determined.  Firm in the Truth he came to earth to reveal to us and which he subsequently entrusted to his Church, and determined to never let the devil have his way by destroying that Truth.
Brothers and sisters, please consider joining hundreds of thousands of Catholics who, like Jesus, are determined to hold firm to the Truth.  Will you be strong in your faith and reject any notion of allowing evil to creep into our society?  Are you prepared to let nothing stand in the way of you being true to God, just as the saints did? 
Let us rise determinedly as one body in Christ to protect his Truth and to allow the family to flourish.  Mother, father, brother, sister; this is God's divine plan.  
Please join a growing list of religious and civil leaders by signing the petition and let's encourage the Holy Father and the Bishops to remain faithful to God and His Church.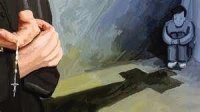 The Catholic Church in Scotland is committed to ending abuse
The vast majority of people have welcomed the publication of the McLellan Commission Report into abuse within the Catholic Church in Scotland.  The vast majority of people have similarly welcomed the Church's unequivocal apology for its own failings with respect to abuse.  However, I have been dismayed to see that a small minority do not share this view.

The Church, having itself requested this independent Commission be set up, wants to right the wrongs of the past as best it can.  And it wants to help those who suffered immeasurable pain to find some kind of comfort and healing. The establishment of the Commission and the Church's unconditional acceptance of its findings and recommendations is solid evidence that the Church wants to make sure this never happens again.  Archbishop Philip Tartaglia's apology was simple, yet profoundly deep.  He said: "We are sorry.  We ask forgiveness." 
Yet there are some who just can't bring themselves to accept the positive aspects of the Commission, its report, and the Church's apology.  And you know who you are.  You simply want the agony to continue and the pain to linger longer so that your petty beef with the Catholic Church may roll on. What sport for you if the Church gets things right? What sport for you in a humble apology by the hierarchy of the Church? Would you really rather this apology was not offered? Of course you would!
The people who really matter in all of this are the abuse survivors, their families and the countless children and vulnerable people who presently and in the future put their trust in the Catholic Church.  Unless you are a victim of these crimes then we don't need your unhelpful, bigoted opinions in response to this report. Keep them to yourself and let those who want to make this work get on with the task. 
Your sad, pathetic, intolerant views of yester-year aren't welcome in what most of us hope will be a new, and safer time for all children and vulnerable people in and around the Catholic Church.  You are so narrow minded you can't even tolerate an apology! How intolerant does that make you? For you, the Church is damned if it does and damned if it doesn't. 
The problem for too many of these people and the groups they are often part of is that they simply want the Church to cease to exist. Nothing but death for the Church will do. So they use any negative situation to achieve that aim, including abuse.   
Will not one of these detractors have the guts to suggest that we give the Church a chance by accepting this apology and see how the Church deals with abuse survivors and responds to abuse allegations in future?  I seriously doubt it.  And that tells you all you need to know about them.  They seek tolerance for themselves and their own causes, but their tolerance could not possibly stretch to the Catholic Church, even when it is trying to do the right thing. 
I'm sad and disappointed to be part of a Church that has did wrong to the most vulnerable in our society. I'm disgusted that some individuals, fellow Catholics, felt the need to commit heinous crimes on the little ones. But I have some hope that the Church, having asked an independent commission to look at abuse within its own walls, has recognised its failings and has, as a consequence, made a humble apology. Yes, it may not be enough for abuse survivors, but that is something only they can decide. The rest of us looking on are not entitled to make the call on whether the Church's actions in the coming weeks, months and years will be enough. Only the survivors matter; those people who have suffered real physical and mental pain because of these despicable and incomprehensible actions. 
But, for now, there is hope that things will get better.  There is hope that everything possible will be done to make sure these crimes are never repeated.  We are all moving on. If anyone wishes to remain stuck in the dark ages spewing forth unhelpful bile for their own sick minds, then do so. But those of us who want to create a safer environment for the vulnerable will be a world away from you.  Beth Smith, Director of WithScotland said to the Commission that "The Church seems to be on the backfoot.  But it could be a leader and a pioneer in this field", showing the way to repentance and healing in a world where abuse of the most vulnerable is no longer uncommon.  I agree.  This is an opportunity for the Catholic Church to try and right its own wrongs and lead others to do the same. 
One abuse survivor said that 'it was not the place of survivors to come to the Church', but instead 'it is the place of the Shepherd to look for the lost sheep'. The Church in Scotland has picked up her staff, she must now go forth and find her sheep and bring them home, and that is precisely what she intends to do, armed with a humble apology for the wrongs of the past.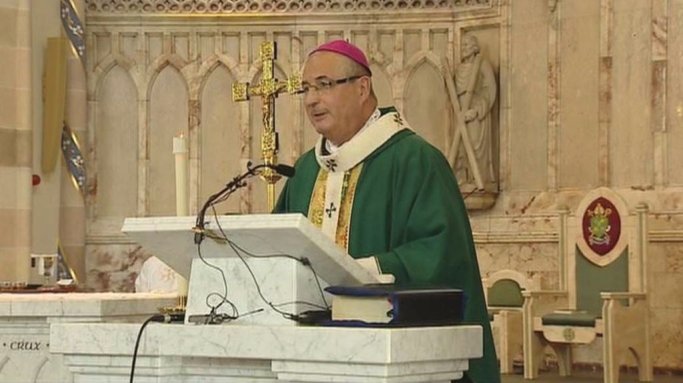 The Catholic Church in Scotland has made a profound apology to victims of abuse saying "We say sorry.  We ask forgiveness."
The apology coincides with the anticipated independent McLellan Commission Report into abuse in the Catholic Church in Scotland, a report which has today received widespread support from Church hierarchy who have committed to accepting its recommendations in full.
At Mass in St Andrew's Cathedral in Glasgow, Archbishop Philip Tartaglia formally responded to the contents of the report on behalf of the Bishops of Scotland.  He said: "As the president of the Bishops' Conference, and on behalf of all the bishops of Scotland, I want to offer a profound apology to all those who have been harmed and who have suffered in any way as a result of actions by anyone within the Catholic Church.
"Child abuse is a horrific crime. That this abuse should have been carried out within the church, and by priests and religious, takes that abuse to another level.
"Such actions are inexcusable and intolerable. The harm the perpetrators of abuse have caused is first and foremost to their victims, but it extends far beyond them, to their families and friends, as well as to the church and wider society."
He then told victims that the Bishops of Scotland were shamed and pained at their sufferings and again apologised, saying: "We say sorry. We ask forgiveness.
"We apologise to those who have found the church's response slow, unsympathetic or uncaring and reach out to them as we take up the recommendations of the McLellan Commission."
The report, a ninety nine page document, sets out a number of critical proposals, including: support for survivors of abuse to be a priority; a consistent approach to safeguarding across the whole Church; regular high quality training for those in the Church involved in safeguarding; and the Church to set out a theology of safeguarding.  The Bishops have accepted all recommendations set out in the report and will set to work on implementing these in the days ahead as well as ensuring that the positive steps already made with respect to safeguarding are maintained.
The report remarks that the Catholic Church worldwide has acknowledged the evil of abuse  within it and has promised to give primacy to the needs of those who have been abused.  In Scotland, all Bishops, priests and safeguarding advisers involved in providing evidence to the commission agreed that a culture of secrecy had been a very significant part of the response of the Church to allegations of abuse. They all vowed to ensure that this will not happen again in future.
Monsignor Oliver, who accompanied the Bishops of Scotland at their gathering in Salamanca in January stated that: "We did not listen to victims and underestimated the extent of the problem; we missed red flags and warning signs; we were conned by many offenders; and, believed often with professional advice that some offenders could be returned to ministry."
ArchbishopTartaglia's desire to rid the Church of such evil can be summed up in these words of his: "As the reality of the abuse of minors and vulnerable adults has been more and more uncovered in society and in the Church, and as safeguarding has become more embedded in the mindset and action of Catholic communities, tendencies to deny, make excuses, protect or cover up, while not yet eradicated, are gradually being seen as indefensible and will eventually be defeated."
The report highlights a 'striking improvement' in recent years in regard to the training of priests on safeguarding and there were favourable comments on the commitment of Church volunteers to ensure good practice when it comes to safeguarding.
There is no doubt that the words of Pope Francis when he said "There is no place in the Church's ministry for those who commit these abuses" are now being actioned in Scotland.  There is now a clear commitment to ensure that all allegations of abuse are dealt with properly and with a focus on the victim, rather than attempting to sweep the matter under the carpet or lay the blame elsewhere.
Beth Smith, Director of WithScotland, commented that: "The Church seems to be on the backfoot.  But it could be a leader and a pioneer in this field."  I agree.  This is an opportunity for the Church to lead the way in righting the wrongs of the past.  The pain and suffering of those victims of abuse will never go away completely and a lot of that is down to failures on the part of the Church.  But the Church now has an opportunity to do something for those people; not only does it have the opportunity to apologise and to meet them face to face, it has an opportunity to make damn sure it never, ever happens again.
A key element of the report is an Implementation Plan and this is expected to be published within the next three months, outlining how the Church is going to set about achieving the recommendations contained in the report. The eight key recommendations are as follows:
1. Support for the survivors of abuse must be an absolute priority for the Catholic Church in Scotland in the field of safeguarding. The Bishops' Conference of Scotland should make a public apology to all survivors of abuse within the Church.
 
2. The "Awareness and Safety" manual should be completely revised or rewritten.
 
3. There must be some external scrutiny and independence in the safeguarding policies and practices of the Catholic Church in Scotland.
 
4. Effectiveness and improvement must be measured at every level of safeguarding in the Church.
 
5. A consistent approach to safeguarding is essential: consistent across different parts of Scotland and consistent across different parts of the Church.
 
6. Justice must be done, and justice must be seen to be done, for those who have been abused and for those against whom allegations of abuse are made.

7. The priority of undertaking regular high-quality training and continuous professional development in safeguarding must be understood and accepted by all those involved in safeguarding at every level.
 
8. The Catholic Church in Scotland must set out a theology of safeguarding which is coherent and compelling, reflecting on Jesus' self-identification with children when he said "those who welcome the little ones welcome me."
We pray for all victims of abuse across the world that the Lord will bring comfort and healing to them.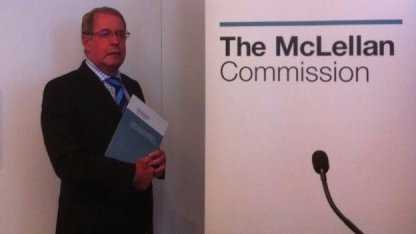 The first details of subscribers to the adultery website Ashley Madison have been released following a successful hacking of the website at the weekend.  The hackers, referred to as the Impact Team, claim to have obtained details of all 37million members of the site and have threatened to release more members' details, including their so called 'fantasies'.
Some have claimed the reason for the hacking is to do with a claim by Ashley Madison that members' details will be permanently deleted if they pay a $19 fee.  The hackers apparently claim that this is not the case and that details are not permanently deleted, hence the attack and the Impact Team's desire to shut down the site.  But, whatever the reason for the hack, it is incredibly sad to hear that there are at least 37million willing adulterers out there in the western world.  Of course this is only a small portion of the total number of people inclined to infidelity in our world, but it is a huge number, and it shows the lengths people will go to look after their own self-interests and make sure it is kept secret from their nearest and dearest.
What has the world come to when we have a legitimate website claiming that 'life is too short, have an affair'?  What has the world come to with legitimate TV adverts advertising and encouraging adultery, such as the one containing photographs of a newlywed couple enjoying their wedding day only for little captions to appear on screen suggesting that the bride is about to sleep with her new husband's best friend?  This is the world of Ashley Madison.  This is our world.
Western society is often praised for being a pillar of democracy, freedom and tolerance.  Yet it is a society that believes in the right to kill the most vulnerable; a society that believes in greed at the expense of the poorest; and now, a society that believes in the right to adultery.  But hey, why not?  This is the new relativist world, right?  This is a world where 'live and let live' and 'who am I to judge' are phrases which are endlessly spewed out to prove our tolerance in this great new free and easy society.  The age of objective morality has passed.  That was then, this is now.  We don't need objective morality anymore.  We don't need to be told that 'thou shall not kill', 'thou shall not commit adultery' and so on.  That's the kind of stuff that belongs to the dark ages, to the religious people.  Our society is free from all that and we can do what we want. 
Well I say to hell with this new, free, tolerant society based on relativism.  Relativism is a dirty, selfish, thoughtless scam which destroys society and destroys lives.  We don't deserve it.  We, as human beings, deserve better than this.  We deserve a moral code which protects people from untimely death.  We deserve a moral code which looks after the poorest and encourages people to look after the needy.  We deserve a moral code which says adultery is wrong.
There are 37million lost souls out there seeking the fulfilment of some misguided fantasy and what are we doing about it?  Are we sitting on our hands doing nothing?  Have we really bought into this society of 'live and let live' so that we simply say nothing and let others get on with whatever they want to get on with?  Why?  What use is that to our world?  Our world needs witnesses to a true moral code; a code that stands the test of time and which encourages love, honesty and integrity between all people.  So let's get out there and be witnesses to this beautiful truth!  Let's speak out against the scandalous business of the likes of Ashley Madison and their profiting from infidelity.  Let's speak the truth about the wrong of adultery.  And let's speak openly about the genuine alternative to this disgusting behaviour; an alternative which encourages people to be open with each other and to help one another resolve difficulties in relationships. 
Relativism is not the answer.  All it does is encourage people to go and do their own thing, to be selfish and not give a second thought to those closest to them; their wife, husband, kids.  Relativism encourages a quick fix, a lustful encounter, a lie.  It reduces love to a simple feeling or emotion, removing any concept of self-giving and sacrifice.  That's why businesses like Ashley Madison make so much money. It encourages people to be selfish, to reject any notion of an objective moral code and to please themselves how they want, when they want.
And very often this catches up with people.  Indeed, 37million people are very much in panic mode right now as they wonder whether their details will ever be released, uncovering their deceit and infidelity.  And it's all because they bought into relativism.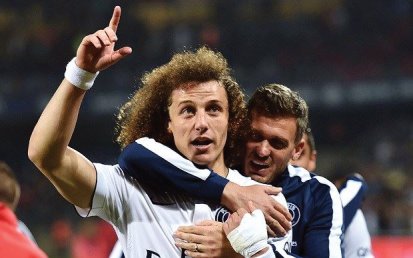 Paris St Germain and Brazil player David Luiz, aged 28, has gone against the popular tide and vowed to remain a virgin until he marries his girlfriend Sara Madeira.
The former Chelsea defender was recently baptized into a Pentecostal congregation and, similar to his Brazilian countryman Kaka, has decided to go public about the value of abstaining from sex until marriage.
Such witness to the value of marriage and indeed the sexual encounter is so vital in this world where sex is to be obtained at any cost, even when it means sacrificing the lives of innocent children.
Well done David for your powerful and courageous witness.
And while this is generally regarded as a bad thing, there are some people who think it is okay for children to be increasingly sexualised at a young age.  But let's be clear, it is one thing for a child of reason to know the beauty of the human body; it is another thing entirely for them to see that body being abused. 
Pornography is an increasing problem in our society.  It is abuse of the human form and a danger to our children and we are exposed to it on so many fronts; on television, in the movies, in magazines, on the internet, and on social media sites like Facebook and Twitter.  They are all forums on which pornography is given a platform for the benefit of those willing to entertain it. 
Pornography is also destroying families with a reported 56% of divorce cases in the United States involving one party having "an obsessive interest in pornographic websites".
It is a real problem and we need to do more to help people who find themselves caught in the downward spiral of pornographic addiction, and this includes children.  As parents it is hard to monitor your kids' every move but what we can do is get back to basics.  We should never shy away from the beauty of the human form.  It is God's creation and it is truly stunning!  We should love our bodies.  But we must also respect our body and I think that this is the key message that is being lost.  Too many people no longer respect their physical self anymore and are prepared to go to any lengths to abuse their body for a momentary high.  They are even prepared to abuse the bodies of others.
Many people criticise the Catholic Church for outdated views.  But there can be no doubt that the disintegration of the human person and the family, as predicted around 50 years ago by Pope Paul VI, is unfolding before our very eyes.  People are now seen as commodities; objects of pleasure for the gratification of self and of others.  There is no respect for one another any more.  But then is this a surprise in a world of widespread contraception, abortion, and euthanasia? 
The sexual act is cherished by the Catholic Church for being an act of unconditional love from one to another. It is the complete giving and sacrificing of one's self for the other coupled with an openness to new life.  It is simple and it is beautiful.  There is no selfishness.  There is no hidden agenda.  There is no desire to abuse the other.  It is pure love.  It is pure sacrifice.
As we consider how to tackle the increased incidence of pornography among the young of our society, we would do well to look at ourselves and see what kind of example we are setting.  Are we letting ourselves be fooled by secular liberal and relativist values where anything goes and its up to the individual to decide what they want to do with their own body?  Do we continue subscribing to this view and watch the family decline even further into the gutter?  Or do we get back to basics and see the human body for what it really is, a thing of real and true beauty and deserving of protection?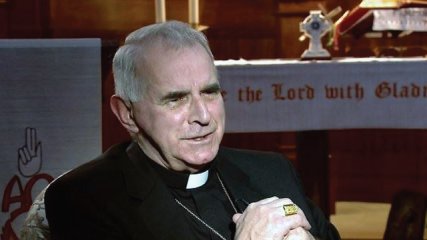 Pope Francis has formally accepted the resignation of Cardinal Keith O'Brien following a meeting between the two.
Cardinal O'Brien, who has been living a strictly private life since resigning in 2013 following allegations of sexual misconduct, will continue to live outside Scotland.
Archbishop Leo Cushley, successor to Cardinal O'Brien as Archbishop of St Andrews and Edinburgh has said: "I am confident...that the decision of the Holy Father is fair, equitable and proportionate."
The Archbishop went on to say he believed 'Cardinal O'Brien's behaviour distressed many, demoralised faithful Catholics and made the Church less credible to those who are not Catholic'.'"I therefore acknowledge and welcome his apology to those affected by his behaviour and also to the people of Scotland, especially the Catholic community," he said. "For my own part, I would like to express sorrow and regret to those most distressed by the actions of my predecessor. I also pay tribute to those who had the courage to come forward to speak to Archbishop Scicluna. I hope now that all of us affected by this sad and regrettable episode will embrace a spirit of forgiveness, the only spirit that can heal any bitterness and hurt that still remains."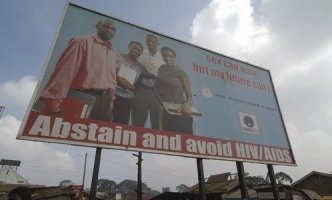 In the face of increased sexualisation and increased use of contraception across the world, some African nations are resorting to more traditional means of disease control.
In 2002, a
Harvard University Study
revealed how the east African nation of Uganda managed to significantly decrease the number of people suffering from the AIDS virus, and all because of abstinence.
The country started a programme in the late 1980's aimed at tackling AIDS through abstinence and the preservation of sexual relations for marriage.  The results were astounding.  By 2001, only 6.2% of pregnant women were infected with the virus.  This compared to 21.2% when the program started in the late 80's.
Compare this to other nations which sought to tackle the AIDS crisis by use of contraception.  In Botswana for example, where condoms were promoted as the answer to the AIDS crisis, 38% of pregnant women were found to be infected in 2001.  The success rate of contraception, as you would expect, lags miles behind the success rate of abstinence.
More recently, in Ghana, the Salesian movement (a Catholic movement founded by St John Bosco) has sought to encourage young people to live chaste lives and commit to abstinence until marriage.  And, despite what many western governments, secular groups and the media may say, the young people of Ghana are apparently hungry to become involved.  A Nigerian woman who took part in a recent
Catholic Answers
podcast, said that on a recent visit to Ghana to promote this project she was inundated with requests for pledge cards so that the youngsters could commit to live a chaste life.  It would appear that these young people are desperate to achieve a higher level of living rather than simply subscribing to western secular ways of 'putting a plaster on the problem'.
All of this is of course contrary to the contraception programme being supported by the United Nations and some western governments.  Increased contraception, it would seem, is the western world's way of alleviating hunger and controlling population in Africa.  This coupled with Melinda Gates (wife of Bill Gates) pledging $4.5 billion for contraception reveals just how shallow the west can be when it comes to issues of poverty, disease and deprivation in other countries.  Just spend a whole load of money on a whole load of condoms and that will soon fix it.  Fools.
As Patrick Coffin, host on Catholic Answers radio so eloquently put it: 'it's more a case of mouths to feed than hearts to love.'
/