Shopping Cart
Your Cart is Empty
There was an error with PayPal
Click here to try again
Thank you for your business!
You should be receiving an order confirmation from Paypal shortly.
Exit Shopping Cart
Calling Scotland's 841,000 Catholics to unite as one voice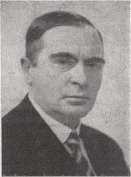 If only there were more Dr Halliday Sutherlands today.  Perhaps he would have the courage to stand up for the rights of those who are under threat from the increasing prevalence of assisted suicide in our world.  Perhaps he would have the courage to stand up for the rights of the preborn child under threat of death by abortion.
Dr Halliday Sutherland, born in Glasgow in 1882, was a man who stood up for the people society felt unworthy of life.  He lived in a time when the middle and upper classes of Britain fought for the legal right to sterilise the poor and the seemingly unworthy.  The rich felt more and more threatened by the higher birth rate among the poorer classes compared to their deteriorating birth rate.  They also felt threatened by the seeming prevalence of tuberculosis among the poor.  There was even talk of using a lethal chamber at one stage.
According to
this article
, Sutherland was "appalled by the popularity of eugenics among Britain's middle and upper classes" and set about fighting for the rights of the vulnerable.  He argued with the Professor of Eugenics at London University who claimed that tuberculosis was primarily caused by heredity and argued that the disease be cured by breeding out those considered to be at risk (the poor).  In a speech made in 1917, Sutherland called Britain's eugenists "race breeders with the souls of cattle breeders" and argued that "in preventing disease you are not preserving the weak but conserving the strong." 
Sutherland also decried the actions of a eugenist who, in 1921, began dispensing 'pro-race' contraceptives to women in poorer parts of London.  Sutherland described this as a social "experiment" that would lead to a "servile state".  He also argued that 'if ordinary Britons were legally prevented from having children, they would have no societal role other than to work.'
Marie Stopes was also criticised by Sutherland after she revealed her eugenic vision for society in 1921.  She revealed details of her "ardent dream" of "human stock represented only by well-formed, desired and well-endowed beautiful men and women."  The dangers of this frightening and callous point of view are obvious.
Halliday Sutherland would be appalled at the direction of travel of western society today.  Not only have we cow-towed to the contraceptive mentality, completely ignoring any notion of the true meaning of our sexuality, but we now routinely kill our own preborn children through abortion and threaten the vulnerable with a premature death by way of assisted suicide.
We need more Halliday Sutherlands in our world today.  We need more people to stand up for the poor, the marginalised, and the vulnerable.  Dr Sutherland was a Catholic and it is important that we as a Church follow his example and be absolutely clear on the wrongs of abortion and assisted suicide.  Not only that, but we must also resist the assumption that contraception is a simple and harmless solution that allows people to have sexual relations without the 'threat' of new life.  As a Catholic people we value life from the very moment it starts right up until its natural conclusion on death.  Contraception interrupts the natural process by killing off new life.  It also encourages people to use others as objects of desire, their sole purpose being to satisfy their own selfish cravings devoid of the threat of responsibility for a new life.   
We have lost the true meaning of the sexual encounter and we have lost the meaning of the value of life.  Our world needs to hear that there is an alternative to the throwaway culture of death; an alternative that values all life and that gives the sexual act the respect it truly deserves.  Dr Halliday Sutherland would be willing to speak up for these values.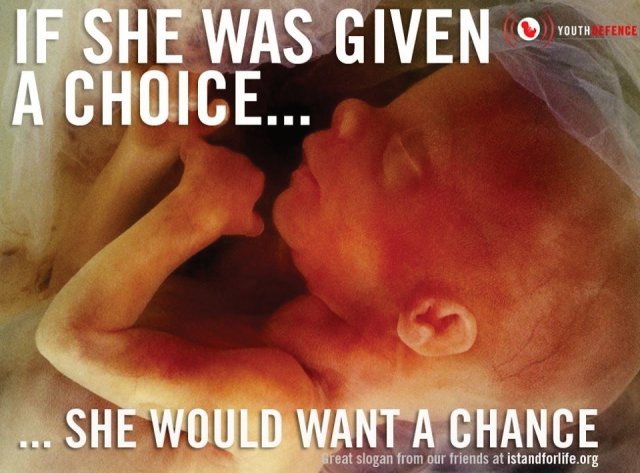 The campaign aims to tackle proposals to extend the abortion time limit
A group of organisations has launched a campaign aimed at countering an increasing public call to make abortion more widely available in Scotland.  The campaign, led by SPUC Scotland and supported by other groups including the Catholic Church and the Muslim Council of Scotland, comes just weeks after the decision of the Westminster Government to devolve the law relating to abortion to the Scottish Parliament.
The campaign, titled 'Don't Stop a Beating Heart', argues that abortion should not be made more widely available than the current 24-week time limit, countering the argument that the time limit should be extended.  Indeed, many of those involved in the campaign argue that abortion should not be available at all, a position we at Scots Catholic wholeheartedly agree with.
This is a bold and important move by those involved in the pro-life movement in Scotland.  But in order to really succeed it will need the buy-in of all of us who support the right to life of the unborn.  We can't just do the easy thing and leave others to 'get on with it'.  We all have a part to play in defending the rights of the most innocent and vulnerable human beings.  We all have a part to play in this campaign.
Archbishop of Glasgow and President of the Bishops Conference of Scotland Philip Tartaglia confirmed his support for the campaign, saying, "I wholeheartedly support the aims of the Don't Stop a Beating Heart campaign to defend and protect unborn human life and to call legislators not to further extend abortion time limits."
SPUC Scotland's Chief Executive John Deighan is the campaign's coordinator and he explained why the campaign is needed, saying: "The rights of the unborn child are facing new threats with the impending devolution of powers to the Scottish Parliament from Westminster.  Already, well in advance of the transfer of legislative authority, we are hearing a clamour for further extension of the existing excessively liberal law. This could see abortion legalised from the existing 24-week limit, in most cases, up until the point of birth.  In response to these deeply disconcerting demands, pro-life supporters from different backgrounds, people of faith and none, in addition to concerned organisations and individuals have decided that we must stand together in the face of this onslaught."
It is sad enough that around 8 million little girls and boys have been lost to abortion since it was legalised in the UK in 1967.  And to think that the abortion legislation was introduced with the aim of restricting the availability of abortions and to make the procedure safer.  Sadly this has not been the case, and the abortion procedure is now vigorously abused in the western world, to the point that fetal baby parts are being sold for profit (as has been the case in the United States with the Planned Parenthood scandal) and an astonishing 90% of babies with Down's Syndrome are aborted in the UK simply because they have the condition. 
While the Planned Parenthood example above is (hopefully) rare, there is no denying a very unfortunate callous and laissez faire attitude has developed in western society when it comes to the subject of abortion.  Those who are in favour of legalising the abortion procedure are increasingly ignoring the scientific evidence that a live human being exists from the point of conception, preferring to wrap everything up as the simple choice of the mother.  There are those who are not in favour of abortion but who think that it is none of their business to interfere with a mother's choice or are too frightened to raise the issue socially, preferring to keep their opinion to themselves.
All of this has added to an all too relaxed view on abortion in our society and a lack of realisation as to what the abortion procedure really entails.  If little children outside the womb were being killed because they were a financial burden or were a 'mistake' their killers would be processed through the criminal justice system.  Why then are those in the womb treated differently?
This campaign is an excellent opportunity for us to rise up in support of the life of the unborn child.  While we don't want abortion at all, putting a stop to any proposed extension of the time limit would be a victory and a step in the right direction.  It could lead to bigger things.  It could lead to millions of lives being saved. 
If you choose to support one thing in 2016, please choose to support the right to life of these little ones.  We were once like them, all cosy and tucked up inside our mother's womb.  It should be the safest place in the world for a baby, just like it was for each and every one of us.  The heart of an unborn child is too precious to be stopped. 
Please support this campaign.  Don't stop the beating of an innocent heart. 
For more details and to become involved please contact SPUC Scotland on 0141 221 2094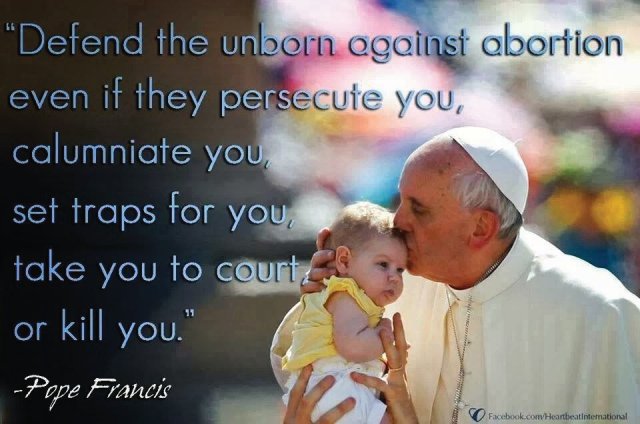 Sunday's First Reading (Wisdom 1:13-15, 2:23-24):
'Death was not God's doing,
he takes no pleasure in the extinction of the living.
To be – for this he created all;
the world's created things have health in them,
in them no fatal poison can be found,
and Hades holds no power on earth;
for virtue is undying.
Yet God did make man imperishable,
he made him in the image of his own nature;
it was the devil's envy that brought death into the world,
as those who are his partners will discover.'
Let's focus on the first two lines of this scripture passage.  Read them again and think about our world today. Consider the unnecessary death of the innocent in the womb, and the increased incidence of deaths among vulnerable and elderly people following the introduction of assisted suicide.  Consider the unnecessary deaths of people at times of war or at the hands of extremist groups like ISIS.  All of this death is unnecessary and God - as set out in today's passage - takes no pleasure in it.
And while God 'did make man imperishable', something which would become visible in the person of Jesus Christ when he rose from the dead on the third day, we are still called to protect life and protect the most vulnerable.
As death was not God's doing don't you think we should be fighting hard to ensure we don't allow unnecessary death to creep further and further into society? Our society generally makes the killing of another person illegal, and thankfully so.  Yet this is qualified.  For example, it is not illegal to kill an unborn child in the womb in certain circumstances.  And increasingly, particularly in parts of Europe, it is becoming legal to kill those who are said to want to end their own lives through the process of assisted suicide.  This, of course, is putting more and more pressure on elderly and vulnerable people to consider whether they too should die in order to alleviate the burden of those caring for them or indeed the burden supposedly carried by wider society.
But we must fight against this tide of death as best we can.  Death is not from God.  It is from Satan.  And that alone should be enough to want to give it our best shot.  Of course death will come to us all at one point, but do we really want to hasten it and let the devil win?  Do we really want to defy God who takes 'no pleasure' in such extinction and let the 'devil's envy' be victorious? 
Our role as Christians is to defend life and defend it from conception until its natural end.  As Cardinal Jorge Mario Bergoglio (now Pope Francis) once said: "Defend the unborn against abortion, even if they persecute you, calumniate you, set traps for you, take you to court, or kill you."
Yes, it's that important.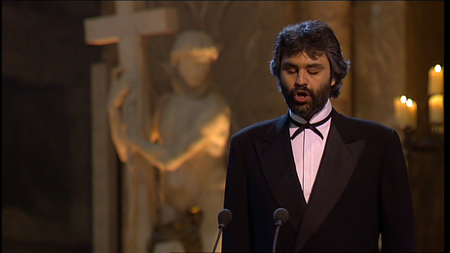 Andrea Bocelli is a man of great faith
Famed for having one of the most incredible voices on the planet, Andrea Bocelli is also well known for being a man of great faith and devotion to God.
Bocelli, who was born with congenital glaucoma and has been blind since a young age, is only alive because his mother rejected the advice of doctors that he be terminated.  This decision not only brought about a beautiful son, grandson, nephew and so on for their family, but it also brought about a genius musician with a voice to rival all others.  A voice the world could enjoy.
It is no surprise then, given his mother's sacrificial love, that Bocelli is a real family man.  With a wife and three children of his own he openly states that "family is such an important thing".  So much so that he is in the process of finalising his latest work titled 'The Great Mystery: The Gospel of the Family, School of Humanity for Our Times'.  The work will be performed at various venues throughout the world, most notably in the Basilica of the Holy Family in Barcelona on 28 May and then in Philadelphia during the World Congress of the Families on September 26.  It is part of a Vatican initiative leading up to the second phase of the Synod on the Family in October.
The Vatican has confirmed that the initiative contains two aspects, singing in the cathedrals and in the squares.  And Bocelli has confirmed that, whenever he is in Church, the music will be exclusively sacred music. This, he said, was very important to him.
While we shall all look forward to hearing Andrea's wonderful and powerful voice once more, his message about the importance of the family should bring into focus once again the need for us to play our part in protecting the sacred institution of the family and the parts which make it; father, mother and child.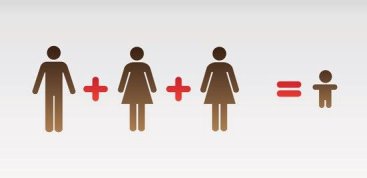 Later today, the UK Parliament will vote on whether to introduce laws to allow the creation of 'three parent babies'.  It is a move that must be resisted for a number of reasons and it is sincerely hoped that MP's will vote overwhelmingly against allowing the procedure.
While proponents argue that it will help root out certain conditions, including some disabilities, we should not be fooled into thinking this is a simple exercise in making the human race better.
Science is going into the unknown and we can in no way be certain of the consequences.  Further, there are weighty ethical arguments against such a procedure which many people have failed to consider.
Think about disabled people.  We are going down a road which may mean nobody is born with a disability.  Is this because we think there is something wrong with disabled people and that they have less value than others?  If we are going to eradicate disabled people through this procedure then the only logical explanation for allowing it is because those who are disabled are somehow of inferior value.  That, for me, simply is not right.
Our governments in the UK and Scotland are taking us down a dangerous road to what they perceive to be 'human perfection'.  Abortion already allows unwanted babies to be rooted out of society.  Assisted suicide, which is currently under consideration in Scotland, will allow for the rooting out of people with disabilities and serious ill health; people who supposedly have little to offer society.  Three parent babies is just the next step in that rooting out of the seemingly 'imperfect' among us.
I don't know about you, but I believe every single human being brought into existence has value.  And that's not necessarily anything to do with being religious.  Basic human perception should lead us to appreciate the value of every single human life.  This, for me, is what equality is all about.  After all, if we don't have equality in terms of the value of life, we simply cannot have equality.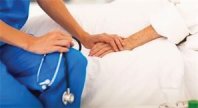 It's not as if we didn't know this was coming.  Belgium has, after all, already legalised the euthanizing of children.  But now the reality of assisted suicide for those who suffer from mental ill health and those who are disabled is becoming a reality, with increasing numbers of people using the option to take their own lives, and with considerable ease.
There are reported cases of a transgender man who struggled with mental illness from a childhood trauma and who was killed 'with dignity' as proponents of assisted suicide like to say.  There is the case of twins who were euthanized because they were going blind and because it was felt they had nothing to live for.  This is the reality of assisted suicide.
Life is being destroyed all around us.  It started with contraception and abortion and now we have people telling us that killing should be even more widely available. They suggest it should stretch to any vulnerable person who feels they would be better off dead.  The sense of caring and the responsibility to love one another has been consigned to the modern day secular dustbin.  Love, it seems, is a tired concept.  Survival of the fittest and the strongest would appear to have won the day in countries like Belgium. 
For Catholics, there simply is no way other than love.  Jesus calls on all of us to love our neighbour and to love life.  Our life is from the very moment of our conception until the day we die in accordance with the will of God.  We are not entitled to take control of our lives out of God's hands. We cannot play God.  Remember, the devil wanted to be God.  It does not pay to meddle with God-given life.  Please, please, if you haven't already done so, read our recent post on assisted suicide in Scotland and make sure you write to your MSP and sign the 'Care Not Killing' petition.  You can find everything you need by
clicking this link
.
This is a hugely significant battle, a battle which is, for some, a matter of life and death.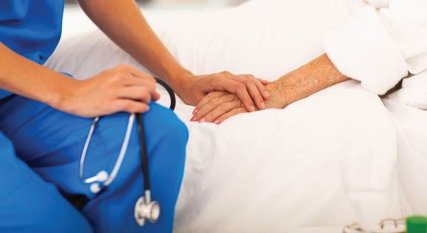 Healthcare professionals must care, not kill
It is being reported that the Scottish Government's Health and Sport Committee, which will meet next week to discuss the proposed Assisted Suicide Bill, is likely to reject the proposals initially put forward by the late Margo MacDonald.
Proponents have suggested that most of those invited to consult on the bill are against assisted suicide which will ensure any plans to introduce assisted dying in Scotland are doomed to failure at a very early stage.
This may, of course, be down to the fact that most medical professionals are against such a move, and for very good reason.   It is the task of the medical profession to care for people and bring them back to health.  If that is not possible then it is a basic human right for all people that the state ensure they are cared for in the best way possible with the intention of alleviating any pain and suffering as far as possible.  It is not the task of doctors and nurses to simply dispense with this basic tenet of their profession and secure the death of patients.
Should the legislation come to pass, people with disabilities and the elderly will suddenly be at risk as the reality of state sanctioned killing comes to Scotland. 
And let us not forget sick children.  Even the state is content to allow for their death in western civilisations such as Belgium.  It is inevitable that assisted suicide for children will eventually come to Scotland should this bill be passed.
It is no secret that states which have introduced assisted suicide have experienced significant increases in death rates.  Consider the state of Oregon in the United States where a 450% increase in deaths has followed since the introduction of assisted suicide in 1997.  That's a 450% increase in death!  A similar increase has been experienced in the Netherlands in recent years.
Care Not Killing, an organisation which is directly opposed to the new bill has outlined the following concerns with assisted suicide:
Any change in the law to allow assisted suicide would place pressure on vulnerable people to end their lives for fear of being a financial, emotional or care burden upon others. This would especially affect people who are disabled, elderly, sick or depressed.
The pressure people will feel to end their lives if assisted suicide or euthanasia is legalised will be greatly accentuated at this time of economic recession with families and health budgets under pressure. Elder abuse and neglect by families, carers and institutions is real and dangerous and this is why strong laws are necessary.
If assisted suicide or euthanasia is legalised any 'safeguards' against abuse, such as limiting it to certain categories of people, are unlikely to work. Instead, once any so-called 'right-to-die' is established we will see incremental extension with pressure being applied to expand the categories of people who qualify for it.
The vast majority of UK doctors are opposed to legalising euthanasia along with the British Medical Association, the Royal College of Physicians, the Royal College of General Practitioners, the Association for Palliative Medicine and the British Geriatric Society.
Major disability rights groups in Britain (including SCOPE, UKDPC and Not Dead Yet UK) oppose any change in the law believing it will lead to increased prejudice towards them and increased pressure on them to end their lives.
Dr Peter Saunders, Campaign Director of Care Not Killing, has said: "The right to die can so easily become the duty to die and vulnerable people who are sick, elderly or disabled will inevitably feel pressure, whether real or imagined, to end their lives so as not to be a burden on others. Ms MacDonald's new proposals are effectively her old ones dished up again. I expect the Scottish Parliament to give them short shrift."
Let's hope Dr Saunders is right and that this bill is short lived.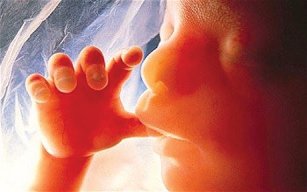 Sunday's Second Reading (1 Corinthians 3:9-11,16-17):
You are God's building. By the grace God gave me, I succeeded as an architect and laid the foundations, on which someone else is doing the building. Everyone doing the building must work carefully. For the foundation, nobody can lay any other than the one which has already been laid, that is Jesus Christ.
Didn't you realise that you were God's temple and that the Spirit of God was living among you? If anybody should destroy the temple of God, God will destroy him, because the temple of God is sacred; and you are that temple.
Did you know that you are a temple of God?  God dwells within you!  God has made you in His image and at the very first moment of your existence He has breathed His Spirit into you.  This makes you a sacred temple of God.  That is why you are so special!
And as St Paul says, if anyone should destroy you then God will destroy him.  It's not entirely clear what form this destruction would take but the warning is something that is abundantly clear.
We must value God-given life in all its stages.  God created all of us and He expects great care to be taken to preserve that gift of life.  That duty of care is something we are all called to perform.  It is not just a duty of the select few.  No, it is a duty for all of us.  We are all called to look after and to protect life, from the very beginning to the very end.
That is why we as Christians must stand up against anything which threatens to destroy life.  That is why we as Christians need to follow God's call to protect his sacred temple and stand up for the rights of the vulnerable.  Unborn children in the womb are at more risk than ever because of abortion and because we aren't willing to fight for them.  Elderly people and people with disabilities and illness are now increasingly at risk because of the increased prevalence of euthanasia across our world.  This is made worse by the fact that we aren't willing to stand up for them.
We must remember that God dwells in each one of us, and any wilful destruction of a person is a destruction of God Himself.
If you can, please, please join in our campaign to end abortion by clicking the link, below.  There you will find a template letter/email to send to your MP. 
Please also add your name to the Care Not Killing petition against assisted suicide.  Again, the link is provided, below.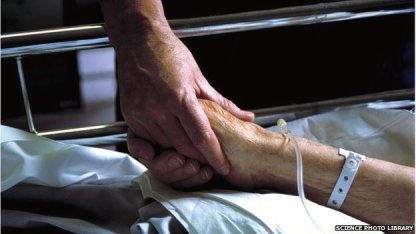 Please remember to sign the Care Not Killing petition against assisted suicide.  This is vitally important if we are to resist the increasingly influential culture of death in our society.  Every signature counts!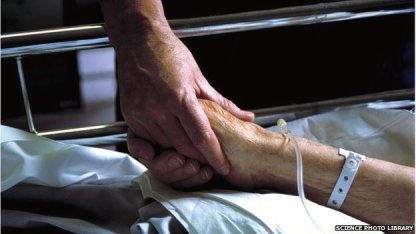 Picture: BBC website
Human life is back on the parliamentary agenda as the House of Lords today continues debating whether people, in certain circumstances, should have the right to die.
It's a debate that has sparked considerable interest up and down the country, tugging at the emotions of many people who have experienced pain and suffering of loved ones.  It is easy enough to find proponents of the Assisted Dying Bill among this number; people who have watched their loved ones slowly slip away, each day bringing on more pain, stretching human emotions to the absolute limit.  They feel that it would be humane to end that suffering more quickly and you can understand their passion for this argument. 
Yet there are many who have been in a similar position and who believe we have a duty to care for our fellow human beings and to give them every chance of life for as long as is necessary.
However, if we take a small step back and look at this a little more broadly, the beginnings of a rather alarming picture can be seen.  It started with the Abortion Act 1967; a law which, in the UK at least, was supposed to be a reaction to the increasing number of botched backstreet abortions and that was to restrict abortions to the most serious cases.  It was envisaged, albeit misguidedly, that the law, would actually save lives.  This law, as we are all too aware, is now abused by both women and doctors to the point where there were 189,931 abortions in England & Wales in 2012, up 8% from 2001 figures.  In fact, in the entire UK there have been some 8 million abortions since 1967; and this was a law that was supposed to protect human life!  
Of course it is not just in the UK that abortion is a significant issue.  It is an issue right across the world with the vast majority of countries making it legal.
And then we have euthanasia; the hot topic.  Euthanasia has become increasingly popular in the last few years as more and more people strive to have the right to decide when they should die (as has been the case in Switzerland for some time).  More and more countries are bringing in legislation to allow a person to dictate their final moments even to the point where Belgium has allowed it for children. 
You now start to see the alarming picture I spoke of earlier.  A picture where the margins of life are being brought closer together so that only the strong are deemed fully entitled to survive.  The weak are being pushed out into the margins, to the grey area where their life is considered dispensable.  And while there is no absolute compulsion on the weakest to die (except in the case of the unborn who do not have a choice) the fact that the option to die exists may create an awkward stand off between the strong and their desire to push on in life, and the weak who are holding them back.
Life is no longer seen as a gift (whether from a benevolent Creator or otherwise) but a commodity where the strong and most powerful are in control.  If a woman becomes pregnant but finds herself in a situation of financial uncertainty, the state has made it very easy for her to have an abortion.  If a woman becomes pregnant and there is family pressure being exerted on her to have an abortion, the state has made it very easy to do so.  It may be that it simply 'isn't the right time' to have a child.  Again, the state has become complacent, and will allow for an abortion in such circumstances.
With euthanasia we are simply moving to the other section of life where people are at their most vulnerable….from vulnerable young people to vulnerable old people.  And then you have those in between; the disabled, people with severe mental health problems, and people with conditions such as Down's Syndrome.  Suddenly these people become vulnerable to the powerful.  They too slip away into the ever increasing margins of those deemed unworthy of the right to life. 
Life is quickly becoming the domain of the strong.  The weak, pushed out to the margins, are no longer worthy of the one basic right that surely each and every one of us is entitled to.  Indeed, we are hurtling towards the point where the weakest are no longer tolerated. 
Life is no longer a basic entitlement for all human beings.  Rather, it has become a right only for the elite.   
/