Shopping Cart
Your Cart is Empty
There was an error with PayPal
Click here to try again
Thank you for your business!
You should be receiving an order confirmation from Paypal shortly.
Exit Shopping Cart
Calling Scotland's 841,000 Catholics to unite as one voice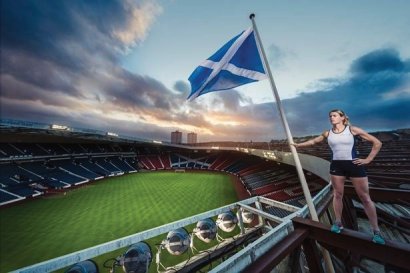 The Commonwealth Games come to Glasgow on 23rd July
Pope Francis has sent his good wishes and prayers to athletes and theologians gathering at a conference in Glasgow on the eve of the Commonwealth Games. The "Celebrating the Gift in Sport" conference takes place on Thursday 17 July at Blessed John Duns Scotus church hall in the Gorbals, Glasgow.
 
Hosted by the Archdiocese of Glasgow, Celebrating the Gift in Sport will explore how sport and faith can combine to champion the gifts of each person – especially people with disabilities – while promoting values of solidarity and respect. 
 
It will be opened by the Archbishop of Glasgow, Philip Tartaglia, who said: "With his message for our Conference, Pope Francis has shown himself close to all athletes and to everyone who enjoys sport as a means of celebrating the sheer joy of the gift of life and of promoting the dignity and potential of the human person."
 
The Archbishop added: "The Glasgow Commonwealth Games is an ideal opportunity for us to celebrate that gift and proclaim the dignity, respect and purpose that God bestows on all people, no matter their ability or nationality."
 
Speakers at the conference include 2004 Olympic sprint relay champion Jason Gardener, Special Olympian Leanne Peter, paralympian Frank McGuire, former British Taekwondo champion-turned broadcaster John Cullen, Gordon McCormack chair of Scottish Disability Sport, and Professor John Swinton and Christina Gangemi of the Kairos Forum at the University of Aberdeen.
 
Members of the Cornerstone Community will tell how sport has changed their life, building up their confidence and providing opportunities to influence wider society.
Celebrating the Gift in Sport takes place on Thursday 17 July from 9.30am to 5.00pm at Blessed John Duns Scotus church hall, 270 Ballater Street, Gorbals G5 0YT.  For details contact Monsignor Paul Conroy at
[email protected]
or on 0141 226 5898.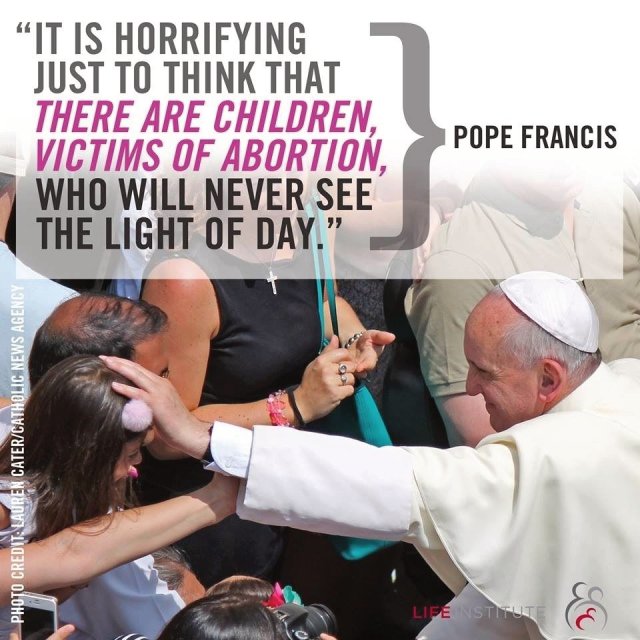 Today's Gospel (Mark 3:1-6):
'Jesus went again into a synagogue, and there was a man there who had a withered hand. And they were watching him to see if he would cure him on the sabbath day, hoping for something to use against him. He said to the man with the withered hand, 'Stand up out in the middle!' Then he said to them, 'Is it against the law on the sabbath day to do good, or to do evil; to save life, or to kill?' But they said nothing. Then, grieved to find them so obstinate, he looked angrily round at them, and said to the man, 'Stretch out your hand.' He stretched it out and his hand was better. The Pharisees went out and at once began to plot with the Herodians against him, discussing how to destroy him.'
It is appropriate that this Gospel passage should appear on this day.  Today is the day when abortion was effectively legalised across the United States following the landmark ruling in the case of Roe v Wade in 1973.
Thousands of people will descend on the US capital Washington DC today protesting against abortion and arguing for the cause of life.
Jesus also makes an argument for the cause of life in today's Gospel passage.  He makes the distinction between good and evil and then draws parallels with these terms, suggesting that to save a life is to do good and killing is to do evil.  This should be obvious to everyone.  Yet given the number of deaths as a result of abortion, this is clearly not the case.
Human beings are dying every day in our world because society has made them so easy to dispense with.  How can this be happening?  What are we doing to our children?  In the UK we afford more protection to baby birds as they grow in their eggs than we do to unborn human beings.  And this is no exaggeration.
Jesus, in front of the Pharisees in the synagogue, was not afraid to heal the man with the withered hand.  He was not afraid to speak up for life in the face of criticism.  Today, thousands of people will march for life and speak up for it as Jesus did.  Each day in our world there is a growing number of young people standing up for the cause of life.  In the UK and Ireland organisations such as Abort67, SPUC, and Youth Defence are standing up for little children who just never get the chance.  The chance to live.  If we cannot stand up for that, then what can we stand for?
If you are able, please spare a prayer today (or even better, a Rosary) for those unborn children.  Spare a prayer for their mothers, their fathers, and their families.  Spare a prayer for the medical staff who are involved in abortions.  Spare a prayer for our governors, that they may be moved to give life a chance.  And spare a prayer for those who are marching in Washington and who, across the world, are working hard to fight for justice for those little ones who have done no wrong.
In addition, if you feel compelled to get involved in one of the above groups or other pro-life campaigns then please do so!  You will find you are not alone.  The worldwide pro-life campaign is on a charge and it is growing by the day.  We will win this.  We will win the right to life for the little ones.  
Jesus, in today's passage, has given us a choice: we can either save life, or we can kill it.  What is your choice?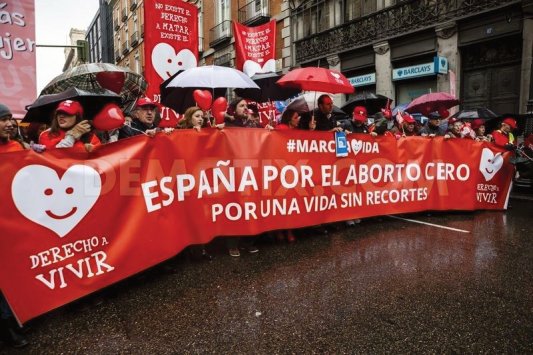 Spanish pro-life campaigners will see this decision as a step in the right direction
The conservative government in Spain has remained true to its word by rolling back legislation on abortion to restrict the procedure to cases of rape, serious foetal deformity, or if the pregnancy a grave mental or physical health risk to the mother or baby.
While the new draft legislation is yet to be approved by Parliament there is widespread consensus that Parliament will push through the changes without issue; given the ruling Popular Party's majority control.
The new legislation is designed to penalise those performing any illegal abortions rather than the mother of the child.  It also requires women of under 18 years of age to obtain the consent of their parents before they can have an abortion under the new rules.  There is also further protection for the baby where it has genetic defects.
The decision by Prime Minister Mariano Rajoy's Popular Party has been met with derision from feminist groups while pro-life campaigners are pleased to see the country's abortion laws heading in the right direction after a liberalising of laws under the previous socialist regime.
We have stated before on Scots Catholic that there appears to be a shifting of attitudes on abortion across the globe.  Especially when you consider the European Parliament's recent rejection of abortion as a human right and the 'One of Us' pro-life campaign which collected over 1.8 million signatures and will soon seek to bring about significant change in abortion laws across Europe.  Add this to the hundreds of abortion clinics that have closed across the United States in recent years and you have a true shifting of attitudes towards life.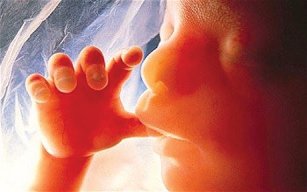 Psychologist Dr Michael Scott has said that, thanks to the infamous Ground C in the Abortion Act 1967, most abortions in Britain are illegal. 
Ground C allows for an abortion where continuance of the pregnancy would allow risk to the life of the pregnant woman, greater than if the pregnancy were terminated.  Dr Scott suggests that this ground is being abused to the point where "we have de fact abortion on demand". 
Sadly Dr Scott is right.  We do now effectively have abortion on demand in Britain, and there is a real risk that sex-selective abortions will be performed in the future under the guise of Ground C, if they aren't already being performed.
The horror of this cannot be understated.  It is bad enough that our government allows for the killing of innocent young lives but for the legislation to be abused in this way as society turns a convenient blind eye defies belief.  The culture of death continues to make inroads in our world....
Read the Zenit article here: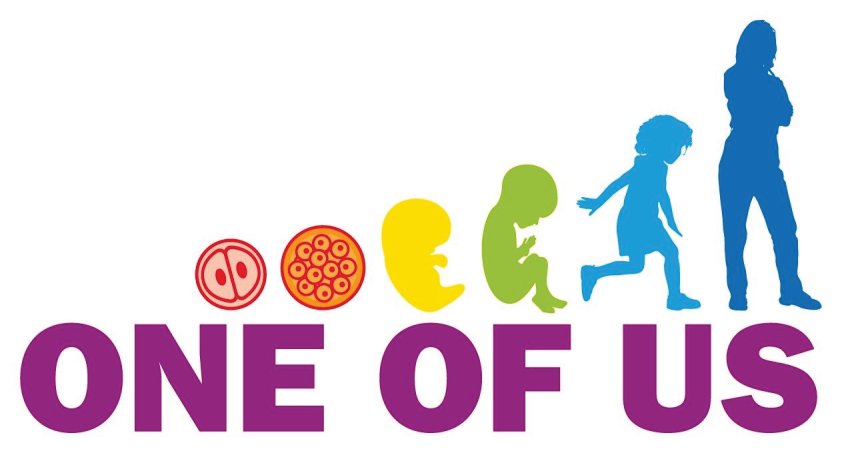 Following the incredible total of over 1.8 million signatories to the One of Us campaign the coordinators of the initiative met in Krakow, Poland to discuss their next moves.
The group will now develop a charter which they hope will serve as a starting point for the launching of a European Federation that can embrace all the organisations working in the defence of human life in the European Union.
There must also be a public hearing on the issues raised by the initiative and this will be organised by the European Commission in due course, most likely by the end of February 2014.
Click this link to the One of Us website for more details: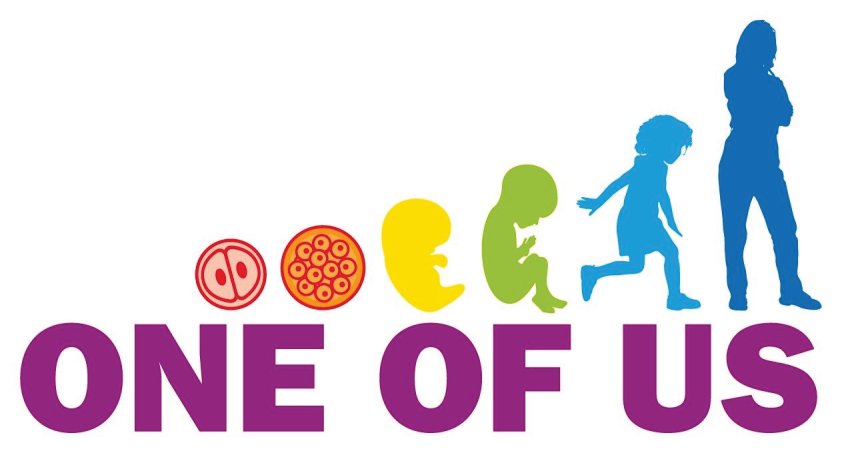 The One of Us campaign, an EU initiative supported and promoted by Scots Catholic, has achieved an incredible 1,891,000 signatures across the European Union in support of its pro-life initiative to protect and respect the dignity of the human embryo.
The national authorities in each member state now have 3 months to certify the final number of valid statements collected.  The European Commission and European Parliament will then meet the One of Us organisers to discuss in detail the issues raised through the initiative.  The European Commission will also be required to formulate a formal response to the initiative and this may include a legislative proposal.
Please keep praying for our European governors to take note of this significant evidence of public opinion in favour of the unborn child, and continue to pray for an end to abortion.  This initiative could be the greatest victory for the unborn child for a long, long time.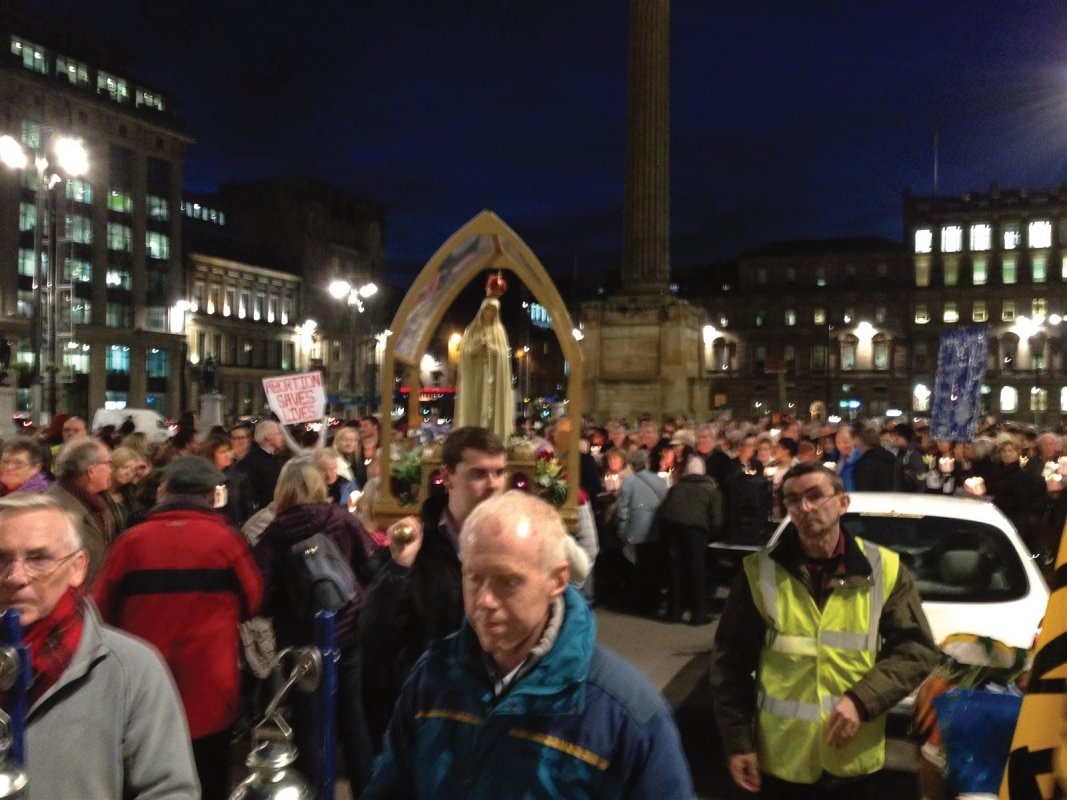 Our Lady's statue is carried through Glasgow
Last night the centre of Glasgow witnessed the joy and splendour of life, wrapped up in a beautiful Rosary, dignified procession, and passionate celebration of the Mass.
It was pro-life night and the people of Glasgow took to the streets to spread the Good News of life.  Around 300 people were present in George Square and it was evident that numbers were slightly up on last year which was encouraging. 
The Rosary, led by Father John Keenan of the University of Glasgow and St Patrick's, Anderston, was a beautiful show of devotion and honour to Our Blessed Mother whose statue, held ably aloft by two young volunteers, looked lovingly over the crowd as it prayed.  Candles lit the faces of pro-life people from around the country, as they held their Rosary beads firmly in their hands.  There were babies, schoolchildren, priests, nuns, people with disabilities, people with special needs, the elderly, and, of course, the youth element which seems to be growing at a pace in Scotland these days.  I mention all of these groups individually not to differentiate them from the normal because that is not the case.  I mention them to highlight the various characters who make up the pro-life movement, many of whom may not be here had their parents not been pro-life.  Thank God for that grace that they are given the opportunity to live, an opportunity we have ALL experienced.  We are all alive today because we were not aborted.  Yet many are not afforded such an opportunity in today's culture of death.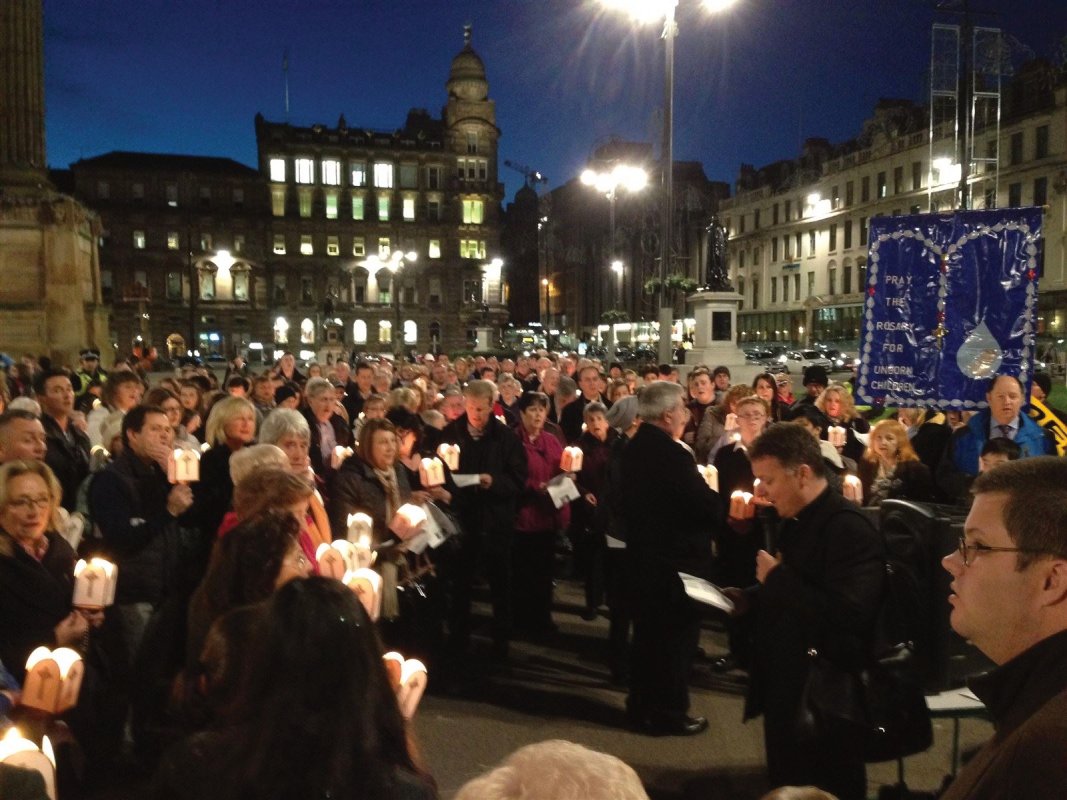 Father Keenan leads the Rosary 
As we were told prior to the Rosary, 200,000 babies have been aborted in the last year since the last such event in 2012.  In one day 500 babies are aborted in the UK.  Do we really take in these figures?  I mean, do we REALLY take them in?  Some people argue that this is justified in the name of women's rights.  Yet these people disregard the single most natural, amazing and precious gift a woman can have and give....another life!   
Either side of the Rosary there was beautiful singing of hymns and during the Rosary the Fatima 'Ave' was belted out with real passion and fervour.  The group then proceeded to walk gently and reverently to the Cathedral on Clyde Street, blazing a trail of fire behind Our Lady's statue at one point spanning the full length of Glassford Street.  It was a beautiful time, an opportunity to reflect on what we were really doing here.  Praying for an end to abortion.  Praying for all affected by this sad and barbaric attack on defenceless children and vulnerable women.  Praying for the fathers, many of whom don't have a say.  Praying for the grandparents, aunts, and uncles, for cousins and close family friends.  Praying for the medics, the doctors and midwives who carry out abortions on a daily basis.  Praying for those who are pro-abortion for them to be enlightened to the beauty and splendour of new life, and to trust in God's providence.  Praying for our governors that they may be similarly enlightened.  And, of course, praying for the pro-life movement, that it will continue to stand for life and never tire of fervently praying for the innocents.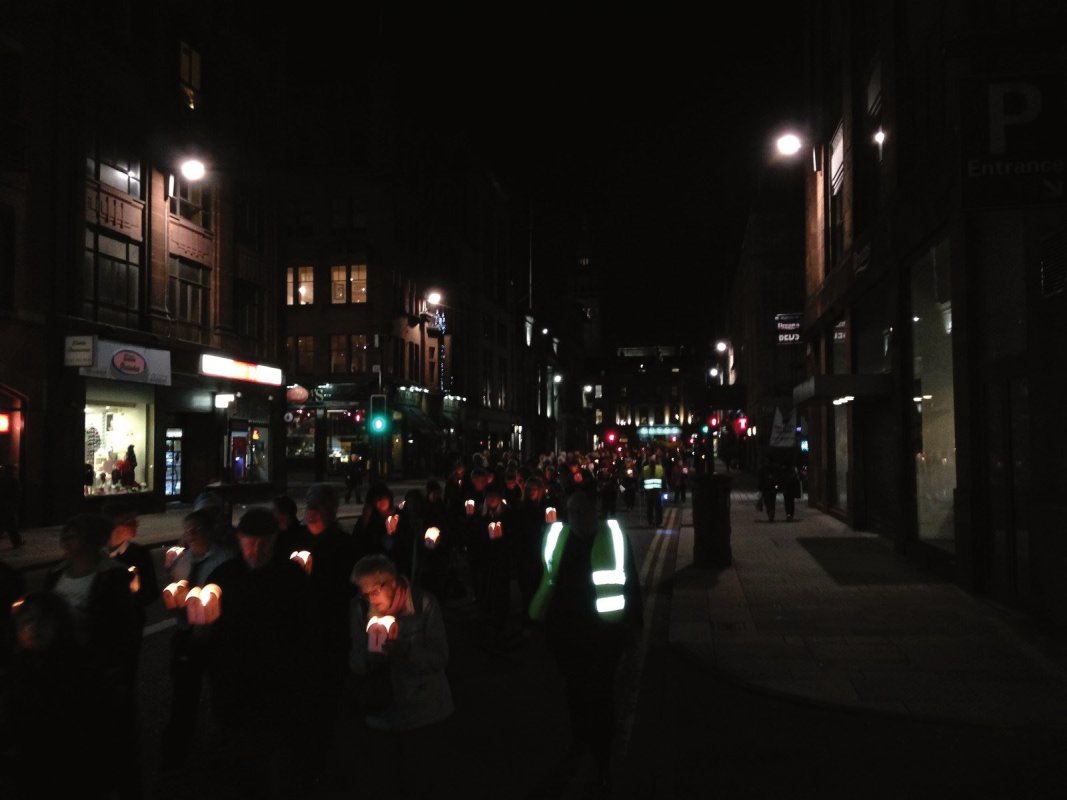 The pro-life movement blaze a trail through Glasgow 
At the Cathedral, the gathered faithful were treated to a beautiful Mass, interspersed with beautiful music and singing from the St Ninian's choir, and a roof-raising homily by Father Keenan.  It was around 15-20 minutes long and I have to admit that I hung on to EVERY word.  The Reading and Gospel of the day didn't perhaps, at first glance, appear to be a fit for the occasion.  But God never lets us down and Father Keenan made sure we were left in no doubt that these readings were perfect for the pro-life cause.
In his letter to the Romans St Paul talks about putting 'your bodies at the service of vice and immorality' and how we must instead 'put them at the service of righteousness for sanctification.'  In George Square a small group of pro-abortion protesters continually chanted about "my body, my choice".  There were a few other expletives in among these chants but the general theme was one of 'my body, my choice'.  As Father Keenan suggested, it is always "me, me, me".
So what is our view on the other side of the fence?  What is the pro-life stance?  Father Keenan pointed us in the direction of Mary suggesting that Mary holds the key to what we must do.  When confronted by the Angel Gabriel and told that she would conceive a child, the Son of God, Mary said, "Let it be done to me according to your word".  Mary did not selfishly state that it was her body and reject the child she was suddenly to bear!  Mary accepted God's Will and God's Divine Plan.  It was an act of complete faith.  It was true love.  It was Mary saying "My body, for you".  Not 'my body, my choice' but 'my body, for you'!
And this is the Christian message.  We don't live for ourselves.  We live for God and for others!  Everyone else comes before us.  That is the way we must live and that is why we are pro-life.  God's Will grants mothers the grace to bear His children.  We must have the faith of Mary and bear these children, and present them back to God, by raising them to glorify Him and to put Him and others first.  What an amazing world we would live in if everybody did this!!  What love!! 
Father Keenan then turned to the Gospel and spoke about how Jesus wished the earthly fire were "blazing already"!  The witness last night, out on the busy streets of Glasgow, was the fire.  That public witness is the blaze Jesus is speaking of.  Witnessing to the faith on the streets!  As Father Keenan suggested, "many people are pro-life on the brain" but they don't do anything about it.  That isn't good enough!  Jesus wants us to get out there to witness for these little ones!  What good is keeping the pro-life cause to ourselves?  It is no good!  Nothing will change if we keep it to ourselves. 
Father Keenan challenged everyone present in the Cathedral to bring another person with them next year.  That way our numbers will double.  That is the challenge to the pro-life people of Scotland, particularly those in the Glasgow area.  The recent census in 2011 confirmed that there are around 841,000 Catholic people in Scotland (an increase on the 2001 census), with the vast majority of them in the Glasgow, Lanarkshire and Inverclyde areas!!  Is 300 people representative of this huge number?  I think not.  It's hugely disappointing.  So the challenge is being thrown down right here, right now.  The same event will be taking place at the same time next year and we want to AT LEAST double our numbers.  This isn't just about Catholic people marching through the streets of our city.  This is about life.  It is about affording little babies the same opportunity we are all so blessed to have received, the opportunity to live.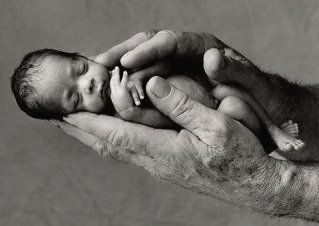 A crucial European Parliament vote on whether or not abortion can be considered a human right has been rejected and the matter returned to committee for further consideration.
We reported last night that this could be a crucial vote and that – should the motion have been approved – would have meant abortion could be classed as a human right across the European Union.  Thankfully, and by the grace of God, 351 MEP's voted to return the resolution to committee whilst 319 had voted against.  
Portuguese Socialist MEP Edite Estrela, who drafted the report, was roundly booed as she stood up to address parliament.  Estrela has been criticised for her stance on abortion which includes ensuring that conscientious objections to abortion do not limit access to the procedure.  The concern here, of course, is that pro-life doctors and medics could be forced to carry out the procedure or risk losing their job.
This news is a significant victory for life, although there is admittedly still some way to go.  But it is abundantly clear that, with this news and also the news that the 'One of Us' campaign has reached 1.3 million signatories, Europe is a continent that supports life.  Let's hope and pray it stays that way.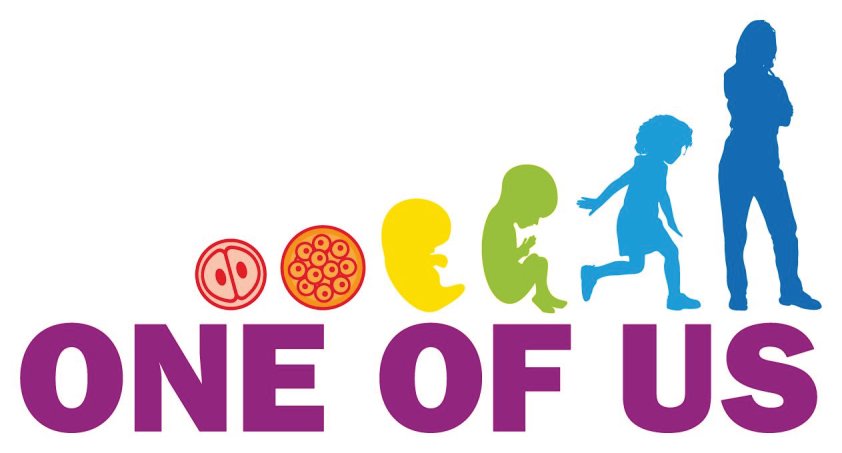 The 'One of Us' Initiative Logo
You may not have noticed it in the mainstream press but a European initiative aimed at protecting the respect, dignity and integrity of the human embryo has achieved a colossal 1.3 million signatures across Europe in support of its aims as we approach a November 1st deadline.
The figure is significant as it means the initiative is – after passing the 1 million signatories mark - now entitled to invite the European Commission to propose legislation around the protection of the human embryo.
As the One of Us website explains, "Based on the definition of the human embryo as the beginning of the development of the human being, which was given in a recent ECJ judgment (Brüstle vs. Greenpeace), "One of Us" asks the EU to end the financing of activities which presuppose the destruction of human embryos, in particular in the areas of research, development aid and public health."
It's a significant show of support for the life of a human being from the moment of conception, and a significant show of disapproval of the act of abortion.  Europe is speaking up for the unborn child and with the number of signatures received there will be no hiding place for those in power across the continent.  They simply have to listen to the people.
The following countries have already surpassed their expected number of signatures supporting the initiative: Austria, Germany, Spain, France, Croatia, Hungary, Italy, Lithuania, Luxembourg, Malta, Netherlands, Poland, Portugal, Romania, and Slovakia.  Unfortunately, countries such as the UK and Ireland are still lagging behind but thankfully they appear to be in the minority!
The One of Us campaign is, of course, still counting on your support and campaigners now hope to achieve 1.5 million signatures!  So if you haven't yet signed the petition please do so now by clicking this link:
One of Us petition.
American woman Gianna Jessen (pictured) makes a passionate plea to the people of Victoria, Australia in this youtube video filmed back in 2008, as she talks about our own experience as someone who survived a saline abortion.
Gianna speaks about how she started suffering from cerebral palsy as a result of being starved of oxygen while she fought to stay alive in her mother's womb.  She now, however, sees this condition as a gift and asks: "if abortion is about women's rights, then what were mine?  There was not a radical feminist standing up and yelling about how my rights were being violated that day; in fact, my life was being snuffed out in the name of women's rights."
Despite her adopted mother being told by doctors that Gianna "will never be anything" she is now able to walk and live a perfectly normal, healthy life.
Gianna, who has met and forgiven her biological mother, also tackles the lack of comfort some people may feel about talking about God and Jesus saying "He is the Creator, He gave me life!"
It is a very passionate speech and is worth viewing, whatever your stance on abortion.  Please check out the youtube links, below, which contain both parts of Gianna's speech.
/