Shopping Cart
Your Cart is Empty
There was an error with PayPal
Click here to try again
Thank you for your business!
You should be receiving an order confirmation from Paypal shortly.
Exit Shopping Cart
Calling Scotland's 841,000 Catholics to unite as one voice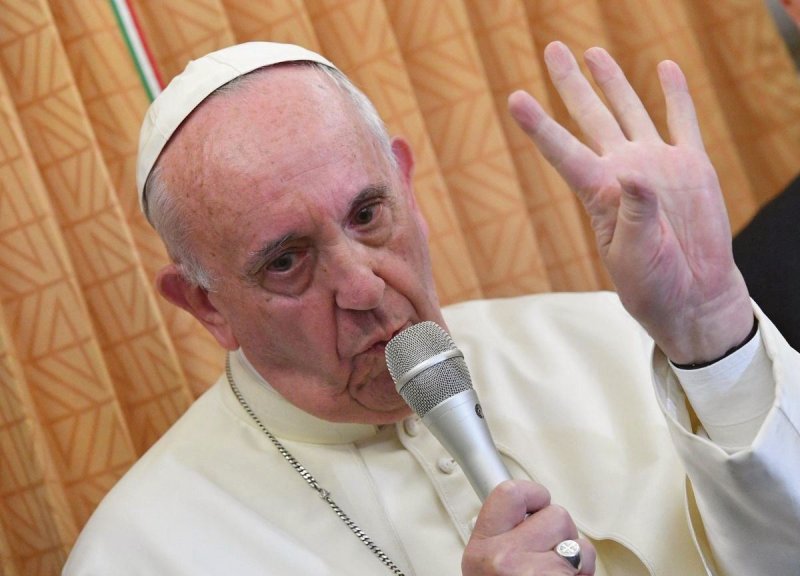 Pope Francis has spoken out against the theory of gender, something he has stated as being the "great enemy of marriage today".  The pope, speaking to a group of religious men and women in Tbilisi, Georgia, said: "Today, there is a global war trying to destroy marriage…they don't destroy it with weapons, but with ideas.  It's certain ideological ways of thinking that are destroying it…we have to defend ourselves from ideological colonisation."
The pontiff has often spoken about ideological colonisation and gender theory and the dangers they pose to society.  The ideological colonisation he refers to is primarily to do with developed countries – mainly in the West – imposing their ideas and values into developing nations and potentially withholding aid where those ideas and values are resisted.  Gender theory, on the other hand, is what an individual person believes himself or herself to be and it may not necessarily correspond with their biological sex.  Indeed, it may even be non-binary; that is, neither male nor female. 
The next day, during an in-flight press conference on his way home to Rome, the pope spoke once more about gender theory and expressed deep concern about "teaching in school about this [gender theory], to change mentalities."  This, he says, "is what I call ideological colonisation."

He then spoke more specifically about homosexuality and the pastoral call of the Church with regard to people who experience same-sex attraction.  He said: "First of all, I've accompanied in my life as a priest, a bishop, and even as pope, people with homosexual tendencies or even homosexual practices, I've led them closer to the Lord."  He called on all people within the Church to accompany people in such situations "as Jesus accompanies" because "when a person who has this condition gets in front of Jesus, Jesus won't say 'leave because you're homosexual.'"

The pope was, however, cautious about the more liberal headlines that have been attributed to him in terms of a possibly softer Church attitude towards homosexual acts when he said: "I want to be clear, this is a problem of morals.  It's a problem.  It's a human problem that has to be resolved as it can, always with God's mercy."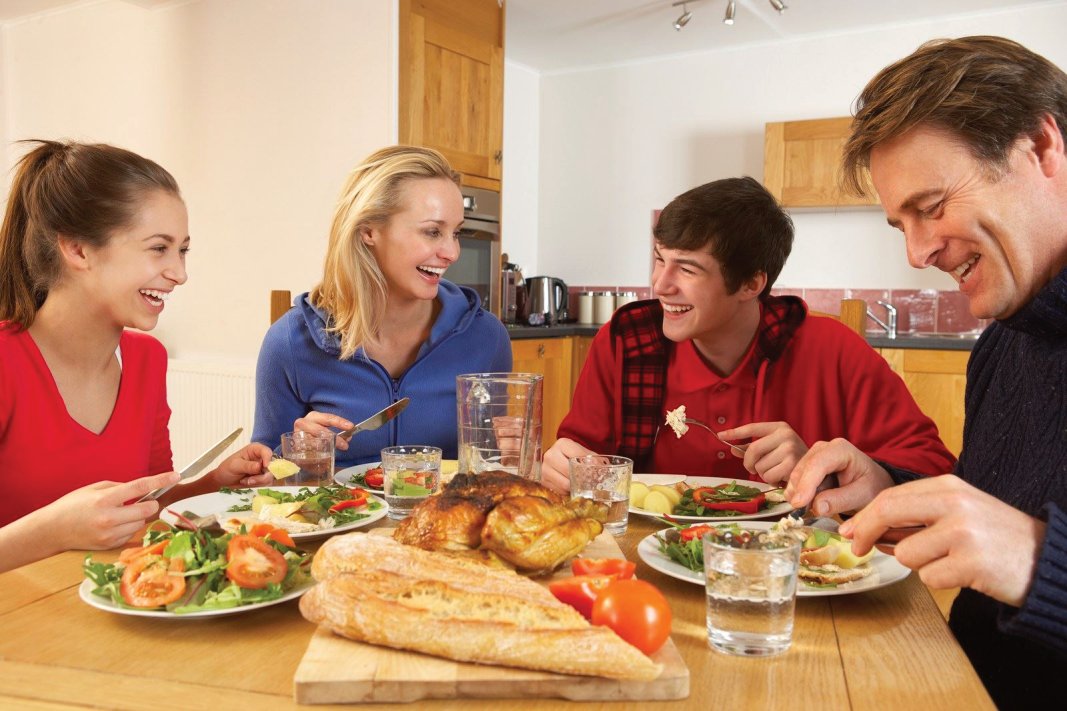 1. Eat
We Catholics like to celebrate with food!  This is why it is important to eat together as a family and to enjoy the delicious food gifted to us by God and prepared by the hands of our mother or father.  Mealtimes should be a time of great celebration and we should make an extra special effort to celebrate Sundays and Catholic feast days.  You may even want to consider celebrating important dates such as your anniversary, showing your children that your marriage is something that is important to you and that you delight in remembering that special day.  Why not bake a cake together for the occasion?
And remember, no mobile phones or tablets at the dinner table!  Encourage an environment free of technology, where everyone takes a turn to talk about the highs and lows of their day.  Let the dinner table be a forum for openness and honesty among all the family; a sacrosanct place where the family basks in the joys and rallies in the sorrows of each family member.
2. Pray 
Prayer can take many forms and prayer within the family unit is no different.  It is important that people pray as a family as best they can.  Praying the Rosary as a family is a beautiful way to express our faith and this is something that should be encouraged in every Catholic home.  You may want to make it more interesting for younger children by introducing images or pictures to go with the mysteries.  And if one of the kids kicks off, stop for a break, but remember to try and pick it up again another time.  And start small, especially with younger kids.  A few short prayers or a decade of the Rosary will likely suffice to begin with.
It's also very important to pray as a family before and after meals.  There are a number of simple prayers suitable for this but even a simple 'thank you Jesus' will do! 
And remember, it is important that children see their parents pray, so be prepared to set an example to your kids and make sure you take them to Holy Mass every Sunday and on Holy Days of Obligation.  Be an example to them by regular attendance at the Sacrament of Reconciliation, and consider becoming more active in the life of your Parish.  Children will respond positively to your active participation in the life of the Church and will see how important it is to you.
Be willing to talk about your faith and don't be embarrassed if one of the kids asks you something you don't know.  This is a great opportunity to learn as a family!  Learning can be a form of prayer too! So don't be afraid to pick up the Bible or the Catechism or to even search Google for an answer.  Let your children see just how interested you are to learn too. 
And above all, let them see just how much you love Jesus by your prayer!  
3. Be Merry
As Catholic people immersed in the love of Jesus Christ and with the sure and certain hope of eternal life, shouldn't we be immensely happy??  Our family life should be full of fun and games.  We should be unafraid to dance and to waste time with our children.  Just because God is at the very centre of our lives doesn't mean life has to be one big serious drag.  The fact that God is at the centre of our lives is the very reason we should be deliriously happy from the moment we wake in the morning until our head hits the pillow again the following night.  If those of us who are members of the Church established by Jesus Christ and who regularly gather in his presence at Holy Mass cannot be happy, then there is no hope for any of us!  No hope!  So let us rejoice, let us be happy.  Let's show our children that being Catholic is great fun!  And remember, don't complain or gossip about people and don't be too quick to criticise others.  Such an attitude creates a negative environment for children and leads to increased cynicism and scepticism; something they themselves will only be too happy to take on board!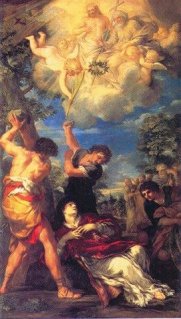 Sunday's First Reading (Acts 7: 55-60)
'Stephen, filled with the Holy Spirit, gazed into heaven and saw the glory of God, and Jesus standing at God's right hand. 'I can see heaven thrown open' he said 'and the Son of Man standing at the right hand of God.' At this all the members of the council shouted out and stopped their ears with their hands; then they all rushed at him, sent him out of the city and stoned him. The witnesses put down their clothes at the feet of a young man called Saul. As they were stoning him, Stephen said in invocation, 'Lord Jesus, receive my spirit.' Then he knelt down and said aloud, 'Lord, do not hold this sin against them'; and with these words he fell asleep.'
While sitting at my desk at work earlier this week a conversation about religion was struck up among my colleagues.  Religious chat is generally taboo these days and where it does exist it tends to take the form of an attack on whatever religion happens to be in the spotlight.  This time it was the Catholic faith; my faith.  I was asked to explain the Catholic Church's belief in the Eucharist.  No easy task in a very secular environment I can assure you.  But I tried my best to explain it in terms acceptable to the ears of my audience.
My colleagues listened to what I had to say and once I had finished a stony silence followed.  This was followed soon thereafter by a change of subject, diverting away from the ridiculous notion that a piece of bread and a cup of wine could be turned into the body and blood of a two thousand year old Jew.  The truth is, my colleagues probably felt not only confused but also a little uncomfortable by all the body and blood chat.  And I can assure you that I most certainly felt uncomfortable with having to explain it to a cynical crowd. 
Yet our discomfort at explaining our faith can never match the discomfort that must have been experienced by the Christian martyrs.  In today's first reading St Stephen shows incredible courage as he stands before a cynical crowd and tells them that he has seen 'heaven thrown open' and that he has also seen 'the Son of Man sitting at the right hand of God'.  Despite knowing that such words would likely lead to his death he was still not afraid to speak them.  And he even echoed the words of Christ on the Cross when he begged God to forgive those who were killing him.  Like any human being in that situation he would have been absolutely terrified, but he never once denied his faith in order to save his earthly life.
It's not easy to talk about our faith to others.  We can feel embarrassed, afraid, and even silly.  But thankfully the UK is not like the world St Stephen lived in.  It is a place where, despite some arguments to the contrary, people are generally free to talk openly about their faith.  We must not be afraid to use this freedom, but to do it sensibly and proportionately.  Our world needs a message of love, mercy and peace; a message that was so profoundly illustrated in the words and actions of St Stephen just before his death.  We can give the world hope with our message; a message that comes in the shape of one man….Jesus Christ.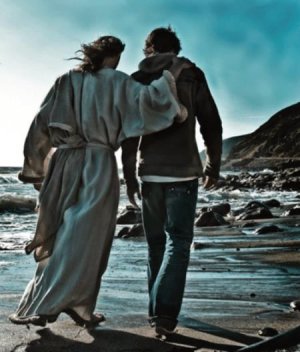 Accompaniment.  Could this be one of the most important words in the life of the Church today? 
One thing above all else struck me in reading Pope Francis' recent exhortation Amoris Laetitia.  It is the call to accompaniment.  While we are well aware of our call to love and to be merciful towards all people, do we know how to achieve this?  Think about those who live in ways or relationships that do not entirely accord with God's divine plan, such as same-sex unions, cohabitation and the divorced and remarried.  Pope Francis refers to these ways/relationships as 'irregular' and he suggests a need for accompaniment for people in such situations.  Not just the need to love and be merciful; but the need to commit to actual one-to-one accompaniment. 
I don't intend going into the fine detail of Amoris Laetitia as there have been numerous commentaries on the document and many different views expressed.  For me, I would sum up the document as being insightful in many ways, but especially when it comes to the love we are expected to show our spouse and our children.  I found it incredibly helpful, directing me towards being more patient and understanding in family life.  It is in many ways a challenge to live a holy and wholesome home life. 
But like a fine thread running through the document, there is this call to accompaniment.  The Pope isn't advocating anything that is contrary to the teaching of the Church.  There is no call to change doctrine and this is confirmed in the Pope's own words: ""To show understanding in the face of exceptional circumstances never implies dimming the light of the fuller ideal, or proposing less than what Jesus offers to the human being."  Quite simply, Church doctrine continues to stand strong and will always do so.  But perhaps the Pope's call to "show understanding" is something we should dwell on for a moment.
The Church has always called its people to be loving, compassionate and merciful; to understand the difficulties experienced by others.  It is after all a hospital for sinners.  So, in that sense, there is nothing new here.  The truth is, we should already be accompanying people in their difficulties and bringing them to Christ. 
Sadly, however, the reality is somewhat different.  Too often the Church (that is, the Catholic people) is seen as being judgmental, lacking compassion with a tendency to take the moral high ground.  We are often quick to go on the defensive, preferring to argue rather than listen.  Whether these accusations are justified is not something we should waste our time arguing about.  The important thing is to focus our minds on accompanying all people, whatever their circumstances, and to show them the loving face of Jesus.  We need to stop being defensive and, instead, be positive.  If we come across someone in an irregular situation; be it a same-sex union, or perhaps someone who is divorced and remarried, we are first and foremost called to show that person what it is like to meet the loving Christ, to feel the closeness of his endless love and his unfailing mercy.  We must accompany them.
Only by imitating the love of Christ and accompanying our brothers and sisters can we hope to bring them ever closer to Christ and his teaching.  In essence we are offering them an alternative to what the world offers them.  The world, with all its riches and ill-thought-out 'freedoms' offers people what they want, whenever they want it, seemingly satisfying every desire they could ever wish for.  Yet this is never the case.  People always want more.  Always.  The truth is this: people are never satisfied with what the world can give them.
Our patient, loving accompaniment may offer an alternative to the world's failure to satisfy.  By understanding the difficulties experienced by people and walking with them as Christ would we can bring them closer to the One who can satisfy the longings of each and every heart.
Our mission as Disciples of Christ is to bring people to know him and to know his Truth.  If we want to succeed in this we must first and foremost accept and act on our call to accompaniment.  That must be our first step.  Only then, once we have established a loving, trusting relationship, can we hope to change hearts to acknowledge and perhaps even accept the Truth; a truth that brings real love, real mercy, and ultimately, real freedom. 
If we want to build God's Kingdom in our world today, we must take people by the hand and walk with them.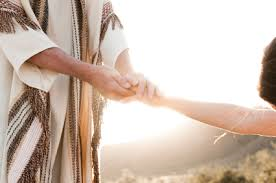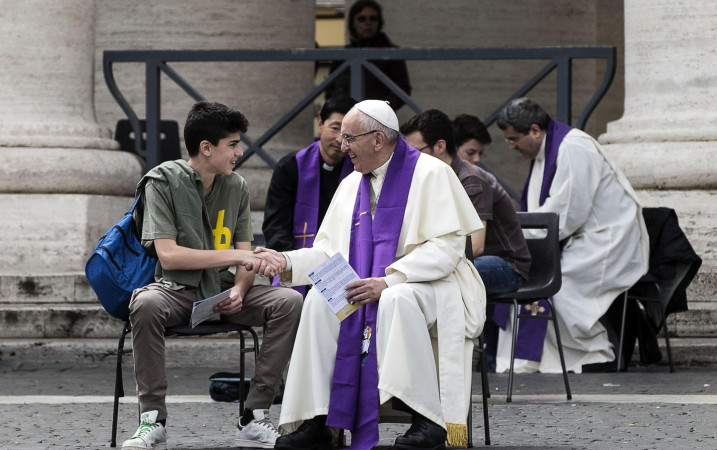 Pope Francis heard Confessions in the days leading up to the Mass
Pope Francis has given a lesson in love and freedom during his homily at the Jubilee Mass for Young People in Rome.
The Pope, speaking to thousands of youth in St Peter's Square, said that Jesus himself declared that Christians would be known "by the way they love one another."  The Pope continued saying, "love, in other words, is the Christian's identity card."
The Pope then tackled the meaning of love, stating that love is something you give.  He also added: "it [love] is caring for others, respecting them, protecting them, and waiting for them."
Francis then challenged the young people on the true meaning of freedom, stating that "freedom is not the ability to simply do what I want.  This makes us self-centred and aloof."
"Freedom" he said "is the gift of being able to choose the good: this is true freedom. The free person is the one who chooses what is good, what is pleasing to God, even if it requires effort, even if it is not easy."
He then called on the young people to grow in love and told them how they could do this: "the secret, once again, is the Lord: Jesus gives us himself in the Mass, he offers us forgiveness and peace in Confession."
The Pope's call to the young people can be summed up nicely in the term 'free love'.  He wants Christians to give themselves freely to others in love, and he wants us to choose to do this as it is pleasing to God.  He then tells us that the nourishment we need for this task can be found in the Holy Mass and in the Sacrament of Confession. 
Let us be under no illusions.  Our mission as Christians is to spread the love of Christ throughout the world.  We must let his Truth be known to all people and we must deliver this Truth in a spirit of love; a love that is freely given and that always has the other person's best interests at its core.  This message is not just for our young, but for all Christian people. 
The Christian message is one of great hope, mercy and peace for all people.  But, above all, it is a message of love.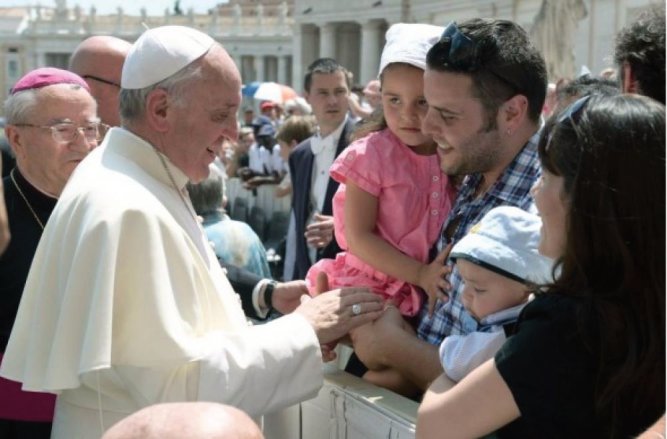 In his new exhortation,
Amoris Laetitia (The Joy of Love),
 Pope Francis has expressed the need to view the family unit as an opportunity rather than a problem, and has encouraged the Church to be more understanding and compassionate towards those who experience difficulties in family life.  There is a real sense of challenge in the document; a challenge to a deeper, less self-centred love towards all people, coupled with a deeper sense of humility.
The document, which runs to 264 pages, also speaks highly of the value of children and the need for married couples to be open to the prospect of new life.  It emphasises the need to see the family unit as a church and provides insight into the various reasons that have contributed to the breakdown of the family in our world today.  He was also critical of those who are narcissistic and irresponsible in relationships saying: "We treat affective relationships the way we treat material objects and the environment: everything is disposable; everyone uses and throws away, takes and breaks, exploits and squeezes to the last drop. Then, goodbye. Narcissism makes people incapable of looking beyond themselves, beyond their own desires and needs. Yet sooner or later, those who use others end up being used themselves, manipulated and discarded by that same mind-set."
As expected, the pope has not made any moves to change Church teaching and matters such as contraception, same-sex marriage, abortion and holy communion for the divorced and remarried have not been given the liberal treatment that many media outlets had hoped for.  This, of course, was never in doubt. 
However, Francis has encouraged the Church to give consideration to how it can best serve those who do not live in accordance with Church teaching, especially when it comes to reconciling them to God.  Bishops, priests and Catholic lay people are all being challenged to be the merciful face of Christ to those in difficult situations, while ensuring that the beautiful teaching of the Church is preserved.  There is also a challenge to be more positive about Church doctrine, to present it in a way that reveals its true beauty and goodness.
While we are not yet in a position to go into detail on the exhortation we will be posting a number of related content on our Facebook and Twitter feeds over the coming days.  We also expect to publish more posts here on our blog so please do check it regularly.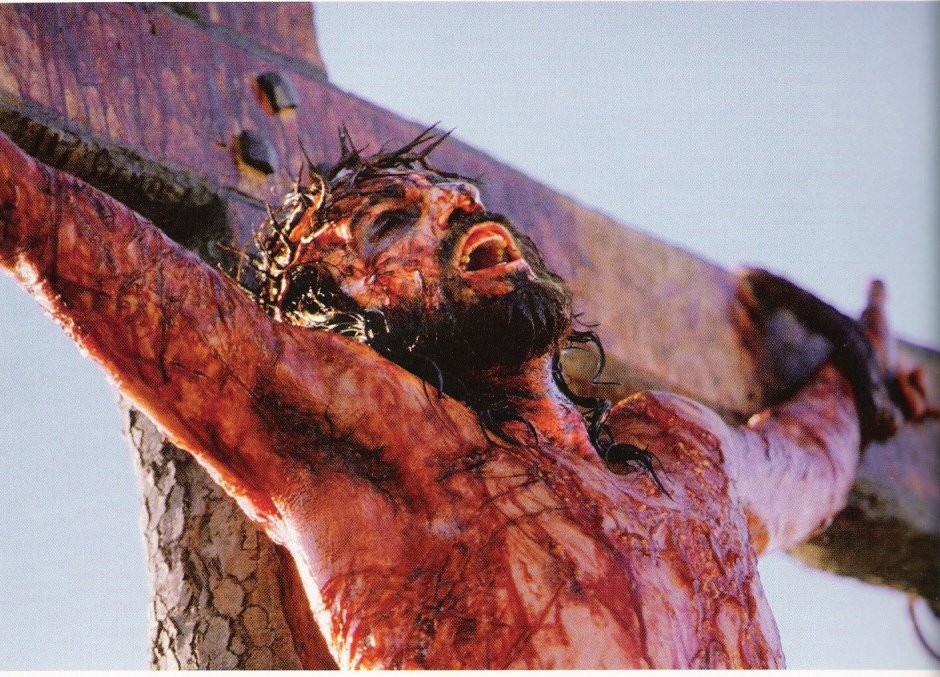 As we journey with Christ through his Passion and Crucifixion it is worth bearing in mind some of the little things we as human beings are drawn to but that are contrary to God's desire for our lives.
The intolerable pain and suffering taken on by Jesus as he was abused, spat upon, mocked, and beaten is something we must all think about over these next few days.  Having large nails driven into your hands and feet and being attached to a cross is something we simply can't imagine. 
Jesus' suffering and crucifixion was not some kind of crazy act designed to impress.  It was essential.  It was needed in order to reconcile each and every human being to God.  Each and every sin against God is represented by a drop of blood shed by Christ or by a nail driven into his bones.  Yet was it really worth it?  Do we really appreciate the freedom Christ gave us when he undertook this most loving, selfless act?   
Consider this…
Jesus didn't suffer so that I could hate.
Jesus didn't suffer so that I could be violent or persecute.

Jesus didn't suffer so that I could hold grudges.
Jesus didn't suffer so that I could gossip, complain or criticise.
Jesus didn't suffer so that I could lie and be unfaithful.
Jesus didn't suffer so that I would forget about him and never talk to him in prayer.
Jesus didn't suffer so that I would rather do something else than spend time with him at Holy Mass and the Sacraments.
Jesus didn't suffer for a select few.  He suffered for me.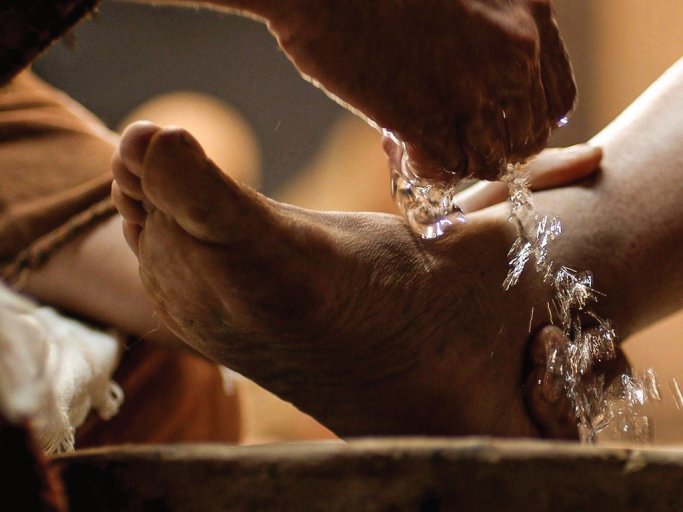 In today's Gospel we hear about the washing of the apostles' feet by Jesus.  Peter was very resistant to this as it seemed completely absurd to have Jesus do such a thing.  This was, after all, God made man, the Saviour of the world!  It should surely be the other way round would have been Peter's thinking.
Yet Jesus makes it clear that this is something he must do.  Firstly, he makes it clear that "unless I wash you, you will have no inheritance with me."  This is a clear link to our Baptism and its fundamental importance in our salvation.  It is also a link to the Sacrament of Reconciliation, where we are once again clothed in the white robe of our Baptism and brought to new life.  Our inheritance, it seems, is dependent on living in accordance with Christ's teaching, and this is achieved through our acceptance of and living in the Sacraments of his Church.
Christ's washing of the apostles' feet is also a sign that he is here to serve rather than be served.  It is also considered by many to be an important sign of the priesthood and its role in taking the love of God to all people.  And this is what I would like to focus on for a moment.  Despite being in the knowledge of the intolerable pain and suffering he was about to endure, Christ took time out to perform this simple but critical act of love.  And that is what we need to take from this special moment between Jesus and his apostles.  It was an act of selfless love; a visible sign of how man should treat man.  Jesus wanted to show this love to his apostles so that they would then do the same to others.
This Holy Week, are you prepared to wash the feet of those closest to you?  While we may participate in the washing of the feet during the Mass of the Lord's Supper we must also remember that our homes and families are small churches too.  So after tonight's Mass when you get home, consider washing the feet of your family and perhaps take turns doing so.  And while this is something that can be initiated by any member of the family, perhaps those of you who are fathers can take the lead.  Men are called to follow in the footsteps of Jesus and tend to their own flock in the same way that Jesus did.  And what better way to do this than to replicate Christ's actions and wash the feet of those closest to you?  While simple, this act of love carries with it an incredible power, the power of Christ who makes all things new.  And for those of you with children in your household, it will create a real sense of intrigue among them and they will no doubt want to learn more.  It's a great opportunity to explain to them, in simple terms and by action, just how much Jesus loves them and how much you love them too.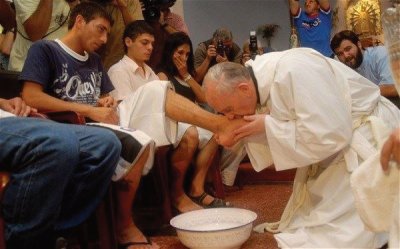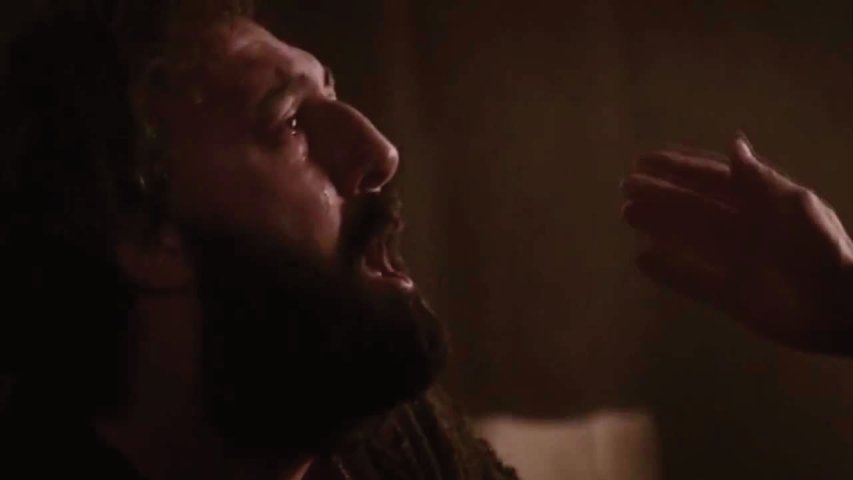 From today's Gospel:
'Simon Peter said, 'Lord, where are you going?' Jesus replied, 'Where I am going you cannot follow me now; you will follow me later.' Peter said to him, 'Why can't I follow you now? I will lay down my life for you.' 'Lay down your life for me?' answered Jesus. 'I tell you most solemnly, before the cock crows you will have disowned me three times.''
This small passage from today's Gospel follows on nicely from our reflection on yesterday's Gospel when we compared the simple love Mary had for Jesus in needing to be close to him with Martha's need to be on the go.  In being so preoccupied Martha missed out on precious quality time with Jesus, a mistake Mary was not prepared to make.
And today we have Peter, one of Jesus' closest disciples, claiming that he would lay down his life for Jesus.  That, you would think, is a step up from the love shown by Mary.  And it is.  And Peter would, of course, eventually become a martyr for Christ in Rome.  But for now Jesus has an unfortunate surprise for Peter.  He tells him that he is going to deny him.  Imagine your best friend, or even your spouse, telling you that they know you will betray them in some way.  You, like Peter, would be very disappointed to hear such news!  But then don't we betray people every day, denying their true value as fellow human beings and children of God?  Don't we gossip, complain and criticise other people behind their back on a regular basis?  These are human weaknesses and no human is exempt from them.  Even St Peter fell into this trap!  So, in that sense, we are in good company.
But, like St Peter, we are called to greater things.  We are called to overcome our human weakness and realise the hurt caused by some of our actions.  How can we forget the look on Peter's face in Mel Gibson's The Passion of The Christ when he heard the cock crow?  How can we forget the way he then rushed to the feet of Mary and sobbed uncontrollably as he clung to her garment, realising how foolish and weak he had been?
We are all capable of moments of weakness in our lives, even to the point of mistreating or even denying those most precious to us.  The next time you fall into this trap look for the comforting arms of your mother Mary, just as Peter did, and seek reconciliation with Jesus in the Sacrament of Confession.  This is how we can overcome our weakness and become saints.  If Peter can do it, so can we.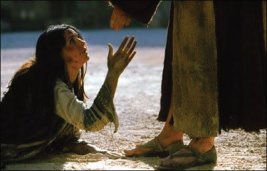 Sunday's Gospel (John 8:1-11):
'Jesus went to the Mount of Olives. At daybreak he appeared in the Temple again; and as all the people came to him, he sat down and began to teach them.
The scribes and Pharisees brought a woman along who had been caught committing adultery; and making her stand there in full view of everybody, they said to Jesus, 'Master, this woman was caught in the very act of committing adultery, and Moses has ordered us in the Law to condemn women like this to death by stoning. What have you to say?' They asked him this as a test, looking for something to use against him. But Jesus bent down and started writing on the ground with his finger. As they persisted with their question, he looked up and said, 'If there is one of you who has not sinned, let him be the first to throw a stone at her.' Then he bent down and wrote on the ground again. When they heard this they went away one by one, beginning with the eldest, until Jesus was left alone with the woman, who remained standing there. He looked up and said, 'Woman, where are they? Has no one condemned you?' 'No one, sir' she replied. 'Neither do I condemn you,' said Jesus 'go away, and do not sin any more.''
In the Jubilee Year of Mercy this particular passage of scripture stands out more than most.  It is a perfect example of the new world order that Jesus seeks to achieve.  It is a world of mercy, where no sin is incapable of forgiveness.  It is a world where hate, grudges, complaints and criticism reign no more. 
What Jesus wrote in the sand is a mystery.  But his message is abundantly clear.  We must be careful not to judge and condemn the goodness or otherwise of people when we ourselves are in a sinful state.  If we are aware of someone acting contrary to the Gospel we are called to be like Jesus and do two things.  First, we are called to show kindness, mercy and compassion and to put our arm around the person to show them that they are loved.  Second, we are called to encourage them to seek the forgiveness of God, to live in accordance with the Gospel, and to refrain from committing sin again. 
This is precisely how things are played out when we go to Confession.  Jesus welcomes us, puts his loving arms around us and forgives our sins.  He then asks us to go and sin no more.  And while we must take Jesus' call to refrain from further sin very seriously, he understands our weaknesses and the difficulties and struggles we experience in our world.  That is why he welcomes us again and again in Confession.  He never tires of pouring out his forgiveness.  He just needs us to be willing to make the effort to go to him. 
/