Shopping Cart
Your Cart is Empty
There was an error with PayPal
Click here to try again
Thank you for your business!
You should be receiving an order confirmation from Paypal shortly.
Exit Shopping Cart
Calling Scotland's 841,000 Catholics to unite as one voice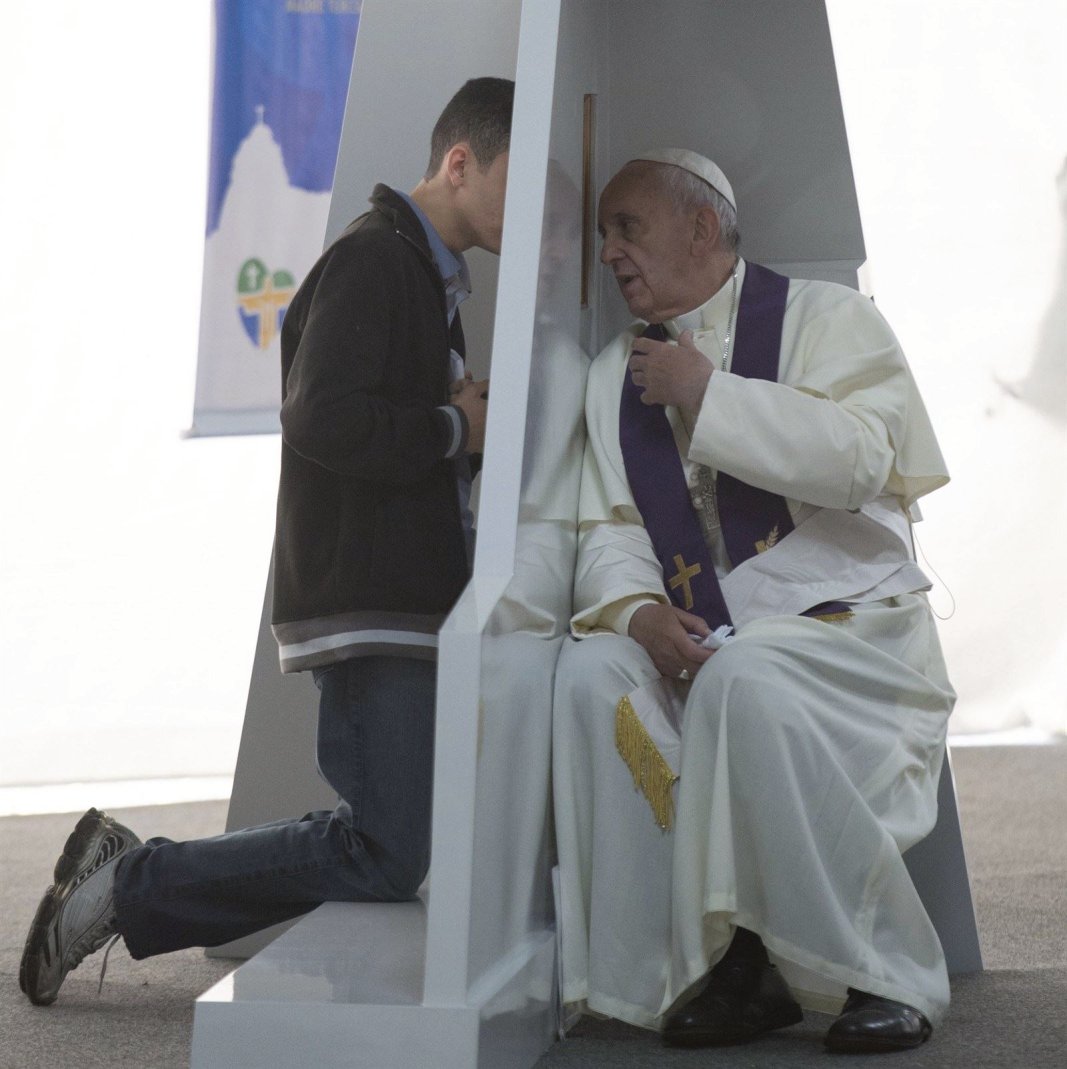 From Sunday's Gospel (John 20:19-31):
'The disciples were filled with joy when they saw the Lord, and he said to them again, 'Peace be with you.
'As the Father sent me,
so am I sending you.'
After saying this he breathed on them and said:
'Receive the Holy Spirit.
For those whose sins you forgive,
they are forgiven;
for those whose sins you retain,
they are retained.''
There is a lot to take on board from this week's Gospel story.  There are perhaps two important strands; the first is Jesus' gift of the Holy Spirit to his disciples, the second is Thomas'unbelief.
I would like to focus for a moment on the first of these. When Jesus breathes on the disciples and gives them the gift of the Spirit he also gives them a power; he delegates the power to forgive and retain sins.  It is here that the first priests of the Church receive the grace and the power to bring to us the Sacrament of Reconciliation.  And as Christ intended his priesthood and his Church to grow, this same power is attributed to each priest of the Church today. 
Could Jesus have simply said that all sins are forgiven and that there is no need to seek the assistance of a disciple or priest to hear Confessions?  Yes he could have.  He could quite easily have said this if he wanted.  But he didn't.  He wanted his children to come forward to reveal their wrongdoings and he wanted to hear them say that they were sorry.  We are all called to go forth to Confession and to reveal our sins and to ask God's forgiveness, a forgiveness He is always prepared to give us.  Even Pope Francis visits the confessional twice per month.
In this Gospel passage Christ institutes the beautiful Sacrament of Reconciliation.  He entrusts the Sacrament to his Church and to his priests. He then asks us to come forward to receive this great gift.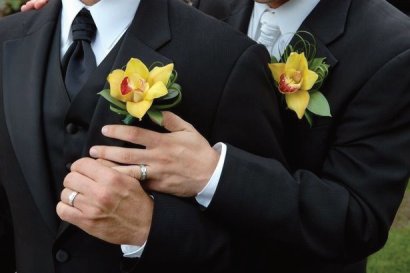 New Equality and Human Rights Commission guidance on how same-sex marriage should be taught in schools appears to offer protection to those who believe that marriage should only be between one man and one woman.
The guidance makes the following important points:
No school, or individual teacher, is under a duty to support, promote or endorse marriage of same sex couples.
Teachers and other school staff, parents and pupils are all free to hold personal opinions on the marriage of same sex couples, including a view that marriage should only be between a man and a woman. The Scottish Government considers the belief that marriage can only be between a man and a woman is a belief worthy of respect in a democratic society.
Individuals are free to express positive or negative views about the marriage of same sex couples.
This guidance must be viewed as something positive for those people who believe only in natural marriage; that is marriage between one man and one woman.  We as Catholics are among those people and this document sets a fairly positive tone for our Catholic schools and the freedom of our educators and pupils to express concern about other forms of marriage. 
The most important thing for our schools on the subject of marriage is that they promote marriage between one man and one woman and that this is put forward as the only form of marriage revealed by God and instituted by Christ as a Sacrament.  And while schools will still need to refer to the availability of same-sex marriage as provided under the new legislation, the ability of educators to promote the Church's view at the expense of other forms of marriage not accepted by the Church is not hindered.
That said, the Church continues to be a welcoming place for all people and accepts that many people have same-sex attraction.  And while detractors may suggest that the Church is not a welcoming place for all because it believes sexual relations between people of the same sex to be sinful, we must remember that sexual relations outside of marriage between heterosexual couples is similarly sinful as are acts of sexual self-gratification.  The Church teaches that there are two essential elements to marriage; the unitive aspect which is the complete giving of one to the other, and the procreative aspect of being open to the possibility of new life.  
Remember, the Church is a hospital for sinners not a club for saints.  A fundamental role of the Church is to bring people to Christ through the process of reconciliation, and this is a gift open to all.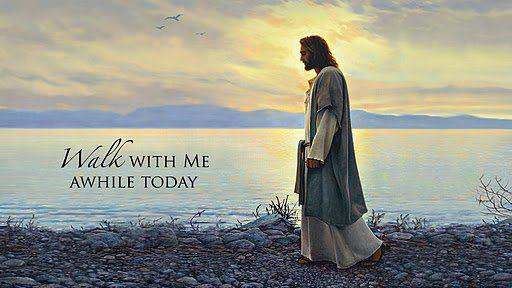 Lent is now upon us and we can all hopefully look forward to spending much time reflecting on our faith and our relationship with Jesus as we embark on a journey of prayer, fasting and almsgiving.
And while we have the option to develop our relationship with Jesus all year round, there is perhaps no better time than Lent to spend a little more time in the presence of Christ; one to one.  This Lent we are invited to get up and walk a while with our Saviour.  We are asked to pray more often than normal; to fast more; and to give more freely to those in need.  All of this can be achieved with the help of Christ.  If we take up his offer to walk with him he will give us the graces we need to make the most of this special season of Lent.
But what if you are far from the Church or have fallen away from the faith?  If this applies to you I would ask you to just consider taking a little time out this Lent to speak to Jesus.  It might be a prayer; it might be a question; it might be a concern or worry; or it might even be a simple hello!  The truth is, anything goes.  Jesus wants to give you the floor so that you can tell him everything that is on your mind.  The most important thing for Jesus is that you need him.  He wants to be the perfect friend; one who doesn't judge, who doesn't argue, and who doesn't impose any conditions on your friendship. 
Consider popping into a Church this Lent and spending some quality time with Jesus.  He is right there waiting for you in the tabernacle.  It's no illusion, no trick; he exists right there and he is waiting for you to come home to him.
And if your lack of faith relates to the Church, remember that the Church is a hospital for sinners not a club for saints.  If you feel disgruntled or even distrust towards the Church, remember that it is Christ who founded it and it is Christ who waits for you.  He is the most important element of our faith.  It is through him that we will learn to love God, to love one another, to become better people and, ultimately, to be united with the Father in Heaven.
This Lent, as you give up chocolate or alcohol, consider spending some quality time with your Saviour.  He has so much love to give and this love has your name written all over it.  Nobody can give the perfect love and peace that Christ can. 
Make a special effort this Lent to attend a very special appointment in your local Church.  You may not know it but Jesus already has your name in his diary.  The only question is, will you turn up....?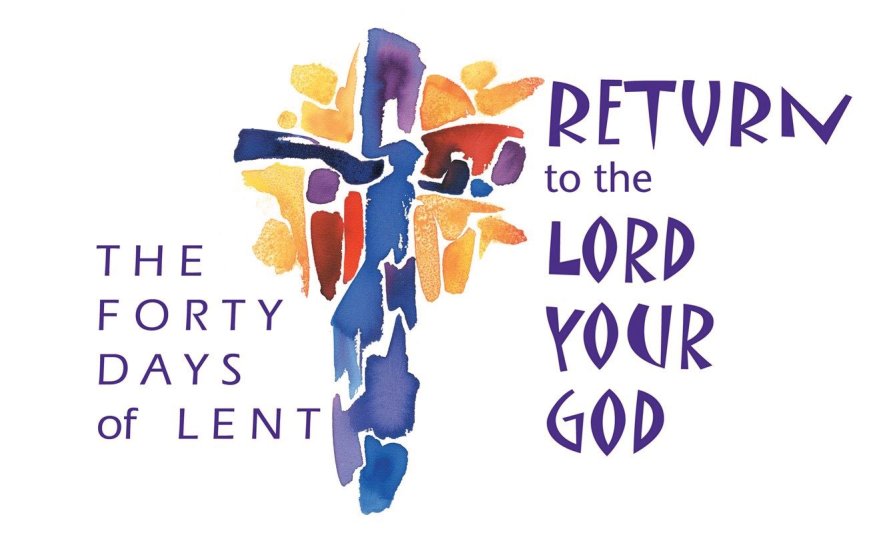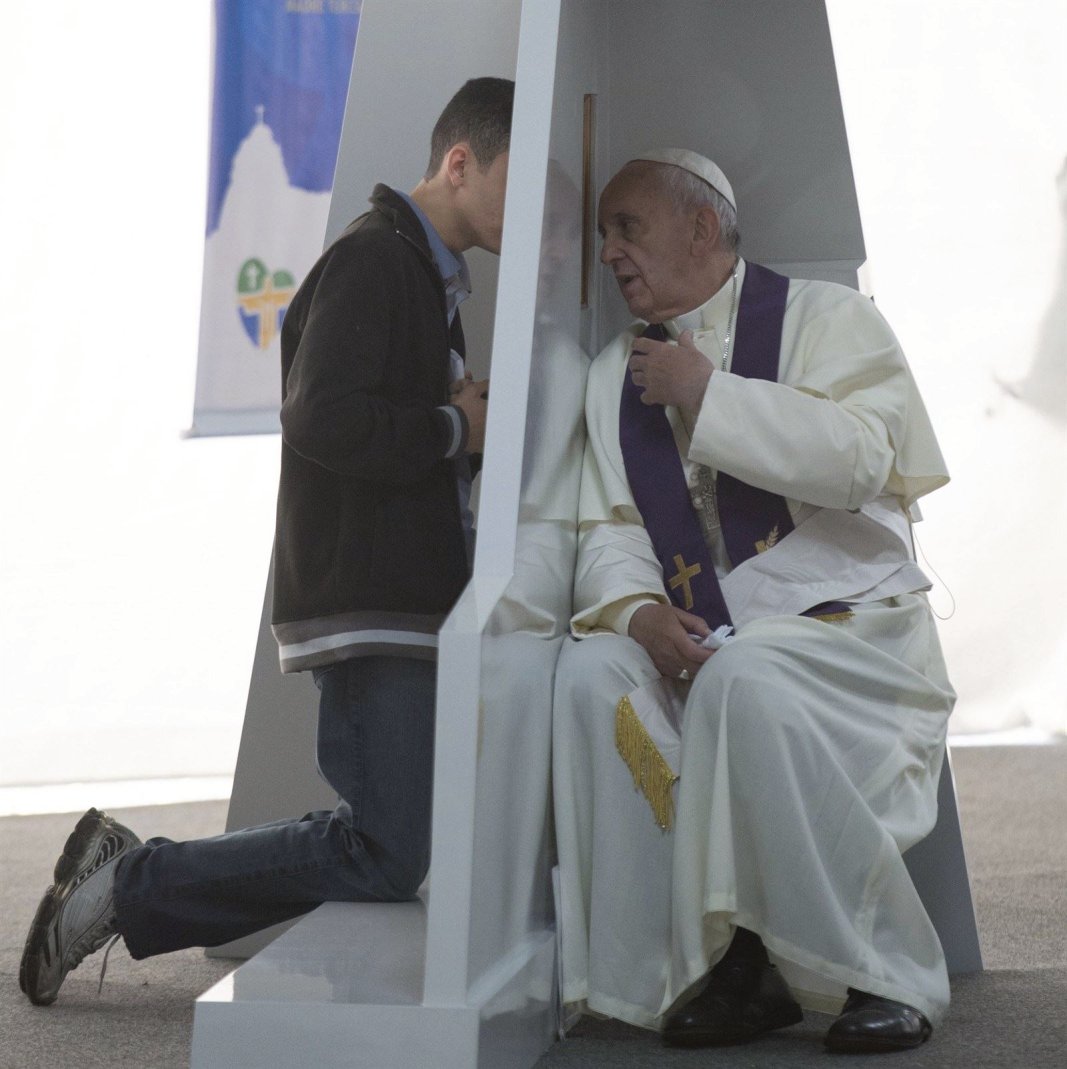 Pope Francis hears a young man's confession
Pope Francis has invited parishes around the world to dedicate a full 24 hours to the Sacrament of Reconciliation during Lent. The initiative, which started in 2014 and takes place on the fourth Sunday of Lent, has already been enthusiastically received by dioceses and parishes around the world.  It is hoped that it will encourage people to come to Confession and to meet the Lord.  It is also hoped that parishes will ensure the initiative coincides with Eucharistic Adoration.
If your parish doesn't yet have any plans to take part then approach your parish priest and encourage him to do so.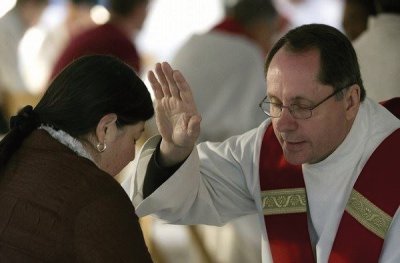 Have you ever thought it is easier to simply say sorry to God yourself and that this is enough to absolve you from your sins?  Why should you need to go to a priest when you can speak directly to Jesus and ask for forgiveness?
The answer is in Sacred Scripture and it is probably clearer than you think.  Tim Staples, Director of Apologetics at Catholic Answers, has tackled this very issue head on and provides us with a detailed scriptural basis for the Sacrament of Reconciliation and the need for priestly participation.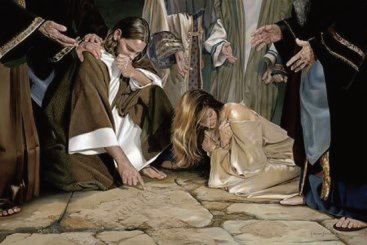 Consider this Gospel passage (John 8:1-11):
And Jesus went to the Mount of Olives.  At daybreak he appeared in the Temple again; and as all the people came to him, he sat down and began to teach them.  The scribes and Pharisees brought a woman along who had been caught committing adultery; and making her stand there in the middle they said to Jesus, 'Master, this woman was caught in the very act of committing adultery, and in the Law Moses has ordered us to stone women of this kind.  What have you got to say?'  They asked him this as a test, looking for an accusation to use against him.  But Jesus bent down and started writing on the ground with his finger.  As they persisted with their question, he straightened up and said, 'Let the one among you who is guiltless be the first to throw a stone at her.'  Then he bent down and continued writing on the ground.  When they heard this they went away one by one, beginning with the eldest, until the last one had gone and Jesus was left alone with the woman, who remained in the middle.  Jesus again straightened up and said, 'Woman, where are they?  Has no one condemned you,' said Jesus.  'Go away, and from this moment sin no more.' 
Nobody knows what Jesus wrote in the sand in this Gospel passage.  Some suggest it was the sins of the scribes and the Pharisees.  Others suggest Jesus was making the point that the sins of the scribes and the Pharisees were as many as the grains of sand on the ground.  But whatever it was, it made them walk away from their intended execution of the adulterous woman.
This passage is perhaps relevant when we consider the recent furore around the Church's Synod on Family Life.  The Synod has been established as a forum for Church fathers to consider important issues around family life such as marriage, divorce, cohabitation, contraception and homosexuality.  The furore, as I have so delicately put it, centres around the publication of the Synod's mid-term report, the language of which has made some Catholic people quiver at the prospect of changes to Church teaching. 
While any change in Church doctrine is, thankfully, very unlikely, the document contains a clear undertone which suggests a certain sympathy or understanding with people in sinful situations.  There were positives drawn from people living in same-sex relationships and cohabiting couples.  There was talk of further consideration of the issue of participation in the sacraments for divorced and remarried people.  It appears the Church is not going to shirk from discussing the big issues.
For me, the report, rather than setting out a threat to Church teaching, has brought about an opportunity to consider how we treat sinners.  It is more about what we do with sinners rather than drilling down to what is actually a sin.  And this is where the Gospel is so relevant. 
The Synod report is a working document which will be subject to change as the first gathering of the Synod comes to a close this week.  Further, even when this work is done the report will not be an authoritative document.  No significant decisions will be made until October 2015 when the Synod gathers again to finalise its views.
In the meantime, we are all asked to consider the content of the Synod's discussions.  Content which for me suggests the Church is encouraging careful consideration of how we treat people in sinful situations.  It's all well and good saying that there is a simple answer to sin in the form of the sacrament of reconciliation.  However, it is a whole different ball game getting people there.  Indeed, many people who consider themselves to be practising Catholics probably don't go to confession as often as they should.  Consider Pope Francis and his fortnightly visit to the sacrament.  If he needs it twice per month, how often do I need it??
So, how do we get people to confession?  How do we get people to engage more with the Church?  That is, after all, where we want sinners to be; in the Church!  I know I am a sinner; that's why I am Catholic, that's why I go to Mass every week.  I need the grace of God to sustain me and to help me.  I am, in truth, no different to the adulterous woman in the Gospel and I need the same grace of God as she did.    
I feel that the Synod has thus far been an extremely useful exercise for the Church.  I think it is an opportunity for the Catholic Church to seriously consider how we reach out to people.  I think it is an opportunity to reaffirm the beautiful teaching of the Church but to perhaps take a slightly different tact in how we share it with people.  It's not about watering down Church teaching; it's about how we wrap our arms around people who need God's forgiveness.  It's about how we lead them and their families to the Church and to participation in the sacraments.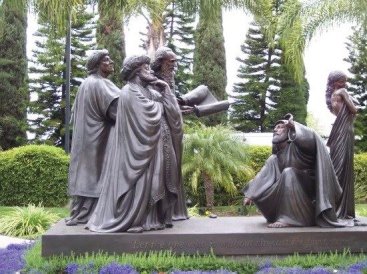 Who do you want to be….the loving Jesus coming to the aid of someone in need, or the self-righteous Pharisees, ever willing to condemn at the first hint of sin?  Jesus forgave the adulterous woman.  But before he did this, he chastised those who tried to claim the moral high ground and who condemned her.  He told them: 'Let the one among you who is guiltless be the first to throw a stone at her.'  Nobody threw a stone.  Why?  Because nobody is guiltless.  The only two people to walk the earth without guilt and sin were Jesus and our Blessed Mother, Mary.  Everyone else carries guilt and carries sin.  Everyone else needs the forgiveness of God. 
If we took fellow sinners in our loving, compassionate arms as Jesus did, couldn't we bring many more people to the Church and to God? 
The next time you stand before a sinner, think of this Gospel and drop the stone in your hand.  Be more like Jesus and come to their aid.  Wrap your arms around them and show them the love and compassion that awaits them in Christ's Church.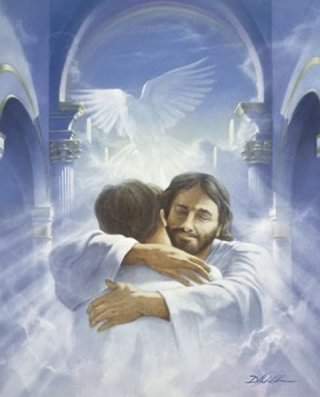 Christ brings forgiveness and freedom
The Catholic Church, as Pope Francis has declared on many occasions, is a Church of mission and we Catholic people are all called to carry the Good News to the ends of the earth and to share it with all people.  And this mission, we are encouraged, must be without condition and without restriction.  Our mission is to share it with all people and to pray that the Holy Spirit will use our efforts to penetrate the hearts of those who hear it. 
But what will I say?  Where do I start in sharing the Good News?  These are relevant questions and there is no easy answer, but perhaps we should consider starting with forgiveness.  Jesus, by his death on the Cross, died for all people.  Not just the people of Jesus' time and not just Christian people.  No, Jesus died for ALL people. 
Yet, why did he die?  Well, he died to take away our sins.  Everything we do wrong in our life, every bad decision which results in us hurting someone, anything that isn't good, all of it is forgiven by Christ hanging on the Cross.  And this, I suggest, has to be our starting point.
Many people are afraid of God and afraid of Christianity because they think it brings judgement and condemnation.  They think Christianity frowns upon every tiny wrong move in life; that it brings too much expectation, too much pressure.  Yet, the opposite is true.  Christianity does not judge and does not condemn.  Rather, Christianity brings understanding and compassion.  Christianity brings a man, bruised and beaten, nailed to a Cross and dying.  Dying for you, dying for me.
And yes, this is very hard to accept.  Of course it is!  Could you imagine if Jesus was around today?  He would be called a fool and ridiculed.    
Jesus was ridiculed beyond compare.  Yet he kept going.  He was abused beyond compare.  Yet he kept going.  He had his hands and feet nailed to pieces of wood.  Yet he kept going.  
Why did Jesus keep going?  Simple.  Because he loves.  He loves us!  He even loved so much that he forgave all of those people who ridiculed him and abused him.  He even forgave those who put him to death.
Jesus understood that we are all sinful because he witnessed man's inhumanity to man at first hand.  Yet he had compassion for them.  This is why Christianity brings understanding.  This is why Christianity brings compassion. 
And while people feel Christianity expects too much of people, I would argue that Christianity, drilled right down, only expects one thing; to acknowledge that we do wrong.  And by acknowledging this, we turn to Christ to ask him to pour out some of that forgiveness he bought for us  on the Cross.
There is nothing Christ is not prepared to forgive; nothing.  And that must be central to our evangelisation.  It must be central to our sharing our faith with others.  And when Christ rose from the dead three days after his crucifixion, he paved the way for us to rise from the ashes of our wrongdoings and failings.  His suffering on the Cross is our suffering in sin; our suffering because of the bad things we do.  Yet we, like Christ, can rise from this suffering. 
Christ, through the Church and through the priest, can resurrect our lives by forgiving us in the sacrament of Confession.  He can drag us out of the darkness and bring us into the light.  When we go to Confession, our slate is wiped completely clean.  Completely clean!  We have no weight on our shoulders, no burden to carry.  We are completely free!
Money can buy us all the material goods and possessions we crave, and that may bring us happiness for a while.  But money cannot buy us true forgiveness.  It cannot wipe our slate clean.  Jesus, however, has the power to do this.  It is Jesus who makes all things new.  
And remember this, Jesus never ever holds a grudge.  If you tell him you did wrong he will forgive you and he will immediately forget all about it.  That is why we can confidently say our slate is wiped clean with Confession.  Everything we confess is wiped from the record.  It no longer exists.  We are free.
This, I would suggest, is the message we must take to the world.  A message of forgiveness and freedom.  Tell people that they are loved beyond compare and that there is nothing they have done that Christ isn't prepared to forgive.  
This is our mission.  
To read more on the sacrament of Confession and what it involves, please
click here
.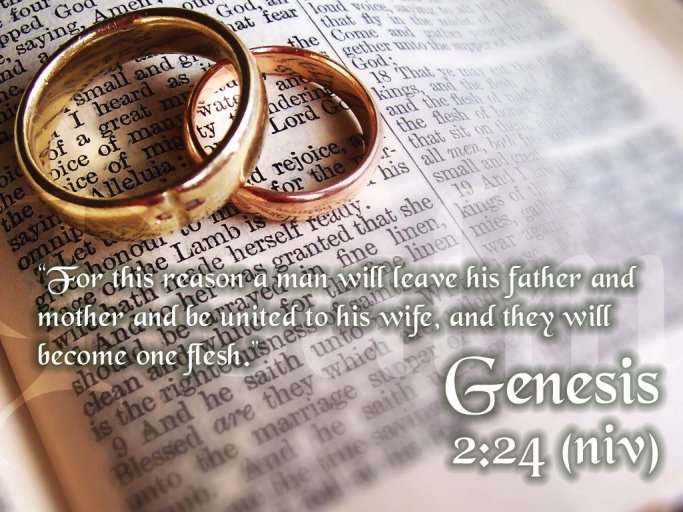 Why is marriage indissoluble?

Marriage is triply indissoluble: first, because the essence of love is mutual self-giving without reservation; second, because it is an image of God's unconditional faithfulness to his creation; and third, because it represents Christ's devotion to his Church, even unto death on the Cross.

At a time when 50 percent of marriages in many places end in divorce, every marriage that lasts is a great sign - ultimately a sign for God. On this earth, where so much is relative, people ought to believe in God, who alone is absolute. That is why everything that is not relative is so important: someone who speaks the truth absolutely or is absolutely loyal. Absolute fidelity in marriage is not so much a human achievement as it is a testimony to the faithfulness of God, who is there even when we betray or forget him in so many ways. To be married in the Church means to rely more on God's help than on one's own resources of love.

What threatens marriages?

What really threatens marriages is sin; what renews them is forgiveness; what makes them strong is prayer and trust in God's presence.
Conflict between men and women, which sometimes reaches the point of mutual hatred in marriages, of all places, is not a sign that the sexes are incompatible; nor is there such a thing as a genetic disposition to infidelity or some special psychological disability for lifelong commitments. Many marriages, however, are endangered by a lack of communication and consideration. Then there are economic and societal problems. The decisive role is played by the reality of sin: envy, love of power, a tendency to quarrel, lust, infidelity, and other destructive forces. That is why forgiveness and reconciliation, in confession as well, is an essential part of every marriage.
(From the Catholic Youth Catechism questions 263-264)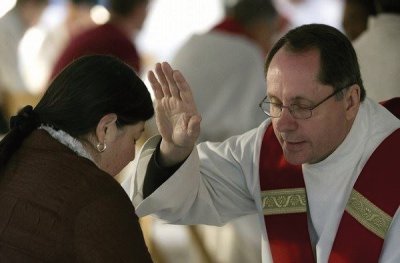 Hearing Confession is just one of a priest's many duties
From today's Gospel (John 13:16-20):
'I tell you most solemnly,
whoever welcomes the one I send welcomes me,
and whenever welcomes me welcomes the one who sent me.'
In this Gospel passage we can clearly see Jesus referring to his disciples. 
Yet, fast forward two thousand years to today and Jesus would be talking about our priests and bishops.  So let us ask ourselves this question….how do I treat my parish priest?  Do I welcome him to my home?  Do I treat him with the respect Jesus suggests he deserves?  Do I appreciate the work he puts in to his ministry, in saying Mass, in hearing Confessions, in tending to the sick, in tending to the dying, in tending to the bereaved, in putting in hour after hour of deep and meaningful prayer for my benefit, in dealing with parish politics? 
Remember that your priest has been chosen by God to be in your parish, to minister to you and your fellow parishioners.  God has put him in that very place at this very time and He wants you to welcome His servant in the same way that you welcome Jesus in the Eucharist.
Yes, it is the task of the parish priest to serve his parishioners and to lead them in faith.  But it is not a one way street.  We too are called to support our priest and assist him in whatever way we can to help him in his ministry.  And from these close, supportive relationships between priest and parishioner we can build up strong, faithful parish communities ready to announce the Good News to the world.
/