Shopping Cart
Your Cart is Empty
There was an error with PayPal
Click here to try again
Thank you for your business!
You should be receiving an order confirmation from Paypal shortly.
Exit Shopping Cart
Calling Scotland's 841,000 Catholics to unite as one voice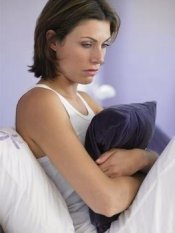 The Church recognises the tragedy of abortion
Pope Francis has asked priests not to withhold God's mercy to women who have had abortions and who seek forgiveness for it during the Church's upcoming Year of Mercy.
The pope, in a letter addressed to Archbishop Rino Fisichella, Archbishop of the Pontifical Council for the Promotion of the New Evangelisation, said that: "I have decided, notwithstanding anything to the contrary, to concede to all priests for the Jubilee Year the discretion to absolve of the sin of abortion those who have procured it and who, with contrite heart, seek forgiveness for it."
The pope also said: "May priests fulfil this great task by expressing words of genuine welcome combined with a reflection that explains the gravity of the sin committed, besides indicating a path of authentic conversion by which to obtain the true and generous forgiveness of the Father who renews all with his presence."
But is this really the headline grabbing story some are suggesting it is?  Not quite.  So what has changed, if anything?  Well, the big (and only!) change comes in the shape of who can forgive a woman who has procured an abortion.  Normally this is a matter for the local Bishop but the pope, in his letter, is allowing priests to do this.  That's the change heralded in the pope's letter.  Nothing more.  Indeed it's an even more insignificant change when you consider that Bishops already have the power to delegate such a power to priests in their diocese.  The net effect of the change is that absolution may be given on the spot in the confessional without the need for the priest to approach the Bishop about the matter.
Church teaching on abortion has not, and will not, change.  The Church believes that all human life, from the moment of conception until natural death, must be protected.  Since the very beginning the Church has denounced abortion as a moral evil, a teaching it states in the Catechism is 'unchangeable'. The Church teaches that abortion willed either as an end or a means is gravely contrary to the moral law.  It also states that formal cooperation in an abortion 'constitutes a grave offence'. 
In terms of the consequences of procuring abortion the Church is clear that such an offence 'incurs excommunication latae sententiae' (immediately on commission of the offence), yet it is the text that follows which is of most interest.  The Catechism states that 'the Church does not thereby intend to restrict the scope of mercy.  Rather, she makes clear the gravity of the crime committed, the irreparable harm done to the innocent who is put to death, as well as to the parents and the whole of society'.
In essence, the Church is open to the possibility of forgiveness for someone who has procured abortion, subject always to the Code of Canon Law which sets out the circumstances when a person cannot be guilty of a grave offence or who is guilty but with diminished responsibility for their actions.  An example of this would be a person who is unaware (through no fault of their own) of the Code of Canon Law or who was forced to commit the grave offence through fear. 
This actually fits in perfectly with something else the pope said in his letter to Archbishop Fisichella (the bit the mainstream media are leaving out): "The tragedy of abortion is experienced by some with a superficial awareness, as if not realizing the extreme harm that such an act entails. Many others, on the other hand, although experiencing this moment as a defeat, believe they have no other option. I think in particular of all the women who have resorted to abortion. I am well aware of the pressure that has led them to this decision. I know that it is an existential and moral ordeal. I have met so many women who bear in their heart the scar of this agonizing and painful decision. What has happened is profoundly unjust; yet only understanding the truth of it can enable one not to lose hope. The forgiveness of God cannot be denied to one who has repented, especially when that person approaches the Sacrament of Confession with a sincere heart in order to obtain reconciliation with the Father."
The Church has, and always will, provide those involved in abortion with the opportunity to confess their sins and have those sins forgiven.  This will always be the case and it is not true that the Church is suddenly offering women the chance of forgiveness for abortion during a one year 'window of opportunity', as has been reported by some media outlets.  The Church's doors are always open to those seeking God's forgiveness.  In that sense what the pope is doing is nothing radical.  However, his timing is interesting, getting the world talking about abortion at the same time as the Planned Parenthood scandal.  
It is also worth noting that, contrary to popular misconception, excommunication is, along with the other two censures of the Church (suspension and interdict), not so much a punishment but a medicine for the wellbeing of the soul.  It is ordered to help the person, not punish them.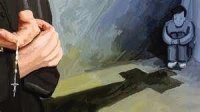 The Catholic Church in Scotland is committed to ending abuse
The vast majority of people have welcomed the publication of the McLellan Commission Report into abuse within the Catholic Church in Scotland.  The vast majority of people have similarly welcomed the Church's unequivocal apology for its own failings with respect to abuse.  However, I have been dismayed to see that a small minority do not share this view.

The Church, having itself requested this independent Commission be set up, wants to right the wrongs of the past as best it can.  And it wants to help those who suffered immeasurable pain to find some kind of comfort and healing. The establishment of the Commission and the Church's unconditional acceptance of its findings and recommendations is solid evidence that the Church wants to make sure this never happens again.  Archbishop Philip Tartaglia's apology was simple, yet profoundly deep.  He said: "We are sorry.  We ask forgiveness." 
Yet there are some who just can't bring themselves to accept the positive aspects of the Commission, its report, and the Church's apology.  And you know who you are.  You simply want the agony to continue and the pain to linger longer so that your petty beef with the Catholic Church may roll on. What sport for you if the Church gets things right? What sport for you in a humble apology by the hierarchy of the Church? Would you really rather this apology was not offered? Of course you would!
The people who really matter in all of this are the abuse survivors, their families and the countless children and vulnerable people who presently and in the future put their trust in the Catholic Church.  Unless you are a victim of these crimes then we don't need your unhelpful, bigoted opinions in response to this report. Keep them to yourself and let those who want to make this work get on with the task. 
Your sad, pathetic, intolerant views of yester-year aren't welcome in what most of us hope will be a new, and safer time for all children and vulnerable people in and around the Catholic Church.  You are so narrow minded you can't even tolerate an apology! How intolerant does that make you? For you, the Church is damned if it does and damned if it doesn't. 
The problem for too many of these people and the groups they are often part of is that they simply want the Church to cease to exist. Nothing but death for the Church will do. So they use any negative situation to achieve that aim, including abuse.   
Will not one of these detractors have the guts to suggest that we give the Church a chance by accepting this apology and see how the Church deals with abuse survivors and responds to abuse allegations in future?  I seriously doubt it.  And that tells you all you need to know about them.  They seek tolerance for themselves and their own causes, but their tolerance could not possibly stretch to the Catholic Church, even when it is trying to do the right thing. 
I'm sad and disappointed to be part of a Church that has did wrong to the most vulnerable in our society. I'm disgusted that some individuals, fellow Catholics, felt the need to commit heinous crimes on the little ones. But I have some hope that the Church, having asked an independent commission to look at abuse within its own walls, has recognised its failings and has, as a consequence, made a humble apology. Yes, it may not be enough for abuse survivors, but that is something only they can decide. The rest of us looking on are not entitled to make the call on whether the Church's actions in the coming weeks, months and years will be enough. Only the survivors matter; those people who have suffered real physical and mental pain because of these despicable and incomprehensible actions. 
But, for now, there is hope that things will get better.  There is hope that everything possible will be done to make sure these crimes are never repeated.  We are all moving on. If anyone wishes to remain stuck in the dark ages spewing forth unhelpful bile for their own sick minds, then do so. But those of us who want to create a safer environment for the vulnerable will be a world away from you.  Beth Smith, Director of WithScotland said to the Commission that "The Church seems to be on the backfoot.  But it could be a leader and a pioneer in this field", showing the way to repentance and healing in a world where abuse of the most vulnerable is no longer uncommon.  I agree.  This is an opportunity for the Catholic Church to try and right its own wrongs and lead others to do the same. 
One abuse survivor said that 'it was not the place of survivors to come to the Church', but instead 'it is the place of the Shepherd to look for the lost sheep'. The Church in Scotland has picked up her staff, she must now go forth and find her sheep and bring them home, and that is precisely what she intends to do, armed with a humble apology for the wrongs of the past.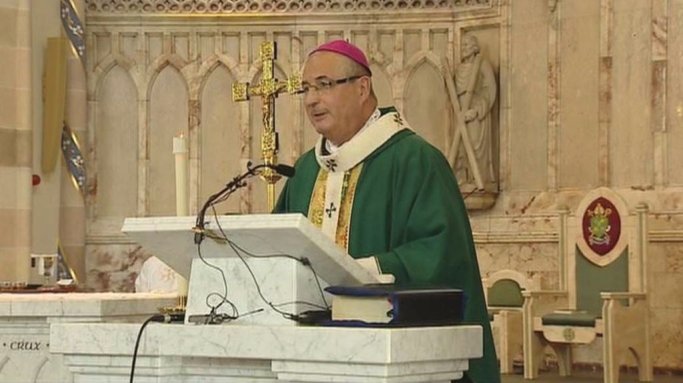 The Catholic Church in Scotland has made a profound apology to victims of abuse saying "We say sorry.  We ask forgiveness."
The apology coincides with the anticipated independent McLellan Commission Report into abuse in the Catholic Church in Scotland, a report which has today received widespread support from Church hierarchy who have committed to accepting its recommendations in full.
At Mass in St Andrew's Cathedral in Glasgow, Archbishop Philip Tartaglia formally responded to the contents of the report on behalf of the Bishops of Scotland.  He said: "As the president of the Bishops' Conference, and on behalf of all the bishops of Scotland, I want to offer a profound apology to all those who have been harmed and who have suffered in any way as a result of actions by anyone within the Catholic Church.
"Child abuse is a horrific crime. That this abuse should have been carried out within the church, and by priests and religious, takes that abuse to another level.
"Such actions are inexcusable and intolerable. The harm the perpetrators of abuse have caused is first and foremost to their victims, but it extends far beyond them, to their families and friends, as well as to the church and wider society."
He then told victims that the Bishops of Scotland were shamed and pained at their sufferings and again apologised, saying: "We say sorry. We ask forgiveness.
"We apologise to those who have found the church's response slow, unsympathetic or uncaring and reach out to them as we take up the recommendations of the McLellan Commission."
The report, a ninety nine page document, sets out a number of critical proposals, including: support for survivors of abuse to be a priority; a consistent approach to safeguarding across the whole Church; regular high quality training for those in the Church involved in safeguarding; and the Church to set out a theology of safeguarding.  The Bishops have accepted all recommendations set out in the report and will set to work on implementing these in the days ahead as well as ensuring that the positive steps already made with respect to safeguarding are maintained.
The report remarks that the Catholic Church worldwide has acknowledged the evil of abuse  within it and has promised to give primacy to the needs of those who have been abused.  In Scotland, all Bishops, priests and safeguarding advisers involved in providing evidence to the commission agreed that a culture of secrecy had been a very significant part of the response of the Church to allegations of abuse. They all vowed to ensure that this will not happen again in future.
Monsignor Oliver, who accompanied the Bishops of Scotland at their gathering in Salamanca in January stated that: "We did not listen to victims and underestimated the extent of the problem; we missed red flags and warning signs; we were conned by many offenders; and, believed often with professional advice that some offenders could be returned to ministry."
ArchbishopTartaglia's desire to rid the Church of such evil can be summed up in these words of his: "As the reality of the abuse of minors and vulnerable adults has been more and more uncovered in society and in the Church, and as safeguarding has become more embedded in the mindset and action of Catholic communities, tendencies to deny, make excuses, protect or cover up, while not yet eradicated, are gradually being seen as indefensible and will eventually be defeated."
The report highlights a 'striking improvement' in recent years in regard to the training of priests on safeguarding and there were favourable comments on the commitment of Church volunteers to ensure good practice when it comes to safeguarding.
There is no doubt that the words of Pope Francis when he said "There is no place in the Church's ministry for those who commit these abuses" are now being actioned in Scotland.  There is now a clear commitment to ensure that all allegations of abuse are dealt with properly and with a focus on the victim, rather than attempting to sweep the matter under the carpet or lay the blame elsewhere.
Beth Smith, Director of WithScotland, commented that: "The Church seems to be on the backfoot.  But it could be a leader and a pioneer in this field."  I agree.  This is an opportunity for the Church to lead the way in righting the wrongs of the past.  The pain and suffering of those victims of abuse will never go away completely and a lot of that is down to failures on the part of the Church.  But the Church now has an opportunity to do something for those people; not only does it have the opportunity to apologise and to meet them face to face, it has an opportunity to make damn sure it never, ever happens again.
A key element of the report is an Implementation Plan and this is expected to be published within the next three months, outlining how the Church is going to set about achieving the recommendations contained in the report. The eight key recommendations are as follows:
1. Support for the survivors of abuse must be an absolute priority for the Catholic Church in Scotland in the field of safeguarding. The Bishops' Conference of Scotland should make a public apology to all survivors of abuse within the Church.
 
2. The "Awareness and Safety" manual should be completely revised or rewritten.
 
3. There must be some external scrutiny and independence in the safeguarding policies and practices of the Catholic Church in Scotland.
 
4. Effectiveness and improvement must be measured at every level of safeguarding in the Church.
 
5. A consistent approach to safeguarding is essential: consistent across different parts of Scotland and consistent across different parts of the Church.
 
6. Justice must be done, and justice must be seen to be done, for those who have been abused and for those against whom allegations of abuse are made.

7. The priority of undertaking regular high-quality training and continuous professional development in safeguarding must be understood and accepted by all those involved in safeguarding at every level.
 
8. The Catholic Church in Scotland must set out a theology of safeguarding which is coherent and compelling, reflecting on Jesus' self-identification with children when he said "those who welcome the little ones welcome me."
We pray for all victims of abuse across the world that the Lord will bring comfort and healing to them.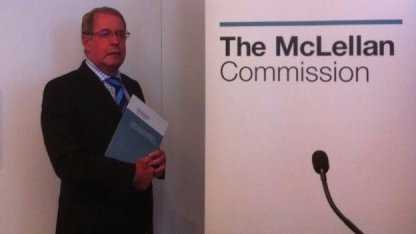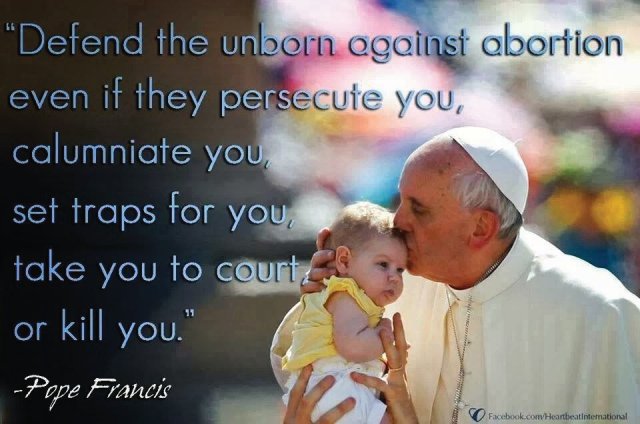 Sunday's First Reading (Wisdom 1:13-15, 2:23-24):
'Death was not God's doing,
he takes no pleasure in the extinction of the living.
To be – for this he created all;
the world's created things have health in them,
in them no fatal poison can be found,
and Hades holds no power on earth;
for virtue is undying.
Yet God did make man imperishable,
he made him in the image of his own nature;
it was the devil's envy that brought death into the world,
as those who are his partners will discover.'
Let's focus on the first two lines of this scripture passage.  Read them again and think about our world today. Consider the unnecessary death of the innocent in the womb, and the increased incidence of deaths among vulnerable and elderly people following the introduction of assisted suicide.  Consider the unnecessary deaths of people at times of war or at the hands of extremist groups like ISIS.  All of this death is unnecessary and God - as set out in today's passage - takes no pleasure in it.
And while God 'did make man imperishable', something which would become visible in the person of Jesus Christ when he rose from the dead on the third day, we are still called to protect life and protect the most vulnerable.
As death was not God's doing don't you think we should be fighting hard to ensure we don't allow unnecessary death to creep further and further into society? Our society generally makes the killing of another person illegal, and thankfully so.  Yet this is qualified.  For example, it is not illegal to kill an unborn child in the womb in certain circumstances.  And increasingly, particularly in parts of Europe, it is becoming legal to kill those who are said to want to end their own lives through the process of assisted suicide.  This, of course, is putting more and more pressure on elderly and vulnerable people to consider whether they too should die in order to alleviate the burden of those caring for them or indeed the burden supposedly carried by wider society.
But we must fight against this tide of death as best we can.  Death is not from God.  It is from Satan.  And that alone should be enough to want to give it our best shot.  Of course death will come to us all at one point, but do we really want to hasten it and let the devil win?  Do we really want to defy God who takes 'no pleasure' in such extinction and let the 'devil's envy' be victorious? 
Our role as Christians is to defend life and defend it from conception until its natural end.  As Cardinal Jorge Mario Bergoglio (now Pope Francis) once said: "Defend the unborn against abortion, even if they persecute you, calumniate you, set traps for you, take you to court, or kill you."
Yes, it's that important.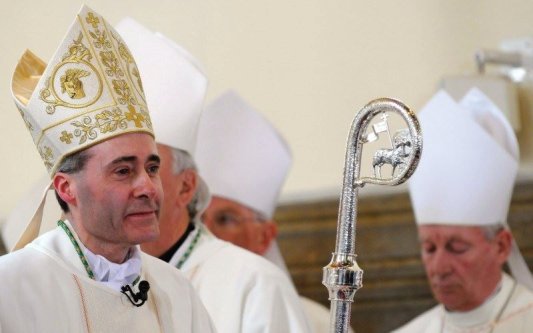 Bishop Mark Davies of Shrewsbury has spoken out against the disregard for human life we often witness in today's western society, comparing it to the human sacrifices offered up by the Aztec people.
Bishop Davies said that "We can see a resemblance with the declining civilisation of the western world which in similar ways sacrifices and discards the lives of millions of human beings in abortion; in embryo experimentation and fertility treatments; and now threatens the lives of those who pose the greatest financial burden – the sick and the aged in assisted suicides and euthanasia."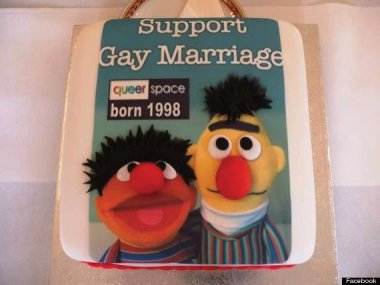 The cake Ashers refused to bake
While the law doesn't tend to agree, I still firmly believe that a business owner should have the right to decide not to provide a service which would be contrary to their devoutly held beliefs.  And this, for me, is key to the whole debate around Ashers bakery and the 'gay cake' furore in Northern Ireland. 
The bakery was told today that it discriminated against a homosexual customer for refusing to bake a cake with a slogan supporting homosexual marriage. 
Yet, despite the media spin, this is not about being homophobic.  And it is not about rejecting a person because they are homosexual.  This is about the desire of a bakery business not to create a cake which carries a message which is contrary to their strongly held beliefs.  Before this row erupted a homosexual man or woman could easily walk into Ashers bakery and order whatever they liked.  The difference with respect to this case is that Ashers were asked to create something which contained a message they just couldn't agree with.  Their response would have been the same had a heterosexual man or woman entered their shop and asked for the same cake.
And with this in mind, I do feel for Ashers.  They believe in something and they feel the need to live this out in every aspect of their life.  Indeed, as Christians, Christ compels them to do this. 
Yet the law won't have it. The law tells us that our personal belief and personal freedom means nothing as the state will ultimately dictate to us to what extent we can live out our Christian beliefs.  And such state dictatorship is not without its potential pitfalls.  For example, will Catholic Churches be forced to allow abortion providers to hold information days in their parish halls?  Will this website be shut down if it refuses the request by an abortion provider to advertise on its pages?  Will gay bars be forced to entertain concerts, rallies and fundraising events promoting traditional marriage?  Will bakeries run by homosexual people be expected to bake cakes containing slogans in support of traditional marriage between one man and woman?  With respect to this last question you would think yes, homosexual bakeries would be expected to bake cakes like this and that they would have no hesitation in doing so.  Yet this wasn't the experience of American Theodore Shoebat when he contacted thirteen homosexual-owned or pro-homosexual bakeries to order a cake with a slogan supporting traditional marriage and stating that 'gay marriage is wrong'.  Each bakery rejected his order and one even complained that the slogan 'went against their beliefs'.    
But it is important through all of this to remember that the desire for those opposed to homosexual marriage to be able to run their businesses in accordance with their beliefs is not a declaration of war on homosexuality.  This is the message sections of the media and certain secular groups want to put out there.  They want to draw a big line of division between homosexuals on one side and the so called 'homophobes' on the other.  Secularist groups in particular want this to be a nail in the coffin of religion.  It is, rather ironically, sheer intolerance on their part.
We as Christians must ensure that we do not get sucked into the hatred generated by the mainstream media and other groups intent on making capital from stories such as this.  This is not homophobia.  This is about whether an individual, or indeed a business, has the right to decline to create something or provide a service which is completely contrary to their own beliefs.  I believe that, while the law generally exists to protect, it is now at the stage where it is eroding the personal freedom of people to the point where their ability to make an honest living is compromised.  That cannot be right.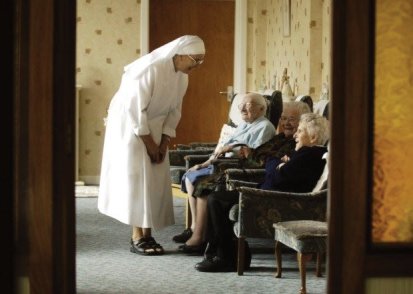 The Diocese of Dunkeld has stepped in to continue the vital missionary work of the Little Sisters of the Poor in Dundee.
The Wellburn Care Home, a place where loving care has been given to the elderly for 152 years, was due to close through lack of vocations.
However, by taking over ownership of the home, the Diocese has allowed the work of the Little Sisters to continue and provide this essential service.
At a time when the elderly are under increasing threat with the proposed assisted suicide legislation, this kind of service provides a timely reminder of true love and care for each and every human being.  Thank goodness it is being preserved. 
Here is the full text of the Catholic Media Office letter on the Wellburn Care Home:
'In October of 2104 the Little Sisters of the Poor announced, that due to a shortage of Vocations they could no longer continue their mission at the Wellburn Care Home in Dundee, bringing to an end 152 years of caring lovingly for the vulnerable elderly in Dundee. 

On 27th February 2015, the Little Sisters verbally accepted an offer from the Diocese of Dunkeld to continue the vital mission of care and support for the infirm elderly at Wellburn, by allowing the Diocese to take over the Home. The legal and practical arrangements for the transfer of mission will be worked out over the coming months.
 
Sr Joseph Christine, Mother Provincial of the Little Sisters on behalf of the Congregation said:
 
"The Little Sisters, are delighted to be able to entrust the continuation of their essential work to the Diocese of Dunkeld. We are very happy with the arrangements being negotiated and wish Bishop Stephen and the Diocese of Dunkeld God's blessing in continuing the work of our Foundress, St Jeanne Jugan."
 
Commenting on behalf of the Diocese of Dunkeld, Bishop Stephen Robson said:
 
"The Catholic Church believes, that the continued operation of Wellburn will best serve the infirm and elderly and protect their rights, interests and dignity, by continuing the loving service and care of those in need."
"I have known the Little Sisters since I was a child and have always had a great love and respect for them and their work. We will be happily blessed indeed if we can achieve their level of service and love and dedication."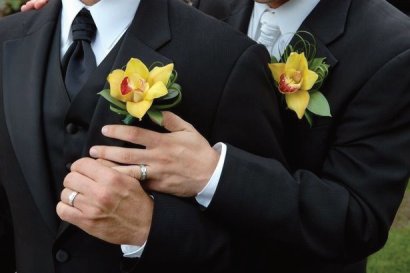 New Equality and Human Rights Commission guidance on how same-sex marriage should be taught in schools appears to offer protection to those who believe that marriage should only be between one man and one woman.
The guidance makes the following important points:
No school, or individual teacher, is under a duty to support, promote or endorse marriage of same sex couples.
Teachers and other school staff, parents and pupils are all free to hold personal opinions on the marriage of same sex couples, including a view that marriage should only be between a man and a woman. The Scottish Government considers the belief that marriage can only be between a man and a woman is a belief worthy of respect in a democratic society.
Individuals are free to express positive or negative views about the marriage of same sex couples.
This guidance must be viewed as something positive for those people who believe only in natural marriage; that is marriage between one man and one woman.  We as Catholics are among those people and this document sets a fairly positive tone for our Catholic schools and the freedom of our educators and pupils to express concern about other forms of marriage. 
The most important thing for our schools on the subject of marriage is that they promote marriage between one man and one woman and that this is put forward as the only form of marriage revealed by God and instituted by Christ as a Sacrament.  And while schools will still need to refer to the availability of same-sex marriage as provided under the new legislation, the ability of educators to promote the Church's view at the expense of other forms of marriage not accepted by the Church is not hindered.
That said, the Church continues to be a welcoming place for all people and accepts that many people have same-sex attraction.  And while detractors may suggest that the Church is not a welcoming place for all because it believes sexual relations between people of the same sex to be sinful, we must remember that sexual relations outside of marriage between heterosexual couples is similarly sinful as are acts of sexual self-gratification.  The Church teaches that there are two essential elements to marriage; the unitive aspect which is the complete giving of one to the other, and the procreative aspect of being open to the possibility of new life.  
Remember, the Church is a hospital for sinners not a club for saints.  A fundamental role of the Church is to bring people to Christ through the process of reconciliation, and this is a gift open to all.   
Please read the following text from John Deighan of the Catholic Parliamentary Office and please click the links to contact a House of Lords peer and also add your name to the petition. 
This proposed new legislation, along with abortion and euthanasia, will mean the eradication of disabled people from our society.  Such a process is completely wrong and is inequality at its evil best.
Here is what John Deighan has to say:
The promotion of three-parent embryos has been based on compassion for victims of genetic disorders. It involves creating embryos from the DNA of two women and one man.  Some women have defective mitochondrial in their cells and this is replaced by the healthy mitochondrial of another woman.  Efforts to overcome illness are obviously a crucial feature of a decent society but the genetic manipulation that is now proposed will not cure anyone.  It will instead be aimed at ensuring that disabled people are eradicated from society. 
Creating quality assurance procedures for manufacturing human embryos is a dangerous attack on the inherent dignity of human life.  It also involves making changes to human DNA which will be passed down through the generations even though the full implications of the changes are not understood. 
Countries around the world outlaw such genetic manipulation and international human rights laws prohibit it.  However Members of Parliament are defying these concerns and have approved the Human Fertilisation and Embryology (Mitochondrial Donation) Regulations 2015 which permit the procedure.  The House of Lords will now vote on the matter on 24 February 2015 and they have the opportunity to overturn the decision. 
You can help by contacting a member of the House of Lords (you can write to as many peers as you like!). This can be done easily at this link: 
www.stopgm3parentbabies.com
If you want to read a recent Scots Catholic article on Three Parent Babies,
click here
.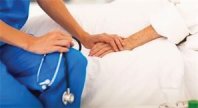 Doctors in Scotland have made clear their opposition to assisted suicide as the Health and Sport Committee continues to hear evidence on the proposed new legislation at Holyrood.
In an open letter to The Herald fifteen senior clinicians expressed their concern that 'legalisation of assisted suicide would expose our patients to internal or external pressures to consider [the option of assisted suicide], creating a dilemma which would compound their distress and prejudice their treatment and its outcome.'
In response to the view that the prospects for many patients is 'bleak, agonising and undignified', the doctors said that 'palliative care in our country is world leading....Our patients, and their families, consistently tell us that good care made all the difference and we know that the overwhelming majority will experience a peaceful and comfortable end to life.'
The letter then ends with a real concern about how wide the eligibility for assisted suicide could be under the new legislation and suggests that 'it would be far more productive to alleviate suffering by affirming our world-leading quality of palliative care and bringing the wider availability of that care up to the level of excellence already provided for cancer patients.'
/