Shopping Cart
Your Cart is Empty
There was an error with PayPal
Click here to try again
Thank you for your business!
You should be receiving an order confirmation from Paypal shortly.
Exit Shopping Cart
Calling Scotland's 841,000 Catholics to unite as one voice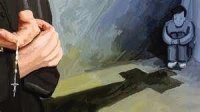 The Catholic Church in Scotland is committed to ending abuse
The vast majority of people have welcomed the publication of the McLellan Commission Report into abuse within the Catholic Church in Scotland.  The vast majority of people have similarly welcomed the Church's unequivocal apology for its own failings with respect to abuse.  However, I have been dismayed to see that a small minority do not share this view.

The Church, having itself requested this independent Commission be set up, wants to right the wrongs of the past as best it can.  And it wants to help those who suffered immeasurable pain to find some kind of comfort and healing. The establishment of the Commission and the Church's unconditional acceptance of its findings and recommendations is solid evidence that the Church wants to make sure this never happens again.  Archbishop Philip Tartaglia's apology was simple, yet profoundly deep.  He said: "We are sorry.  We ask forgiveness." 
Yet there are some who just can't bring themselves to accept the positive aspects of the Commission, its report, and the Church's apology.  And you know who you are.  You simply want the agony to continue and the pain to linger longer so that your petty beef with the Catholic Church may roll on. What sport for you if the Church gets things right? What sport for you in a humble apology by the hierarchy of the Church? Would you really rather this apology was not offered? Of course you would!
The people who really matter in all of this are the abuse survivors, their families and the countless children and vulnerable people who presently and in the future put their trust in the Catholic Church.  Unless you are a victim of these crimes then we don't need your unhelpful, bigoted opinions in response to this report. Keep them to yourself and let those who want to make this work get on with the task. 
Your sad, pathetic, intolerant views of yester-year aren't welcome in what most of us hope will be a new, and safer time for all children and vulnerable people in and around the Catholic Church.  You are so narrow minded you can't even tolerate an apology! How intolerant does that make you? For you, the Church is damned if it does and damned if it doesn't. 
The problem for too many of these people and the groups they are often part of is that they simply want the Church to cease to exist. Nothing but death for the Church will do. So they use any negative situation to achieve that aim, including abuse.   
Will not one of these detractors have the guts to suggest that we give the Church a chance by accepting this apology and see how the Church deals with abuse survivors and responds to abuse allegations in future?  I seriously doubt it.  And that tells you all you need to know about them.  They seek tolerance for themselves and their own causes, but their tolerance could not possibly stretch to the Catholic Church, even when it is trying to do the right thing. 
I'm sad and disappointed to be part of a Church that has did wrong to the most vulnerable in our society. I'm disgusted that some individuals, fellow Catholics, felt the need to commit heinous crimes on the little ones. But I have some hope that the Church, having asked an independent commission to look at abuse within its own walls, has recognised its failings and has, as a consequence, made a humble apology. Yes, it may not be enough for abuse survivors, but that is something only they can decide. The rest of us looking on are not entitled to make the call on whether the Church's actions in the coming weeks, months and years will be enough. Only the survivors matter; those people who have suffered real physical and mental pain because of these despicable and incomprehensible actions. 
But, for now, there is hope that things will get better.  There is hope that everything possible will be done to make sure these crimes are never repeated.  We are all moving on. If anyone wishes to remain stuck in the dark ages spewing forth unhelpful bile for their own sick minds, then do so. But those of us who want to create a safer environment for the vulnerable will be a world away from you.  Beth Smith, Director of WithScotland said to the Commission that "The Church seems to be on the backfoot.  But it could be a leader and a pioneer in this field", showing the way to repentance and healing in a world where abuse of the most vulnerable is no longer uncommon.  I agree.  This is an opportunity for the Catholic Church to try and right its own wrongs and lead others to do the same. 
One abuse survivor said that 'it was not the place of survivors to come to the Church', but instead 'it is the place of the Shepherd to look for the lost sheep'. The Church in Scotland has picked up her staff, she must now go forth and find her sheep and bring them home, and that is precisely what she intends to do, armed with a humble apology for the wrongs of the past.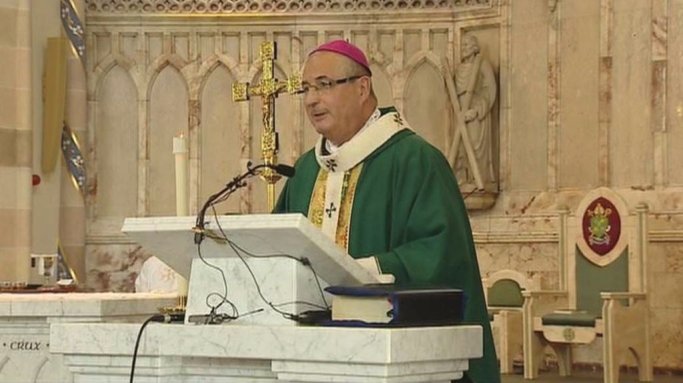 The Catholic Church in Scotland has made a profound apology to victims of abuse saying "We say sorry.  We ask forgiveness."
The apology coincides with the anticipated independent McLellan Commission Report into abuse in the Catholic Church in Scotland, a report which has today received widespread support from Church hierarchy who have committed to accepting its recommendations in full.
At Mass in St Andrew's Cathedral in Glasgow, Archbishop Philip Tartaglia formally responded to the contents of the report on behalf of the Bishops of Scotland.  He said: "As the president of the Bishops' Conference, and on behalf of all the bishops of Scotland, I want to offer a profound apology to all those who have been harmed and who have suffered in any way as a result of actions by anyone within the Catholic Church.
"Child abuse is a horrific crime. That this abuse should have been carried out within the church, and by priests and religious, takes that abuse to another level.
"Such actions are inexcusable and intolerable. The harm the perpetrators of abuse have caused is first and foremost to their victims, but it extends far beyond them, to their families and friends, as well as to the church and wider society."
He then told victims that the Bishops of Scotland were shamed and pained at their sufferings and again apologised, saying: "We say sorry. We ask forgiveness.
"We apologise to those who have found the church's response slow, unsympathetic or uncaring and reach out to them as we take up the recommendations of the McLellan Commission."
The report, a ninety nine page document, sets out a number of critical proposals, including: support for survivors of abuse to be a priority; a consistent approach to safeguarding across the whole Church; regular high quality training for those in the Church involved in safeguarding; and the Church to set out a theology of safeguarding.  The Bishops have accepted all recommendations set out in the report and will set to work on implementing these in the days ahead as well as ensuring that the positive steps already made with respect to safeguarding are maintained.
The report remarks that the Catholic Church worldwide has acknowledged the evil of abuse  within it and has promised to give primacy to the needs of those who have been abused.  In Scotland, all Bishops, priests and safeguarding advisers involved in providing evidence to the commission agreed that a culture of secrecy had been a very significant part of the response of the Church to allegations of abuse. They all vowed to ensure that this will not happen again in future.
Monsignor Oliver, who accompanied the Bishops of Scotland at their gathering in Salamanca in January stated that: "We did not listen to victims and underestimated the extent of the problem; we missed red flags and warning signs; we were conned by many offenders; and, believed often with professional advice that some offenders could be returned to ministry."
ArchbishopTartaglia's desire to rid the Church of such evil can be summed up in these words of his: "As the reality of the abuse of minors and vulnerable adults has been more and more uncovered in society and in the Church, and as safeguarding has become more embedded in the mindset and action of Catholic communities, tendencies to deny, make excuses, protect or cover up, while not yet eradicated, are gradually being seen as indefensible and will eventually be defeated."
The report highlights a 'striking improvement' in recent years in regard to the training of priests on safeguarding and there were favourable comments on the commitment of Church volunteers to ensure good practice when it comes to safeguarding.
There is no doubt that the words of Pope Francis when he said "There is no place in the Church's ministry for those who commit these abuses" are now being actioned in Scotland.  There is now a clear commitment to ensure that all allegations of abuse are dealt with properly and with a focus on the victim, rather than attempting to sweep the matter under the carpet or lay the blame elsewhere.
Beth Smith, Director of WithScotland, commented that: "The Church seems to be on the backfoot.  But it could be a leader and a pioneer in this field."  I agree.  This is an opportunity for the Church to lead the way in righting the wrongs of the past.  The pain and suffering of those victims of abuse will never go away completely and a lot of that is down to failures on the part of the Church.  But the Church now has an opportunity to do something for those people; not only does it have the opportunity to apologise and to meet them face to face, it has an opportunity to make damn sure it never, ever happens again.
A key element of the report is an Implementation Plan and this is expected to be published within the next three months, outlining how the Church is going to set about achieving the recommendations contained in the report. The eight key recommendations are as follows:
1. Support for the survivors of abuse must be an absolute priority for the Catholic Church in Scotland in the field of safeguarding. The Bishops' Conference of Scotland should make a public apology to all survivors of abuse within the Church.
 
2. The "Awareness and Safety" manual should be completely revised or rewritten.
 
3. There must be some external scrutiny and independence in the safeguarding policies and practices of the Catholic Church in Scotland.
 
4. Effectiveness and improvement must be measured at every level of safeguarding in the Church.
 
5. A consistent approach to safeguarding is essential: consistent across different parts of Scotland and consistent across different parts of the Church.
 
6. Justice must be done, and justice must be seen to be done, for those who have been abused and for those against whom allegations of abuse are made.

7. The priority of undertaking regular high-quality training and continuous professional development in safeguarding must be understood and accepted by all those involved in safeguarding at every level.
 
8. The Catholic Church in Scotland must set out a theology of safeguarding which is coherent and compelling, reflecting on Jesus' self-identification with children when he said "those who welcome the little ones welcome me."
We pray for all victims of abuse across the world that the Lord will bring comfort and healing to them.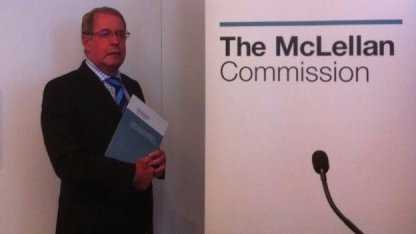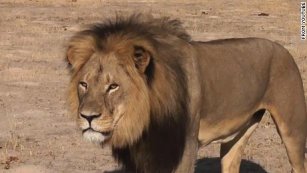 Cecil the lion.  He has been in the headlines quite a lot over the last few days and I suppose it is useful coverage for those who are against unnecessary animal cruelty.  Indeed I myself am very much against the unnecessary suffering of animals and think it should be avoided as much as possible.  It isn't nice for animals to suffer.  They are God's creation after all and although we have dominion over them we must still afford them a certain degree of respect for the part they play in our earthly dwelling.
Let us just consider the scene for a moment….Cecil was happy with his lot, just going with the flow of everyday life and enjoying another day in his comfortable surroundings.  He would no doubt be looking forward to whatever food he would receive that day, giving him the nourishment he needs to grow and become stronger.  Yet this day was different, very different.  Somewhere nearby there was a person who had very different thoughts on how Cecil's day was going to pan out.  As Cecil moved around in his cosy surroundings, little did he know someone was plotting his untimely death.  That day Cecil's life was brought to an abrupt end as he basked in the comfort of his familiar surroundings.  In fact, Cecil would have thought he was very safe in a place he knew well; he might even have thought it was the safest place in the world.  But sadly it became the most dangerous place for him that particular day.  Cecil's home became his grave.  Nobody heard Cecil's cries, or if they did, nobody seemed to care.  The decision had been made that Cecil must die.  Cecil had no say in the matter.  His rights it seems held no sway whatsoever.  He just had to accept his fate and within seconds the numerous possibilities that Cecil's life once held were extinguished, never to resurface again.  Cecil was gone.  Yes, it was that quick.  One second Cecil was alive, the next he was gone.
Pretty heartbreaking isn't it?  Now, repeating the above paragraph, take the word Cecil and replace it with the term 'the unborn baby'.
….
Pretty heartbreaking isn't it?  Yet there are essential differences with the public reaction to this story depending on the victim.  With Cecil the lion's death there is a massive public outcry and a media scrum of the highest order.  With the unborn baby's death there is nothing.  With Cecil the lion there is widespread condemnation for such an unnecessary death.  The unborn baby's death attracts no such condemnation.  With Cecil the lion there is horror and disgust.  The unborn baby's death is afforded no such reaction.  With Cecil the lion the public, at large, seems to care.  For the unborn baby the public, at large, is more concerned about Cecil the lion to care for his plight.
Please, speak up for the little ones.  Let's end abortion.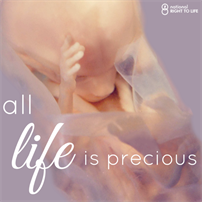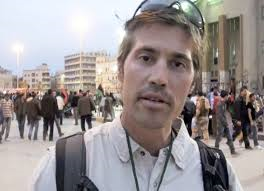 James Foley
The Catholic mother of murdered journalist James Foley has said that she forgives Mohammed Emwazi (known as 'Jihadi John') who is believed to have killed her son.  Diane Foley told the Times: "It saddens me, his [Jihadi John's] continued hatred.  He felt wronged, now we hate him – now that just prolongs the hatred.  We need to end it.  As a mum I forgive him.  The whole thing is an ongoing tragedy."
If ever there was faith in action in our modern world, this is it.  The courage and strength of faith of this woman to forgive the man who murdered her innocent child is something the majority of us could only imagine.  As human beings we aren't inclined to forgive in the face of such evil, and you can understand why.  Yet Christ calls us to a higher place.  He calls us to be great, to be the best, and to show mercy to all people.  This poor woman, who still mourns the passing of her child, is an example to all of how to be merciful in the face of real adversity and how to respond to Christ's call to holiness.  She is true Christianity in action. 
Let us pray that the souls of all those who have died will rest in eternal peace.  And let us also try to forgive those who have committed these terrible crimes and pray that their hearts will be changed so that they will value all life, for each life is a gift from God.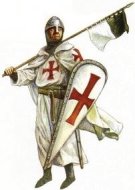 In this latest Catholic Answers article, Steve Weidenkopf explores the reality of the Crusades in order to refute common modern myths suggesting the Church is culpable for unnecessary death and destruction.
There is a lot of confusion about the Crusades and who is at fault, and this article certainly brings considerable clarity to the matter, citing Islamic invasions of Christian lands as the catalyst for a just Christian response.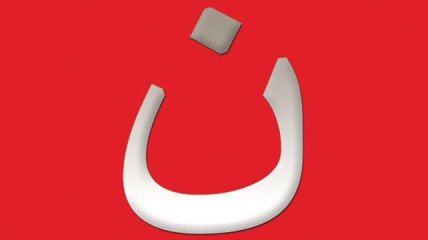 Aid to the Church in Need, an organisation which helps persecuted Christians around the world through prayer, information and action, is inviting Catholic High Schools and Universities from all over Scotland to gather in Carfin on 11th June in a show of solidarity with persecuted Christians.
The event, which will take place at Carfin Grotto near Motherwell, is expected to be the largest ever gathering of young Catholics in Scotland.
Beginning with the midday Angelus, the event will then play host to a programme of Adoration, music and guest speakers. 
The plight of persecuted Christians cannot be overstated in our world today.  You only need to consider the crises in Syria and Nigeria to see the brutality of Christian persecution.  Christianity is the most persecuted religion in our world today.  Please show your support for our Christian brothers and sisters by attending this event.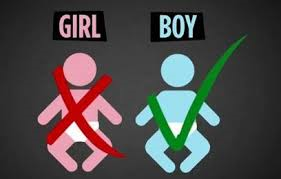 An amendment to the Serious Crime Bill has been tabled which will make sex-selective abortion illegal in the UK.  Please click the link, below, to email your MP urging them to support the amendment (it's a pre-filled form and is very simple to do and literally takes seconds!).
While we will continue to pray and fight for an end to all abortions, we must ensure that abortion in our country isn't taken to the next level whereby a child is killed in the womb simply because of their gender.
The Bishops Conference of Scotland has today released details of its Annual Safeguarding Audit.  The audit contains details of practices being undertaken by the Church in order to create a safe environment for children and vulnerable adults in a church setting.
It also contains details of allegations, and in 2013 there were a total of 15 allegations made in Scotland.  Seven allegations were against priests, three against volunteers, two against parishioners and one against 'other' e.g. a relative or partner.  Six of these allegations date from the 1940's - 1980's and three date from 2010 - 2013.  The date of origin of the other six are unknown.
Full details can be found in the report and a link is provided, below. 
Here is the content of the email sent out today by the Bishops Conference of Scotland:
'In accordance with best practice and in line with a commitment given in 2013, Scotland's Catholic Bishops have today, 16 December 2014 published the Diocesan Safeguarding Audit for 2013.
 
The results of this Audit give a statistical breakdown of reported safeguarding allegations during that year. The statistics show how many allegations were reported in 2013, the category of the incident, the category of the reported perpetrator and the outcome of any investigation. 

These statistics have been compiled by the Safeguarding Offices in each of Scotland's 8 dioceses, signed off by each Diocesan Bishop and collated by the Scottish Catholic Safeguarding Service. The Safeguarding Service has also collated and published an annual statistical return on behalf of all religious congregations and orders working in Scotland. 

A spokesman for the Church said:
 
"The Catholic Church in Scotland seeks to safeguard the welfare of people of all ages who are involved in whatever capacity with the Church and its organisations. The publication of this audit is an example of the commitment to transparency and openness made previously by Scotland's Catholic Bishops."
 
"The external "Review of Safeguarding Protocols and Procedures" being conducted by Dr. Andrew McLellan will report in 2015 and the Statistical Review of all Historic Cases of Abuse from 1947-2005 will be published at that time also."
 
The spokesman added;
 
"The Catholic Church would support an evidence based inquiry into abuse in care in Scotland."'

Here is a summary of the 2013 Audit:
PVG Checks (previously Disclosures) have been carried out on 488 Clergy and 4,225 volunteers. 
Training: There are currently over 6,000 volunteers trained in Safeguarding and 170 Clergy 
There were 15 allegations made in 2013 (of which 6 were historical – 1980's or earlier) 
The allegations were made against 7 members of the clergy and 6 members of the laity (this represents 13 individuals as some had more than 1 allegation against them) 
10 of the allegations made were of sexual abuse in some form, 3 also involved physical abuse. 2 were of physical abuse and 1 of emotional abuse, and 2 were allegations of verbal abuse. 
All allegations of abuse are reported to the Statutory Authorities. 10 cases were reported to the Police. The 5 not reported related to shouting at a group of children, poor boundaries and 3 related to an abuse of power. None were regarded as illegal actions but did require an active response from the Diocesan Safeguarding Advisor and Bishop. 
As of November 2014 there have been no prosecutions associated with 2013 allegations. Two of the alleged perpetrators are deceased. 3 have been removed from ministry. 2 cases are currently with the Procurator Fiscal. 1 is no longer a volunteer. 2 outcomes are unknown to the Church. 
An Appendix to the Report will also contain statistics for autonomous religious orders operating in Scotland. Although not under the jurisdiction of the Bishops' Conference of Scotland, these returns have been collated and provided for completeness. 
There are 668 Priests and 57 Permanent Deacons in Scotland (2013 census) 
The full audit can be downloaded at:
http://www.bcos.org.uk/Portals/0/Safeguarding%20Audit%202013.pdf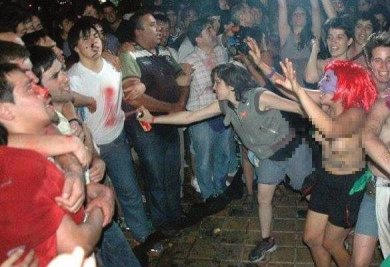 This is a truly disturbing yet very real account of an encounter between pro-abortion activists and pro-life faithful at the Cathedral in Buenos Aires, Argentina.
Please note that the video contains some disturbing images.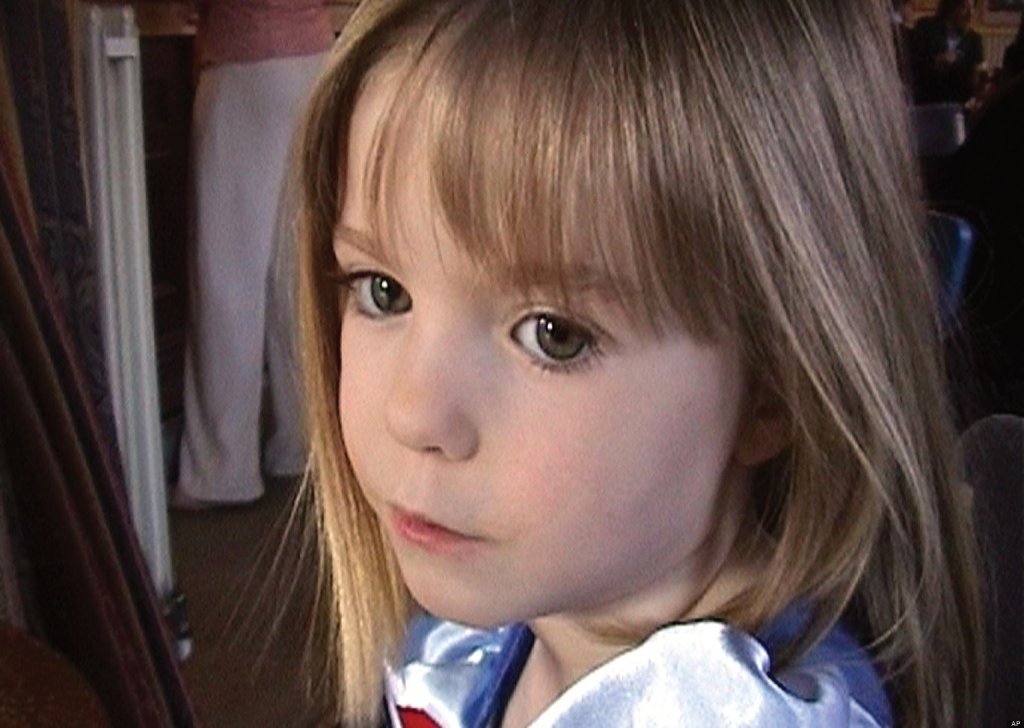 It is with great disappointment that we are today witnessing yet more people casting judgement on Gerry and Kate McCann, a couple caught up in every parent's worst nightmare and who continue to search for glimpses of hope that their daughter Madeleine may one day be found.
Why the world feels the need to cast such judgement and spread vile gossip about such a horrific crime is beyond me.  For some reason our society, fuelled by the sensationalism of the media, seems to revel in getting wrapped up in the 'excitement' of another blockbusting news story where they can, in their view, justifiably get ripped into a couple of people who have made a misjudgement that they will never repeat.  A misjudgement that will haunt them for the rest of their days.
What Kate and Gerry McCann need now are our prayers and a helping hand to find their daughter; something they have sought from the very outset.  God will be their judge in due course, as He will be for the rest of us.  That's why we must be careful not to readily dismiss our own faults, failings and misgivings and rush to judge two people who have lost their child.
A crime has been committed, and that crime is the removing of this child from the care of her family.  Let us pray to God for her safe return.   
/