Shopping Cart
Your Cart is Empty
There was an error with PayPal
Click here to try again
Thank you for your business!
You should be receiving an order confirmation from Paypal shortly.
Exit Shopping Cart
Calling Scotland's 841,000 Catholics to unite as one voice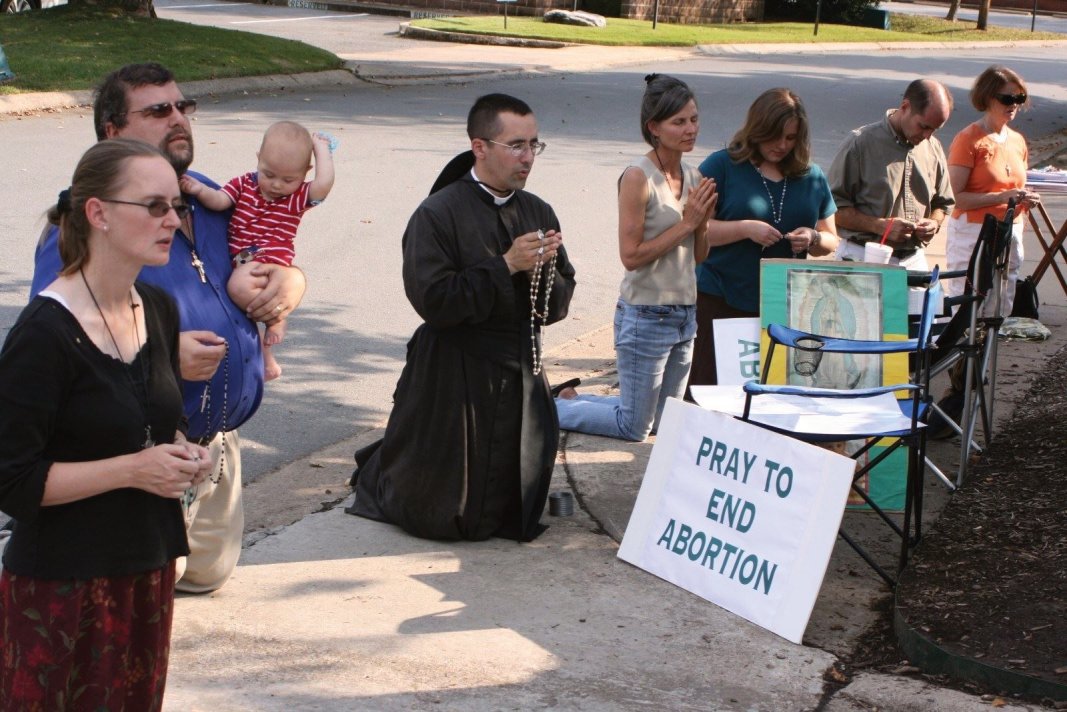 40 Days for Life vigil in Little Rock, US
The 40 Days for Life initiative is coming to Glasgow!  Between 10th February and 20th March (during the season of Lent) pro-life advocates and supporters are invited to commit to a prayerful vigil outside the Queen Elizabeth University Hospital, where abortions are known to take place. 
The vigil will be one of quiet, peaceful prayer, without graphic imagery and without any attempts to approach people, unless they approach us.
The initiative, which started in the United States in 2005, has helped a reported 10,000 women to choose life over abortion and has witnessed the closure of over 60 abortion centres.  It is now in operation across 25 countries worldwide, with Scotland being the latest addition to the ever increasing list.
This opportunity cannot be overstated.  It is a phenomenal opportunity for a public witness to the sanctity of all human life and a very real opportunity to change the hearts and minds of women seeking abortion. 
Please spare an hour (or possibly more) between 10th February and 20th March to join us in this beautiful witness to life.  You can commit to a slot by clicking the image, below: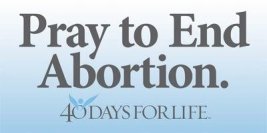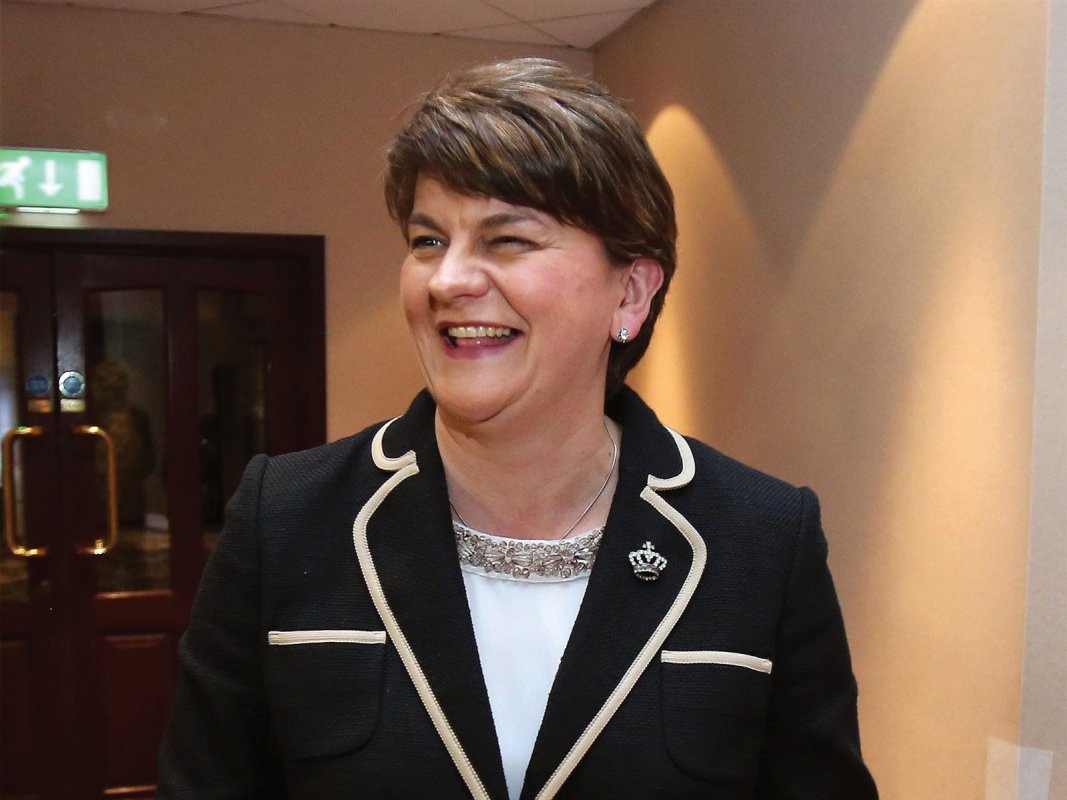 Arlene Foster
Encouraging today to hear that Northern Ireland's new, and first female, First Minster and leader of the Democratic Unionist Party Arlene Foster has previously rejected any notion of extending the UK's Abortion Act to the country.  It is good to know that there are people out there who are willing to swim against the tide of liberal relativism and secularism in order to protect the unborn.  Her stance is quite the opposite of Sinn Fein, a party that sold its soul last year by committing itself to the legalisation of abortion in the province.
If you would like to show your support to Arlene Foster you can do so by
signing this petition
.  You can also send Arlene a message of support on Twitter.  Please note that Arlene has suggested that she is willing to consider further the possibility of allowing abortion following rape.  While there is no guarantee that such a law will be introduced to Northern Ireland we should perhaps bear this caveat in mind should we be minded to correspond with Ms Foster.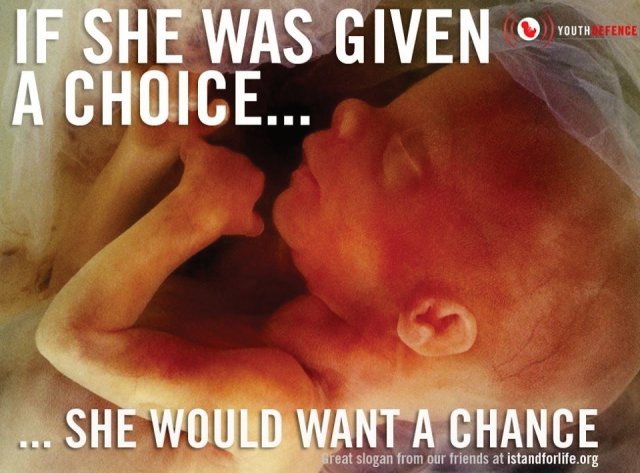 The campaign aims to tackle proposals to extend the abortion time limit
A group of organisations has launched a campaign aimed at countering an increasing public call to make abortion more widely available in Scotland.  The campaign, led by SPUC Scotland and supported by other groups including the Catholic Church and the Muslim Council of Scotland, comes just weeks after the decision of the Westminster Government to devolve the law relating to abortion to the Scottish Parliament.
The campaign, titled 'Don't Stop a Beating Heart', argues that abortion should not be made more widely available than the current 24-week time limit, countering the argument that the time limit should be extended.  Indeed, many of those involved in the campaign argue that abortion should not be available at all, a position we at Scots Catholic wholeheartedly agree with.
This is a bold and important move by those involved in the pro-life movement in Scotland.  But in order to really succeed it will need the buy-in of all of us who support the right to life of the unborn.  We can't just do the easy thing and leave others to 'get on with it'.  We all have a part to play in defending the rights of the most innocent and vulnerable human beings.  We all have a part to play in this campaign.
Archbishop of Glasgow and President of the Bishops Conference of Scotland Philip Tartaglia confirmed his support for the campaign, saying, "I wholeheartedly support the aims of the Don't Stop a Beating Heart campaign to defend and protect unborn human life and to call legislators not to further extend abortion time limits."
SPUC Scotland's Chief Executive John Deighan is the campaign's coordinator and he explained why the campaign is needed, saying: "The rights of the unborn child are facing new threats with the impending devolution of powers to the Scottish Parliament from Westminster.  Already, well in advance of the transfer of legislative authority, we are hearing a clamour for further extension of the existing excessively liberal law. This could see abortion legalised from the existing 24-week limit, in most cases, up until the point of birth.  In response to these deeply disconcerting demands, pro-life supporters from different backgrounds, people of faith and none, in addition to concerned organisations and individuals have decided that we must stand together in the face of this onslaught."
It is sad enough that around 8 million little girls and boys have been lost to abortion since it was legalised in the UK in 1967.  And to think that the abortion legislation was introduced with the aim of restricting the availability of abortions and to make the procedure safer.  Sadly this has not been the case, and the abortion procedure is now vigorously abused in the western world, to the point that fetal baby parts are being sold for profit (as has been the case in the United States with the Planned Parenthood scandal) and an astonishing 90% of babies with Down's Syndrome are aborted in the UK simply because they have the condition. 
While the Planned Parenthood example above is (hopefully) rare, there is no denying a very unfortunate callous and laissez faire attitude has developed in western society when it comes to the subject of abortion.  Those who are in favour of legalising the abortion procedure are increasingly ignoring the scientific evidence that a live human being exists from the point of conception, preferring to wrap everything up as the simple choice of the mother.  There are those who are not in favour of abortion but who think that it is none of their business to interfere with a mother's choice or are too frightened to raise the issue socially, preferring to keep their opinion to themselves.
All of this has added to an all too relaxed view on abortion in our society and a lack of realisation as to what the abortion procedure really entails.  If little children outside the womb were being killed because they were a financial burden or were a 'mistake' their killers would be processed through the criminal justice system.  Why then are those in the womb treated differently?
This campaign is an excellent opportunity for us to rise up in support of the life of the unborn child.  While we don't want abortion at all, putting a stop to any proposed extension of the time limit would be a victory and a step in the right direction.  It could lead to bigger things.  It could lead to millions of lives being saved. 
If you choose to support one thing in 2016, please choose to support the right to life of these little ones.  We were once like them, all cosy and tucked up inside our mother's womb.  It should be the safest place in the world for a baby, just like it was for each and every one of us.  The heart of an unborn child is too precious to be stopped. 
Please support this campaign.  Don't stop the beating of an innocent heart. 
For more details and to become involved please contact SPUC Scotland on 0141 221 2094

Catholics are becoming increasingly liberal on important moral issues
A YouGov poll carried out in the summer has revealed that Catholics are split on the issue of same-sex marriage.  While 40% of the 863 Catholics polled said that they opposed same-sex marriage, a significant 50% said that they supported it.  Given the Church's clear teaching on homosexual acts this should be quite surprising, yet set against the backdrop of an ever increasing aggresive liberal relativist and anti-religious society where many Catholics are losing sight of the faith, the results are not really that much of a shock.
The poll also revealed that while 48% of Catholics were opposed to euthanasia, 42% of Catholics support it.  Again, the teaching of Christ and the Church appears to have fallen on deaf ears.
Finally, in terms of abortion, 69% of Catholics polled said that there needed to be more restrictions with regard to the procedure, while 17% said that there was no need for further restrictions. 
If we, as Catholics, are being true to Christ and true to his Church these figures should be very straightforward.  It should in essence read that 100% of Catholic oppose same-sex marriage; 100% of Catholic oppose euthanasia; and 100% of Catholic are in favour of more restrictions when it comes to abortion(actually, 100% of Catholic should support a complete ban on abortion).
We need to start being true to Christ and to the Church he founded above all else.  The figures revealed by this poll are nothing short of despicable.  We need real leadership from our Bishops and priests, but perhaps more importantly we need authentic Catholic witness from parents and families across the Catholic community.  We are all charged with upholding the Truth and encouraging others to do the same, for we will all be answerable to the Lord.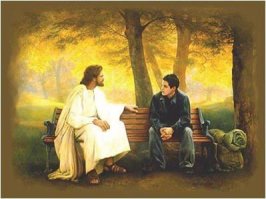 We need to listen to Jesus
From Sunday's Gospel (Mark 10:17-30):
'Jesus was setting out on a journey when a man ran up, knelt before him and put this question to him, 'Good master, what must I do to inherit eternal life?' Jesus said to him, 'Why do you call me good? No one is good but God alone. You know the commandments: You must not kill; You must not commit adultery; You must not steal; You must not bring false witness; You must not defraud; Honour your father and mother.''
It's always difficult to listen to someone telling you what to do and to do so with an open mind and an open heart.  Goodness knows I have struggled with it many times in my life!  But what if that person was Jesus?  Would it change your attitude?  
In this Gospel Jesus reminds us of some of the Commandments as he tries to steer a man towards the Kingdom of Heaven and eternal life.  He speaks with great clarity and no little authority as he tells us not to kill, not to commit adultery, not to steal, not to lie, not to deceive, and to honour our parents.
As the Synod on the Family in Rome closes its first week of meetings and discussions, we are called to remind ourselves of these words of Christ, especially when we think about hot topics like abortion, contraception, marriage and, of course, the family.  While people may surmise the potential for change or reform in the Church, the Church fathers will always turn to the one who knows best….Jesus.
There is a need for all of us to get back to basics on issues such as abortion, contraception and marriage.  That's why we need to listen to Jesus and take in what he is telling us.  Only then, with the Truth embedded in our hearts and minds, can we build a better world.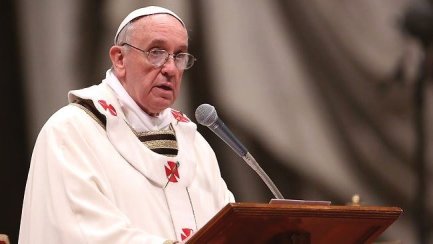 You may not have heard it on the news, but Pope Francis this weekend reaffirmed the truth of marriage as being between one man and one woman.  He also reaffirmed his conviction that all life is worthy of protection.
It's the kind of chat that will dampen the spirits of those who see so called 'progression' on these fundamental areas of Catholic doctrine.  It's also the kind of chat that will delight Catholics who hold true to their faith and who value marriage between one man and one woman as decreed by God Himself, and who value the sanctity of life from its very beginning.
It's too easy to read the mainstream media headlines and stories about Pope Francis and ignore the sources that really matter.  The Pope's affirmation of Catholic teaching on marriage and abortion outlined above didn't come on some flight aboard the papal plane or at a grandiose meeting with a political heavyweight but from the sanctuary during his homily at the Mass which heralded the opening of the secondpart of the Synod on the Family.
All too often we fail to listen when it really matters.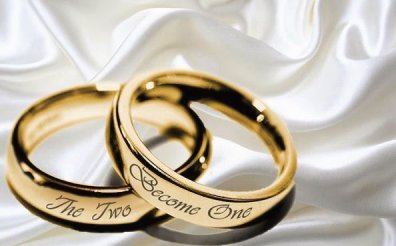 Sunday's First Reading (Genesis 2:18-24):
'The Lord God said, 'It is not good that the man should be alone. I will make him a helpmate.' So from the soil the Lord God fashioned all the wild beasts and all the birds of heaven. These he brought to the man to see what he would call them; each one was to bear the name the man would give it. The man gave names to all the cattle, all the birds of heaven and all the wild beasts. But no helpmate suitable for man was found for him. So the Lord God made the man fall into a deep sleep. And while he slept, he took one of his ribs and enclosed it in flesh. The Lord God built the rib he had taken from the man into a woman, and brought her to the man. The man exclaimed:
'This at last is bone from my bones,
and flesh from my flesh!
This is to be called woman,
for this was taken from man.'
This is why a man leaves his father and mother and joins himself to his wife, and they become one body.'
Excerpt from Sunday's Gospel (Mark 10:2-16):
'Then Jesus said to them, 'It was because you were so unteachable that he wrote this commandment for you. But from the beginning of creation God made them male and female. This is why a man must leave father and mother, and the two become one body. They are no longer two, therefore, but one body. So then, what God has united, man must not divide.''
In these passages of scripture both God and God made man (Jesus) reveal the Truth of God's plan for mankind.  It is a Truth that will mirror the beauty and splendour of the loving relationship which exists among the Trinity (Father, Son, and Holy Spirit). The revealed Truth is that a man and woman are to come together, united through the sacrament of marriage, to become one. Not just one with each other but also one with Christ who is an integral part of the marriage relationship. 
Just as the three persons of the Trinity are one, so too do husband, wife and Christ become one through marriage.  Thus they become their own trinity, reflecting the most Holy Trinity of Heaven. 
And just as Christ came to earth to establish and grow his Church, husband and wife are called to establish and grow their own Church by being open to the precious gift of children.
And in marriage we are also called to mirror Christ on the Cross, by giving ourselves completely in sacrificial love to God and to one another, just as he did.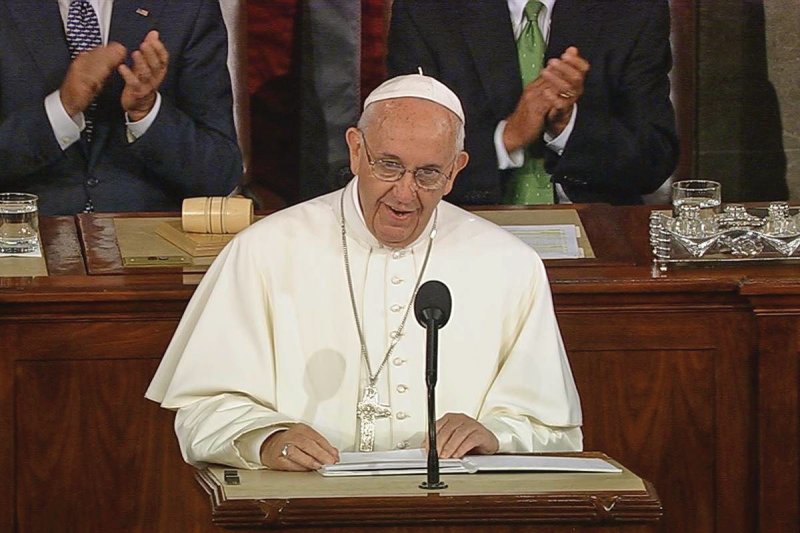 The pope received several standing ovations in Congress
Pope Francis, in his historic address to US Congress, has urged the world to follow Christ's Commandment of love.  The pope used the opportunity to tackle critical issues such as the dignity of human life, the death penalty and the refugee crisis.  He also addressed recent attacks on marriage and family life, and his concerns that the very basis of the family and marriage is being called into question. 
Here are the main quotes from the pope's address to USC ongress this afternoon:
Pope Francis on the golden rule:
"Let us remember the golden rule: do unto others as you would have them do unto you."
On the dignity of human life:
We must "protect by means of the law, the image and likeness fashioned by God in every human life."
We must recognise the "transcendent dignity of the human being".
"The golden rule [to do unto others as you would have done unto you] also reminds us of our responsibility to protect and defend human life at every stage of its development."
On the family:
"The family should be a recurrent theme….how essential the family has been to the building of this country.  I cannot hide my concern for the family which is threatened, perhaps as never before from within and without.  The very basis of the family and marriage is being called into question."
"I can only reiterate the importance and, above all, the richness and the beauty of family life."
"I would like to call attention to those family members who are most vulnerable, the young.  Their problems are our problems.  Our young people are precious."
"We live in a culture that threatens young people not to start a family."
On the death penalty:
"Let's abolish the death penalty here and everywhere. No punishment should exclude hope or the possibility of conversion."
On politics and society:
"Preserve and defend the dignity of your fellow citizens in pursuit of the common good."
"We are all worried by the disturbing social and political situation of the world today."
"It can be no more us vs them. We must confront every kind of polarisation. Our response must be hope and healing, peace and justice."
"Safeguard religious freedom, intellectual freedom, and individual freedom.  We must be specially attentive to every type of fundamentalism."
"Politics must be used to build the common good."
"It's my duty to build bridges and help all men and women to do the same."
"We have to ask ourselves: why are deadly weapons being sold to those who plan to inflict untold suffering on individuals and society?"
"It is our duty to confront the problem and stop the arms trade."
On the elderly:
The elderly are the "storehouse of wisdom".
On the refugee crisis:
"We must view them as persons, seeing their faces, listening to their stories, and try to respond as best we can."
On poverty:
"The fight against poverty and hunger must be fought constantly and on many fronts, especially in its causes."
On business:
"Business is a noble vocation, especially in its creation of jobs to the common good."
On the environment:
"I'm convinced that we can make a difference, I'm sure."
"We have an obligation to our future generations. The time is now."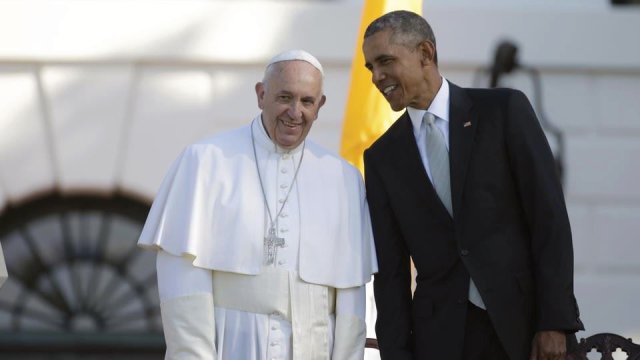 The first few days of Pope Francis' visit to the United States have been fascinating, not least because of his clever tactics in putting US President Barack Obama firmly, yet politely, in his place.
The depth of Obama's hypocrisy on religious freedom simply cannot be underestimated following his welcome speech to the pope on the south lawn of the White House. Obama, ever the impressive statesman, spoke of how "here in the United States, we cherish religious liberty" and promised the pope that "we stand with you in defence of religious freedom and interfaith dialogue, knowing that people everywhere must be able to live out their faith free from fear and intimidation."
It does actually sound very good, but the reality is this man is head of perhaps the most anti-religious administration ever seen in the United States; a fact not lost on the Holy Father.  Consider the pope's response to the president: "Mr President, together with their fellow citizens, American Catholics are committed to building a society which is truly tolerant and inclusive, to safeguarding the rights of individuals and communities, and to rejecting every form of unjust discrimination. With countless other people of goodwill, they are likewise concerned that efforts to build a just and wisely ordered society respect their deepest concerns and their right to religious liberty. That freedom remains one of America's most precious possessions. And, as my brothers, the United States Bishops, have reminded us, all are called to be vigilant, precisely as good citizens, to preserve and defend that freedom from everything that would threaten or compromise it."
The pope's final words suggest that while President Obama is confident that his country respects the rights of religious people, the pope doesn't necessarily share his view. 
But here is the best part. Shortly after meeting Mr Obama, the pope decided to make an unscheduled stop to the convent of the Little Sisters of the Poor.  The significance of this? The Little Sisters are currently pursuing an action against the Obama administration for forcing them to comply with the HHS Mandate (also knows as 'Obamacare'), a Mandate which forces companies and groups (including the Little Sisters) to provide contraception through employee insurance plans. And let's not forget that President Obama and the wider Democratic community recently vowed not to make it a crime for a person to kill a baby born following a failed abortion  This, brothers and sisters, is Obama's idea of a country that cherishes "religious liberty."
The pope, who told Bishops yesterday that nobody can turn away from the evil of abortion, is already making some shrewd moves in the States. But then, we shouldn't be surprised, even when we are faced with the quiet exterior of this humble little man from Argentina. He is a man who burns with the fire of his Catholic faith, and he is undoubtedly a man with a plan.  Perhaps it hasn't yet dawned on President Obama that he is up against the successor to Peter and Vicar of Christ.
/