Shopping Cart
Your Cart is Empty
There was an error with PayPal
Click here to try again
Thank you for your business!
You should be receiving an order confirmation from Paypal shortly.
Exit Shopping Cart
Calling Scotland's 841,000 Catholics to unite as one voice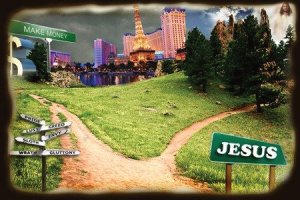 We must take the narrow path to Christ
Today's First Reading (1 Timothy 6:2-12):
'This is what you are to teach the brothers to believe and persuade them to do. Anyone who teaches anything different, and does not keep to the sound teaching which is that of our Lord Jesus Christ, the doctrine which is in accordance with true religion, is simply ignorant and must be full of self-conceit – with a craze for questioning everything and arguing about words. All that can come of this is jealousy, contention, abuse and wicked mistrust of one another; and unending disputes by people who are neither rational nor informed and imagine that religion is a way of making a profit. Religion, of course, does bring large profits, but only to those who are content with what they have. We brought nothing into the world, and we can take nothing out of it; but as long as we have food and clothing, let us be content with that. People who long to be rich are a prey to temptation; they get trapped into all sorts of foolish and dangerous ambitions which eventually plunge them into ruin and destruction. 'The love of money is the root of all evils' and there are some who, pursuing it, have wandered away from the faith, and so given their souls any number of fatal wounds.
But, as a man dedicated to God, you must avoid all that. You must aim to be saintly and religious, filled with faith and love, patient and gentle. Fight the good fight of the faith and win for yourself the eternal life to which you were called when you made your profession and spoke up for the truth in front of many witnesses.'
It's hard for Catholic people to remain true to Jesus Christ and the Traditions of the Catholic Church, especially in this day and age when religion is often frowned upon for one reason or another.  Yet that doesn't make it any less true or relevant.
St Paul's letter to Timothy encourages us to remain true to Christ and his teaching and to remain true to the teaching of the Church he himself founded; the Roman Catholic Church which continues to exist to this very day.
St Paul warns us about those who stray from this teaching, and in true St Paul style, he doesn't mince his words!  He says that those who do things differently to that taught by Christ and his Church are "simply ignorant and must be full of self-conceit – with a craze for questioning everything and arguing about words."  Isn't it interesting that St Paul should specifically refer to arguments about words?  Consider the abortion debate and how pro-choice activists often try to use words and phrases to argue that abortion is okay. They use (albeit wrongly) terms such as 'embryo', 'foetus', 'collection of cells' and 'personhood' to try to make their point. Consider how Pope Francis' words are so often used against him by those who misinterpret him or those who fail to understand his bigger message.  Other examples of this can be found in debates around contraception and the redefinition of marriage.
The tragedy of all this is that Catholic people, including myself, continually stray from Christ's teaching and the teaching of his Church.  I fall into the traps of the secular relativist society and I become that ignorant person full of self-conceit that St Paul is referring to. But thankfully Christ and his Church give me the Sacrament of Reconciliation where I can go and be forgiven for straying from the Truth.
At the end of the day, there will be many times in our lives when we will stray from the right path. But the key is to turn back, as the prodigal son did, into the loving arms of the Father.  While we may turn our back on Him there will never be a time when He turns His back on us.  He is always standing there, watching and waiting for us to return; to return to the path of Truth which He himself created when He gave us His only Son and gave us His Church.
Brother and sisters, we must do as St Paul says and "Fight the good fight of the faith" by speaking up for the truth with love, patience and gentleness before all people, even when it makes us feel a little uncomfortable.  Remember, it is unlikely we will ever be made to feel as uncomfortable as the early disciples who suffered immeasurable pain, including death, in standing up for the Truth.   
And even though we may well feel a little uncomfortable we must remember that we were not made for this world; that our destiny is in Heaven to be one with the Father, with Christ our Saviour, our Blessed Mother Mary, and with all the Saints and Angels.  Surely that is worth fighting for?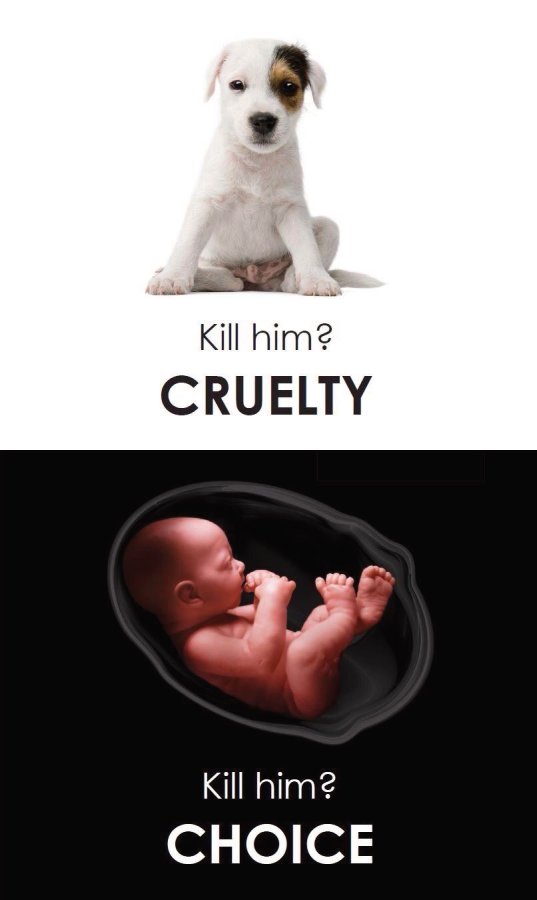 I have become quite intrigued by the significant increase in news stories about animals in recent times, particularly in mainstream media outlets.  I might be forgiven for thinking it stems from the furore over Cecil the Lion but I'm fairly certain it was all happening before the story of the now famous Cecil broke.
And although it would be fair to say that these stories are indeed of some interest it is quite disturbing that they seem to rank ahead of the wellbeing of human beings in the headline pecking order.  Consider one of the main stories over in the United States right now, that of Planned Parenthood and the serious allegations against them that they are selling aborted baby body parts for profit.  Not only that but there is now evidence that they are tearing apart foetuses and removing their brains whilst they are still alive.  
But alas this simple little tale of human woe is not deemed to be in the interests of the British public. Well not as far as the mainstream media is concerned.  The BBC it seems only has interests in the non-human variety of creature, preferring to focus on the plight of African lions, dogs left at the side of the street or the horror of a Fife man allegedly selling leopard parts.  The plight of the tiniest, most vulnerable human beings is supposedly not worthy of our attention.  Do you see how ludicrous that is?
For some reason the UK media does not want to tackle the issue of abortion.  They do not want to reveal the brutality of the abortion industry and what it really does to people.  Whether this is down to money or fear of pro-choice activists I really don't know. But whatever the reason, the lack of coverage is deeply disturbing.
And while the media must take its fair share of the blame it only dishes out what it thinks the people want to hear.  So please, express your concern with the mainstream media outlets and encourage them to cover atrocities against humanity such as the Planned Parenthood scandal. Social media has made this all the easier!  There is no way on this earth that this story should not be covered by the main media outlets in the UK.  There is simply no excuse for its lack of coverage, especially in the face of a surge in animal welfare stories.  It is up to us to make our voices heard so that the media wake up to the clear inhumanity of the abortion procedure.
I ask you this....what on earth is this damned world coming to when the welfare of a lion or a dog is deemed more important than a human being?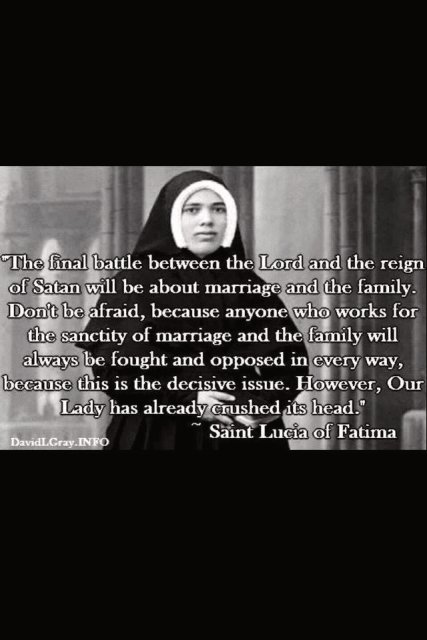 Sister Lucia dos Santos
As we approach the second and final part of the Synod on Marriage and Family Life it is important for us to remember these words of Sister Lucia of Fatima, one of three children who were visited by Our Blessed Mother Mary during the twentieth century.
Lucia describes how the final battle between the Lord and Satan will be about marriage and the family, but that anyone who stands for the sanctity of marriage and the family should not fear as "Our Lady has already crushed its head".
It should be no surprise to us to hear that there is an ongoing battle with the father of lies over marriage and family life.  Just consider contraception, abortion and the redefinition of marriage and you can see precisely where the devil is attacking God's divine plan for mankind. 
We are, in all respects, in the battlefield for the very last battle between the devil and the Lord.  But which side are we on?  Are we with the world; a world that is increasingly subject to the contol of the devil with all his lies and attacks on our faith?  Or are we with Christ and his Church, standing firm to the Truth and God's divine plan with which comes the promise eternal salvation?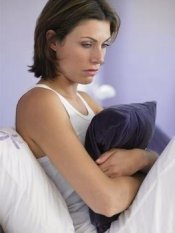 The Church recognises the tragedy of abortion
Pope Francis has asked priests not to withhold God's mercy to women who have had abortions and who seek forgiveness for it during the Church's upcoming Year of Mercy.
The pope, in a letter addressed to Archbishop Rino Fisichella, Archbishop of the Pontifical Council for the Promotion of the New Evangelisation, said that: "I have decided, notwithstanding anything to the contrary, to concede to all priests for the Jubilee Year the discretion to absolve of the sin of abortion those who have procured it and who, with contrite heart, seek forgiveness for it."
The pope also said: "May priests fulfil this great task by expressing words of genuine welcome combined with a reflection that explains the gravity of the sin committed, besides indicating a path of authentic conversion by which to obtain the true and generous forgiveness of the Father who renews all with his presence."
But is this really the headline grabbing story some are suggesting it is?  Not quite.  So what has changed, if anything?  Well, the big (and only!) change comes in the shape of who can forgive a woman who has procured an abortion.  Normally this is a matter for the local Bishop but the pope, in his letter, is allowing priests to do this.  That's the change heralded in the pope's letter.  Nothing more.  Indeed it's an even more insignificant change when you consider that Bishops already have the power to delegate such a power to priests in their diocese.  The net effect of the change is that absolution may be given on the spot in the confessional without the need for the priest to approach the Bishop about the matter.
Church teaching on abortion has not, and will not, change.  The Church believes that all human life, from the moment of conception until natural death, must be protected.  Since the very beginning the Church has denounced abortion as a moral evil, a teaching it states in the Catechism is 'unchangeable'. The Church teaches that abortion willed either as an end or a means is gravely contrary to the moral law.  It also states that formal cooperation in an abortion 'constitutes a grave offence'. 
In terms of the consequences of procuring abortion the Church is clear that such an offence 'incurs excommunication latae sententiae' (immediately on commission of the offence), yet it is the text that follows which is of most interest.  The Catechism states that 'the Church does not thereby intend to restrict the scope of mercy.  Rather, she makes clear the gravity of the crime committed, the irreparable harm done to the innocent who is put to death, as well as to the parents and the whole of society'.
In essence, the Church is open to the possibility of forgiveness for someone who has procured abortion, subject always to the Code of Canon Law which sets out the circumstances when a person cannot be guilty of a grave offence or who is guilty but with diminished responsibility for their actions.  An example of this would be a person who is unaware (through no fault of their own) of the Code of Canon Law or who was forced to commit the grave offence through fear. 
This actually fits in perfectly with something else the pope said in his letter to Archbishop Fisichella (the bit the mainstream media are leaving out): "The tragedy of abortion is experienced by some with a superficial awareness, as if not realizing the extreme harm that such an act entails. Many others, on the other hand, although experiencing this moment as a defeat, believe they have no other option. I think in particular of all the women who have resorted to abortion. I am well aware of the pressure that has led them to this decision. I know that it is an existential and moral ordeal. I have met so many women who bear in their heart the scar of this agonizing and painful decision. What has happened is profoundly unjust; yet only understanding the truth of it can enable one not to lose hope. The forgiveness of God cannot be denied to one who has repented, especially when that person approaches the Sacrament of Confession with a sincere heart in order to obtain reconciliation with the Father."
The Church has, and always will, provide those involved in abortion with the opportunity to confess their sins and have those sins forgiven.  This will always be the case and it is not true that the Church is suddenly offering women the chance of forgiveness for abortion during a one year 'window of opportunity', as has been reported by some media outlets.  The Church's doors are always open to those seeking God's forgiveness.  In that sense what the pope is doing is nothing radical.  However, his timing is interesting, getting the world talking about abortion at the same time as the Planned Parenthood scandal.  
It is also worth noting that, contrary to popular misconception, excommunication is, along with the other two censures of the Church (suspension and interdict), not so much a punishment but a medicine for the wellbeing of the soul.  It is ordered to help the person, not punish them.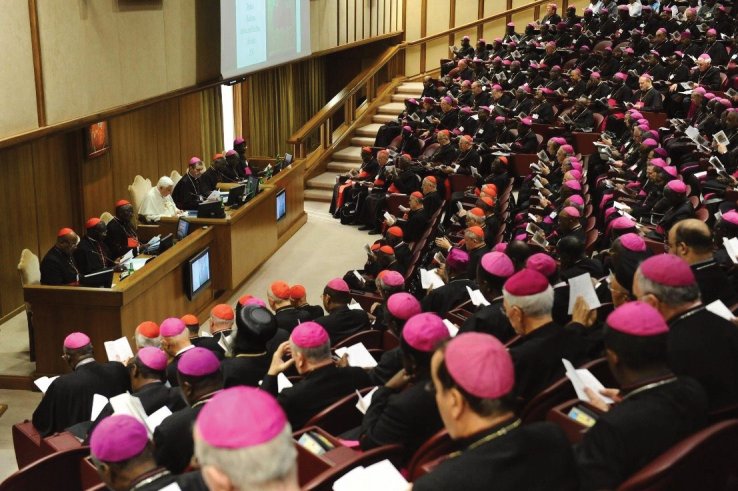 The TFP Student Action Group has set up a petition asking Pope Francis to reinforce Church teaching on marriage and the family at the upcoming Synod in Rome.
The petition has been started in response to some Bishops and also the mainstream media who are trying to force through change to fit with what society perceives as truth, as opposed to what Christ and his Church teaches as Truth.
Attacks on the family have been coming thick and fast over the last fifty or sixty years and this most basic yet most cherished aspect of life which has served us so well for so long is slowly being eroded to nothing.  Consider contraception, a moral evil which has perhaps served as the catalyst for so much evil that has followed since.  Consider abortion, where millions of innocent lives are destroyed every year across the world, all in the name of 'choice'.  And then there is the redefinition of marriage, a recent phenomenon where God's very own definition of marriage between one man and one woman has been torn up and thrown to the wind.  Add to that the ever increasing push to remove terms such as 'father' and 'mother' out of circulation and you have the most horrifying and testing time for the family unit since time began.
And what have we done about it?  What do we have to show for our efforts to stop these evils?  Pretty much nothing.  Nada.  1.2 billion Catholic people supposedly live on this earth and yet we struggle to uphold some of God's most basic truths, His most basic instructions. 
And the worst of it?  So many of our own brothers and sisters are defying God's Truth and supporting these concepts.  Contraception is seen as a necessity, abortion is seen as someone else's choice, and the redefinition of marriage just seems like the right thing to do. They say: 'to hell with what God and the Church might think, Jesus was a nice guy and he would want us to give the thumbs up to preventing procreation, to killing innocent babies and condoning sexual activity between people of the same sex.'   
Yes, Jesus would just love to see the ruination of the family unit; after all he didn't care a jot about his stepfather Joseph and his mother Mary!
No, Jesus is God.  And Jesus held firm to the Truth he himself gave to the world.  His manner of holding firm to the Truth is something we can and should take note of; full of love, compassion and kindness.  But also firm and determined.  Firm in the Truth he came to earth to reveal to us and which he subsequently entrusted to his Church, and determined to never let the devil have his way by destroying that Truth.
Brothers and sisters, please consider joining hundreds of thousands of Catholics who, like Jesus, are determined to hold firm to the Truth.  Will you be strong in your faith and reject any notion of allowing evil to creep into our society?  Are you prepared to let nothing stand in the way of you being true to God, just as the saints did? 
Let us rise determinedly as one body in Christ to protect his Truth and to allow the family to flourish.  Mother, father, brother, sister; this is God's divine plan.  
Please join a growing list of religious and civil leaders by signing the petition and let's encourage the Holy Father and the Bishops to remain faithful to God and His Church.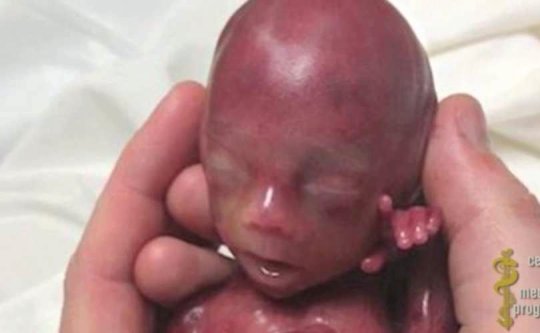 We can't keep quiet about this any more
With Cecil the Lion still firmly in the minds of the masses, a new story of a horse being sexually assaulted in the north of Scotland has come to light.  And just like Cecil, the story has been given top billing by mainstream media outlets.
The stories of both Cecil and this horse are sad and horrific in their own way.  But they really do pale into insignificance when set against the backdrop of the brutal videos being released by the Center for Medical Progress in the United States, videos which prove that Planned Parenthood is harvesting the body parts of aborted babies without consent, and for profit. Not only this, but the latest video released on Wednesday proves that Planned Parenthood is removing the brains of aborted babies whilst they are still alive.  Yes, you heard right.  Tiny little human beings are having their little faces torn in two with scissors in order to remove their brains.  And all this whilst they are still alive; their little hearts innocently beating away not appreciating what despicable horror is about to come their way. 
If you have thus far ignored or would rather not talk about these videos and the disgusting behaviour they evidence, then perhaps it is time to consider changing your ways.  How anyone can look at this carefully obtained evidence dating back a number of years and still think the abortion industry is a clean, clinical, safe place is beyond me.  While my Catholic faith insists that I do all I can to protect all human life from conception until natural death, I have no need whatsoever to reference my faith in arguing against abortion.  Secular arguments against abortion are more than sufficient to show the horrors and inherent wrong of this barbaric practice.
Please, please talk about this.  Open up the discussion on this horrific crime against humanity.  Let people know what is really going on behind closed doors. Ask your friends and family what they think of it; bring it up on social media and at work.  Consider joining the defund Planned Parenthood protest on Twitter(#ProtestPP) this coming Saturday.  Remember, this isn't some dead, invaluable piece of meat we are dealing with here. These are human beings.  Little innocent human beings just trying to live, and yet grown adults are nonchalantly tearing them up into little pieces for profit. 
With the greatest respect to Cecil the lion and the poor horse in Scotland, both of whom suffered great pain and misery, their need is not as great as the millions of little babies routinely disposed of each year through abortion.  If you are not abhorred enough by the Planned Parenthood videos to take some kind of action then God help you.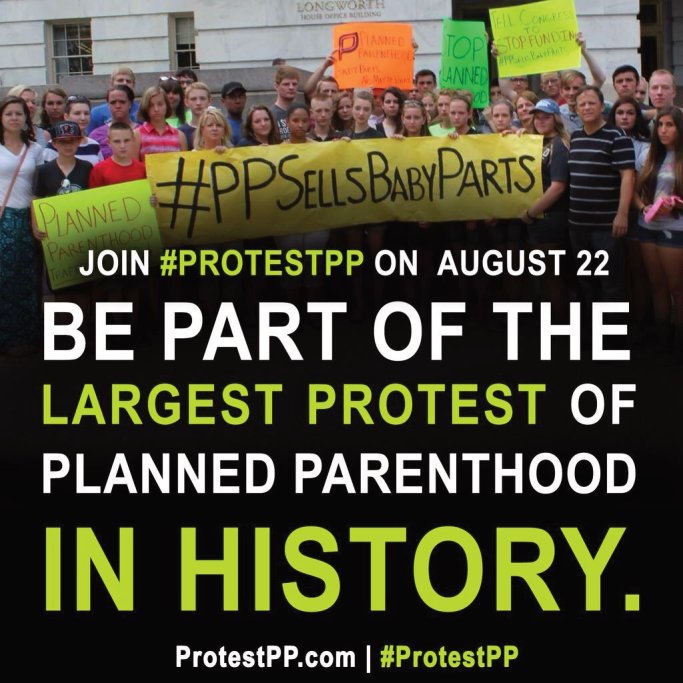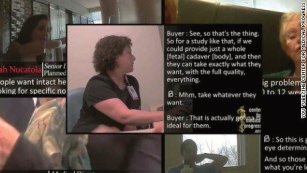 The CMD videos are causing quite a stir, and rightly so
American journalist Ruben Navarrette Jr has been a supporter of abortion rights for the last 30 years. 
But even he admits that his pro-choice values are being severely tested by the release of undercover videos showing the reality of the abortion process within the four walls of Planned Parenthood.
The videos, recorded and released by the Center for Medical Progress, has caused a storm across the United States and Navarrette Jr admits he has some thinking to do.  "For those of us who are pro-choice, the Planned Parenthood videos are a game changer" admits Navarrette.  He admitted to being scolded by his wife, who is pro-life, and that she read out the riot act to him on the back of the videos.  "You can't stand on the sidelines, not now that you've seen these videos" she said.  "These are babies that are being killed.  Millions of them.  And you need to use your voice to protect them.  That's what a man does.  He protects children - his own children, and other children.  That's what it means to be a man."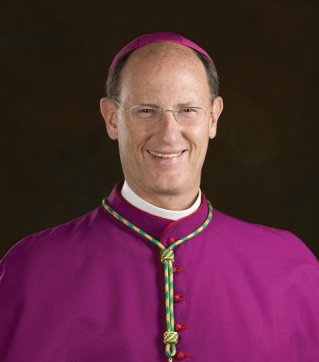 Bishop James Conley
Five American Bishops have responded to the recent Planned Parenthood videos which show the company dealing in the body parts of aborted babies.
Cardinal O'Malley and Bishops Paprocki, Vasa, Tobin and Conley all express their own personal view on the tragedy.
Perhaps my favourite quote is from Bishop Conley.  He said: "Anyone who can casually discuss tearing children to shreds while having lunch and a good cabernet is a victim of the father of lies."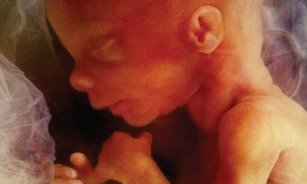 Why should we be afraid to speak up for this little one?
It was no surprise to see US President Barack Obama hogging the headlines yesterday in order to make his big pitch for a greener United States. This was, after all, the day on which the true evil of his great friend Planned Parenthood was debated in the Senate.
It was extremely sad, but at the same time fascinating, to watch the heated exchanges around the sale of baby body parts and the wider issue of abortion so passionately debated at this level for around three and a half hours.  The Republican side very much in favour of defunding Planned Parenthood; the Democrats preferring to retain the existing arrangement.  It made me a tad jealous when I think of the lack of passionate debate on the matter here in the UK.  While I firmly believe there are a number of pro-life politicians here in the UK, they appear too unwilling to stick their head above the parapet and speak up for the unborn.  Our country has become so secularised and so entrenched in a misplaced and misguided view of so called 'equality' that people are afraid to say even the slightest thing out of turn.  Not so in the US.  Their elected members are quite comfortable expressing their pro-life views and the views of the people they represent, even if it means speaking out against abortion in no-nonsense terms. 
Last year I wrote to former Scottish Labour leader Jim Murphy to express my deep disappointment at his claim to be a man of the Catholic faith yet also a man who believes in a woman's right to have an abortion.  The two don't go.  You cannot square being true to the ways of Jesus Christ and his Church at the same time as agreeing that another person should be entitled to make the decision that an unborn child should die.  Mr Murphy never responded to my letter.  But then, is this a surprise?  Of course it isn't.  Mr Murphy is just like so many others.  He simply doesn't have the guts to stand up for what is right. 
We have been fooled into thinking that it is not appropriate to tell people that we believe that human life begins from the moment of conception and that we believe all human life, including the unborn, should be protected.  We have also been fooled into thinking that being pro-life is simply a far right, conservative religious stance and is, therefore, of little worth to society at large. But this simply is not true. Consider the growing number of secular and atheist pro-life groups appearing on Twitter and Facebook. Indeed the entire pro-life case can be argued to great effect without any reference whatsoever to religion (consider Trent Horn's book Persuasive Pro-Life for proof of this).  So, should we be afraid to be open about our pro-life views?  Certainly not!  Consider this….is it really weird and unreasonable to hold the view that we believe all human life is deserving of the same protection, no matter how big or small that human life may be?  That is the basic argument we are putting forward.  Isn't it an incredibly reasonable proposition?
Yes, it would be fair to say that there are various ancillary arguments around the abortion debate such as an individual's right to choose and the consequences of bringing children into social deprivation, but the end game is always the same.  It boils down to 'what is the unborn'?  If the unborn is a human being then society is obliged to protect it as much as it protects born people.  If it isn't a human being (and presumably just a blob of tissue) then aborting it is no more serious than cutting off a toenail.  As Greg Koukl once wrote: "If the unborn is not a human person, no justification for abortion is necessary.  However, if the unborn is a human person, no justification for abortion is adequate."
In trying to figure out the answer to the question 'what is the unborn?' consider Steve Wagner's '10 second pro-life apologist' argument: if it's growing, isn't it alive?  If it has human parents, isn't it human?  And human beings like you and me are valuable, aren't we?.  It's very simple, but it does make a very important point.
Perhaps it's time for all of us, politicians included, to really think about the unborn and what they really are.  If they are human beings then surely we all have an obligation to protect them from day one and to stand up for them and their most fundamental right to life.
/