Shopping Cart
Your Cart is Empty
There was an error with PayPal
Click here to try again
Thank you for your business!
You should be receiving an order confirmation from Paypal shortly.
Exit Shopping Cart
Calling Scotland's 841,000 Catholics to unite as one voice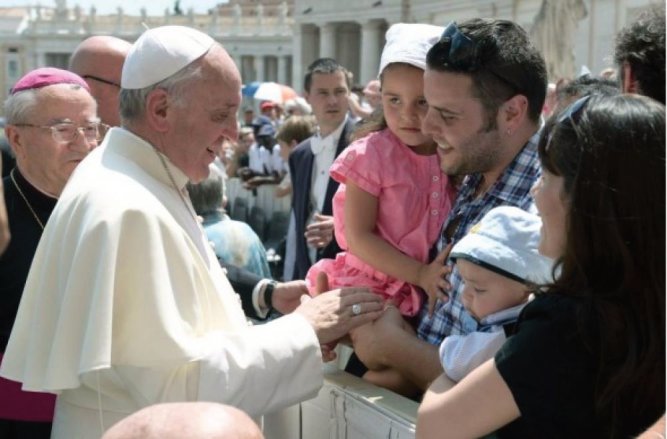 In his new exhortation,
Amoris Laetitia (The Joy of Love),
 Pope Francis has expressed the need to view the family unit as an opportunity rather than a problem, and has encouraged the Church to be more understanding and compassionate towards those who experience difficulties in family life.  There is a real sense of challenge in the document; a challenge to a deeper, less self-centred love towards all people, coupled with a deeper sense of humility.
The document, which runs to 264 pages, also speaks highly of the value of children and the need for married couples to be open to the prospect of new life.  It emphasises the need to see the family unit as a church and provides insight into the various reasons that have contributed to the breakdown of the family in our world today.  He was also critical of those who are narcissistic and irresponsible in relationships saying: "We treat affective relationships the way we treat material objects and the environment: everything is disposable; everyone uses and throws away, takes and breaks, exploits and squeezes to the last drop. Then, goodbye. Narcissism makes people incapable of looking beyond themselves, beyond their own desires and needs. Yet sooner or later, those who use others end up being used themselves, manipulated and discarded by that same mind-set."
As expected, the pope has not made any moves to change Church teaching and matters such as contraception, same-sex marriage, abortion and holy communion for the divorced and remarried have not been given the liberal treatment that many media outlets had hoped for.  This, of course, was never in doubt. 
However, Francis has encouraged the Church to give consideration to how it can best serve those who do not live in accordance with Church teaching, especially when it comes to reconciling them to God.  Bishops, priests and Catholic lay people are all being challenged to be the merciful face of Christ to those in difficult situations, while ensuring that the beautiful teaching of the Church is preserved.  There is also a challenge to be more positive about Church doctrine, to present it in a way that reveals its true beauty and goodness.
While we are not yet in a position to go into detail on the exhortation we will be posting a number of related content on our Facebook and Twitter feeds over the coming days.  We also expect to publish more posts here on our blog so please do check it regularly.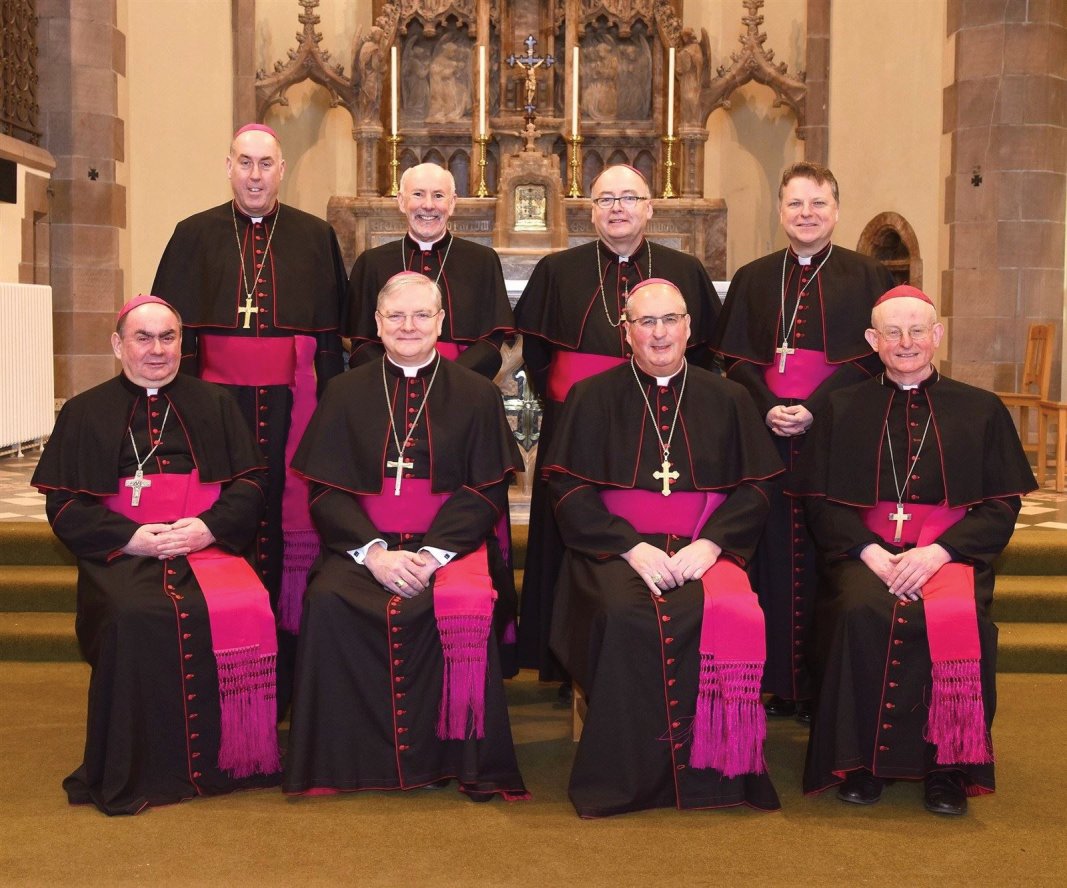 The Catholic Bishops of Scotland
The Catholic Bishops of both Scotland and Poland have been busy making a case for the protection of the unborn this week.  The Polish Bishops have been pushing for legislative change to bring about a total ban on abortions and they, along with the Polish government, appear to have mustered more than enough support to ensure the law is passed.
Meanwhile, in Scotland, the Catholic Bishops have released their traditional statement ahead of the May election for the Scottish Parliament.  In the letter, the Bishops encourage Catholics to vote with Christian values at the forefront of their minds, including the right to life from conception until natural death.  This encouragement is timely given that abortion is soon to be devolved to the Scottish Parliament from its current home in Westminster. 
Yet the motives of these holy men has been called into question by sceptics and much of the media, as they try to suggest something other than love of life and a desire to protect the most vulnerable is at play.  But let's be frank, while these men are devoutly Catholic and follow the teaching of the Church to the letter, they do not need to reference Church teaching in order to call for the protection of unborn babies.  It is something that is imprinted in each and every one of our DNA.  No decent, law-abiding citizen of planet earth wants or wills the destruction of other human beings.  It's a basic human quality and one we should be immensely proud of.
The Catholic Bishops of Scotland and Poland are speaking from the heart when they call for all unborn children to have the chance to live.  Yes their Church expects, and even demands, them to take this stance, but they do not need the Church to tell them that all human life is intrinsically valuable and worthy of protection.  They are not anti-woman and they are not anti-choice.  Neither are they religious fanatics.  They are simply human beings seeking the protection of the law for other, more vulnerable, human beings.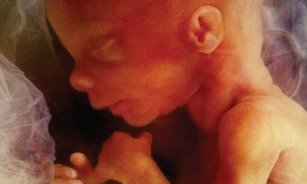 A parliamentary question in the House of Lords has revealed a frightening statistic about late-term abortions in the UK.  Labour peer Lord Moonie asked the government how many babies had been aborted at 23 weeks or later in the UK in 2014.  The government's response was to confirm that 682 such abortions had been carried out.  That's 13 babies every week.
While abortion at any stage is to be regarded as wrong as it takes away the life of an unborn child, abortions at this late stage - when the baby is fully formed in the womb - is nothing short of deplorable. 
Indeed, thanks to medical advances, many babies born at 23 weeks are now able to survive.  How then can we allow for a baby at one end of the maternity unit to be given life-saving treatment while a baby at the other end is legally killed?  It simply makes no sense.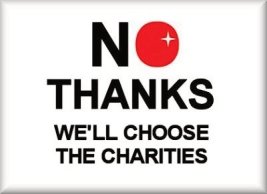 Comic Relief and its spin off Sport Relief certainly do get the nation's charitable juices flowing at this time of year.  It also causes much debate among Catholics as to whether or not we should be contributing to such a charity and allowing our schools and children to participate in the fund raising frenzy.  It seems that every year we face the same dilemma, yet the goalposts haven't moved for years.  Comic Relief (and Sport Relief) is a charity that gives great cause for concern when it comes to Catholic morality.
Firstly, Comic Relief is a bucket fund.  This means that the organisation's hierarchy decides how the money raised is spent, including which charitable organisations and causes it wishes to give cash to.  We can never be certain where our cash will go and this itself creates a significant degree of risk for those who would rather their donation went to a specific cause or charity.  Secondly, Comic Relief has been known to pass on funds to charities involved in the provision of abortion services.  Consider its grant of £374,694 to the International Planned Parenthood Federation (IPPF) in January 2011 for work in Swaziland, Ethiopia and Mozambique.  IPPF's own report confirmed that they had carried out over 1.5 million abortion procedures that same year.  Money donated to Comic Relief may very well have been used to provide those abortion services.
Another charity known for its abortion links is, rather ironically, Save the Children, which also promotes the use of contraception.  Did you know that Barnardo's recommends abortion provider Marie Stopes on its 'links' page and provides free condoms to youngsters, or that Childline promotes abortion as a 'legitimate choice'?  Did you know that the British Heart Foundation has assisted in raising £12m for stem cell research involving human embryos?  And did you know that UNICEF promotes chemical and surgical abortion and provides confidential sexual and reproductive health information and services to children from 10 years of age?
Thankfully there are a number of charities out there that are not bucket funds and so are clear on the charitable activities they undertake.  They are also in line with Catholic moral teaching. 
A list can be found here
.
Please do give serious consideration to all of the charities you donate to and explore precisely where your money will go and whether this compromises basic principles such as the right to life.  Remember, there are always charities out there that will not spend your money on contraception, abortion, the destruction of human embryos, and other immoral activities. 

As taxpayers we contribute to 91% of all abortions in the UK.  Our money is used to assist in the killing of innocent children which in turn causes immeasurable pain and suffering to mothers.
We want our money better spent on helping both women and their babies to live.
Please sign the petition which can be accessed by
clicking this link
, and spread the word.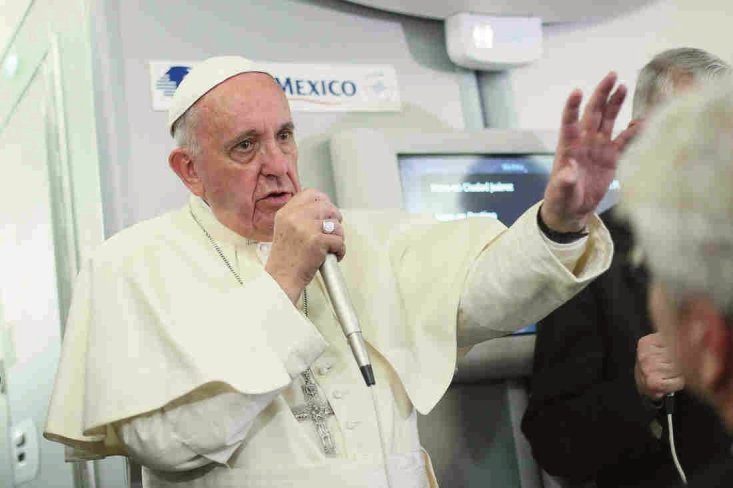 Pope Francis didn't just talk about Donald Trump's value as a Christian and contraception on his latest flight home to Rome.  There is so much more that the mainstream media has failed to cover.  So here it is....the stuff you probably haven't yet heard about:
Pope Francis on paedophilia in the Church and the part played by Pope Benedict XVI to eradicate it:
"First, a bishop who moves a priest to another parish when a case of pedophilia is discovered is a reckless [inconsciente] man and the best thing he can do is to present his resignation. Is that clear?
Cardinal Ratzinger deserves an applause. Yes, an applause for him. He had all of the documentation. He's a man who as the prefect of the Congregation for the Doctrine of the Faith had everything in his hands. He conducted all the investigations, and went on, went on, went on, until he couldn't go any further. But, if you remember, 10 days before the death of St. John Paul II, in that Via Crucis of Holy Friday, he said to the whole Church that it needed to clean up the dirt of the Church. And in the Pro-Eligendo Pontefice Mass, despite knowing that he was a candidate, he wasn't stupid, he didn't care to "make-up" his answer, he said exactly the same thing. He was the brave one who helped so many open this door. So, I want to remember him because sometimes we forget about this hidden works that were the foundations for "taking the lid off the pot."
And, the final thing I would like to say that it's a monstrosity, because a priest is consecrated to lead a child to God, and he eats him in a diabolical sacrifice. He destroys him."


Pope Francis on same-sex unions and adoption by same-sex couples:
"I think what the Church has always said about this. "
"On people of the same sex, I repeat what I said on the trip to Rio di Janeiro. It's in the Catechism of the Catholic Church."


Pope Francis on abortion:

"Abortion is not the lesser of two evils. It is a crime. It is to throw someone out in order to save another. That's what the Mafia does. It is a crime, an absolute evil.
Abortion is not a theological problem, it is a human problem, it is a medical problem. You kill one person to save another, in the best-case scenario. Or to live comfortably, no?  It's against the Hippocratic oaths doctors must take. It is an evil in and of itself, but it is not a religious evil in the beginning, no, it's a human evil. Then obviously, as with every human evil, each killing is condemned."


Pope Francis on the European Union:
"I like this idea of the re-foundation of the European Union, maybe it can be done, because Europe — I do not say is unique, but it has a force, a culture, a history that cannot be wasted, and we must do everything so that the European Union has the strength and also the inspiration to make it go forward. That's what I think."


Pope Francis on the reintegration into the Church of re-married persons:
"Integrating in the Church doesn't mean receiving Communion. I know married Catholics in a second union who go to church, who go to church once or twice a year and say I want communion, as if joining in Communion were an award. It's a work towards integration, all doors are open, but we cannot say, "from here on they can have Communion." This would be an injury also to marriage, to the couple, because it wouldn't allow them to proceed on this path of integration. And those two were happy. They used a very beautiful expression: we don't receive Eucharistic Communion, but we receive communion when we visit hospitals and in this and this and this. Their integration is that. If there is something more, the Lord will tell them, but it's a path, a road."

On Pope John Paull II's friendship with Ana Teresa Tymieniecka:
"In my own experience, including when I ask for advice, I would ask a collaborator, a friend, I also like to hear the opinion of a woman because they have such wealth. They look at things in a different way. I like to say that women are those who form life in their wombs — and this is a comparison I make — they have this charism of giving you things you can build with. A friendship with a woman is not a sin. [It's] a friendship. A romantic relationship with a woman who is not your wife, that is a sin. Understand?
But the Pope is a man. The Pope needs the input of women, too. And the Pope, too, has a heart that can have a healthy, holy friendship with a woman. There are saint-friends — Francis and Clare, Teresa and John of the Cross — don't be frightened. But women are still not considered so well; we have not understood the good that a woman do for the life of a priest and of the church in the sense of counsel, help of a healthy friendship."

And finally, what did the pope ask for in Guadalupe?
"I asked for the world, for peace, so many things. The poor thing ended up with her head like this (raises arms around head). I asked forgiveness, I asked that the Church grows healthy, I asked for the Mexican people. And another thing I asked a lot for: that priests to be true priests, and sisters true sisters, and bishops true bishops. As the Lord wants. This I asked a lot for, but then, the things a child tells his mother are a bit of a secret."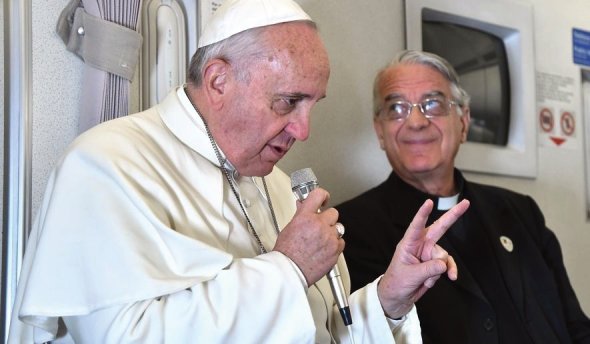 Another in-flight interview, yet another media frenzy.  It seems that every time Pope Francis takes to the skies there is more and more controversy, particularly from those who seem to have a strange interest in changing Church teaching.
This time one of the more interesting comments from the Holy Father was on the subject of contraception.  The pope was asked a question about the Zika virus and whether abortion [as the lesser of two evils] or avoiding pregnancy would be acceptable courses of action for women to take.  In response the pope stated that "Abortion is not the lesser of two evils. It is a crime. It is to throw someone out in order to save another. That's what the Mafia does. It is a crime, an absolute evil."  So that is pretty clear.
But it's what he then went on to say that may be a cause for concern for some.  He said: "Paul VI, a great man, in a difficult situation in Africa, permitted nuns to use contraceptives in cases of rape."  He added later: "avoiding pregnancy is not an absolute evil. In certain cases, as in this one, or in the one I mentioned of Blessed Paul VI, it was clear."  Francis is, of course, referring to Pope Paul VI, one of the greatest and most outspoken proponents of Catholic teaching on sexuality.  So is the pope suggesting that the use of contraceptives is okay? 
In order to tackle this question it is perhaps best to give due consideration to Church teaching on the matter.  Firstly, by referring to 'avoiding pregnancy not being an absolute evil' the pope isn't necessarily referring to contraception.  For some time the Church has accepted the use of natural family planning by married couples.  This is where a couple recognise their own pattern of fertility and use this knowledge to plan a family in order to give them the opportunity to raise their children in the best environment possible.  Natural family planning is not contrary to the teaching of the Church in the same way as contraception because, unlike contraception, natural family planning is still open to new life during each sexual encounter and the couple also give themselves completely to the other.  With contraception there is a clear barrier between the man and woman which prevents one giving him or herself completely to the other and there is also a distinct lack of openness to new life.          
As Catholics we are called to give ourselves completely to the other in marriage.  And as sexual union is part of our marriage then we must be prepared to give ourselves completely to the other each time we embrace that act. We have to be a gift to our spouse.  Totally and unconditionally.  If we do not do this i.e. by using contraception, then we are acting contrary to Church teaching.  This is why contraception is immoral. 
So what about the nuns in Africa?  In these cases there would have been no voluntarily act of self-giving on the part of the nuns.  The nuns did not desire to participate in this sexual encounter.  As a result the use of birth control in this instance is not viewed as being an immoral barrier between the self-giving love of one spouse to another with the accompanying openness to new life.  Rather it is seen as an act of self-defence on the part of someone upon whom a criminal act is being perpetrated.  Further, the sexual encounter in this case was not within the realm of marriage i.e. it was not conjugal.  Therefore, it actually falls outwith Church teaching on the issue (
an issue tackled by Jimmy Akin here
).  This, I expect, is why Pope Paul VI sanctioned their use in these circumstances.
This, of course, is entirely different from the situation surrounding the Zika virus.  Here we are talking about women who are voluntarily engaging in sexual relations but who are using contraceptives to prevent new life.  This is clearly immoral and contrary to Church teaching.  These women do, however, have recourse to natural family planning, which is very much in accordance with the Church and is not immoral.
Let's be clear, Church teaching on contraception is not about to change.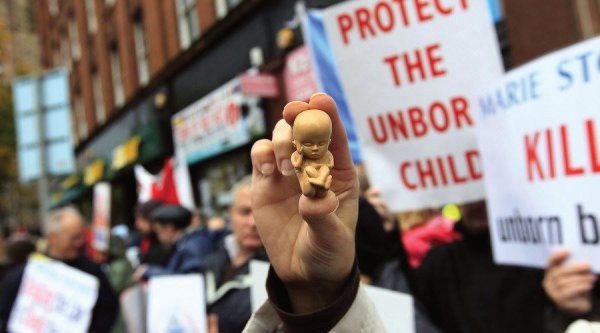 N Ireland is more pro-life than the rest of the UK
The Northern Ireland Assembly has voted against the relaxation of abortion law in the country.  Members voted 59-40 against the proposal to allow for terminations in cases of fatal foetal abnormality and by 64-30 in cases of rape and incest.
This is a real positive for the pro-life cause and shows that all is not lost in the western world when it comes to protecting the life of the child in the womb.
Currently, a termination is only permitted in Northern Ireland if a woman's life is at risk or if there is a risk of permanent and serious damage to her mental or physical health.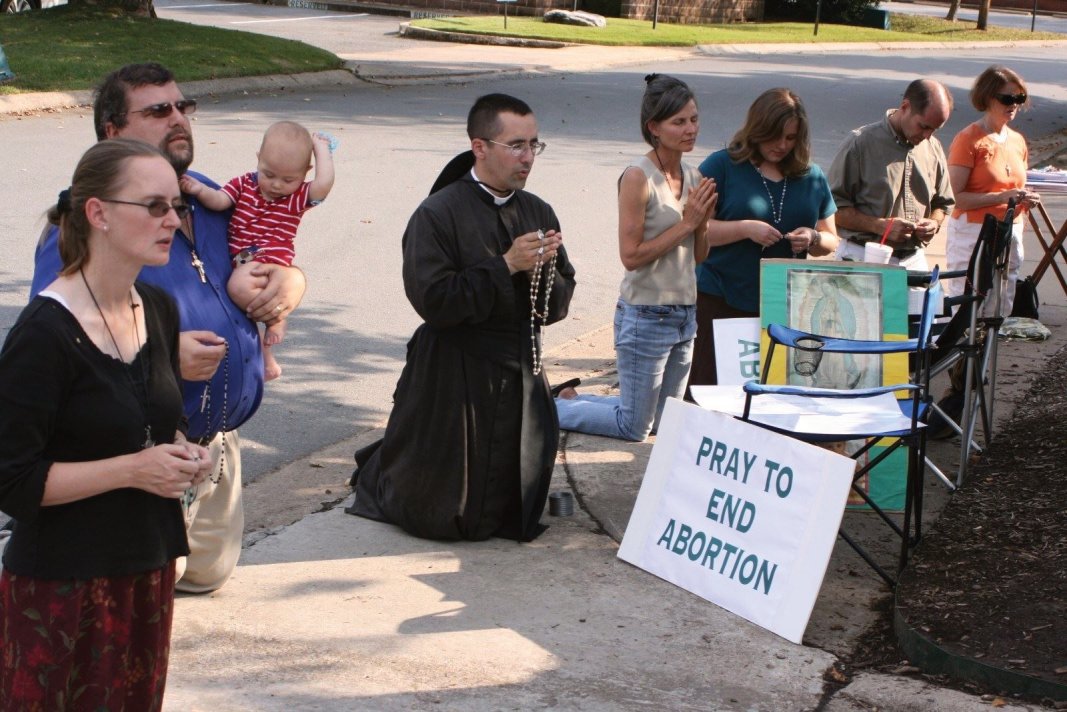 40 Days for Life is coming to Scotland
As we prepare to participate in 40 Days for Life for the first time here in Glasgow it is important to bear in mind a few home truths.  Some sections of the media and other groups in favour of abortion have had their say on the event in recent days and, not surprisingly, their view on 40 Days for Life is extremely negative.  
I would be careful not to take too much note of the negativity expressed by these groups and individuals.  Remember that their interest in this matter is the polar opposite of ours.  They believe that abortion should remain legal and that any individual or group claiming otherwise needs to be silenced.  That has been their tactic for a long time and it continues to be their tactic.  But we must not be put off and we must remember why we are doing this. We are doing this because we want to stop the killing of innocent, defenceless children and we want to help young women cope with the life changing reality of a new child.
And despite reports to the contrary we must be careful to remember that this will be a peaceful, prayerful vigil.  It will not be a violent protest with hecklers screaming from the rooftops, shouting at young women as they enter hospital grounds.  While it would be correct to say that there have been incidents involving over-zealous pro-life supporters in the United States, these reports have been significantly over inflated by those in favour of abortion.  The idea is that pro-life supporters will be put off attending the event, preferring to steer clear of perceived fundamentalism.  They want to paint a picture of nasty, violent religious fanatics who want to push their beliefs onto others.  It is another classic tactic of the pro-choice lobby.    
But there is hope!  The lies are coming thick and fast and this can mean only one thing: the pro-choice lobby is worried. I have long wished for this day; the day that the abortion debate would really come to the fore in Scotland, propelling itself into the public square and the public mind. It's now happening and I pray fervently for the strength and the faith to persevere in what will be a tough debate. But we must never lose sight of who this is really for. The time for the little ones to have a fair hearing in our country has come. 
And remember, you don't need to worry too much about changing the hearts and minds of the biased media and the vociferous pro-choice activists you may see at counter protests. Their minds will not be changed. But the minds of the huge silent majority can be changed.  These are the people who don't get involved in the public debate but who, from afar, can appreciate the need to protect all life and who can appreciate true equality.  It is they who will be watching us as we pray in silence for the innocents, and for their mums, dads and grandparents.  By our peaceful, prayerful actions we can be a witness to the indisputable beauty of life.
While millions of Scotland's sons and daughters have perished through abortion since it was made legal in 1967, their deaths need not be in vain.  Let their untimely and needless deaths be the catalyst for a new era of true equality of life for all in our country.  If we desire to make Scotland a welcoming place for Syrian refugees, we can surely make Scotland a welcoming place for each and every one of her own precious children.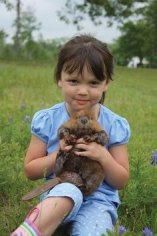 Do you think that preborn baby beavers are deserving of greater protection than preborn baby humans?  I for one don't, yet media headlines and public outcries suggest to me that I am in an increasing minority. 
Being a supporter of the right to life for all human beings, including the youngest and most vulnerable among us, I was deeply disturbed to see yet another public outcry by one of our mainstream media outlets seeking to further protect the lives of a species other than Homo sapiens.  It is an increasingly common occurrence here in Scotland and it continually drowns out the cries of the victims who really matter.
With an unashamedly deep anger I watched television on Sunday night and witnessed the BBC Scotland News headline claiming that the 'rights' of beavers on a Perthshire estate were somehow being violated to the point that they deserve further legal protection.  The furore has erupted because pregnant beavers were found to be among the carcasses of a number of the rodents killed in recent months.   I hear no such outcry for little human beings in the womb from the media and wider public.  It's far easier to stay in the comfort zone of fighting for the rights of animals than to step out and dare to suggest that preborn humans deserve protection, that the choice to kill a baby human is wrong.    
In all honesty we must be the only species who believe it is acceptable and justifiable to kill off our own creation.  It's absurd.  But what's worse is the rich fervour and persistent activism that fuels the call to protect other species such as beavers and rare birds, while some unborn babies languish in their mothers' womb waiting for the abortionist's knife.  There is no such widespread fervour or activism for innocent human beings other than from the usual and same old sources.  There is no media coverage of their plight.  There is no public outcry to change the law.   
I'm all for animal welfare, but then that is not the issue.  The issue here is the lack of protection for the most innocent and most vulnerable human beings, especially when set against the kind of protection the media, some MSPs, and many in the public want to afford to other species.  In the UK alone, 8.5 million babies have lost their lives by way of abortion since 1967.
People of Scotland, perhaps it is time for us to realign our priorities.  Perhaps we need to start focusing more on the rights of our own species rather than getting too caught up in the rights of others.  Perhaps it's time to focus on the bairns rather than the beavers.
/