Shopping Cart
Your Cart is Empty
There was an error with PayPal
Click here to try again
Thank you for your business!
You should be receiving an order confirmation from Paypal shortly.
Exit Shopping Cart
Calling Scotland's 841,000 Catholics to unite as one voice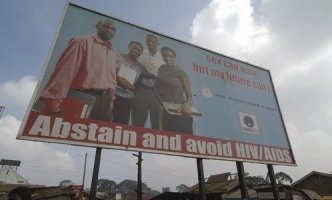 In the face of increased sexualisation and increased use of contraception across the world, some African nations are resorting to more traditional means of disease control.
In 2002, a
Harvard University Study
revealed how the east African nation of Uganda managed to significantly decrease the number of people suffering from the AIDS virus, and all because of abstinence.
The country started a programme in the late 1980's aimed at tackling AIDS through abstinence and the preservation of sexual relations for marriage.  The results were astounding.  By 2001, only 6.2% of pregnant women were infected with the virus.  This compared to 21.2% when the program started in the late 80's.
Compare this to other nations which sought to tackle the AIDS crisis by use of contraception.  In Botswana for example, where condoms were promoted as the answer to the AIDS crisis, 38% of pregnant women were found to be infected in 2001.  The success rate of contraception, as you would expect, lags miles behind the success rate of abstinence.
More recently, in Ghana, the Salesian movement (a Catholic movement founded by St John Bosco) has sought to encourage young people to live chaste lives and commit to abstinence until marriage.  And, despite what many western governments, secular groups and the media may say, the young people of Ghana are apparently hungry to become involved.  A Nigerian woman who took part in a recent
Catholic Answers
podcast, said that on a recent visit to Ghana to promote this project she was inundated with requests for pledge cards so that the youngsters could commit to live a chaste life.  It would appear that these young people are desperate to achieve a higher level of living rather than simply subscribing to western secular ways of 'putting a plaster on the problem'.
All of this is of course contrary to the contraception programme being supported by the United Nations and some western governments.  Increased contraception, it would seem, is the western world's way of alleviating hunger and controlling population in Africa.  This coupled with Melinda Gates (wife of Bill Gates) pledging $4.5 billion for contraception reveals just how shallow the west can be when it comes to issues of poverty, disease and deprivation in other countries.  Just spend a whole load of money on a whole load of condoms and that will soon fix it.  Fools.
As Patrick Coffin, host on Catholic Answers radio so eloquently put it: 'it's more a case of mouths to feed than hearts to love.'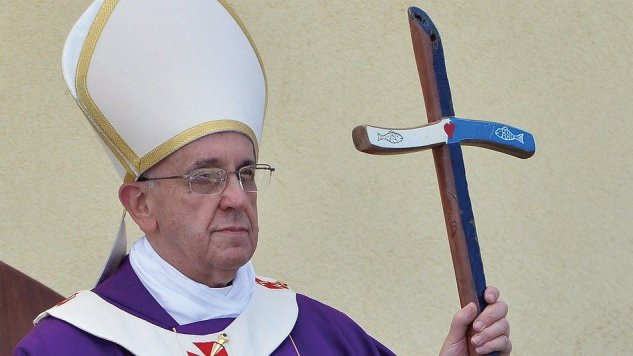 Pope Francis, in his 2015 Lenten message, has warned people to avoid indifference to God and indifference to the plight of our neighbour.
The Pope said: "God is not indifferent to our world; he so loves it that he gave his Son for our salvation. In the Incarnation, in the earthly life, death, and resurrection of the Son of God, the gate between God and man, between heaven and earth, opens once for all. The Church is like the hand holding open this gate, thanks to her proclamation of God's word, her celebration of the sacraments and her witness of the faith which works through love (cf. Gal5:6). But the world tends to withdraw into itself and shut that door through which God comes into the world and the world comes to him. Hence the hand, which is the Church, must never be surprised if it is rejected, crushed and wounded. God's people, then, need this interior renewal, lest we become indifferent and withdraw into ourselves. To further this renewal, I would like to propose for our reflection three biblical texts."
The Pope then outlines three biblical texts for reflection, each relating to an aspect of Christian living; the Church, parishes and communities, and individual Christians.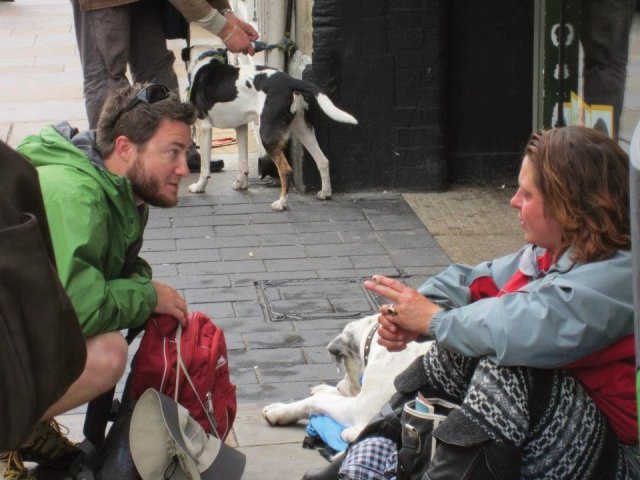 Sunday's Gospel (Mark 1:14-20):
'After John had been arrested, Jesus went into Galilee. There he proclaimed the Good News from God. 'The time has come' he said 'and the kingdom of God is close at hand. Repent, and believe the Good News.'
As he was walking along by the Sea of Galilee he saw Simon and his brother Andrew casting a net in the lake – for they were fishermen. And Jesus said to them, 'Follow me and I will make you into fishers of men.' And at once they left their nets and followed him.
Going on a little further, he saw James son of Zebedee and his brother John; they too were in their boat, mending their nets. He called them at once and, leaving their father Zebedee in the boat with the men he employed, they went after him.'
We are all called to be fishers of men, just as Simon Peter and Andrew were called byJesus.  And while it isn't a particularly easy task, it is one which requires our endeavour and commitment. 
Jesus never asks us to do anything that isn't worthy of the Kingdom of God.  Therefore, our need to evangelise is an important one and one we must take seriously. But as there are many different types of fish with different colours and coming in different shapes and sizes; so it is with people.  Every person has a distinct character which may make it easier or more difficult in encouraging them to follow Jesus.
There is no simple, exact science to evangelising.  There are many ways in which we can cast our nets out into the world in the hope of catching souls for God.  One may be a simple act of kindness to a poor person in the street; perhaps spending a little time with them.  A simple act like this may encourage that person to seek God and may even encourage others passing by to wonder why someone should commit such an act of kindness. That wonder may just lead them to think that God may have something to do with it.
Perhaps you are at work and colleagues start to gossip and bad mouth another colleague.  This is your chance to step up and discourage such behaviour!  Such a simple act may make your colleagues wonder why you would think that a bit of gossip could be wrong.  That wonder may just lead them to God.
The list of possibilities is endless when it comes to evangelising.  There are so many opportunities for us to evangelise and it doesn't always need to be the blindingly obvious.  While directly encouraging someone to pick up a Bible or to go along to Mass are other valid ways to evangelise, we need to be aware that there are a whole range of ways to bring people to God. 
And to be successful as a 'fisher of men' we don't need to achieve immediate results for our endeavours.  Rather, our job is often a case of throwing the seed of faith out there and letting the Holy Spirit do the rest.  If we can just tee things up for the Spirit to work its magic, we will be helping Jesus in his mission to bring people to God.
The Kingdom of God is indeed at hand, for the Kingdom of God is in your hands.  Go out and make disciples of all nations and be a fisher of men and women by your simple acts of love for others!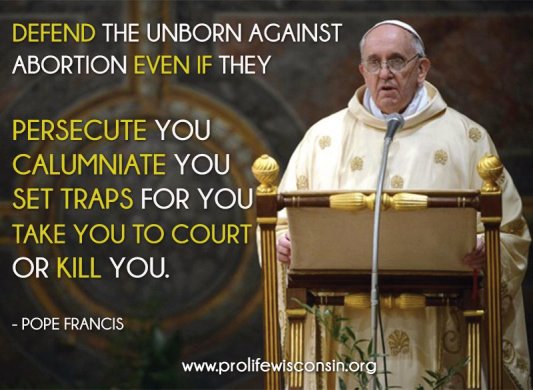 Pope Francis has once again spoken about the need to protect all life
Pope Francis has urged all Catholic people to "protect the beauty and truth of the family" and to "be a support and example for other families" as he delivered a discourse at the Mall of Asia Arena in the Philippines.
The pope said: "The pressures on family life today are many. Here in the Philippines, countless families are still suffering from the effects of natural disasters. The economic situation has caused families to be separated by migration and the search for employment, and financial problems strain many households. While all too many people live in dire poverty, others are caught up in materialism and lifestyles which are destructive of family life and the most basic demands of Christian morality. The family is also threatened by growing efforts on the part of some to redefine the very institution of marriage, by relativism, by the culture of the ephemeral, by a lack of openness to life.
He continued: "Our world needs good and strong families to overcome these threats! The Philippines needs holy and loving families to protect the beauty and truth of the family in God's plan and to be a support and example for other families. Every threat to the family is a threat to society itself. The future of humanity, as Saint John Paul II often said, passes through the family (cf. Familiaris Consortio, 85)."
The Pope then urged the Catholic faithful to protect families, and to protect life from the moment of conception until natural death.  He said: "So protect your families! See in them your country's greatest treasure and nourish them always by prayer and the grace of the sacraments. Families will always have their trials, but may you never add to them! Instead, be living examples of love, forgiveness and care. Be sanctuaries of respect for life, proclaiming the sacredness of every human life from conception to natural death. What a gift this would be to society, if every Christian family lived fully its noble vocation! So rise with Jesus and Mary, and set out on the path the Lord traces for each of you."
The Pope then encouraged Catholic people to be prophetic voices in the midst of their communities as he said: "The Gospel we have heard reminds us of our Christian duty to be prophetic voices in the midst of our communities. Joseph listened to the angel of the Lord and responded to God's call to care for Jesus and Mary. In this way he played his part in God's plan, and became a blessing not only for the Holy Family, but a blessing for all of humanity. With Mary, Joseph served as a model for the boy Jesus as he grew in wisdom, age and grace (cf. Lk 2:52). When families bring children into the world, train them in faith and sound values, and teach them to contribute to society, they become a blessing in our world. God's love becomes present and active by the way we love and by the good works that we do. We extend Christ's kingdom in this world. And in doing this, we prove faithful to the prophetic mission which we have received in baptism."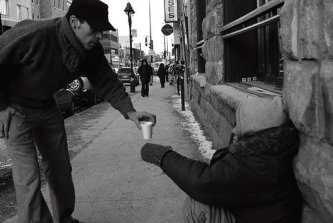 Sunday's Gospel (Matthew 25:31-46):
Jesus said to his disciples: 'When the Son of Man comes in his glory, escorted by all the angels, then he will take his seat on his throne of glory. All the nations will be assembled before him and he will separate men one from another as the shepherd separates sheep from goats. He will place the sheep on his right hand and the goats on his left.
  'Then the King will say to those on his right hand, "Come, you whom my Father has blessed, take for your heritage the kingdom prepared for you since the foundation of the world. For I was hungry and you gave me food; I was thirsty and you gave me drink; I was a stranger and you made me welcome; naked and you clothed me, sick and you visited me, in prison and you came to see me." Then the virtuous will say to him in reply, "Lord, when did we see you hungry and feed you; or thirsty and give you drink? When did we see you a stranger and make you welcome; naked and clothe you; sick or in prison and go to see you?" And the King will answer, "I tell you solemnly, in so far as you did this to one of the least of these brothers of mine, you did it to me."
  'Next he will say to those on his left hand, "Go away from me, with your curse upon you, to the eternal fire prepared for the devil and his angels. For I was hungry and you never gave me food; I was thirsty and you never gave me anything to drink; I was a stranger and you never made me welcome, naked and you never clothed me, sick and in prison and you never visited me." Then it will be their turn to ask, "Lord, when did we see you hungry or thirsty, a stranger or naked, sick or in prison, and did not come to your help?" Then he will answer, "I tell you solemnly, in so far as you neglected to do this to one of the least of these, you neglected to do it to me."
  'And they will go away to eternal punishment, and the virtuous to eternal life.'
It's hard to pick your favourite scripture passage.  All of it is the Word of God after all!  But this passage always has a habit of really grabbing me and giving me a right good shake!  The passage provides a harsh lesson yet it is also so undeniably beautiful and perfect in its love.
There is perhaps no greater test in life than treating each and every person as if they were Jesus.  Yet that is precisely what we are called to do. 
Jesus is living.  He is as alive today as he has ever been.  He is alive in your family, he is alive in your friends, and he is alive in your work colleagues.  He is alive in the beggar sitting on the street corner, he is alive in the elderly person sitting in the nursing home, and he is alive in prisoners. 
But perhaps something we fail to grasp from this passage is that Jesus is alive in you.  That is why Jesus expects you to feed the hungry, welcome the stranger, clothe the naked, and visit the sick and imprisoned.  We can do none of this without the help of Christ.  His love burns inside us and wills us to do all of these things for the good of others and, ultimately, for the good of the Father's kingdom.
Let Jesus flourish in you today and every day.  Let him take over.  Let him be the one in charge.  Let him take your hands so that he may use them to give food to the hungry.  Let him use your arms to wrap them around and welcome a stranger.  Let him help you to clothe the naked.  Let him take you into the homes of the sick and into the cells of the prisoner so that they may feel his love through you. 
We are all called to be missionaries for Christ.  We are all called to take his love to the four corners of the earth and to bring people closer to him through our example.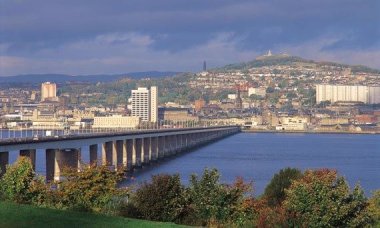 The Little Sisters have been in Dundee for over 150 years
Report by Scottish Catholic Media Office:
The Little Sisters of the Poor order have today announced that they will be leaving Dundee in 2015. The Sisters are making every effort to ensure continuity of care at the "Wellburn Care Home" which they operate and are actively negotiating with various parties at present, in the hope of securing a new operator for the facility.
Commenting on the decision, the Provincial of the order, Sister Joseph said; "It is with great sadness and regret that the Little Sisters of the Poor have decided that they will be leaving Dundee in 2015. This has been a very painful decision for us, but due to a decrease in the number of Vocations to the Congregation and the age of the sisters, they now feel that they are unable to continue their mission here."
Sister Joseph added;
"The Little Sisters have been in Dundee since 1863 and last year celebrated 150 years of service to the elderly in the city, in the footsteps of their foundress St Jeanne Jugan. The sisters are immensley grateful for the support they have been given by the people of Dundee, Bishop Emeritus Vincent Logan, Bishop Stephen Robson, the priests and religious in the Diocese of Dunkeld and by the City Council and they are thankful to God for all that they received from their benefactors and friends."
Reacting to the decision, Bishop Stephen Robson said; "While I am saddened by this decision, I understand completely the challenges which the Sisters face and sympathise with the circumstances they find themselves in. I have always had and continue to have the highest regard for the Little Sisters of the Poor and the work that they do. They have made an immeasurable contribution to the life of the City of Dundee over the past 150 years. I share their hope that the "Wellburn Care Home" will continue to providing much needed care to some of the most vulnerable elderly people in our community."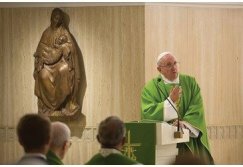 Pope Francis delivered yet another incredibly powerful homily today as he tackled the issue of vanity.
The pope stressed that "only the truth gives us peace" as he warned of the dangers of vanity.  He cited the example of "those who put on too much make-up, and then are afraid the rain will come and all that make-up will come streaming down."  The pope suggested that these people are never at peace and that they must seek the truth if they are to find peace.
The pope also warned people that when they help the poor, they mustn't "sound the trumpet".  On the contrary, "do it secretly. The Father sees it, and that is enough".  What beautiful, and true, words from our Holy Father!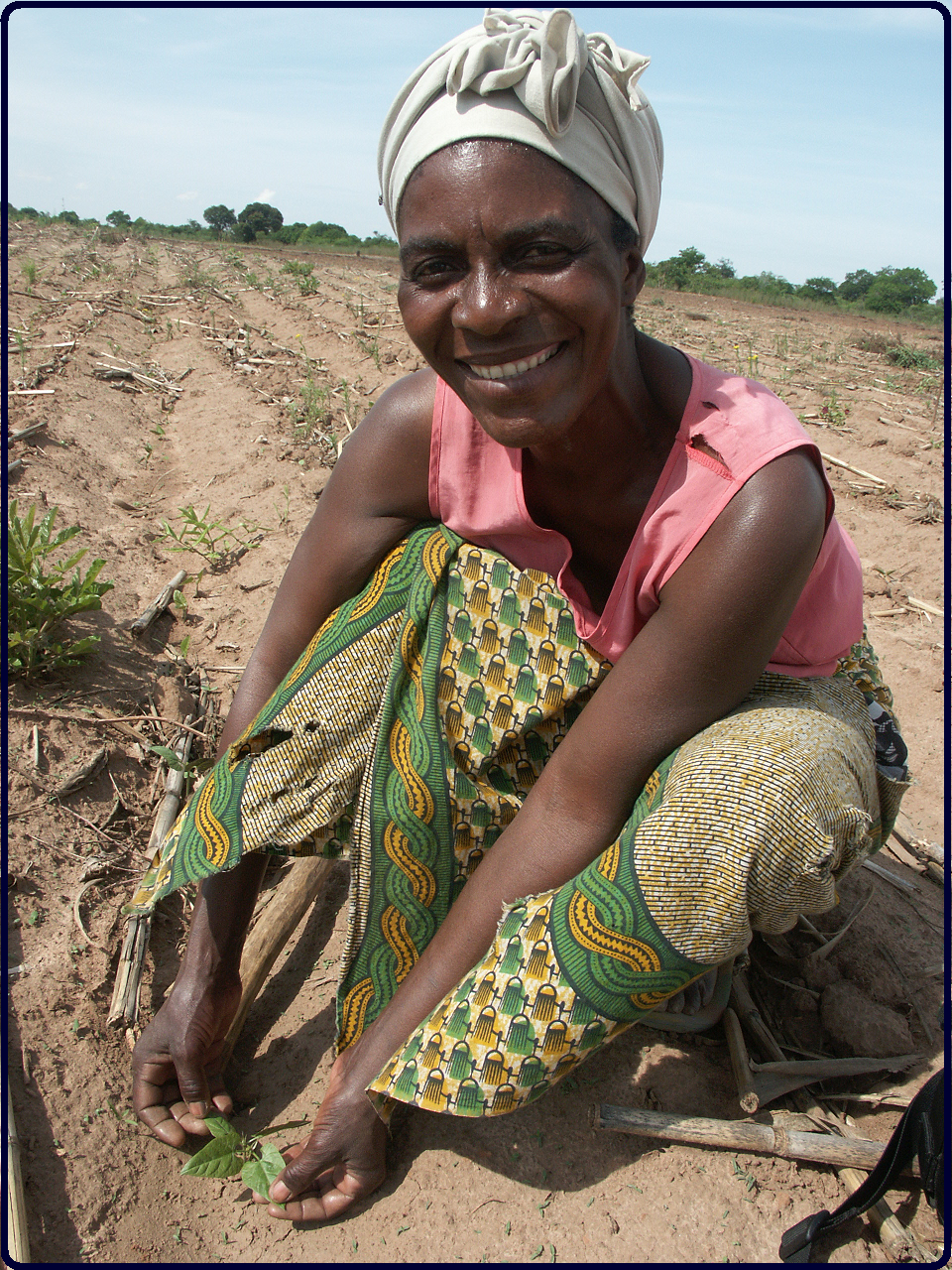 Many of us will be well aware of the SCIAF Wee Box, a little bit of cardboard that sits in our homes every Lent collecting pieces of copper, silver, and even the odd note.  It has been a part of our Catholic tradition in Scotland for many years now and has resulted in an incredible amount of money being raised and put to good use by the Scottish Catholic International Aid Fund.
This is all good, but can you imagine if the money you put in your Wee Box was to be doubled?  In fact, imagine all of the money deposited into every Wee Box being doubled!  Well, that is what is going to happen in 2015 – the year of SCIAF's 50th anniversary - thanks to the UK's Department for International Development.  The government department has pledged to match all monies raised in next year's appeal in order to help women farmers in the Democratic Republic of Congo, Malawi and Rwanda to grow more food, boost their incomes and have a bigger say in their communities.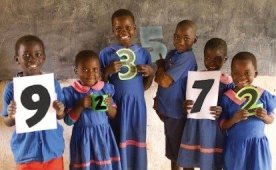 Picture: Scottish Catholic Observer
Mary's Meals, the Scottish charity, is now responsible for providing daily meals to more than 900,000 children across twelve countries.
The incredible feat must seem so distant from their humble beginnings in 2002 when the charity set out to feed just 200 children in Malawi.  Now, with the help of Mary's Meals workers, volunteers and kind hearted donors, the charity is almost at the one million mark.
/