Shopping Cart
Your Cart is Empty
There was an error with PayPal
Click here to try again
Thank you for your business!
You should be receiving an order confirmation from Paypal shortly.
Exit Shopping Cart
Calling Scotland's 841,000 Catholics to unite as one voice
A migrant crawls along a Spanish beach in front of holidaymakers
The most senior Catholic in England and Wales has urged the UK to be more "generous" in the way it deals with the current refugee crisis in Europe. Cardinal Vincent Nichols, speaking to ITV News said that the British public had told him "it was a disgrace that we were letting people die and seeing bodies on the beaches when together Europe is such a wealthy place." 
The Cardinal continued: "It's people who are desperate for the sake of their families, their elderly, their youngsters, their children, and the more we see that the more the opportunity for a political response that's a bit more generous is growing.  What is screaming out is the human tragedy of this problem."
The Cardinal's comments are most welcome and I completely agree with him that our response to this must be more generous.  We are, in many respects, a wealthy country, and we are blessed by not having to cope with the fear of wars and widespread violence. 
Our parish was blessed recently with the presence of a Nigerian priest who covered our parish while our own priest was on pilgrimage and on holiday.  I recall that in one of his homilies he spoke about the great joy he and his people would feel when they woke up in the morning, simply because they were still alive. Their country is beset by violent clashes and the threat of Boko Haram is an ongoing fear for all, especially Christians.
In Syria and in North Africa there is the threat of ISIS who are persecuting Christians and driving people from their homes.  And now, in Europe, we are starting to see the sad consequences of these wars as people arrive on our shores desperate for safety and to give their children a chance. And this, I feel, is the nub of it. Can we really deny people a place of safety?  Can we really deny little children a chance to live?
The horrific reality of this crisis
Our own resources are finite and we must try to ensure our country remains financially stable.  We get this.  But greater than this, much greater than this, is our call to love our neighbour. Our brothers and sisters are in dire need of our comfort and love.  They beg us to give them a place of safety.  They are on their knees, in the frozen waters of our shores, desperately pleading to each and every one of us to give them even just a little of what we have.
I sincerely hope the words of Cardinal Nichols will be heard and taken seriously by our governors (both in the UK and across all of Europe) and indeed by each one of us.  I hope we all find it in our hearts to be more generous and to give more people a chance. We have the power and we have the resources.  Now all we need is the will.
Here are four ways we can help:
And of course, pray. Please pray for all refugees, perhaps by saying one Hail Mary and asking Our Blessed Mother to intercede with the Father on their behalf.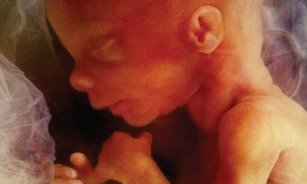 Why should we be afraid to speak up for this little one?
It was no surprise to see US President Barack Obama hogging the headlines yesterday in order to make his big pitch for a greener United States. This was, after all, the day on which the true evil of his great friend Planned Parenthood was debated in the Senate.
It was extremely sad, but at the same time fascinating, to watch the heated exchanges around the sale of baby body parts and the wider issue of abortion so passionately debated at this level for around three and a half hours.  The Republican side very much in favour of defunding Planned Parenthood; the Democrats preferring to retain the existing arrangement.  It made me a tad jealous when I think of the lack of passionate debate on the matter here in the UK.  While I firmly believe there are a number of pro-life politicians here in the UK, they appear too unwilling to stick their head above the parapet and speak up for the unborn.  Our country has become so secularised and so entrenched in a misplaced and misguided view of so called 'equality' that people are afraid to say even the slightest thing out of turn.  Not so in the US.  Their elected members are quite comfortable expressing their pro-life views and the views of the people they represent, even if it means speaking out against abortion in no-nonsense terms. 
Last year I wrote to former Scottish Labour leader Jim Murphy to express my deep disappointment at his claim to be a man of the Catholic faith yet also a man who believes in a woman's right to have an abortion.  The two don't go.  You cannot square being true to the ways of Jesus Christ and his Church at the same time as agreeing that another person should be entitled to make the decision that an unborn child should die.  Mr Murphy never responded to my letter.  But then, is this a surprise?  Of course it isn't.  Mr Murphy is just like so many others.  He simply doesn't have the guts to stand up for what is right. 
We have been fooled into thinking that it is not appropriate to tell people that we believe that human life begins from the moment of conception and that we believe all human life, including the unborn, should be protected.  We have also been fooled into thinking that being pro-life is simply a far right, conservative religious stance and is, therefore, of little worth to society at large. But this simply is not true. Consider the growing number of secular and atheist pro-life groups appearing on Twitter and Facebook. Indeed the entire pro-life case can be argued to great effect without any reference whatsoever to religion (consider Trent Horn's book Persuasive Pro-Life for proof of this).  So, should we be afraid to be open about our pro-life views?  Certainly not!  Consider this….is it really weird and unreasonable to hold the view that we believe all human life is deserving of the same protection, no matter how big or small that human life may be?  That is the basic argument we are putting forward.  Isn't it an incredibly reasonable proposition?
Yes, it would be fair to say that there are various ancillary arguments around the abortion debate such as an individual's right to choose and the consequences of bringing children into social deprivation, but the end game is always the same.  It boils down to 'what is the unborn'?  If the unborn is a human being then society is obliged to protect it as much as it protects born people.  If it isn't a human being (and presumably just a blob of tissue) then aborting it is no more serious than cutting off a toenail.  As Greg Koukl once wrote: "If the unborn is not a human person, no justification for abortion is necessary.  However, if the unborn is a human person, no justification for abortion is adequate."
In trying to figure out the answer to the question 'what is the unborn?' consider Steve Wagner's '10 second pro-life apologist' argument: if it's growing, isn't it alive?  If it has human parents, isn't it human?  And human beings like you and me are valuable, aren't we?.  It's very simple, but it does make a very important point.
Perhaps it's time for all of us, politicians included, to really think about the unborn and what they really are.  If they are human beings then surely we all have an obligation to protect them from day one and to stand up for them and their most fundamental right to life.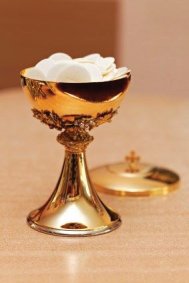 Sunday's Gospel (John 6: 1-15):
'Jesus went off to the other side of the Sea of Galilee – or of Tiberias – and a large crowd followed him, impressed by the signs he gave by curing the sick. Jesus climbed the hillside, and sat down there with his disciples. It was shortly before the Jewish feast of Passover.
Looking up, Jesus saw the crowds approaching and said to Philip, 'Where can we buy some bread for these people to eat?' He only said this to test Philip; he himself knew exactly what he was going to do. Philip answered, 'Two hundred denarii would only buy enough to give them a small piece each.' One of his disciples, Andrew, Simon Peter's brother, said, 'There is a small boy here with five barley loaves and two fish; but what is that between so many?' Jesus said to them, 'Make the people sit down.' There was plenty of grass there, and as many as five thousand men sat down. Then Jesus took the loaves, gave thanks, and gave them out to all who were sitting ready; he then did the same with the fish, giving out as much as was wanted. When they had eaten enough he said to the disciples, 'Pick up the pieces left over, so that nothing gets wasted.' So they picked them up, and filled twelve hampers with scraps left over from the meal of five barley loaves. The people, seeing this sign that he had given, said, 'This really is the prophet who is to come into the world.' Jesus, who could see they were about to come and take him by force and make him king, escaped back to the hills by himself.'
Did you know that a barley loaf was considered to be the bread of the poor?  God chose the food of the poor in order to satisfy the hunger of His created people.  He could have chosen to feed them with a grand banquet fit for a king but no, he chose a simple loaf of bread.
Yet this simple loaf represents something truly great; something more satisfying than a grand banquet.  It is the means by which God has chosen to come to us and to develop His relationship with us. 
Through a simple piece of bread God shows His great love for us and showers us with graces.  Why He decided to do this is a great mystery and it is a mystery that may well be revealed to us one day.  But the intricacies of this mystery is not something we need concern ourselves with right now.  Our concern must be the bread with which He feeds us….the Eucharist.  It is through the Eucharist, given to us in Holy Mass, that we are truly satisfied.  It is through the Eucharist that we receive the graces we need to live our daily lives. It is through the Eucharist that God comes to us in love, inviting us to an ever deeper relationship with Him, and encouraging us to never tire of trusting in Him.  And it is through the Eucharist that we will be saved; saved by the blood of Christ who sacrificed himself on a Cross so that we may live forever.
Yet even though we receive this great gift from God, there are still many basketfulls left over.  Our job, brothers and sisters, is to go out to the world and find a home for this bread.  God doesn't just want a few willing participants to come to Him and receive Him in the Eucharist.  He wants all of His created people to take part!  There are so many basketfulls of bread left over after we receive the Eucharist!  Let us find more homes for God to shine His great light in our world.  Let us be open to speaking highly of this great gift of God so that others may come to share in it.

The first details of subscribers to the adultery website Ashley Madison have been released following a successful hacking of the website at the weekend.  The hackers, referred to as the Impact Team, claim to have obtained details of all 37million members of the site and have threatened to release more members' details, including their so called 'fantasies'.
Some have claimed the reason for the hacking is to do with a claim by Ashley Madison that members' details will be permanently deleted if they pay a $19 fee.  The hackers apparently claim that this is not the case and that details are not permanently deleted, hence the attack and the Impact Team's desire to shut down the site.  But, whatever the reason for the hack, it is incredibly sad to hear that there are at least 37million willing adulterers out there in the western world.  Of course this is only a small portion of the total number of people inclined to infidelity in our world, but it is a huge number, and it shows the lengths people will go to look after their own self-interests and make sure it is kept secret from their nearest and dearest.
What has the world come to when we have a legitimate website claiming that 'life is too short, have an affair'?  What has the world come to with legitimate TV adverts advertising and encouraging adultery, such as the one containing photographs of a newlywed couple enjoying their wedding day only for little captions to appear on screen suggesting that the bride is about to sleep with her new husband's best friend?  This is the world of Ashley Madison.  This is our world.
Western society is often praised for being a pillar of democracy, freedom and tolerance.  Yet it is a society that believes in the right to kill the most vulnerable; a society that believes in greed at the expense of the poorest; and now, a society that believes in the right to adultery.  But hey, why not?  This is the new relativist world, right?  This is a world where 'live and let live' and 'who am I to judge' are phrases which are endlessly spewed out to prove our tolerance in this great new free and easy society.  The age of objective morality has passed.  That was then, this is now.  We don't need objective morality anymore.  We don't need to be told that 'thou shall not kill', 'thou shall not commit adultery' and so on.  That's the kind of stuff that belongs to the dark ages, to the religious people.  Our society is free from all that and we can do what we want. 
Well I say to hell with this new, free, tolerant society based on relativism.  Relativism is a dirty, selfish, thoughtless scam which destroys society and destroys lives.  We don't deserve it.  We, as human beings, deserve better than this.  We deserve a moral code which protects people from untimely death.  We deserve a moral code which looks after the poorest and encourages people to look after the needy.  We deserve a moral code which says adultery is wrong.
There are 37million lost souls out there seeking the fulfilment of some misguided fantasy and what are we doing about it?  Are we sitting on our hands doing nothing?  Have we really bought into this society of 'live and let live' so that we simply say nothing and let others get on with whatever they want to get on with?  Why?  What use is that to our world?  Our world needs witnesses to a true moral code; a code that stands the test of time and which encourages love, honesty and integrity between all people.  So let's get out there and be witnesses to this beautiful truth!  Let's speak out against the scandalous business of the likes of Ashley Madison and their profiting from infidelity.  Let's speak the truth about the wrong of adultery.  And let's speak openly about the genuine alternative to this disgusting behaviour; an alternative which encourages people to be open with each other and to help one another resolve difficulties in relationships. 
Relativism is not the answer.  All it does is encourage people to go and do their own thing, to be selfish and not give a second thought to those closest to them; their wife, husband, kids.  Relativism encourages a quick fix, a lustful encounter, a lie.  It reduces love to a simple feeling or emotion, removing any concept of self-giving and sacrifice.  That's why businesses like Ashley Madison make so much money. It encourages people to be selfish, to reject any notion of an objective moral code and to please themselves how they want, when they want.
And very often this catches up with people.  Indeed, 37million people are very much in panic mode right now as they wonder whether their details will ever be released, uncovering their deceit and infidelity.  And it's all because they bought into relativism.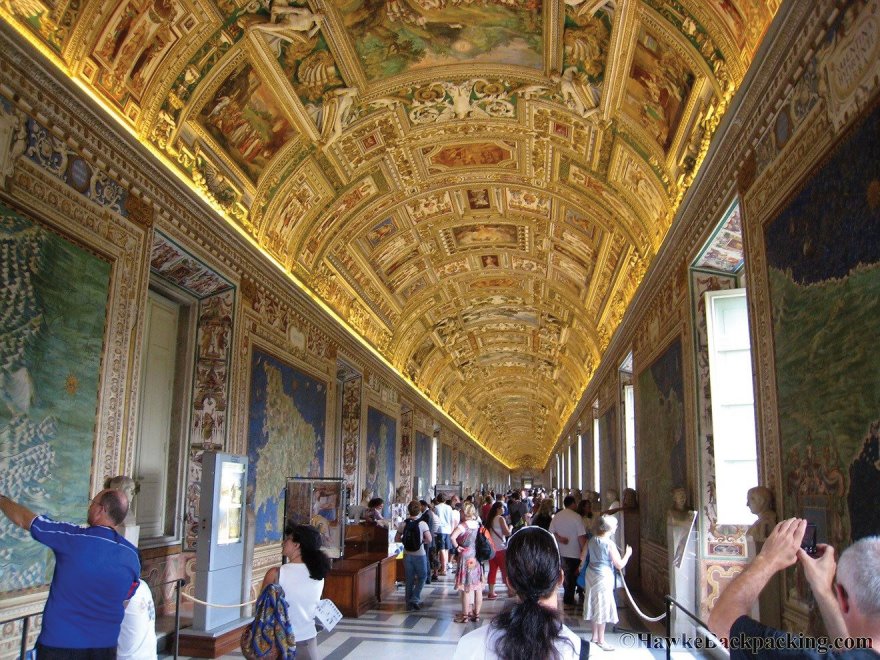 It's fairly common to be asked the following questions when you run an online Catholic apostolate: why doesn't your church sell off its valuable assets to feed the poor?  Wouldn't Jesus balk at the amount of wealth the Church has today?  Wouldn't he give it all to the poor?
I do think these are all very valid questions and I believe there are also very good answers to them. But before we begin looking at those answers, perhaps it would be prudent to give the matter of Church wealth a bit of context.  The Vatican City is a unique economy in that it relies on the contributions of its worldwide Catholic congregations and also tourists visiting its attractions to support it.  This, in a nutshell, is the income received by the Catholic Church.
But what is this money spent on?  Well, the Catholic Church, like any other large organisation, has huge bills to pay such as as wages, utilities, and paying contractors, suppliers etc.  But the Church is also known to be the largest charitable organisation in the world.  With charities such as Missio, CAFOD, SCIAF to name only a few, the Church spends billions in providing assistance to those in need and has been doing so for thousands of years.  Indeed, at last count, the Catholic Church was home to a confederation of some 164 relief agencies providing essential care and relief to people in two hundred of the world's poorest countries.
The Church is also the largest non-governmental provider of healthcare in the world, managing one quarter of the world's healthcare facilities.
Further, the Church is one of the largest providers of welfare and education in the world, especially in developing countries where the provision of such services is most lacking.
But could the Church sell some of its assets and put the extra cash generated to good use?  Well, yes, the Church would certainly put any cash it may make to good use like it has done for thousands of years.  That is a given.  But what isn't a given is whether there is actually a market for the Church's most valuable assets and whether it would be worthwhile in the long run to shed those assets in this way. 
Taking the first point, do we really believe there to be sufficient interest in centuries old basilicas and churches for the church to generate reasonable income from a sale?  Would these big, old, a-listed buildings with massive overhead costs really tempt the market to come in with a tasty offer to take them from Church hands?  Perhaps they could be bought and torn down to make way for new, lucrative housing schemes.  But wouldn't this be a defeat for the Church and a defeat for God?  Surely part of our work here on earth is to ensure a suitable home for Jesus in the Blessed Sacrament?  Surely we are duty bound to create and maintain a place where God's people can come to Him and give him glory and praise in the company of others of like mind?  Wouldn't signing off the death warrant of these buildings be an offence against God?
And what about the art treasures holed up in the Vatican museums?  Couldn't those be sold off for billions of pounds and the money given to the poor?  Well, yes, these treasures could be sold off and the money given to the poor.  But once sold and in the hands of a new owner they would be gone for good and would no longer serve as an attraction to bring millions of visitors to the Vatican.  This would affect the number of visitors to the Vatican which in turn would affect the amount of money generated to feed the poor and care for the needy.
But if the Church did decide to sell off its assets and use the money to feed the poor, the big question we must ask ourselves is how long that feeding could be sustained.   The truth is, not very long.  More privileged societies plough millions, possibly billions, of pounds into charitable organisations every month in order to help the needy around the world. If the Catholic Church decided to sell its assets in order to look after the needy it would only be able to do so for a very short amount of time, probably just a few months, before the cash realised would dry up. Not only that but the Church itself would disappear because it could no longer pay its bills.  The end of the Catholic Church would create an enormous black hole in worldwide charitable giving and healthcare provision, the likes of which we have never witnessed.  At the end of the day, the results of a flash sale in Vatican assets would create a quick fix for a few, but it would also create a lifetime of poverty and destitution for many.
The Church - if it is to sustain its significantly high level of charitable giving and healthcare provision - must retain its valuable assets in order to continue to generate the income necessary to tend to the poor, needy and sick.  The consequences of failing to retain these assets simply doesn't bear thinking about.
Another point many people make is Jesus' attitude to the Church's wealth.  But again these points are made without seeing the bigger picture of the Church as an organisation with bills like anyone else.  More crucially, it fails to recognise the Church's status as the biggest provider of food to the starving in the world.  It fails to recognise the Church's status when it comes to the provision of healthcare.  And perhaps most crucially, it fails to recognise Christ's own personal attitude to how God should be glorified. 
Consider the occasion when Jesus ate at the house of a Pharisee and Mary of Bethany approached him with an alabaster jar of costly fragrant oil, proceeding to pour the oil over him. The house was in uproar because of Mary's supposed wastefulness.  People even suggested that she should have kept the oil and sold it, giving the proceeds to the poor.  Jesus' response to this?  He said that Mary had done a good deed.  Indeed he went even further than this saying: "The poor you will always have with you. But you will not always have me."  Jesus did not believe Mary had done the wrong thing by not using the oil in order to help the poor.  His need was greater and he was grateful of this simple act of great love towards him.  And so we must consider this when we look at the Church and how it glorifies God.  A beautiful Church is not a contradiction to the Church's mission to care for the poor.  Indeed it is quite the opposite.  It is a gesture of our love for God and a real, tangible example of our need to glorify Him, just as Mary's simple gesture of love was a real and tangible act of glorifying God.    
Consider also when Jesus entered the temple to find the money changers doing their dealings in his Father's house.  Wasn't he extremely angry with them?  Didn't he make whips out of some cord and chase them out?  But why did Jesus do this?  He did it because they were profaning the house of God.  The actual dealings of those in the temple weren't the cause of Jesus' anger.  It was the fact that they were taking place in God's house.  And so Jesus places huge importance on church buildings and our need to have them to glorify God.  
But what about when the man who has kept all the Commandments approaches Jesus and asks him what he must do to inherit eternal life?  Jesus tells him to sell all he has and give to the poor.  Doesn't this contradict what we have already discovered?  No it doesn't and here is why.  This man was very rich and his reaction to Christ's call was telling.  He went away sorrowful because of what he was  expected to do.  There was no obvious willingness on the part of the man to do as Jesus says. He was a man who did not give anything to the poor and, despite Jesus' best efforts, he wasn't about to start. This is different to the Church which already gives billions to the poor every year.  Not only that but it spends time with the poor through missionary work and putting at risk the lives of those priests, religious and volunteers who do such work.  Charitable work isn't just about throwing money at something, it's about giving up the comfortable life and spending a little time with those in most need.  The man described above is not only unwilling to give any of his wealth away but he is also unwilling to devote any time to the poor.   This is the complete opposite of what the Church does.
Ultimately, if the Church wishes to maintain its status as the bride of Christ it must ensure that it is a fitting bride.  It must be beautiful and glorious, but it must also be in the trenches tending to those in most need.  As Catholic people we believe in Christ's promise that he will be with the Church until the end of time, and it is with this promise in mind that we can be confident that the Church has struck the perfect balance of being the perfect bride and of being the beacon of hope to the billions of people in our world who suffer from poverty, deprivation and illness.
Remember, God is love and the Church is the physical, earthly presence charged with the task of bringing that love to all people.  And what is love?  Latin for love is caritas, which means 'charity'.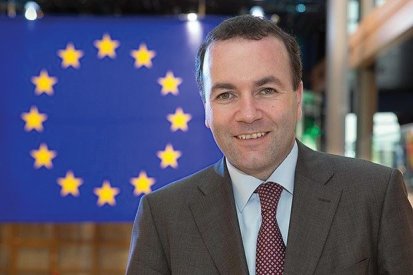 Manfred Weber
Manfred Weber, a German MEP and Chairman of the European People's Party, has stated that Europe needs to do more to welcome asylum seekers to its shores; and he cites the continent's Christian roots as being a critical element.
Mr Weber, a Roman Catholic from Bavaria, said: "Europe must be open...nobody can say close the borders, don't accept them".  He then went on to say that "we have to be helpful as a Christian based continent".
Mr Weber's words should resonate with most people, but especially with Christians across Europe.  This call is entirely in keeping with Christ's call to brotherly love.  As we have said often enough on this site, Jesus offers no exceptions to his call to love one another.  It applies to everyone, including those seeking asylum.
Mr Weber is no stranger to speaking up for Christian values as evidenced by comments he made when Pope Francis visited the European Parliament last year.  Mr Weber said: "Pope Francis reminded us that European values are rooted in Christianity - it's our global responsibility to keep these values alive and make sure they're respected." 
Let us pray for all people seeking asylum that they will find the peace and justice that they, as sons and daughters of God, deserve.  And let us pray for our governors, that they will come to the aid of those most in need and provide for them a place of safety for their families.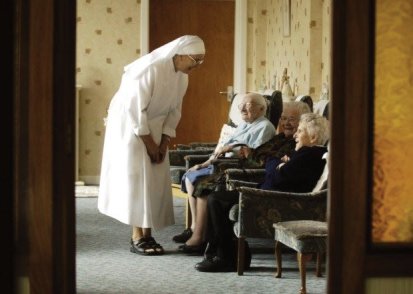 The Diocese of Dunkeld has stepped in to continue the vital missionary work of the Little Sisters of the Poor in Dundee.
The Wellburn Care Home, a place where loving care has been given to the elderly for 152 years, was due to close through lack of vocations.
However, by taking over ownership of the home, the Diocese has allowed the work of the Little Sisters to continue and provide this essential service.
At a time when the elderly are under increasing threat with the proposed assisted suicide legislation, this kind of service provides a timely reminder of true love and care for each and every human being.  Thank goodness it is being preserved. 
Here is the full text of the Catholic Media Office letter on the Wellburn Care Home:
'In October of 2104 the Little Sisters of the Poor announced, that due to a shortage of Vocations they could no longer continue their mission at the Wellburn Care Home in Dundee, bringing to an end 152 years of caring lovingly for the vulnerable elderly in Dundee. 

On 27th February 2015, the Little Sisters verbally accepted an offer from the Diocese of Dunkeld to continue the vital mission of care and support for the infirm elderly at Wellburn, by allowing the Diocese to take over the Home. The legal and practical arrangements for the transfer of mission will be worked out over the coming months.
 
Sr Joseph Christine, Mother Provincial of the Little Sisters on behalf of the Congregation said:
 
"The Little Sisters, are delighted to be able to entrust the continuation of their essential work to the Diocese of Dunkeld. We are very happy with the arrangements being negotiated and wish Bishop Stephen and the Diocese of Dunkeld God's blessing in continuing the work of our Foundress, St Jeanne Jugan."
 
Commenting on behalf of the Diocese of Dunkeld, Bishop Stephen Robson said:
 
"The Catholic Church believes, that the continued operation of Wellburn will best serve the infirm and elderly and protect their rights, interests and dignity, by continuing the loving service and care of those in need."
"I have known the Little Sisters since I was a child and have always had a great love and respect for them and their work. We will be happily blessed indeed if we can achieve their level of service and love and dedication."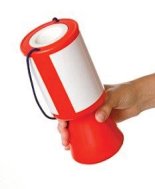 Comic Relief's support of abortion is well documented and has been an ongoing topic of concern for a number of years among pro-life advocates.  Another charity well known for its abortion links is, rather ironically, Save the Children.
But did you know that Barnardos recommends Marie Stopes on its 'links' page or that Childline promotes abortion as a 'legitimate choice'?  Did you know that the British Heart Foundation has assisted in raising £12m for stem cell research?  And did you know that UNICEF promotes chemical and surgical abortion and provides confidential sexual and reproductive health information and services to children from 10 years of age?
And while it would be fair to say that these charities provide much needed help and assistance in other areas of their work, there is very little doubt that some of what they do does not square with the pro-life view, a view that is non-negotiable if you are Catholic.
There is no need to deprive needy people because you value all life from the moment of conception until natural death.  You can politely decline to become involved in anything relating to anti-life charities or you can respectfully agree to take part in activities but say that money you raise will be going elsewhere.  The fact is, nobody needs to be deprived of your genrosity.  You have alternative options available to you.  It's just a case of knowing which charities to support and ensuring that, in your charitable giving, you continue to protect all life.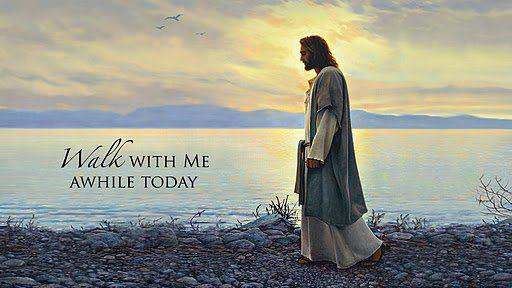 Lent is now upon us and we can all hopefully look forward to spending much time reflecting on our faith and our relationship with Jesus as we embark on a journey of prayer, fasting and almsgiving.
And while we have the option to develop our relationship with Jesus all year round, there is perhaps no better time than Lent to spend a little more time in the presence of Christ; one to one.  This Lent we are invited to get up and walk a while with our Saviour.  We are asked to pray more often than normal; to fast more; and to give more freely to those in need.  All of this can be achieved with the help of Christ.  If we take up his offer to walk with him he will give us the graces we need to make the most of this special season of Lent.
But what if you are far from the Church or have fallen away from the faith?  If this applies to you I would ask you to just consider taking a little time out this Lent to speak to Jesus.  It might be a prayer; it might be a question; it might be a concern or worry; or it might even be a simple hello!  The truth is, anything goes.  Jesus wants to give you the floor so that you can tell him everything that is on your mind.  The most important thing for Jesus is that you need him.  He wants to be the perfect friend; one who doesn't judge, who doesn't argue, and who doesn't impose any conditions on your friendship. 
Consider popping into a Church this Lent and spending some quality time with Jesus.  He is right there waiting for you in the tabernacle.  It's no illusion, no trick; he exists right there and he is waiting for you to come home to him.
And if your lack of faith relates to the Church, remember that the Church is a hospital for sinners not a club for saints.  If you feel disgruntled or even distrust towards the Church, remember that it is Christ who founded it and it is Christ who waits for you.  He is the most important element of our faith.  It is through him that we will learn to love God, to love one another, to become better people and, ultimately, to be united with the Father in Heaven.
This Lent, as you give up chocolate or alcohol, consider spending some quality time with your Saviour.  He has so much love to give and this love has your name written all over it.  Nobody can give the perfect love and peace that Christ can. 
Make a special effort this Lent to attend a very special appointment in your local Church.  You may not know it but Jesus already has your name in his diary.  The only question is, will you turn up....?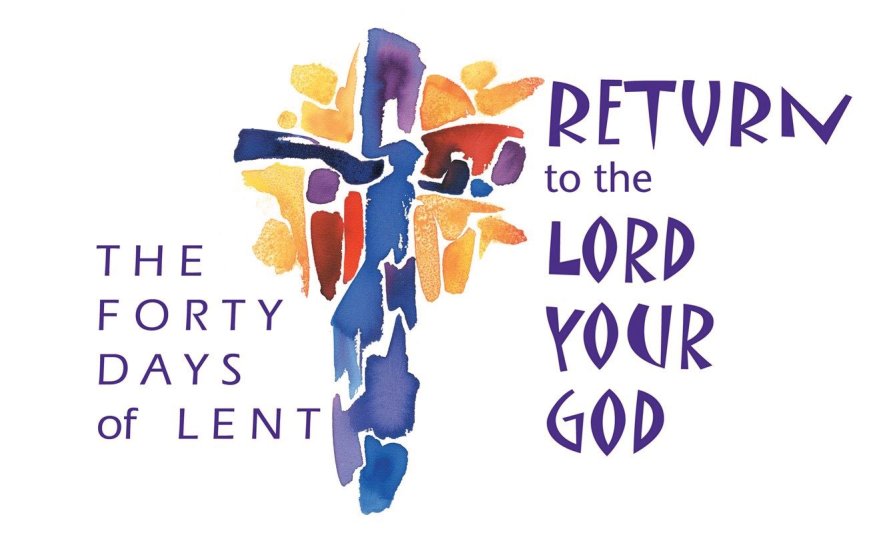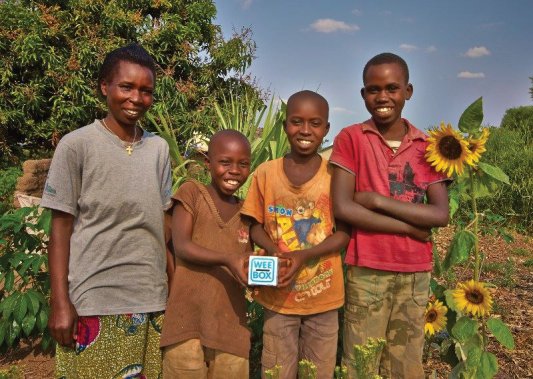 Picture: sciaf.org.uk
It's almost time for the SCIAF Wee Box to make its annual appearance in our local parishes and this year is going to be a bumper year for the charity, as it celebrates its 50th anniversary.
This year the UK Government will double all proceeds to SCIAF, ensuring the charity will be able to help even more people affected by poverty.  It is a gesture which should not be understated and it is an opportunity which should not be missed! 
Please remember to pick up your SCIAF Wee Box this year and keep it in your home.  You may even want to consider taking one to your workplace to raise money.  It's all going to a good cause and it's all going to be doubled!  And remember, if you can't get to a local Catholic parish, you can simply click the link at the bottom of this article to donate online.
SCIAF is the official aid and international development charity of the Catholic Church in Scotland.  In 2012 it spent an incredible £2.9 million on development programmes in countries across Africa, Latin America and Asia.  It provides clean water to millions of people and provides care for families living with AIDS and HIV. 
Click this link to visit SCIAF's website and find out more about the great things they do with the money you donate:
http://www.sciaf.org.uk/
/