Shopping Cart
Your Cart is Empty
There was an error with PayPal
Click here to try again
Thank you for your business!
You should be receiving an order confirmation from Paypal shortly.
Exit Shopping Cart
Calling Scotland's 841,000 Catholics to unite as one voice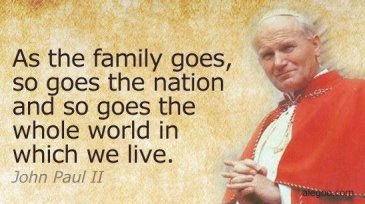 The prophetic words of John Paul II
It's a real wake up call. Jesus is losing his influence in Europe. Christianity is dying out.
We've known for some time now that Christianity is on the decline in Europe, but recent data released by the
Pew Research Center
reveals just how stark that decline is.
Indeed, it is the only decline in any religion in any part of the world between 2010 and 2015. But for Christianity's decline in Europe, every religion across all continents witnessed an increase in numbers, including Christianity itself, which is growing rapidly in Sub-Saharan Africa and Latin America. Islam is also growing rapidly in Sub-Saharan Africa as well as Asia Pacific.
But it is in Europe where the real story lies. An astonishing drop of 5.6 million Christian births to deaths has seen the religion plummet across the continent. There are many reasons for this, not least a much greater prevalence of lukewarm Christianity and an increasingly secular culture.
Across the world Islam will continue to grow in greater numbers than Christianity, with a fertility rate of 2.9 compared to 2.6 for Christians. Islam also has the youngest median age in terms of adherents to the faith, at just 24. Hindus are at 27 with Christians at 30.
We have known for some time that Islam would eventually catch up with Christianity in terms of numbers, and within twenty years births to women of Islamic faith will outnumber Christian births. But it is in Europe where there must be deep concern for Christians. Why is the faith struggling so much in that continent?
For European Christians there is undoubtedly a crisis when it comes to the family. Europe's secular influence, with its liberal laws around contraception, abortion and marriage, has chipped away at the hearts and minds of the faithful, giving them an excuse to focus on the self and to set aside the call of Christ to first and foremost love God and neighbour. Families now come in all different shapes and sizes; their constitution often based on the ideological whim of selfish individuals. The idea that a young man and a young woman can look lovingly into one another's eyes, establish a firm and beautiful friendship that leads to the great sacrament of marriage and the bearing of fruit through the birth of new life is dumbed down by the culture of want. And we have all bought into it. It is a sad reflection on our lack of faith.
As Pope John Paul II said, "As the family goes, so goes the nation and so goes the whole world in which we live."
We Christians have let down the family, and Europe is the nation Pope John Paul refers to. It is going and if we don't reclaim it the world will eventually go with it.

Europe, to coin a famous song, is most definitely losing its religion and losing Christ. If it is to recover, radical change in attitude is required. Starting with the family.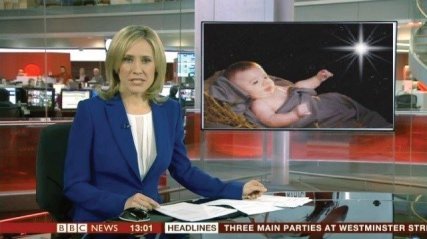 After Jesus had been born at Bethlehem in Judea during the reign of King Heron, some wise men came to Jerusalem from the east. "Where is the infant king of the Jews?" they asked. "We saw his star as it rose and have come to do him homage."
Today's Gospel (Matthew 2:1-12):
'After Jesus had been born at Bethlehem in Judaea during the reign of King Herod, some wise men came to Jerusalem from the east. 'Where is the infant king of the Jews?' they asked. 'We saw his star as it rose and have come to do him homage.' When King Herod heard this he was perturbed, and so was the whole of Jerusalem. He called together all the chief priests and the scribes of the people, and enquired of them where the Christ was to be born. 'At Bethlehem in Judaea,' they told him 'for this is what the prophet wrote:
And you, Bethlehem, in the land of Judah,
you are by no means least among the leaders of Judah,
for out of you will come a leader
who will shepherd my people Israel.'
Then Herod summoned the wise men to see him privately. He asked them the exact date on which the star had appeared, and sent them on to Bethlehem. 'Go and find out all about the child,' he said 'and when you have found him, let me know, so that I too may go and do him homage.' Having listened to what the king had to say, they set out. And there in front of them was the star they had seen rising; it went forward, and halted over the place where the child was. The sight of the star filled them with delight, and going into the house they saw the child with his mother Mary, and falling to their knees they did him homage. Then, opening their treasures, they offered him gifts of gold and frankincense and myrrh. But they were warned in a dream not to go back to Herod, and returned to their own country by a different way.'
In contrast to the wise men in today's Gospel, we live in a world of instant access to news.  Through television and the internet, we have access to the most up-to-date news of all genres 24 hours a day.  Indeed we are bombarded by news from across the world and it is difficult to disconnect from this stream even with concerted efforts.  The wise men were likely men of contemplation. Before setting out on a long and arduous journey, carrying with them precious belongings, they would have spent much time noticing and pondering the meaning of the star rising in the west.  They likely discussed this at length between them, having their own doubts and misgivings about their quest.  How puzzled would they have been to find their journey's end, not in a palace, but in a stable – had they got this right? And there, in the silence of the night, their efforts and faith were rewarded as they saw the wondrous sight.  They saw that which prophets had long foretold and nations sighed for.  The Lord at his birth.
What would we be willing to do or sacrifice to see this sight?  To us, Jesus' birth may seem like "old news".  Repeated re-enactments and a multitude of nativity images can numb us to the awe we should rightly feel when contemplating this scene.  We face different challenges from the magi in our time. Theirs was a time of quiet and contemplation, of expectation and hope.  They saw this wondrous sight for the first time, having no idea what they would see.  Our is a time of noise, instant gratification and cynicism. We have 'seen it all before'.  Plus Christmas is really over now isn't it? It's time to move on to a new year! But like the wise men we are asked in the readings today to search in the silence for signs of our Saviour's coming and to remain open minded about where and when we might encounter Jesus.  Taking the promptings of our innermost soul and no little share of faith, Jesus will guide us through uncertainty and darkness, to behold His face in all its glory.  It is worth spending time contemplating what the wise men saw and asking God to give us the grace to see this scene anew, so that we can honour and praise him with all our hearts as they did.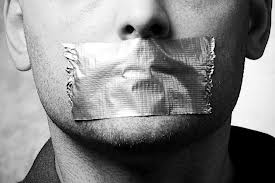 From Sunday's Gospel:

"But before all this happens, men will seize you and persecute you; they will hand you over to the synagogues and to imprisonment, and bring you before kings and governors because of my name – and that will be your opportunity to bear witness. Keep this carefully in mind: you are not to prepare your defence, because I myself shall give you an eloquence and a wisdom that none of your opponents will be able to resist or contradict. You will be betrayed even by parents and brothers, relations and friends; and some of you will be put to death. You will be hated by all men on account of my name, but not a hair of your head will be lost. Your endurance will win you your lives"
Jesus warns us time and again through the gospels that we will be persecuted for believing in him.  We are perhaps tempted to brush over this, given the relative comfort and freedom we enjoy as Catholics in the Western world of the 21 Century.  And indeed it is unlikely that any of us will be martyred for the faith, imprisoned or seized and brought before governors and kings.  So can we happily skip these passages of scriptures, confident that they are not relevant to us, needed perhaps for another time and place, but not now?  I would suggest that we would do this at our peril.  Christians remain the most persecuted people in the world today. But even in our apparently "tolerant" society, Christian beliefs are scoffed at and looked upon scornfully. 
It is worth meditating upon in prayer: in what ways does your Christian faith disadvantage you in the world?  Do colleagues laugh or look at you askance when you mention you went to Mass at the weekend?  Do family members dismiss some of your views, as they are based on faith and therefore are somehow less important?  Do disbelieving friends aggressively try to engage you in debate to point out the flaws in your theology?  Do people stare if you say grace in a restaurant before meals? To help us to consider this further, it is perhaps worth pondering the times when we fail to stand up for Jesus for fear of ridicule.  Do we stay quiet when others discuss 'hot topics' like abortion or same-sex marriage?  Do we bite our tongue when we overhear someone taking the Lord's name in vain?  Do we agree with the relativist position "that's true for you but not for me" when challenged? 
These might seem like small points, compared to the crown of martyrdom.  But these are the persecutions of our time, put in our path to lead us to holiness.  These are the "opportunities" talked about in today's gospel passage.  We must "keep this carefully in mind" and pray about these things, asking Jesus to give us the grace to be bold and confident in his love and help.  And we must look on any ridicule or challenge as a blessing, ever keeping our eye on the prize of eternal life.  In staying true in these small persecutions, our souls will be prepared, with God's grace, for martyrdom, should we ever be called to that.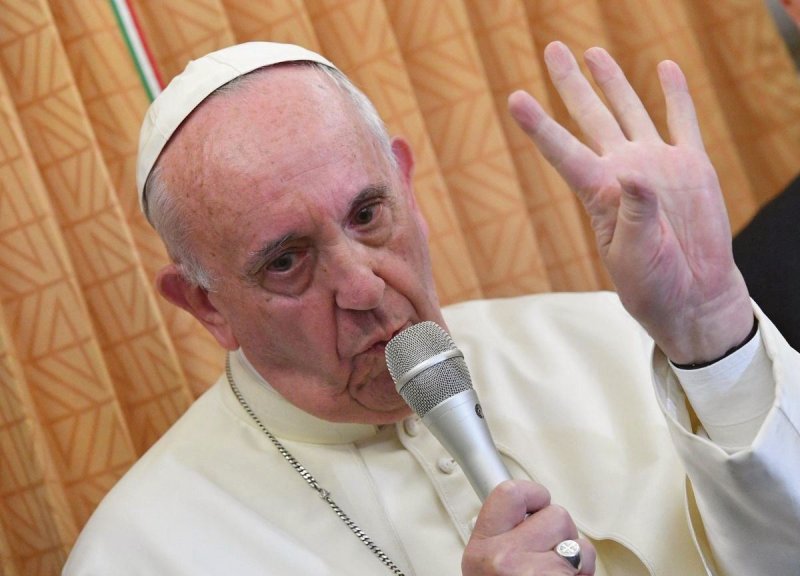 Pope Francis has spoken out against the theory of gender, something he has stated as being the "great enemy of marriage today".  The pope, speaking to a group of religious men and women in Tbilisi, Georgia, said: "Today, there is a global war trying to destroy marriage…they don't destroy it with weapons, but with ideas.  It's certain ideological ways of thinking that are destroying it…we have to defend ourselves from ideological colonisation."
The pontiff has often spoken about ideological colonisation and gender theory and the dangers they pose to society.  The ideological colonisation he refers to is primarily to do with developed countries – mainly in the West – imposing their ideas and values into developing nations and potentially withholding aid where those ideas and values are resisted.  Gender theory, on the other hand, is what an individual person believes himself or herself to be and it may not necessarily correspond with their biological sex.  Indeed, it may even be non-binary; that is, neither male nor female. 
The next day, during an in-flight press conference on his way home to Rome, the pope spoke once more about gender theory and expressed deep concern about "teaching in school about this [gender theory], to change mentalities."  This, he says, "is what I call ideological colonisation."

He then spoke more specifically about homosexuality and the pastoral call of the Church with regard to people who experience same-sex attraction.  He said: "First of all, I've accompanied in my life as a priest, a bishop, and even as pope, people with homosexual tendencies or even homosexual practices, I've led them closer to the Lord."  He called on all people within the Church to accompany people in such situations "as Jesus accompanies" because "when a person who has this condition gets in front of Jesus, Jesus won't say 'leave because you're homosexual.'"

The pope was, however, cautious about the more liberal headlines that have been attributed to him in terms of a possibly softer Church attitude towards homosexual acts when he said: "I want to be clear, this is a problem of morals.  It's a problem.  It's a human problem that has to be resolved as it can, always with God's mercy."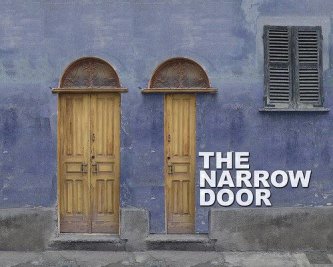 We must aim for the narrow door
'Through towns and villages Jesus went teaching, making his way to Jerusalem. Someone said to him "Sir, will there be only a few saved?" He said to them, "Try your best to enter by the narrow door, because, I tell you, may will try to enter and will not succeed"'
This year the pass rate for Higher Grades in Scotland was 77.2%. The chances of winning the UK National Lottery is 1 in 45 million. As humans, we love statistics and take comfort in them. They help us feel like we know where we stand, what the likelihood is that we will succeed and fail.  In today's Gospel passage Jesus is asked a seemingly straightforward question: what is the success rate of people getting to Heaven?  Wouldn't it be great to know the answer to that question?  Knowing the exact proportion of people who 'make it' might just give us the comfort we need to know that our future rests with God.  But the Lord, in His infinite wisdom, does not give an easy answer to the question posed to him as he makes his way to Jerusalem. Instead he uses it as a training opportunity; his message seems to be that we should not compare ourselves with others, and that we should focus and strive for the Kingdom, aiming for the narrow door.  We may tremble at the seemingly harsh and sobering reply Jesus gives; and so perhaps we should.  But a healthy fear of the Lord is important and a great virtue. We can also take comfort in today's second reading:
'My son, when the Lord corrects you, do not treat it lightly; but do not get discouraged when He reprimands you. For the Lord trains the ones He loves and He punishes all those that He acknowledges as His sons"'
It would do no good for an athlete to know the statistical chances of obtaining a gold medal in his or her sport, but instead a good coach would push them hard to reach that top prize regardless of statistics. Similarly, we need the same push to win the greatest prize of all. We should not fall into despair and resign ourselves to being one of those locked out of the Kingdom, and we should not doubt God's unfathomable mercy. But neither should we grow complacent and lazily take our salvation for granted. Jesus shows us the narrow door. He is the way we must follow, bearing our crosses and sufferings as He did, using them to shape us into saints, and all for God's glory.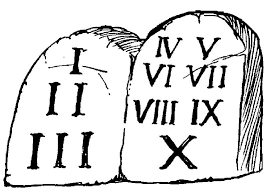 The Ten Commandments were written on two tablets of stone
Sunday's Gospel (Luke 10:25-37):
'There was a lawyer who, to disconcert Jesus, stood up and said to him, 'Master, what must I do to inherit eternal life?' He said to him, 'What is written in the Law? What do you read there?' He replied, 'You must love the Lord your God with all your heart, with all your soul, with all your strength, and with all your mind, and your neighbour as yourself.' 'You have answered right,' said Jesus 'do this and life is yours.'
But the man was anxious to justify himself and said to Jesus, 'And who is my neighbour?' Jesus replied, 'A man was once on his way down from Jerusalem to Jericho and fell into the hands of brigands; they took all he had, beat him and then made off, leaving him half dead. Now a priest happened to be travelling down the same road, but when he saw the man, he passed by on the other side. In the same way a Levite who came to the place saw him, and passed by on the other side. But a Samaritan traveller who came upon him was moved with compassion when he saw him. He went up and bandaged his wounds, pouring oil and wine on them. He then lifted him on to his own mount, carried him to the inn and looked after him. Next day, he took out two denarii and handed them to the innkeeper. "Look after him," he said "and on my way back I will make good any extra expense you have." Which of these three, do you think, proved himself a neighbour to the man who fell into the brigands' hands?' 'The one who took pity on him' he replied. Jesus said to him, 'Go, and do the same yourself.''
Eternal life in Heaven is where we all want to be.  And even for those who do not believe, the idea of living in comfortable and joyful surroundings forever is a fantastic thought! 
But how do we get there?  Well, Jesus gives us two very straightforward commands.  He tells us that we must love God with everything we've got and we must also love our neighbour.  Looks simple on paper doesn't it?  And in a way it is.  It is, however, important to avoid oversimplifying these commandments in order to suit our own busy lifestyles and agendas.  For example, we can't simply state that we love God and we love all other people and never follow this up with words and actions to support our claim.  If we are going to follow Jesus' commands we need to act upon them, and act with conviction; a conviction that tells the world: 'this guy really does love God and he really does love other people!'
Jesus' commandments are a perfect summing up of the Ten Commandments (or Decalogue) given to Moses by God.  They are not a watering down of the Ten Commandments and they are certainly not an attempt to abolish and replace the Ten Commandments.  What Jesus does is present to us the Ten Commandments in a new way in order to aid our understanding of them.  He invites us to rediscover the beauty and truth of God's perfect law.  It is worth remembering that the first three Commandments concern love of God and the other seven concern love of neighbour, hence Christ's summing up of them by referring to love of God and love of neighbour.  This is also why God presented the Commandments to Moses using two tablets of stone rather than one; so as to distinguish between the call to love God and the call to love our neighbour.
In order to obtain eternal life our words and actions must be in keeping with the Ten Commandments.  We must respect God's clear instructions and, in a spirit of humility and love, encourage others to do the same.
The Ten Commandments:
I am the LORD your God:
you shall not have
strange Gods before me.
You shall not take
the name of the LORD your God in vain.
Remember to keep holy the LORD'S Day.
Honour your father and your mother.
You shall not kill.
You shall not commit adultery.
You shall not steal.
You shall not bear false witness
against your neighbour.
You shall not covet
your neighbour's wife.
You shall not covet
your neighbour's goods.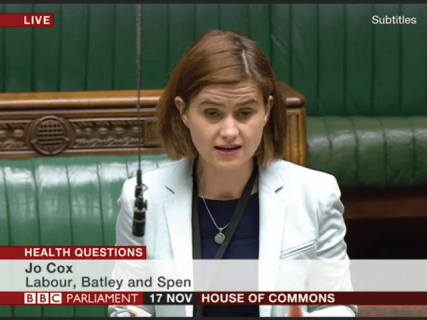 Jo Cox in the House of Commons
The death of Labour MP Jo Cox has shocked not only the world of politics in which she worked, but also the British nation as a whole.  The horror of what happened in the town of Birstall last Thursday will be a permanent scar for the MP's family and is something they will have to live with for the rest of their lives.
But what does it mean for the relationship between MPs and the general public?  Scottish Secretary David Mundell, who has himself received death threats, lamented the influence of social media in relations between the public and MPs, criticising the "vitriol" that is often expressed towards politicians.  I for one agree with him.  Whilst our elected representatives' role in public life is such that they are very much open to criticism, that criticism should be constructive and measured, and it should be expressed with politeness.  It should not be unjust or whimsical, and it should not be expressed with any degree of hatred or be threatening in any way.  Politicians have the right to do their job in safety and without abuse.  Isn't that the legal right of every worker?  Why should politicians be any different? 
Very few politicians are actually in the job to make people worse off or to act selfishly.  They are in politics because they genuinely want to make a difference.  Yes, there will be bad apples in there; just like there is in any walk of life.  But as with any bad apple, we need to pray for them and we need to trust that our peaceful system of democracy will ultimately win the day.
The hate directed at poor Jo Cox as she walked through her constituency last week was of the worst kind.   It took her life and has thus caused immeasurable pain to her family, friends and colleagues.  But underneath all of that is an unhealthy undercurrent of hate and cynicism which exists throughout our country and is often directed at many in officialdom, including politicians.  This is especially the case on social media, where the abuse and hatred spewed forth has the potential to fuel the anger in certain individuals predisposed to dangerous actions. 
Jesus Christ called us to love all people; even those that we perceive to be our enemies.  Our politicians need our support and prayers.  They work in an incredibly testing environment in which they are under increasing fear for their own safety and wellbeing. 
May the sad and unnecessary passing of Jo Cox herald a change in attitude across our nation so that we come together as one, and in a spirit of brotherly love may we work with and support our politicians in striving for peace, equality, tolerance and prosperity for all people.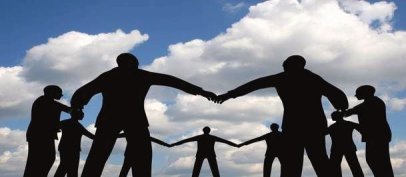 Sunday's Second Reading (Galatians 3:26-29):
'You are, all of you, sons of God through faith in Christ Jesus. All baptised in Christ, you have all clothed yourselves in Christ, and there are no more distinctions between Jew and Greek, slave and free, male and female, but all of you are one in Christ Jesus. Merely by belonging to Christ you are the posterity of Abraham, the heirs he was promised.'
This Sunday's second reading reveals a teaching that is fundamental to the Christian life, that of unity.  Jesus Christ unites.  He doesn't desire to separate or divide.  Rather, his intention is to bring all people together in his name so that he can one day bring them to share in the glory of the Kingdom of God.
Do we unify people?  Do we seek to be at one with others as we go about our daily lives?  Or do we create divisions through pride, selfishness and cynicism? 
Christ's love demands unity, not division.  If we love as Christ loves, we will unite.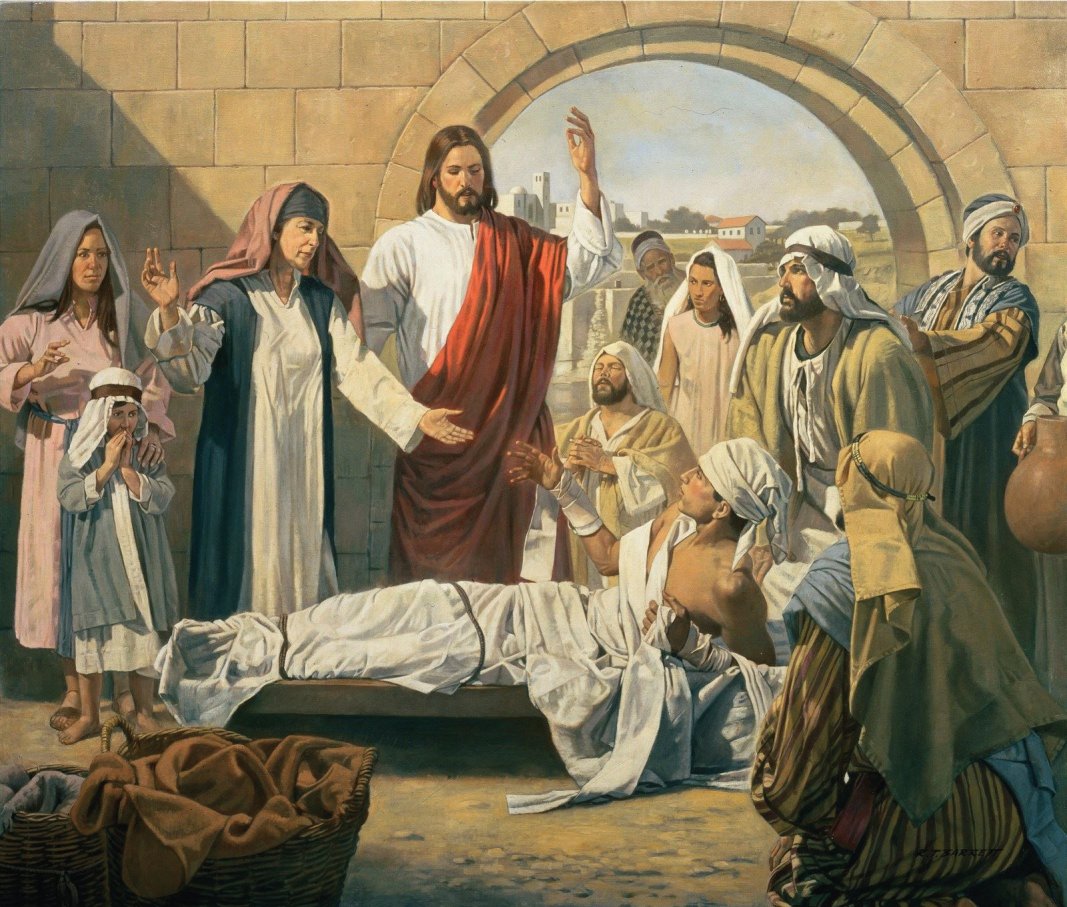 Sunday's Gospel (Luke 7:1-17):
'Jesus went to a town called Nain, accompanied by his disciples and a great number of people. When he was near the gate of the town it happened that a dead man was being carried out for burial, the only son of his mother, and she was a widow. And a considerable number of the townspeople were with her. When the Lord saw her he felt sorry for her. 'Do not cry' he said. Then he went up and put his hand on the bier and the bearers stood still, and he said, 'Young man, I tell you to get up.' And the dead man sat up and began to talk, and Jesus gave him to his mother. Everyone was filled with awe and praised God saying, 'A great prophet has appeared among us; God has visited his people.' And this opinion of him spread throughout Judaea and all over the countryside.'
The miracle performed by Jesus in this Gospel passage is one of great hope.  The woman, a widow, had lost her only son.  Can you imagine the grief and sorrow that this woman must have been experiencing?  Can you imagine how alone she must have felt watching her only family being carried away for burial?  She must have felt that nothing could take away the extreme pain that was now drilling through her heart.  Yet moments later she would witness the resurrection of her son from the dead.  Just when all had seemed to be lost, along came Jesus. 
We must never lose hope when death comes knocking at our door.  Whilst it is perfectly natural for us to grieve and to feel sorrow when a loved one dies, we must always have confidence in the one who makes all things new.  Jesus' death on the Cross was not a pointless exercise.  It was necessary so that our sins could be wiped away and we could have eternal life. 
When your loved one dies, remember that Jesus is there.  He has come down from the Cross and is standing ready at the gates of Paradise, waiting to put his hand on your loved one, waiting to bring them back to life.
/