Shopping Cart
Your Cart is Empty
There was an error with PayPal
Click here to try again
Thank you for your business!
You should be receiving an order confirmation from Paypal shortly.
Exit Shopping Cart
Calling Scotland's 841,000 Catholics to unite as one voice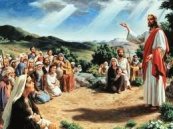 It pays to listen to Jesus
This Sunday's second reading (Hebrews 5:7-9):
'During his life on earth, Christ offered up prayer and entreaty, aloud and in silent tears, to the one who had the power to save him out of death, and he submitted so humbly that his prayer was heard. Although he was Son, he learnt to obey through suffering; but having been made perfect, he became for all who obey him the source of eternal salvation.'
Here's a simple formula....obey Jesus and you will receive eternal salvation. 
There you go.  End of. 
But do we need to explore this further?  Perhaps we should just bear in mind that this instruction means obeying everything Jesus commands us to do, not just the bits we think are easy or the bits we are comfortable with.  No, Jesus asks us to listen to him and to obey him in all things.
Perhaps this Lent we can start to do a bit more listening when it comes to Sacred Scripture, focusing intently as we hear the Word of God during Holy Mass.  We might even consider picking up our bible at home and just flicking it open at a page and see what inspires us.
If we can open our ears and eyes to what Jesus says to us in Sacred Scripture and let it sink into our hearts, we will be on the right path of obedience to him.  And it is this obedience that will give us the gift of eternal salvation.
You see, it pays to listen to Jesus.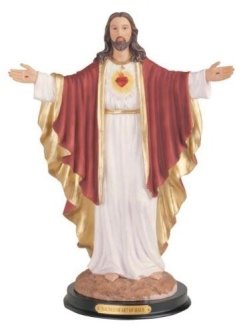 Wouldn't this look nice in your front window?
From Sunday's First Reading (Exodus 20:1-17):
'God spoke all these words. He said, 'I am the Lord your God who brought you out of the land of Egypt, out of the house of slavery.
'You shall have no gods except me.
'You shall not make yourself a carved image or any likeness of anything in heaven or on earth beneath or in the waters under the earth; you shall not bow down to them or serve them. For I, the Lord your God, am a jealous God and I punish the father's fault in the sons, the grandsons, and the great-grandsons of those who hate me; but I show kindness to thousands of those who love me and keep my commandments.''
This first Commandment of God is quite apt considering the content of
Friday's blog
when we considered the dangers of Buddhism and its apparent rise in popularity across western culture. 
As stated in the blog, it is not uncommon to see Buddhist statues and ornaments in homes and gardens today.  Walk down the street and you are bound to see evidence of Buddhism in at least one or two homes.  Yet it is clear from today's first reading that God has an issue with this.
While it may all seem a bit harmless for a Christian household to have a little Buddhist artefact sitting by the window; what kind of message does this send to others about our faith?  Would God not prefer to see a statue of his precious son on display? Would such a gesture perhaps allay any possibility of God becoming jealous, something He Himself said He is quite willing to do if we should bow down to other 'gods'? 
If someone were to walk into your house right now, what would they think?  Would they think that this person has nice wallpaper or a nice carpet?  Would they think that this person likes Buddha?  Or would they walk in and think straight away that this person loves Jesus?  There is no embarrassment in showing the world that you love God and that you love your faith.  You never know, you might even save a soul or two by your witness.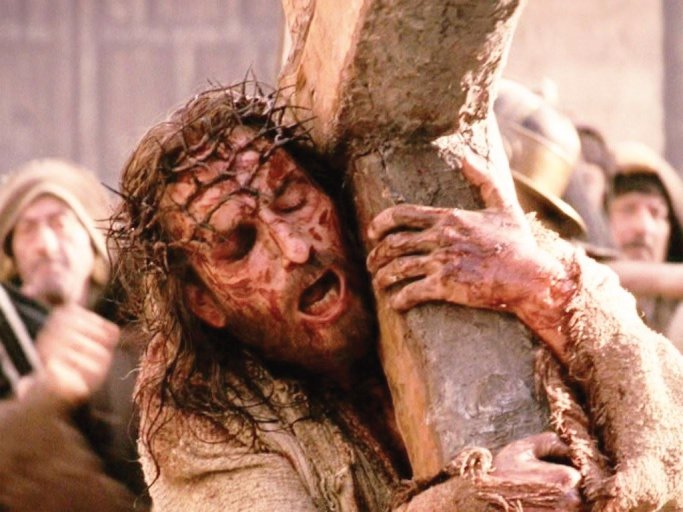 The ultimate act of love
Sunday's Second Reading (1 Corinthians 10: 31-11:1):
'Whatever you eat, whatever you drink, whatever you do at all, do it for the glory of God. Never do anything offensive to anyone – to Jews or Greeks or to the Church of God; just as I try to be helpful to everyone at all times, not anxious for my own advantage but for the advantage of everybody else, so that they may be saved. Take me for your model, as I take Christ.'
This text from St Paul's first letter to the Corinthians is a real affirmation of Christ's call to love God and to love our neighbour.
If we do everything for the glory of God then we are showing Him that we love Him above all else.  And if we never do anything to offend and always try to be helpful to others, not because we want to derive some advantage from it but because we want the other person to benefit, then we will be loving our neighbour.
And while it might sometimes be hard to love God and to love our neighbour, these requirements are not negotiable. 
Yet, even though they are non-negotiable they should not be seen as a hindrance.  In fact, they are anything but a hindrance!  They are a joy because they seek the glorifying and praising of Almighty God and they elevate Him to top spot in our lives; where He belongs.  Further, they are a joy because they are a call to love others and to treat them with great respect, kindness and mercy.
Too often we see these calls to love as a cross to bear and too often we begrudge putting in the effort to love, opting instead to make life easy on ourselves and slot into society's ways of idle gossip and cynicism.  And in our self-centredness we fail to see that the cross of love is something that Christ has already carried on his shoulders and he did it so that we could love freely.
Brothers and sisters, we have been given a great gift; the gift to love God and to love one another without condition and without asking for anything in return.  Christ has already borne the cross of unimaginable pain and has purchased for us the gift of a pure and spotless love.  All we need to do is enjoy giving it to others.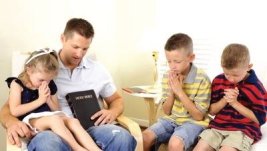 Pope Francis wants more good fathers
Pope Francis, in his weekly general audience, has called on fathers to spend more time with their families.
The Pope's words are critically important to the future of the family and indeed the future of our society.  The role of fathers has gradually been chipped away in recent years, particularly in western secular societies where the role of father is seen as something that is no longer necessarily critical to the development of children.
This degrading of fatherhood has also been keenly felt within Christianity and Catholicism where a lack of strong fathers and leaders in faith has led to a significant decline in Church attendances.  Young people often no longer have an example of faith in their home to guide them in the ways of faith and to show them how to live a good, holy life.  While this isn't always the case - indeed many fathers and mothers provide a beautiful example of how to live a life of faith - there can be little doubt that a father with no keen interest in the faith could lead children to seek something other than God.
In addition to a weak faith, the absence of a father due to other commitements such as work only exacerbates the problem.  And while this is often inevitable because of a need to ensure the family can eat and have a roof over their head, it doesn't always need to be the case.
Pope Francis, who refers to this absence as 'the crisis of fatherhood', said that: "without father figures, young people often feel 'orphaned', left adrift at a critical moment in their growth and development." 
He then called on fathers to be more responsible for their children, saying that fathers are necessaary as examples and guides for our children in wisdom and virtue.
The Pope then invited all people to ask Jesus "to deepen and renew our appreciation of fatherhood and to raise up good fathers for the benefit of our families, our Church and our world."
The importance of fatherhood stretches way beyond the four walls of our family home.  It is a fundamental part of our society.  God gave us all a father and a mother.  It is His will that every child have a father and a mother because both bring different qualities to the family unit.  There is a great need today for strong fathers, particularly in the Catholic Church.  It is the father who must lead his family in faith and all for the greater glory of God.  It is God who has entrusted fathers with this crucially important role and it is God who has entrusted fathers with the care of His very own children. 
For all fathers, consider yourself to be a savings account into which God has deposited something very, very precious and valuable.  That precious thing is a child.  And while God delights in that child at the very moment He entrusts them to your care, He wants some interest on His investment.  He wants a child that will follow the ways of Christ, living a life of love, mercy and compassion for every human being; a life that is consistent with His Commandments; a life that glorifies Him and gives Him praise at every turn.  These are just some of the qualities God wants to see in each of us.  This is the kind of interest God wants in return for the gift of a beautiful little child.  The role of the parent is to build up that interest as much as possible by setting an example by which that child can live a life of love and ultimately enter into the glory of Heaven to be reunited with the Father of all Fathers.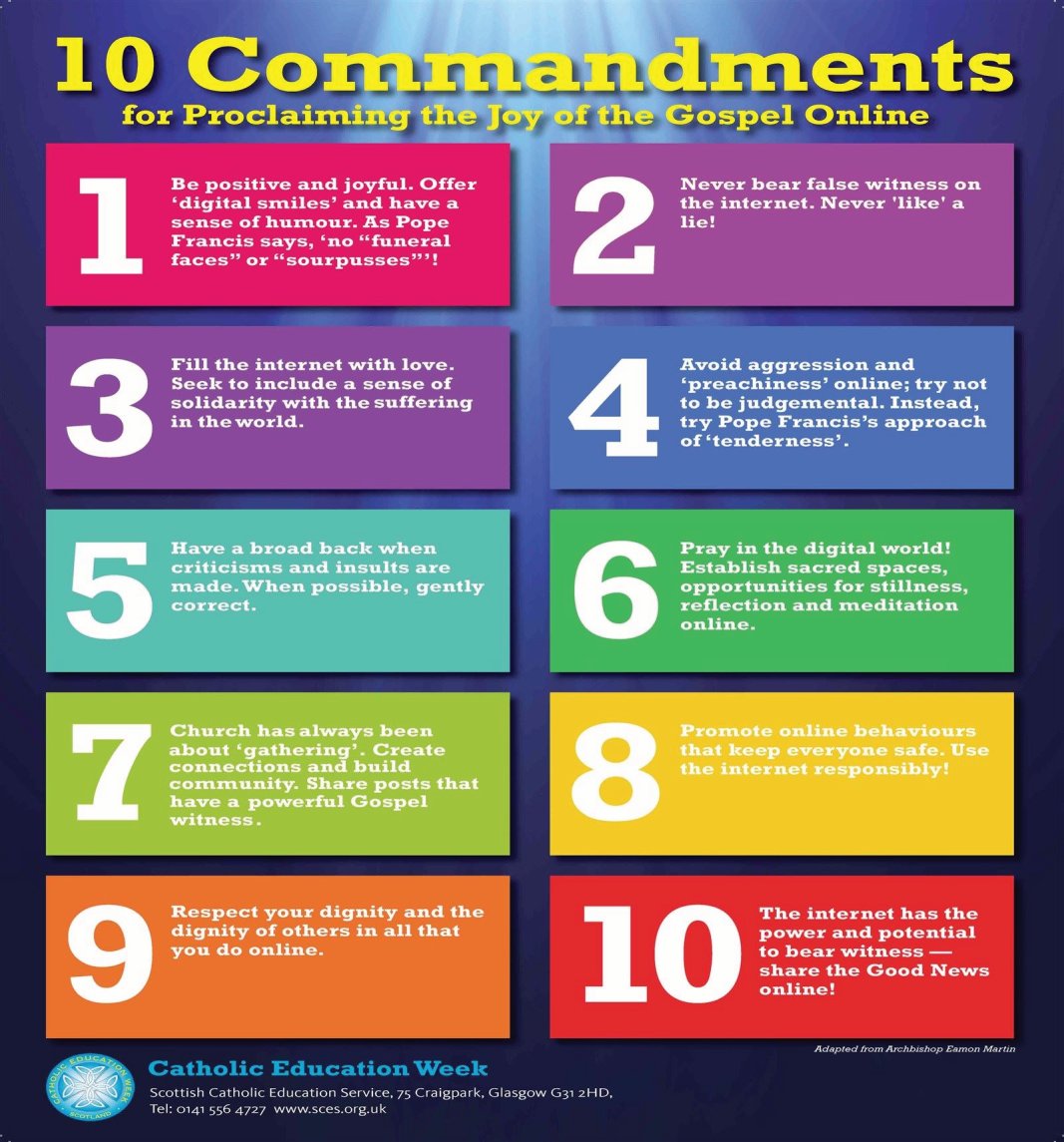 The Scottish Catholic Education Service (SCES) has produced a new poster detailing the "10 Commandments for Proclaiming theJoy of the Gospel on-line".  In what appears to be a spin-off from Pope Francis encyclical letter, Evangelii Gaudium (the Joy of the Gospel),SCES is encouraging young people to behave responsibly, and in a manner befitting of their Catholic faith, whilst they use the internet and social media. The poster will be officially launched during Catholic Education Week in February.
The SCES website states: 'To encourage responsible and respectful use of the Internet for "Proclaiming the Joy of the Gospel", the Scottish Catholic Education Service (SCES) has produced a poster to illustrate the "10 Commandments for Proclaiming the Joy of the Gospel on-line". It is hoped that these will encourage both young people and adults to use the opportunity provided by social media to tell the 'Good News' of Christ.''
The commandments, produced by Martin McMahon of Taylor High School in Motherwell, are as follows:
1.      Be positive and joyful.  Offer 'digital smiles' and have a sense of humour.  As Pope Francis says, no funeral faces or sourpusses.
2.      Never bear false witness on the internet. Never 'like' a lie.
3.      Fill the internet with love.  Seek to include a sense of solidarity with others in the world.
4.      Avoid aggression and 'preachiness' online.  Try not to be judgmental.  Instead try Pope Francis's approach of tenderness.
5.      Have a broad back when criticisms and insults are made.  When possible, gently correct.
6.      Pray in the digital world!  Establish sacred spaces, opportunities for stillness, reflection and meditation online.
7.      The Church has always been about gathering.  Create connections and build community.  Share posts that have a powerful Gospel witness.
8.      Promote online behaviours that keep everyone safe.  Use the internet responsibly.
9.      Respect your dignity and the dignity of others in all that you do online.
10.  The internet has the power and the potential to bear witness – share the Good News online.
While the Ten Commandments given to us by God can never be replaced nor replicated, these commandments for appropriate online behaviour should definitely be encouraged among our young people.  And while SCES should be applauded for their efforts to promote these online commandments, it will ultimately be down to parents and families of young people to make sure that these commandments are followed. 
Perhaps it would be useful for us to all consider having a copy of these commandments alongside the Ten Commandments of God somewhere in our home to remind our children, and indeed ourselves, of how we should behave on the internet and social media as well as how we should make best use of it.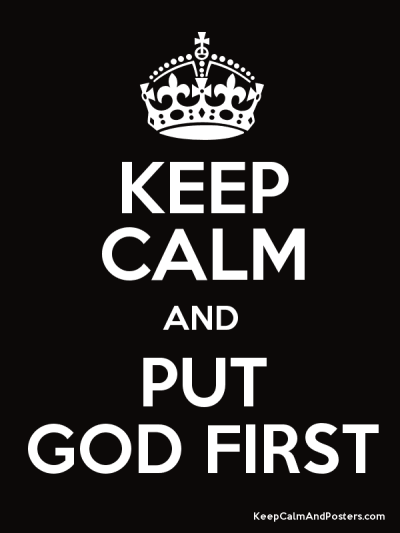 Sunday's Second Reading (1 Thessalonians 5:16-24):
'Be happy at all times; pray constantly; and for all things give thanks to God, because this is what God expects you to do in Christ Jesus.
Never try to suppress the Spirit or treat the gift of prophecy with contempt; think before you do anything – hold on to what is good and avoid every form of evil.
May the God of peace make you perfect and holy; and may you all be kept safe and blameless, spirit, soul and body, for the coming of our Lord Jesus Christ. God has called you and he will not fail you.'
What does St Paul mean by praying constantly?  Is this a call for me to pray endlessly, every minute of the day I happen to be awake?  But surely this is unreasonable, even for those who consider themselves to be zealous for the Faith?
Yet our call is not so much to say an Our Father or a Hail Mary at every minute of the day (though that is a good thing!), but rather to always be thinking of God; to give Him first place in everything we do.  By thinking of God we are wrapped in prayerful praise to the Father.  By thinking of God and putting Him first we are connected to Him in the most beautiful way.
Saying our prayers is absolutely vital and should be part of our daily routine.  But over and above this we need to be thinking of the Father at all times; putting His will before our own.  This is the constant prayer St Paul is speaking of.  It is the persistent placing of God at the forefront of our daily lives.  If He is given that pride of place, then nothing can be wrong.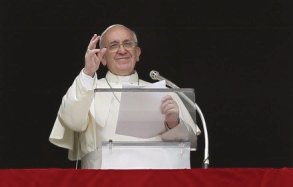 Pope Francis prayed the Angelus with pilgrims and tourists gathered in St Peter's Square beneath the window of the Papal apartments in the Apostolic Palace at the Vatican on Sunday. In remarks ahead of the traditional prayer of Marian devotion, the Holy Father offered some reflections on the Gospel reading of the day, which was taken from Gospel according to St. Matthew (22:34-40).
The Pope said: "Today's Gospel reminds us that the whole law of God is summed up in love for God and neighbour," said Pope Francis, adding, "You cannot love God without loving our neighbour and you cannot love your neighbour without loving God," and explaining that the "novelty" of Christ's teaching consists in the union of the two commandments. Pope Francis also recommended the reflection of his predecessor, Benedict XVI on the teaching, which is found in paragraphs 16-18 of his first Encyclical letter, Deus caritas est.
Pope Francis went on to say, "Jesus completes the law of the covenant, which He unites in himself, in his flesh, divinity and humanity, in a single mystery of love," and, "In the light of the word of Jesus, love is the measure of faith, and faith is the soul of love: we cannot separate the religious life – the life of piety – from that of service to our brothers and sisters – to those flesh-and-blood brothers and sisters we actually meet."
Following the Angelus, Pope Francis recalled the beatification – on Saturday in Sao Paulo, Brazil – of Mother Assunta Marchetti: the Italian-born co-founder of the Missionary Sisters of St. Charles Borromeo, known as "Scalabrinians" after the late 19 century bishop of Piacenza, Giuseppe Scalabrini, who helped found the missionary congregation originally dedicated to maintaining Catholic faith and practice among emigres to the New World, which now focuses its missionary work on migrants, refugees and displaced persons.
"[Bl. Assunta Marchetti] saw Jesus present in the poor, in orphans, in the sick, in migrants, said Pope Francis. "We thank the Lord for this woman," he continued, "a model of tireless missionary spirit and courageous dedication to the service of charity," who serves as an example and a confirmation of the truth that we can and must seek the face of God in the brother and sister in need."
Pope Francis also had greetings for pilgrims from all over Italy and from around the world, especially those of the Schoenstatt movement, with whom he met on Saturday, and for the Peruvian community in Rome, which came to the Angelus in procession with an image of El Senor de los Milagros – the Lord of Miracles – an image of Christ crucified that was painted by an anonymous freedman in the 17 century in Lima, and that has become a focus of deep veneration and intense devotion, especially among Peruvians.
(Article from news.va)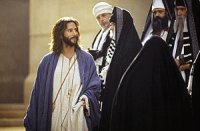 Sunday's Gospel (Matthew 22:34-40):
'When the Pharisees heard that Jesus had silenced the Sadducees they got together and, to disconcert him, one of them put a question, 'Master, which is the greatest commandment of the Law?' Jesus said, 'You must love the Lord your God with all your heart, with all your soul, and with all your mind. This is the greatest and the first commandment. The second resembles it: You must love your neighbour as yourself. On these two commandments hang the whole Law, and the Prophets also.''
This Gospel passage is so fundamental as to how we should live our lives as Christians that it is easy to become complacent and take it for granted.
So, in order to try and better absorb it, we are going to try something a little different this week and undertake a very simple little exercise.  Below, is the second part of the Gospel passage with some minor adjustments.  Try to take a little time out to read it out loud, stating your name at the appropriate points.  Imagine Jesus is telling the Pharisees about you and how you keep these crucially important commandments.  Jesus is using you as an example to the Pharisees!  Can you live up to this?  Of course you can!  Jesus wouldn't ask you to keep these commandments if he didn't think you could do it!   
Please….take a little time to yourself and read out this beautiful passage where Jesus shows off your talents and uses you as an example to all:
'Jesus said, '<Your Name> loves the Lord his/her God with all his/her heart, with all his/her soul, and with all his/her mind. This is the greatest and the first commandment. The second resembles it: <Your Name> loves his/her neighbour as himself/herself. On these two commandments hang the whole Law, and the Prophets also.''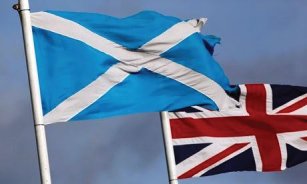 This Sunday's second reading (Romans 13:8-10):
Avoid getting into debt, except the debt of mutual love. If you love your fellow men you have carried out your obligations. All the commandments: You shall not commit adultery, you shall not kill, you shall not steal, you shall not covet, and so on, are summed up in this single command: You must love your neighbour as yourself. Love is the one thing that cannot hurt your neighbour; that is why it is the answer to every one of the commandments.
The importance of loving others can never be over-stressed, especially not for a Christian.  To love others - our neighbours - is to live as Christ himself instructed.  That is how important it is!  It is a direct instruction from Jesus.
It is quite often a difficult thing to do – to love our neighbour - but the bottom line is that it must be done.  If we love Jesus and want to follow in his footsteps, we need to love other people.  That is why Paul, in this reading, suggests this commandment sums up all of the other commandments.  If we keep this one commandment to love our neighbour then we will never do anything to hurt our neighbour. 
Can you imagine a world where nobody hurts anybody else?  That is what Jesus wants and that is what we must strive for!  There can be no excuses.  It will not wash to say that it is pointless to try and live like this because too many people disobey the commandment.  It will not wash to say it is too difficult or impossible.
The time for excuses has passed.  We must now act and do as Christ has asked.  Do we want eternal life?  Of course we do!  Then we must do as Christ instructs.  Do we want to live a happy life here on earth?  Of course we do!  Then we must do as Christ instructs. 
Here in Scotland we are at a pivotal moment in the future of our country.  On 18 September we will vote in a referendum on independence.  Sadly, some of the debate around the referendum has tipped into intolerance and even aggression in some instances, including among Christian people.  This would be a good time for the Christian people of Scotland, and indeed all the people of Scotland, to remember Christ's call to love our neighbour.  Remember, this commandment is 'the answer to every one of the commandments'.
Atheism is not a sin if a person has learned nothing about God or has examined the question about God's existence conscientiously and cannot believe.
The line between being unable to believe and being unwilling to believe is not clear.  The attitude that simply dismisses faith as unimportant, without having examined it more closely, is often worse than well-considered atheism.
/