Shopping Cart
Your Cart is Empty
There was an error with PayPal
Click here to try again
Thank you for your business!
You should be receiving an order confirmation from Paypal shortly.
Exit Shopping Cart
Calling Scotland's 841,000 Catholics to unite as one voice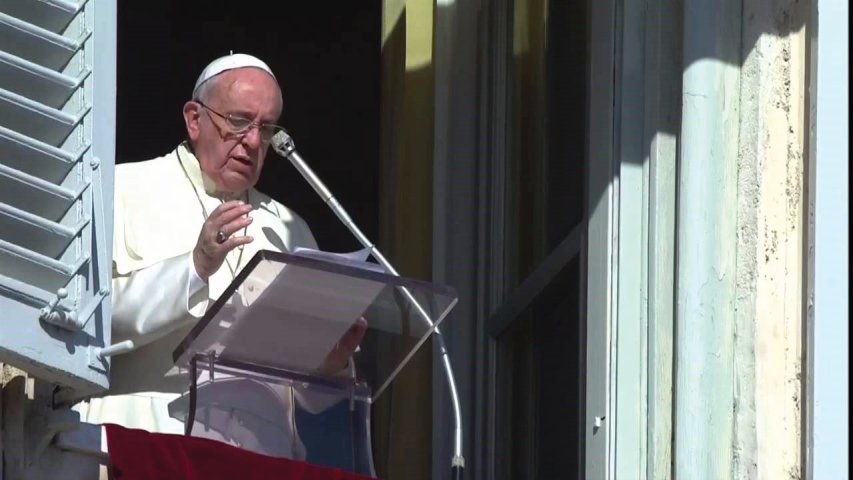 Pope Francis has spoken openly about his support for the Mexican bishops who, along with millions of people, have taken to the streets to protest against the legalisation of same-sex marriage and the serious threat it poses to family life.
The pope said: "I am very happy to associate myself with the bishops of Mexico, in supporting the commitment of the Church and of civil society in favour of the family and of life, which in this time require special pastoral and cultural attention in all the world."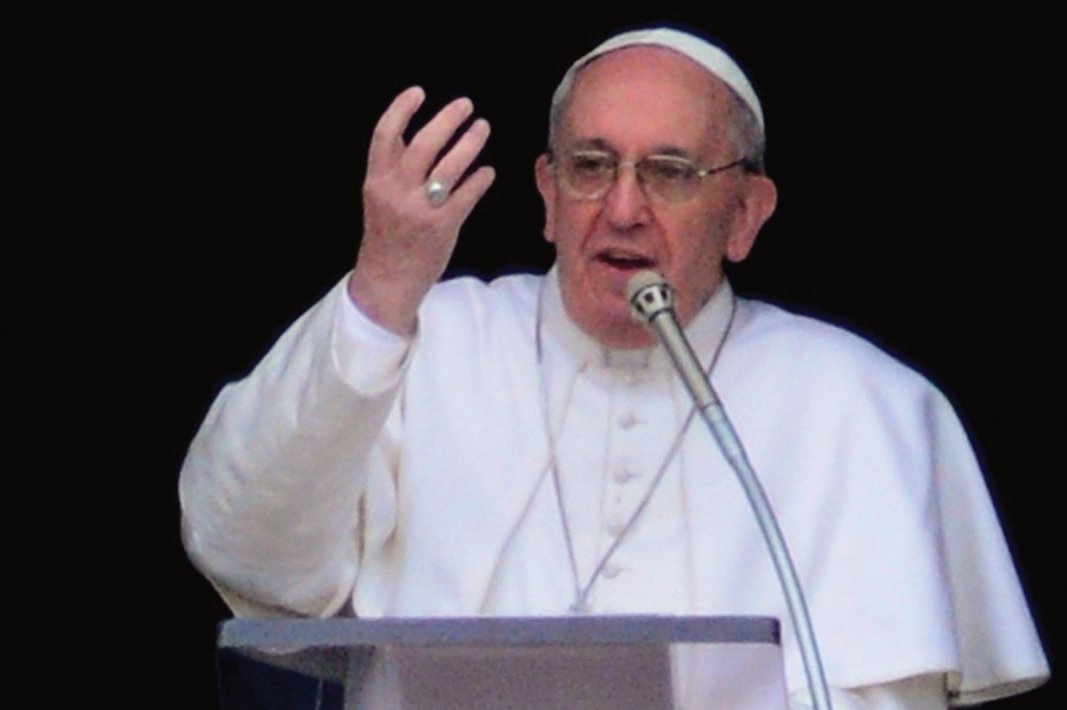 Pope Francis, in his Sunday Angelus has spoken of the need to allow Jesus to come into our lives to cleanse us and for us to allow our bodies to be inhabited by him, and only him. The Pope said: "Let us allow Him to enter into our lives, into our families, into our hearts….so that we might be able to rediscover the beauty of the encounter with Christ, the only One Who frees us and saves us."
The Pope said: "His [Jesus'] humanity is the true temple where Godis revealed, speaks, is encountered; and the true worshippers, the true worshippers of God are not only the guardians of the material temple, the keepers of power and of religious knowledge, [but] they are those who worship God "in spirit and truth" (John 4:23).
The Pope here is emphasising the need to focus on Christ in order to encounter God.  He is also stressing the importance of worshiping God not just on a spiritual level but also by increasing our knowledge of our faith; our knowledge of Truth.
In reference to Sunday's Gospel passage the Pope spoke about Jesus driving the money changers with their sheep and oxen out of the temple.  The pope suggested that Jesus wants our bodies to be clean just like the temple and that the only way to do this is to allow Jesus' love to enter us and cleanse us. 
The Pope said: "If we are witnesses of this living Christ, so many people will encounter Jesus in us, in our witness. But, we ask – and each one of us can ask ourselves – does the Lord feel at home in my life? Do we allow Him to "cleanse" our hearts and to drive out the idols, those attitudes of cupidity, jealousy, worldliness, envy, hatred, those habits of gossiping and tearing down others? Do I allow Him to cleanse all the behaviours that are against God, against our neighbour, and against ourselves, as we heard today in the first Reading? Each one can answer for himself, in the silence of his heart: "Do I allow Jesus to make my heart a little cleaner?" "Oh Father, I fear the rod!" But Jesus never strikes. Jesus cleanses with tenderness, with mercy, with love. Mercy is His way of cleansing. Let us, each of us, let us allow the Lord to enter with His mercy – not with the whip, no, with His mercy – to cleanse our hearts. The whip of Jesus with us is His mercy. Let us open to Him the gates so that He would make us a little cleaner."
Today let us surrender ever more to Jesus and his merciful and tender love and let us never be afraid to encourage others to do the same.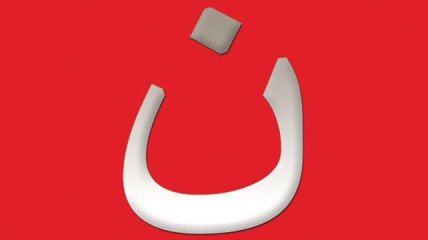 Aid to the Church in Need, an organisation which helps persecuted Christians around the world through prayer, information and action, is inviting Catholic High Schools and Universities from all over Scotland to gather in Carfin on 11th June in a show of solidarity with persecuted Christians.
The event, which will take place at Carfin Grotto near Motherwell, is expected to be the largest ever gathering of young Catholics in Scotland.
Beginning with the midday Angelus, the event will then play host to a programme of Adoration, music and guest speakers. 
The plight of persecuted Christians cannot be overstated in our world today.  You only need to consider the crises in Syria and Nigeria to see the brutality of Christian persecution.  Christianity is the most persecuted religion in our world today.  Please show your support for our Christian brothers and sisters by attending this event.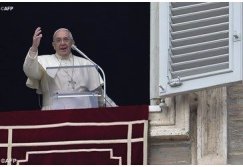 Pope Francis, in his Sunday Angelus address, told the thousands gathered in St Peter's Square that Christians are called to live and to witness to the joy that comes from the nearness of God and from God's presence in our life. He said that Christian joy is not simply the fullness of joy that we will experience in heaven. Rather, it begins even in this life, it is experienced even now, "because Jesus is our joy."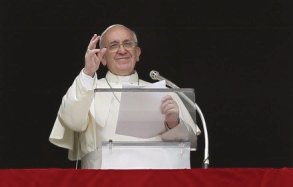 Pope Francis prayed the Angelus with pilgrims and tourists gathered in St Peter's Square beneath the window of the Papal apartments in the Apostolic Palace at the Vatican on Sunday. In remarks ahead of the traditional prayer of Marian devotion, the Holy Father offered some reflections on the Gospel reading of the day, which was taken from Gospel according to St. Matthew (22:34-40).
The Pope said: "Today's Gospel reminds us that the whole law of God is summed up in love for God and neighbour," said Pope Francis, adding, "You cannot love God without loving our neighbour and you cannot love your neighbour without loving God," and explaining that the "novelty" of Christ's teaching consists in the union of the two commandments. Pope Francis also recommended the reflection of his predecessor, Benedict XVI on the teaching, which is found in paragraphs 16-18 of his first Encyclical letter, Deus caritas est.
Pope Francis went on to say, "Jesus completes the law of the covenant, which He unites in himself, in his flesh, divinity and humanity, in a single mystery of love," and, "In the light of the word of Jesus, love is the measure of faith, and faith is the soul of love: we cannot separate the religious life – the life of piety – from that of service to our brothers and sisters – to those flesh-and-blood brothers and sisters we actually meet."
Following the Angelus, Pope Francis recalled the beatification – on Saturday in Sao Paulo, Brazil – of Mother Assunta Marchetti: the Italian-born co-founder of the Missionary Sisters of St. Charles Borromeo, known as "Scalabrinians" after the late 19 century bishop of Piacenza, Giuseppe Scalabrini, who helped found the missionary congregation originally dedicated to maintaining Catholic faith and practice among emigres to the New World, which now focuses its missionary work on migrants, refugees and displaced persons.
"[Bl. Assunta Marchetti] saw Jesus present in the poor, in orphans, in the sick, in migrants, said Pope Francis. "We thank the Lord for this woman," he continued, "a model of tireless missionary spirit and courageous dedication to the service of charity," who serves as an example and a confirmation of the truth that we can and must seek the face of God in the brother and sister in need."
Pope Francis also had greetings for pilgrims from all over Italy and from around the world, especially those of the Schoenstatt movement, with whom he met on Saturday, and for the Peruvian community in Rome, which came to the Angelus in procession with an image of El Senor de los Milagros – the Lord of Miracles – an image of Christ crucified that was painted by an anonymous freedman in the 17 century in Lima, and that has become a focus of deep veneration and intense devotion, especially among Peruvians.
(Article from news.va)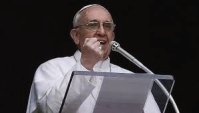 During his Angelus message on the Third Sunday of Advent Pope Francis spoke about the Church being a house of joy.  He said, "The Church is not a refuge for sad people, the Church is a house of joy."
The Pope, referring to the Gospel, said that this joy comes from knowing that we are all welcomed and loved by God and "with His help, we can start anew and overcome sadness and tears, we can "sing a new song". 
The Holy Father said that "Christian joy, like hope, is founded on the faithfulness of God, in the certainty that He always keeps His promises….Those who trust in God, experience a peacefulness in their hearts that nothing and no one can take away."  He said our joy is Christ and if a Christian becomes sad it can mean that he or she, in a way, has become distanced from Christ.  So, said the Pope, "we must pray for them, and make them feel the warmth of the community."
The Pope concluded the Angelus address with an appeal to our Blessed Mother to "help us hasten our steps to Bethlehem, in order to meet the Child that is born for us, for the salvation and joy of all."   And, in a special address to children he said, "Dear children, when you pray before your Nativity scenes, remember me too, as I remember you.  Thank you, and happy Christmas!"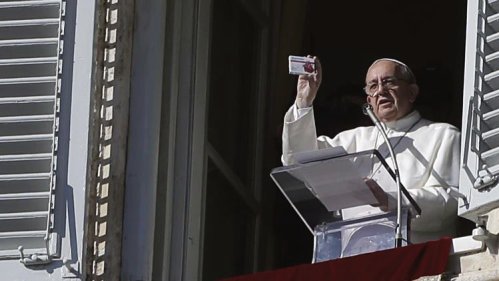 During his Sunday Angelus Pope Francis offered some medicine to the 80,000 strong crowd gathered in St Peter's Square.  Holding up a small medicine box upon which an anatomical drawing of a human heart could be seen, the Pope said: "I want to recommend some medicine for all of you.  It's spiritual medicine."
He then confirmed that the medicine box didn't contain any pills but that it actually contained a set of rosary beads and said, "Don't forget to take it.  It's good for your heart, for your soul, for your whole life."
Around 20,000 of the little medicine boxes containing a rosary, prayer card and medical instruction sheet were then handed out to the faithful.  The information sheet confirmed that 'no negative side affects have been reported' and recommends daily use of the rosary beads, though it also states that repetitive use is permitted.
So if you haven't already done so, remember to take your medicine today! 
Pope Francis, during his final Angelus before departing for Rio to join Catholic youth for World Youth Day, asked the faithful to accompany him spiritually in prayer for the first Apostolic visit of his pontificate.  He said that he entrusted "this new stage of the great pilgrimage of young people across the world" to the intercession of the Blessed Virgin Mary who is so loved and venerated in Brazil.  He then urged young people to "listen to the voice of Jesus".
In reflecting on the Gospel and the story of Jesus and the two sisters, Mary and Martha, he said that both sisters, though offering hospitality in different ways, offered something that is needed to serve the Lord.  He suggests we need to both serve the Lord and pray to Him.  He said "they are not two opposing attitudes but, on the contrary both are two aspects essential to our Christian life aspects that should never be separated, but lived in profound unity and harmony."
Here is the full text of Sunday's Gospel:
Jesus came to a village, and a woman named Martha welcomed him into her house. She had a sister called Mary, who sat down at the Lord's feet and listened to him speaking. Now Martha who was distracted with all the serving said, 'Lord, do you not care that my sister is leaving me to do the serving all by myself? Please tell her to help me.' But the Lord answered: 'Martha, Martha,' he said 'you worry and fret about so many things, and yet few are needed, indeed only one. It is Mary who has chosen the better part; it is not to be taken from her.'
Pope Francis, at the Sunday Angelus in St Peter's Square, reflected on Jesus' words: "Whoever would save his life will lose it, but whoever loses his life for my sake will save it."
The Pope gave a special mention to the fathers and mothers who every day put into practice their faith by devoting their lives for the good of the family.  He also spoke of the many "priests, monks, and nuns who give generously their service to the Kingdom of God."  He also mentioned the young people who give up their interests to devote their time to children, the disabled, and the elderly.
The Pope ended with a special message to the young people present, stressing to them "the importance of having the courage to go against the tide of current values that do not conform to the path of Jesus."
/