Shopping Cart
Your Cart is Empty
There was an error with PayPal
Click here to try again
Thank you for your business!
You should be receiving an order confirmation from Paypal shortly.
Exit Shopping Cart
Calling Scotland's 841,000 Catholics to unite as one voice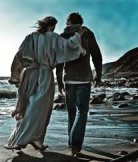 Sunday's Gospel (John 17:11-19):

'Jesus raised his eyes to heaven and said:

'Holy Father,
keep those you have given me true to your name,
so that they may be one like us.
While I was with them,
I kept those you had given me true to your name.
I have watched over them
and not one is lost
except the one who chose to be lost,
and this was to fulfil the scriptures.
But now I am coming to you
and while still in the world I say these things
to share my joy with them to the full.
I passed your word on to them,
and the world hated them,
because they belong to the world
no more than I belong to the world.
I am not asking you to remove them from the world,
but to protect them from the evil one.
They do not belong to the world
any more than I belong to the world.
Consecrate them in the truth;
your word is truth.
As you sent me into the world,
I have sent them into the world,
and for their sake I consecrate myself
so that they too may be consecrated in truth.''



Do you feel lost?  Do you sometimes feel that Jesus isn't there?
These are common feelings experienced by all human beings, even those who have a deep and vibrant faith.


Yet Jesus tells us that we needn't feel lost.  As Jesus says in this Gospel - by using the example of Judas - the only reason we become lost is because we choose to be lost.  Being lost is turning our backs on Jesus; being lost is denying him; being lost is not trusting in him and his love.  It is our decision to be lost.  It is not Jesus' decision.  It is our own. 
And sometimes the reasons for feeling lost are completely genuine.  We may have lost a close relative to a horrific disease or illness.  We may have lost our best friend in a car accident.  We may even have suffered the loss of a little child at the very beginning of their life.


Yet whatever troubles we may have, Jesus tells us that we need not be lost.  He encourages us to seek him out and to put all of our troubles on him.  Remember, Jesus has already carried all of your troubles on his back.  Every anxiety, every tear, every ounce of pain you feel in your life was borne two thousand years ago by Jesus as he carried the Cross through the streets of Jerusalem.  He then took that suffering of yours and mine with him as he was nailed to the Cross and offered it up to the Father.  And what happened next?  Our suffering died with Jesus on the Cross.  And while Jesus rose again, our suffering did not. 
Brothers and Sisters, Jesus has personally felt our pain and suffering.  He acknowledges our anguish because it was he who carried it and it was he who banished it.
As human beings we will continue to shed tears, feel pain, anxiety, distress and anguish.  It's in our nature.  But never forget that Jesus is there for you.  He completely understands your suffering because he has already suffered it for you.  If you do one thing this day, try to surrender a little more to Jesus.  Keep close to him by talking to him and letting him know your thoughts.  Pray to him and become more and more obsessed with him.  That way you will never stray from his side.  That way you will never be lost.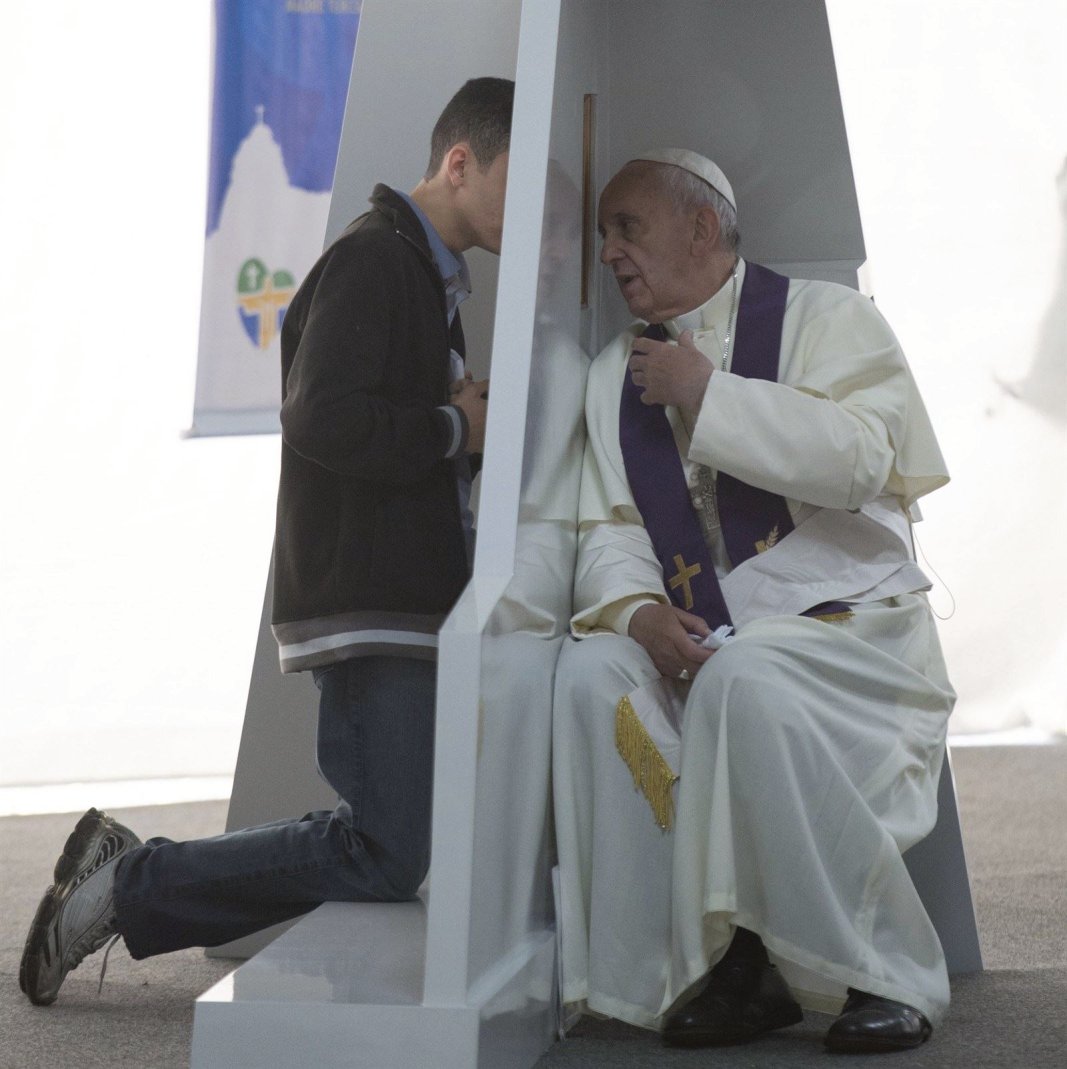 From Sunday's Gospel (John 20:19-31):
'The disciples were filled with joy when they saw the Lord, and he said to them again, 'Peace be with you.
'As the Father sent me,
so am I sending you.'
After saying this he breathed on them and said:
'Receive the Holy Spirit.
For those whose sins you forgive,
they are forgiven;
for those whose sins you retain,
they are retained.''
There is a lot to take on board from this week's Gospel story.  There are perhaps two important strands; the first is Jesus' gift of the Holy Spirit to his disciples, the second is Thomas'unbelief.
I would like to focus for a moment on the first of these. When Jesus breathes on the disciples and gives them the gift of the Spirit he also gives them a power; he delegates the power to forgive and retain sins.  It is here that the first priests of the Church receive the grace and the power to bring to us the Sacrament of Reconciliation.  And as Christ intended his priesthood and his Church to grow, this same power is attributed to each priest of the Church today. 
Could Jesus have simply said that all sins are forgiven and that there is no need to seek the assistance of a disciple or priest to hear Confessions?  Yes he could have.  He could quite easily have said this if he wanted.  But he didn't.  He wanted his children to come forward to reveal their wrongdoings and he wanted to hear them say that they were sorry.  We are all called to go forth to Confession and to reveal our sins and to ask God's forgiveness, a forgiveness He is always prepared to give us.  Even Pope Francis visits the confessional twice per month.
In this Gospel passage Christ institutes the beautiful Sacrament of Reconciliation.  He entrusts the Sacrament to his Church and to his priests. He then asks us to come forward to receive this great gift.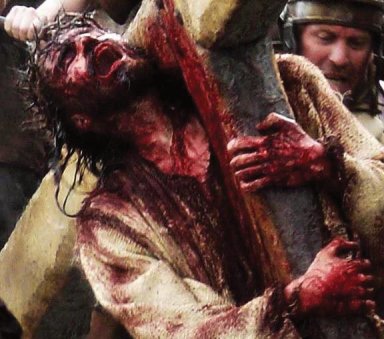 'I'm doing this for you, and all because I love you'
This Sunday is Palm Sunday.  A day when we commemorate Christ's journey into Jerusalem, where the very same people who were to betray him just days later, welcomed him with great joy and excitement.
And it is also the occasion when we are asked to listen to a more lengthy Gospel passage, recounting the story of Jesus' passion and death.
For some people this day is a difficult one.  I have heard complaints first hand from people when it comes to having to endure listening to the last hours of Jesus' life.  They are all for Jesus being our Saviour and all that, but do we really need to stand and listen to the Word of God for that long??    
I suppose the answer is no, you don't need to.  So we then need to ask ourselves...do I want to stand and listen to this reading?  Do I want to hear once again that two thousand years ago a man was ridiculed, abused, spat on and hung from a cross, all because he loved me?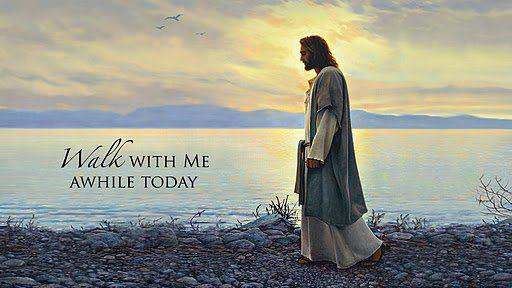 Sunday's Gospel (John 3:14-21):
'Jesus said to Nicodemus:
'The Son of Man must be lifted up
as Moses lifted up the serpent in the desert,
so that everyone who believes may have eternal life in him.
Yes, God loved the world so much that he gave his only Son,
so that everyone who believes in him may not be lost
but may have eternal life.
For God sent his Son into the world
not to condemn the world,
but so that through him the world might be saved.
No one who believes in him will be condemned;
but whoever refuses to believe is condemned already,
because he has refused to believe in the name of God's only Son.
On these grounds is sentence pronounced:
that though the light has come into the world
men have shown they prefer darkness to the light
because their deeds were evil.
And indeed, everybody who does wrong
hates the light and avoids it,
for fear his actions should be exposed;
but the man who lives by the truth comes out into the light,
so that it may be plainly seen that what he does is done in God.''
Perhaps it would be of benefit if we carved up this Gospel passage a little.  Perhaps we should boil it right down into a few snappy statements of fact, as declared by Jesus.  He says this:
God gave the world His only Son
Everyone who believes in the Son will not be lost but may have eternal life
God sent his Son not to condemn but to save
No person who believes in the Son will be condemned
Whoever refuses to believe in the Son is already condemned
It's hard hitting stuff!  How can we reconcile the fact that God is all loving and all merciful yet He is prepared to allow people to be condemned!  We are all God's creation, so how can He allow any of us to be lost? 
It's a conundrum alright and it's a stumbling block for many people.  But one thing that is absolutely certain is that what we are reading is the Word of God.  These are the words of Jesus Christ; the words of God made man.  There can be no dubiety about the reality of these words and their applicability to all people.  These words apply to everyone.  Yet sadly so many people aren't aware of them.  But hey, that's why you and I exist!  We have been given a special grace by God to have knowledge of His Word.  Not only that but we have been entrusted to take that Word to others! 
How do you think our faith spread back in the early days of the Church?  How do you think the Word of God found its way into the hearts and minds of so many people through the years?  Simple.  People used their mouths, their hands, and their feet to spread the Word!  There are millions of people out there who do not have the joy of God's Word and His Truth.  We are called to take His Word to all of those who have not yet heard. Wow!  God doesn't ask much of us does He??
And while we may have this huge responsibility on our shoulders, we needn't do it alone. No, Jesus is always with us.  And God sends His Holy Spirit to be our comforter and our guide as we try to bring the Truth to all people.  We are never ever alone.  That is why we must follow Jesus' example and take time out to sit in a quiet place and pray.  We must learn to take some time away from the crowd to clear our heads and to be in the presence of God, the Father who loves us and wants us to love Him back. 
This day, take some time to speak with Jesus and ask him for guidance on how you can be an instrument of God's work.  Ask him what you can do to take God's Word to other people.  Ask him if there is anything specific God wants you to do to bring His Truth to those who do not believe.
Remember the warnings of Christ when he speaks of those who refuse to believe.  He says that they are already condemned.  But this needn't be the case.  We can change this!  We can bring people to God and save their souls!  In today's world which has embraced the modern idea of new-age spirituality and religion it is widely accepted that each individual person is entitled to believe in what they want and do pretty much whatever pleases them. It is their life and 'who am I to interfere?' is the general consensus in a society with an increasing desire for relativism.  And while God's great gift of free will for all people makes this possible, sacred scripture is full of warnings about how we ought to live our lives.  Too often we hear the cry that 'Jesus wouldn't do this' and 'Jesus wouldn't do that'.  Who are we to decide what Jesus would and wouldn't do?  If we want to know what Jesus would and wouldn't do we just need to read the Word of God.  It's all there in black and white! 
The difficulty many people have is that they find it hard to accept some of the difficult teachings of Jesus.  They find it difficult to accept some of the harsh words he sometimes has to say.  But remember, this doesn't change the fact that he is pure love, pure gentleness, pure compassion, and pure mercy.  He is still all of those things.  It's just that some of his teachings challenge us. And there can be no greater challenge than to bring the condemned into new life in Christ!  That's the challenge Christ sets us is in this Gospel passage. God doesn't want anyone to be condemned. He wants everyone to love Him and to eventually be with Him in Heaven.  But sometimes we choose the wrong path.  But thankfully there is only one wrong path which makes it really easy for us to know when we and others around us are going the wrong way.  The wrong path is simply the path that Christ isn't walking along.  If we want to take the right path we need to follow Christ.  It is that path that will lead us to God.  Jesus himself said: "I am the way, the truth, and the life; no one can get to the Father except through me".  Jesus isn't lying here.  It's impossible for him to lie for he is all good.  No, Jesus is telling us in a very honest and frank manner that we need to follow him if we want to get to the Father.  Any other route to the Father simply will not work!  Why?  Because there is no other route to the Father!  Every other route is one of darkness.  Jesus is the only way.  It is Jesus who brings us into the light.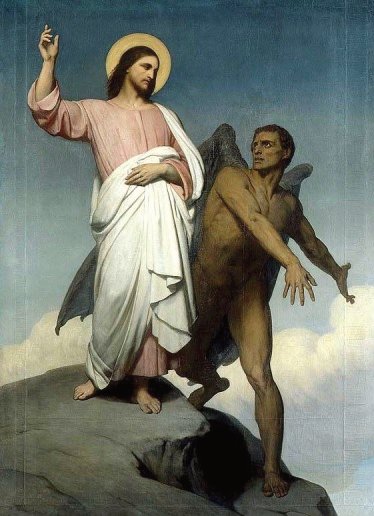 Sunday's Gospel (Mark 1:21-28):
'Jesus and his followers went as far as Capernaum, and as soon as the sabbath came he went to the synagogue and began to teach. And his teaching made a deep impression on them because, unlike the scribes, he taught them with authority.
In their synagogue just then there was a man possessed by an unclean spirit and it shouted, 'What do you want with us, Jesus of Nazareth? Have you come to destroy us? I know who you are: the Holy One of God.' But Jesus said sharply, 'Be quiet! Come out of him!' And the unclean spirit threw the man into convulsions and with a loud cry went out of him. The people were so astonished that they started asking each other what it all meant. 'Here is a teaching that is new' they said 'and with authority behind it: he gives orders even to unclean spirits and they obey him.' And his reputation rapidly spread everywhere, through all the surrounding Galilean countryside.'
It's not difficult to imagine evil in our world. It's all around us; wars, murder, violence, destruction.  Evil has enveloped our world and it can be experienced at almost every turn.  Yet,while it is easy to see evil and to experience it, do we really appreciate who is behind it?
While a willing human mind is perhaps necessary to carry out evil, it is the devil that is the source of evil; and he uses his power to force others to carry out his evil deeds in many different ways.  In today's Gospel passage he uses possession as a means to wreak havoc and to attack God.  In today's world possession by unclean spirits is still a reality and exorcisms occur throughout the world.  But the devil makes his presence felt in numerous other ways.  He destroys our love of life from the moment of conception until natural death by willing abortions and assisted suicide.  He chips away at the family by breaking it up and removing those critical elements of fatherhood and motherhood for every child.  He encourages gossip, cynicism, complaining and negativity among people.
The devil also comes to us in the most simple and innocent situations.  He encourages our laziness as we prepare for Mass on a Sunday; making us feel like the weekly trip to church is a chore rather than a joy.  He visits us in the evening just before we go to sleep and gently invites us to read another few pages of the latest thriller at the expense of our prayers.  He is not always forceful.  Indeed, his ways are often subtle and gentle; wooing us with a seeming beauty and elegance designed to capture our hearts and designed to thrill and excite.
The devil's intention is ultimately to come between us and God.  He is a fallen angel because he wanted to be God.  And given he cannot possibly be God he now wants to bring as much destruction to God's creation as he possibly can and the best way to do this is to turn God's own children against Him. 
However, he will never win as Christ has won the victory on the Cross.  Good has triumphed over evil and God can never be defeated.  But our hearts can still be won over by the devil and he is doing his very best to ensure that this happens to as many people as possible. As we prepare for our Lenten journey this year perhaps it would beuseful to try to discern the ways the devil tries to get at us.  If we can identify his evil habits then we can turn to Jesus and ask him to defend us so that our hearts are never won over by the devil and his destructive ways. We belong to God and to God alone. It is He who has given us life and it is to Him that we shall return at the end of time to be judged.  Make sure that judgement has a happy ending.  Don't let the devil have his way.  He wants you to fail so that you will be damned for all eternity.  Remember, you have Jesus on your side!  He is the only one who can save you from the devil's evil clutches. 
Keep your eyes fixed on Jesus and ignore the subtle temptations of the evil one.  Keep your heart fixed on Jesus and make sure that your destiny is Heaven, to be reunited with your Father who loves you more than you can ever imagine.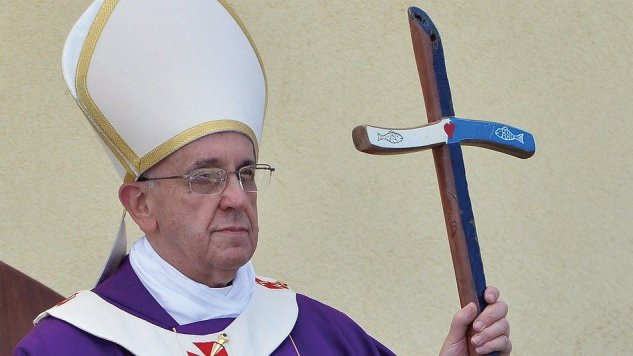 Pope Francis, in his 2015 Lenten message, has warned people to avoid indifference to God and indifference to the plight of our neighbour.
The Pope said: "God is not indifferent to our world; he so loves it that he gave his Son for our salvation. In the Incarnation, in the earthly life, death, and resurrection of the Son of God, the gate between God and man, between heaven and earth, opens once for all. The Church is like the hand holding open this gate, thanks to her proclamation of God's word, her celebration of the sacraments and her witness of the faith which works through love (cf. Gal5:6). But the world tends to withdraw into itself and shut that door through which God comes into the world and the world comes to him. Hence the hand, which is the Church, must never be surprised if it is rejected, crushed and wounded. God's people, then, need this interior renewal, lest we become indifferent and withdraw into ourselves. To further this renewal, I would like to propose for our reflection three biblical texts."
The Pope then outlines three biblical texts for reflection, each relating to an aspect of Christian living; the Church, parishes and communities, and individual Christians.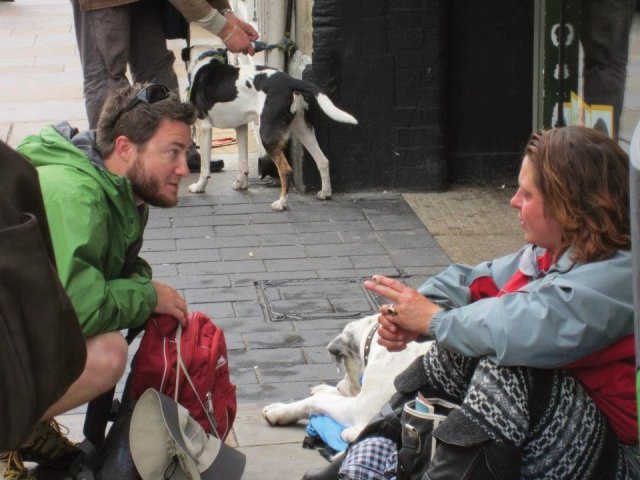 Sunday's Gospel (Mark 1:14-20):
'After John had been arrested, Jesus went into Galilee. There he proclaimed the Good News from God. 'The time has come' he said 'and the kingdom of God is close at hand. Repent, and believe the Good News.'
As he was walking along by the Sea of Galilee he saw Simon and his brother Andrew casting a net in the lake – for they were fishermen. And Jesus said to them, 'Follow me and I will make you into fishers of men.' And at once they left their nets and followed him.
Going on a little further, he saw James son of Zebedee and his brother John; they too were in their boat, mending their nets. He called them at once and, leaving their father Zebedee in the boat with the men he employed, they went after him.'
We are all called to be fishers of men, just as Simon Peter and Andrew were called byJesus.  And while it isn't a particularly easy task, it is one which requires our endeavour and commitment. 
Jesus never asks us to do anything that isn't worthy of the Kingdom of God.  Therefore, our need to evangelise is an important one and one we must take seriously. But as there are many different types of fish with different colours and coming in different shapes and sizes; so it is with people.  Every person has a distinct character which may make it easier or more difficult in encouraging them to follow Jesus.
There is no simple, exact science to evangelising.  There are many ways in which we can cast our nets out into the world in the hope of catching souls for God.  One may be a simple act of kindness to a poor person in the street; perhaps spending a little time with them.  A simple act like this may encourage that person to seek God and may even encourage others passing by to wonder why someone should commit such an act of kindness. That wonder may just lead them to think that God may have something to do with it.
Perhaps you are at work and colleagues start to gossip and bad mouth another colleague.  This is your chance to step up and discourage such behaviour!  Such a simple act may make your colleagues wonder why you would think that a bit of gossip could be wrong.  That wonder may just lead them to God.
The list of possibilities is endless when it comes to evangelising.  There are so many opportunities for us to evangelise and it doesn't always need to be the blindingly obvious.  While directly encouraging someone to pick up a Bible or to go along to Mass are other valid ways to evangelise, we need to be aware that there are a whole range of ways to bring people to God. 
And to be successful as a 'fisher of men' we don't need to achieve immediate results for our endeavours.  Rather, our job is often a case of throwing the seed of faith out there and letting the Holy Spirit do the rest.  If we can just tee things up for the Spirit to work its magic, we will be helping Jesus in his mission to bring people to God.
The Kingdom of God is indeed at hand, for the Kingdom of God is in your hands.  Go out and make disciples of all nations and be a fisher of men and women by your simple acts of love for others!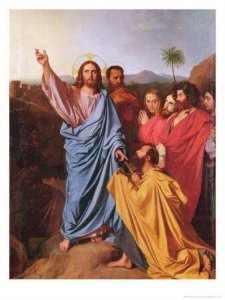 Sunday's Gospel (John 1:35-42):
'As John stood with two of his disciples, Jesus passed, and John stared hard at him and said, 'Look, there is the lamb of God.' Hearing this, the two disciples followed Jesus. Jesus turned round, saw them following and said, 'What do you want?' They answered, 'Rabbi,' – which means Teacher –'where do you live?' 'Come and see' he replied; so they went and saw where he lived, and stayed with him the rest of that day. It was about the tenth hour.
One of these two who became followers of Jesus after hearing what John had said was Andrew, the brother of Simon Peter. Early next morning, Andrew met his brother and said to him, 'We have found the Messiah' – which means the Christ – and he took Simon to Jesus. Jesus looked hard at him and said, 'You are Simon son of John; you are to be called Cephas' – meaning Rock.'
This first encounter between Jesus and Simon is quite fascinating.  What is the first thing Jesus does on meeting Simon?  Is it to shake his hand?  Is it to say hello?  Is it to ask him how his day has been?  Rather interestingly it is none of these.  In fact, Jesus' first action is to look hard at Simon and to give him a new name! 
Have you ever wondered why your name was chosen for you? Your name has some special significance and will have been given to you for a reason; much like Simon was given the name Cephas (or Peter) by Jesus for a reason.  Jesus wanted Simon to be the rock on which his Church was to be built; the first pope!  That is why his name just had to be Cephas (Peter), which means rock. 
Stop for a moment today and think about your name and why it has been given to you.  If it's a biblical name, look for your name in scripture and see what part your namesake plays in God's divine plan.  If it's the name of a saint, do a little digging into that saint and explore the kind of life they led and take some inspiration from them.  If your name is neither biblical nor the name of a saint then perhaps you could be the first saint with that name! 
You see, whatever way you look at it, our names have significance in God's divine plan for our lives.  Our names are important, that's why Jesus felt compelled to change Simon's name.  He knew that Peter was more appropriate and that this name was in keeping with the Father's plan for His Church for all eternity.
You are also part of the Father's plan for all eternity. That's why you have been given life! He has a specific role that only you can play in His Master Plan.  And it might just be that your name holds the key to that role.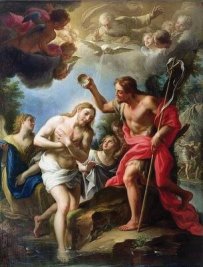 Sunday's Gospel (Mark 1:7-11):
'In the course of his preaching John the Baptist said, 'Someone is following me, someone who is more powerful than I am, and I am not fit to kneel down and undo the strap of his sandals. I have baptised you with water, but he will baptise you with the Holy Spirit.'
It was at this time that Jesus came from Nazareth in Galilee and was baptised in the Jordan by John. No sooner had he come up out of the water than he saw the heavens torn apart and the Spirit, like a dove, descending on him. And a voice came from heaven, 'You are my Son, the Beloved; my favour rests on you.''
Isn't baptism awesome?  Here we have Jesus himself being baptised in the Jordan with the Spirit descending on him and the voice of the Father saying: 'You are my Son, the Beloved; my favour rests on you.'
What a moment for John!  He knew that one greater than he was coming and this great voice from above confirms that Jesus is that great one.  John actually hears the voice of God speaking.  It's an incredible moment. 
Yet this moment is played out across the world each time someone is baptised.  Think of your own baptism and imagine the voice of the Father at that very moment proclaiming: 'This is my son/daughter, my favour rests on you.'
You are truly blessed by God through your baptism!  You have received immesurable graces through your baptism and God is delighted to proclaim this!  Many of these graces may not be known until you are one with the Father in Heaven but you have received them and He wants you to be pleased as He is pleased with you.
Remember, God loves you.  He delights in your being, in your very existence!  Perhaps now is a good time for us to thank Him for giving us life and for pouring out His graces upon us.  Perhaps it is a good time for us to just say a simple 'thank you' to our Father in Heaven and to let Him know that we acknowledge His love for us. 
He gives us His favour, the least we can do is say 'thank you'.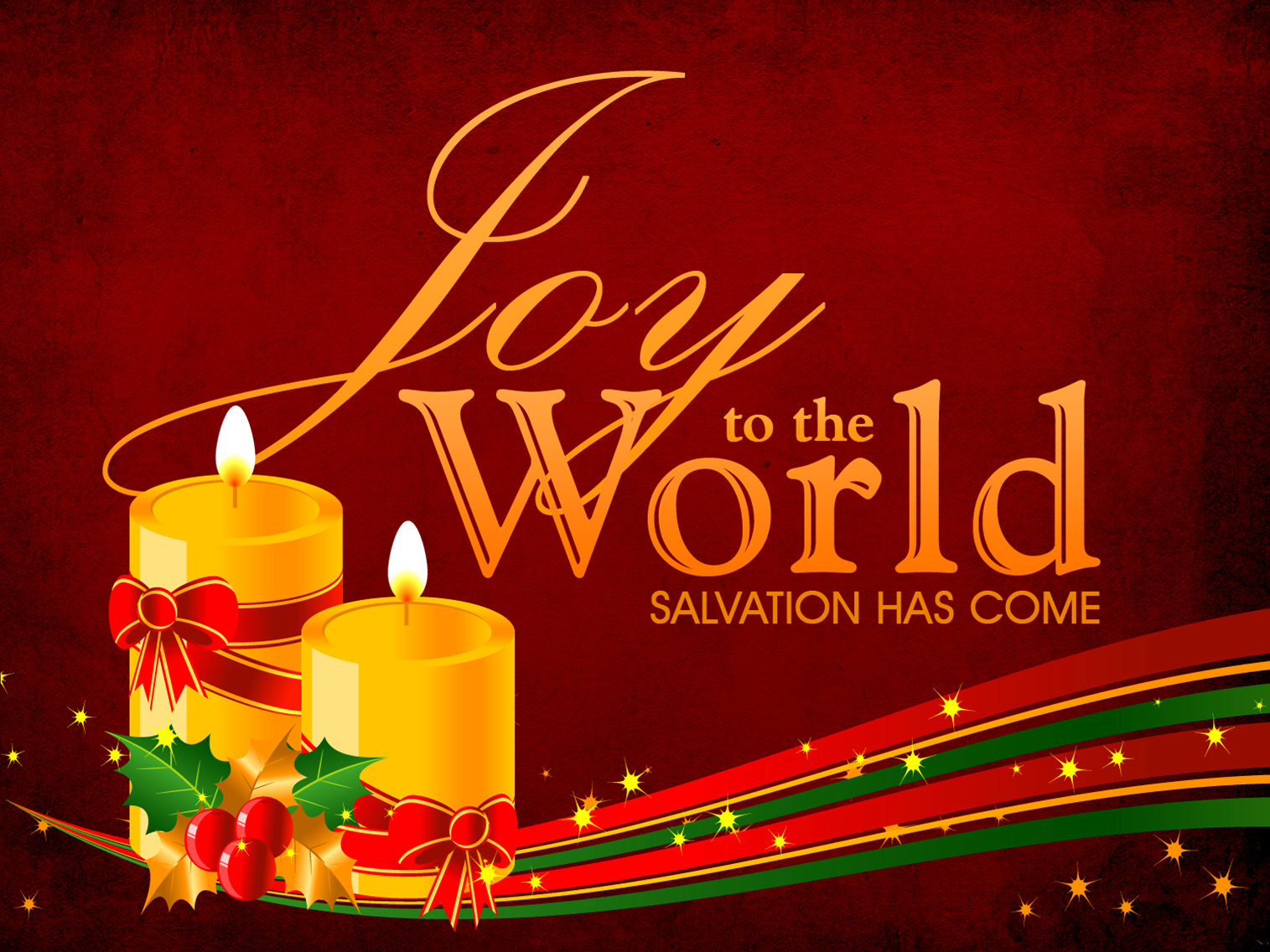 Midnight Mass Gospel (Luke 2:1-14):
'Caesar Augustus issued a decree for a census of the whole world to be taken. This census – the first – took place while Quirinius was governor of Syria, and everyone went to his own town to be registered. So Joseph set out from the town of Nazareth in Galilee and travelled up to Judaea, to the town of David called Bethlehem, since he was of David's House and line, in order to be registered together with Mary, his betrothed, who was with child. While they were there the time came for her to have her child, and she gave birth to a son, her first born. She wrapped him in swaddling clothes, and laid him in a manger because there was no room for them at the inn.
In the countryside close by there were shepherds who lived in the fields and took it in turns to watch their flocks during the night. The angel of the Lord appeared to them and the glory of the Lord shone round them. They were terrified, but the angel said, 'Do not be afraid. Listen, I bring you news of great joy, a joy to be shared by the whole people. Today in the town of David a saviour has been born to you; he is Christ the Lord. And here is a sign for you: you will find a baby wrapped in swaddling clothes and lying in a manger.' And suddenly with the angel there was a great throng of the heavenly host, praising God and singing:
'Glory to God in the highest heaven,
and peace to men who enjoy his favour.''
As humans we often find it difficult to accept a very simple message.  We naturally want to dig deeper to not only figure out the answer but also figure out why the answer is what it is!  We have a longing for knowledge and that is not a bad thing.  But sometimes just discovering the simple answer is all we need. 
At Christmas we celebrate the birth of Christ.  It is God incarnate, God made man.  It is the time when God became man to save the world.  An event that would change the world forever.  So, to suggest we simplify the meaning of such a significant event seems a bit harsh. 
But simplify it we will!  Because Christmas can be wrapped up in one word that encapsulates everything that this earth shattering event means for us.  That word?  Joy. 
It is joy that God wanted to bring to the world when He came to earth as a tiny baby, born of Mary.  What is the one thing every parent wants for their child?  It is happiness.  They want their child to experience joy throughout their whole life.  And this parental wish can be stretched right back through time and through all parents to the Father of Creation. 
God wants His children to be happy!  He wants us to be full of joy!  This is why He came to us.  He came to save us from sin so that we could live a life of perfect joy and ultimately unite with Him in Heaven at the end of time. 
This Christmas, think simply about what this event truly means for us.  Think joyful thoughts, say joyful words, do joyful things.  Your Father wants you to be happy. 
/