Shopping Cart
Your Cart is Empty
There was an error with PayPal
Click here to try again
Thank you for your business!
You should be receiving an order confirmation from Paypal shortly.
Exit Shopping Cart
Calling Scotland's 841,000 Catholics to unite as one voice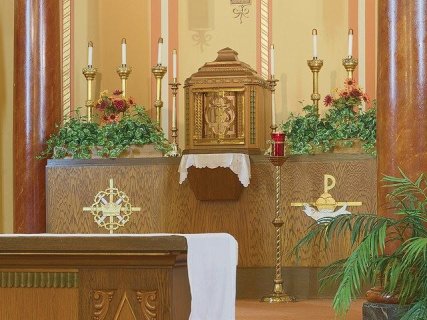 Part 2 of our 'Common Difficulties with Faith' series looks at the age old complaint that the Mass is too long.
Part 2 - The Duration of the Mass
The duration of the Mass is often a topic of discussion in Catholic circles, particularly where Holy Communions and Baptisms are concerned.  It is a common complaint among many and the majority of us may well have complained about it at one time or another.
Yet, think of it this way: if you heard that Pope Francis was visiting your parish this weekend would you not happily spend a few hours patiently waiting for an opportunity to get close to him?  Wouldn't you be desperate to be able to have a personal moment with the pope and put everything else on hold?  Why then should we not do the same for Jesus who is, of course, truly present in the Blessed Sacrament?
The Mass is a repeat Christ's Passion, Cross and Resurrection.  We relive the entire event at each Mass and it becomes no less important and no less significant, even after 2000 years.
How can we ever get bored of reliving something that has given us the gift of eternal life?
At each Mass we stand at the foot of the Cross with Mary, gazing up at the broken body of Jesus.  He isn't hanging there so that we can sneak off early or complain about how long we have to stand there looking at him.  He wants us to gaze up at him with love and with great joy in the sure and certain hope of the Resurrection to come.
As we stand at the foot of the Cross at each Mass, let us not fall into the trap of watching the clock.  Let us enjoy spending time with the one who loves us more than any other.  Let us spare a few more moments in the company of someone who was prepared to have nails driven into his hands and feet so that we may live.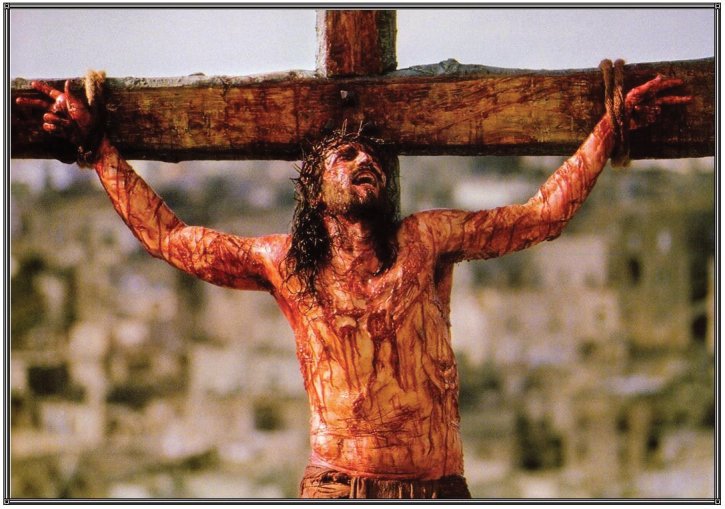 Jesus has already given his whole self on the Cross
Today's Gospel (Mark 8:1-13):
'The Pharisees came up and started a discussion with Jesus; they demanded of him a sign from heaven, to test him. And with a sigh that came straight from the heart he said, 'Why does this generation demand a sign? I tell you solemnly, no sign shall be given to this generation.' And leaving them again and re-embarking, he went away to the opposite shore.'
The Pharisees were always trying to test Jesus; always trying to force him into a corner to perform tricks for them.  But there intentions weren't exactly good.
Why did they need a sign when the Son of Man was right there in front of them?  Why did they need him to perform another miracle when he had already been curing people of serious illness?
We don't need a 'sign' from Jesus or from Heaven.  He has already shown the world the Power of God by being raised up from the dead.  That's the only sign we have ever needed and ever will need.  And yet we have been given the great gift of the Eucharist to receive Jesus 'body, blood, soul and divinity' each and every time we go to Mass.  Yet even with this, people in our society will still ask for 'signs'.
It is time to get real.  It is time to trust and believe in Jesus, not put him to the test by asking him to give us more when he has already given us his whole self on the Cross.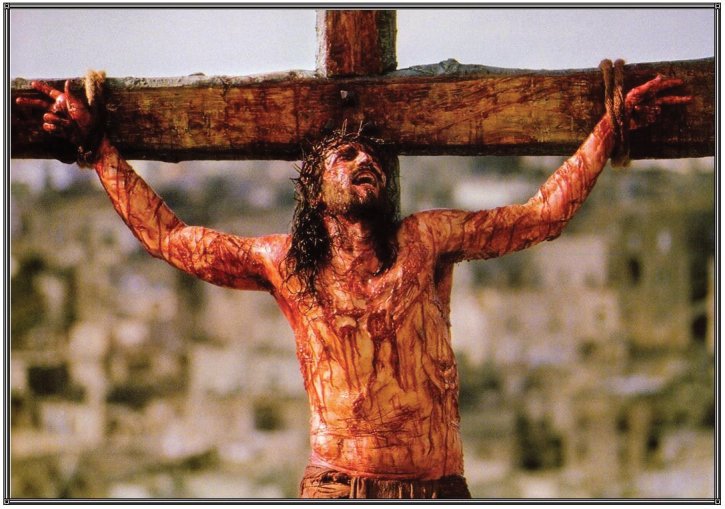 Today's Gospel (Mark 6:53-56):
'Having made the crossing, Jesus and his disciples came to land at Gennesaret and tied up. No sooner had they stepped out of the boat than people recognised him, and started hurrying all through the countryside and brought the sick on stretchers to wherever they heard he was. And wherever he went, to village, or town, or farm, they laid down the sick in the open spaces, begging him to let them touch even the fringe of his cloak. And all those who touched him were cured.'
It's quite disappointing when I think of the many disaffected Catholic people living in our world today.  There are a myriad of reasons for this disaffection, be it a simple lack of faith, lack of time, or perhaps a lack of trust in clergy or the Church as a whole.
Yet we shoudl not use any of these reasons to turn away from Christ. 
By turning away from the Church we are turning away from Christ as it was he who formed the Church (Matthew 16:18) and it is he who will be with the Church until the end of time (Matthew 28:20).  No lack of faith should ever come between us and Christ.  No lack of time should ever come between us and Christ.  No sins of those within the Church should ever become between us and Christ; for it is Christ who can help us.
The only time Christ was helpless was when he was on the Cross, as he suffered and died for us.  At that moment he was trusting completely in the Father and, in doing so, he was raised to Heaven on the third day.  And now, in our helplessness, Christ is asking us to turn to him just as he turned to the Father.  He wants us to turn to him in our moments of need; to trust in him.  Only he has the power to save us.
We, like those in the Gospel passage, can touch Jesus so that he can cure us.  Jesus is present in our world today in the Eucharist.  He is waiting for us to come to him, and he wants us to receive him.  Yet even the presence of Christ in the Eucharist is a matter of great uncertainty, even among Catholic people.  So for those who are uncertain about the real presence of Christ in the bread and wine, please read this article on the
'Miracle of Lanciano'
.
May God bless you and all of your family and friends on this beautiful day.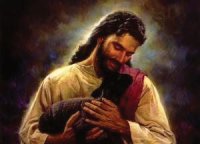 From today's Gospel (Mark 6:1-6):
'And they would not accept him. And Jesus said to them, 'A prophet is only despised in his own country, among his own relations and in his own house'; and he could work no miracle there, though he cured a few sick people by laying his hands on them. He was amazed at their lack of faith.'
In this passage, Jesus is having trouble being accepted in his home town.  Despite curing the sick, his home town citizens see him simply as the son of Mary and Joseph, a carpenter's boy. 
Jesus was amazed at their lack of faith. 
What if Jesus came to your town today?  Would he find a place where faith was faltering or almost non-existent?  Would Jesus find a place where he is not accepted?  How would you treat Jesus? 
The truth is, Jesus is in your town today.  He is present in every Church in the Blessed Sacrament.  He is present in people you will meet, in the poorest of the poor.  He is already here. 
So I ask again....how will you treat Jesus today?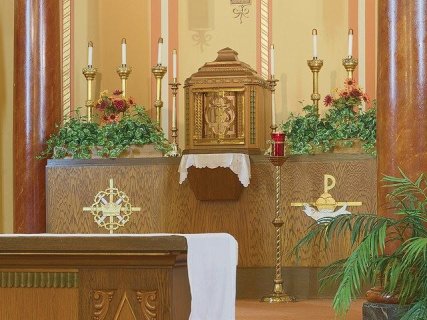 Jesus is present in the tabernacle
Today's Gospel (Mark 3:31-35):
'The mother and brothers of Jesus arrived and, standing outside, sent in a message asking for him. A crowd was sitting round him at the time the message was passed to him, 'Your mother and brothers and sisters are outside asking for you.' He replied, 'Who are my mother and my brothers?' And looking round at those sitting in a circle about him, he said, 'Here are my mother and my brothers. Anyone who does the will of God, that person is my brother and sister and mother.''
Jesus is quite explicit in this passage.  He states quite clearly that his family are those who do the will of God. 
But what is the will of God?  And how do I do the will of God so as to become part of Christ's family?
We simply need to look at the scripture passage.  What are the the 'family' of Jesus doing?  Firstly, they are following him. They have followed him and they have formed a circle around him.  Secondly, they are listening to what he has to say.  Their ears are open to his voice; they are hearing the Word of God.
And we must do the same if we want to be part of Christ's family.  We must do the will of God by following Jesus, by gathering around him and by listening to what he says.  Where can we do this?  There is no better place than at Holy Mass.  That is where we gather around the Blessed Sacrament in the tabernacle, and that is where we hear God speak to us through Sacred Scripture.
Jesus is waiting in every Catholic Church around the world.  He is waiting for us to gather around him and to listen to his voice.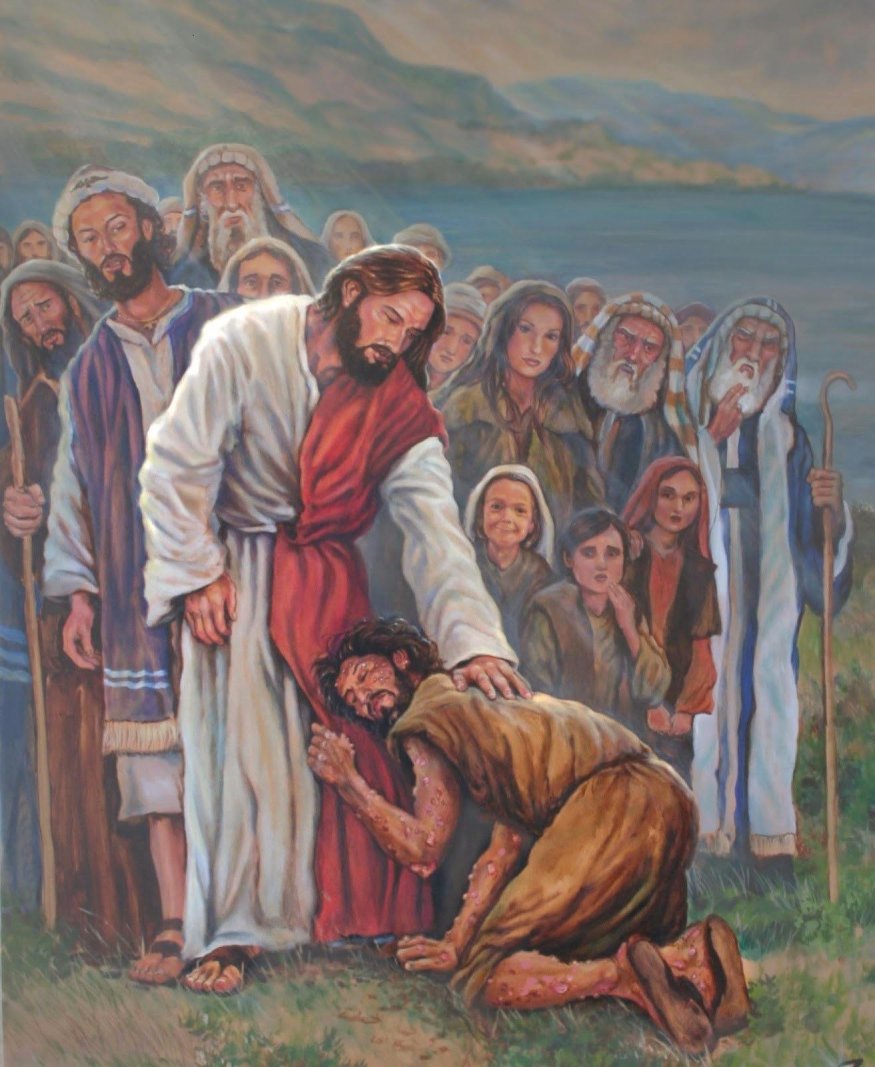 From today's Gospel (Luke 5:12-16):
'Jesus was in one of the towns when a man appeared, covered with leprosy. Seeing Jesus he fell on his face and implored him. 'Sir,' he said 'if you want to, you can cure me.' Jesus stretched out his hand, touched him and said, 'Of course I want to! Be cured!' And the leprosy left him at once.'
Jesus yet again shows his love and, of course, no little power by healing the leper in this passage of Sacred Scripture.
The leper evidently knew about Jesus.  He had probably heard about him through the grapevine and knew there was something special about him.  Whatever he had heard he wasn't going to miss this opportunity to be cured. 
Many people doubted Jesus, including his very own disciples!  So it would have been easy for this man to let the opportunity pass and just continue on in his struggles.  Shouting out to this so-called miracle worker might just remove him even further from the community.  Could you imagine Jesus walking down the street today?  Would you step out from the crowd and throw yourself at his feet begging for mercy, begging for healing?
The leper decided that he would.  And his faith did not fail him.  He was cured; cured of a horrible disease that had kept him on the margins of society, away from family and friends.
And we too have been afforded the same opportunity as the leper.  We have the chance to seek Jesus' mercy and healing power, particularly through the sacraments of the Eucharist and Reconciliation.  We have been blessed with the chance to meet Jesus so that he can forgive us and help us in our daily lives.
If you haven't met Jesus in these sacraments recently consider doing so.  Throw yourself at his feet just as the leper did.  He is desperately waiting for an excuse to love you even more and to help you.  Don't miss your chance.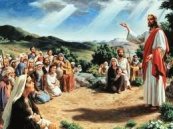 From today's Gospel (Matthew 4:12-17, 23-25):
'He went round the whole of Galilee teaching in their synagogues, proclaiming the Good News of the kingdom and curing all kinds of diseases and sickness among the people. His fame spread throughout Syria, and those who were suffering from diseases and painful complaints of one kind or another, the possessed, epileptics, the paralysed, were all brought to him, and he cured them. Large crowds followed him, coming from Galilee, the Decapolis, Jerusalem, Judaea and Transjordania.'
I really don't need to tell you that the 'he' referred to in this passage is Jesus. 
Isn't it beautiful that he cures people of diseases and possessions?  Isn't it beautiful that he cures people of paralysis?  And this makes him famous! 
It's actually a bit like our world today isn't it?  People want hard evidence of something special - like a miracle - before they will believe and before fame can be attributed to someone.  They want to see it with their own eyes. 
So, not being around in Jesus' time we might well feel a little hard done by.  Why were we not afforded the opportunity to see Jesus work his miracles?  Why can't he just come to earth now and perform some miracles using the technology that is television to show himself and his miraculous power to the whole world?
These are all valid questions.  However, there are also perfectly valid answers.  The truth is...we have been afforded the opportunity to witness these miracles.  Our faith makes us witnesses.  We believe in the Good News of the Gospel and we believe every last word of it.  As Christians we have been blessed with the joy of faith and we must let other people know the Good News.  That is why we must be missionaries of the Gospel, as suggested by Pope Francis in his recent exhortation Evangelii Gaudium.  We must go out into the world and spread this joy; the joy of miracles which occured right here on earth.  The joy that these miracles continue to occur each and every day in the birth of children, the healing of a sick person, and, of course, in the Mass when we receive the body and blood of our Saviour; the miraculous gift that Jesus continues to give each and every day.
Tell people of this great joy!  Go, make yourself famous by spreading the Good News of the Gospel in the way you live your life and in what you say.  Allow the Holy Spirit to work miracles through you and let the light of faith shine brightly as you go about your daily life.  Never be afraid to talk about the Good News and never be afraid to tell people of the miracle that awaits them in the Holy Mass. 

The host turned to flesh
For those who seek evidence for the existence of God look no further than the small Italian town of Lanciano and the miracle which took place there in the 8 century.
One day while saying Mass, a Basilian monk who had been having serious doubts about the real presence of Jesus in the Eucharist, witnessed an incredible miracle along with his 100-strong congregation.  During the prayer of consecration, while he held up the host, he started to visibly shake and turning to face the congregation he said, "O fortunate witnesses to whom the Blessed God, to confound my disbelief, has wished to reveal Himself in this Most Blessed Sacrament and to render Himself visible to our eyes.  Come, brethren, and marvel at our God so close to us.  Behold the Flesh and Blood of our most beloved Christ."
As he turned, it became apparent to the people that the host had become human flesh.  And upon inspection, the wine contained in the chalice had become human blood.  Many of the congregation are reported to have started wailing, some crying, others beating their breasts and begging for forgiveness.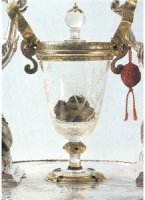 The wine turned to hman blood 
Following the miracle it was decided that the flesh would be pinned to a wooden board to prevent it from curling once it dried.  So here we have Jesus crucified yet again, pinned to a piece of wood with nails. 
The flesh and blood was kept and is still present to this day in the Church in Lanciano.  Crucially, it has been retained to this day without the presence of any preservatives.  This is crucial because it proves the blood could not have been taken from a corpse, otherwise it would have been rapidly altered; something which did not occur.
Dr Edoardo Linoli, a professor of anatomy and pathological histology, and of chemistry and clinical microscopy, examined the remains in 1970 and published his findings the following year and among those findings he discovered that the blood is the relatively rare type AB and from a human of middle-eastern origin, the same as the blood type taken from the Shroud of Turin.  He also confirmed that the flesh tissue was cardiac; that is, heart tissue. 
Another miracle is that the blood, which following coagulation has naturally divided into 5 pellets of differing sizes and shapes, always comes to the same total weight whatever the combination of pellets! 
To this day the flesh and blood can be seen in Lanciano and the Church attracts pilgrims from all over the world; people wanting to get close to the flesh and blood of Jesus Christ.  Yet, as a priest in Lanciano once said, "Remember, this miracle that you are witnessing now, and that you have travelled so far to witness, happens every day in every church in the world, at the consecration of the Mass."  How true!! 
But perhaps we should leave the final word on this to another priest who travelled to Lanciano in 1983 to see the miracle.  He came away from the Church and said, "I can never raise the host or wine in Consecration again, without seeing my Lord's very Heart between my fingers, His Blood alive in the Chalice before me."
To read more about this great miracle please check out the links, below. 
/