Shopping Cart
Your Cart is Empty
There was an error with PayPal
Click here to try again
Thank you for your business!
You should be receiving an order confirmation from Paypal shortly.
Exit Shopping Cart
Calling Scotland's 841,000 Catholics to unite as one voice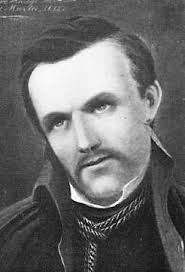 Pope Francis has sent a special envoy to Glasgow to celebrate a special Mass for the 400th anniversary of St John Ogilvie's martyrdom.
The Mass will take place in St Andrew's Cathedral on Tuesday 10th March at 7.30pm and the pope will be represented by Cardinal Cormac Murphy O'Connor, the former Archbishop of Westminster.
In his homily, Archbishop Philip Tartaglia will tell the congregation that: "St John Ogilvie and the martyrs remind us that there is a line that they will not cross and that faithfulness to Christ is non-negotiable even at the cost of their lives."
The Archbishop, in a call for Christian unity, will also recall the words of Blessed Pope Paul VI, who canonised St John Ogilvie in Rome in 1976, when he said: "St John Ogilvie will help us to resolve religious disputes in the direction of mutual respect, serene study and of faithful adherence to the Truth so as to recover that longed-for unity of faith and love which Christ taught us as the highest expression of his Gospel."
The Mass is tonight at 7.30pm in St Andrew's Cathedral, Clyde Street, Glasgow.  All are welcome to attend.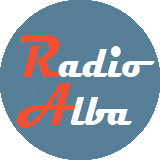 At last we have a Christian radio broadcast based in Scotland! 
Radio Alba seeks to bring morning prayers (including school prayers) to the nation, to focus on good news stories, and also provide opportunities for reflection on topics of interests as well as scripture.
Broadcasting will start this Friday 1st November (All Saints Day)!
Remember to tune in!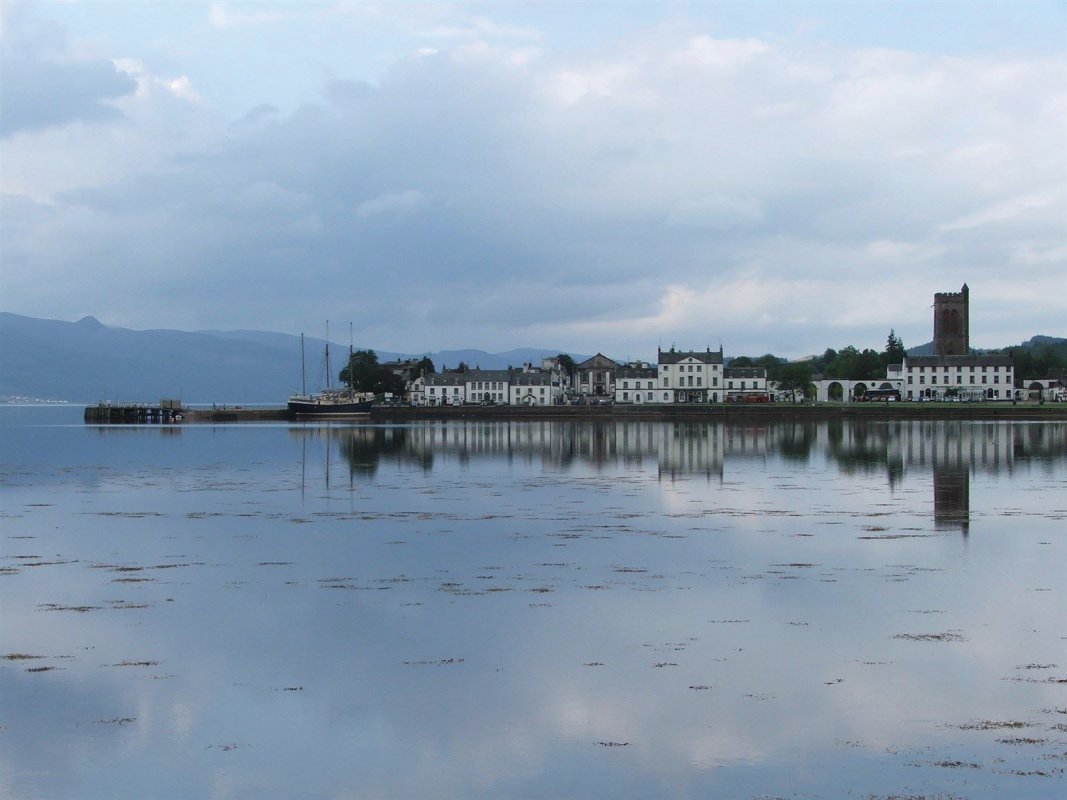 Inverarary
We have to express sincere gratitude to Father David and the congregation for the beautiful Mass celebrated in All Saints Church, Inverarary at 12.30pm on Sunday.
Father David, Parish Priest of St Margaret's, Lochgilphead, travels to Inverarary each Sunday to celebrate Mass with the faithful there and it really is a beautiful community and the Catholic congregation appears to be thriving as there weren't enough seats for everyone!

May God bless them in their service to God and may He sustain them through their Ministry.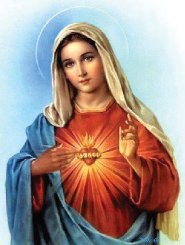 On Sunday 13th October, the date of the last apparition of Our Lady in Fatima in 1917, Pope Francis will consecrate the world to the Immaculate Heart of Mary.
For those who aren't sure what this means, it means all who join in the consecration, either in person or through prayer, will put their complete trust in Mary, our Mother and will let her lead them in all things.  By this act of consecration we give our lives to Mary, she is our refuge and we allow her to guide our lives.  The Pope is inviting the whole world to join and will ask Our Lady to guide the entire world.  It is an opportunity we cannot miss and we should be encouraging EVERYONE to take part.
The novena starts this Friday 4th October and is a beautiful way to start preparing for the big day!  If you sign up, you will start to receive the novena prayers to your email inbox so that you can say them at a time suitable to you! 
Also, when you sign up you will start to receive notifications and prayers for all novenas taking place throughout the year! 
Let us all join together in praying the novena and preparing ourselves for the world to be consecrated to our Mother's Immaculate Heart.  It is not something we can afford to miss.  Would you say no to your Mother?
Picture: Daily News
Pope Francis continued his Brazilian journey yesterday as he met with young people from his native Argentina in Rio de Janeiro's Cathedral.  There was also around 30,000 gathered outside, standing in the rain, hoping to catch a glimpse of this heroic figure.
Pope Francis, speaking directly to the youth, said: "I would like to tell you what my expectations are regarding this World Youth Day; I would like us to make noise, I would like those inside the Dioceses to go out into the open; I want the Church to be in the streets; I want us to defend ourselves against all that is worldliness, comfort, being closed and turned within – Parishes, colleges and institutions must get out otherwise they risk becoming NGOs, and the Church is not a Non-Governmental Organisation".

He also expressed concern about the worship of material wealth and an increasing philosophy which excludes both the young and the old in society.   He said the young do not have the experience and the dignity of work, and the aged are not allowed to speak and are being marginalized.  He also invited the young people to listen to the elderly, exclaiming: "you must listen to them!"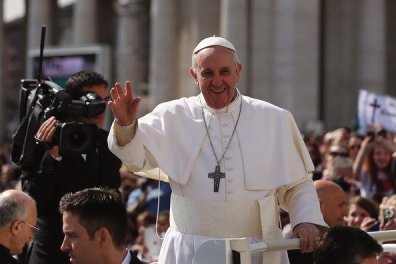 IN SUMMARY:
The Pope, in his general audience on Wednesday morning before a packed St Peter's Square, told the gathered that the Church is a living body and that the body has a head which is Jesus who guides, supports and nourishes it.  He encouraged people to overcome personal interests and divisions in order to understand each other better.  He said that divisions are often caused by conflicts and this is not good because it separates us from each other and separates us from God.  We must overcome these to love God and the people close to us more.
The Pope spoke again about the damage done by gossiping.  This is a repeat of previous talks and homilies and is clearly a point the Holy Father wants us to take on board.  Today he said "never gossip about others, never!"
The Pope then encouraged us all to pray for Christian unity.
DETAILED REPORT:
Pope Francis, in his 19 June general audience told the many thousands gathered that the Church was a living body that had Jesus as its head and that it is Jesus who guides, feeds and supports it.  He lamented the divisions within Christianity which he says "wounds this Body" and suggested "the Body must be united to survive".
He talked about St Paul's conversion and how St Paul, in his first letter to the Corinthians, developed the idea that the image of the body helps us to understand the deep Christ-Church bond.  The Pope said, "First, the body brings our attention to living reality.  The Church is not a charitable, cultural or political association, but a living body that lives and acts in history.  And this body has a head, Jesus, who guides, feeds and supports it.  This is a point I want to emphasise: if the head is separated from the rest of the body, the whole person cannot survive.  So it is in the Church, we must remain bound ever more deeply to Jesus.  But not only that: just as the body needs the lifeblood to keep it alive, so we must allow Jesus to work in us, that His Word guide us, that His presence in the Eucharist nourish us, animate us, that His love gives strength to our love of neighbour."
The Pope continued, "Dear brothers and sisters, let us remain united to Jesus, let us trust in Him, direct our life according to His Gospel, nourish ourselves with daily prayer, listening to the Word of God, participation in the Sacraments."
The Pope then turned back to St Paul, saying "St Paul says that as members of the human body, although different and many, we form one body, as we were all baptised by one Spirit into one body.  In the Church, therefore, there is a variety, a diversity of tasks and functions, there is no dull uniformity, but the richness of the gifts that the Holy Spirit distributes.  But there is communion and unity: we are all in a relation to each other and we all come together to form one living body, deeply connected to Christ….it means remaining united to the Pope and the Bishops who are instruments of unity and communion, and also means overcoming personal interests and divisions, in order to understand each other better, to harmonise the variety and richness of each member; in a word, to love God and the people who are next to us more, in the family, in the parish, in the associations."
The Pope then spoke about times when parts of the body separate: "Conflicts, when they don't end well, separate us from each other, they separate us from God.  Conflict can help us to grow but can also divide us.  We must not travel the path of division, of conflict among us, no we must all be united – with our differences – united because that is the path of Jesus!  Unity is beyond all conflict.  Unity is a grace that we must ask of the Lord so he may save us from the temptations of the division, from internal struggles and selfishness, from gossip.  How much damage gossip does!  How much damage!  Never gossip about others, never!"
The Pope then referred to specific divisions among Christians: "Divisions among us, but also divisions among the communities: evangelical Christians, orthodox Christians, Catholic Christians, but why divided?  We must try to bring about unity.  Let me tell you something, today, before leaving home, I spent 40 minutes more or less, half an hour, with an evangelical pastor.  And we prayed together seeking unity.  But we Catholic must pray with each other and other Christians.  Pray that the Lord gifts us unity!  Unity among ourselves!" 
The Pope then suggested that Jesus sends us the Holy Spirit "to build unity".
/