Shopping Cart
Your Cart is Empty
There was an error with PayPal
Click here to try again
Thank you for your business!
You should be receiving an order confirmation from Paypal shortly.
Exit Shopping Cart
Calling Scotland's 841,000 Catholics to unite as one voice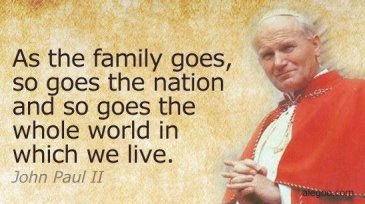 The prophetic words of John Paul II
It's a real wake up call. Jesus is losing his influence in Europe. Christianity is dying out.
We've known for some time now that Christianity is on the decline in Europe, but recent data released by the
Pew Research Center
reveals just how stark that decline is.
Indeed, it is the only decline in any religion in any part of the world between 2010 and 2015. But for Christianity's decline in Europe, every religion across all continents witnessed an increase in numbers, including Christianity itself, which is growing rapidly in Sub-Saharan Africa and Latin America. Islam is also growing rapidly in Sub-Saharan Africa as well as Asia Pacific.
But it is in Europe where the real story lies. An astonishing drop of 5.6 million Christian births to deaths has seen the religion plummet across the continent. There are many reasons for this, not least a much greater prevalence of lukewarm Christianity and an increasingly secular culture.
Across the world Islam will continue to grow in greater numbers than Christianity, with a fertility rate of 2.9 compared to 2.6 for Christians. Islam also has the youngest median age in terms of adherents to the faith, at just 24. Hindus are at 27 with Christians at 30.
We have known for some time that Islam would eventually catch up with Christianity in terms of numbers, and within twenty years births to women of Islamic faith will outnumber Christian births. But it is in Europe where there must be deep concern for Christians. Why is the faith struggling so much in that continent?
For European Christians there is undoubtedly a crisis when it comes to the family. Europe's secular influence, with its liberal laws around contraception, abortion and marriage, has chipped away at the hearts and minds of the faithful, giving them an excuse to focus on the self and to set aside the call of Christ to first and foremost love God and neighbour. Families now come in all different shapes and sizes; their constitution often based on the ideological whim of selfish individuals. The idea that a young man and a young woman can look lovingly into one another's eyes, establish a firm and beautiful friendship that leads to the great sacrament of marriage and the bearing of fruit through the birth of new life is dumbed down by the culture of want. And we have all bought into it. It is a sad reflection on our lack of faith.
As Pope John Paul II said, "As the family goes, so goes the nation and so goes the whole world in which we live."
We Christians have let down the family, and Europe is the nation Pope John Paul refers to. It is going and if we don't reclaim it the world will eventually go with it.

Europe, to coin a famous song, is most definitely losing its religion and losing Christ. If it is to recover, radical change in attitude is required. Starting with the family.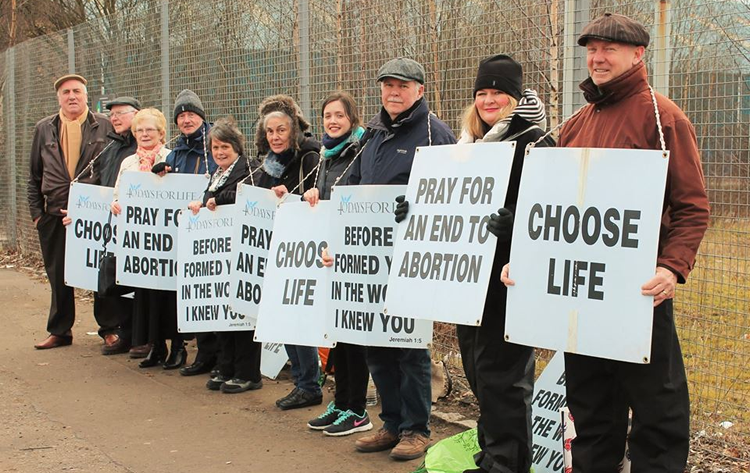 During the season of Lent, a number of people will gather outside four hospitals in Scotland in quiet, prayerful vigil to stand up for the inherent dignity and value of human life. The 40 Days for Life vigils will be held outside the grounds of the Queen Elizabeth University Hospital in Glasgow, the Royal Infirmaries in Edinburgh and Aberdeen, and Ninewells in Dundee. It is peaceful, it is calm, and there is certainly no aggression or scare tactics adopted, despite what the mainstream media try to portray.
For those who claim that the 40 Days for Life event is anything but peaceful and prayerful, I urge them to attend the event and to see for themselves precisely the manner in which this so called 'protest' is undertaken by those involved. There is no desire to harass anyone, and there is certainly no desire to be abusive. It is better to witness first hand the reality of the situation, rather than buy the lies of those who would prefer that this vigil was something that it clearly isn't.
There will, of course, be times when someone has recently undergone an abortion or suffered a miscarriage and, in coming across the vigil, they experience distress and upset. I don't think anyone attending the event would feel anything but sympathy and compassion for those in such a situation. The pro-life movement would not be in keeping with its belief that all human life is precious if it did not feel for those who suffer and did not offer them support and consolation. The question is then whether or not, given these instances of distress, the vigil is appropriate. We can put forward a number of arguments for and against, and this will tend to be guided by which side of the abortion debate we sit on. But the reality is this…science is almost entirely settled on the fact that a distinct new human being with their own DNA comes into existence from the moment of conception. This human being is alive and is growing. The baby's brain, spinal cord, heart and other organs begin to form a mere 2/3 weeks following conception. This is why people participate in the 40 Days for Life vigils. They genuinely do not think that it is acceptable for the state to allow for the untimely death of an innocent, defenceless human being at its most vulnerable stage in life.
These vigils are peaceful and the only desire of participants is to see that all human life is given a chance. A chance to be someone: to see their very first sun rise; to feel the first snowflake on their hand; to experience the nervous excitement of that first day in school; to get behind the wheel of their first car; to find the love of their life; to perhaps even have children of their own. They may even be lucky enough to grow old and enjoy the perfect smiles of their grandchildren at Christmas time. This is life and this is what we seek to protect.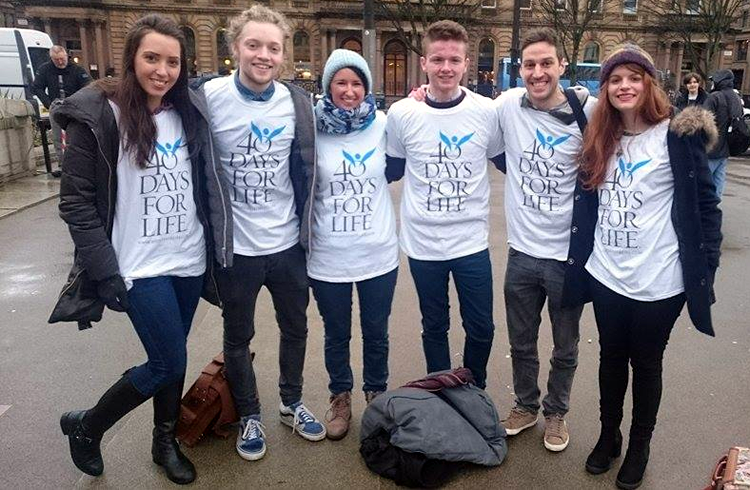 Because the state supports the killing of unwanted children in the womb, 8.7 million human beings in the UK never got the chance to experience these simple, yet poignant moments in life. No matter how much we try to deny or distance ourselves from that reality, we can never hide from the truth that abortion extinguishes the life of a beautiful, precious little human being who simply wants to be loved.
The 40 Days for Life is a worldwide movement and it will take place at the four Scottish hospitals throughout Lent from 1 March until 9 April. There will also be official opening and closing events, including one in George Square, Glasgow on 25 February. Click
here
for full details.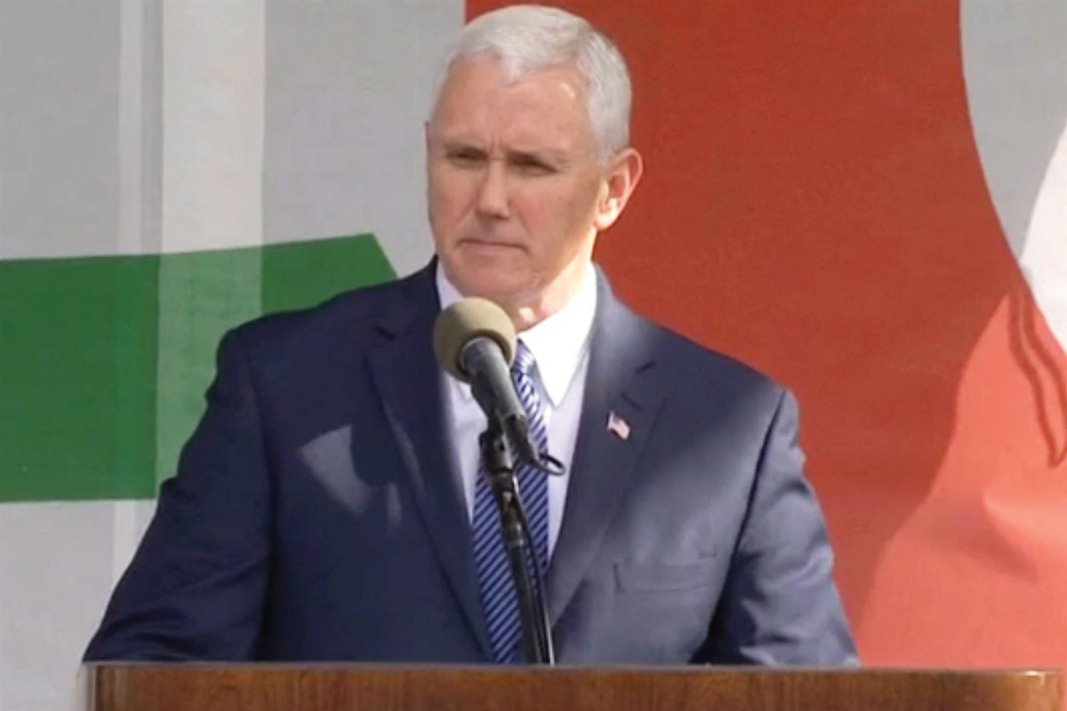 Mike Pence at March for Life
Today Vice President Mike Pence spoke to hundreds of thousands of pro-life advocates gathered for the annual March for Life on the National Mall. He is the first Vice President to address the March in person. Counselor to the President Kellyanne Conway also spoke at today's March.
Vice President Pence's remarks reflected his deep roots in the pro-life movement and the Trump-Pence Administration's commitments to the right to life cause:
"Today, because of all of you and the many thousands who stand with us in marches like this all across the nation, life is winning again in America. That is evident in the election of pro-life majorities in the Congress of the United States of America. But it is no more evident in any way than in the historic election of a president who stands for a stronger America, a more prosperous America, and a president who I proudly say stands for the right to life, President Donald Trump. "President Trump actually asked me to be here with you today. He asked me to thank you for your support – to thank you for your stand for life and for your compassion for the women and children of America.

…

"At 1600 Pennsylvania Avenue we are in the promise-keeping business. That's why on Monday President Trump reinstated the Mexico City Policy to prevent foreign aid from funding organizations that promote abortion worldwide. That's why this administration will work with the Congress to end taxpayer funding of abortion and abortion providers, and we will devote those resources to health care services for women across America. And that's why next week, President Donald Trump will announce a Supreme Court nominee who will uphold the God-given liberties enshrined in our Constitution.

…

"I have long believed a society can be judged by how we care for our most vulnerable: the aged, the infirm, the disabled and the unborn.

…

"Life is winning through the steady advance of science that illuminates when life begins more and more every day. Life is winning through the generosity of millions of adopted families who open their hearts and homes to children in need. Life is winning through the compassion of caregivers and volunteers at crisis pregnancy centers and faith-based organization who minister to women in the cities and towns across this country. And life is winning through the quiet councils between mothers and daughters, grandmothers and granddaughters, between friends across kitchen tables and over coffee at college campuses. The truth is being told. Compassion is overcoming convenience and hope is defeating despair. In a word: life is winning in America because of all of you."



Kellyanne Conway said:
"It is such an honor to stand with the Vice President of the United States and with so many leaders, families, and students from places near and far to defend the unborn. Your courage, your conviction, your resolve and your faith are impressive and consequential. . . . It is no coincidence that the first right stated in the Declaration of Independence is the right to life. It is not a privilege. It is not a choice. It is God-given. . . . This is a new day, a new dawn for life. . . . To the March for Life 2017, allow me to make it very clear: we hear you, we see you, we respect you, and we look forward to working with you. And, yes, we walk, we march, we run, and we endeavor forward with you."



Susan B. Anthony List President Marjorie Dannenfelser, onsite at the March for Life, offered the following comment in response:
"Today's pro-life march is a very clear and unified call to protect unborn children and mothers. It comes from a diverse group: conservative, liberal, young, old, believers, non-believers. It grew organically over decades out of frustration with the Roe v Wade and Doe v Bolton mandate of abortion on-demand, up until birth. The March for Life is not a singular burst of energy. It is a consistent and persistent insistence that our government live up to our nation's promises to the vulnerable and those who live in the shadows.




"We are so proud of our friends and longtime allies Vice President Pence and presidential adviser Kellyanne Conway. Being pro-life and speaking out for the voiceless is part of their core beings. Their leadership in the White House is an outward sign of the strength of the pro-life movement. It is why pro-life grassroots nationwide worked so hard to elect this administration. Together, we are in position to make great gains, but only if we see the mission through. President Trump has made four

commitments

 to the pro-life movement but all require the continued involvement of activists across the country, calling on their representatives and Senators, to make it happen. The mandate laid out at the election must continually be repeated."




(from Susan B Anthony List)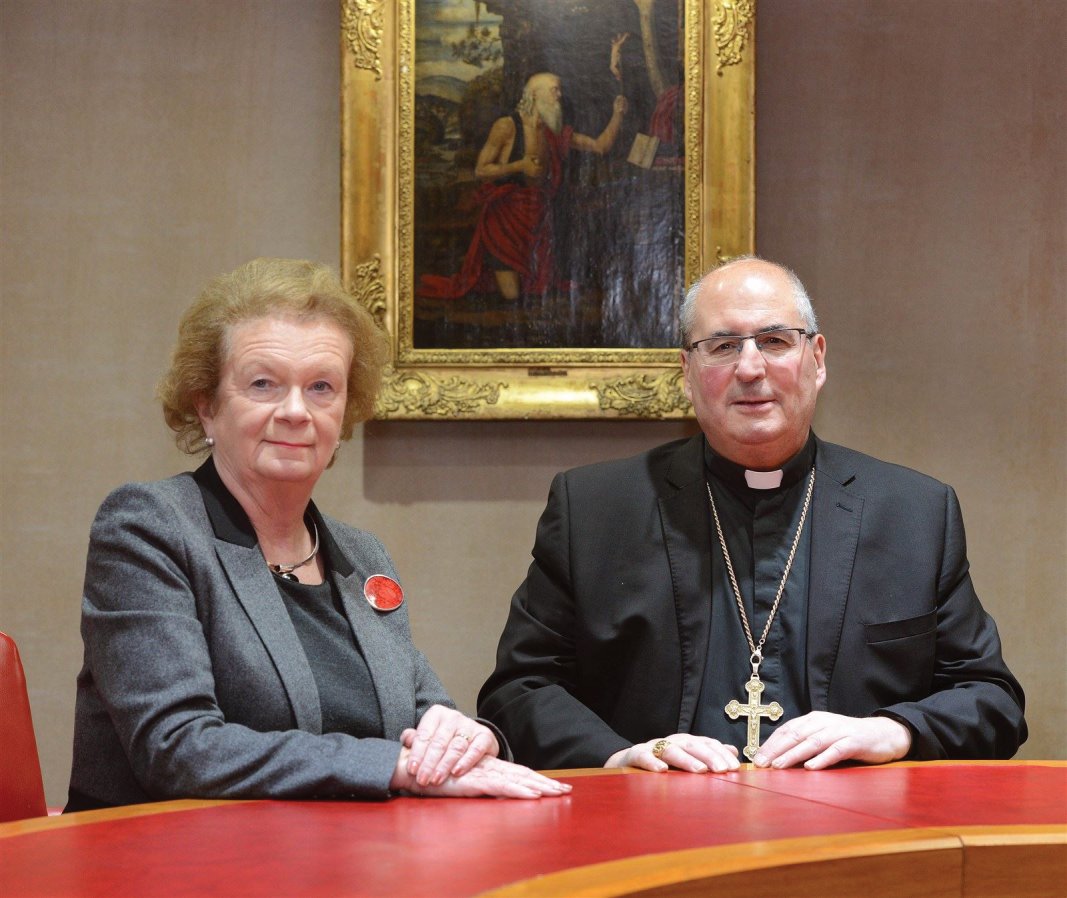 Baroness Liddell and Archbishop Philip Tartaglia
The Bishops' Conference of Scotland has today announced that Baroness Helen Liddell will be the first ever Chair of the Independent Review Group (IRG) an autonomous body, which will function separately from the Church and which will review safeguarding standards and carry out independent audits.


Announcing the appointment, Archbishop Philip Tartaglia, President of the Bishops' Conference said: "I am most grateful to Baroness Liddell for agreeing to become the first Chair of the Independent Review Group, which will review and audit the Catholic Church's Safeguarding work. In accepting the recommendation of the McLellan Commission to create an independent group, it was clear that a chairperson of national stature and proven competence would be required and I believe, that in Helen, these qualities are perfectly met."
"On behalf of the bishops of Scotland I welcome her appointment and look forward to working with her as we continue to implement in full the safeguarding recommendations presented to us last year."


Responding to the appointment, Baroness Liddell, a former Secretary of State for Scotland, said: "This group will be a transparent and fearless means of ensuring that the McLellan Commission recommendations are implemented in full. We owe it to the survivors to ensure that their suffering is never repeated."
(from Scottish Catholic Media Office)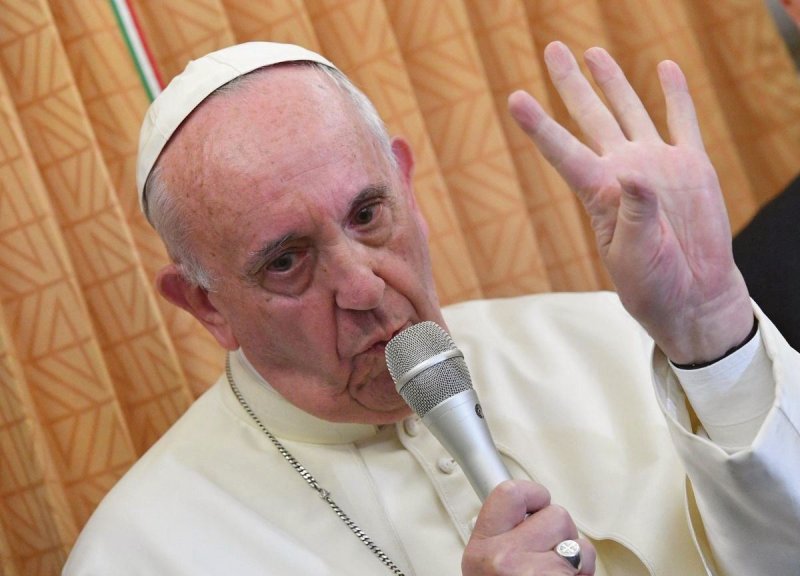 Pope Francis has spoken out against the theory of gender, something he has stated as being the "great enemy of marriage today".  The pope, speaking to a group of religious men and women in Tbilisi, Georgia, said: "Today, there is a global war trying to destroy marriage…they don't destroy it with weapons, but with ideas.  It's certain ideological ways of thinking that are destroying it…we have to defend ourselves from ideological colonisation."
The pontiff has often spoken about ideological colonisation and gender theory and the dangers they pose to society.  The ideological colonisation he refers to is primarily to do with developed countries – mainly in the West – imposing their ideas and values into developing nations and potentially withholding aid where those ideas and values are resisted.  Gender theory, on the other hand, is what an individual person believes himself or herself to be and it may not necessarily correspond with their biological sex.  Indeed, it may even be non-binary; that is, neither male nor female. 
The next day, during an in-flight press conference on his way home to Rome, the pope spoke once more about gender theory and expressed deep concern about "teaching in school about this [gender theory], to change mentalities."  This, he says, "is what I call ideological colonisation."

He then spoke more specifically about homosexuality and the pastoral call of the Church with regard to people who experience same-sex attraction.  He said: "First of all, I've accompanied in my life as a priest, a bishop, and even as pope, people with homosexual tendencies or even homosexual practices, I've led them closer to the Lord."  He called on all people within the Church to accompany people in such situations "as Jesus accompanies" because "when a person who has this condition gets in front of Jesus, Jesus won't say 'leave because you're homosexual.'"

The pope was, however, cautious about the more liberal headlines that have been attributed to him in terms of a possibly softer Church attitude towards homosexual acts when he said: "I want to be clear, this is a problem of morals.  It's a problem.  It's a human problem that has to be resolved as it can, always with God's mercy."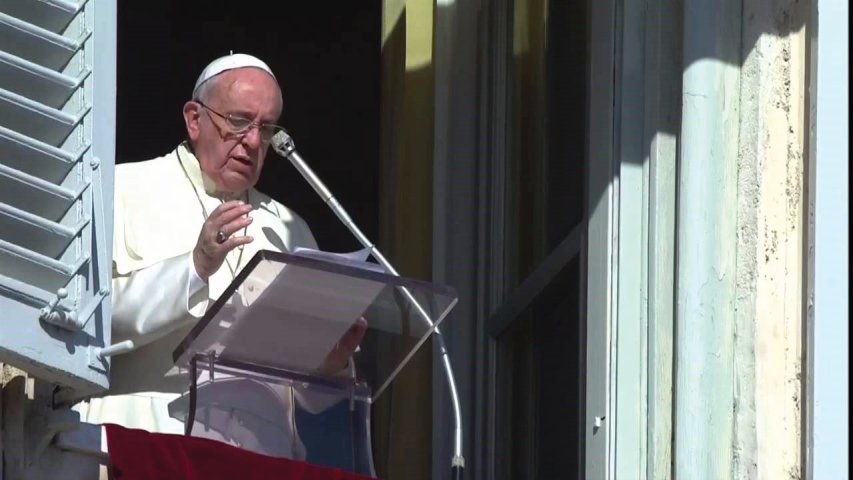 Pope Francis has spoken openly about his support for the Mexican bishops who, along with millions of people, have taken to the streets to protest against the legalisation of same-sex marriage and the serious threat it poses to family life.
The pope said: "I am very happy to associate myself with the bishops of Mexico, in supporting the commitment of the Church and of civil society in favour of the family and of life, which in this time require special pastoral and cultural attention in all the world."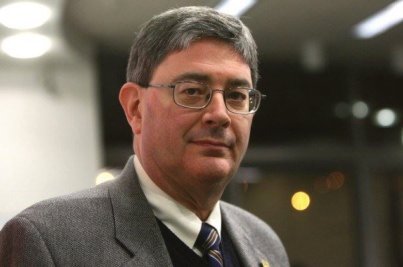 George Weigel, the Distinguished Senior Fellow of the Ethics and Public Policy Center, has claimed that democracy is likely to become brittle, crack and fail unless society consists of "men and women committed to the dignity of the human person as the first principle of just governance and dedicated to the pursuit of the common good." 
Weigel, in response to the assertion that those who believe that truths about the human person and human community are essential to democracy are actually on an authoritarian mission, says: "it is the radical moral relativists for whom there is no "truth," but only expressions of personal preference and will, who are busily enforcing their judgments on society in the name of "tolerance"."
At 7pm on Tuesday October 4th, George Weigel is speaking at St Mary's Metropolitan Cathedral in Edinburgh on the topic of "Converting the Culture: The New Evangelisation and the Future of the West". 
Read the full article in The Scotsman here: http://www.scotsman.com/news/opinion/is-faith-the-missing-ingredient-that-can-make-western-democracy-work-1-4240413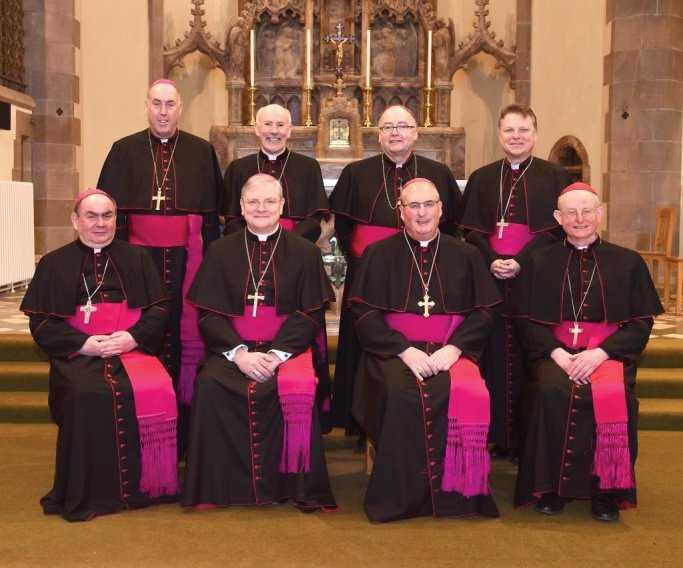 The eight Catholic Bishops of Scotland
Statement of the Catholic Bishops of Scotland on nuclear weapons:
The Bishops of Scotland have for a long time pointed out the immorality of the use of strategic nuclear weapons due to the indiscriminate destruction of innocent human life that their use would cause.
The renewal of Trident is questioned not just by those concerned with the morality of nuclear weapons themselves but also by those concerned about the use of scarce financial resources.
Lives are being lost now because money that could be spent on the needy and the poor is tied up in nuclear arsenals. We endorse the words of Pope Francis: "Spending on nuclear weapons squanders the wealth of nations".
The United Kingdom, permanent member of the UN Security Council and declared nuclear power, signed the Nuclear Non-Proliferation Treaty in 1968. That treaty binds signatories who do not have nuclear weapons not to acquire them, but it also binds those who do have nuclear weapons to work towards the disposing and elimination of all nuclear weapons. Britain should take more decisive and courageous steps to revive that aspect of the treaty and not seek to prolong the status quo.
Signed
+ Philip Tartaglia, President of the Bishops' Conference of Scotland, Archbishop of Glasgow+ Joseph Toal, Vice-President, Bishop of Motherwell+ Hugh Gilbert, Episcopal Secretary, Bishop of Aberdeen+ Leo Cushley, Archbishop of St Andrews and Edinburgh+ Stephen Robson, Bishop of Dunkeld+ John Keenan, Bishop of Paisley+ William Nolan, Bishop of Galloway+ Brian McGee, Bishop of Argyll and The Isles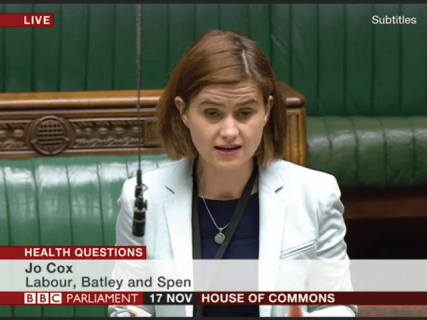 Jo Cox in the House of Commons
The death of Labour MP Jo Cox has shocked not only the world of politics in which she worked, but also the British nation as a whole.  The horror of what happened in the town of Birstall last Thursday will be a permanent scar for the MP's family and is something they will have to live with for the rest of their lives.
But what does it mean for the relationship between MPs and the general public?  Scottish Secretary David Mundell, who has himself received death threats, lamented the influence of social media in relations between the public and MPs, criticising the "vitriol" that is often expressed towards politicians.  I for one agree with him.  Whilst our elected representatives' role in public life is such that they are very much open to criticism, that criticism should be constructive and measured, and it should be expressed with politeness.  It should not be unjust or whimsical, and it should not be expressed with any degree of hatred or be threatening in any way.  Politicians have the right to do their job in safety and without abuse.  Isn't that the legal right of every worker?  Why should politicians be any different? 
Very few politicians are actually in the job to make people worse off or to act selfishly.  They are in politics because they genuinely want to make a difference.  Yes, there will be bad apples in there; just like there is in any walk of life.  But as with any bad apple, we need to pray for them and we need to trust that our peaceful system of democracy will ultimately win the day.
The hate directed at poor Jo Cox as she walked through her constituency last week was of the worst kind.   It took her life and has thus caused immeasurable pain to her family, friends and colleagues.  But underneath all of that is an unhealthy undercurrent of hate and cynicism which exists throughout our country and is often directed at many in officialdom, including politicians.  This is especially the case on social media, where the abuse and hatred spewed forth has the potential to fuel the anger in certain individuals predisposed to dangerous actions. 
Jesus Christ called us to love all people; even those that we perceive to be our enemies.  Our politicians need our support and prayers.  They work in an incredibly testing environment in which they are under increasing fear for their own safety and wellbeing. 
May the sad and unnecessary passing of Jo Cox herald a change in attitude across our nation so that we come together as one, and in a spirit of brotherly love may we work with and support our politicians in striving for peace, equality, tolerance and prosperity for all people.
/