Shopping Cart
Your Cart is Empty
There was an error with PayPal
Click here to try again
Thank you for your business!
You should be receiving an order confirmation from Paypal shortly.
Exit Shopping Cart
Calling Scotland's 841,000 Catholics to unite as one voice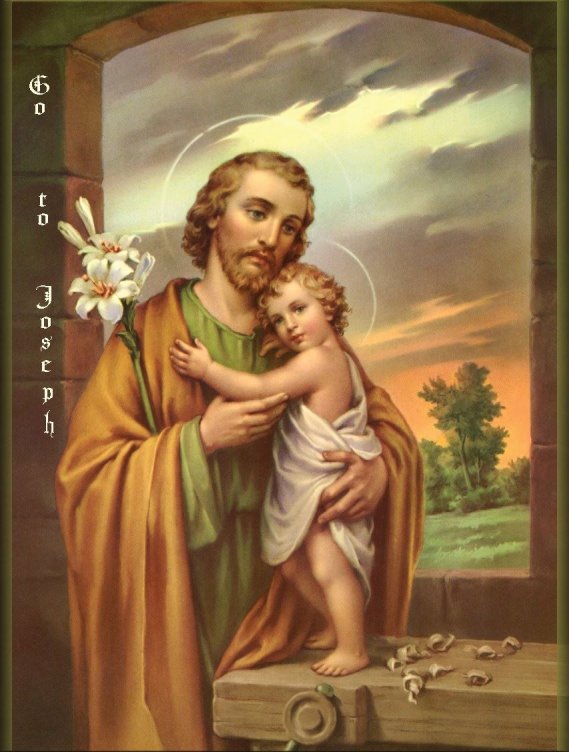 As we celebrate the Solemnity of St Joseph Scots Catholic is kickstarting a year of prayer for Catholic fathers. 
Our aim is to discover what it truly means to be a Catholic father and the role we play in the lives of our families and wider society.
And what better day to kick things off than the solemnity of St Joseph, step-father to Jesus Christ?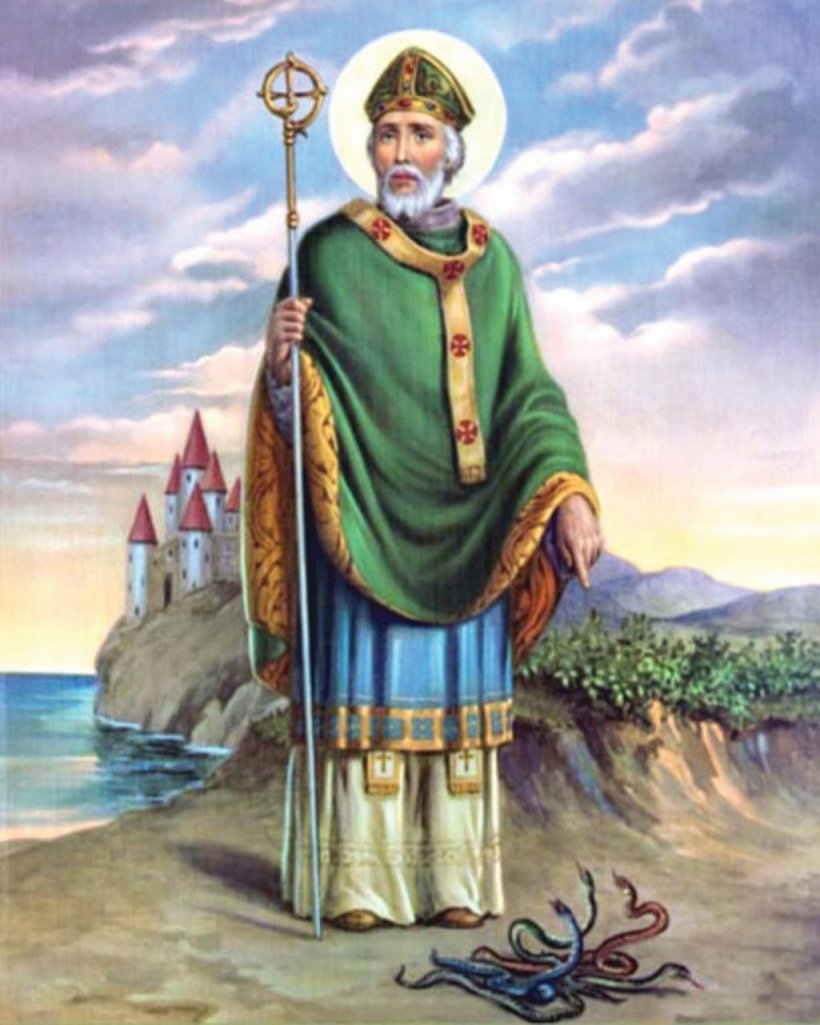 St Patrick, perhaps one of the most celebrated Saints in the world, was born in 387 in the little town of Kilpatrick near Dumbarton in Scotland.  He died in 461, aged 74, in Saul, Downpatrick, Ireland.
At the tender age of fourteen Patrick was taken from his family in Scotland to be a slave in Ireland, the country he would ultimately become patron saint of.  And it was during this time of captivity that he turned to God, praying fervently day and night and seeking the comfort of his heavenly Father.
At age twenty, Patrick had a dream in which he was told to go to the coast to escape his captors. He would heed this call, and by the grace of God some sailors picked him up and took him home to Scotland so that he could be reunited with his family.
However, he had another dream not long after, where he experienced the people of Ireland calling him back to them.  Not one to shy away from God's call, young Patrick once again set off, and it wasn't long before he set out on the road to the priesthood, eventually being ordained by the Bishop of Auxerre in France.  He returned to Ireland as a Bishop in 433 and settled in Slane, County Meath.  Patrick then preached the Gospel throughout Ireland for forty years, converting many to the Christian faith.  He worked many miracles throughout his life and he always put his love of God first in everything he did.  He was completely devoted to God and put all of his trust in Him. 
So what would St Patrick do today?  What would his reaction be to all of the excitement generated by his Feast day?  While he would undoubtedly enjoy some of the celebrations which take place in his honour, he would never have lost sight of the real meaning of the day.  St Patrick would have put God first before anything else.  So while he might enjoy a little celebratory dance with friends, he wouldn't do this until after he had spent some time praying to God.  He might even enjoy a little tipple, but again, he would only do it after spending sometime with God. 
If St Patrick walked among us today as we celebrate his Feast he would, without a shadow of a doubt, want us to celebrate his day; but he would want us to praise God for it. And what better way to give praise to God than to enjoy the gift of His Son Jesus Christ in the Eucharist at Holy Mass?  This is the kind of celebration St Patrick would want.
And while St Patrick is clearly a remarkable man, the truth is….he shouldn't be.  Why?  Because we are all called to be like St Patrick.  We are all called to be holy, to love God, to put God first at all times, and to take the Gospel message to the four corners of the earth.  To be holy should be the rule not the exception. Yet St Patrick is remarkable because he is very much the exception in today's world.  But we can change this.  We can be just like him if we are prepared to put God first at all times and trust completely in His love for us.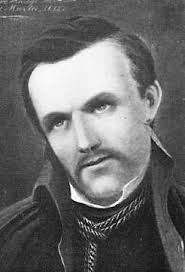 Pope Francis has sent a special envoy to Glasgow to celebrate a special Mass for the 400th anniversary of St John Ogilvie's martyrdom.
The Mass will take place in St Andrew's Cathedral on Tuesday 10th March at 7.30pm and the pope will be represented by Cardinal Cormac Murphy O'Connor, the former Archbishop of Westminster.
In his homily, Archbishop Philip Tartaglia will tell the congregation that: "St John Ogilvie and the martyrs remind us that there is a line that they will not cross and that faithfulness to Christ is non-negotiable even at the cost of their lives."
The Archbishop, in a call for Christian unity, will also recall the words of Blessed Pope Paul VI, who canonised St John Ogilvie in Rome in 1976, when he said: "St John Ogilvie will help us to resolve religious disputes in the direction of mutual respect, serene study and of faithful adherence to the Truth so as to recover that longed-for unity of faith and love which Christ taught us as the highest expression of his Gospel."
The Mass is tonight at 7.30pm in St Andrew's Cathedral, Clyde Street, Glasgow.  All are welcome to attend.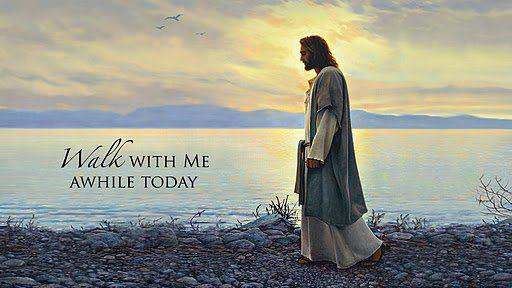 Lent is now upon us and we can all hopefully look forward to spending much time reflecting on our faith and our relationship with Jesus as we embark on a journey of prayer, fasting and almsgiving.
And while we have the option to develop our relationship with Jesus all year round, there is perhaps no better time than Lent to spend a little more time in the presence of Christ; one to one.  This Lent we are invited to get up and walk a while with our Saviour.  We are asked to pray more often than normal; to fast more; and to give more freely to those in need.  All of this can be achieved with the help of Christ.  If we take up his offer to walk with him he will give us the graces we need to make the most of this special season of Lent.
But what if you are far from the Church or have fallen away from the faith?  If this applies to you I would ask you to just consider taking a little time out this Lent to speak to Jesus.  It might be a prayer; it might be a question; it might be a concern or worry; or it might even be a simple hello!  The truth is, anything goes.  Jesus wants to give you the floor so that you can tell him everything that is on your mind.  The most important thing for Jesus is that you need him.  He wants to be the perfect friend; one who doesn't judge, who doesn't argue, and who doesn't impose any conditions on your friendship. 
Consider popping into a Church this Lent and spending some quality time with Jesus.  He is right there waiting for you in the tabernacle.  It's no illusion, no trick; he exists right there and he is waiting for you to come home to him.
And if your lack of faith relates to the Church, remember that the Church is a hospital for sinners not a club for saints.  If you feel disgruntled or even distrust towards the Church, remember that it is Christ who founded it and it is Christ who waits for you.  He is the most important element of our faith.  It is through him that we will learn to love God, to love one another, to become better people and, ultimately, to be united with the Father in Heaven.
This Lent, as you give up chocolate or alcohol, consider spending some quality time with your Saviour.  He has so much love to give and this love has your name written all over it.  Nobody can give the perfect love and peace that Christ can. 
Make a special effort this Lent to attend a very special appointment in your local Church.  You may not know it but Jesus already has your name in his diary.  The only question is, will you turn up....?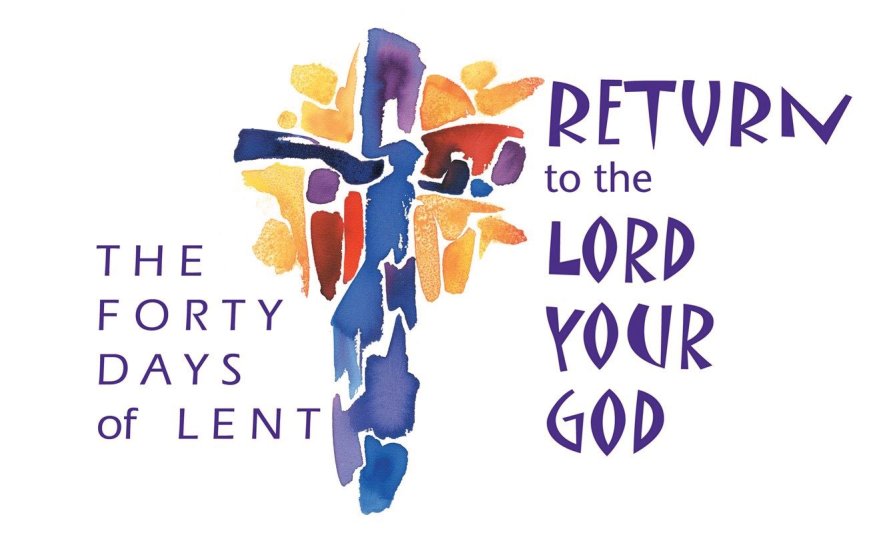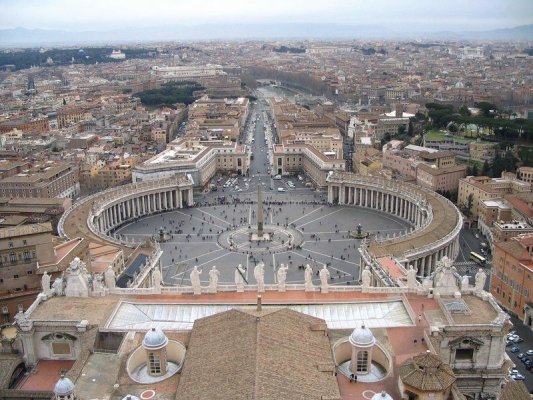 Even the design of St Peter's Square tells us to evangelise
Sunday's Second Reading (1 Corinthians 9:16-19,22-23):
'I do not boast of preaching the gospel, since it is a duty which has been laid on me; I should be punished if I did not preach it! If I had chosen this work myself, I might have been paid for it, but as I have not, it is a responsibility which has been put into my hands.  Do you know what my reward is?  It is this in my preaching, to be able to offer the Good News free, and not insist on the rights which the gospel gives me.
So though I am not a slave of any man I have made myself the slave of everyone so as to win as many as I could.  For the weak I made myself weak.  I made myself all things to all men in order to save some at any cost; and I still do this, for the sake of the gospel, to have a share in its blessings.'
Do you think that it is only priests who are duty bound to proclaim the Word of God?  What about you? 
In order to find an answer to this question we need to consider the role of the Church and the role of its members; people like you and me.  What is it we are called to do as Catholic people?  Well, praising Goda nd surrendering to His Holy Will would certainly be a good start.  Abiding by His Commandments and following the example of Christ is also fundamental.  But we are also called to be in the business of saving souls for Christ.  The Church is a church of mission which means it needs to always be reaching out to people. That's why St Peter's Square is designed the way it is; with open arms stretching out to the world, inviting all people to come to know and to love God!  And a critical part of our mission to save souls is to evangelise.  But how do we evangelise, you might ask?  Simple….by speaking the Word of God and revealing its unrivalled beauty! 
Do you ever wonder why the Church grew so quickly in the years after Jesus' death and resurrection? It was because people like Paul preached the Word of God.  Today is no different.  We are still called to preach the Good News of God's Word to all people in order to bring them closer to God and into a real and personal relationship with Him. And this doesn't just apply to strangers and people who we know to be non-believers.  This evangelising also needs to take place in our own homes, in our families and among our friends.
And, of course, it won't be easy.  It certainly wasn't easy for St Paul when you consider the kind of barriers he faced two thousand years ago; being mocked, abused, tortured and ultimately put to death for his faith.  But if we fall in love with the Word of God, as Paul clearly did, we too can bring people to God.  We too can evangelise the world so that others may come to know the beauty of living a life in the Catholic faith.  We are members of the Church founded by Jesus Christ two thousand years ago!  It is, to this very day, the very same Church, and it is still preaching that same Word of God proclaimed by St Paul in his letter to the Corinthians.
Don't ever be afraid to proclaim God's Word as you go about your daily life.  You are part of a huge family of God which spans the whole of time and has among its number a multitude of saints enjoying the glory and splendour of the Father's Kingdom.  It is a family which, at this very moment, numbers 1.2 billion on planet Earth. Your family is huge!  Why are you afraid?  Remember, God is on your side.  Go out and win people over to Him and find joy in being a true disciple of Christ.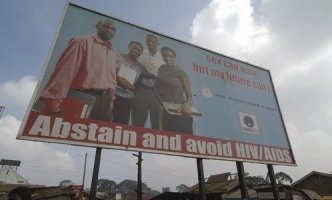 In the face of increased sexualisation and increased use of contraception across the world, some African nations are resorting to more traditional means of disease control.
In 2002, a
Harvard University Study
revealed how the east African nation of Uganda managed to significantly decrease the number of people suffering from the AIDS virus, and all because of abstinence.
The country started a programme in the late 1980's aimed at tackling AIDS through abstinence and the preservation of sexual relations for marriage.  The results were astounding.  By 2001, only 6.2% of pregnant women were infected with the virus.  This compared to 21.2% when the program started in the late 80's.
Compare this to other nations which sought to tackle the AIDS crisis by use of contraception.  In Botswana for example, where condoms were promoted as the answer to the AIDS crisis, 38% of pregnant women were found to be infected in 2001.  The success rate of contraception, as you would expect, lags miles behind the success rate of abstinence.
More recently, in Ghana, the Salesian movement (a Catholic movement founded by St John Bosco) has sought to encourage young people to live chaste lives and commit to abstinence until marriage.  And, despite what many western governments, secular groups and the media may say, the young people of Ghana are apparently hungry to become involved.  A Nigerian woman who took part in a recent
Catholic Answers
podcast, said that on a recent visit to Ghana to promote this project she was inundated with requests for pledge cards so that the youngsters could commit to live a chaste life.  It would appear that these young people are desperate to achieve a higher level of living rather than simply subscribing to western secular ways of 'putting a plaster on the problem'.
All of this is of course contrary to the contraception programme being supported by the United Nations and some western governments.  Increased contraception, it would seem, is the western world's way of alleviating hunger and controlling population in Africa.  This coupled with Melinda Gates (wife of Bill Gates) pledging $4.5 billion for contraception reveals just how shallow the west can be when it comes to issues of poverty, disease and deprivation in other countries.  Just spend a whole load of money on a whole load of condoms and that will soon fix it.  Fools.
As Patrick Coffin, host on Catholic Answers radio so eloquently put it: 'it's more a case of mouths to feed than hearts to love.'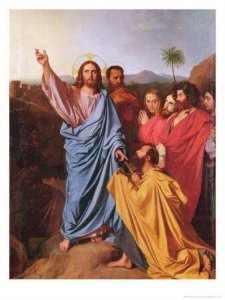 Sunday's Gospel (John 1:35-42):
'As John stood with two of his disciples, Jesus passed, and John stared hard at him and said, 'Look, there is the lamb of God.' Hearing this, the two disciples followed Jesus. Jesus turned round, saw them following and said, 'What do you want?' They answered, 'Rabbi,' – which means Teacher –'where do you live?' 'Come and see' he replied; so they went and saw where he lived, and stayed with him the rest of that day. It was about the tenth hour.
One of these two who became followers of Jesus after hearing what John had said was Andrew, the brother of Simon Peter. Early next morning, Andrew met his brother and said to him, 'We have found the Messiah' – which means the Christ – and he took Simon to Jesus. Jesus looked hard at him and said, 'You are Simon son of John; you are to be called Cephas' – meaning Rock.'
This first encounter between Jesus and Simon is quite fascinating.  What is the first thing Jesus does on meeting Simon?  Is it to shake his hand?  Is it to say hello?  Is it to ask him how his day has been?  Rather interestingly it is none of these.  In fact, Jesus' first action is to look hard at Simon and to give him a new name! 
Have you ever wondered why your name was chosen for you? Your name has some special significance and will have been given to you for a reason; much like Simon was given the name Cephas (or Peter) by Jesus for a reason.  Jesus wanted Simon to be the rock on which his Church was to be built; the first pope!  That is why his name just had to be Cephas (Peter), which means rock. 
Stop for a moment today and think about your name and why it has been given to you.  If it's a biblical name, look for your name in scripture and see what part your namesake plays in God's divine plan.  If it's the name of a saint, do a little digging into that saint and explore the kind of life they led and take some inspiration from them.  If your name is neither biblical nor the name of a saint then perhaps you could be the first saint with that name! 
You see, whatever way you look at it, our names have significance in God's divine plan for our lives.  Our names are important, that's why Jesus felt compelled to change Simon's name.  He knew that Peter was more appropriate and that this name was in keeping with the Father's plan for His Church for all eternity.
You are also part of the Father's plan for all eternity. That's why you have been given life! He has a specific role that only you can play in His Master Plan.  And it might just be that your name holds the key to that role.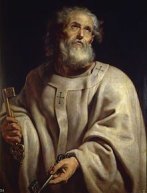 Ever feel far from God? Or do you sometimes feel unworthy to be in His presence?
Consider this....
There was once a man who tried to walk on water but ended up very wet because his faith was weak.
There was once a man who promised Jesus that he would die with him and just a few hours later he would deny The Lord three times.
There was once a man who tried to convince Jesus not to go to the Cross and who was rebuked by the Saviour who said: "Get behind me, Satan!"
That man? Well, it is the same man who was entrusted with the keys to the Church and who would become the first ever pope! It is the same man who is now a saint! He is Saint Peter!
So never be discouraged. All people struggle with faith and human weakness. Even the greatest saints!
Just trust in God and persevere in your faith, striving always to do God's will. That way you cannot fail.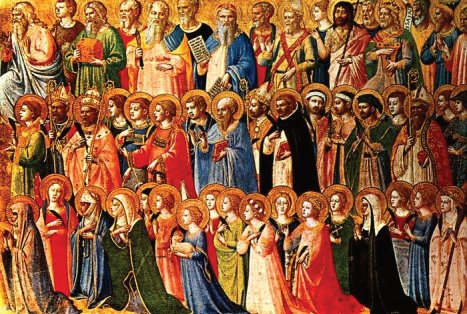 Second Reading (2 Peter 3:8-14):
'There is one thing, my friends, that you must never forget: that with the Lord, 'a day' can mean a thousand years, and a thousand years is like a day. The Lord is not being slow to carry out his promises, as anybody else might be called slow; but he is being patient with you all, wanting nobody to be lost and everybody to be brought to change his ways. The Day of the Lord will come like a thief, and then with a roar the sky will vanish, the elements will catch fire and fall apart, the earth and all that it contains will be burnt up.
  Since everything is coming to an end like this, you should be living holy and saintly lives while you wait and long for the Day of God to come, when the sky will dissolve in flames and the elements melt in the heat. What we are waiting for is what he promised: the new heavens and new earth, the place where righteousness will be at home. So then, my friends, while you are waiting, do your best to live lives without spot or stain so that he will find you at peace.'
As we approach Christmas and the first coming of Christ, St Peter in this reading is focused very much on Christ's second coming. 
And very much in line with other scripture passages he calls on us to be vigilant as we await this coming.  He also calls on us to live 'holy and saintly lives'.  Yet how do we do this?  Well, a good place to start would be the saints!  Perhaps today is a good day to consider a deeper and more meaningful study of the lives of the saints in order to heed St Peter's call to holiness and sainthood.  What better way to learn than to look to those who have been there and done it!  We have a wealth of resources on the saints and we would do well to take a little time out to learn more about these holy people of God.  They can be our guide to Heaven!  They are true role models of how to live our lives!  
Why not pick a saint and try to learn something about them today?  It may be the saint you are named after or a saint a relative is named after.  Perhaps you just like the sound of a particular saint.  Pick one and find out a little more about them.  Perhaps you can even make that saint your role model. 
Below are just a few suggested saints you might want to consider:
St Francis
St Bernadette
St Bartholomew
St Paul
St Peter
St Thomas
St Therese of Lisieux
St Joan of Arc
St Anthony
St Stephen
St Catherine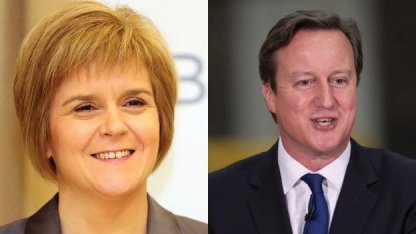 Picture: bbc.co.uk
It wasn't at all surprising to hear that our esteemed leaders had missed the whole point of St Andrew's day when they were asked to give their thoughts on the celebration yesterday.
Prime Minister David Cameron spoke of having a "strong Scotland – with its own identity and achievements to celebrate.  That's what St Andrew's Day is all about."  Sorry David, but that is not what St Andrew's Day is about at all.  St Andrew's Day is a celebration of the life of a great Saint!  It is not exclusively a celebration of all things Scottish.  Rather, it is the celebration of a life of a man who loved God and loved His Word.  The concept that St Andrew's Day is a Scottish celebration stems only from the fact that St Andrew is the patron saint of Scotland. 
New First Minister Nicola Sturgeon waded in suggesting that St Andrew's Day was "a wonderful time to reflect on Scotland's many contributions to the world – our people, our history and our culture."
While this statement is well meaning for Scotland, it misses the point of the occasion.
Sadly the horse has well and truly bolted on the hijacking of this solemnity, as is the case for many feast days, however, we as Catholic Christians must take the opportunity to realign people's thoughts, as well as our own, on the real meaning of St Andrew's Day.  Yes, we should be glad of our Scottish heritage and the great achievements and successes of our little country and this should be celebrated, but this should not detract from the life of a great man; a man who lived his life for God and was willing to give his life for his faith.
/