Shopping Cart
Your Cart is Empty
There was an error with PayPal
Click here to try again
Thank you for your business!
You should be receiving an order confirmation from Paypal shortly.
Exit Shopping Cart
Calling Scotland's 841,000 Catholics to unite as one voice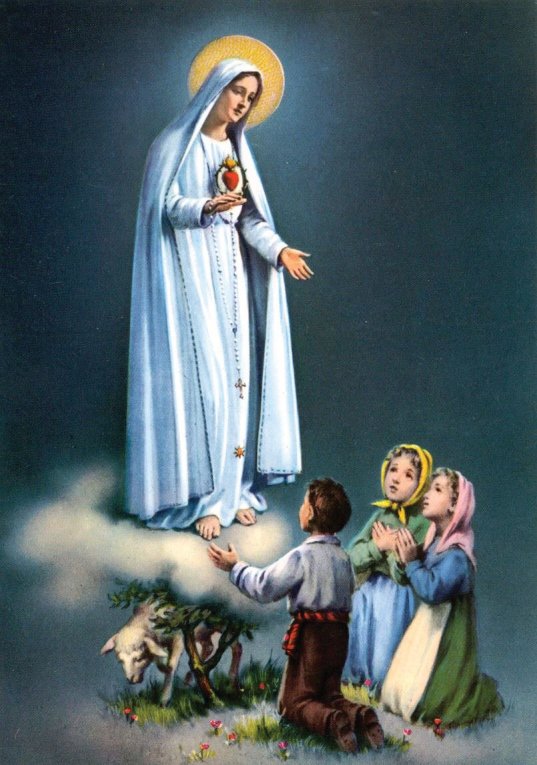 During Wednesday's General Audience Pope Francis reminded the gathered that Friday 13 May is the memorial of Our Lady of Fatima, stressing the importance of paying heed to Mary's words not to offend God any more than we already have and to focus our hearts and minds on abandoning ourselves to God's love and mercy.
The pope said: "In this apparition, Mary invites us once again to prayer, penitence and conversion. She asks us to offend God no more….She warns all humanity of the need to abandon itself to God, the wellspring of love and mercy. Following the example of St. John Paul II, a great devotee of Our Lady of Fatima, let us listen carefully to the Mother of God, and implore peace for the world."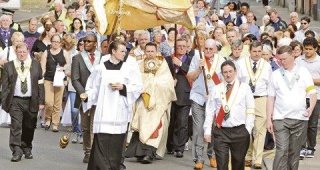 The West End Corpus Christi procession has grown in recent years
This Sunday the Church celebrates the great solemnity of Corpus Christi.  It is an occasion for us to celebrate the beauty and truth of the Eucharist; the real body and blood of our Lord Jesus Christ.
The solemnity is often marked by a procession led by the Blessed Sacrament and Catholics around the country are encouraged to join in.  In Glasgow the West End Corpus Christi Procession has become increasingly popular in recent years with hundreds participating.  This year the procession will leave from the University of Glasgow and travel to St Peter's, Partick.  Events start at 11.30am with Holy Mass in the University's Turnbull Hall. 
If you are unable to attend one of the larger processions please try to join in one in your local area.  Your parish might even be having one so check your bulletin or ask your parish priest.
The importance of the Eucharist cannot be overstated.  It is the centre of our faith.  It is Jesus, truly present among us.  Please try to support a Corpus Christi procession in your area this Sunday, and encourage others to do the same.  Let us be witnesses to our faith and let us be witnesses to Christ crucified, Christ risen, and Christ present in the Blessed Sacrament.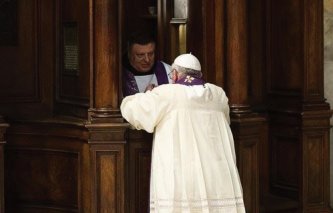 From Sunday's First Reading (Acts 3:13-15,17-19):
'Now you must repent and turn to God, so that your sins may be wiped out.'
Peter, in the short passage from Sunday's first reading, gives a clear and incredibly simple instruction to the people who put Christ to death.  He tells them to repent of their sins and turn to God; and the result of this according to Peter?  Their sins will no longer exist.  It's very simple stuff!  It's also incredibly merciful when you consider what the people did to Jesus; how they ridiculed him, abused him, spat on him and beat him.  Yet here is one of Jesus' most trusted friends telling them that all is forgiven, if they just say they are sorry. 
But is there anything more we can add to this instruction from Peter?  Let's consider Sunday's second reading from St John:
Sunday's Second Reading (1 John 2:1-5):
'I am writing this, my children,
to stop you sinning;
but if anyone should sin,
we have our advocate with the Father,
Jesus Christ, who is just;
he is the sacrifice that takes our sins away,
and not only ours,
but the whole world's.
We can be sure that we know God
only by keeping his commandments.
Anyone who says, 'I know him',
and does not keep his commandments,
is a liar,
refusing to admit the truth.
But when anyone does obey what he has said,
God's love comes to perfection in him.'
Here John puts a little more meat on the bones of Peter's instruction to repent and turn to God.  He gives a similar instruction to turn to Christ if we should sin.  But it is the next part which is the challenge and it is along similar lines to Jesus' call to the woman at the well to "go and sin no more".  Here John the Evangelist tells us that we must keep God's Commandments, and he also states that keeping God's Commandments is the only way to 'know God'.  But what does it mean to 'know God'?  The clue is in the last sentence of the passage.  God's love will come to perfection in us if we keep His Commandments; that is, the perfect love of God will shine through us and out of us to the world if we do as He says.  We will become beacons of love, mercy, peace and hope for all.
This is in keeping with the recent
Papal Bull of Indiction
where Pope Francis revealed a jubilee Year of Mercy from 8 December 2015 (the Solemnity of the Immaculate Conception).  Our call is to go out to the world and to show mercy to everyone.  No exceptions.  But in order to be a merciful people we first need to receive God's mercy and we must keep His Commandments.  Only if our own house is in order will we be in a fit and proper state to administer to others.  Think of a doctor or a lawyer.  Professionals in these fields need to satisfy annual training requirements and receive an annual certificate authenticating their ability to practice.  If they don't fulfil these requirements they are not considered to be fit and proper persons with respect to their work and they cannot diagnose patients' ills or advise clients on legal problems.  They are essentially deemed unfit and incapable of carrying out their job.
And so it is with God.  Unless we first seek His forgiveness for our own wrongdoings and thereafter keep His Commandments, we are deemed unfit to administer to those around us.  Only God gives us true love, true mercy, true peace and true hope.  And if we want to care for those around us and give them a real and proper love, unconditional mercy, perfect peace and a sure and certain hope, we must seek God in the Sacrament of Reconciliation, because it is in that Sacrament where we will find all of these things and much more besides.  And it is this Sacrament which gives us the graces we need to go forth into the world with God's Commandments firmly in heart and mind, to bring God's perfect love, mercy, peace and hope to all people. No exceptions.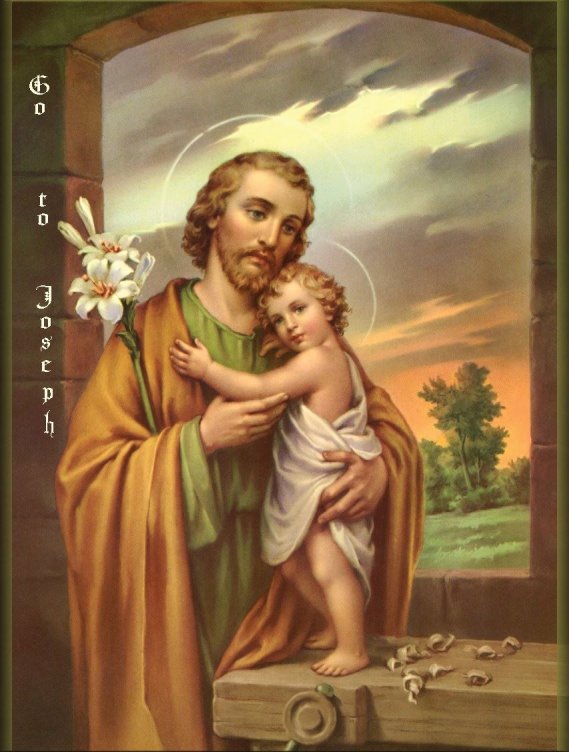 As we celebrate the Solemnity of St Joseph Scots Catholic is kickstarting a year of prayer for Catholic fathers. 
Our aim is to discover what it truly means to be a Catholic father and the role we play in the lives of our families and wider society.
And what better day to kick things off than the solemnity of St Joseph, step-father to Jesus Christ?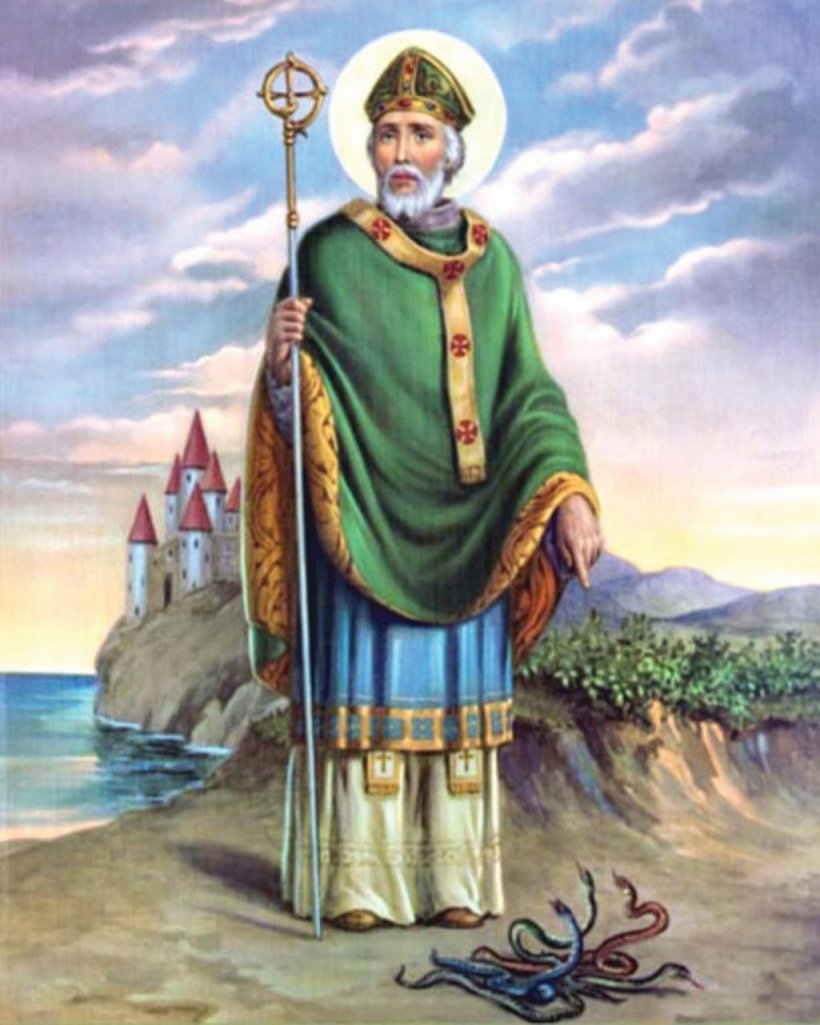 St Patrick, perhaps one of the most celebrated Saints in the world, was born in 387 in the little town of Kilpatrick near Dumbarton in Scotland.  He died in 461, aged 74, in Saul, Downpatrick, Ireland.
At the tender age of fourteen Patrick was taken from his family in Scotland to be a slave in Ireland, the country he would ultimately become patron saint of.  And it was during this time of captivity that he turned to God, praying fervently day and night and seeking the comfort of his heavenly Father.
At age twenty, Patrick had a dream in which he was told to go to the coast to escape his captors. He would heed this call, and by the grace of God some sailors picked him up and took him home to Scotland so that he could be reunited with his family.
However, he had another dream not long after, where he experienced the people of Ireland calling him back to them.  Not one to shy away from God's call, young Patrick once again set off, and it wasn't long before he set out on the road to the priesthood, eventually being ordained by the Bishop of Auxerre in France.  He returned to Ireland as a Bishop in 433 and settled in Slane, County Meath.  Patrick then preached the Gospel throughout Ireland for forty years, converting many to the Christian faith.  He worked many miracles throughout his life and he always put his love of God first in everything he did.  He was completely devoted to God and put all of his trust in Him. 
So what would St Patrick do today?  What would his reaction be to all of the excitement generated by his Feast day?  While he would undoubtedly enjoy some of the celebrations which take place in his honour, he would never have lost sight of the real meaning of the day.  St Patrick would have put God first before anything else.  So while he might enjoy a little celebratory dance with friends, he wouldn't do this until after he had spent some time praying to God.  He might even enjoy a little tipple, but again, he would only do it after spending sometime with God. 
If St Patrick walked among us today as we celebrate his Feast he would, without a shadow of a doubt, want us to celebrate his day; but he would want us to praise God for it. And what better way to give praise to God than to enjoy the gift of His Son Jesus Christ in the Eucharist at Holy Mass?  This is the kind of celebration St Patrick would want.
And while St Patrick is clearly a remarkable man, the truth is….he shouldn't be.  Why?  Because we are all called to be like St Patrick.  We are all called to be holy, to love God, to put God first at all times, and to take the Gospel message to the four corners of the earth.  To be holy should be the rule not the exception. Yet St Patrick is remarkable because he is very much the exception in today's world.  But we can change this.  We can be just like him if we are prepared to put God first at all times and trust completely in His love for us.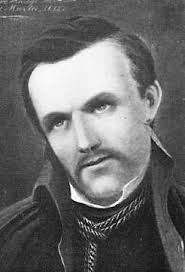 Pope Francis has sent a special envoy to Glasgow to celebrate a special Mass for the 400th anniversary of St John Ogilvie's martyrdom.
The Mass will take place in St Andrew's Cathedral on Tuesday 10th March at 7.30pm and the pope will be represented by Cardinal Cormac Murphy O'Connor, the former Archbishop of Westminster.
In his homily, Archbishop Philip Tartaglia will tell the congregation that: "St John Ogilvie and the martyrs remind us that there is a line that they will not cross and that faithfulness to Christ is non-negotiable even at the cost of their lives."
The Archbishop, in a call for Christian unity, will also recall the words of Blessed Pope Paul VI, who canonised St John Ogilvie in Rome in 1976, when he said: "St John Ogilvie will help us to resolve religious disputes in the direction of mutual respect, serene study and of faithful adherence to the Truth so as to recover that longed-for unity of faith and love which Christ taught us as the highest expression of his Gospel."
The Mass is tonight at 7.30pm in St Andrew's Cathedral, Clyde Street, Glasgow.  All are welcome to attend.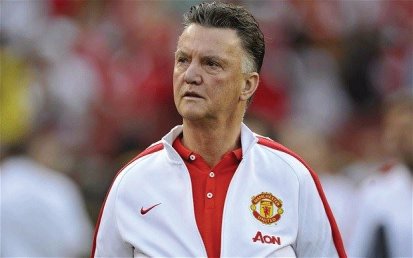 Manchester United manager Louis Van Gaal has questioned the hectic English Premier League schedule over Christmas and bemoaned the time he will need to take away from his family.
Van Gaal, whose full name is Aloysius Paulus Maria (or Aloysius Paul Mary), said: "I have a wife, kids and grandchildren, and I cannot see them at Christmas."
While the United boss later accepted that he needs to adapt to the way of life in the Premier League, his comments are quite refreshing in focusing on his family at this important time of year.  Sadly the festive fixture list has become a real barrier to a family Christmas for many involved in football in recent years.  While players and other staff do tend to avoid having to play games on Christmas day, they are often required to train on that day in preparation for boxing day fixtures.
Yesterday we touched on the modernisation of saints feast days and how they have lost their real meaning.  You can't help but feel the same is happening to Christmas.  First it was Christ himself who was erased out of the picture, and now it's the family.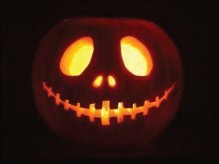 It's a well worn myth that halloween has nothing to do with Christianity and everything to do with paganism.  While countless works of fiction will tell you that Christians stole the occasion from other religions and groups, the truth is somewhat different.
In fact the Catholic Church marked the occasion of halloween from as early as the 8th century (though it wasn't universally declared until the early 9th century) when Pope Gregory III declared 1st November as a day of commemoration for all the saints of the Church.  And as with Catholic tradition, the eve of a special day is marked by a vigil which, with respect to All Saints Day, would take place on 31st October. 
The solemnity of All Saints was, in older times, referred to as allhallowmas or hallowmas which means 'All Saints Day'.  With respect to the vigil of 31st October, this was referred to as halloween which is the vigil or eve of allhalowmas or hallowmas.  So the term halloween is itself derived direct from a Catholic Christian celebration.
While the concept of halloween is distinctly Catholic, the idea of it being a night of horror with ghostly tales and a fright round every corner is a modern secular one without much foundation in Catholic culture.  The Catholic ethos of halloween is more about overcoming evil rather than evil itself.  Therefore, it is more a celebration of 'light' rather than 'darkness'.  
This is reinforced by the fact that Halloween is a celebration marking the eve of All Saints Day.  The saints are, of course, in Heaven.   They have been granted entry to the beatific vision.  They have broken through the darkness into the light.  In that sense, halloween is a celebration of coming through the darkness and into the light of Heaven; the light of God. 
Some people do encourage their children to dress up as saints at halloween so as to acknowledge their status as great role models in faith and to honour their remarkable service to God.  While dressing up as saints may not seem to be everyones cup of tea, it is certainly something to think about.  This is especially true when we consider that the celebration of halloween is inherently Catholic and that it was actually set up to honour the saints!
Click the links, below, for further reading on this topic:
/