Shopping Cart
Your Cart is Empty
There was an error with PayPal
Click here to try again
Thank you for your business!
You should be receiving an order confirmation from Paypal shortly.
Exit Shopping Cart
Calling Scotland's 841,000 Catholics to unite as one voice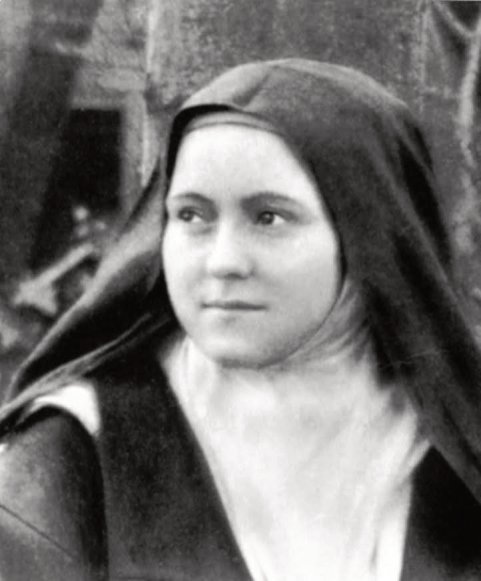 St Therese
Although St Therese, who became a Carmelite nun at the tender age of 15 in Lisieux, is one of the most famous Saints of the Church, very little was known of her prior to her death in 1897 at the age of 24. 
It was only a number of years after her death that the true beauty of her life came to light, through her memoirs which her prioress Mother Agnes of Jesus had asked her to write some two years prior to her death.  With the publication of these memoirs came a "storm of glory" that swept the world producing miracles, conversions, cures and apparitions.  It was a time of great joy and resulted in the Pope suspending the then 50 year rule for canonisations and declaring her a saint in 1925.
St Therese wanted to be a saint, following in the footsteps of her namesake St Teresa of Avila.  A Jesuit priest, whom Therese spoke to while he was visiting her convent, thought he could sense a little misplaced pride in Therese's desire to become a saint and challenged her on this.  But the bold Therese simply responded by saying "Why Father?  Since our Lord has said, 'Be perfect as your Heavenly Father is perfect'."
Therese is also famous for her 'Little Way', a concept of taking God at His Word and letting His Love for us wash away our sins and imperfections.  When a priest once told her off for falling asleep during prayer, claiming it was for want of fervour and fidelity, she replied: "I am not desolate.  I remember that little children are just as pleasing to their parents when they are asleep as when they are awake."


St Therese, a true blessing to the world and a true example of complete and unconditional devotion to God.
A BLESSED FEAST OF ST ANTHONY OF PADUA TO ALL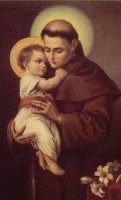 Some St Anthony Quotes:

 

"Attribute to God every good that you have received. If you take credit for something that does not belong to you, you will be guilty of theft."

 

"The life of the body is the soul; the life of the soul is God."

 

"The spirit of humility is sweeter than honey, and those who nourish themselves with this honey produce sweet fruit."

 

"Solicitude for material things distracts the soul and divides it. The devil seizes the divided soul and drags it to hell."

 

And last but not least, when faced with heretics who would refuse to listen to his beautiful teachings St Anthony would simply say 'Hail Mary' to them. 

 

 

St Anthony Novena Prayer:

 

Holy Saint Anthony, gentle and powerful in your help, Your love for God and charity for His creatures, made you worthy when on earth, to possess miraculous powers. Miracles waited on your word, which you were always ready to request for those in trouble or anxiety. Encouraged by this thought, I implore you to obtain for me (mention your request here).

The answer to my prayer may require a miracle. Even so, you are the saint of miracles. Gentle and loving Saint Anthony, whose heart is ever full of human sympathy, take my petition to the Infant Savior for whom you have such a great love, and the gratitude of my heart will be ever yours.
Amen

 

It is customary to donate to Saint Anthony's Bread, a charity started in Saint Anthony's lifetime, in gratitude to answered novena prayers.

 

0

/