Shopping Cart
Your Cart is Empty
There was an error with PayPal
Click here to try again
Thank you for your business!
You should be receiving an order confirmation from Paypal shortly.
Exit Shopping Cart
Calling Scotland's 841,000 Catholics to unite as one voice
A gentleman responds (in the Herald Scotland letters page) to the Scottish Secular Society's vision that children should not be segregated according to the beliefs of their parents.
His argument is that all education separates our children...whether it be through affordability of school fees, catchment area issues, physical/mental disabilities or needs, and even gender.  Faith or belief, or lack thereof, he argues, is being singled out by the Scottish Secular Society.
It is an interesting argument and one the secular group is having difficulty arguing with.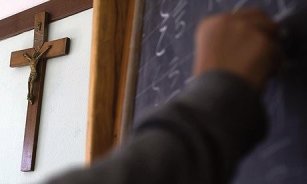 It's what so many of us have been saying for years.  With a distinct lack of evidence to support the view of a vociferous minority, the government is on the verge of committing itself to the view that denominational (or faith) schools do not cause sectarianism.
While other countries with faith schools have known this all along we in Scotland have, for some reason, fumbled our way to this conclusion over a great many years.
The Advisory Group on Tackling Sectarianism in Scotland, set up by the Scottish Government, was tasked with debating the issue of sectarianism in Scotland with a view to tackling the problem in the most effective manner.  It focused primarily on the specific form of sectarianism arising from Catholic-Protestant tensions which, as the report states, 'are part of the historic legacy of Scotland'.  
There are a number of issues tackled in the report, including marches and parades, and also sectarianism at football matches.  But perhaps the most interesting statement comes at section 28 and under the banner of education. It states: 'We do not believe that sectarianism stems from, or is the responsibility of, denominational schooling, or, specifically, Catholic schools, nor that sectarianism would be eradicated by closing such institutions.'
For many, many years I have wondered why so many people are obsessed with the idea that Catholic schools cause sectarianism.  As a kid who attended a Catholic school I never had any difficulty mixing and playing with friends from different schools and different backgrounds.  I know of many other people who had the same experience.  And in my adult life I continue to mix with people from a different background to my own. 
Thankfully, the government has now recognised that denominational schools are not the problem.  And why would they be?  Sectarianism in Scotland existed BEFORE denominational schooling was introduced.  Logically speaking, sectarianism will continue to exist AFTER denomination schools are removed.  Thankfully, however, this is not something we need to worry about given the content of this report.
We should be delighted at the way our children are educated in Scotland.  We have produced many, many talented people over the years for such a small country and both our denominational and non-denomination schools have contributed to this great achievement.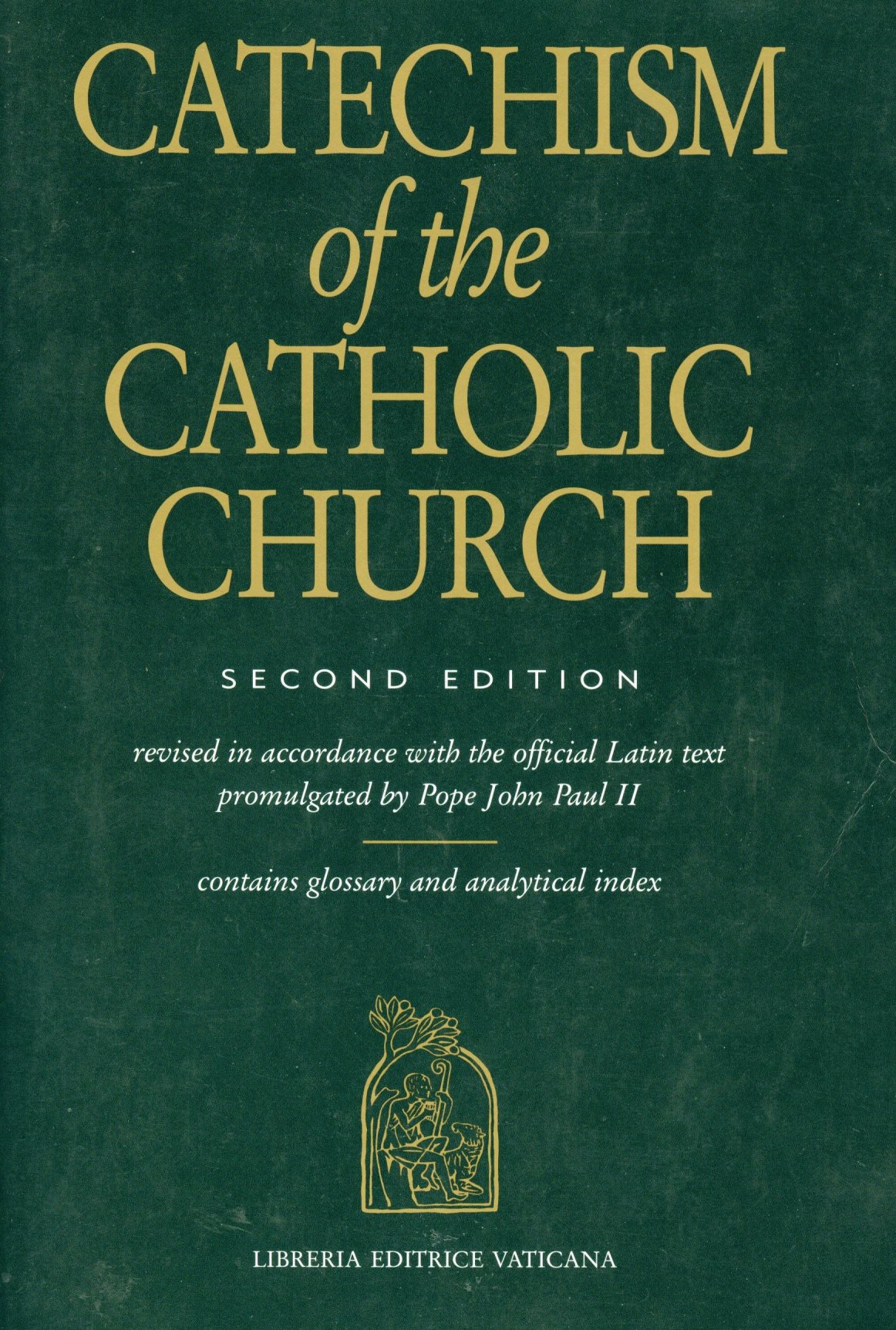 Every Tuesday and Thursday we are going to bring you a little piece of knowledge about the Catholic Faith, with thanks to the Compendium of the Catechism of the Catholic Church! 
The Compendium was put together by a Vatican commission headed by then Joseph Cardinal Ratzinger who was, at the time, prefect of the Congregation for the Doctrine of the Faith.
It's a more compacted version of the full Catechism but provides a detailed enough guide to the Faith.  Through this feature we expect the Compendium will provide answers to a lot of questions you have about the Catholic Faith.  And please note, this is not just for Catholic people, it's also for people from other Christian denominations and those of no faith who perhaps want to learn more about the Catholic Faith.
Today is day 1 and we hope you enjoy our new feature!!
What is the Plan of God for Man?
God, infinitely perfect and blessed in himself, in a plan of sheer goodness freely created man to make him share in his own blessed life.  In the fullness of time, God the Father sent his Son as the Redeemer and Saviour of all mankind, fallen into sin, thus calling all into his Church and, through the work of the Holy Spirit, making them adopted children and heirs of his eternal happiness.
Picture: Daily News
Pope Francis continued his Brazilian journey yesterday as he met with young people from his native Argentina in Rio de Janeiro's Cathedral.  There was also around 30,000 gathered outside, standing in the rain, hoping to catch a glimpse of this heroic figure.
Pope Francis, speaking directly to the youth, said: "I would like to tell you what my expectations are regarding this World Youth Day; I would like us to make noise, I would like those inside the Dioceses to go out into the open; I want the Church to be in the streets; I want us to defend ourselves against all that is worldliness, comfort, being closed and turned within – Parishes, colleges and institutions must get out otherwise they risk becoming NGOs, and the Church is not a Non-Governmental Organisation".

He also expressed concern about the worship of material wealth and an increasing philosophy which excludes both the young and the old in society.   He said the young do not have the experience and the dignity of work, and the aged are not allowed to speak and are being marginalized.  He also invited the young people to listen to the elderly, exclaiming: "you must listen to them!"
Below is a letter by Cardinal Bertone to Archbishop Gerhard Muller (Prefect of the Congregation of the Doctrine of Faith) who will be visiting Scotland this week.  In it, Cardinal Bertone expresses the good wishes of the Pope to Catholic people in Scotland with a special message for those involved in Catholic Education.
_________________________________________________
The Most Reverend Gerhard Ludwig  Müller     
Prefect
Congregation for the Doctrine of the Faith
VATICAN CITY

Your Excellency,

His Holiness Pope Francis was pleased to learn that you are to journey to Scotland for the Cardinal Winning Lecture at Glasgow University, and a meeting with the Catholic clergy.

Just as his beloved predecessor, Benedict XVI, strongly advocated Catholic education in Scotland during Mass in Glasgow in 2010, Pope Francis is happy to add his voice in support of Catholic education in the country.   He asks you to convey his greetings to Catholic teachers and to those preparing them at Glasgow University, and his good wishes for the success of the Saint Andrew's Foundation for Catholic teacher education.   His sincerely hopes that the initiative will help promote and improve the quality of instruction – formal, catechetical and above all spiritual – given to future educators in the country's Catholic schools.

In particular, His Holiness asks you to greet warmly all the Catholics of Scotland, especially the priests whom you will meet during your visit.   Aware of recent challenges and of the crosses they have patiently borne, His Holiness earnestly prays for a renewal among them of truth, mutual pardon and charity through fidelity to the gospel message of conversion, for the good of all Scotland's Catholics.

Invoking the intercession of Saint Andrew and Saint Margaret, the Holy Father willingly imparts his Apostolic Blessing as a pledge of courage and strength in the Lord.

Yours sincerely in Christ,
Tarcisio Cardinal Bertone


/