Shopping Cart
Your Cart is Empty
There was an error with PayPal
Click here to try again
Thank you for your business!
You should be receiving an order confirmation from Paypal shortly.
Exit Shopping Cart
Calling Scotland's 841,000 Catholics to unite as one voice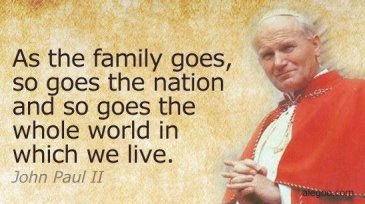 The prophetic words of John Paul II
It's a real wake up call. Jesus is losing his influence in Europe. Christianity is dying out.
We've known for some time now that Christianity is on the decline in Europe, but recent data released by the
Pew Research Center
reveals just how stark that decline is.
Indeed, it is the only decline in any religion in any part of the world between 2010 and 2015. But for Christianity's decline in Europe, every religion across all continents witnessed an increase in numbers, including Christianity itself, which is growing rapidly in Sub-Saharan Africa and Latin America. Islam is also growing rapidly in Sub-Saharan Africa as well as Asia Pacific.
But it is in Europe where the real story lies. An astonishing drop of 5.6 million Christian births to deaths has seen the religion plummet across the continent. There are many reasons for this, not least a much greater prevalence of lukewarm Christianity and an increasingly secular culture.
Across the world Islam will continue to grow in greater numbers than Christianity, with a fertility rate of 2.9 compared to 2.6 for Christians. Islam also has the youngest median age in terms of adherents to the faith, at just 24. Hindus are at 27 with Christians at 30.
We have known for some time that Islam would eventually catch up with Christianity in terms of numbers, and within twenty years births to women of Islamic faith will outnumber Christian births. But it is in Europe where there must be deep concern for Christians. Why is the faith struggling so much in that continent?
For European Christians there is undoubtedly a crisis when it comes to the family. Europe's secular influence, with its liberal laws around contraception, abortion and marriage, has chipped away at the hearts and minds of the faithful, giving them an excuse to focus on the self and to set aside the call of Christ to first and foremost love God and neighbour. Families now come in all different shapes and sizes; their constitution often based on the ideological whim of selfish individuals. The idea that a young man and a young woman can look lovingly into one another's eyes, establish a firm and beautiful friendship that leads to the great sacrament of marriage and the bearing of fruit through the birth of new life is dumbed down by the culture of want. And we have all bought into it. It is a sad reflection on our lack of faith.
As Pope John Paul II said, "As the family goes, so goes the nation and so goes the whole world in which we live."
We Christians have let down the family, and Europe is the nation Pope John Paul refers to. It is going and if we don't reclaim it the world will eventually go with it.

Europe, to coin a famous song, is most definitely losing its religion and losing Christ. If it is to recover, radical change in attitude is required. Starting with the family.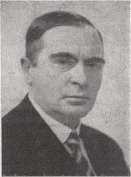 If only there were more Dr Halliday Sutherlands today.  Perhaps he would have the courage to stand up for the rights of those who are under threat from the increasing prevalence of assisted suicide in our world.  Perhaps he would have the courage to stand up for the rights of the preborn child under threat of death by abortion.
Dr Halliday Sutherland, born in Glasgow in 1882, was a man who stood up for the people society felt unworthy of life.  He lived in a time when the middle and upper classes of Britain fought for the legal right to sterilise the poor and the seemingly unworthy.  The rich felt more and more threatened by the higher birth rate among the poorer classes compared to their deteriorating birth rate.  They also felt threatened by the seeming prevalence of tuberculosis among the poor.  There was even talk of using a lethal chamber at one stage.
According to
this article
, Sutherland was "appalled by the popularity of eugenics among Britain's middle and upper classes" and set about fighting for the rights of the vulnerable.  He argued with the Professor of Eugenics at London University who claimed that tuberculosis was primarily caused by heredity and argued that the disease be cured by breeding out those considered to be at risk (the poor).  In a speech made in 1917, Sutherland called Britain's eugenists "race breeders with the souls of cattle breeders" and argued that "in preventing disease you are not preserving the weak but conserving the strong." 
Sutherland also decried the actions of a eugenist who, in 1921, began dispensing 'pro-race' contraceptives to women in poorer parts of London.  Sutherland described this as a social "experiment" that would lead to a "servile state".  He also argued that 'if ordinary Britons were legally prevented from having children, they would have no societal role other than to work.'
Marie Stopes was also criticised by Sutherland after she revealed her eugenic vision for society in 1921.  She revealed details of her "ardent dream" of "human stock represented only by well-formed, desired and well-endowed beautiful men and women."  The dangers of this frightening and callous point of view are obvious.
Halliday Sutherland would be appalled at the direction of travel of western society today.  Not only have we cow-towed to the contraceptive mentality, completely ignoring any notion of the true meaning of our sexuality, but we now routinely kill our own preborn children through abortion and threaten the vulnerable with a premature death by way of assisted suicide.
We need more Halliday Sutherlands in our world today.  We need more people to stand up for the poor, the marginalised, and the vulnerable.  Dr Sutherland was a Catholic and it is important that we as a Church follow his example and be absolutely clear on the wrongs of abortion and assisted suicide.  Not only that, but we must also resist the assumption that contraception is a simple and harmless solution that allows people to have sexual relations without the 'threat' of new life.  As a Catholic people we value life from the very moment it starts right up until its natural conclusion on death.  Contraception interrupts the natural process by killing off new life.  It also encourages people to use others as objects of desire, their sole purpose being to satisfy their own selfish cravings devoid of the threat of responsibility for a new life.   
We have lost the true meaning of the sexual encounter and we have lost the meaning of the value of life.  Our world needs to hear that there is an alternative to the throwaway culture of death; an alternative that values all life and that gives the sexual act the respect it truly deserves.  Dr Halliday Sutherland would be willing to speak up for these values.

Catholics are becoming increasingly liberal on important moral issues
A YouGov poll carried out in the summer has revealed that Catholics are split on the issue of same-sex marriage.  While 40% of the 863 Catholics polled said that they opposed same-sex marriage, a significant 50% said that they supported it.  Given the Church's clear teaching on homosexual acts this should be quite surprising, yet set against the backdrop of an ever increasing aggresive liberal relativist and anti-religious society where many Catholics are losing sight of the faith, the results are not really that much of a shock.
The poll also revealed that while 48% of Catholics were opposed to euthanasia, 42% of Catholics support it.  Again, the teaching of Christ and the Church appears to have fallen on deaf ears.
Finally, in terms of abortion, 69% of Catholics polled said that there needed to be more restrictions with regard to the procedure, while 17% said that there was no need for further restrictions. 
If we, as Catholics, are being true to Christ and true to his Church these figures should be very straightforward.  It should in essence read that 100% of Catholic oppose same-sex marriage; 100% of Catholic oppose euthanasia; and 100% of Catholic are in favour of more restrictions when it comes to abortion(actually, 100% of Catholic should support a complete ban on abortion).
We need to start being true to Christ and to the Church he founded above all else.  The figures revealed by this poll are nothing short of despicable.  We need real leadership from our Bishops and priests, but perhaps more importantly we need authentic Catholic witness from parents and families across the Catholic community.  We are all charged with upholding the Truth and encouraging others to do the same, for we will all be answerable to the Lord.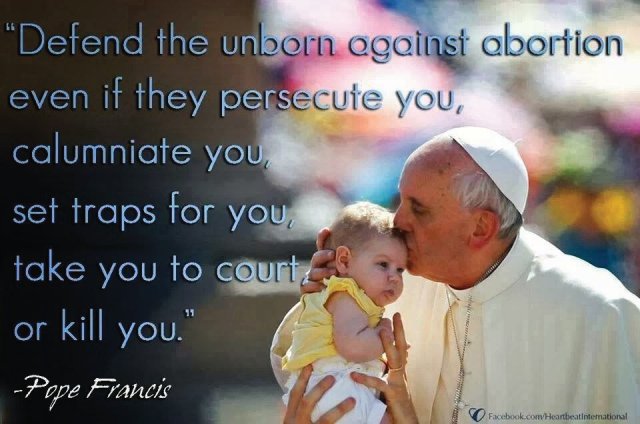 Sunday's First Reading (Wisdom 1:13-15, 2:23-24):
'Death was not God's doing,
he takes no pleasure in the extinction of the living.
To be – for this he created all;
the world's created things have health in them,
in them no fatal poison can be found,
and Hades holds no power on earth;
for virtue is undying.
Yet God did make man imperishable,
he made him in the image of his own nature;
it was the devil's envy that brought death into the world,
as those who are his partners will discover.'
Let's focus on the first two lines of this scripture passage.  Read them again and think about our world today. Consider the unnecessary death of the innocent in the womb, and the increased incidence of deaths among vulnerable and elderly people following the introduction of assisted suicide.  Consider the unnecessary deaths of people at times of war or at the hands of extremist groups like ISIS.  All of this death is unnecessary and God - as set out in today's passage - takes no pleasure in it.
And while God 'did make man imperishable', something which would become visible in the person of Jesus Christ when he rose from the dead on the third day, we are still called to protect life and protect the most vulnerable.
As death was not God's doing don't you think we should be fighting hard to ensure we don't allow unnecessary death to creep further and further into society? Our society generally makes the killing of another person illegal, and thankfully so.  Yet this is qualified.  For example, it is not illegal to kill an unborn child in the womb in certain circumstances.  And increasingly, particularly in parts of Europe, it is becoming legal to kill those who are said to want to end their own lives through the process of assisted suicide.  This, of course, is putting more and more pressure on elderly and vulnerable people to consider whether they too should die in order to alleviate the burden of those caring for them or indeed the burden supposedly carried by wider society.
But we must fight against this tide of death as best we can.  Death is not from God.  It is from Satan.  And that alone should be enough to want to give it our best shot.  Of course death will come to us all at one point, but do we really want to hasten it and let the devil win?  Do we really want to defy God who takes 'no pleasure' in such extinction and let the 'devil's envy' be victorious? 
Our role as Christians is to defend life and defend it from conception until its natural end.  As Cardinal Jorge Mario Bergoglio (now Pope Francis) once said: "Defend the unborn against abortion, even if they persecute you, calumniate you, set traps for you, take you to court, or kill you."
Yes, it's that important.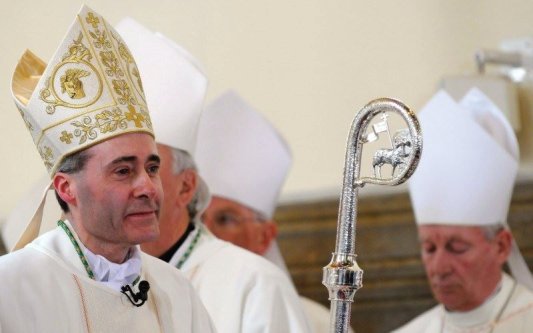 Bishop Mark Davies of Shrewsbury has spoken out against the disregard for human life we often witness in today's western society, comparing it to the human sacrifices offered up by the Aztec people.
Bishop Davies said that "We can see a resemblance with the declining civilisation of the western world which in similar ways sacrifices and discards the lives of millions of human beings in abortion; in embryo experimentation and fertility treatments; and now threatens the lives of those who pose the greatest financial burden – the sick and the aged in assisted suicides and euthanasia."
And while this is generally regarded as a bad thing, there are some people who think it is okay for children to be increasingly sexualised at a young age.  But let's be clear, it is one thing for a child of reason to know the beauty of the human body; it is another thing entirely for them to see that body being abused. 
Pornography is an increasing problem in our society.  It is abuse of the human form and a danger to our children and we are exposed to it on so many fronts; on television, in the movies, in magazines, on the internet, and on social media sites like Facebook and Twitter.  They are all forums on which pornography is given a platform for the benefit of those willing to entertain it. 
Pornography is also destroying families with a reported 56% of divorce cases in the United States involving one party having "an obsessive interest in pornographic websites".
It is a real problem and we need to do more to help people who find themselves caught in the downward spiral of pornographic addiction, and this includes children.  As parents it is hard to monitor your kids' every move but what we can do is get back to basics.  We should never shy away from the beauty of the human form.  It is God's creation and it is truly stunning!  We should love our bodies.  But we must also respect our body and I think that this is the key message that is being lost.  Too many people no longer respect their physical self anymore and are prepared to go to any lengths to abuse their body for a momentary high.  They are even prepared to abuse the bodies of others.
Many people criticise the Catholic Church for outdated views.  But there can be no doubt that the disintegration of the human person and the family, as predicted around 50 years ago by Pope Paul VI, is unfolding before our very eyes.  People are now seen as commodities; objects of pleasure for the gratification of self and of others.  There is no respect for one another any more.  But then is this a surprise in a world of widespread contraception, abortion, and euthanasia? 
The sexual act is cherished by the Catholic Church for being an act of unconditional love from one to another. It is the complete giving and sacrificing of one's self for the other coupled with an openness to new life.  It is simple and it is beautiful.  There is no selfishness.  There is no hidden agenda.  There is no desire to abuse the other.  It is pure love.  It is pure sacrifice.
As we consider how to tackle the increased incidence of pornography among the young of our society, we would do well to look at ourselves and see what kind of example we are setting.  Are we letting ourselves be fooled by secular liberal and relativist values where anything goes and its up to the individual to decide what they want to do with their own body?  Do we continue subscribing to this view and watch the family decline even further into the gutter?  Or do we get back to basics and see the human body for what it really is, a thing of real and true beauty and deserving of protection?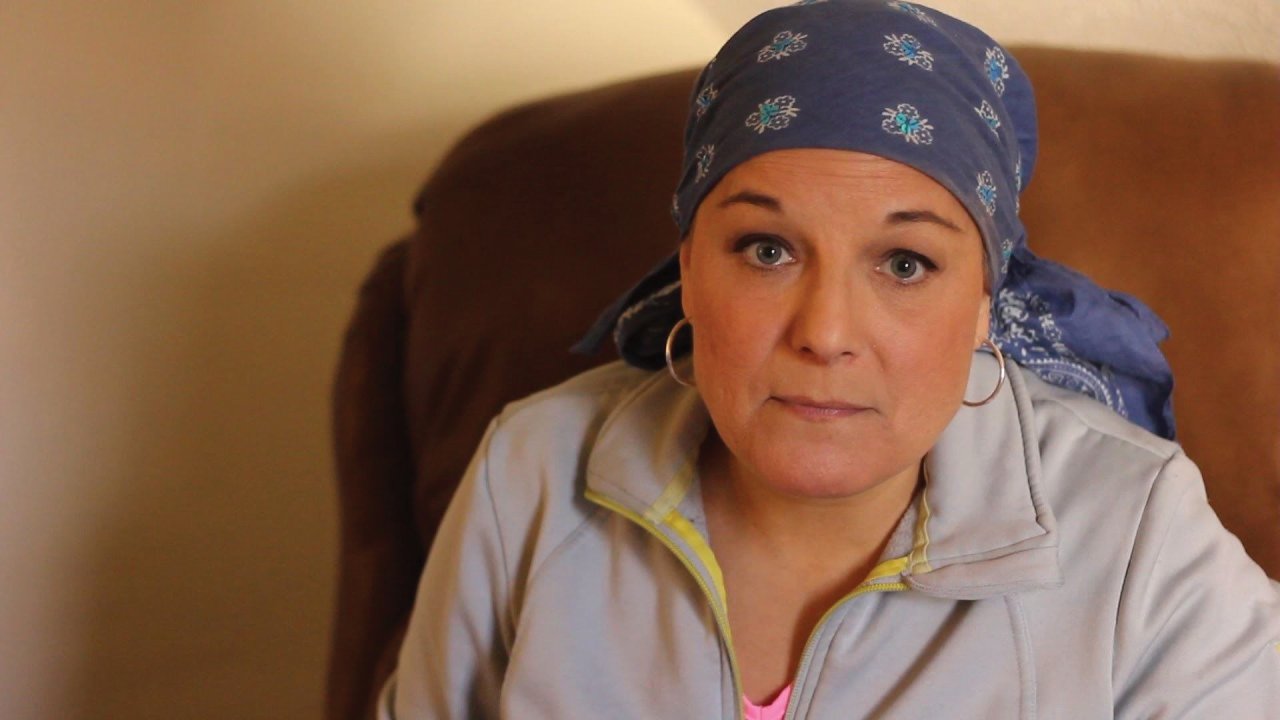 Maggie Karner is from Connecticut in the United States and is suffering from brain cancer. 
Her message is one of hope for those who are against assisted suicide and who would rather the energies of wider society were put into caring for people with illness, rather than simply putting them to sleep.  Her message is also a wake up call to those who advocate for assisted suicide.
Maggie says: "Assisted suicide law would undermine my cancer battle.  I can tell you from personal experience that it [assisted suicide advocacy] is nearly as troubling as the cancer itself.  You see, I get strength and comfort from the knowledge that nobody is going to give up on me - medically, psychologically or holistically."
She continues: "Right now, I have the firm support of the state and my fellow citizens in my desire to live - no matter the cost of the burden.  If that were to change, the tiny knowledge that I might be straining my family, friends, doctors or community resources unnecessarily would be a heavy burden.  The constant 'option' for suicide would wear at my resolve and I fear, become an unspoken 'duty' for me and others."
Maggie's warning certainly echoes the concerns raised by many people about assisted suicide and its potential effect on a number of vulnerable people.
In a call to her fellow Connecticut citizens (which is a call we in the UK should also take note of) Maggie said: "I encourage the caring voters of Connecticut to once again contact their state legislators and insist that assisted suicide has no place in our state of independent thinkers.  Slogans of 'right to die' are just words to people like me who need your constant and continued support to avoid a 'duty to die'.
We have been warned.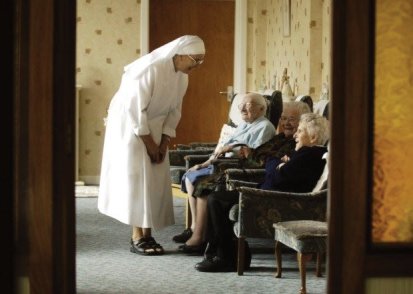 The Diocese of Dunkeld has stepped in to continue the vital missionary work of the Little Sisters of the Poor in Dundee.
The Wellburn Care Home, a place where loving care has been given to the elderly for 152 years, was due to close through lack of vocations.
However, by taking over ownership of the home, the Diocese has allowed the work of the Little Sisters to continue and provide this essential service.
At a time when the elderly are under increasing threat with the proposed assisted suicide legislation, this kind of service provides a timely reminder of true love and care for each and every human being.  Thank goodness it is being preserved. 
Here is the full text of the Catholic Media Office letter on the Wellburn Care Home:
'In October of 2104 the Little Sisters of the Poor announced, that due to a shortage of Vocations they could no longer continue their mission at the Wellburn Care Home in Dundee, bringing to an end 152 years of caring lovingly for the vulnerable elderly in Dundee. 

On 27th February 2015, the Little Sisters verbally accepted an offer from the Diocese of Dunkeld to continue the vital mission of care and support for the infirm elderly at Wellburn, by allowing the Diocese to take over the Home. The legal and practical arrangements for the transfer of mission will be worked out over the coming months.
 
Sr Joseph Christine, Mother Provincial of the Little Sisters on behalf of the Congregation said:
 
"The Little Sisters, are delighted to be able to entrust the continuation of their essential work to the Diocese of Dunkeld. We are very happy with the arrangements being negotiated and wish Bishop Stephen and the Diocese of Dunkeld God's blessing in continuing the work of our Foundress, St Jeanne Jugan."
 
Commenting on behalf of the Diocese of Dunkeld, Bishop Stephen Robson said:
 
"The Catholic Church believes, that the continued operation of Wellburn will best serve the infirm and elderly and protect their rights, interests and dignity, by continuing the loving service and care of those in need."
"I have known the Little Sisters since I was a child and have always had a great love and respect for them and their work. We will be happily blessed indeed if we can achieve their level of service and love and dedication."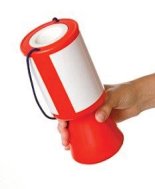 Comic Relief's support of abortion is well documented and has been an ongoing topic of concern for a number of years among pro-life advocates.  Another charity well known for its abortion links is, rather ironically, Save the Children.
But did you know that Barnardos recommends Marie Stopes on its 'links' page or that Childline promotes abortion as a 'legitimate choice'?  Did you know that the British Heart Foundation has assisted in raising £12m for stem cell research?  And did you know that UNICEF promotes chemical and surgical abortion and provides confidential sexual and reproductive health information and services to children from 10 years of age?
And while it would be fair to say that these charities provide much needed help and assistance in other areas of their work, there is very little doubt that some of what they do does not square with the pro-life view, a view that is non-negotiable if you are Catholic.
There is no need to deprive needy people because you value all life from the moment of conception until natural death.  You can politely decline to become involved in anything relating to anti-life charities or you can respectfully agree to take part in activities but say that money you raise will be going elsewhere.  The fact is, nobody needs to be deprived of your genrosity.  You have alternative options available to you.  It's just a case of knowing which charities to support and ensuring that, in your charitable giving, you continue to protect all life.
/